How to Make Budget Friendly Hanging Plant Rack
I made these hanging plant racks for our bathroom so there can be a living plant wall.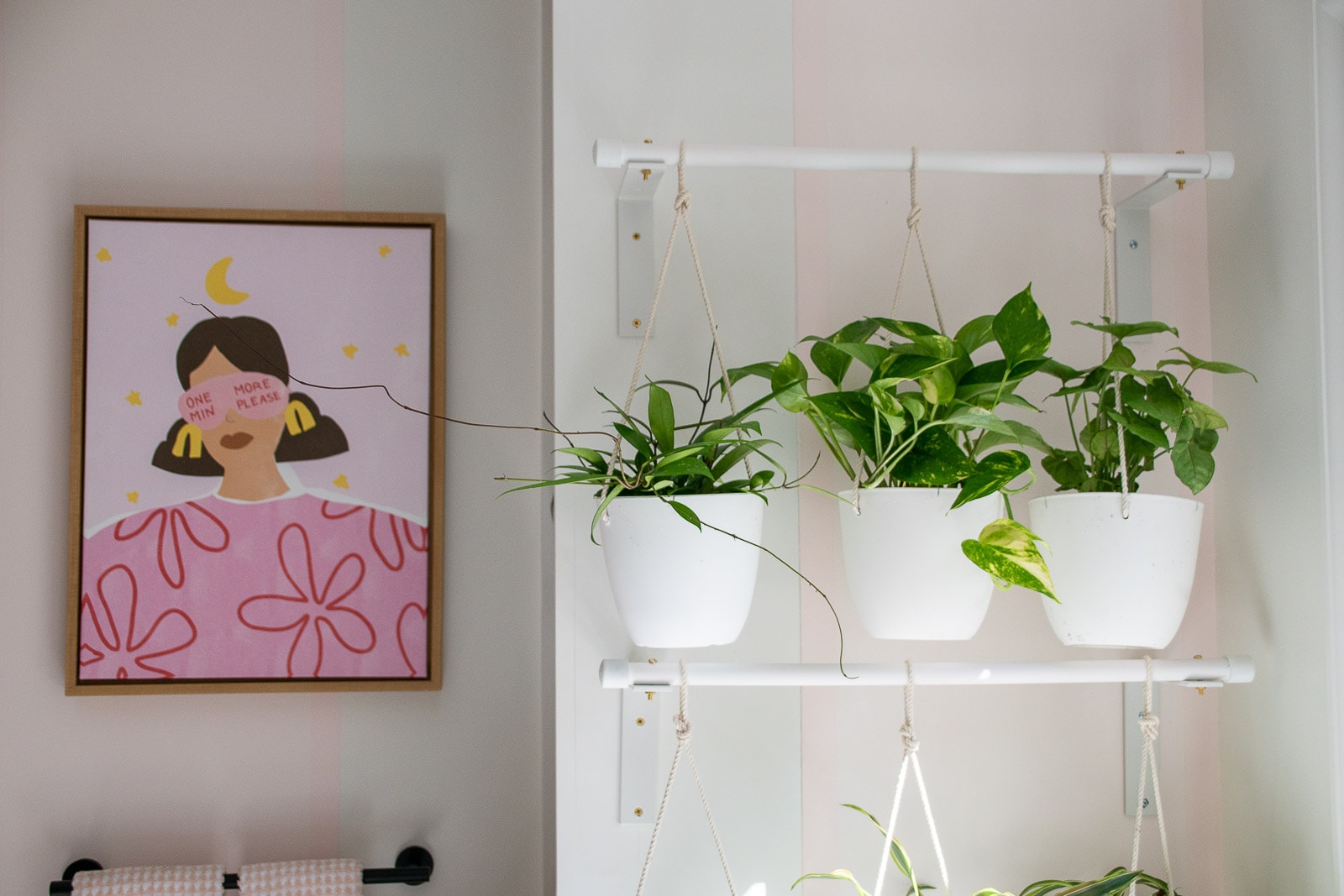 Our bathroom has a big sunny window and is naturally an amazing place for plants! For a while, I had some of my bigger plants in the bathtub. Certainly, that can work but I didn't want to commit the bathtub to my fiddle leaf figs as a permanent solution. There happen to be two walls on either side of the bathtub screaming for some attention. Rather than leave the plants in the tub, I wanted to bring them up onto the walls! I started by looking on Amazon for some sort of hanging plant rack and there just weren't any that were quite right so… DIY it was.
Materials:
3/4″ PVC Pipe with end caps
Cotton rope
Assorted Plants
Potting soil
Acetone
Spray primer
Machine screw and nut
Step 1. Prep the PVC pipes
To remove the red label and prep the pipe for priming, I rubbed it down with acetone first. This is a good idea when painting PVC as it removes the shiny outer layer and creates a better surface for painting. I gave it a coat of primer and left it at that.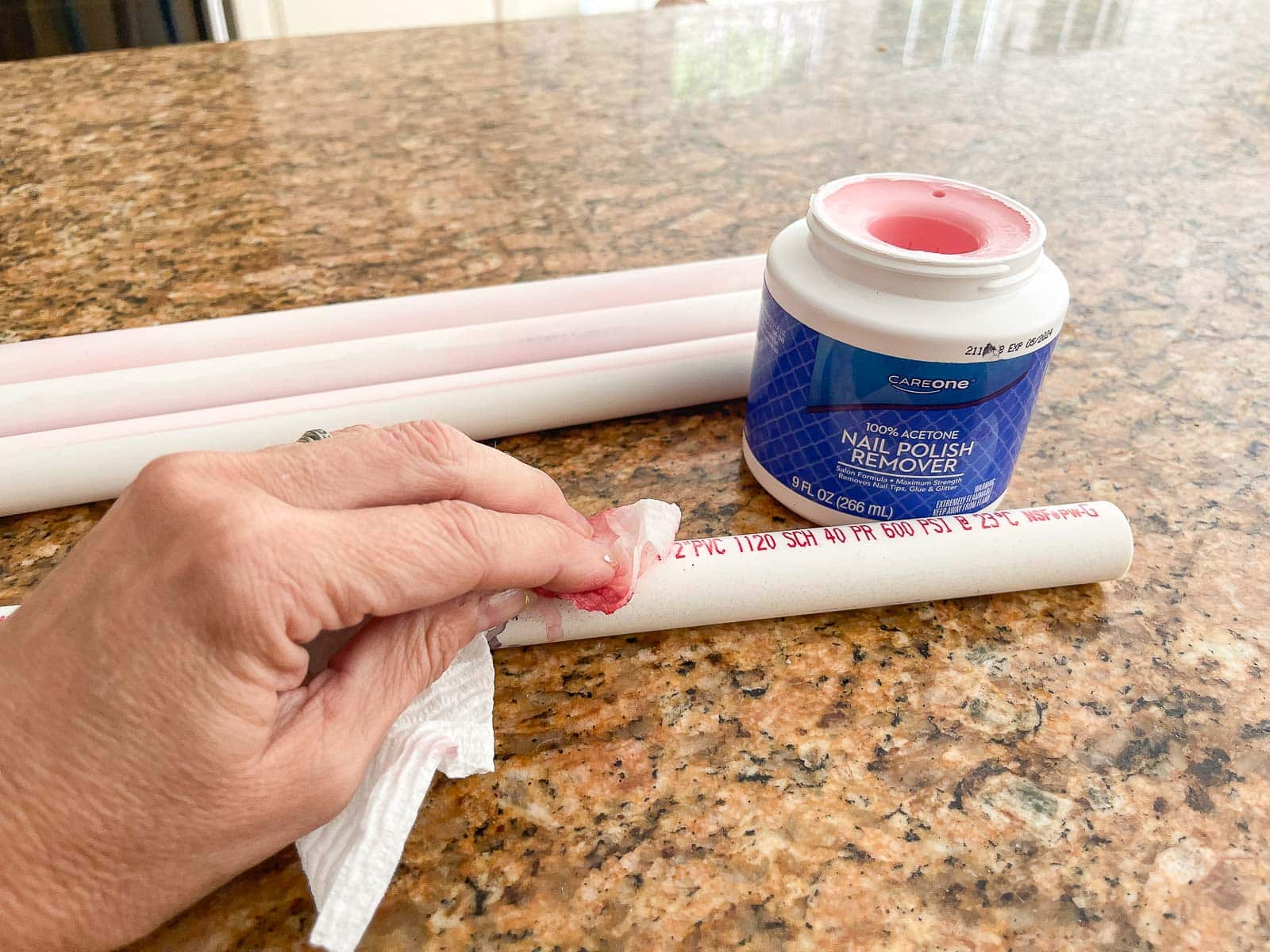 Step 2. Mount the L Brackets
I had to use anchors for one side of my L brackets and hit a stud with the other side.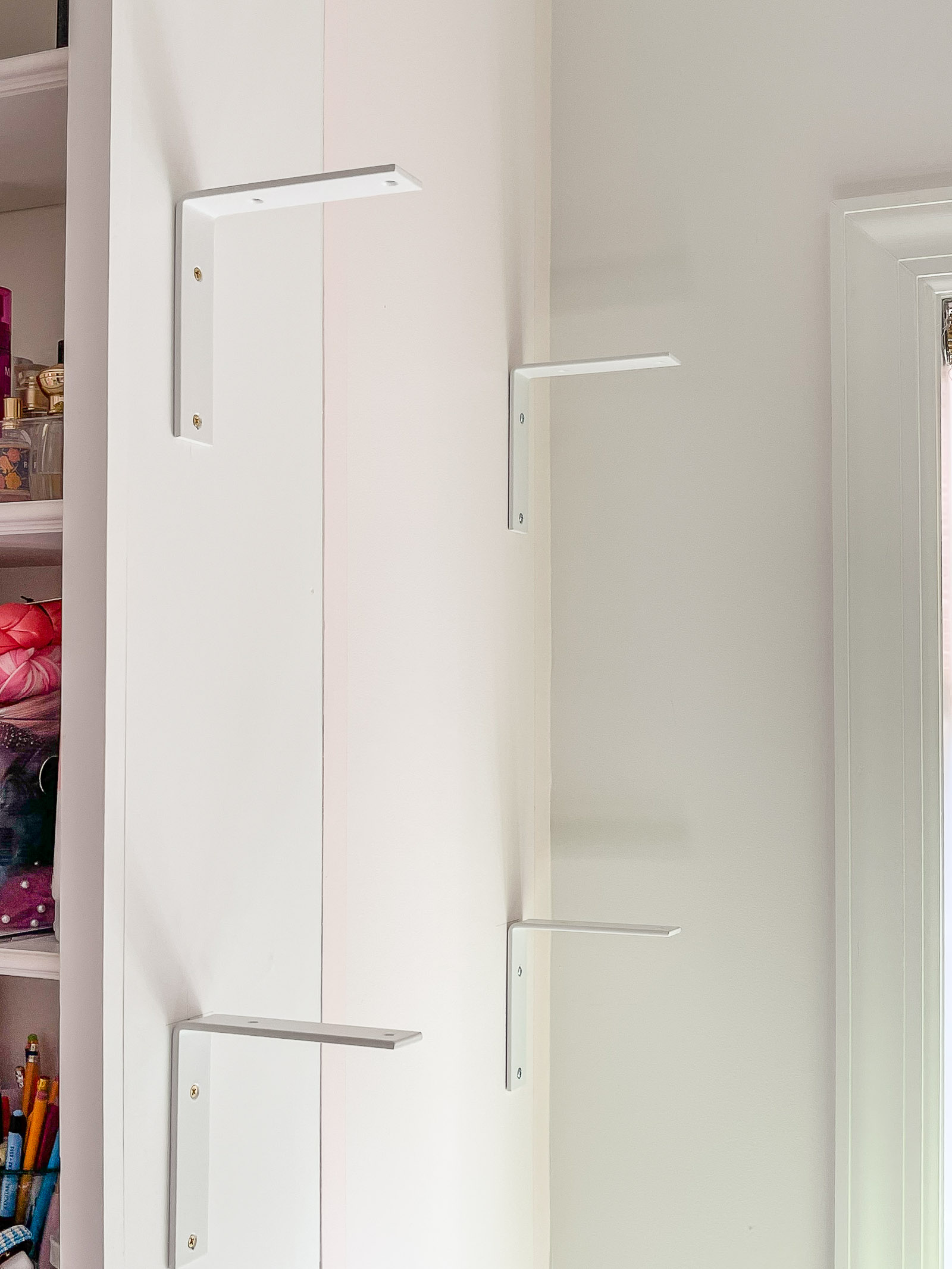 Step 3. Drill Holes in Pipes
To install the PVC pipes, I marked where they would sit on the L brackets and drilled a hole through each pipe. Use drill bit just larger than the machine screw/ nut. (I used a #10-32 x 1 1/2 machine screws and nuts.) The screw will go through the PVC pipe and the L bracket and the nut will hold it in place below.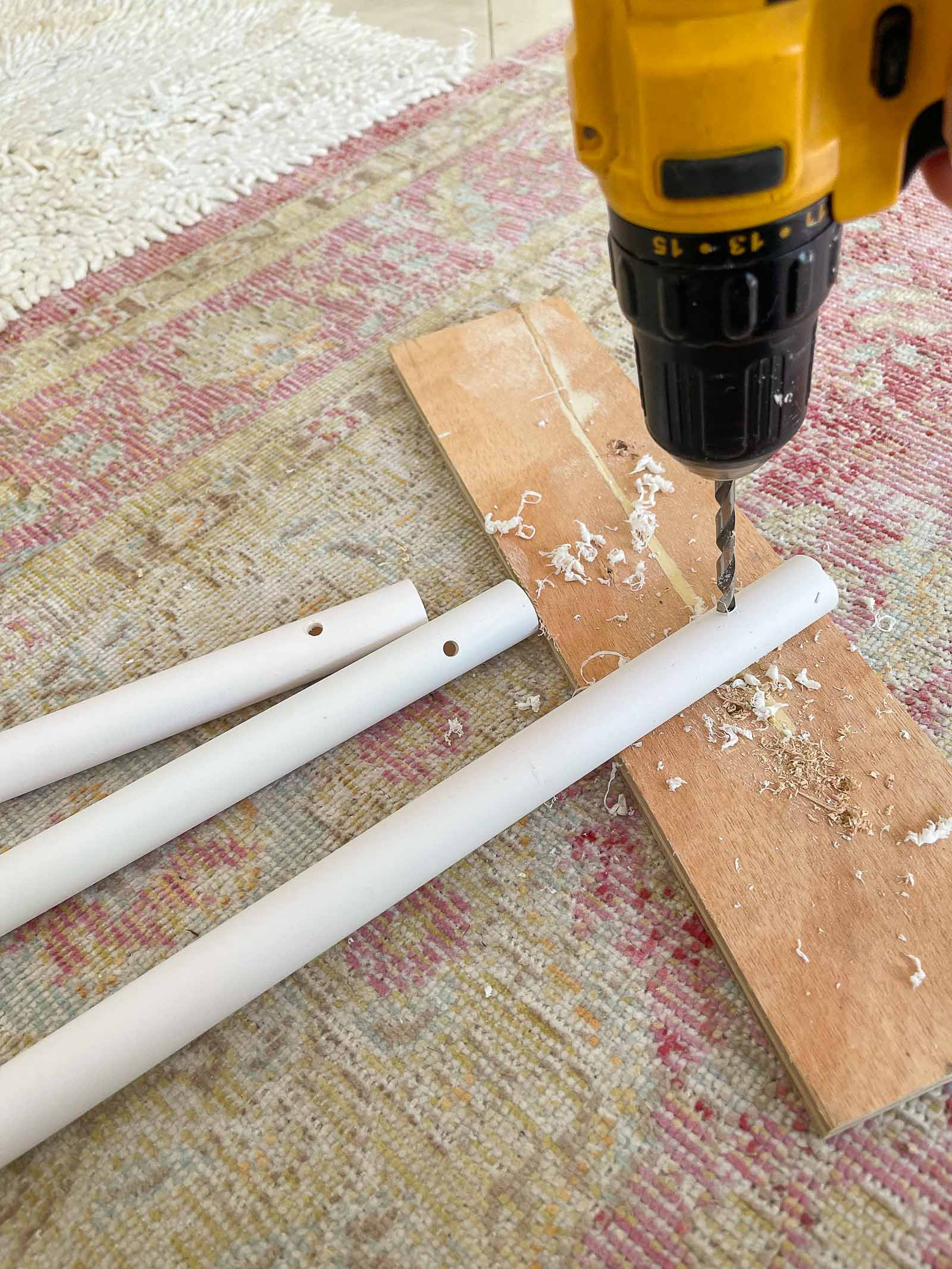 Step 4. Prep the Pots
I traced the circumference of a pot on paper, cut it out and folded it in half to determine where to drill holes for the hanging rope. I wrapped a piece of painters tape around the end of the rope to thread it through the hole and then tied them off with knots.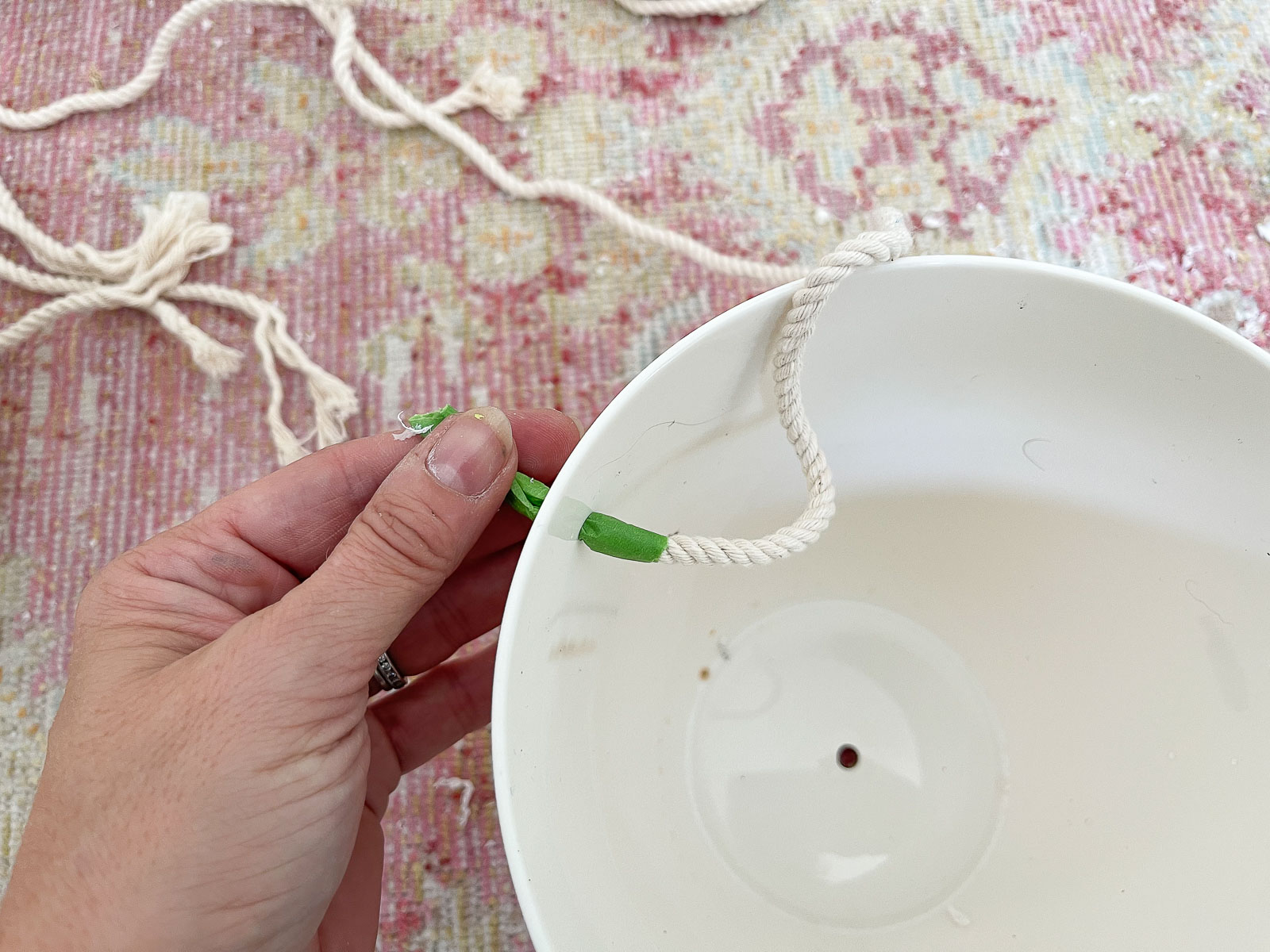 Step 5. Plant Your Plants
I picked up assorted plants that would enjoy bright light and would grow and eventually spill over the sides and drape down over the pots. I planted them in regular potting soil. The pots I'm using have drainage holes. If not, I would have drilled a few holes in the bottom. Because they're hanging over the bathtub, I don't worry about the occasional water dripping out.
Step 6. Hang the Plants
I unscrewed one side of the PVC pipe and slide the pots onto each pipe. I had to adjust a couple of the to make sure they hung at the same height, but there's no reason you couldn't stagger the pots for a more eclectic look!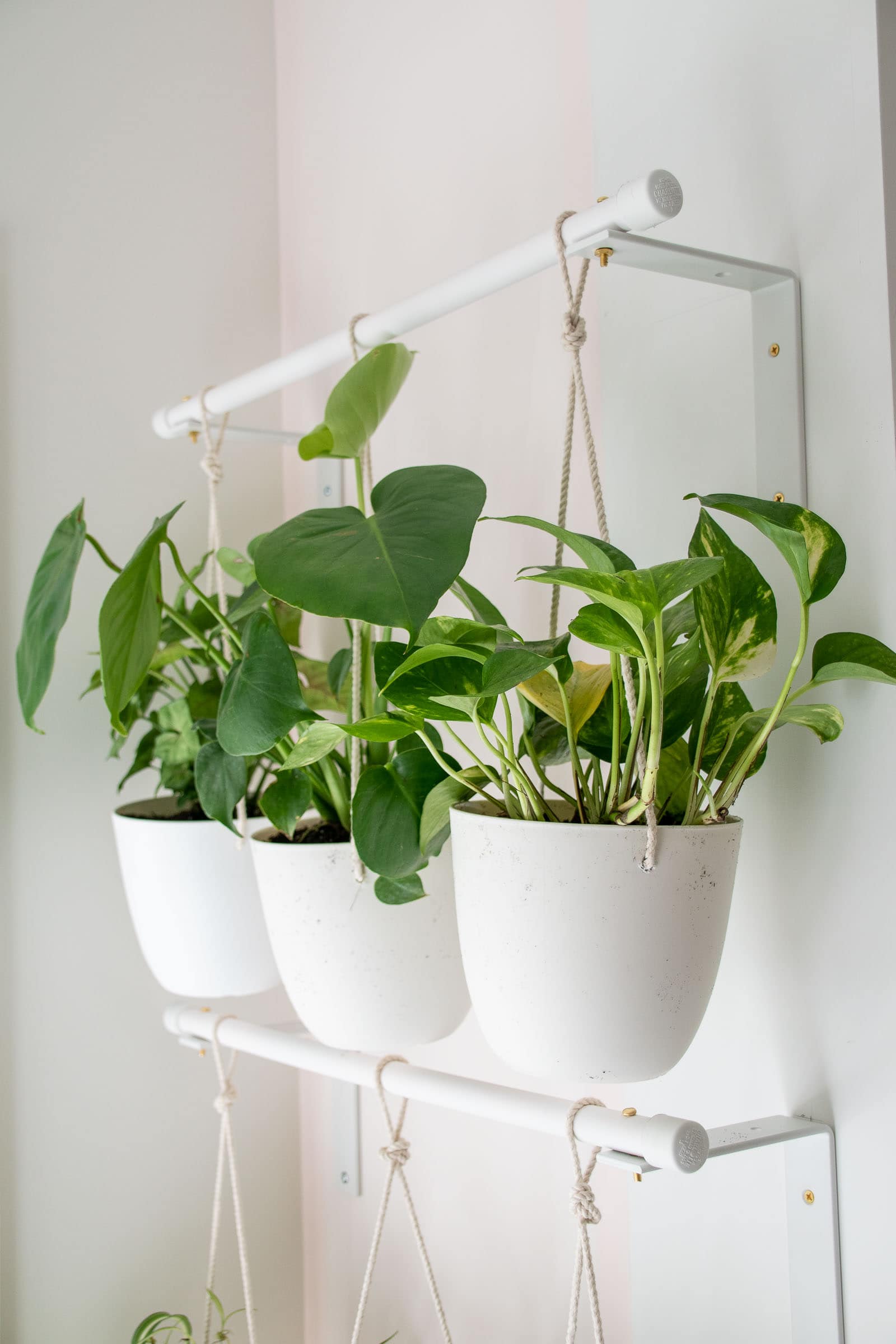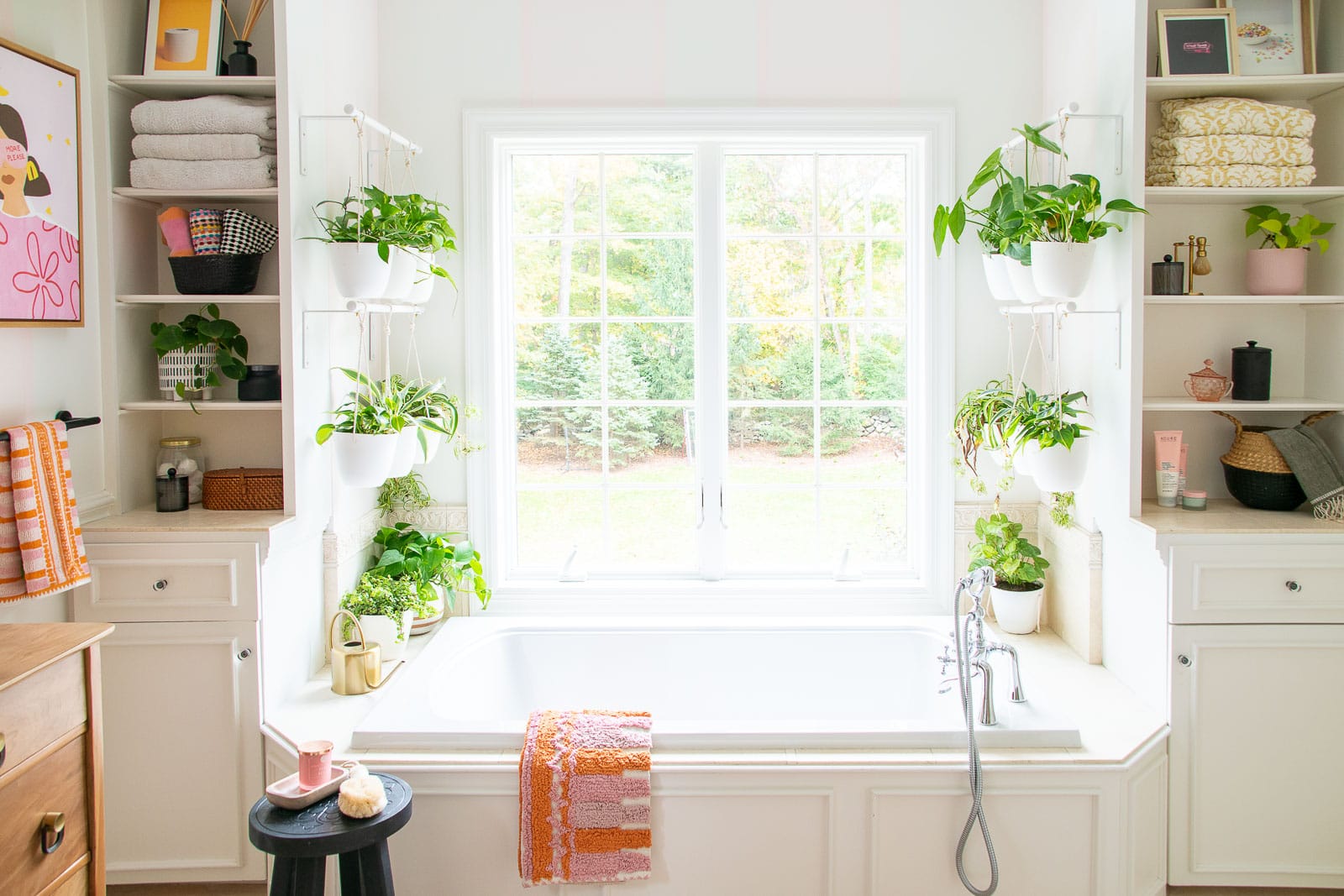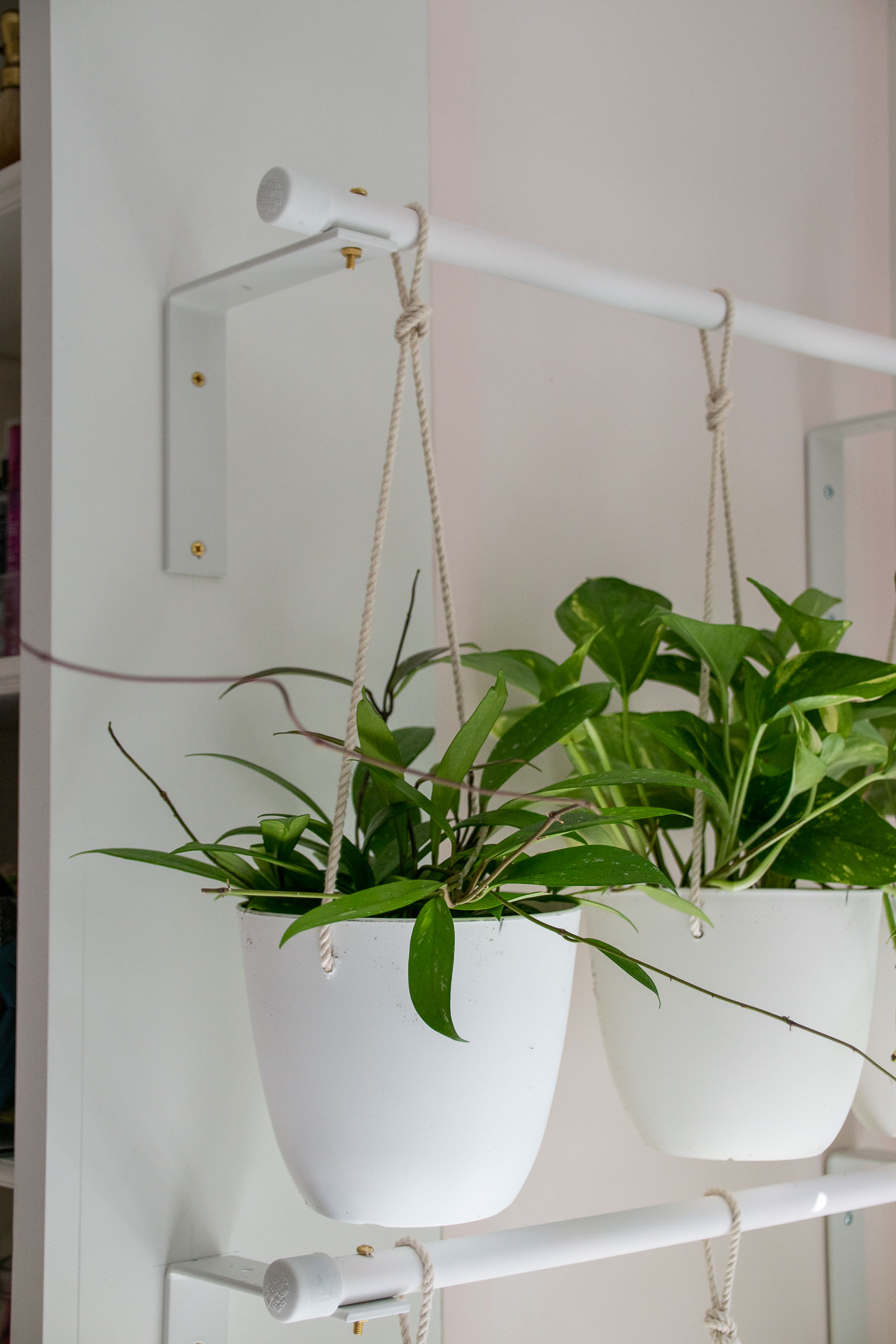 So far, all the plants are happy and still alive and because they're in the bathroom I can't ignore them and they get watered! Huzzah!