Cork Board Update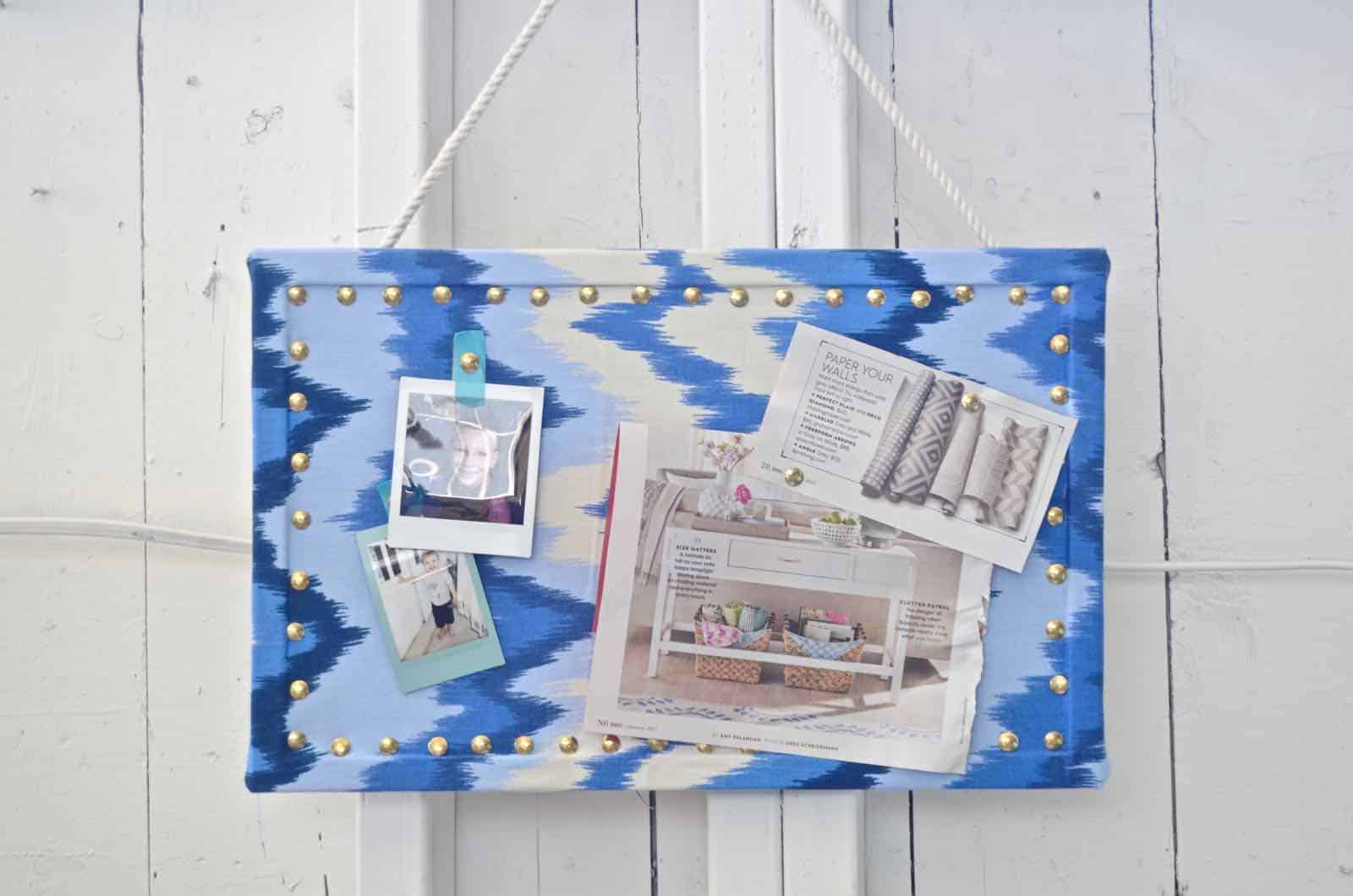 With school back in session, the paperwork is flowing into our house like one of those chocolate fountains. I do my best to file it away as needed, but… there are always a few pieces of paper that need to be front and center and that's where my trusty cork board comes in handy. Here's the thing with a cork board though… it's not much of a looker. Today I'm sharing one of my favorite cork board hacks with you… It will cost you $5 max, and quite possible $0 if you happen to have scrap fabric and thumbtacks kicking around!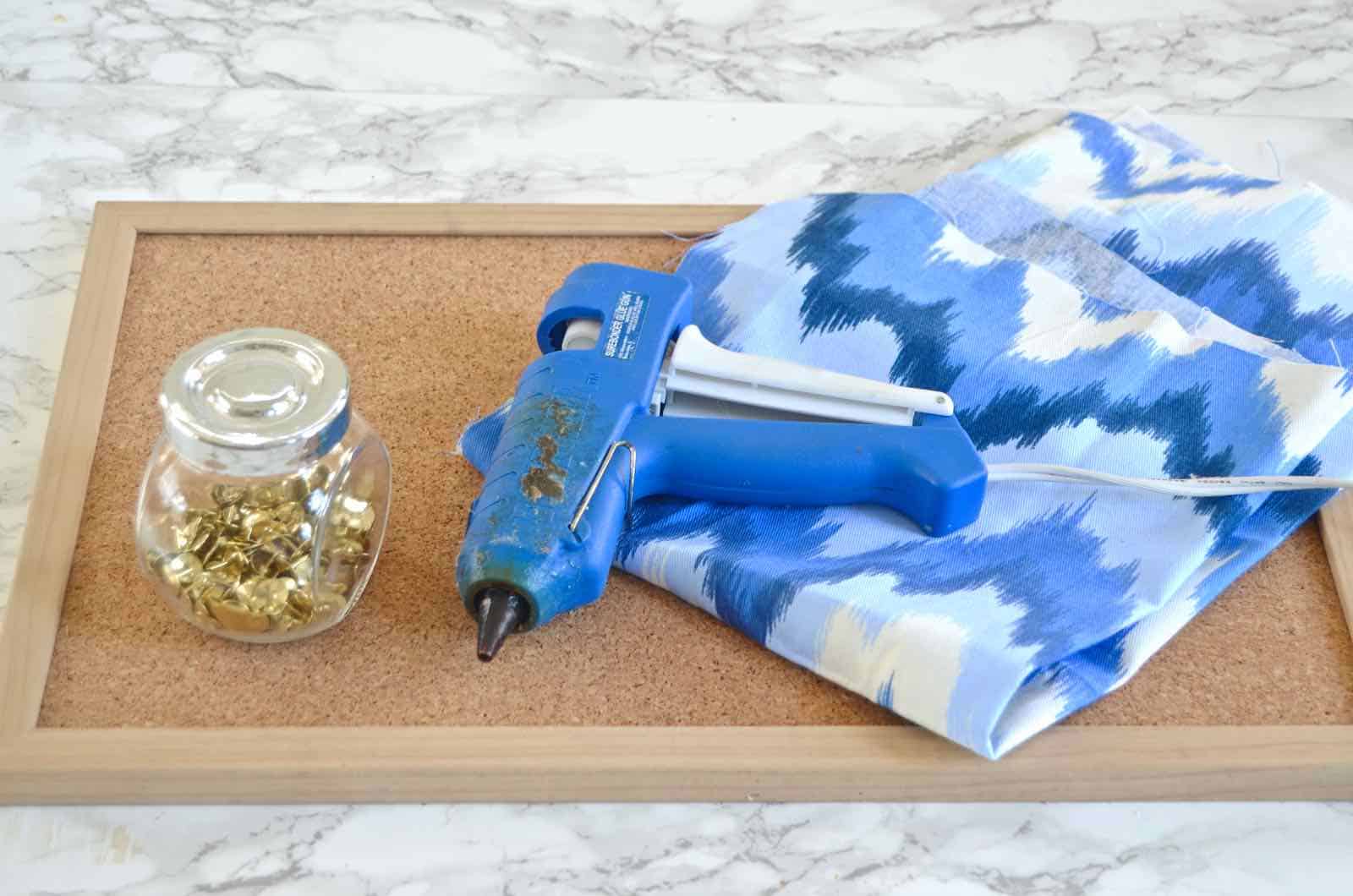 Tip: Keep your eye out for cork boards at thrift stores. No need to pay full price for one!
Step 1:
Cut your fabric about 4 inches wider than the cork board on all four sides.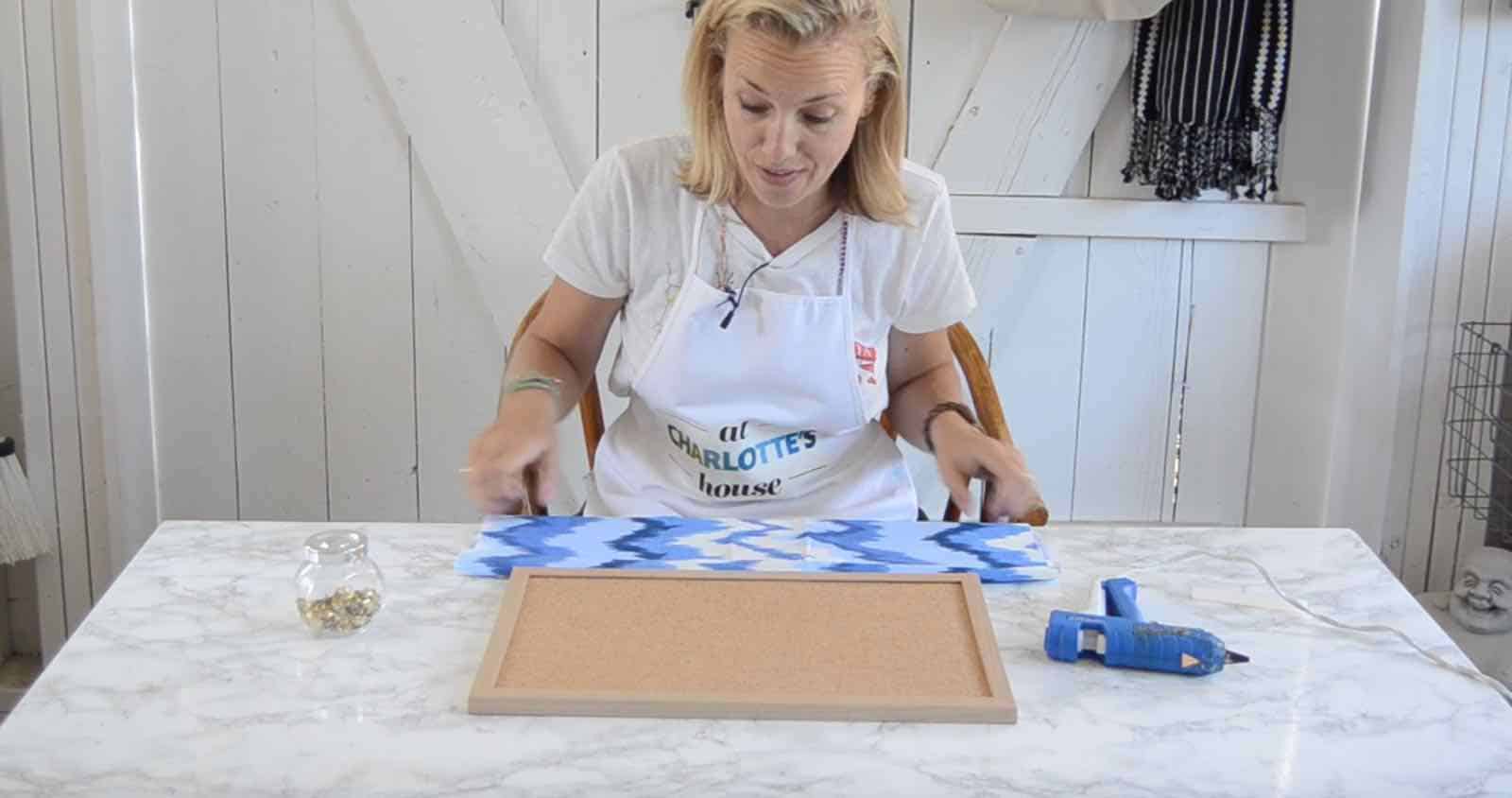 Step 2:
Lay the fabric on top of the cork board and place a bead of glue in the corner of your cork board to hold the fabric in place. (Optional: use spray adhesive directly on the cork to hold the fabric in place… I skip this step to make it easier to swap out fabric down the line!)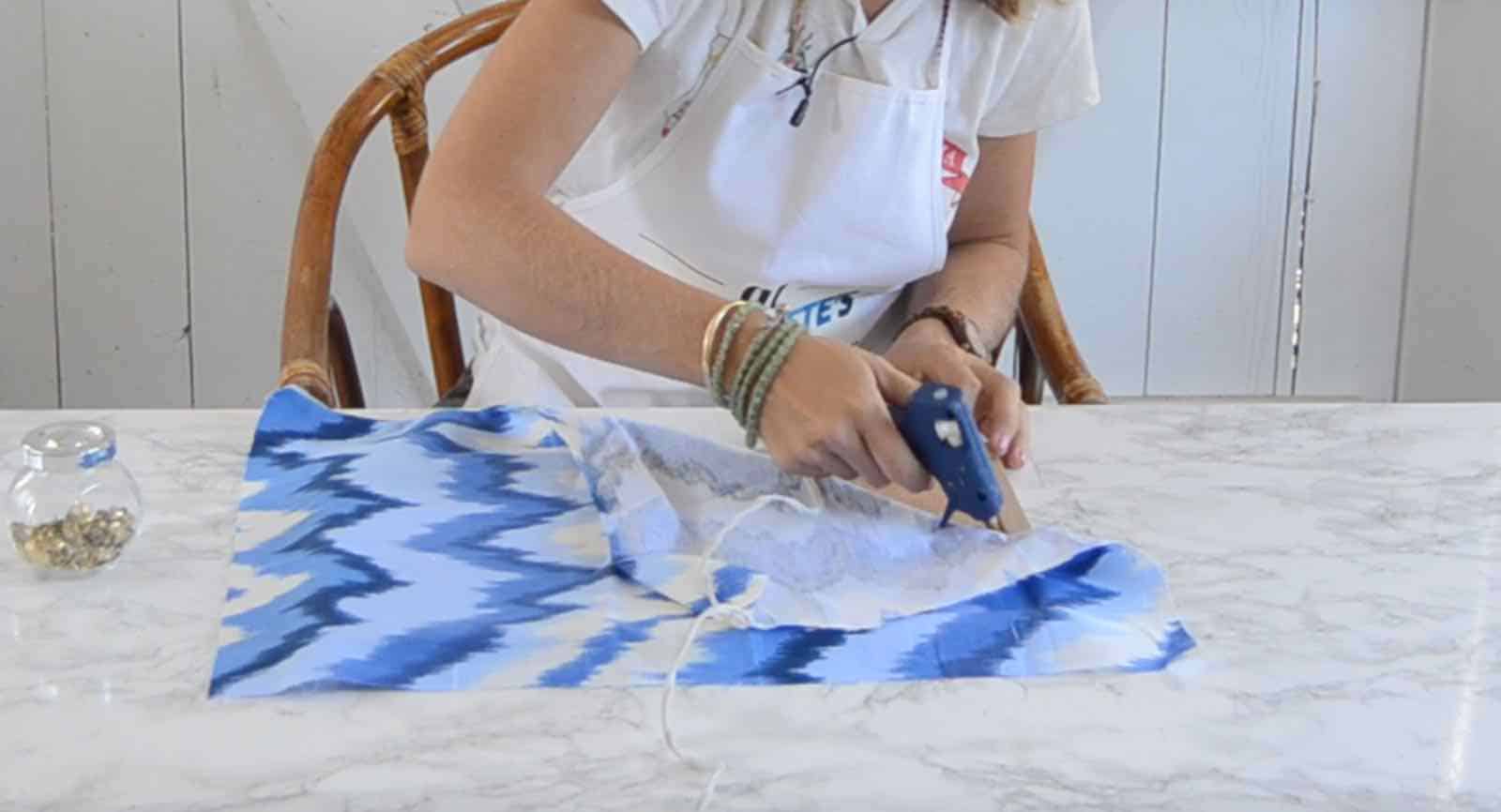 Step 3:
Slowly run a line of hot glue along the frame of the cork board and pull the fabric tight as you press it down. Continue working your way around the frame, making sure fabric is taught and wrinkle free as you glue in place.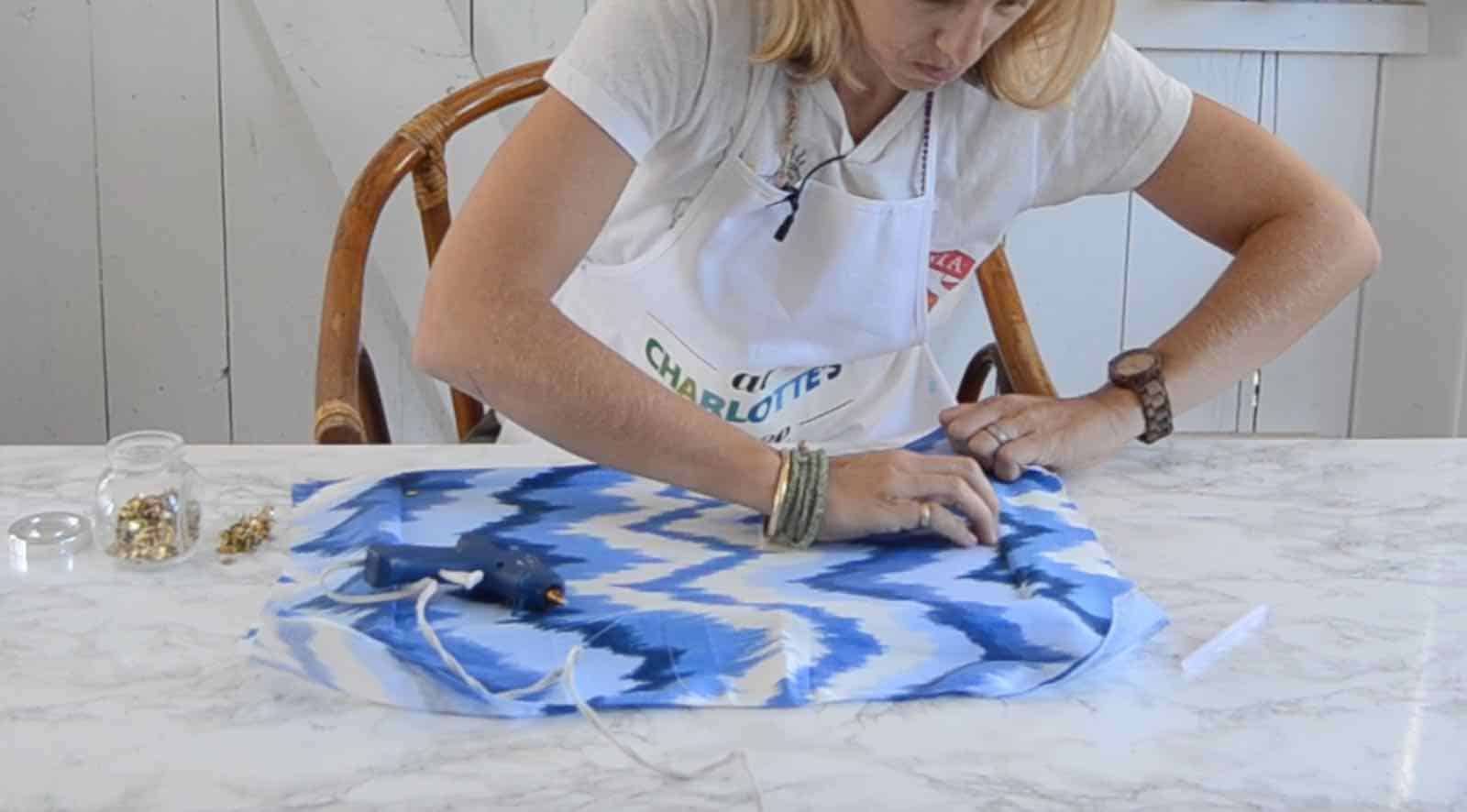 Step 4:
Take your thumbtacks and place them inside the frame to secure the fabric. It's up to you whether you run them more sporadically or right next to each other.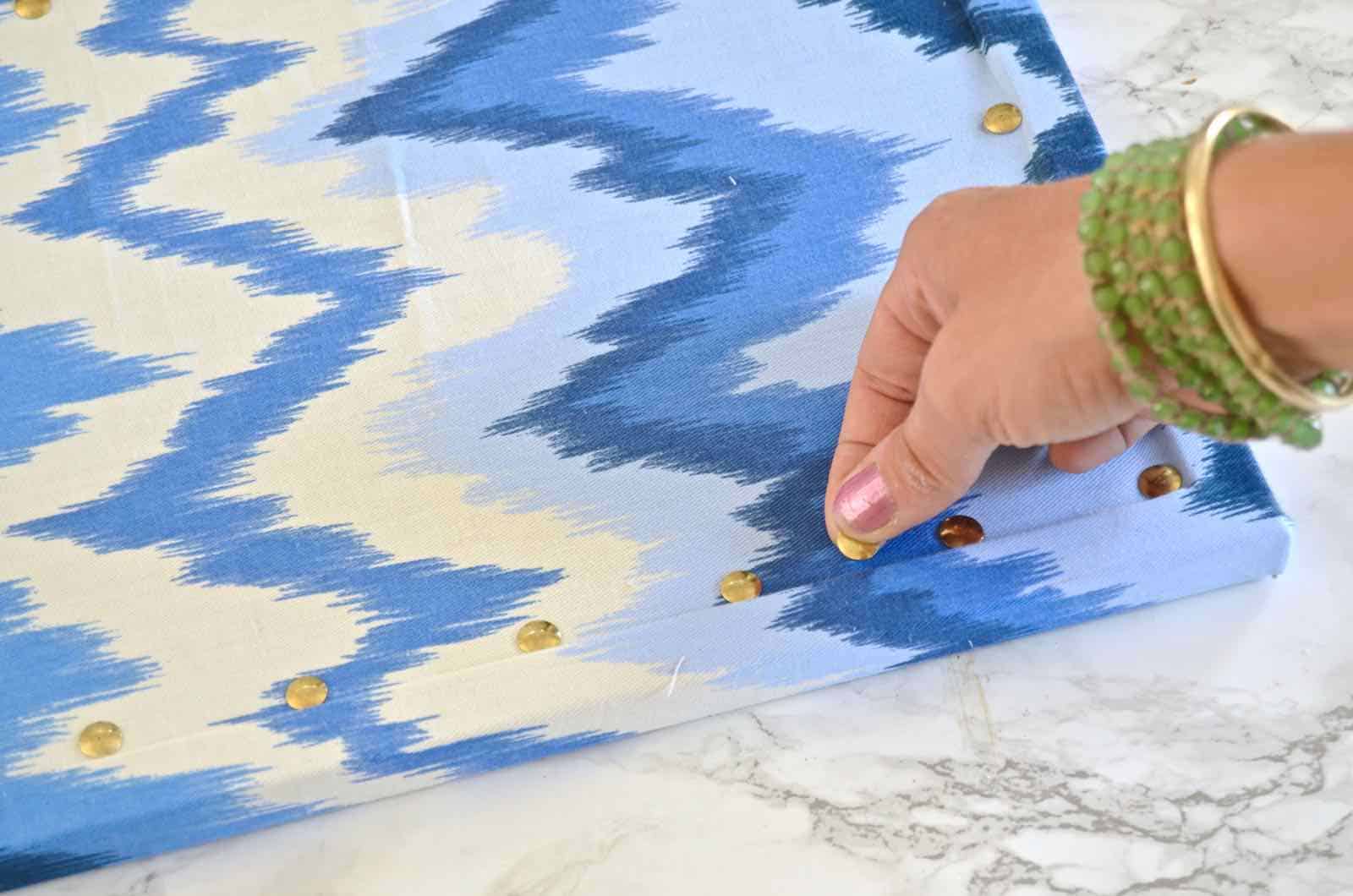 Many cork boards having hanging hardware on the back, but you can add your own if needed. Anything from a couple of D rings or a length of rope would work!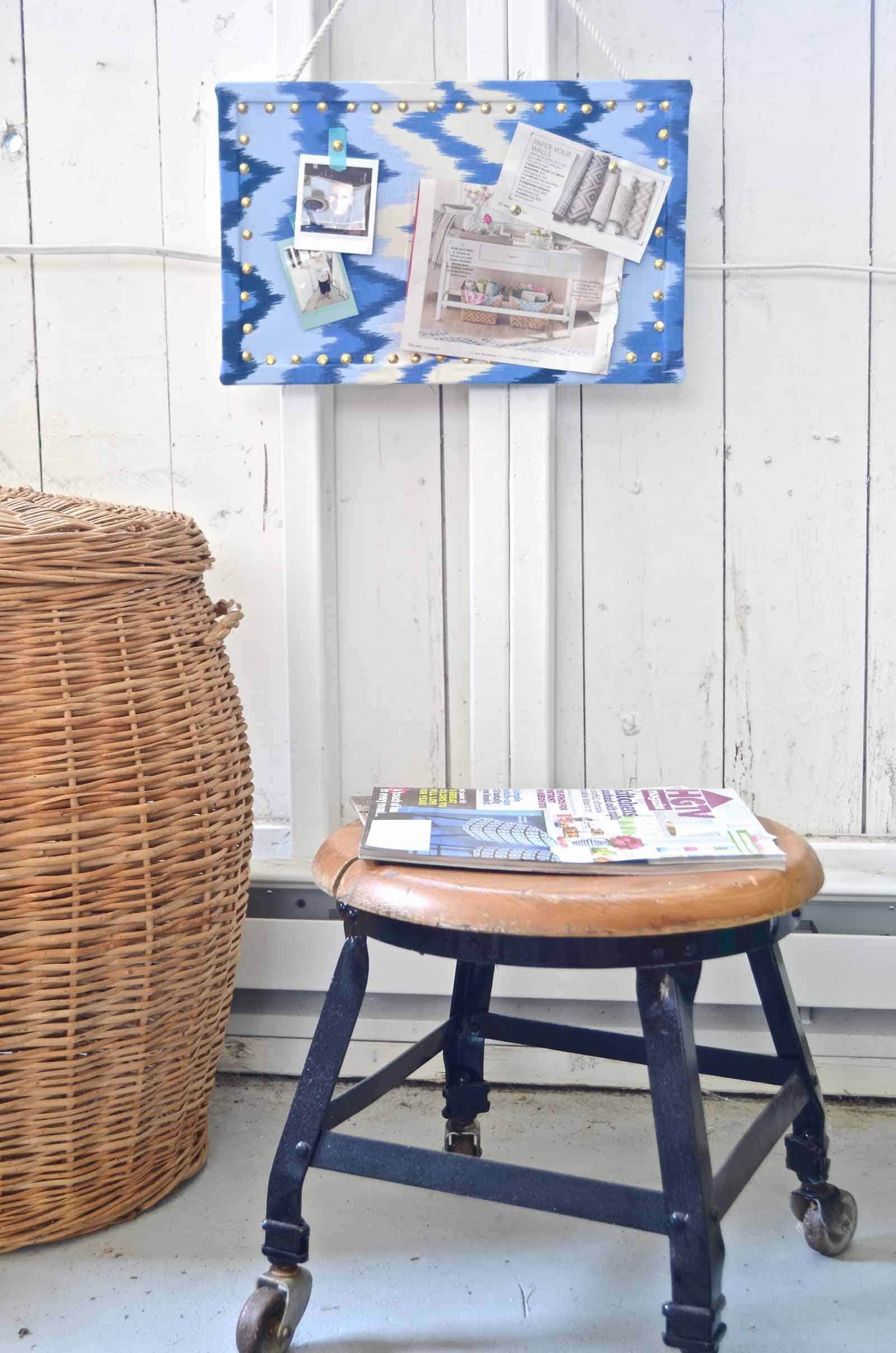 If you're more of a visual learner, have no fear… I made a video for this one, so you can watch for yourself!
To prove that I'm a bit of a one trick pony with this one… We currently have three of these beauties at work in our house. Exhibits A and B: