Updated Kitchen Chairs with Fabric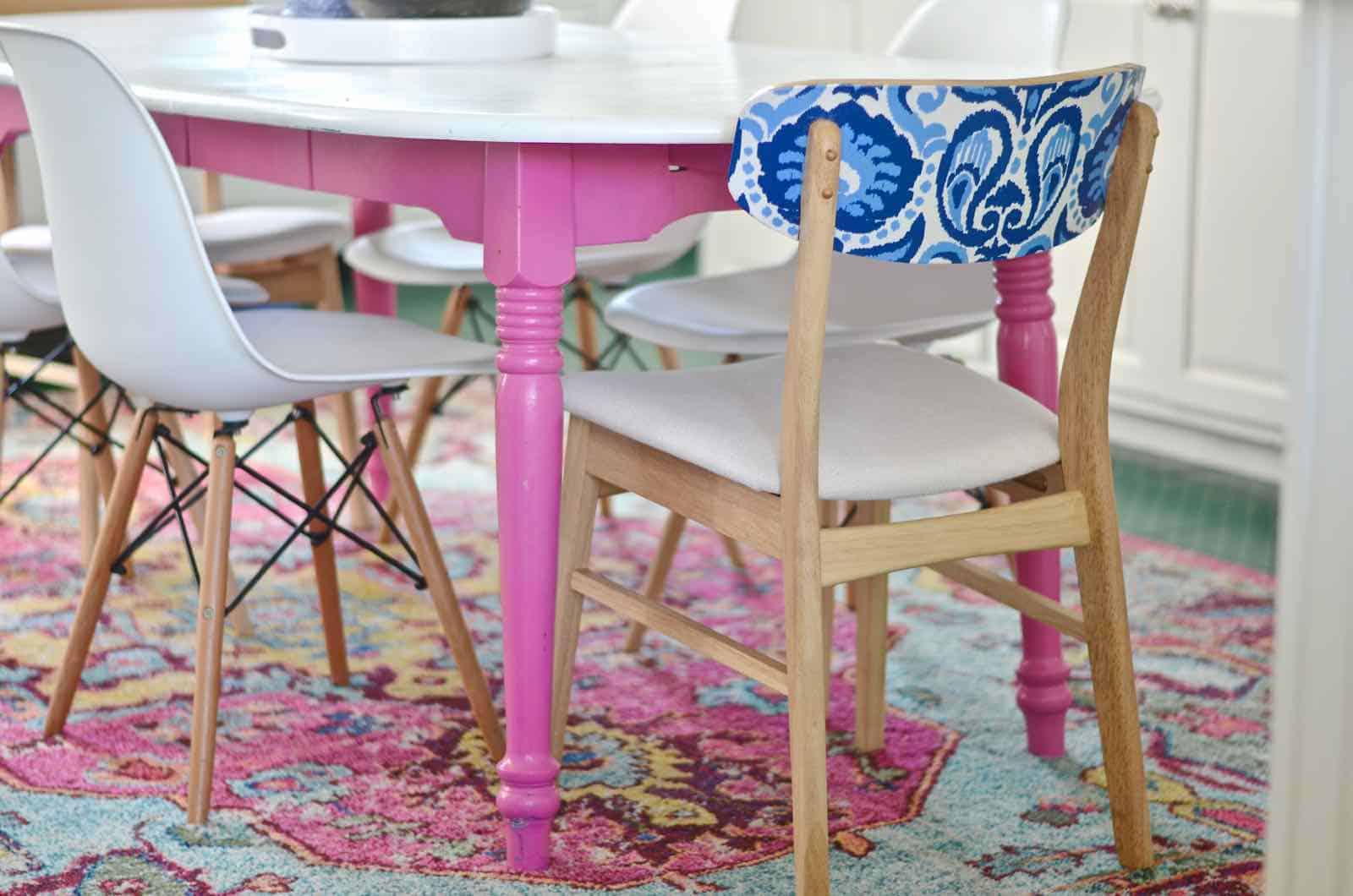 It all started with these chairs from Anthropologie, I saw them. I loved them. I couldn't afford them… so I DIYd them.  I'm slowly beginning to unveil our kitchen… slowly. You can see how that space looked when we moved in here. This past summer, we had our painter come through and paint the cabinets white. Best money I ever spent. (I mean aside from like the kids tuition or something.) I know myself when it comes to painting and… it's not my strong suit. It would have taken me weeks and no question there would have been places that I didn't prep right or the paint dripped or something. Point being… now that my kitchen looks a little more updated, I shifted focus to our eating area which meant a pair of new chairs. (Source list at the end of the post!)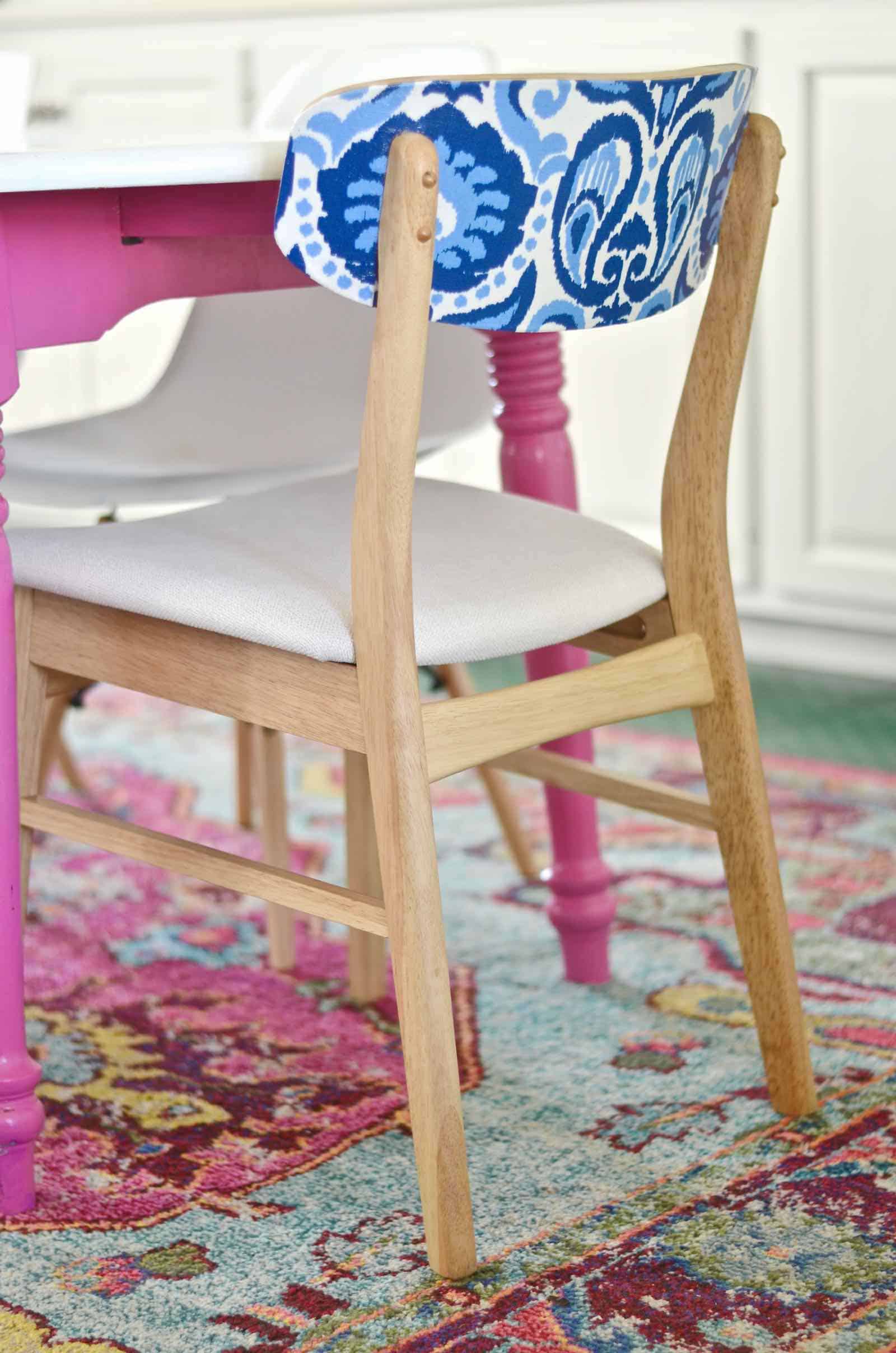 Step 1. Chair selection
Choose the right chairs! It's important to find chairs that have a smooth backrest. I'm sure you could thrift something for this, but I purchased these ones from Amazon (affiliate link.) They were super affordable (two for $100) and I liked that there was a separate back piece with smooth wood.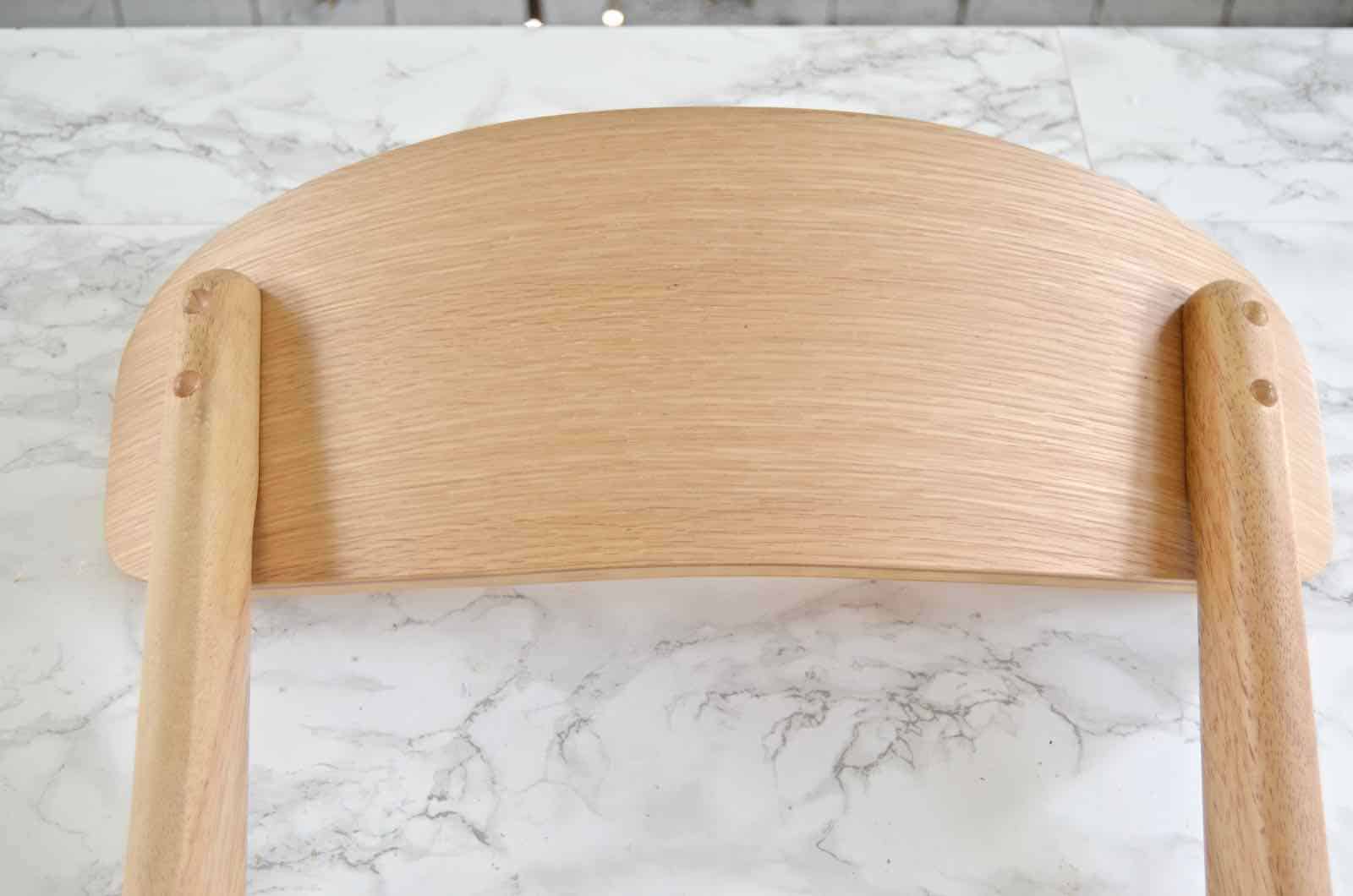 Step 2. Cut and place fabric
Choose which part of your fabric you want to affix to chair. Find center point of the chair to align with center point of the fabric.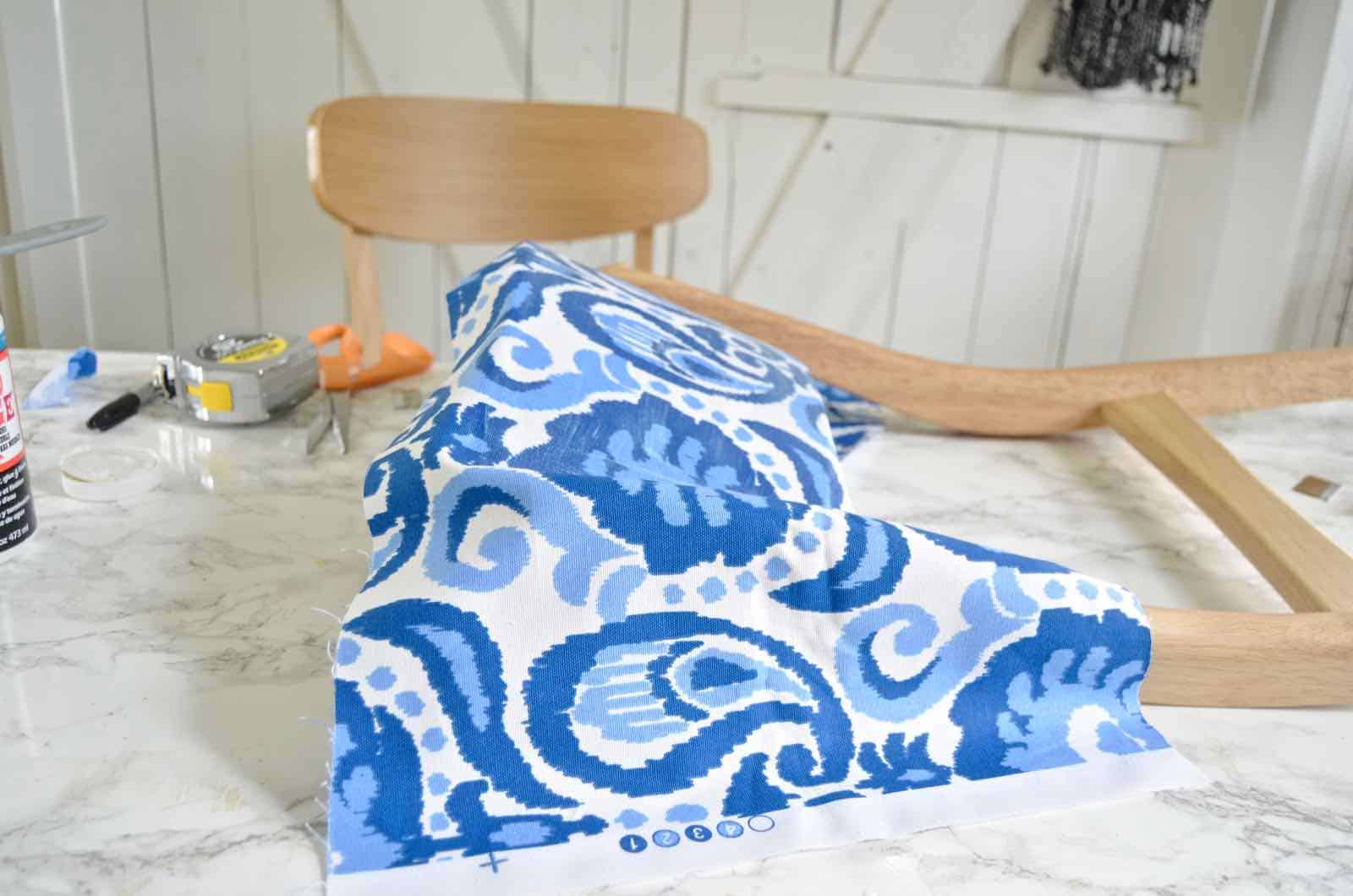 Step 3. Glue fabric
I used this furniture Mod Podge for these chairs, but I've also used Polycrylic. Both work the same way so I'm not sure whether it matters which you choose. I've used Polycrylic before on this dresser and this nightstand and it holds up great. I'll keep you posted as to whether or not I have problems with the Mod Podge over time. Brush a liberal coat of glue onto the chair and place the fabric ontop. Go back over the fabric with the glue and saturate. Let dry and repeat. I gave these chairs 5-6 coats of Mod Podge.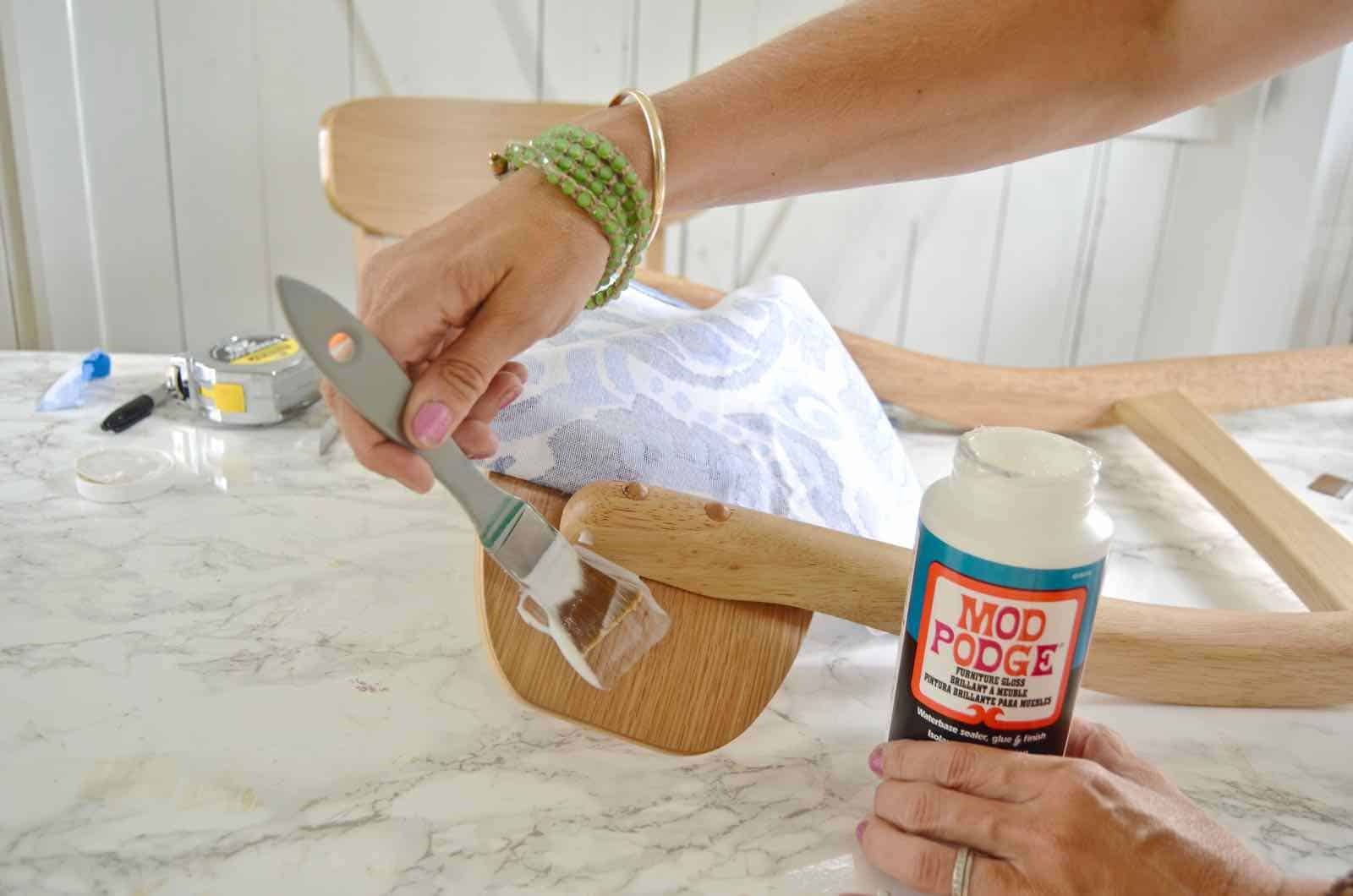 Step 4. Edges
For my chairs, I had to trim the fabric as I glued it to get around the vertical backrest piece. I used brand new razor blades to slice the fabric to fit around this wooden piece.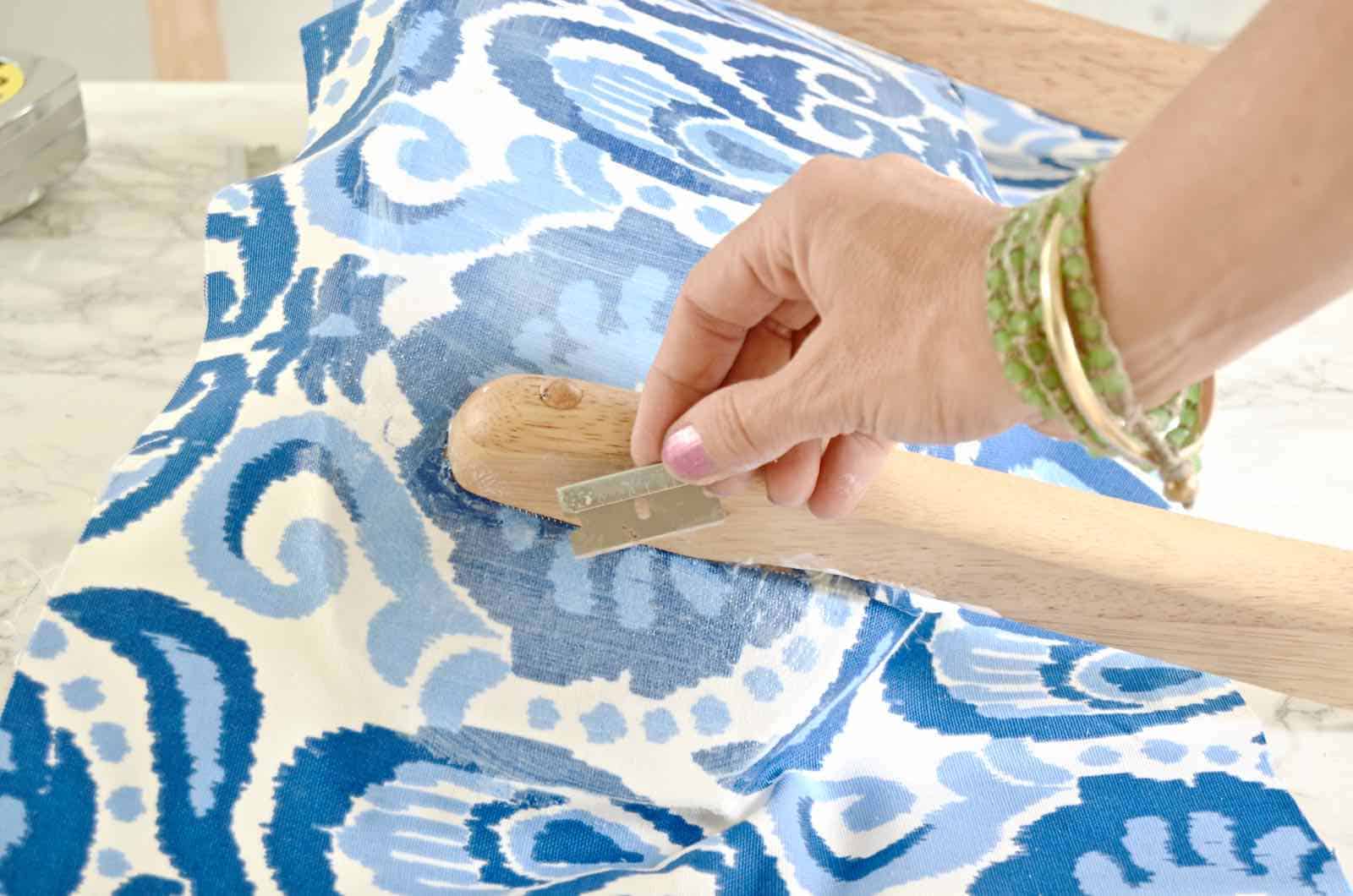 To trim the edges, I waited until the glue was dry. Then I used sewing scissors to slowly work my way around the edge going back to trim as needed.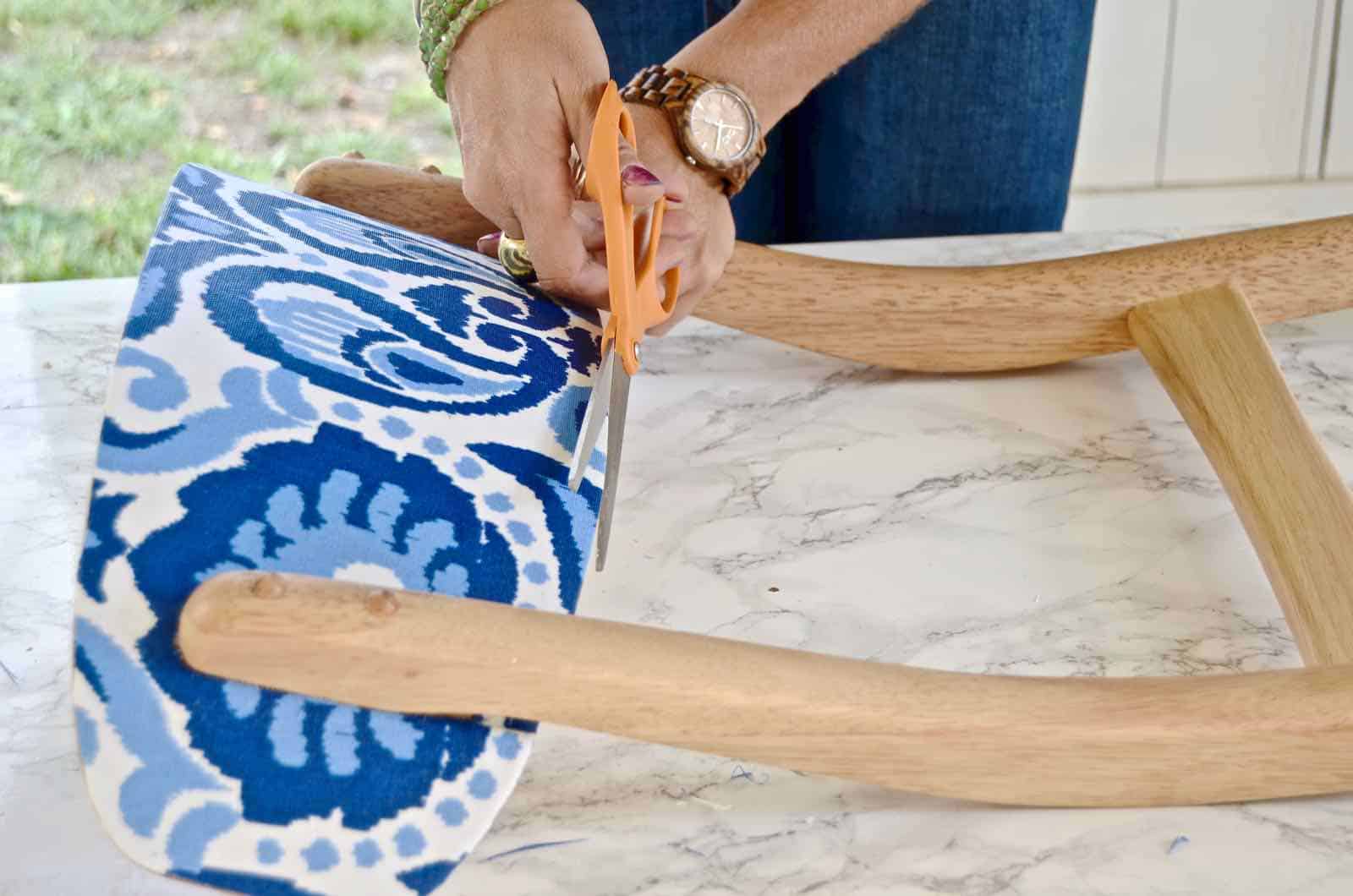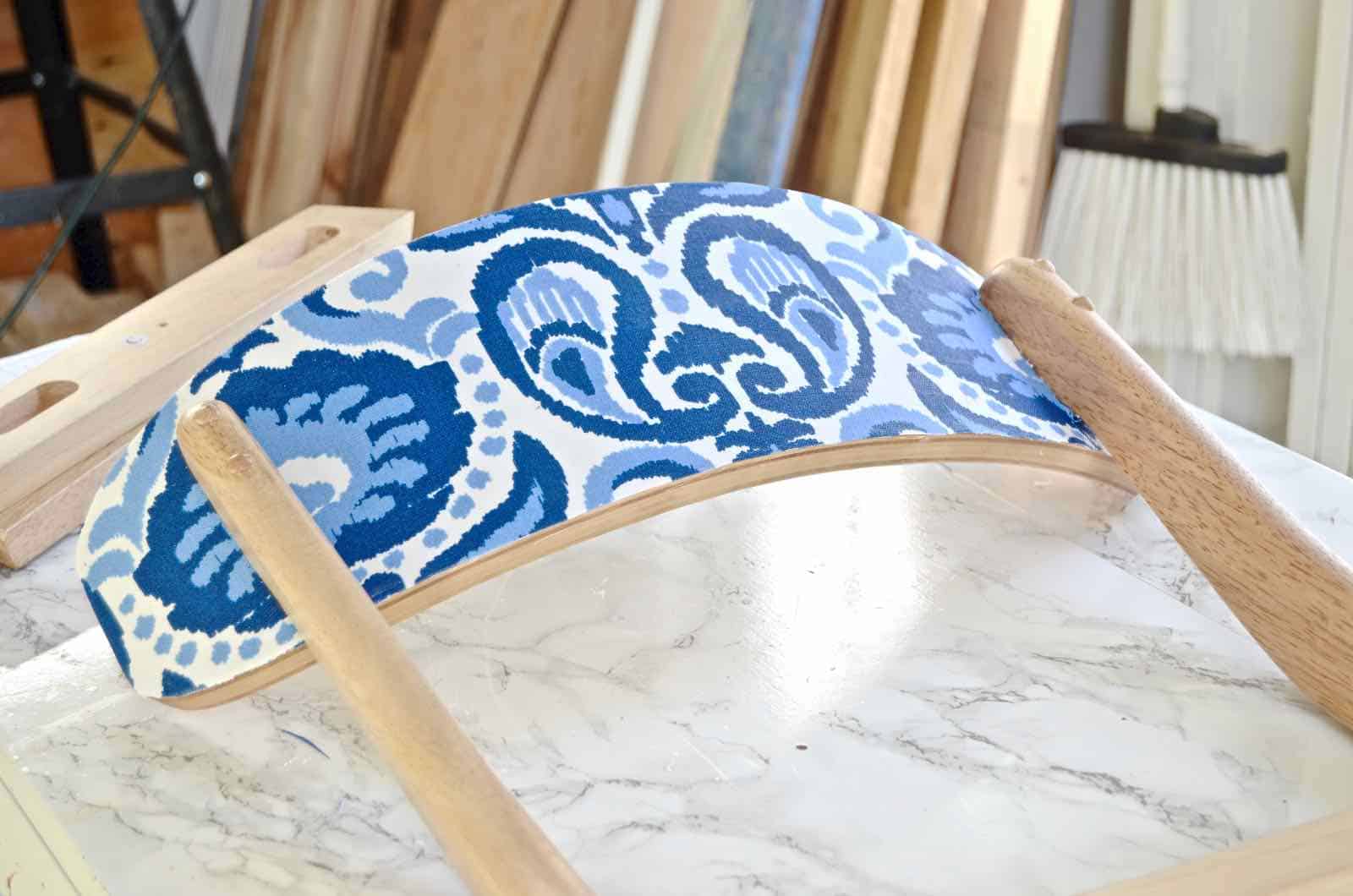 Tip: Pay special attention to the edges when brushing on the Mod Podge as this is where the fabric is most likely to fray or pull away from the furniture.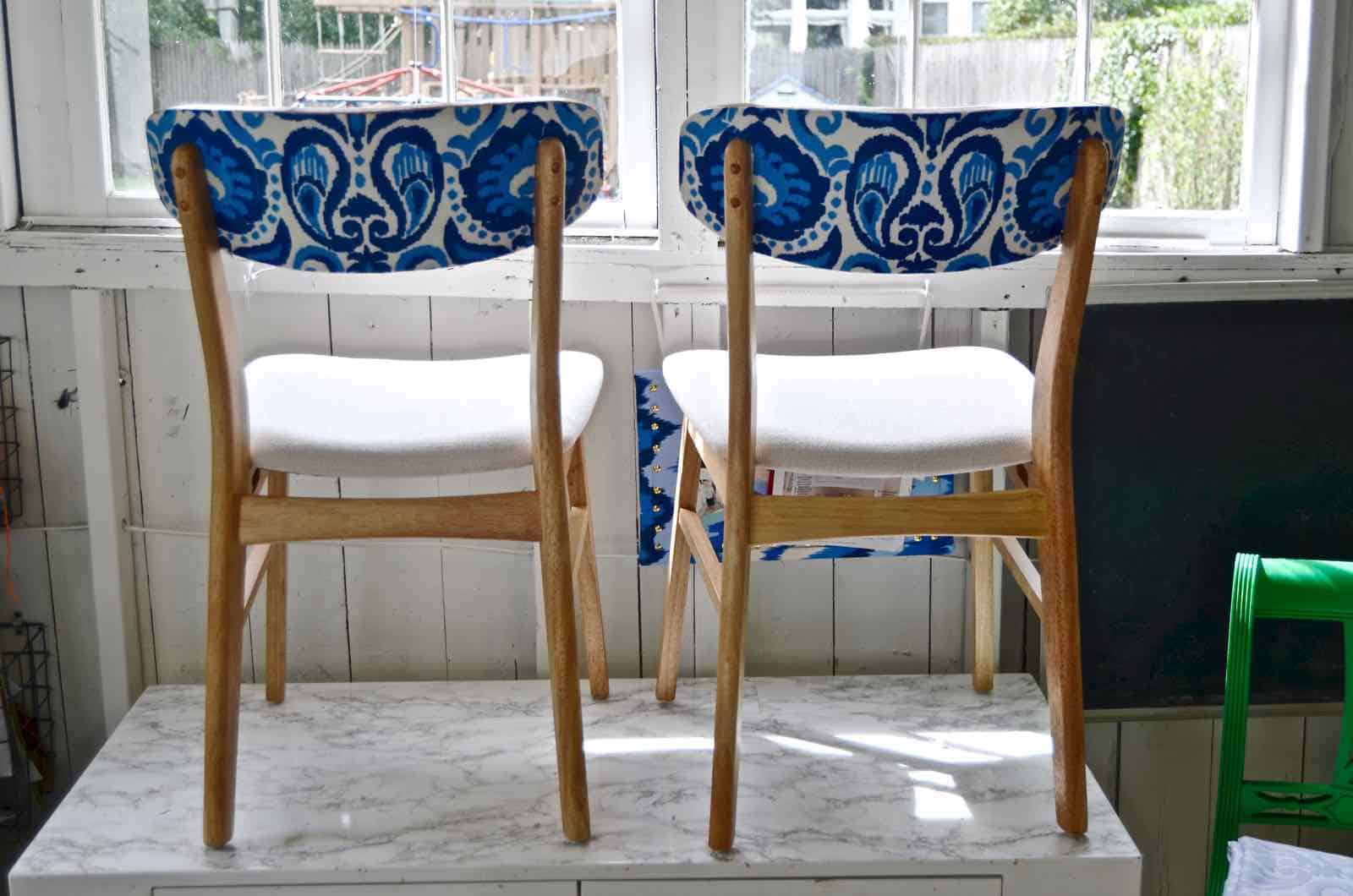 SOURCE LIST
(Affiliate links…)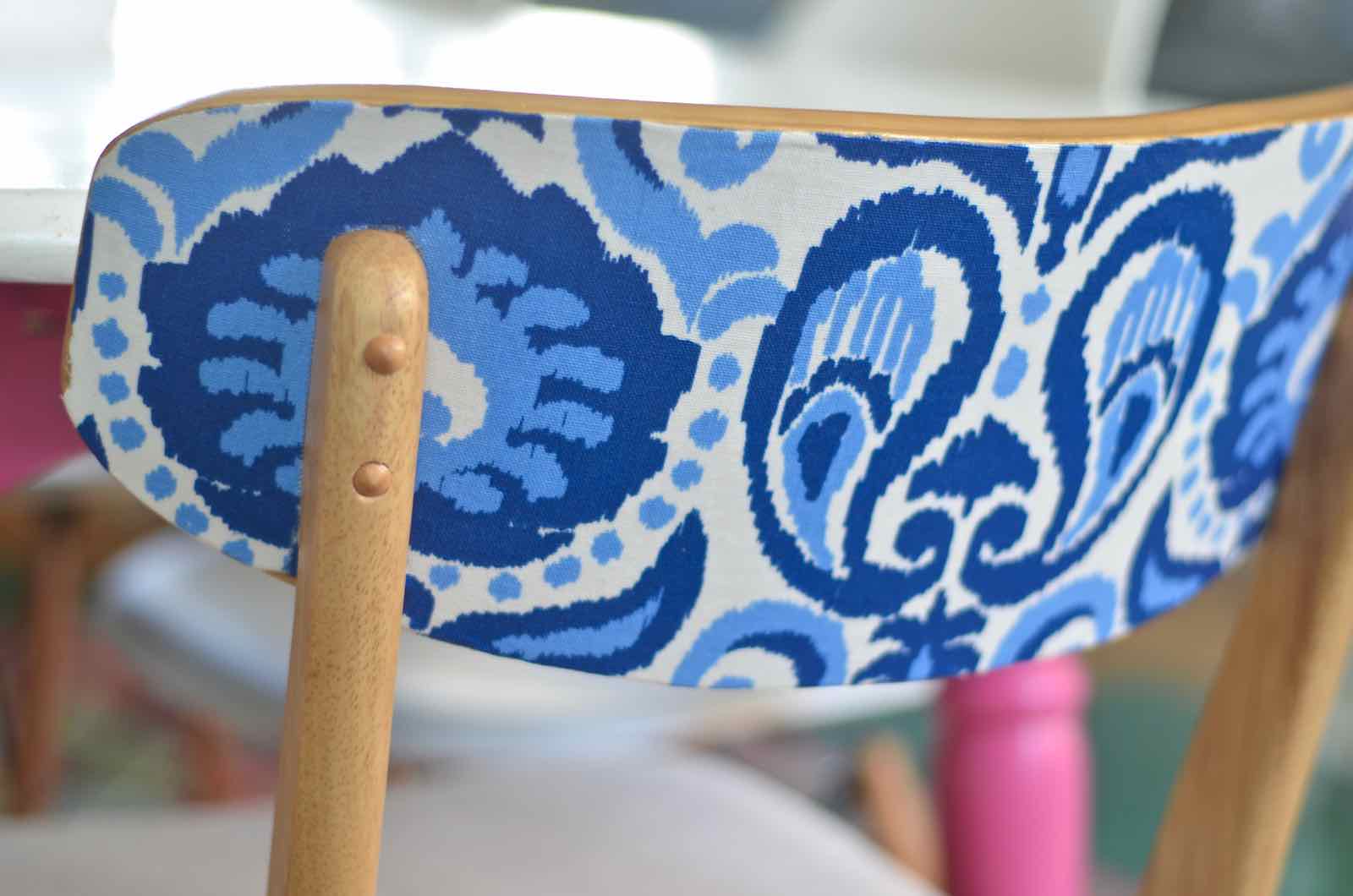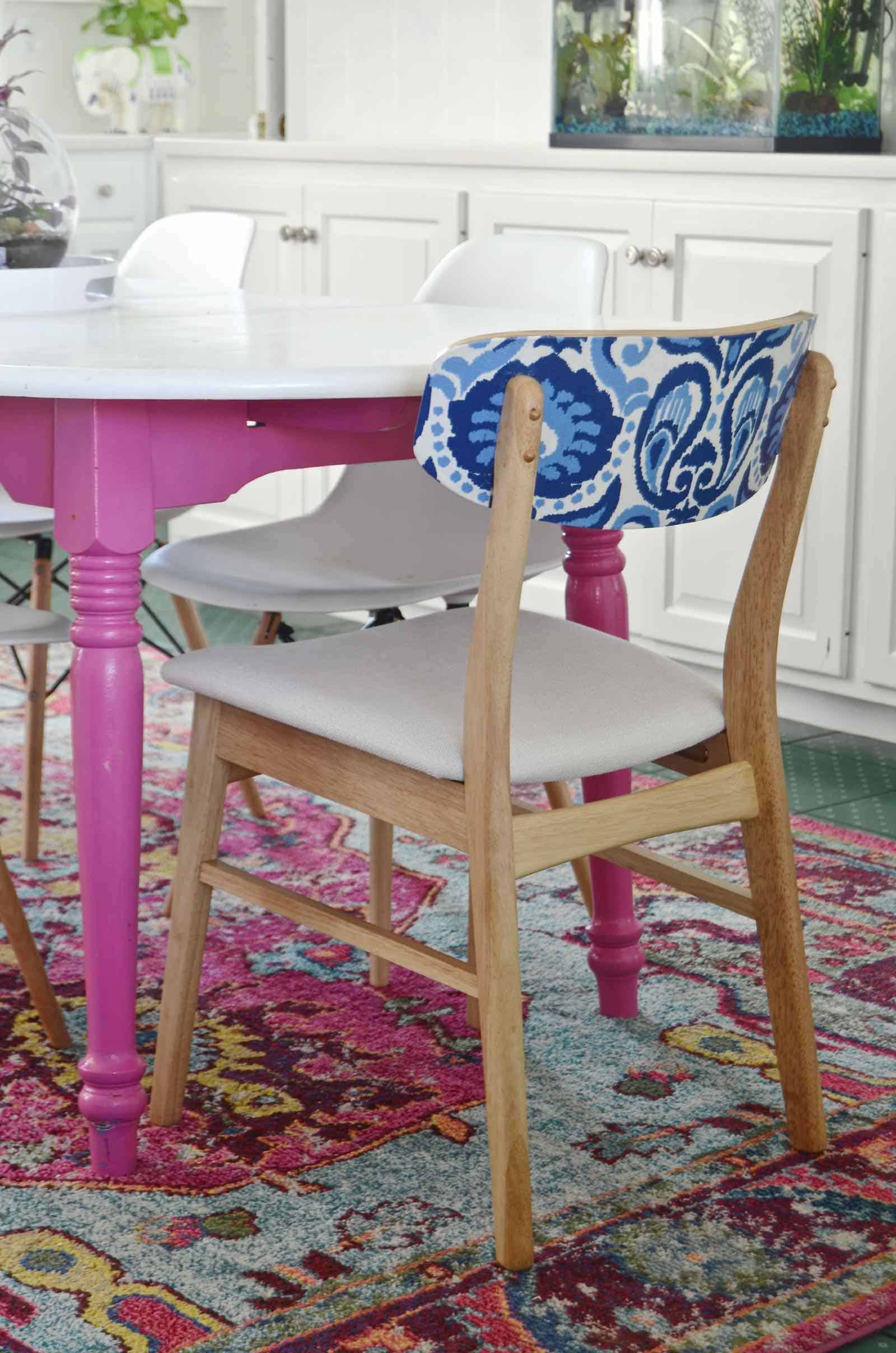 These chairs are only a few weeks old, but so far, so perfect. I'll obviously update this post if anything changes, but I've been super impressed with the durability of this 'technique'. It also helps that I only put the fabric onto the back of the chairs… hopefully it won't get a ton of wear and tear back there!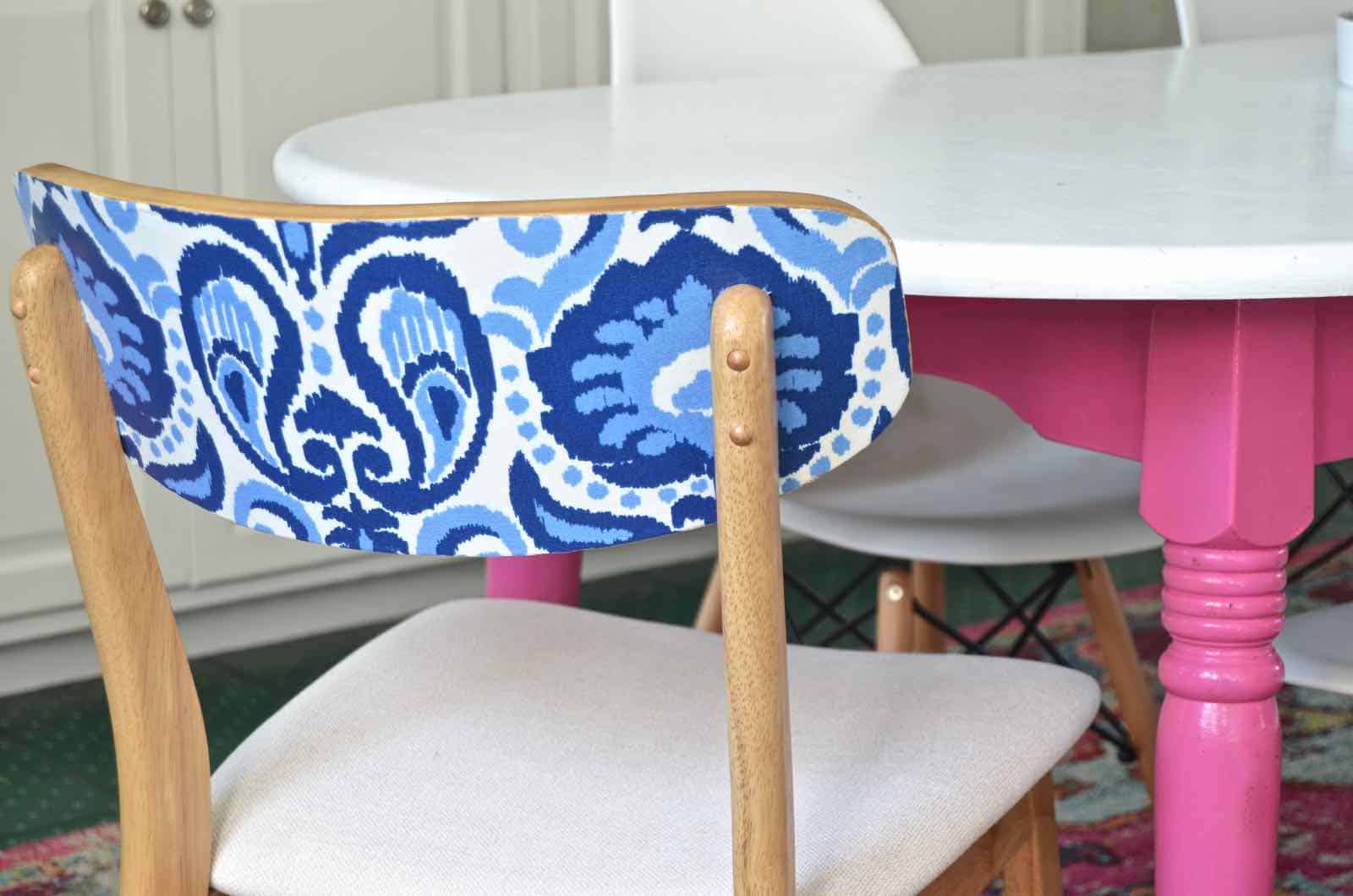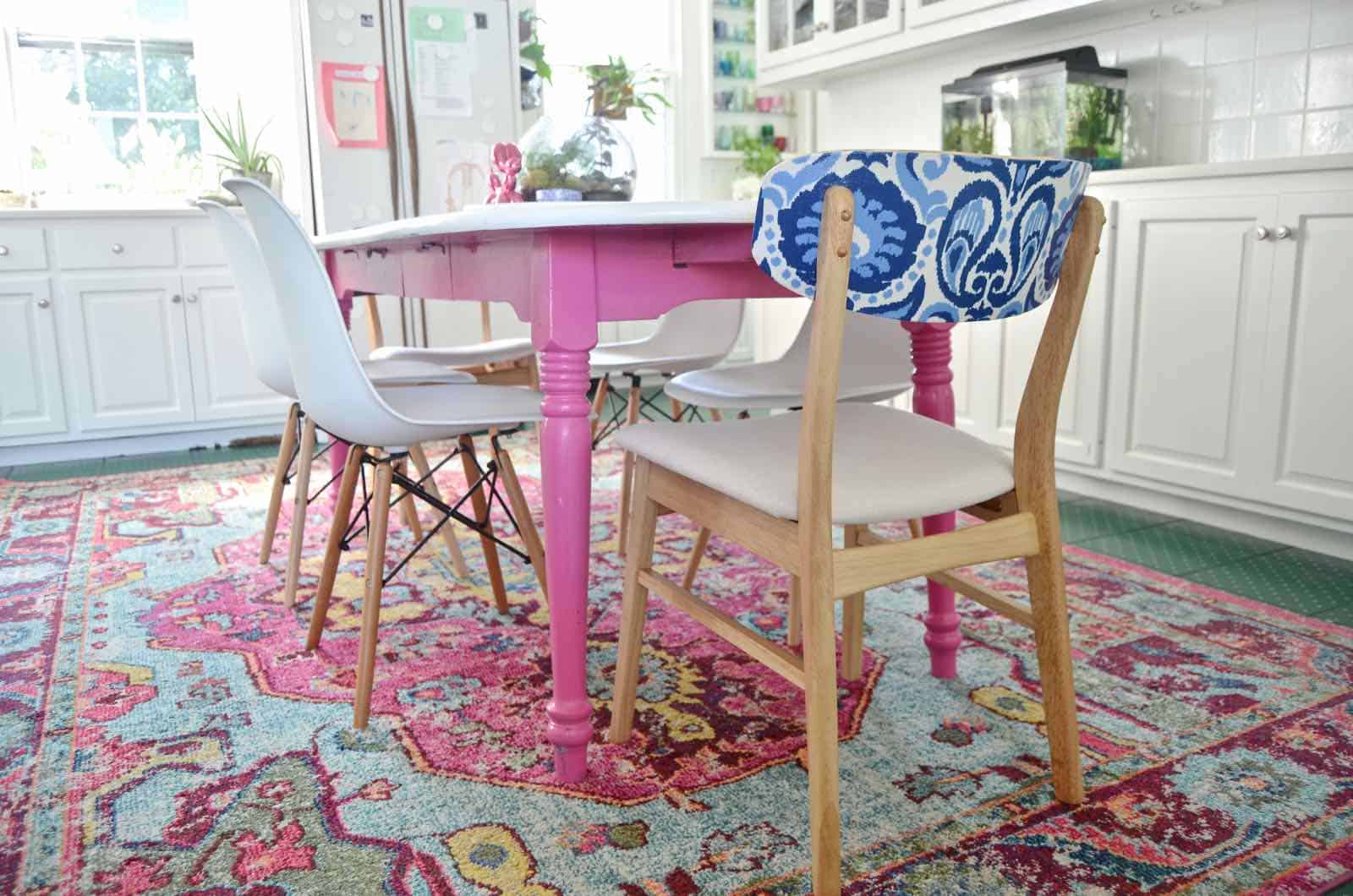 For a video tutorial of the project, see below!