How to Plant Easy Evergreen Planters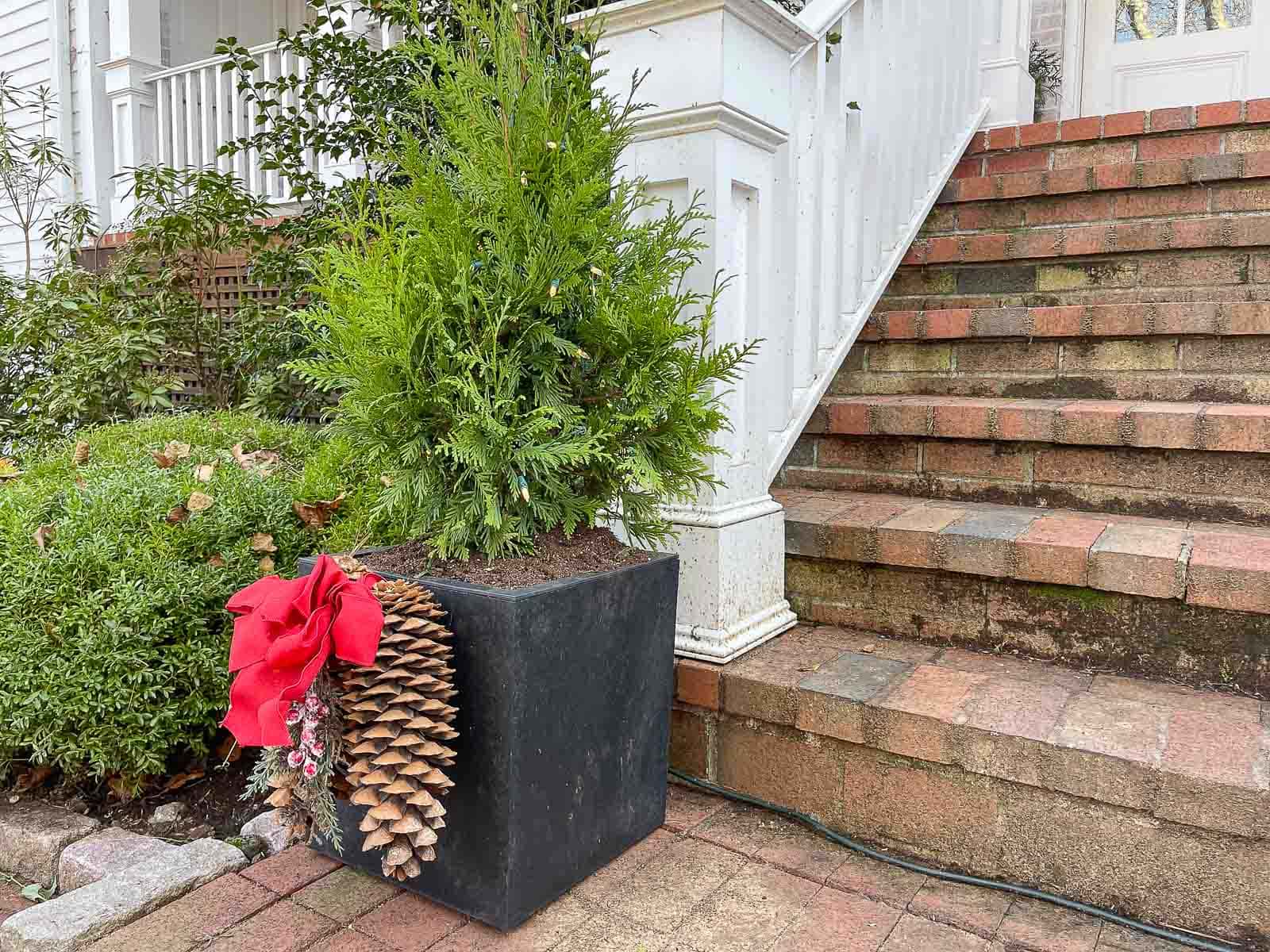 I partnered with Miracle-Gro to put together these fresh and colorful evergreen planters just in time for the holidays.
Fall in Connecticut usually means no more planting as temperatures drop and trees start dropping their leaves. It's a little dreary and a little gray and not colorful at all. Which is why I'm SO happy to have a quick and easy way to bring back the greenery!! I swung by The Home Depot and grabbed an array of sweet evergreens… they had a ton a to choose from so I tried to mix and match and fill out a variety of planters.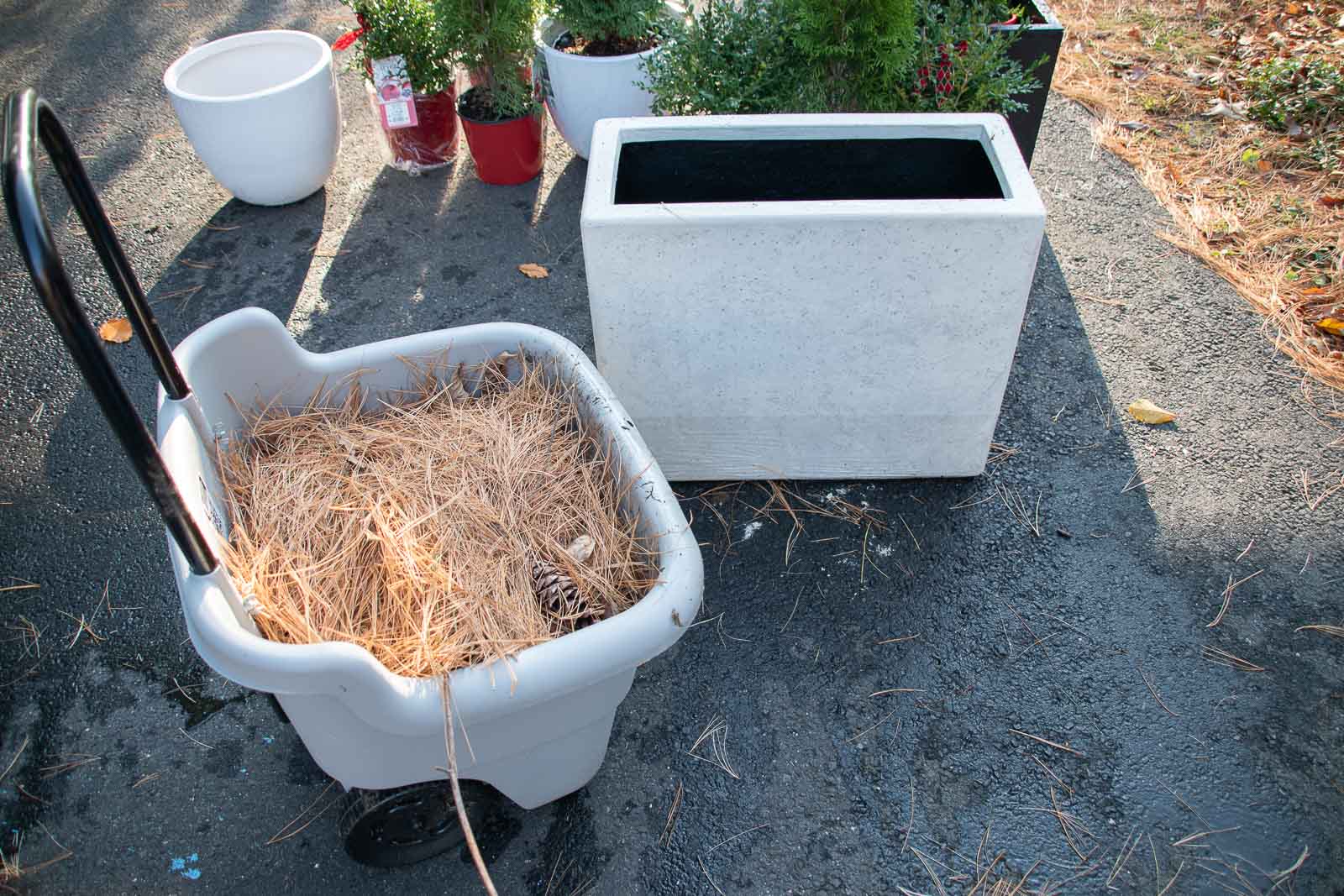 Miracle-Gro is always my go-to especially for outdoor planters that are going to get pounded by the elements. I'm using their moisture control potting soil to make sure all my new evergreens have adequate drainage. I grabbed new outdoor planters but had to drill a few holes in the larger ones before planting. I've used these smaller white ones before and they are my favorites, but the addition of the square black ones and the larger white ones are just the combo I needed with my new evergreens.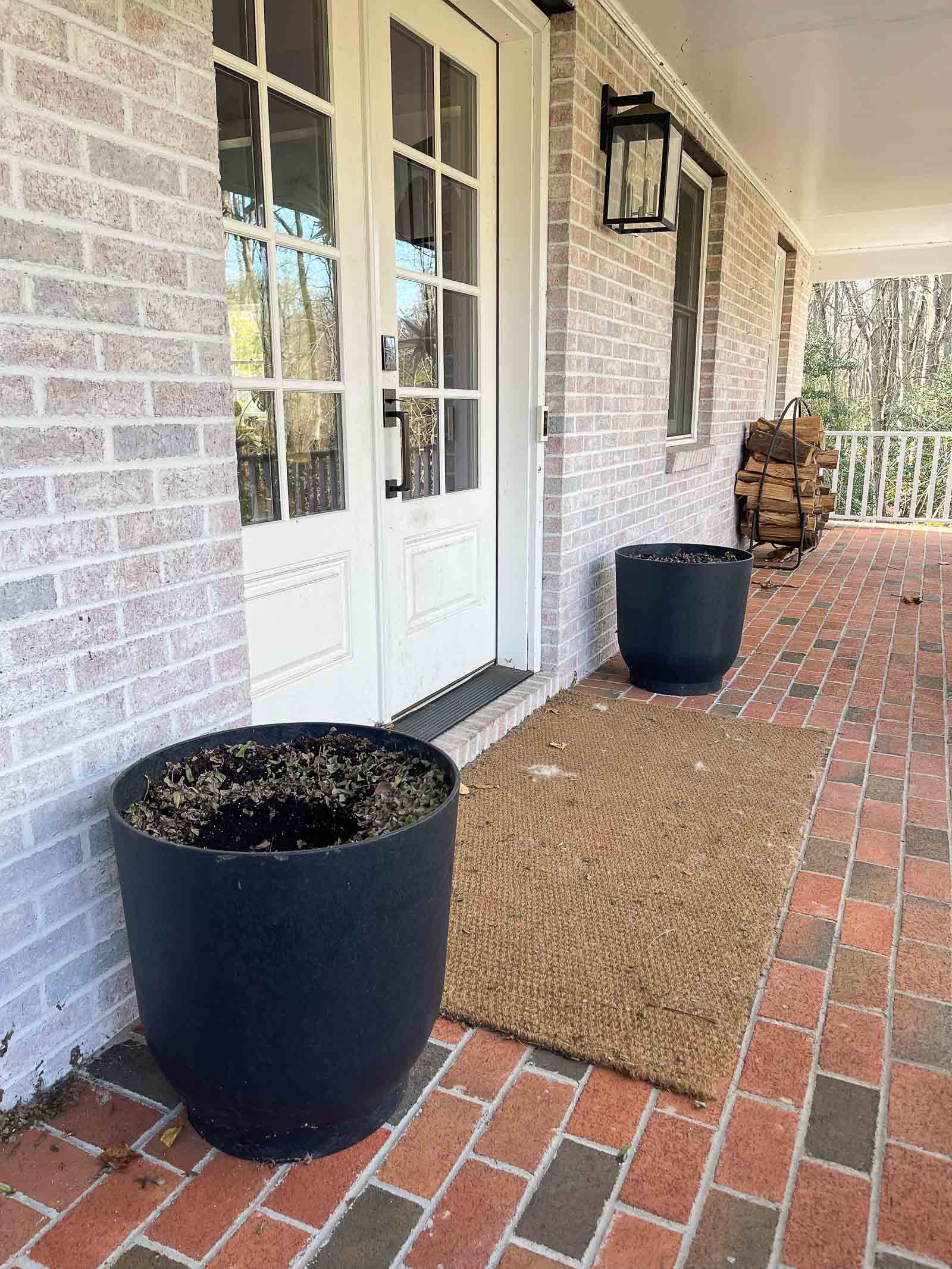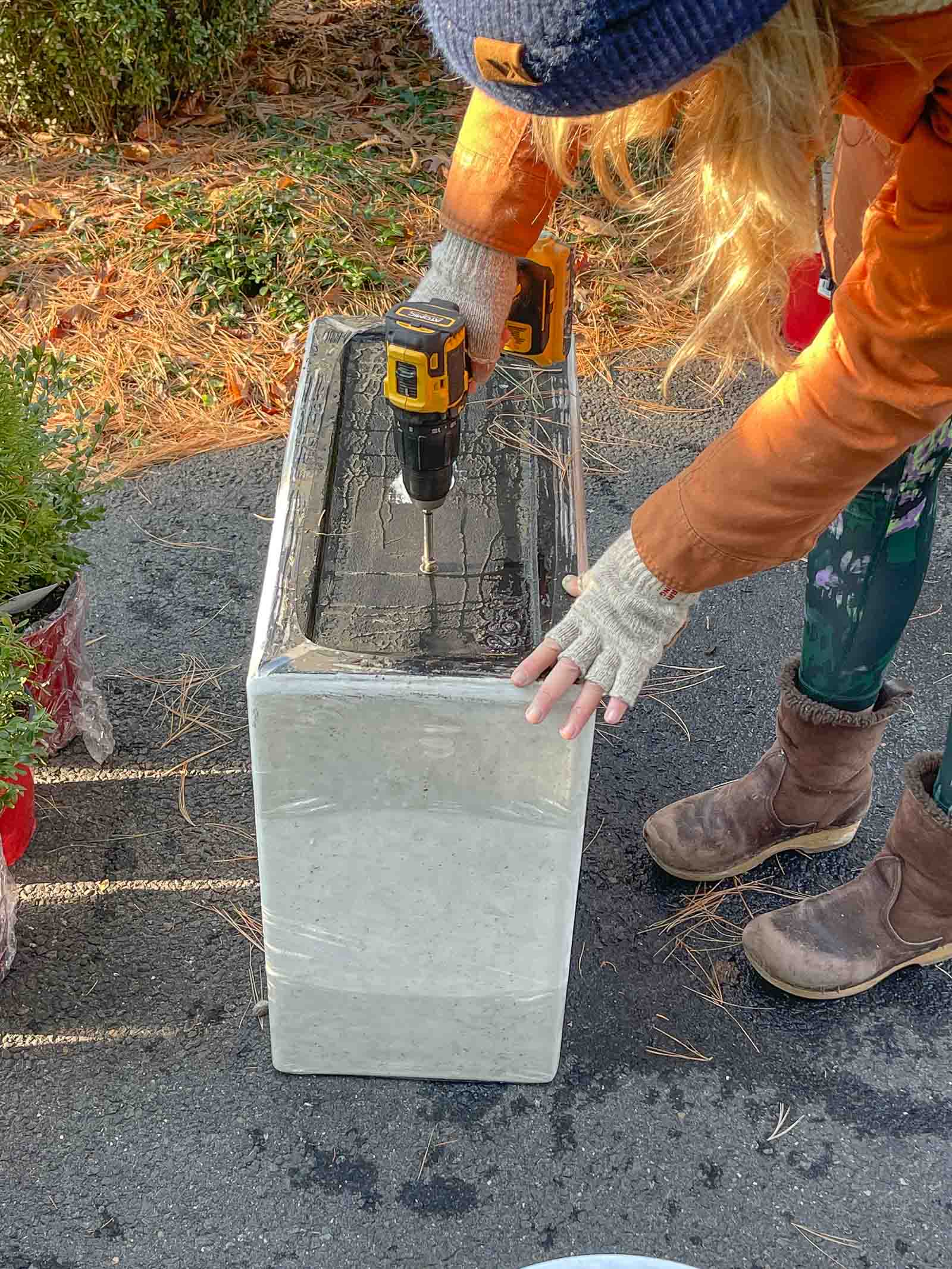 Whenever I'm planting a large pot, I try to fill the bottom with something to take up space so as not to use a ton of extra potting soil. For these I went ahead and packed the bottom with pin needles from underneath our pine trees, but I've also used plastic bottles or packing peanuts in the past. Obviously you want to break apart the root ball a bit before planting and then fill in around the plant with fresh new Miracle-Gro soil.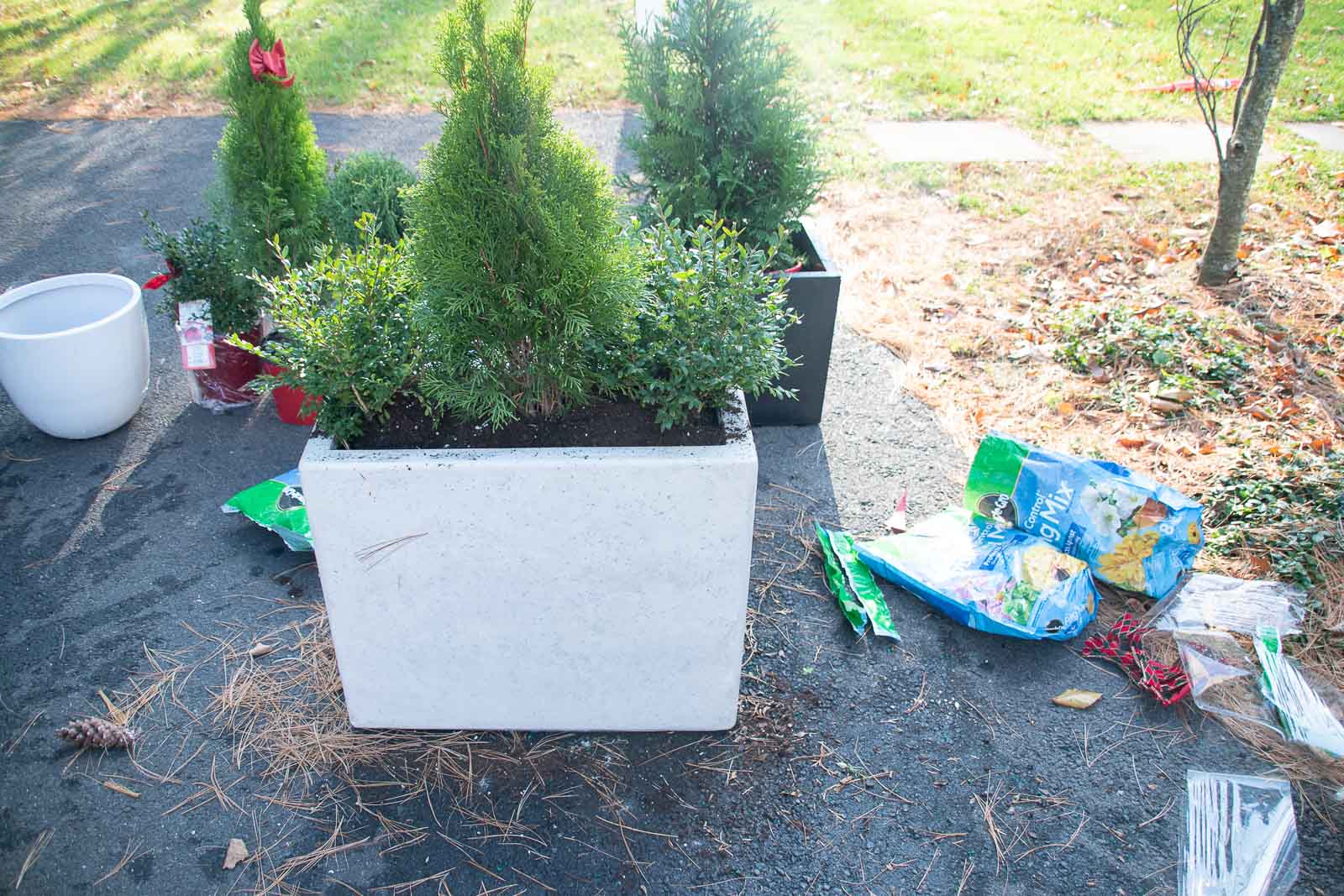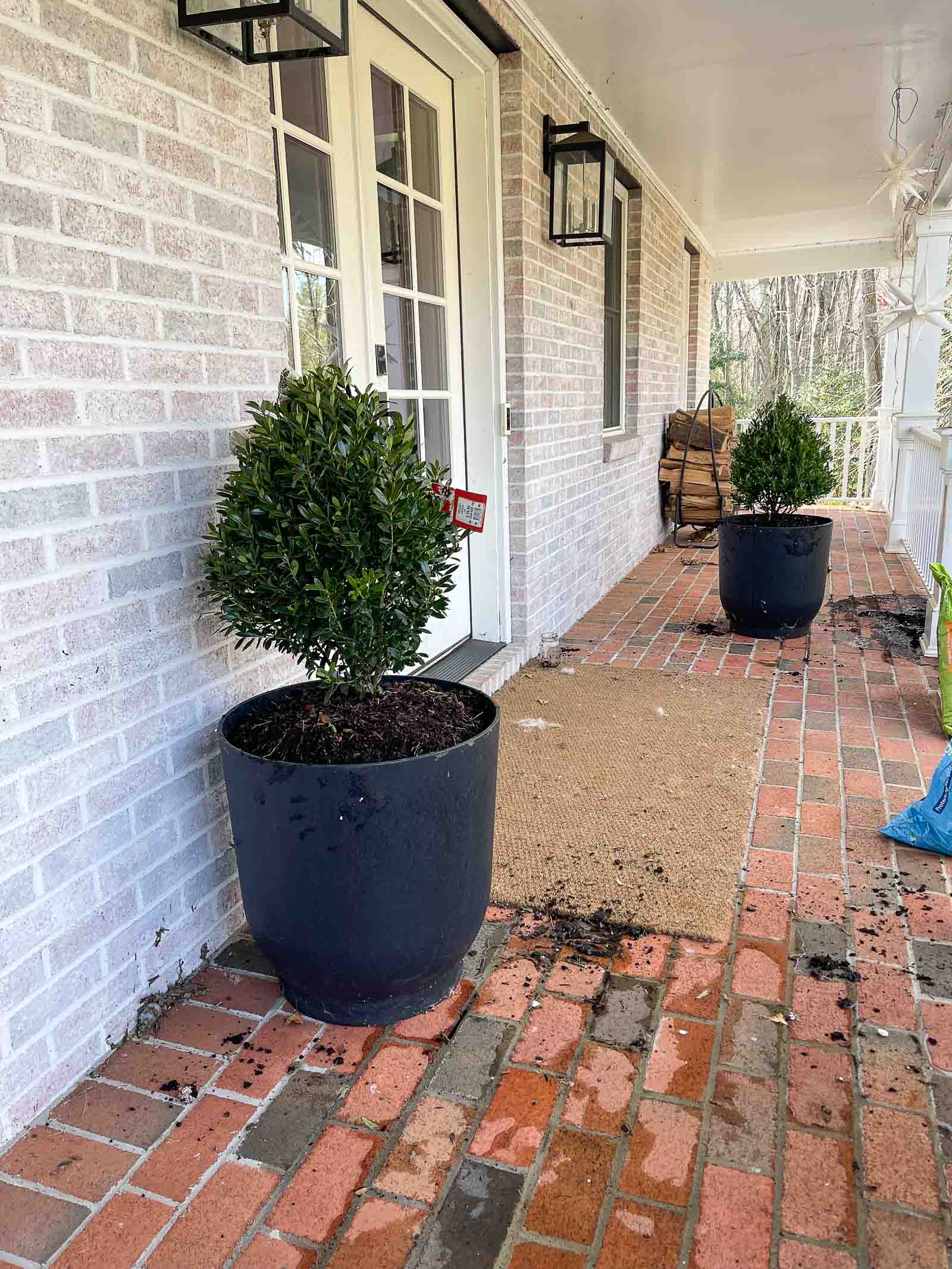 I like the simplicity of the plants alone, but I added some holiday flare to the planters on our front stoop…. those pinecones and outdoor solar string lights are both from The Home Depot and add just a hint of festivity to the already lovely arborvitae. For the evergreens on either side of our front door, I snipped some sprigs from our backyard trees and scattered some shatter proof ornaments around the base. (Don't worry… they're wired together so they won't blow away!)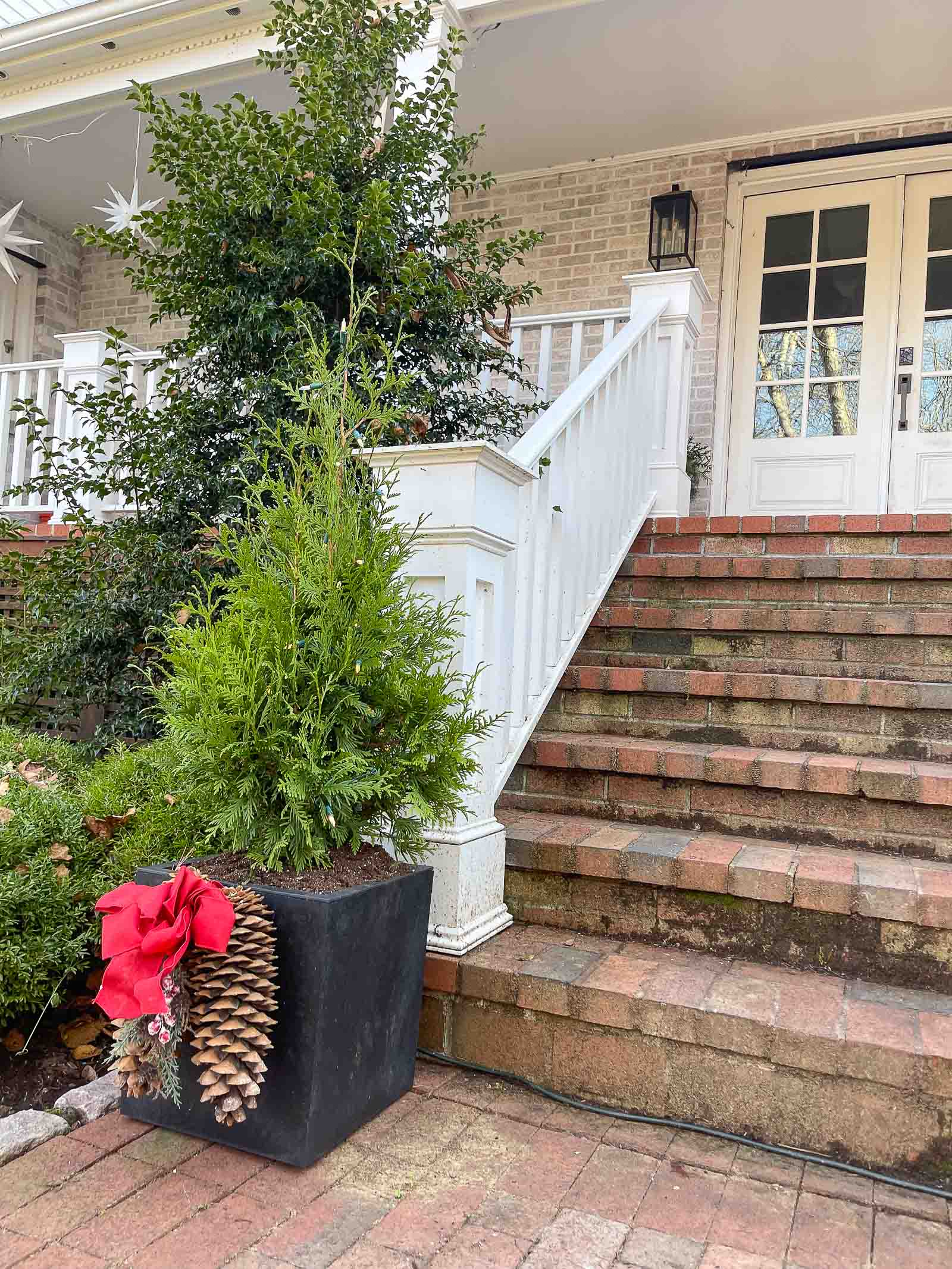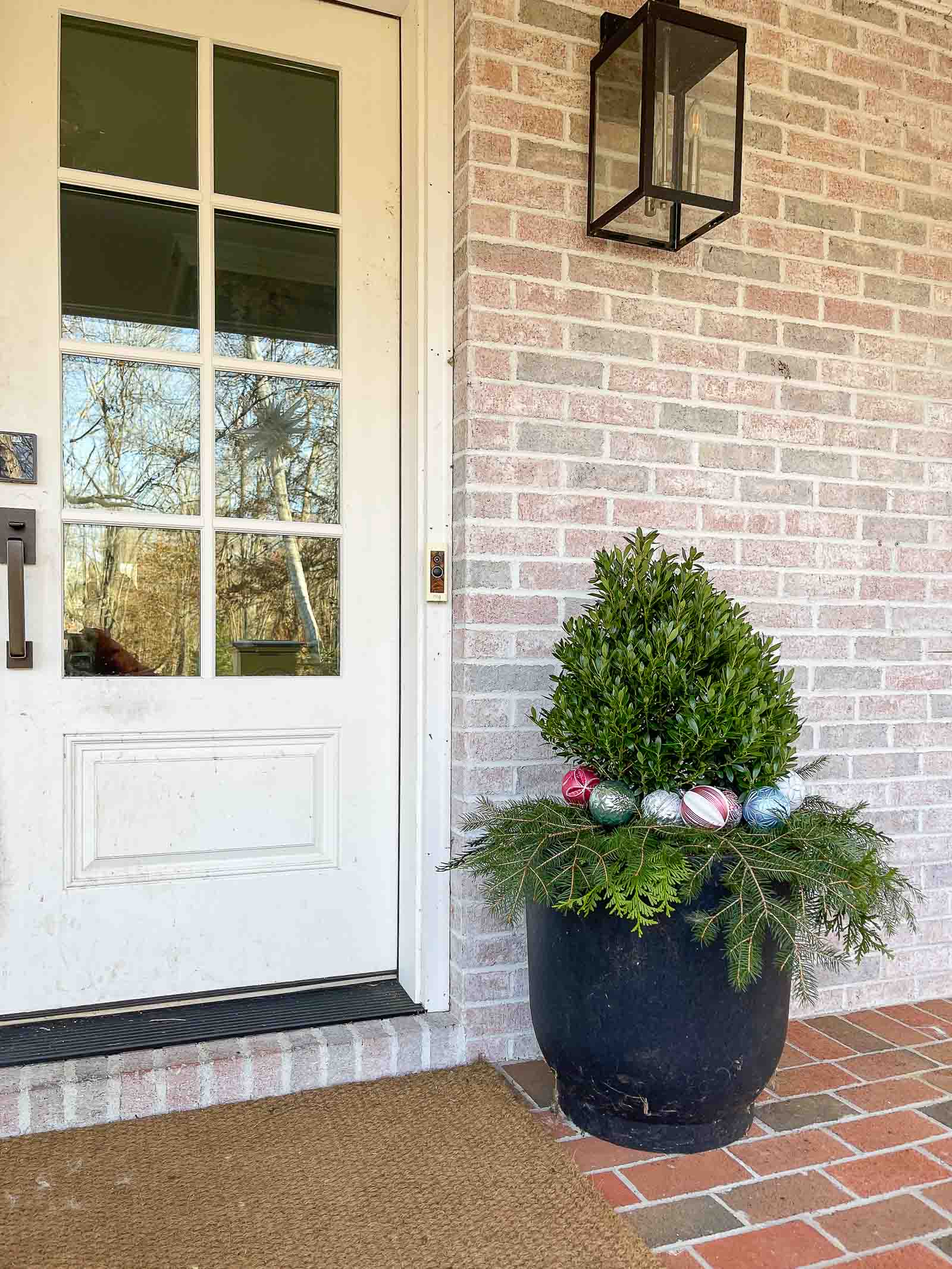 My favorite new planter in the back on either side of our sunroom door. In the spring I might move these evergreens into our garden and use these planters for my herbs and vegetables! So far, this porch seems to be the only place in our yard where the deer can't reach so it's a nice spot for basil and tomatoes. I love the symmetry of these planters both with the smaller boxwoods on either side, but also having two flanking our back door.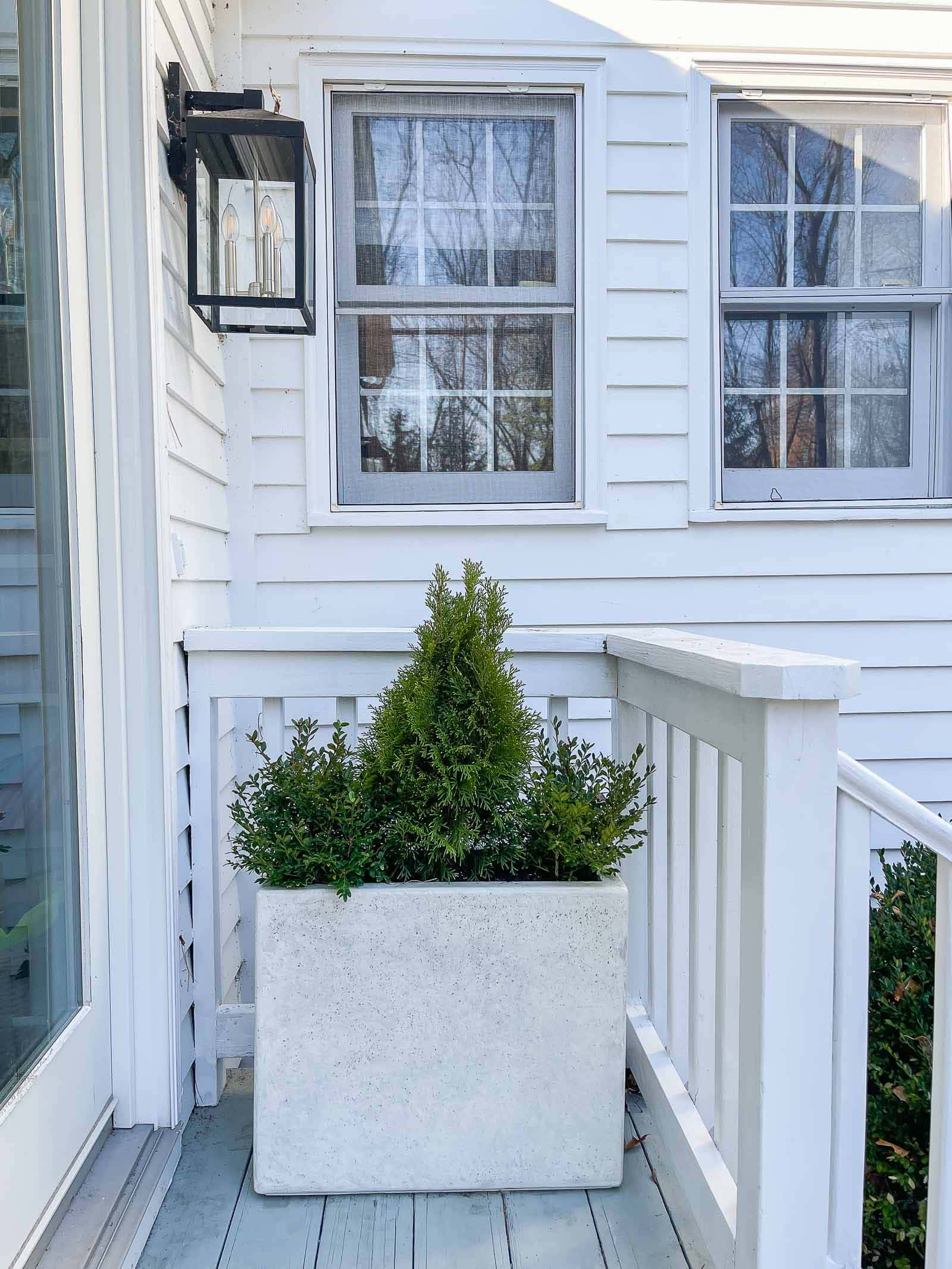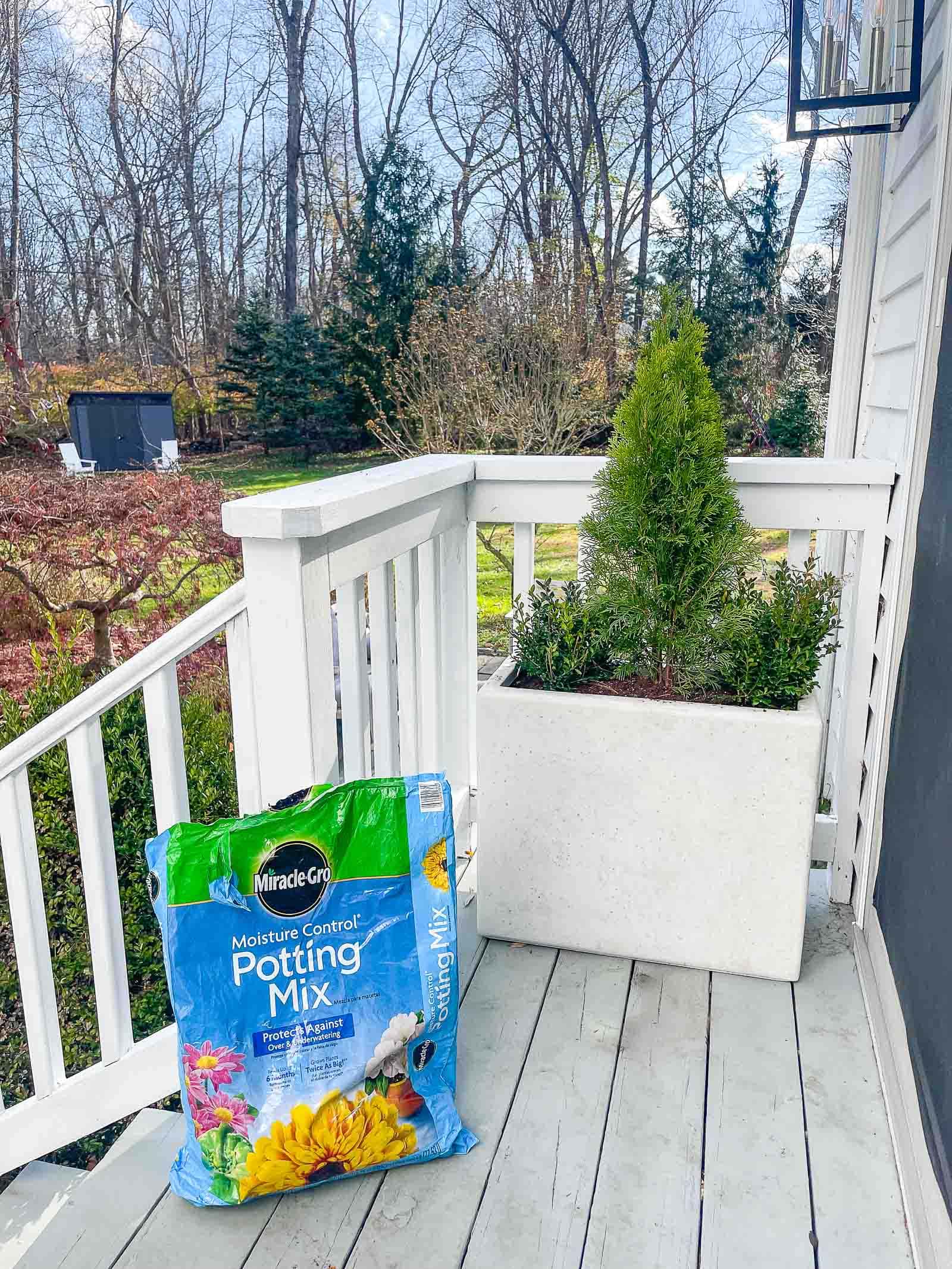 Last but not least, the smaller white planters live at the foot of the stairs with a simple ball evergreen. I made the rookie mistake of throwing away the tags without focusing on what type of plants all of these are so hopefully someone smart can leave a comment and let me know what I planted. Ha! Regardless…. I love love LOVE coming home to these planters when everything else is bare sticks and trunks. Having a few plants out front makes me super happy and I love having evergreen planters like this to carry me through the winter!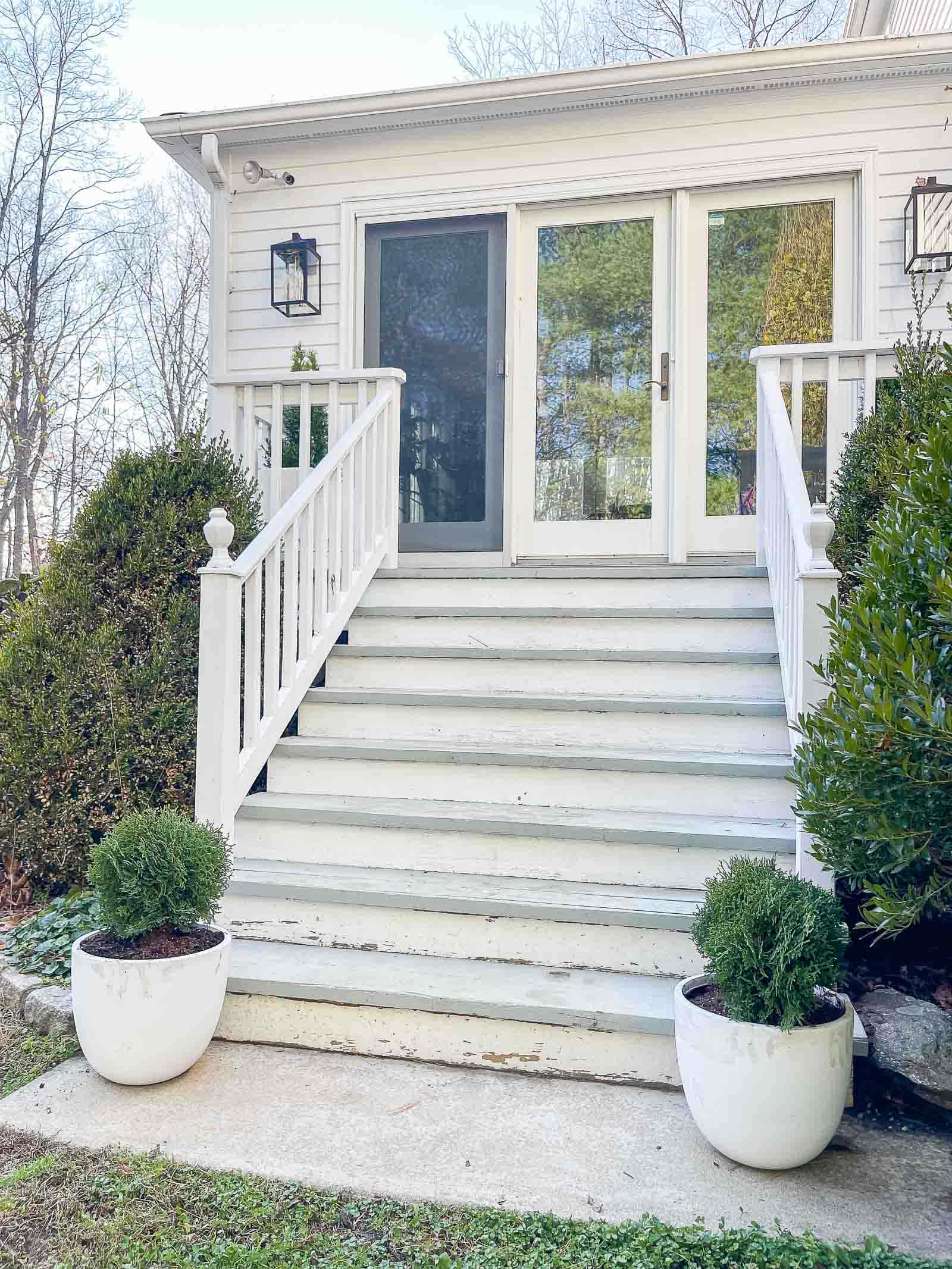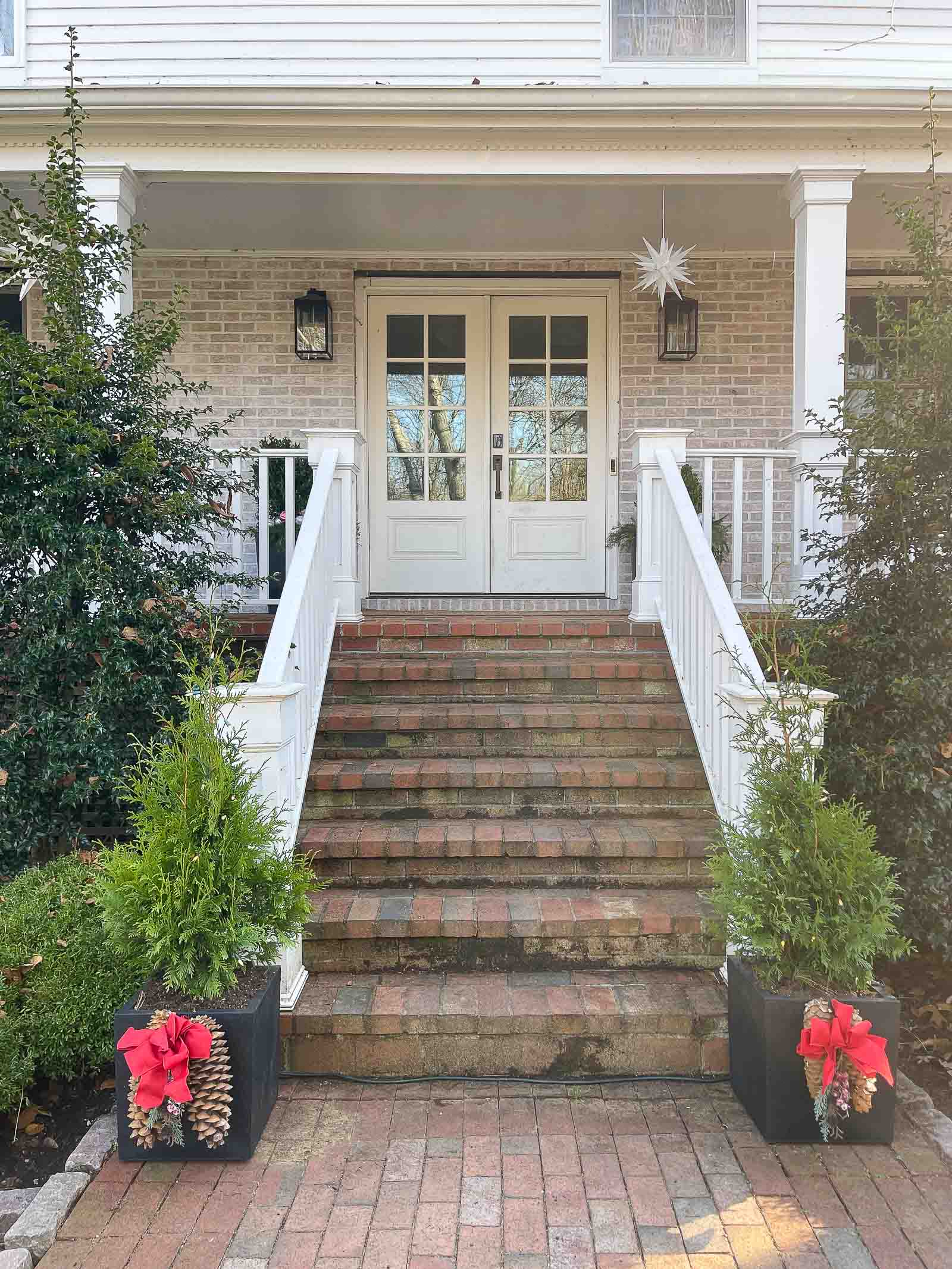 What are your favorite ways to bring greenery into your lives during the colder days of winter? Bulbs? Faux greenery? So many great options!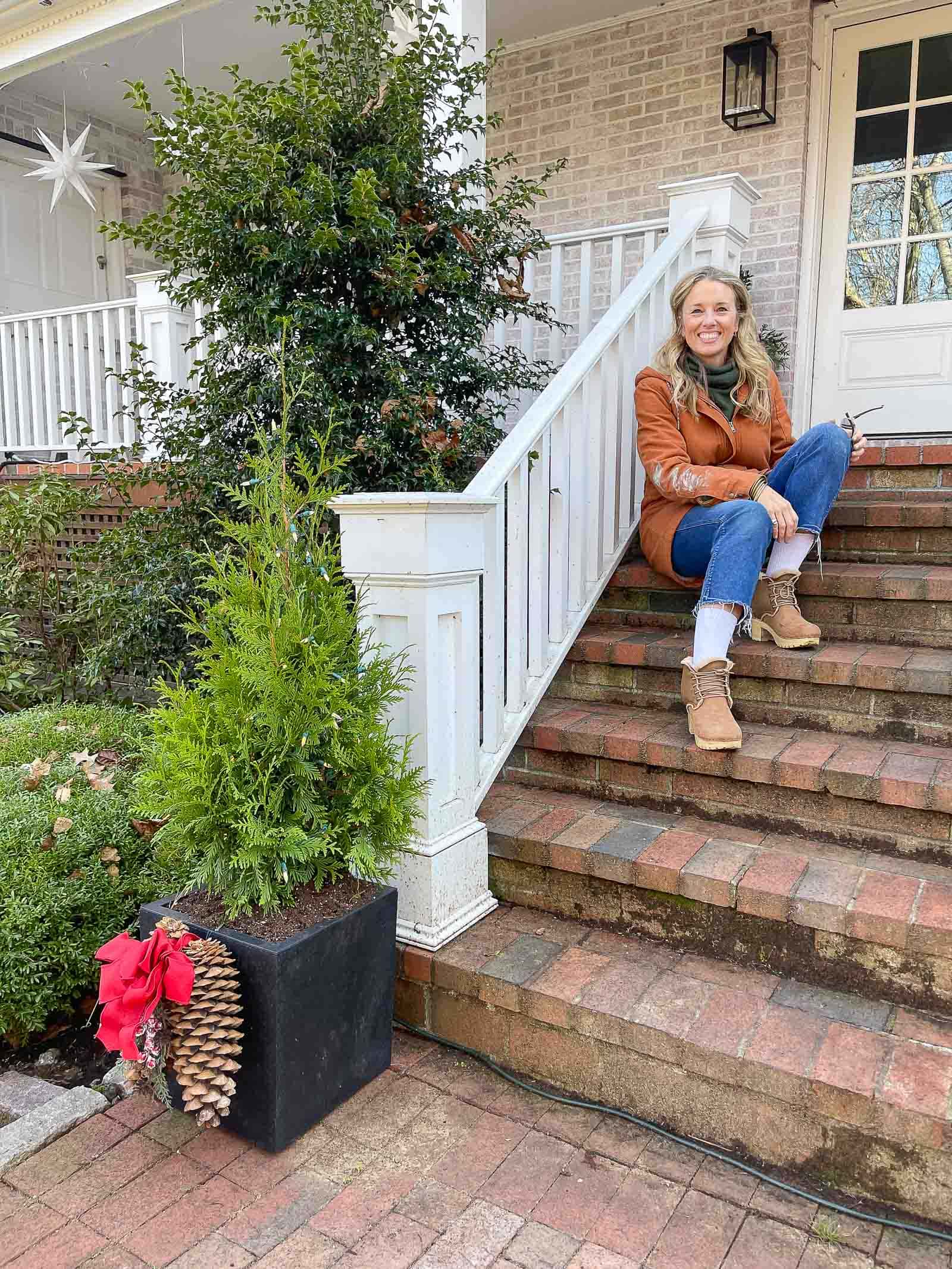 Links to Materials: