Wooden Tray with Blue Inlay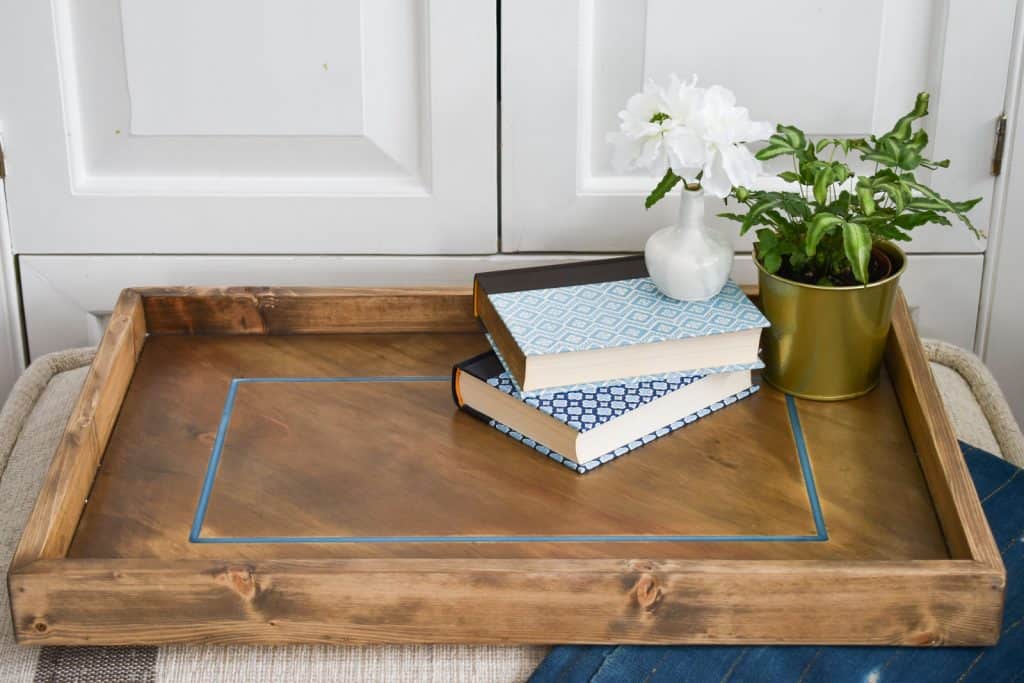 Ever since my trip to Atlanta for Workbench Con, I've had a whole new group of woodworking friends to gain inspiration from. One of the coolest category of projects I've seen is the "inlay" one. Essentially, you route or carve a pattern into a piece of wood and then fill it with epoxy/ resin. This was my first attempt… see how I did!
Step 1. Route Out Your Design
Route a design or pattern into your wood. I wasn't sure what the best way to go about doing this was. I have a Ridgid router (affiliate) that I love, but I learned real fast that I would never be able to free hand this. I did a test run on some scrap plywood, but ultimately used a larger sheet of the same plywood for my tray.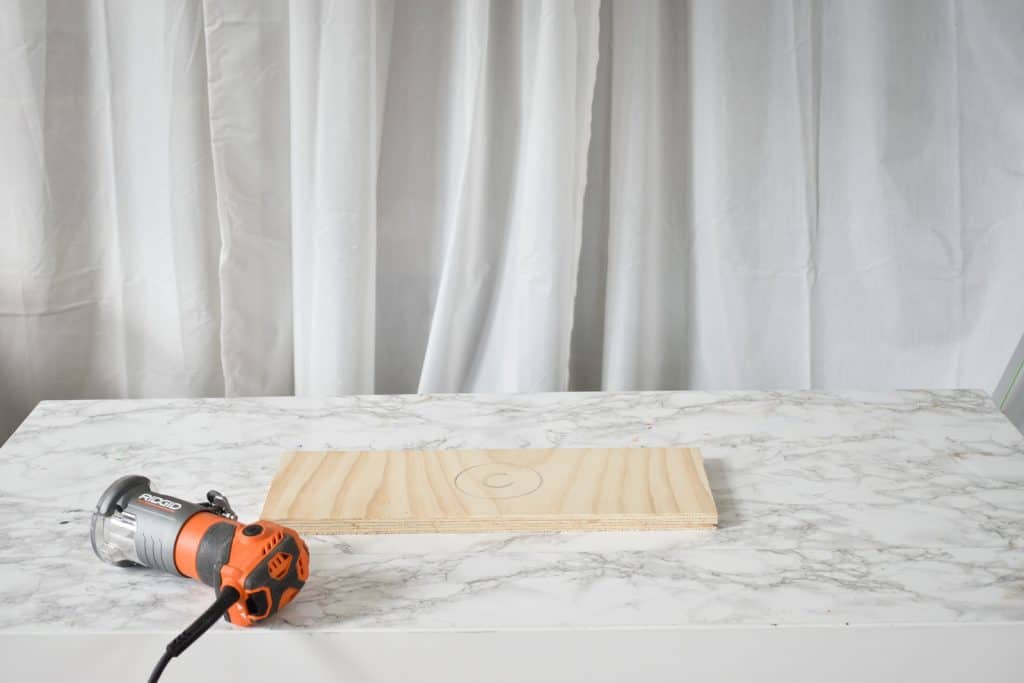 I clamped some 1x2s around the edge of my plywood base and used these as my guide. For the most part, this worked great. There were one or two places where I wiggled the router a bit, but I was able to clean it up with sandpaper and I can hardly tell on the finished product.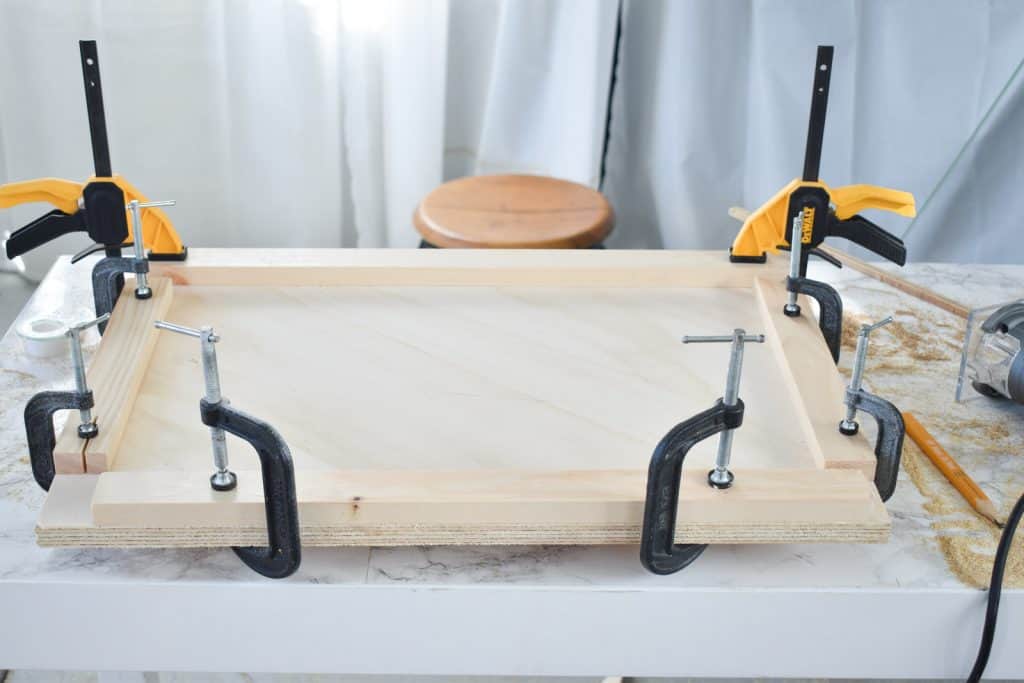 Step 2. Sand
A folded piece of sandpaper worked great to clean up the edges of my routed groove.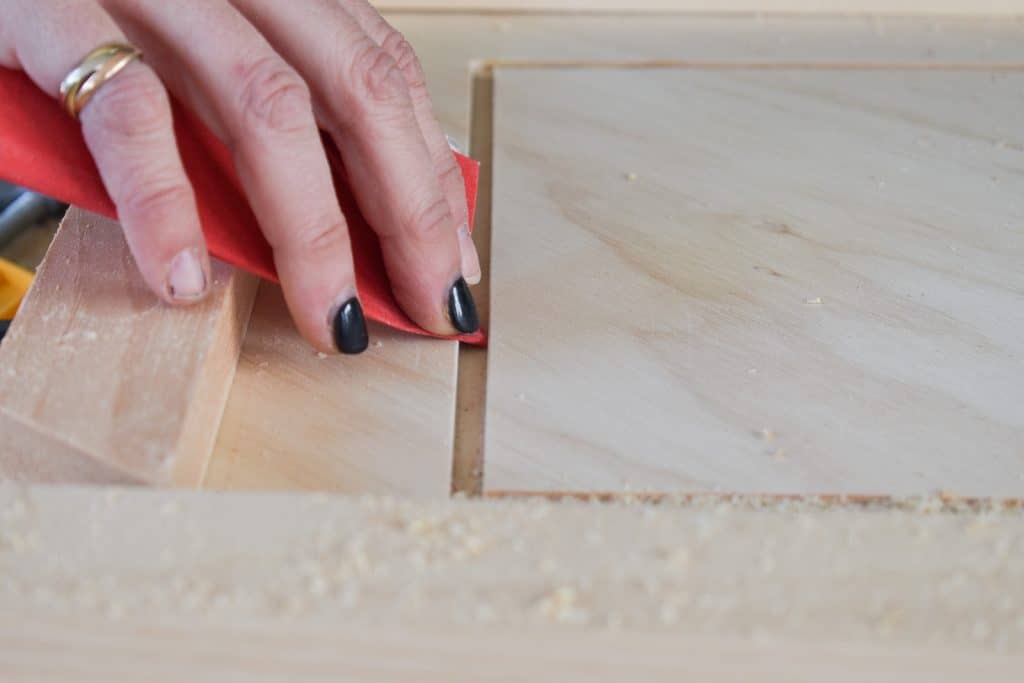 Step 3. Spray/ Lacquer
Using spray lacquer or clear spray paint, coat the routed groove to prevent the epoxy from bleeding into the plywood. I was working with pretty low grade pine so it was soaking up the epoxy… I'm not sure if this step is necessary if you're working with a harder wood.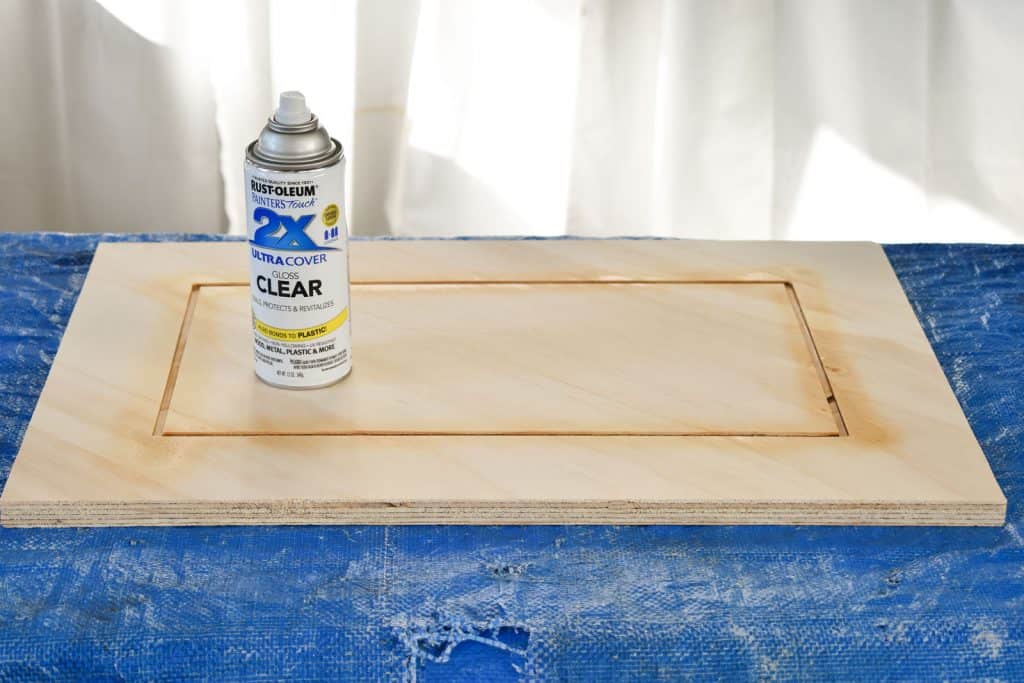 Step 4. Mix the Epoxy
I grabbed this small container of epoxy from Amazon and then this blue powder to add color. When mixing epoxy/ resin it is CRITICAL that you use equal amounts resin and hardener and that you're working with a DRY container. I read that even a drop of water can screw up the ratio. Also? Be prepared to stir your mixture for up to 5 minutes.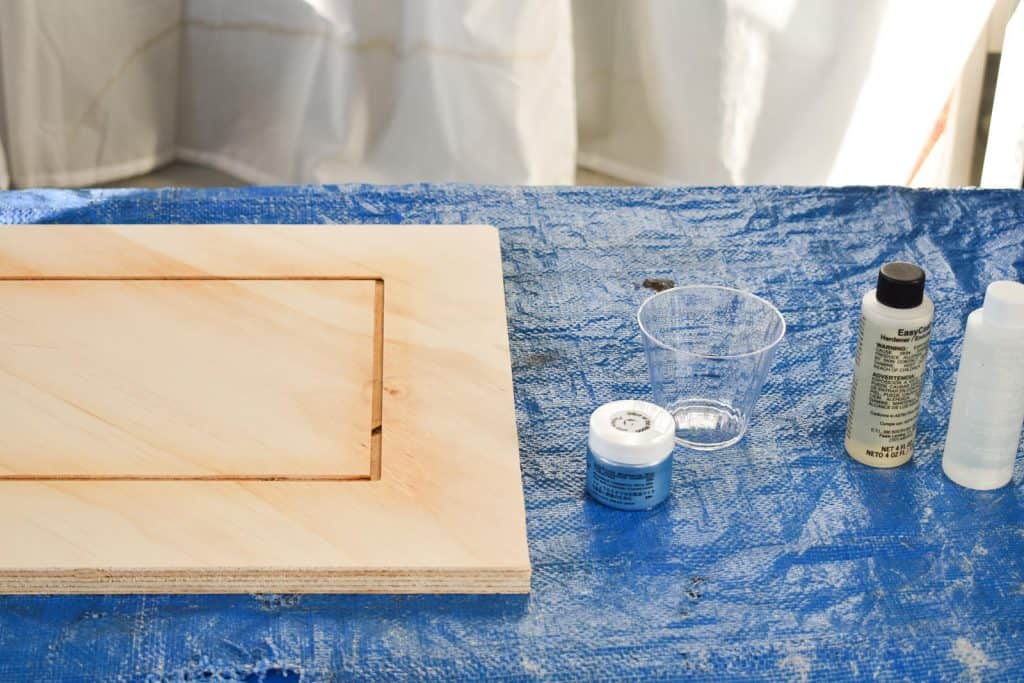 Step 5. Pour resin
Because my groove was so narrow, I used a plastic drug store syringe to control my resin pour. The syringe worked perfectly. I wanted the resin to be even with the wood, so I made sure that it was slightly above the top of the wood when I syringed it in. There were a couple of places where the resin overflowed a bit, but never fear… that was easy to clean up.
Step 6. Leave Resin to Cure
I made the mistake of leaving my test resin out in my shed to cure, but the temperature was too cool so it stayed tacky. For the tray, I brought it inside and left it for a couple of days near a heater. Worked like a charm.
Step 7. Sand
Remember that resin that had overflowed a bit? It came off with a small chisel really easily. Then I went over the tray with my sander until the resin was level with the wood and the entire surface felt smooth.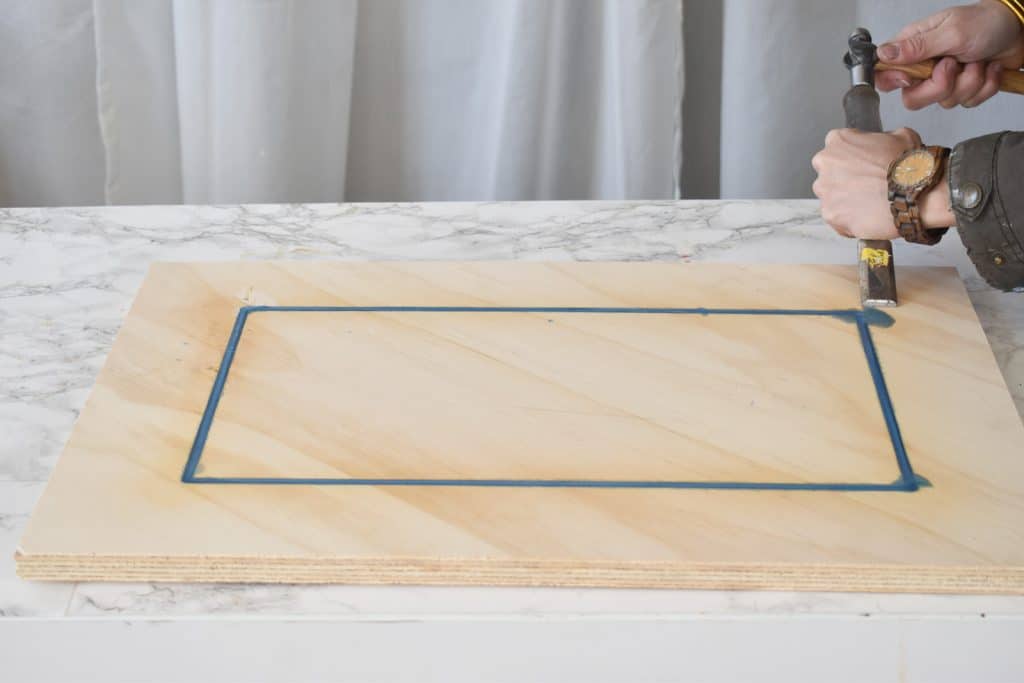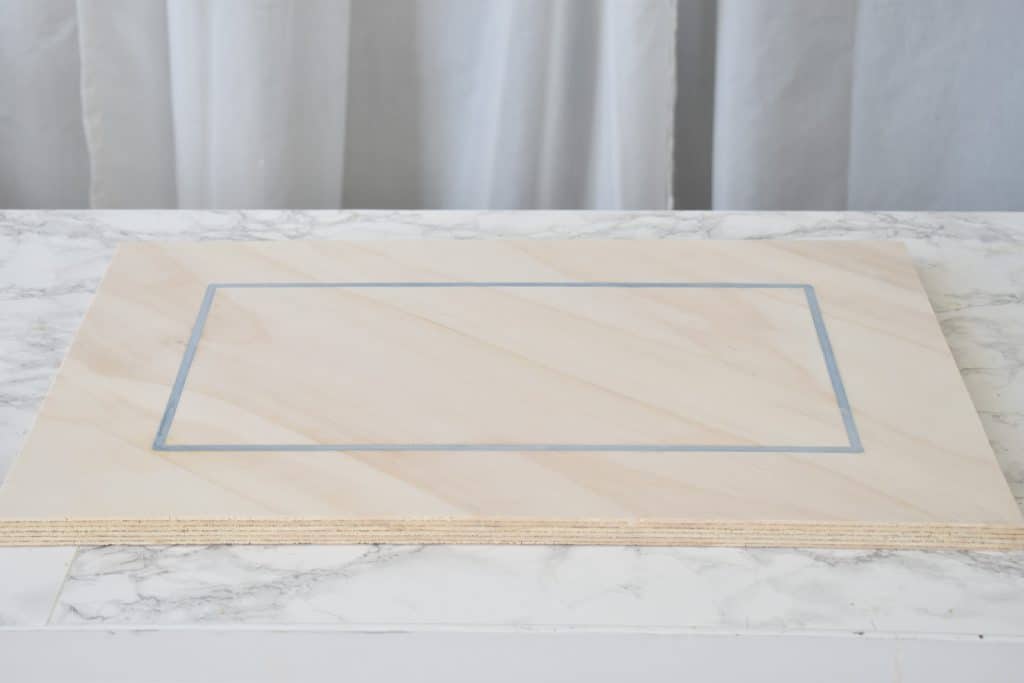 Step 8. Stain/ Seal
This tray is going in our family room so I wanted the finish to match the finish of the of the coffee table and side tables. I will NOT go into details of all the rigamarole that went into figuring out the finish but it wasn't pretty… ultimately I mixed a handful of stains. I'd say the color is fine, but I can definitely get a million percent better at my finishing technique. I finished it with a coat of semi-gloss polycrylic to bring out the inlay a bit and it's perfect!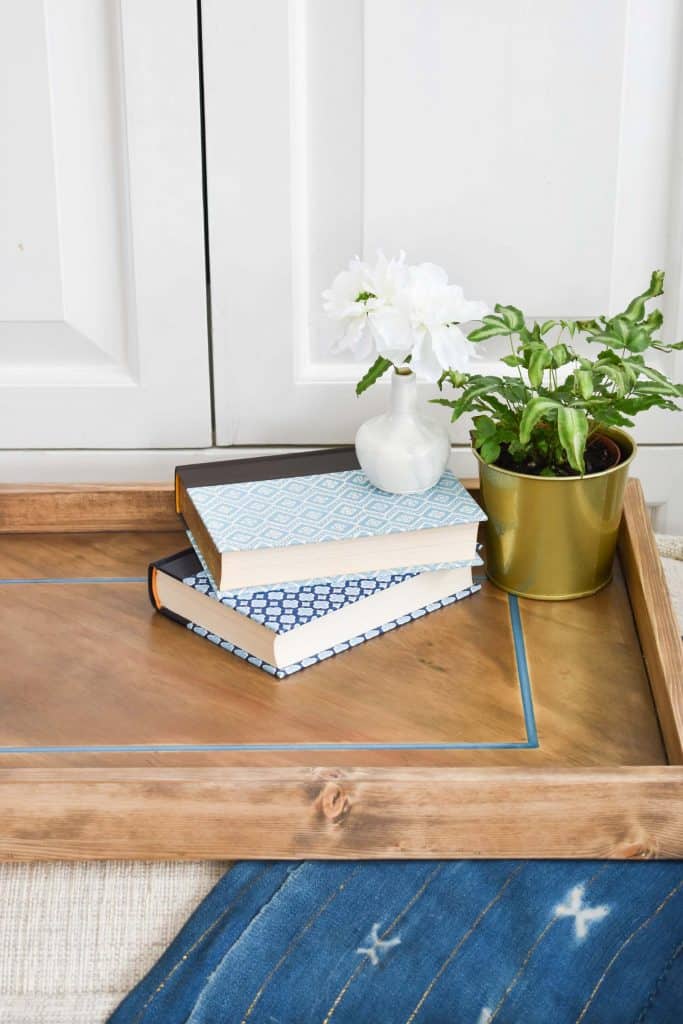 I wanted something big enough for that ottoman so that the kids could put drinks and books on the tray. This is sturdy and will stand up to… children.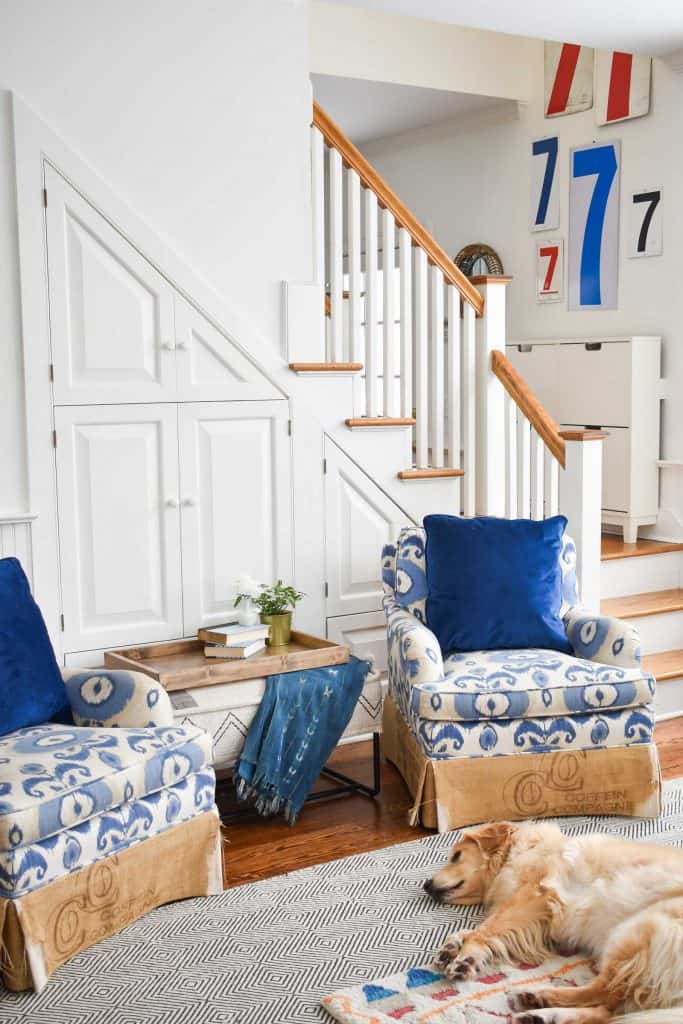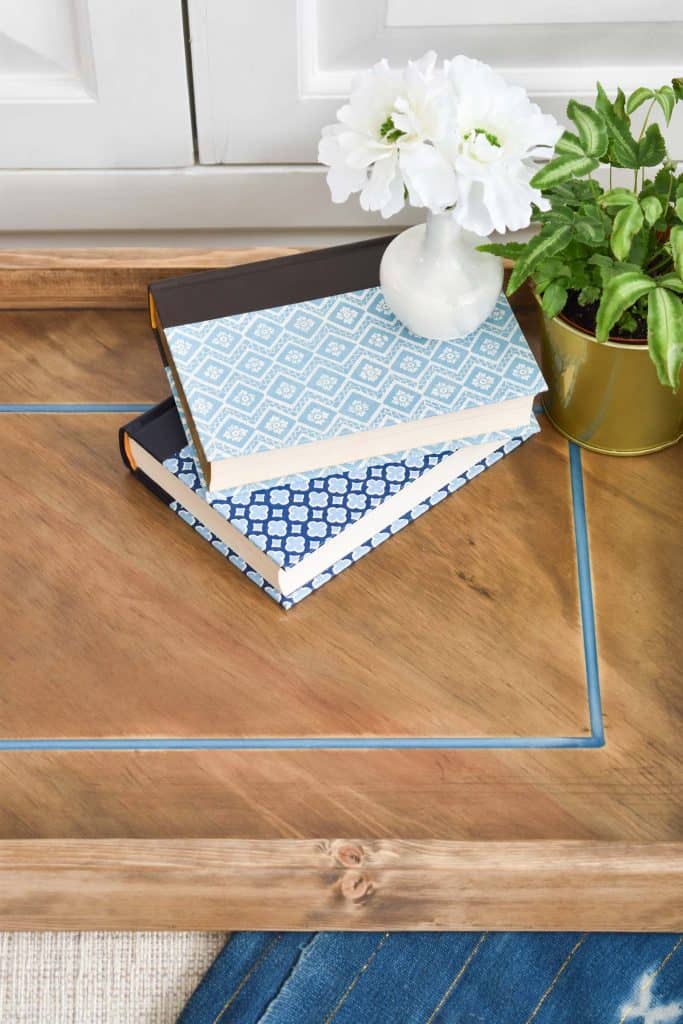 Overall, I'd declare my first foray into inlay a success!! It doesn't look awful. I *think* I basically did things right. I'm eager to learn a bit more about my router and how to make better jigs to hopefully allow for more intricate and exciting patterns!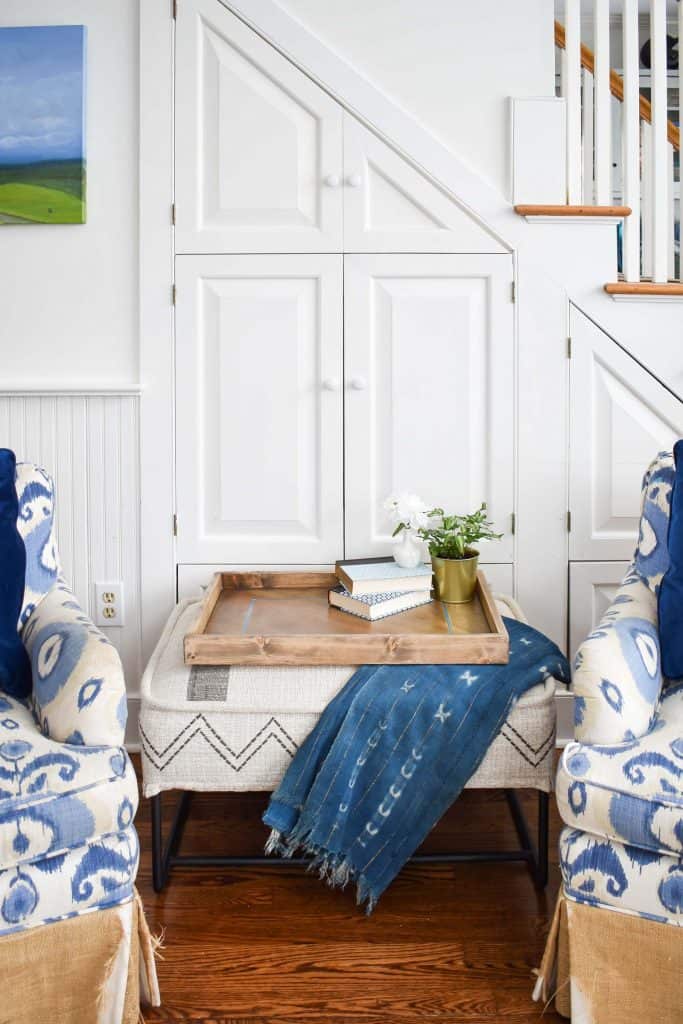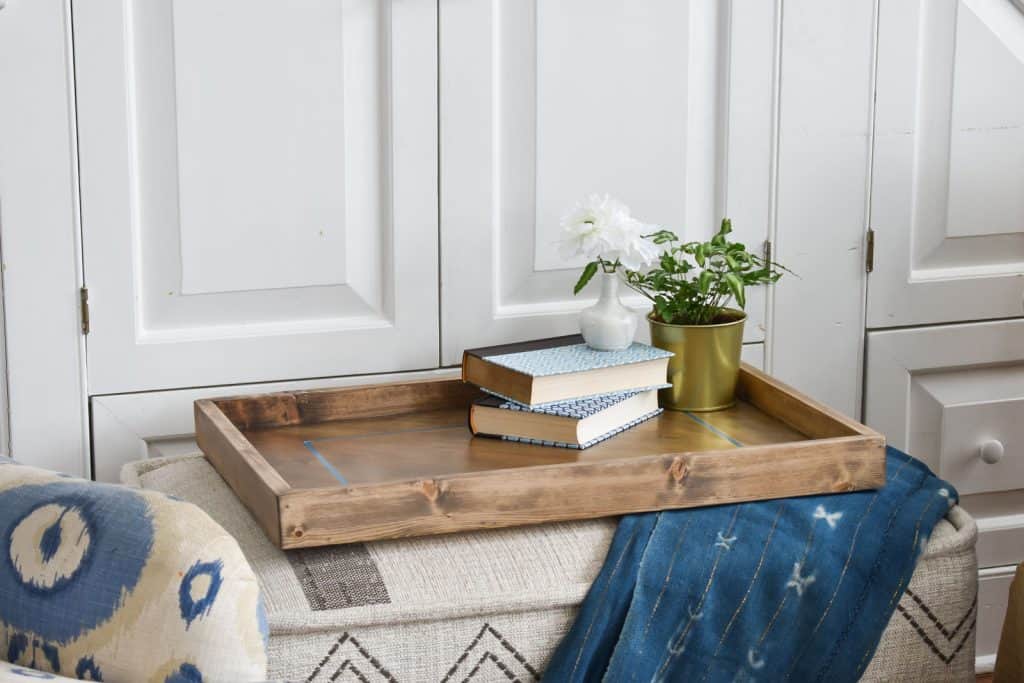 Video alert!!! See it all come together here… (And while you're at it… SUBSCRIBE to my YouTube channel!!)
If YOU'VE done inlay… leave me a comment and let me know what you think!