DIY THRIFTED BOHO MIRROR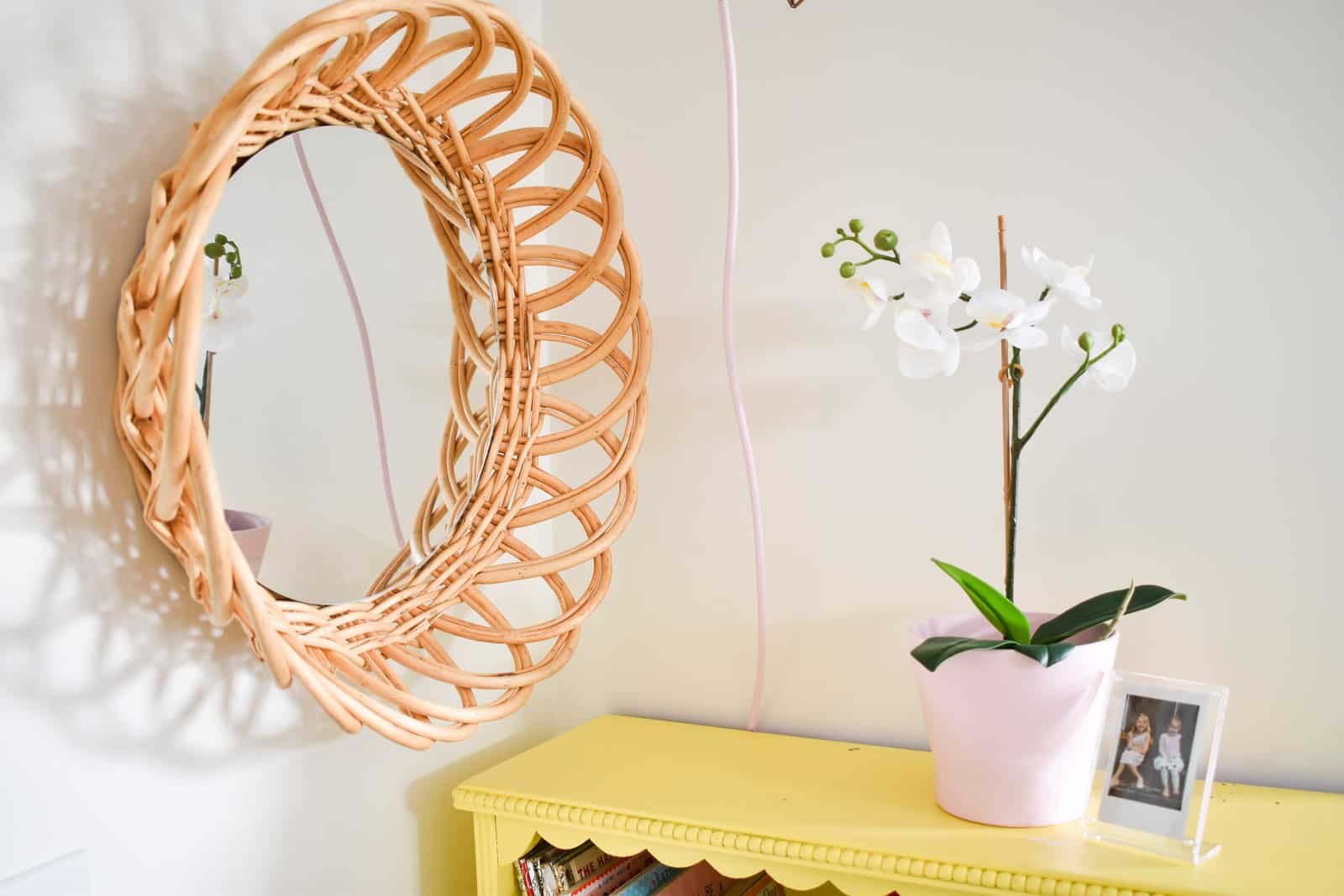 One of the retro trends that I LOVE is the use of rattan in decor. Whether it's a hanging chair, a side table or a Boho mirror… there's evidence of these pieces everywhere! Ironically, these pieces are NOT cheap. Unless… you're lucky enough to find a $3 basket at the thrift store that remind you exactly of one of these mirrors you've been coveting for so long! I loved this basket because it was round and shallow.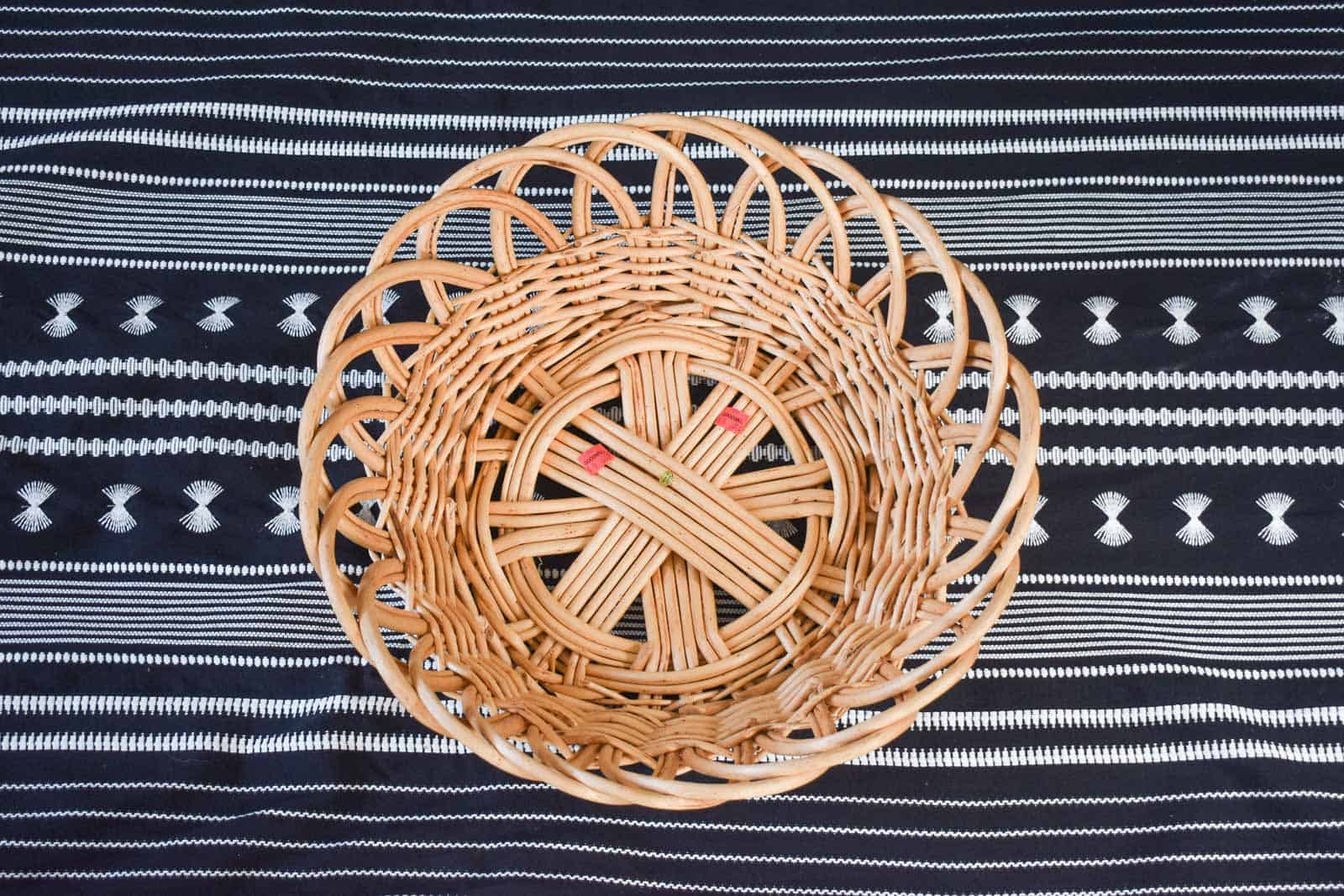 Michael's sells these mirrors for $5. It comes in lots of sizes, but I was able to make the 12″ one work which looks perfect! I needed to float the mirror about an inch above the bottom of the basket in order for the 12-inch diameter to fit. I used liquid nails to adhere two pieces of scrap wood to the basket and then the mirror onto the wood.
I used the oh-so-fancy technique of stacking books ontop of the mirror until the glue had dried. The mirror is super light so it doesn't require that much adhesion to stay in place.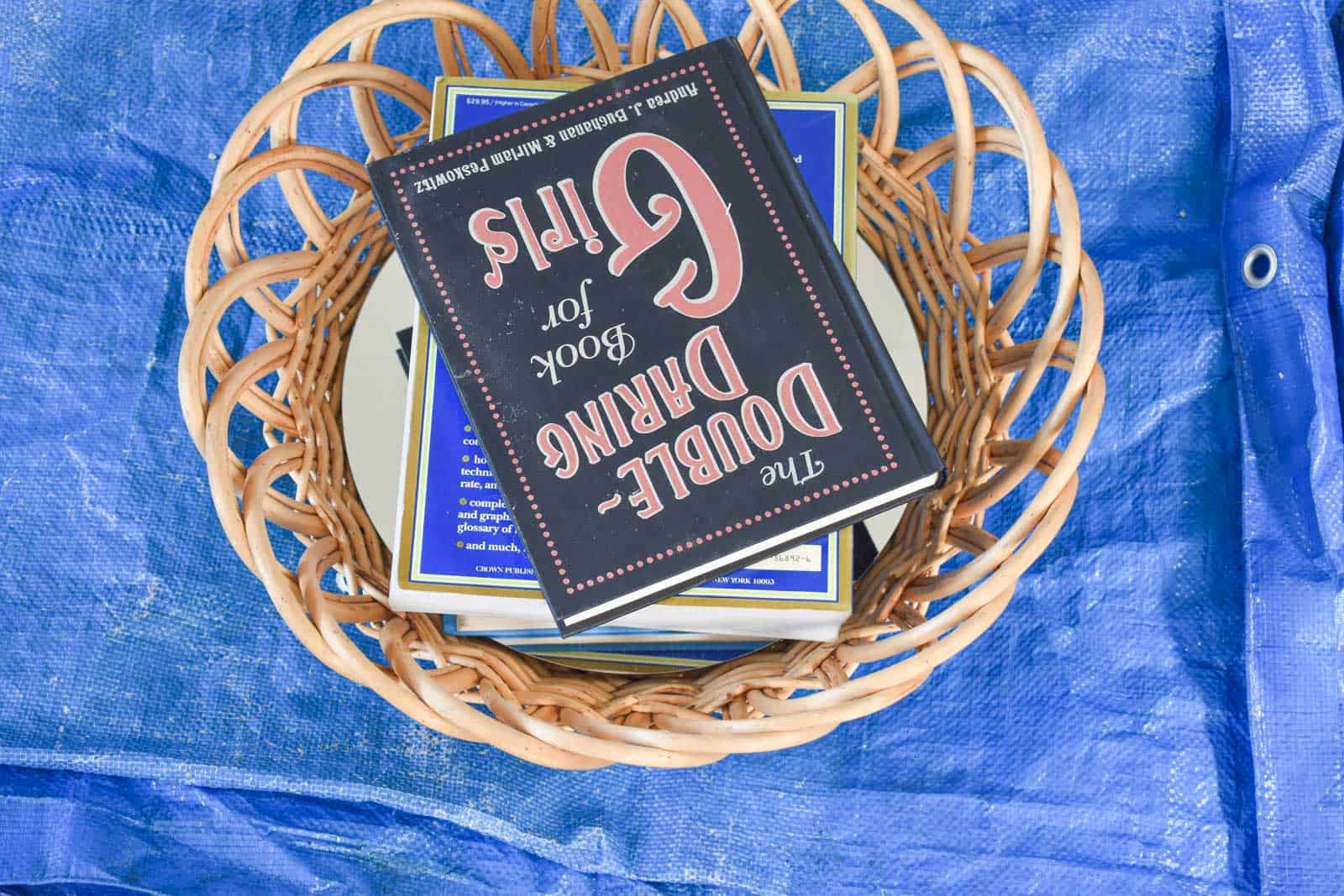 To hang the mirror, I simply wrapped some wire around the back of the basket.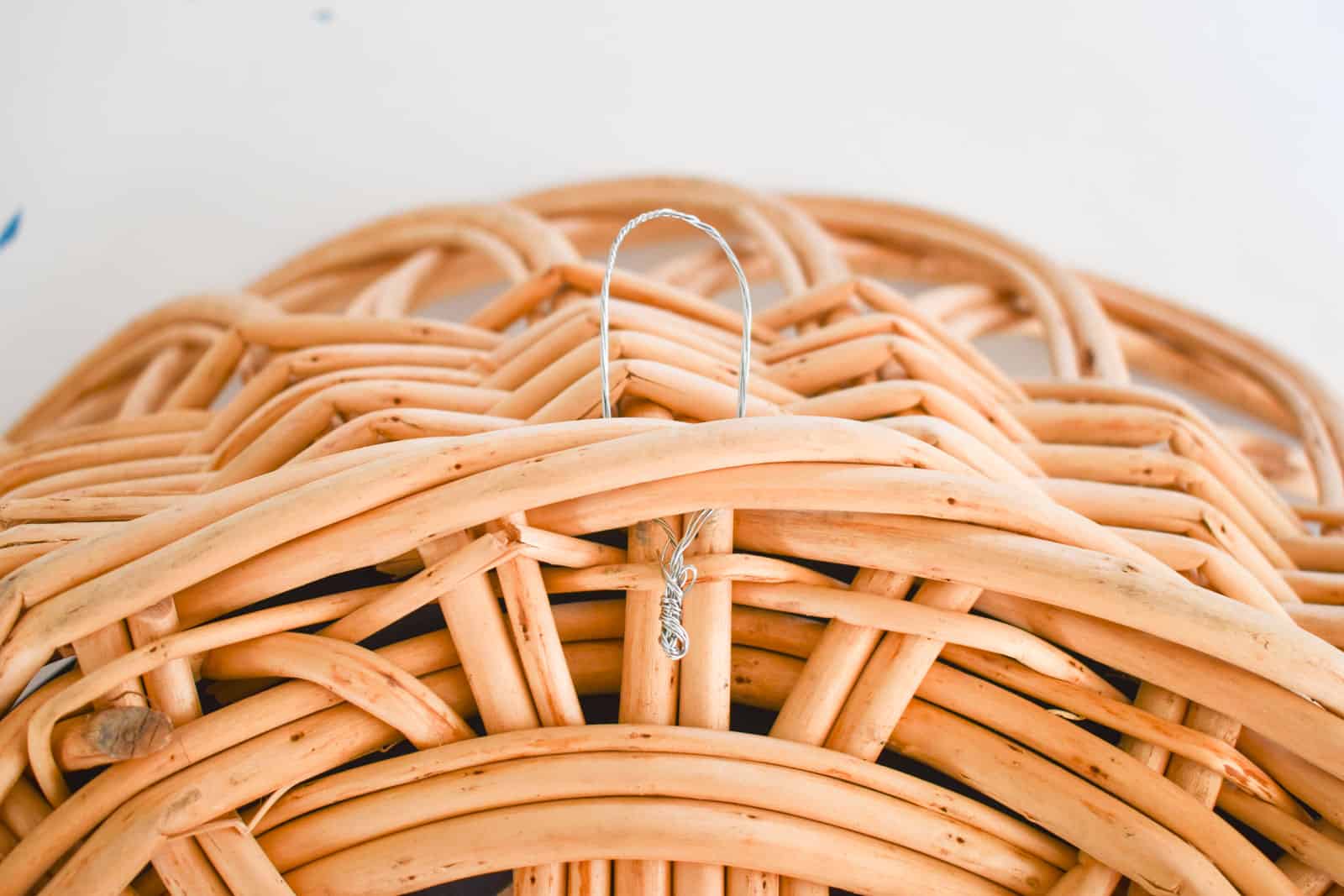 This is the perfect size for the new Dueling DIY guest room… if someone ever stays in there, this little corner could be a nice place for them to stash a hair brush and lipstick. Or, in my case, to double check that I don't have anything in my teeth.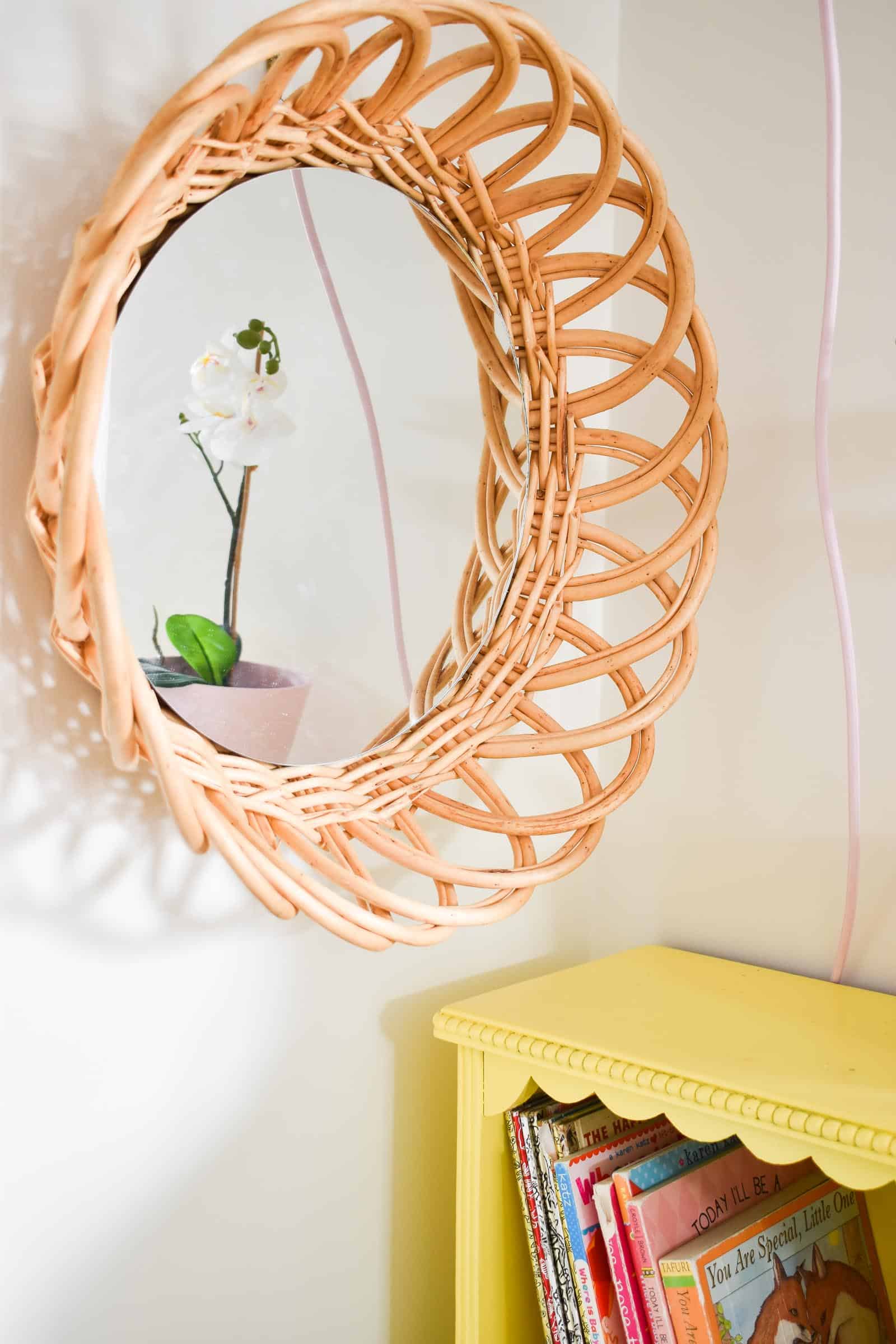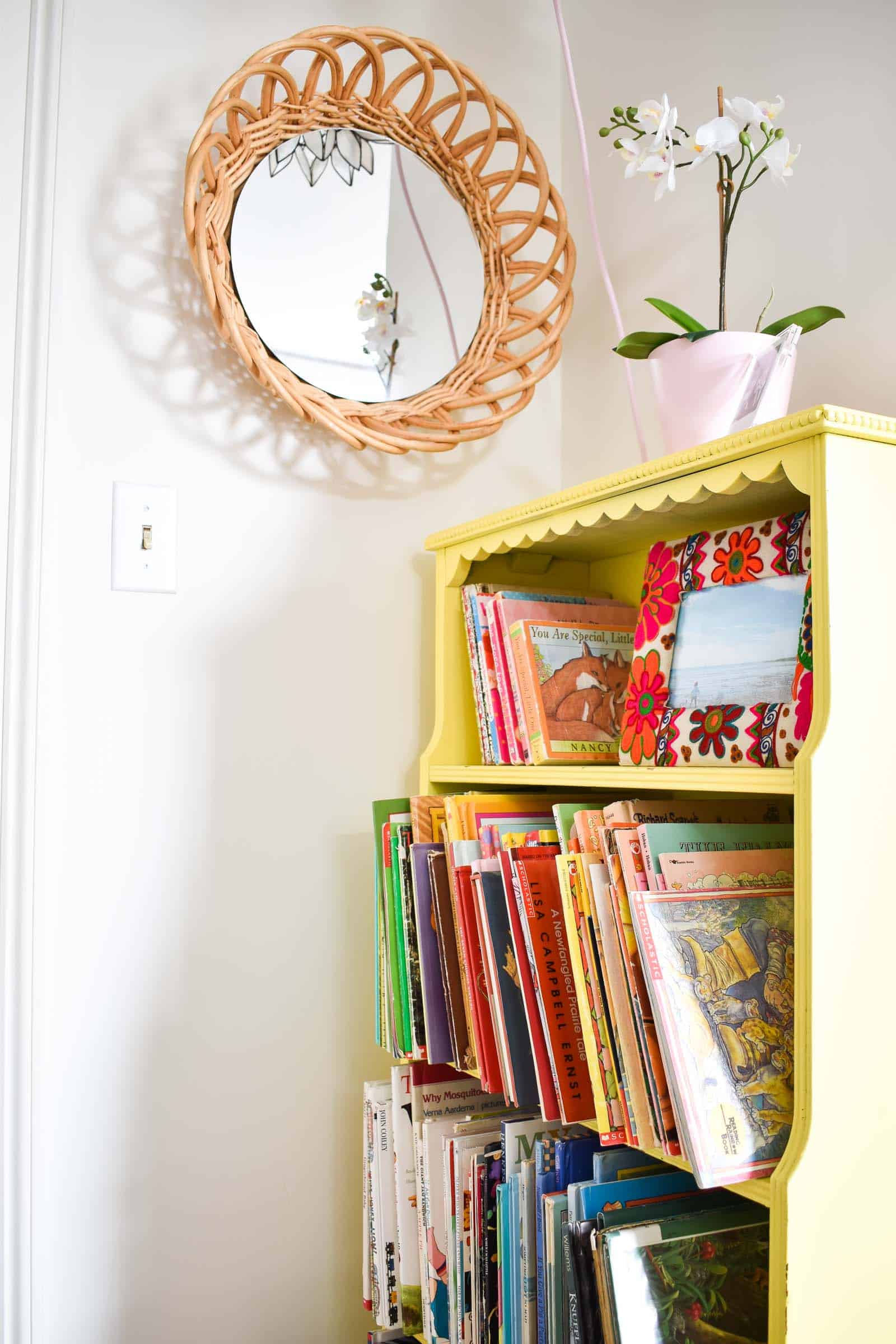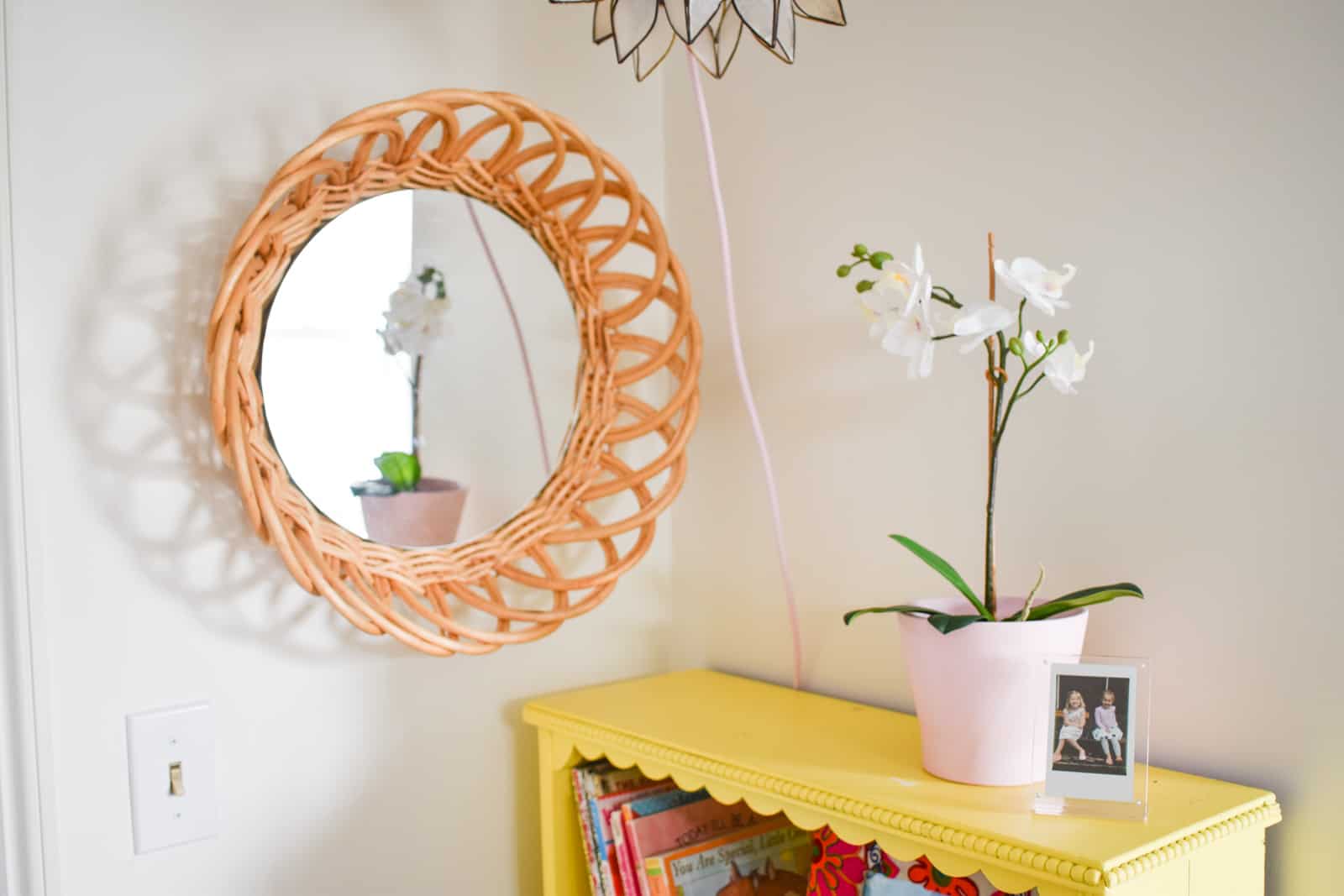 Not that you asked, but here are some of my other favorite rattan items from around the web… one day I dream of having a rattan room. Just filled with rattan day beds and rattan mirrors and rattan hanging chairs. Ahhhh, imagine what a glorious space it would be!