I have partnered with Raymour and Flanigan on this post. They provided me with products, but all opinions and glowing reviews are my own!
Last summer, I pulled together our back patio by trying to coordinate thrifted furniture and DIYd accessories. It actually looked OK, but… I had dreams of something a little more cohesive. The patio's not that large so the eclectic furniture in such a small space felt… cray. Thankfully, Raymour and Flanigan has some AMAZING patio options and they were willing to help a sister out!
Back Patio Reveal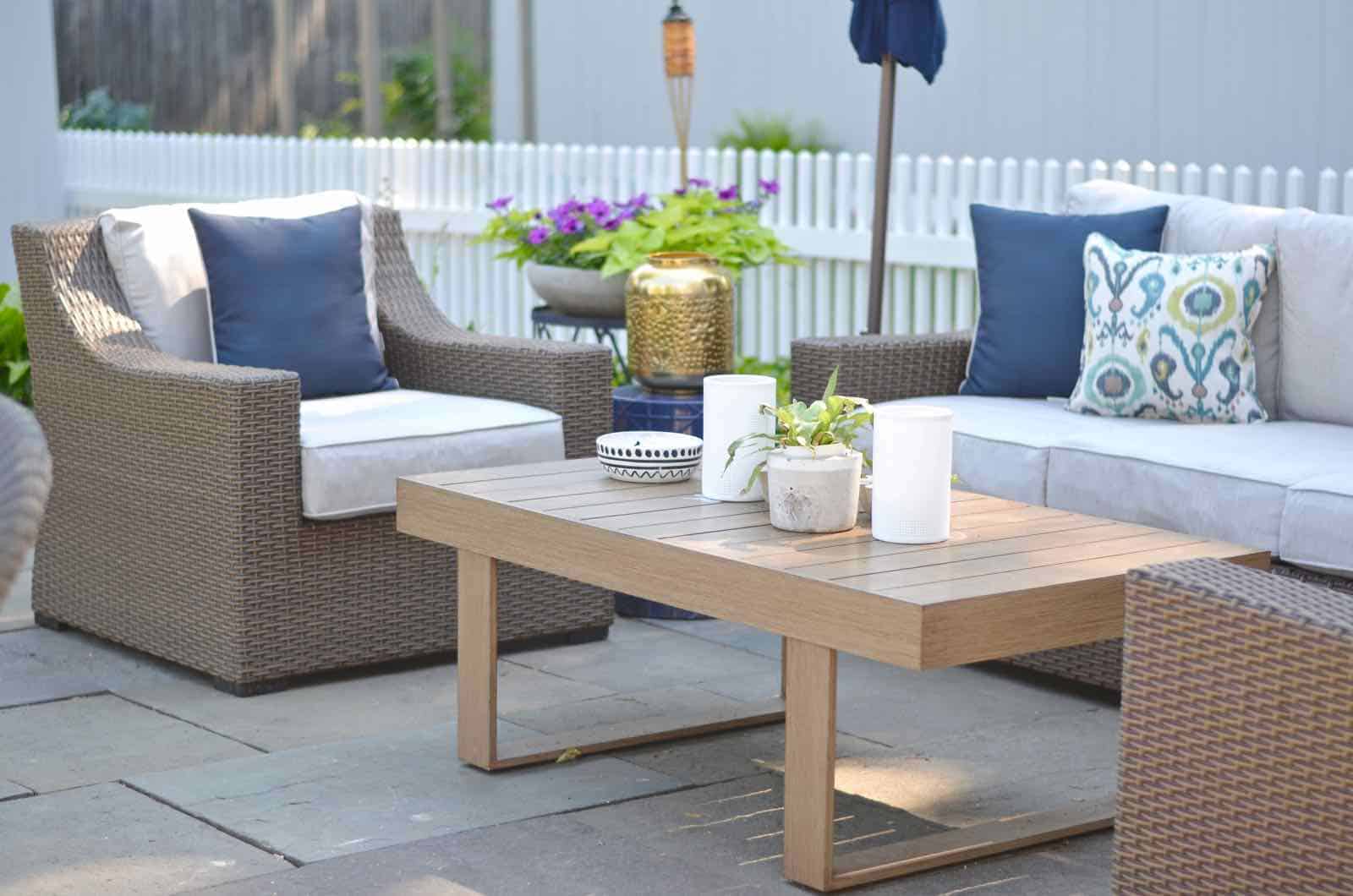 Priority #1 was a better seating area. The old seating area had lots of seats, but because of a large tree and subpar cushions… the sofa and chairs was always damp or dirty and basically un-sittable. We finally bit the bullet and removed the tree which has done wonders to help the patio feel lighter and brighter, but… that amazing all weather wicker MATCHING sofa and armchairs is the icing on the patio cake. I opted for Raymour's Aldous line and it exceeded my expectations.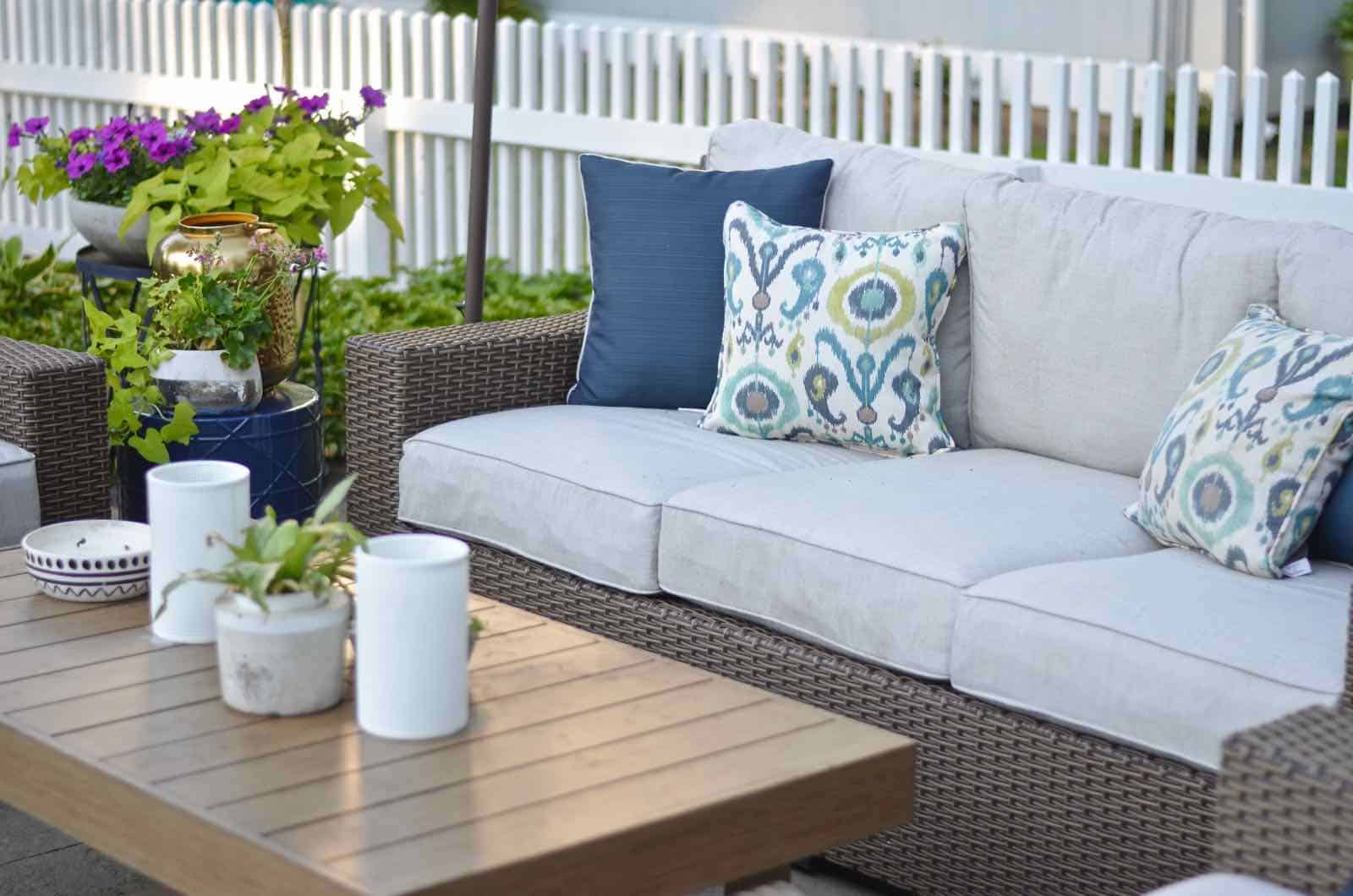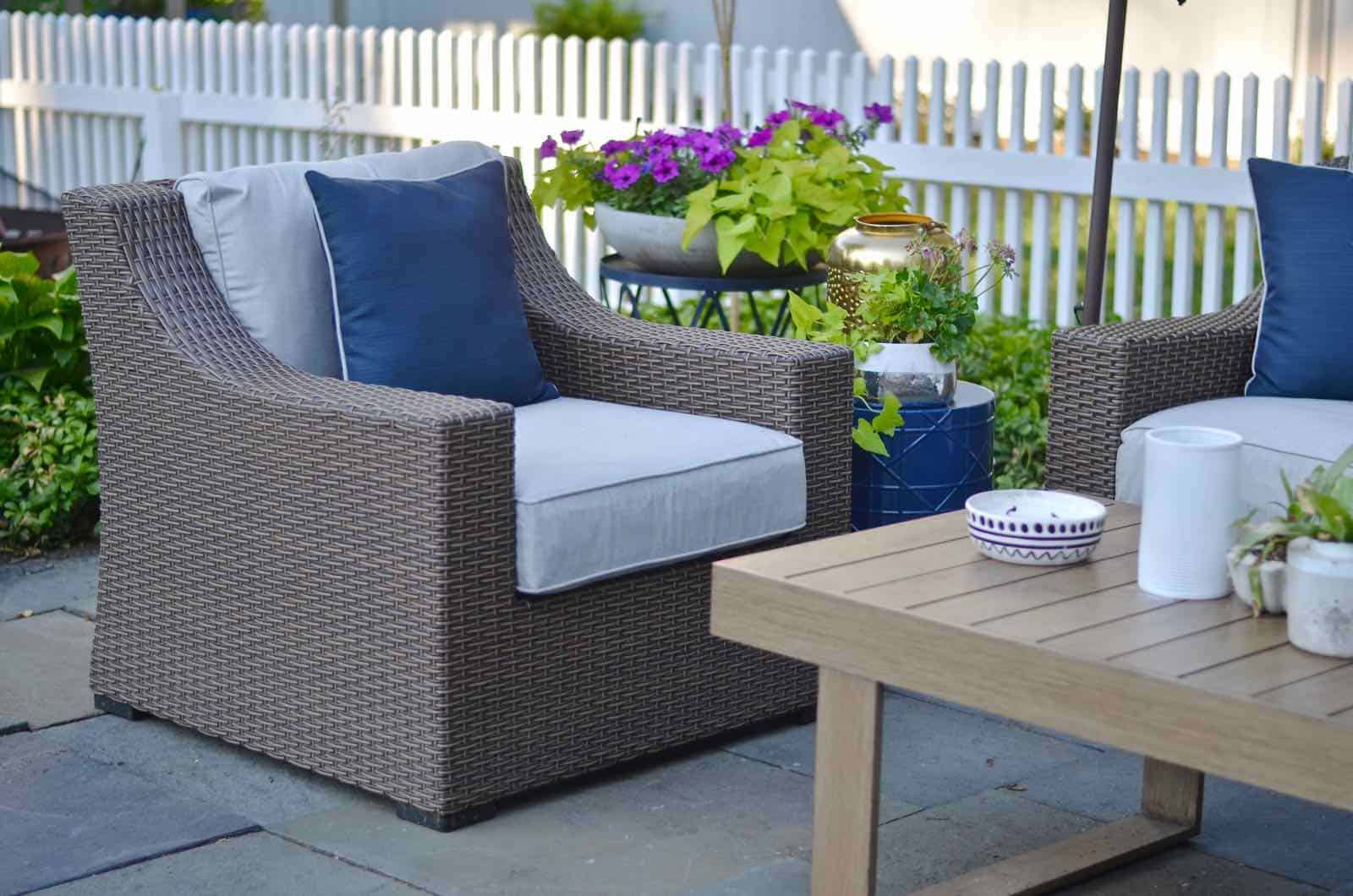 The cushions dry in a matter of minutes which is Bonus #1. In Connecticut, there is rain every other day but these cushions are always dry.  They're also made of sunbrella so any stains clean up amazingly well. Not that our kids are every doing things to stain stuff, mind you… #popsicles #icecream #smores #worms. Bonus #2!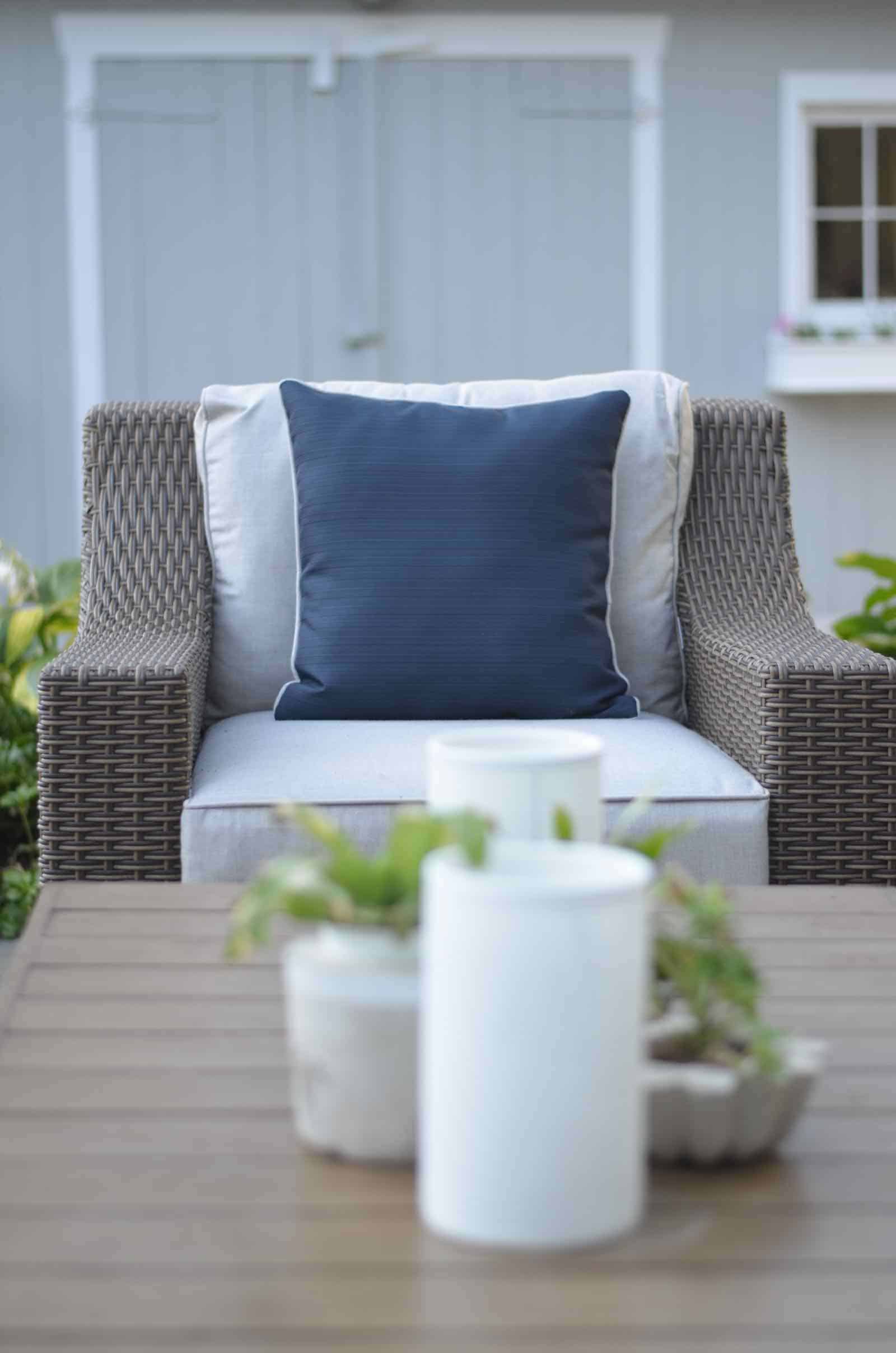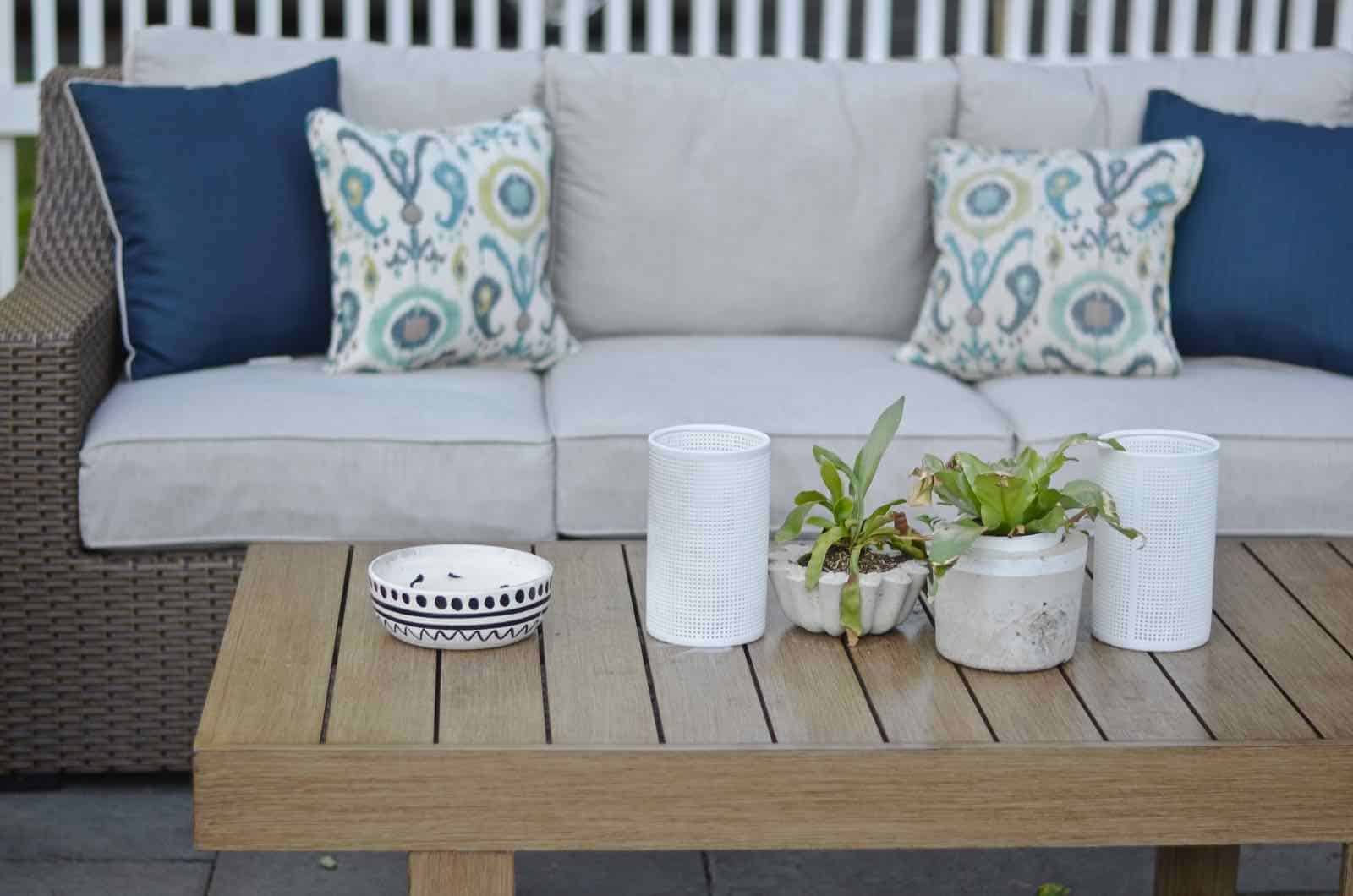 All Raymour's furniture comes with throw pillows, so those navy pillows were part of the deal. I had the other ones left over from our patio smorgasborg of last summer.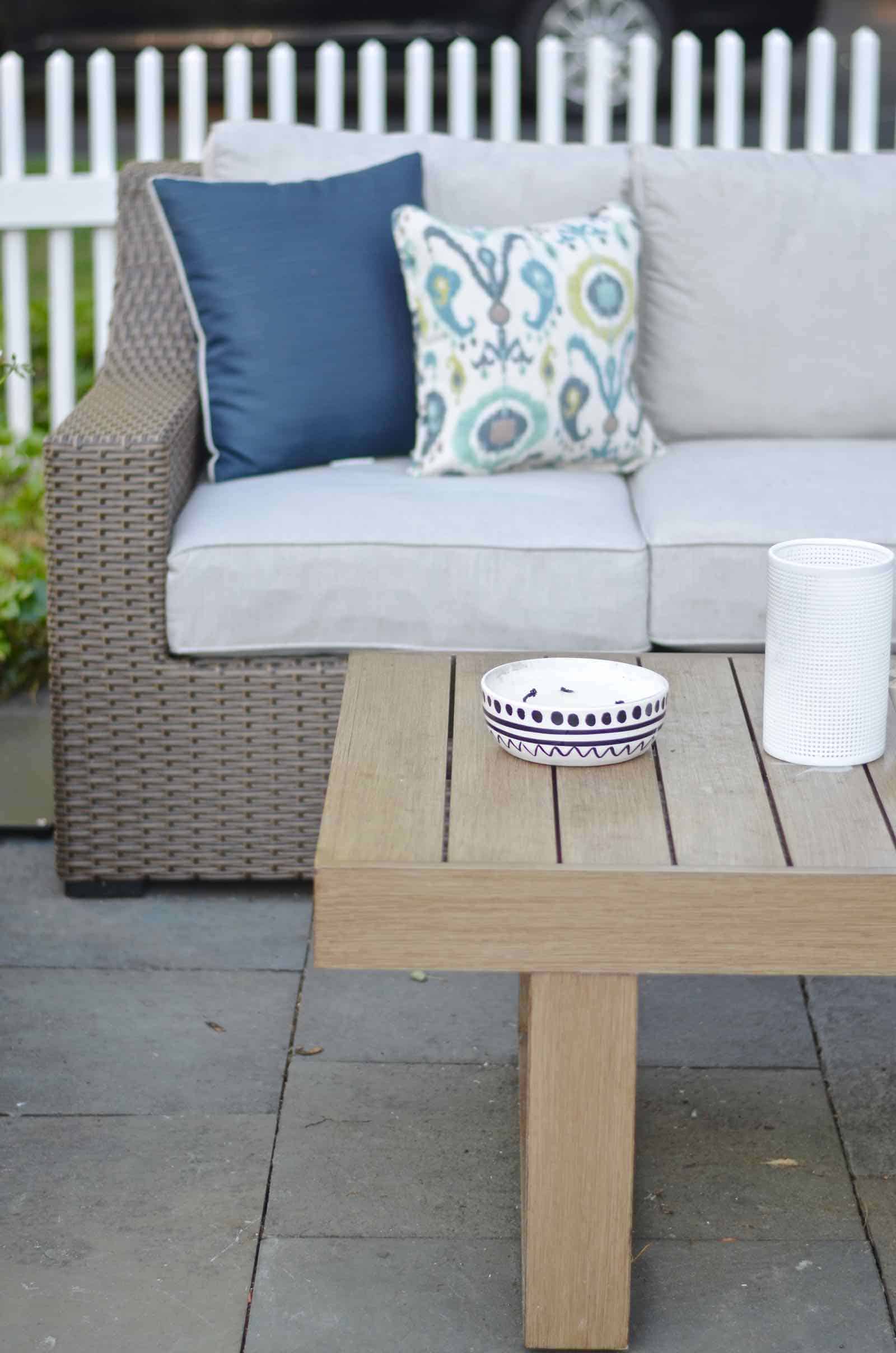 That cocktail table is metal so… I don't have to worry about it rotting over time or coming apart or denting or scratching. All things I'm delighted not to be worrying about.
We actually had a dining table that wasn't too bad, but when I saw that one in the Raymour showroom, I couldn't resist. It's not the same line as the cocktail table, but they look SUPER similar.  We already had 4 armchairs I grabbed off Craigslist a few years ago, so I only needed two head chairs… Next year, I might get some more to replace the ones we have and to give use enough seats for the seven of us!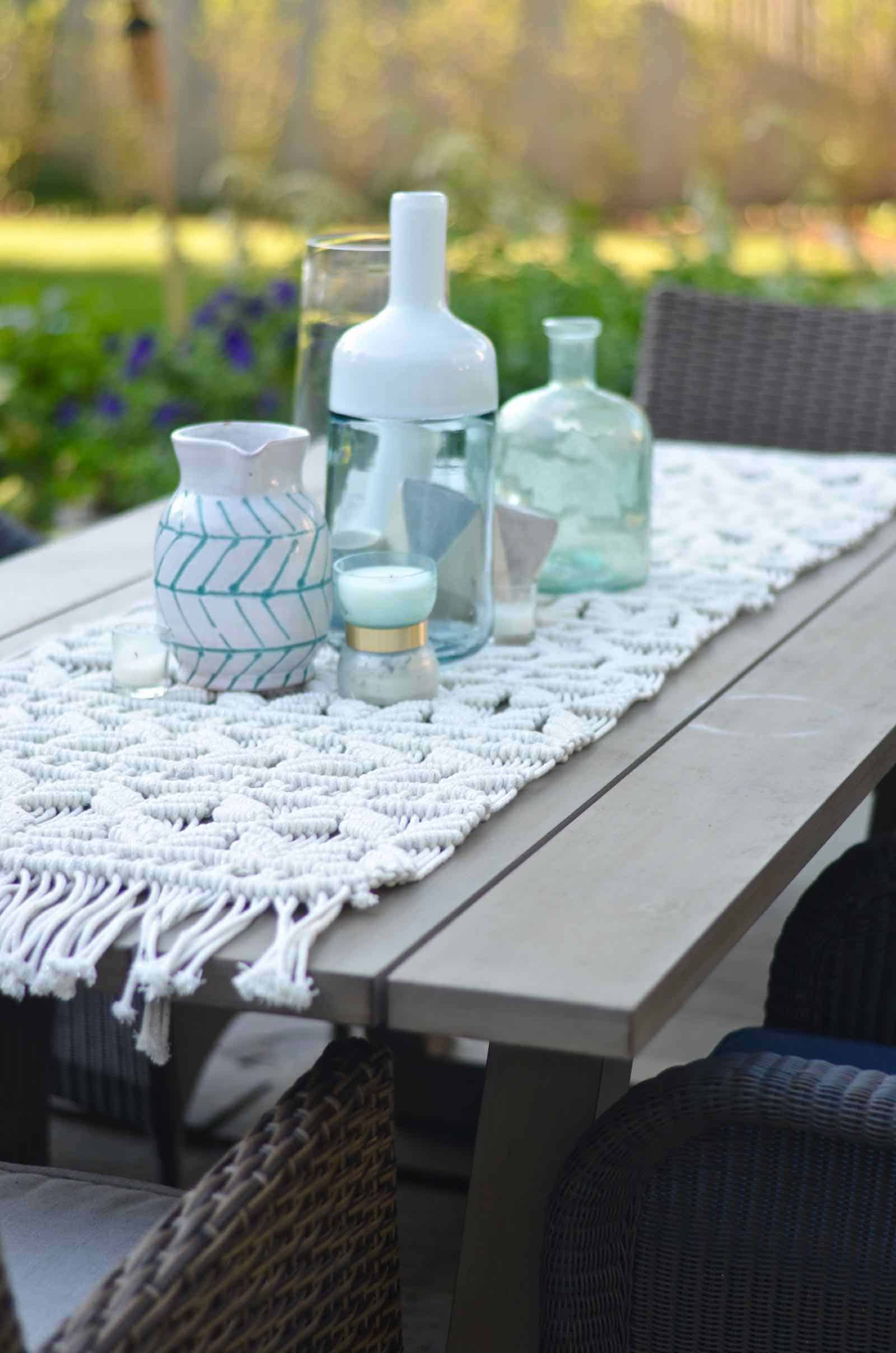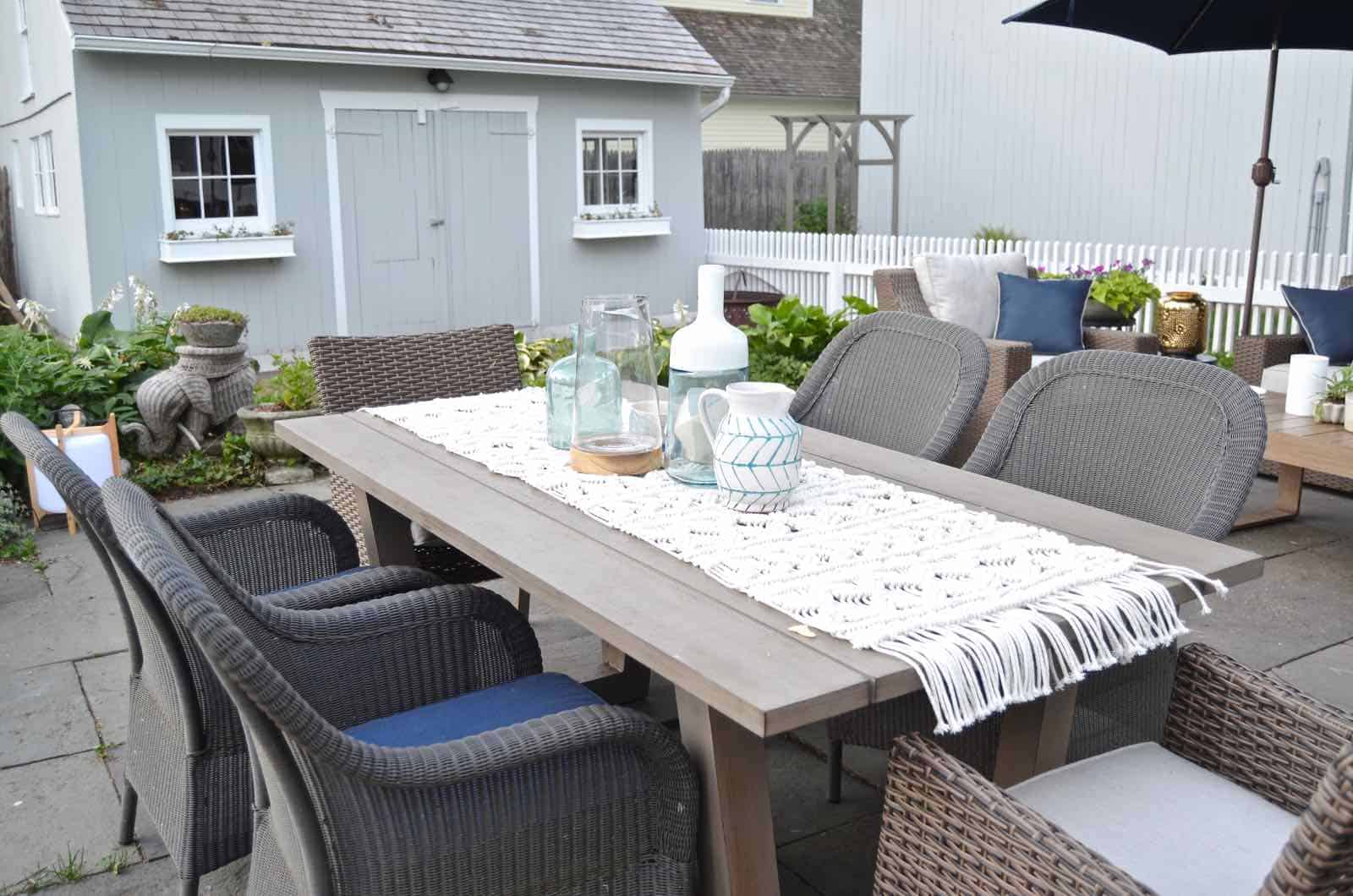 The centerpiece is a macrame table runner I splurged on at Homegoods as well as some assorted aqua glass I did NOT splurge on. I love how pretty they look in the sunlight.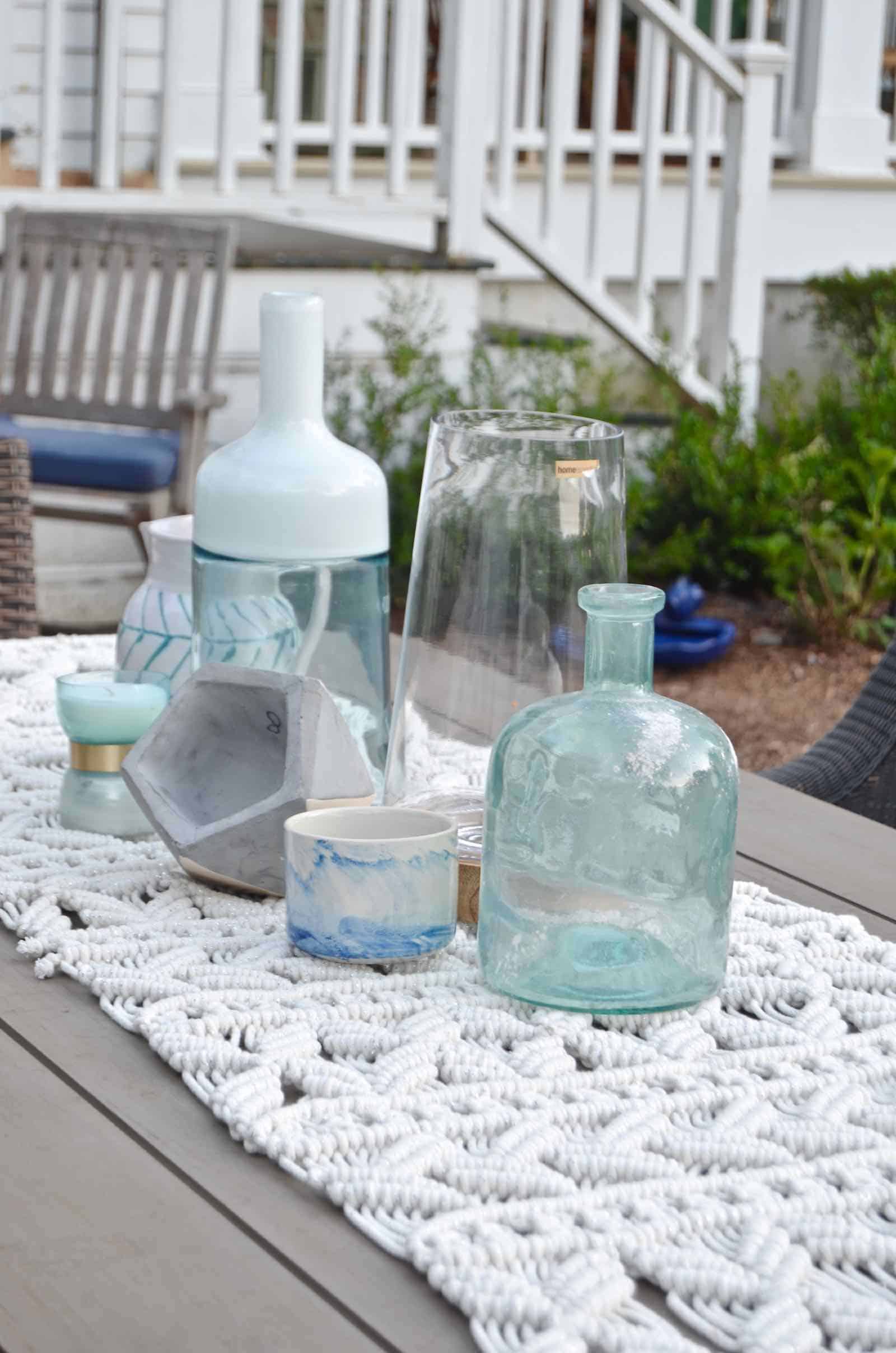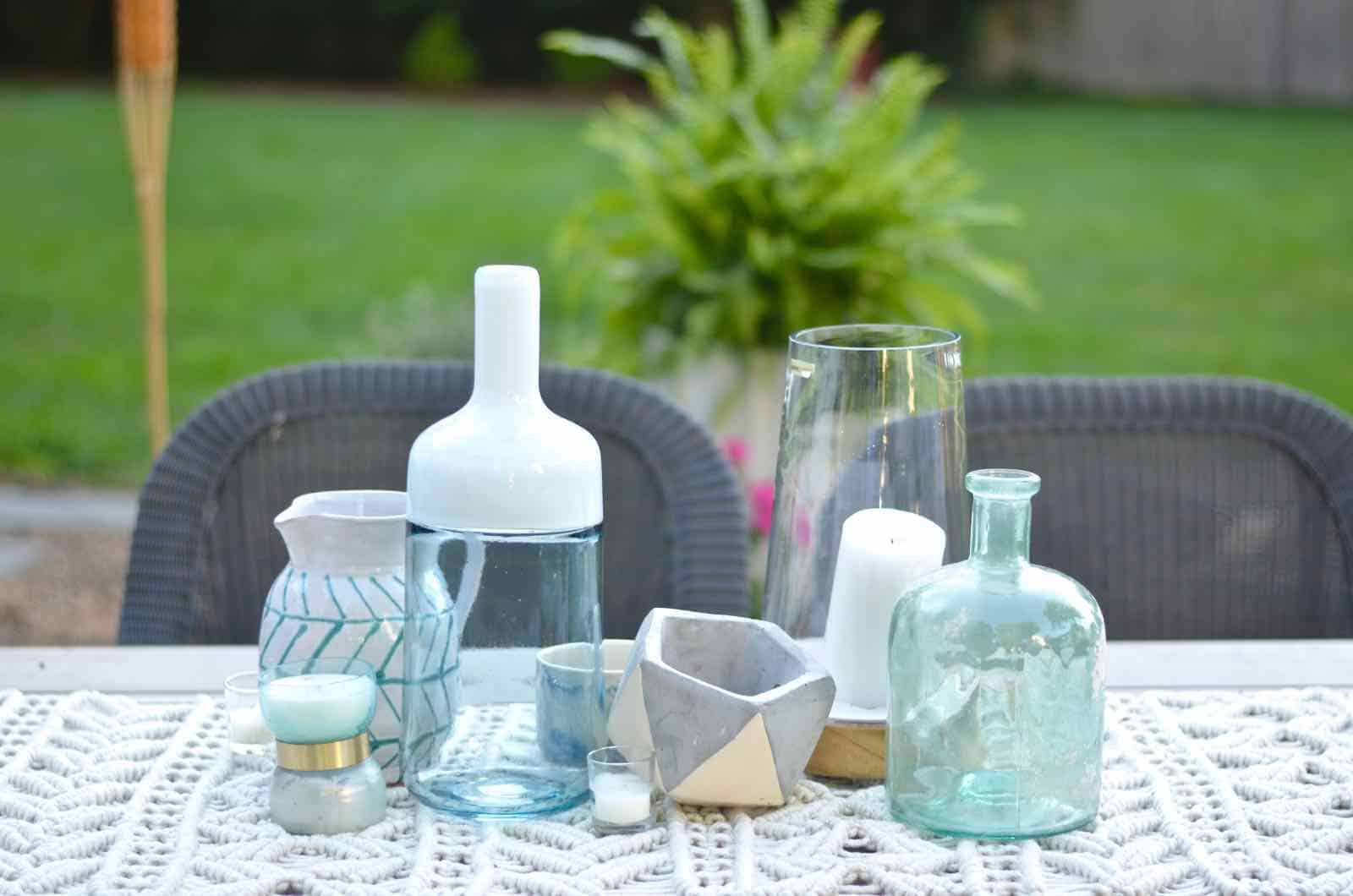 We have another phase of work to improve the hardscape of the patio a bit, so for now it's a bit of a jungle around the flagstones…. Despite the plantings, I brought in lots of potted plants around the perimeter.  I used some to hide the stumps until they're ground down, and then scattered some of my DIY concrete planters on the coffee table.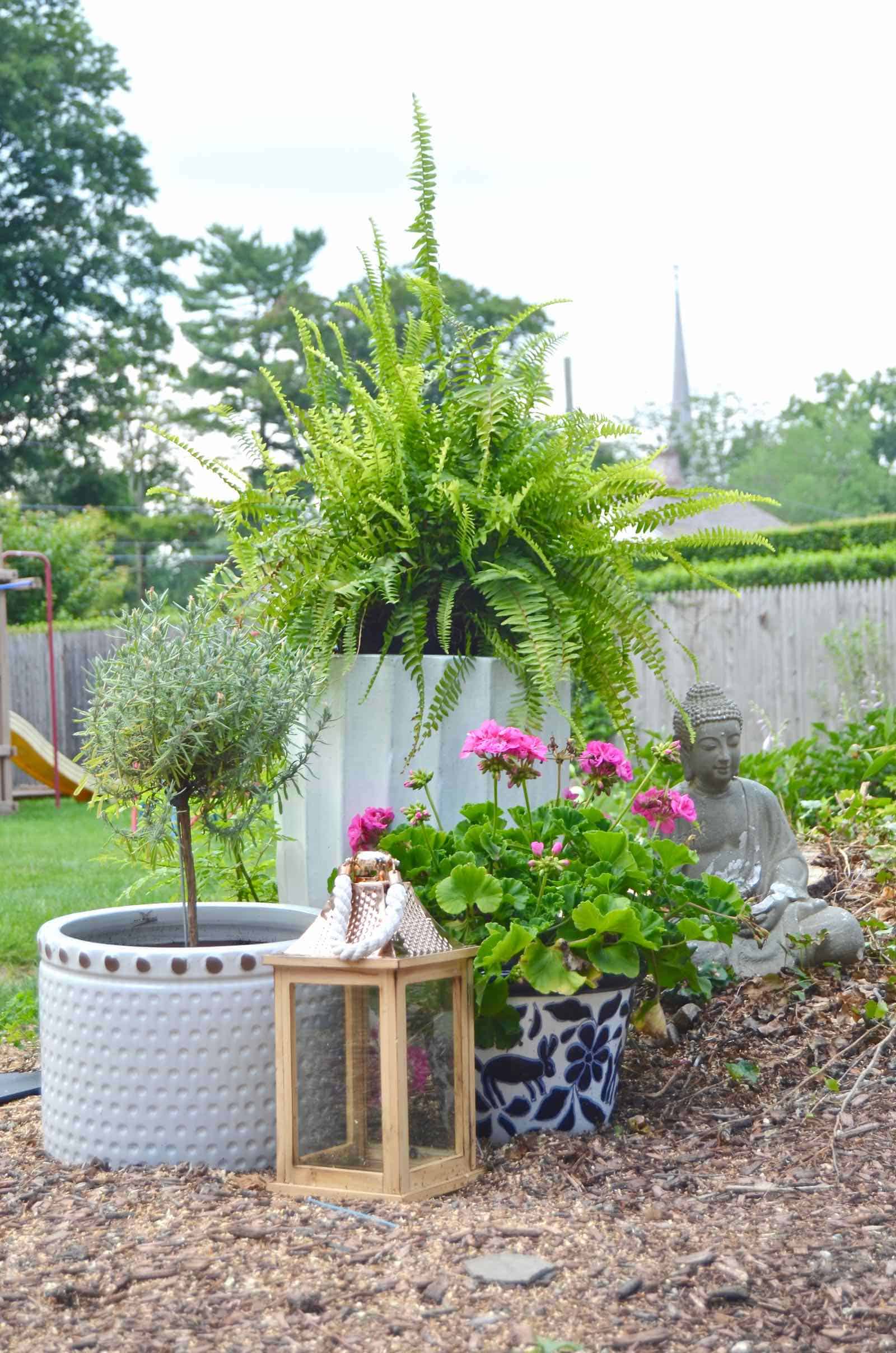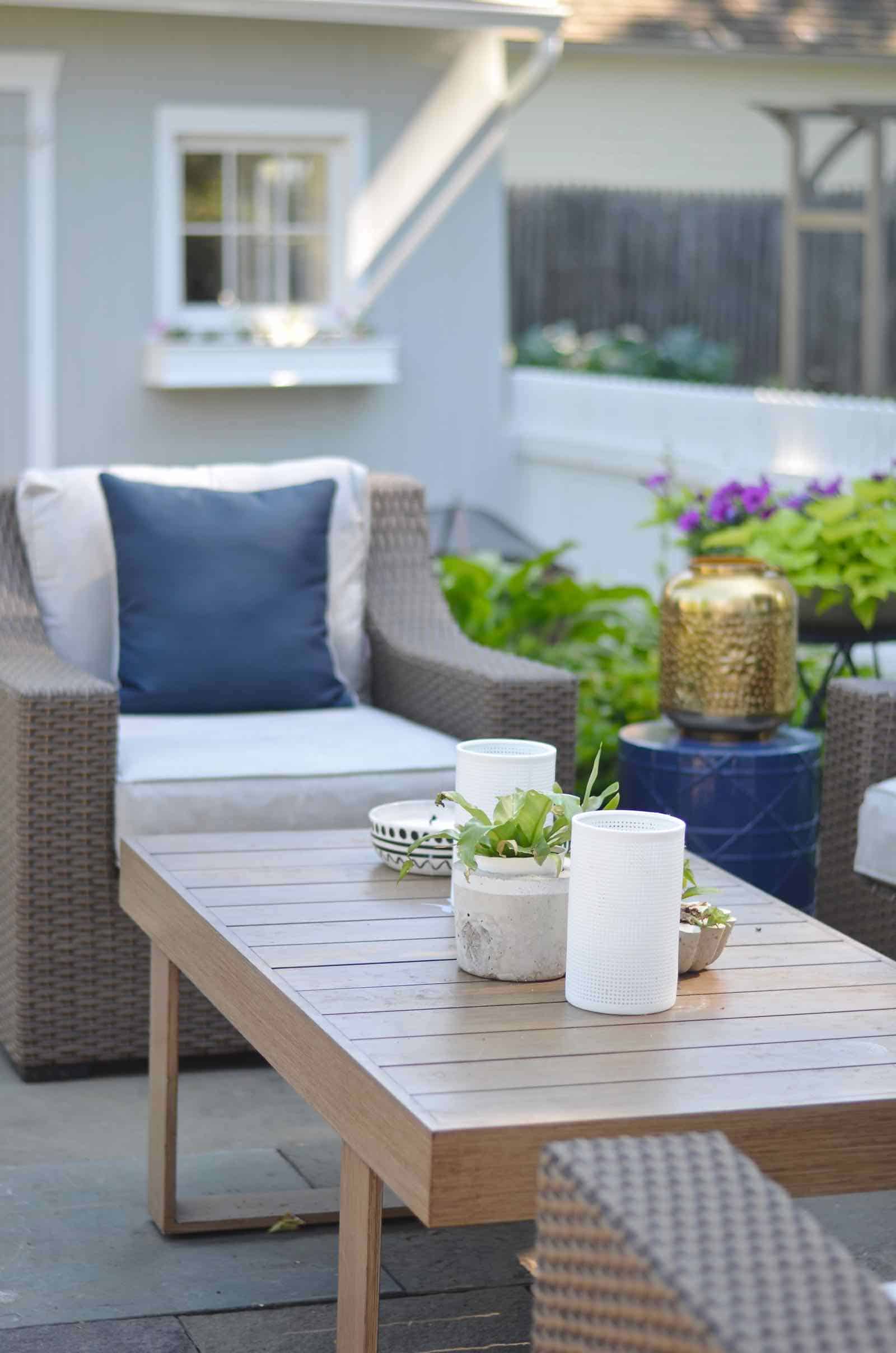 Hopefully in a month or so, I can show you the final FINAL patio… the flagstones will be extended a bit, and the garden cleaned up a bit. Nothing major, but nice to have this space DONE! Just to make you smile… this was how the patio looked when we bought the house: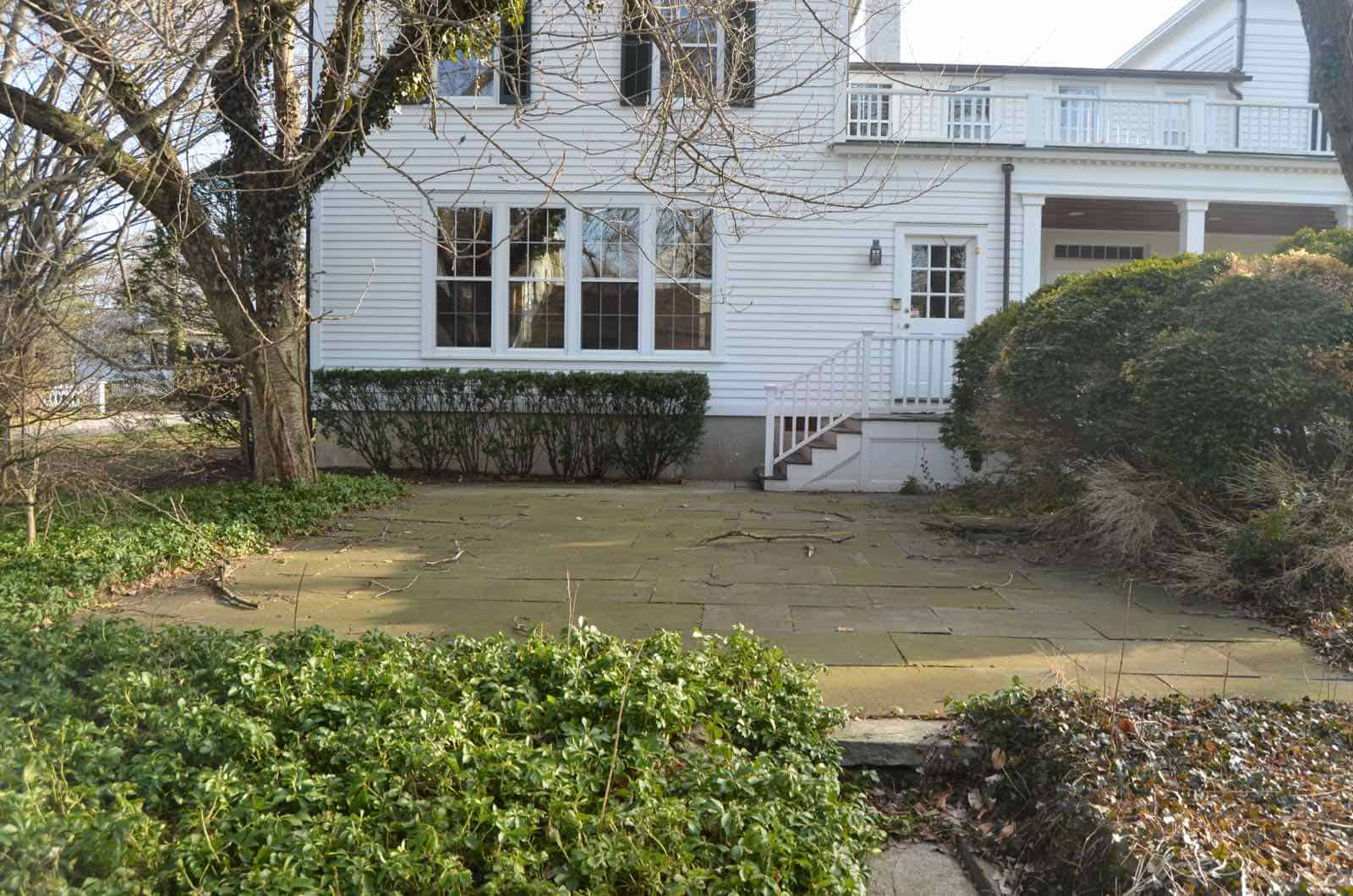 They say you should wait a year before making any big changes to a home… I can't say I *always* agree with that, but for this outdoor space… it was the right decision for us. We don't need much more patio space, but it would be great to have the flagstones opening right up onto the grass.  Hopefully we'll plant a tree or two on the other side of the fence to help create a little more privacy now that the larger trees are gone. All of these changes, big and small, are coming together to give us a true outdoor room. Yay!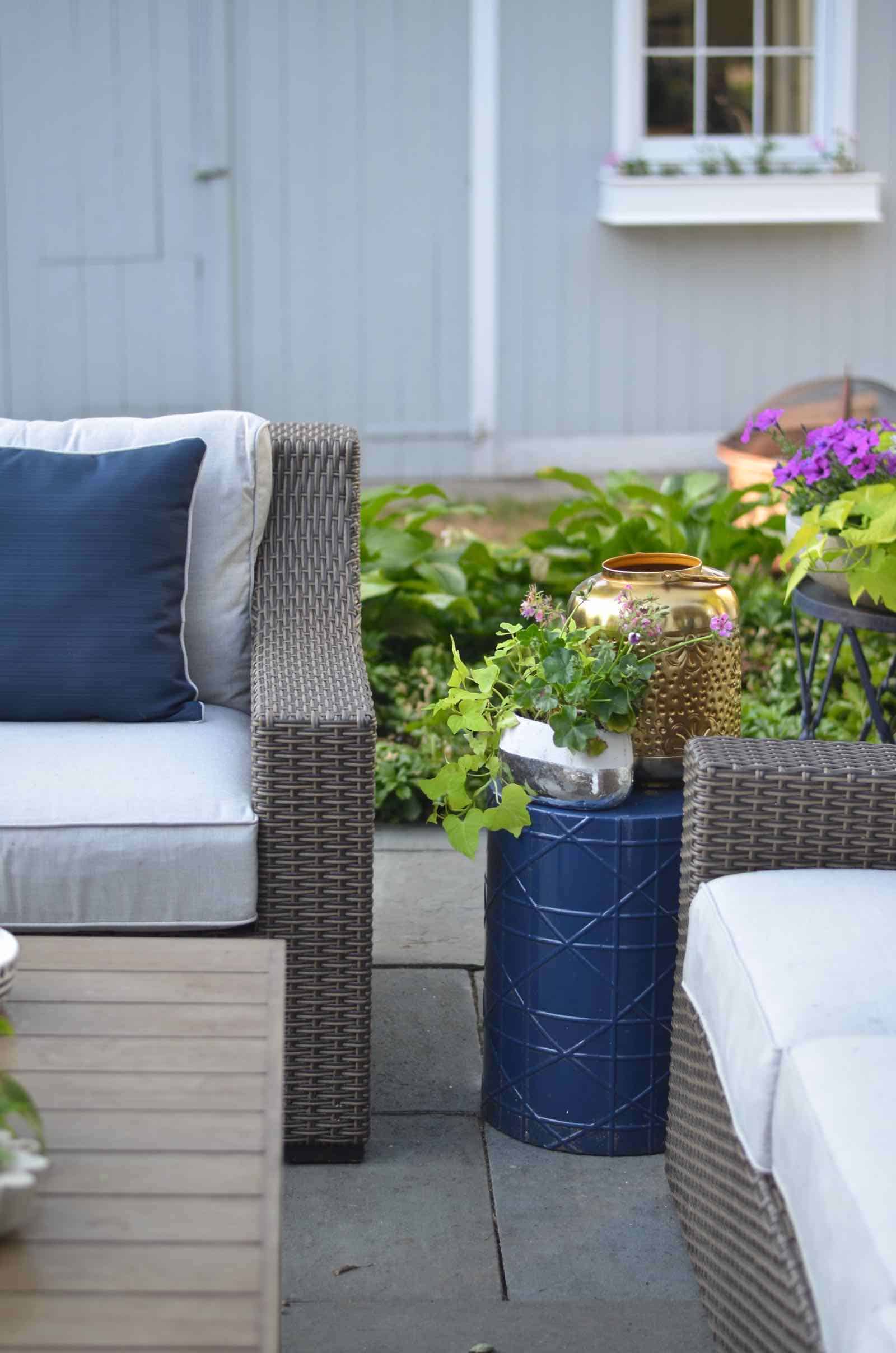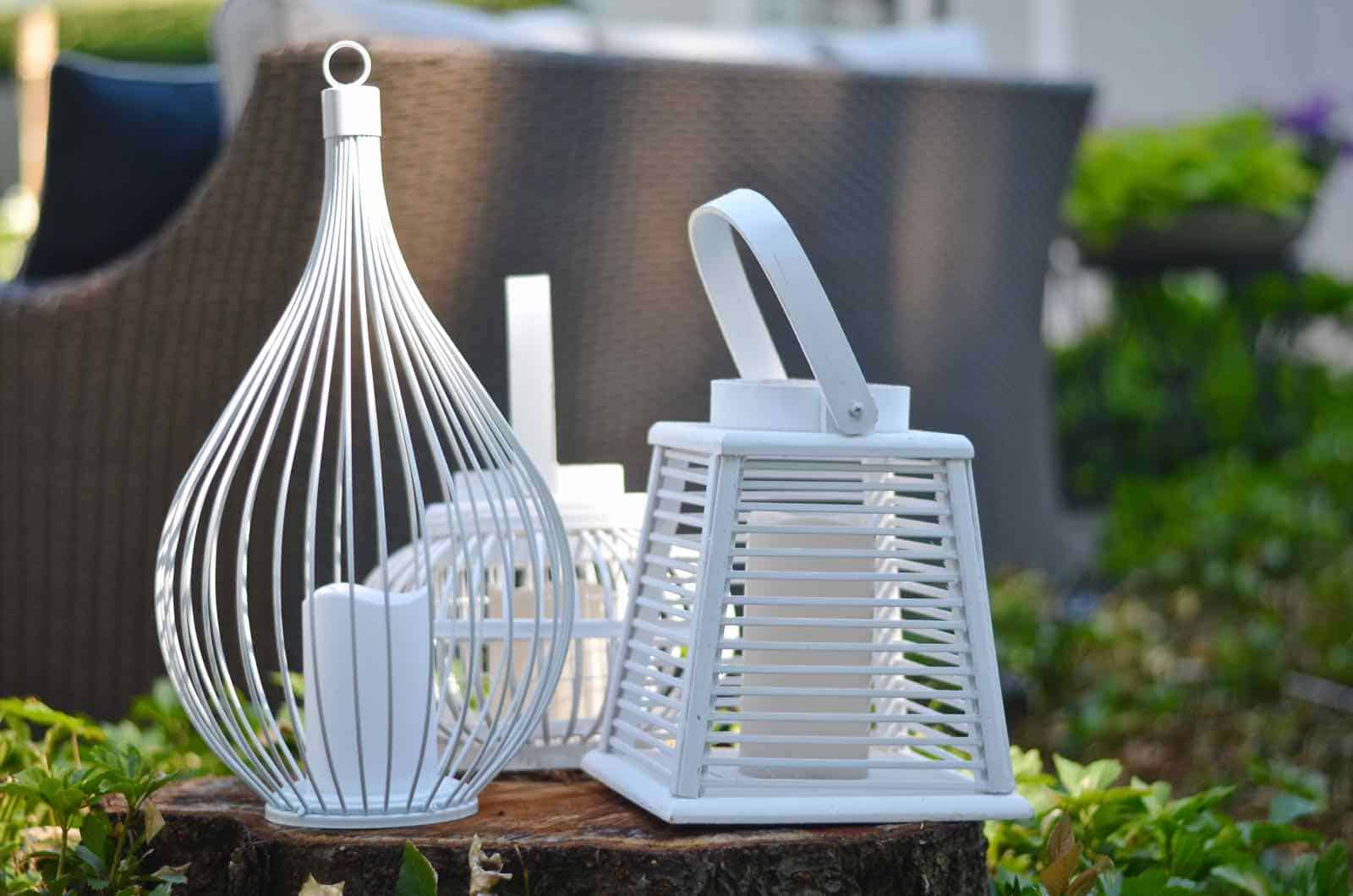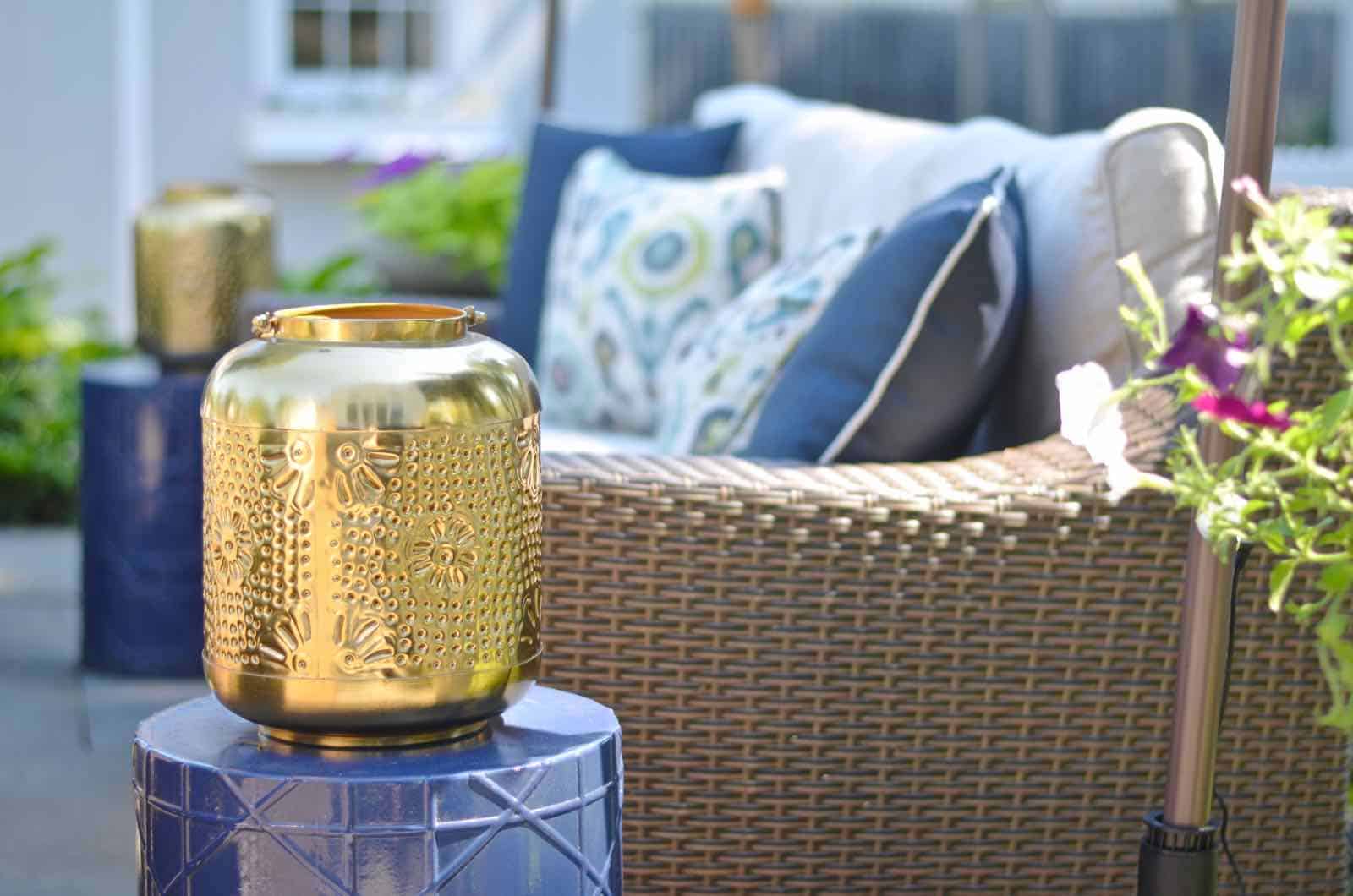 Thanks again to Raymour and Flanigan for being such an amazing company to partner with. Reminder that they partnered with me on the Faculty Room makeover as well as our Bloggers' Heart Habitat project last winter… their heart is so big and their company goals are admirably community-oriented and altruistic. I'm SO grateful to work with them and so proud to be part of their team.