When I was younger I used to make all of my Christmas gifts each year. Once it was a handmade Christmas tree candle, once it was hand embroidered cocktail napkins, and more than once it was something I'd painted at the paint-your-own-pottery place. Point being… I love giving a DIY gift. (I suppose I should ask people whether they like receiving a DIY gift come to think of it… ) Let's assume getting a DIY gift is something people are into and carry on. This monogrammed cheese board is easily one of my favorites and I wanted to share the details with you; there's a video at the end of the post if you prefer just to watch!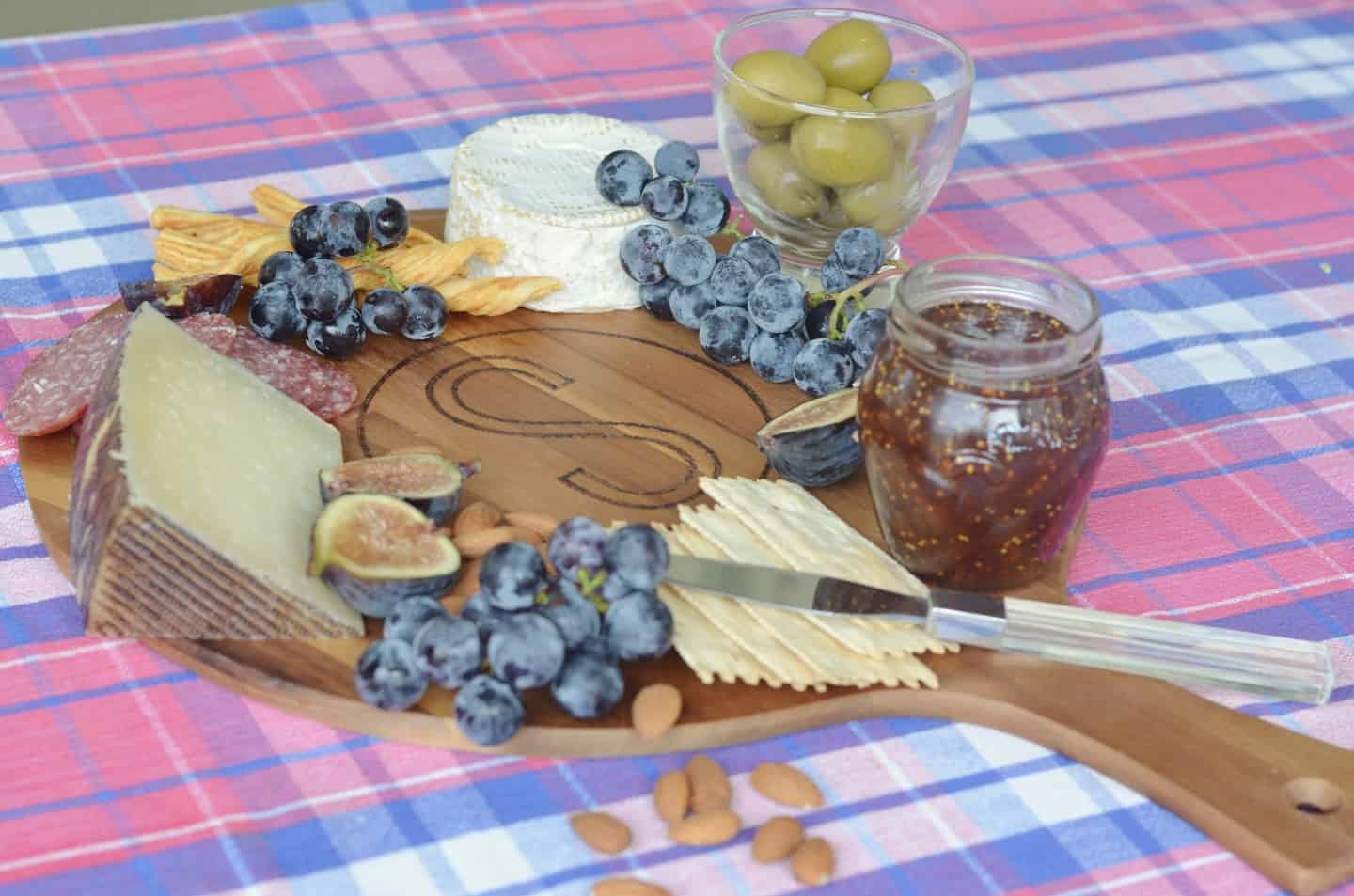 How to Make a Monogrammed Cheese Board
(Full materials list at the end of this post… affiliate links included for your convenience.)
Step 1. Choose a Board
Homegoods or TJ Maxx or Marshalls or Target will ALL carry simple wood cutting boards. The price will vary, but 100% wood is all you're looking for and then obviously choose a shape you like!
Step 2. Choose a Monogram
Spend some time on your computer and choose a monogram and a font. If you don't want a single letter, you can easily opt for a full name or a simple graphic. Print onto regular ol' computer paper.
Step 3. Transfer the Monogram
Turn over the page and scribble on the back of your monogram with a lead pencil. The darker the better. Flip your page back over and carefully place on the cutting board. Firmly trace over the outside of your monogram with a sharp pencil or ball point pen. When you remove the paper, there should be a faint outline left behind on the cutting board.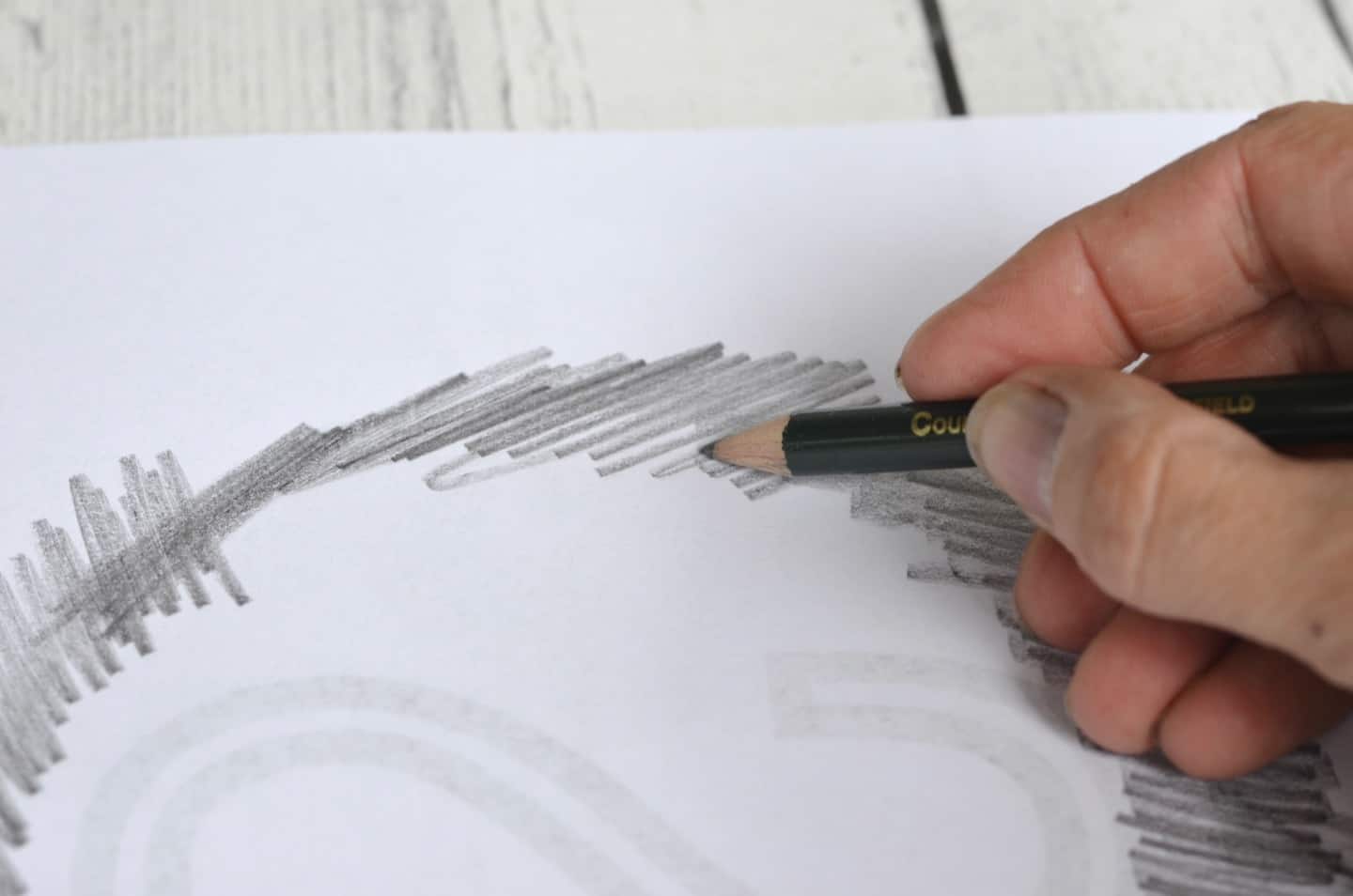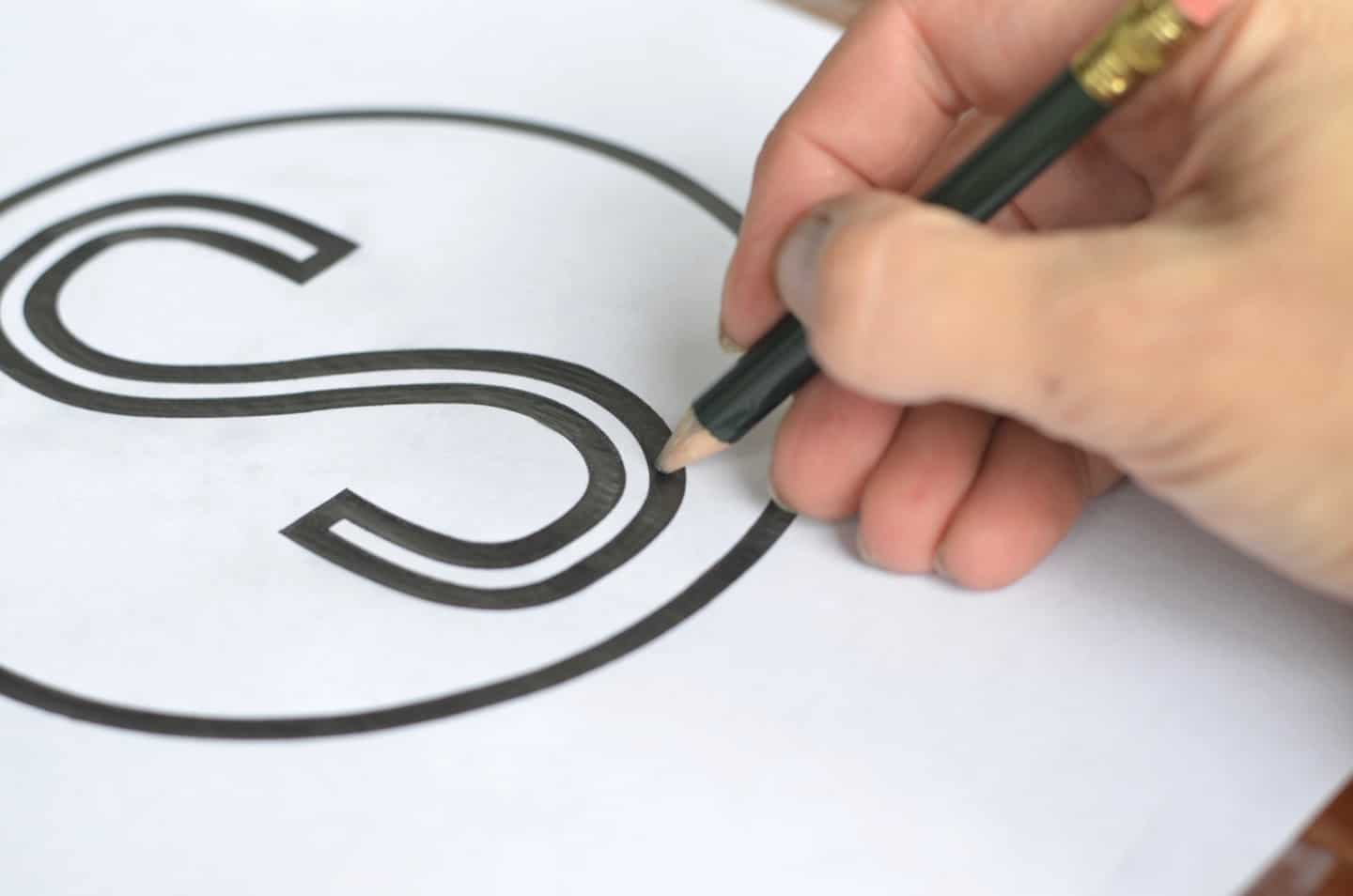 Step 4. Burn, Baby, Burn
I use this tool  and it's very easy to work with. Hot, but easy. It will depend a bit on the type of wood you're monogramming as well as the finish, but slowly but surely, you will begin to burn away at your cutting board. I typically trace the outline first and then fill in the middle.
Step 5. Eat cheese, of course!
Wrap this up with some cheese knives and a few nice cheeses and what a great house warming gift? Include some wine glasses and a bottle of wine for a great birthday or Father's Day gift! You get my drift.
If it's easier to see how I did it, check out this video. And while you're there… don't forget to subscribe to my YouTube channel!
Materials (Affiliate links)