Have You Heard of Hobnail?
Psssst… this post *might* contain affiliate links: see my disclosure here.
Have you ever heard of hobnail glass?  Google it.  It's beyond cool.  I love it.  And it's not that hard to find, but that never stopped me from DIYing something.  Good news is this will set you back $10 max.  And it's a great way to upcycle old glassware!
DIY Hobnail Glass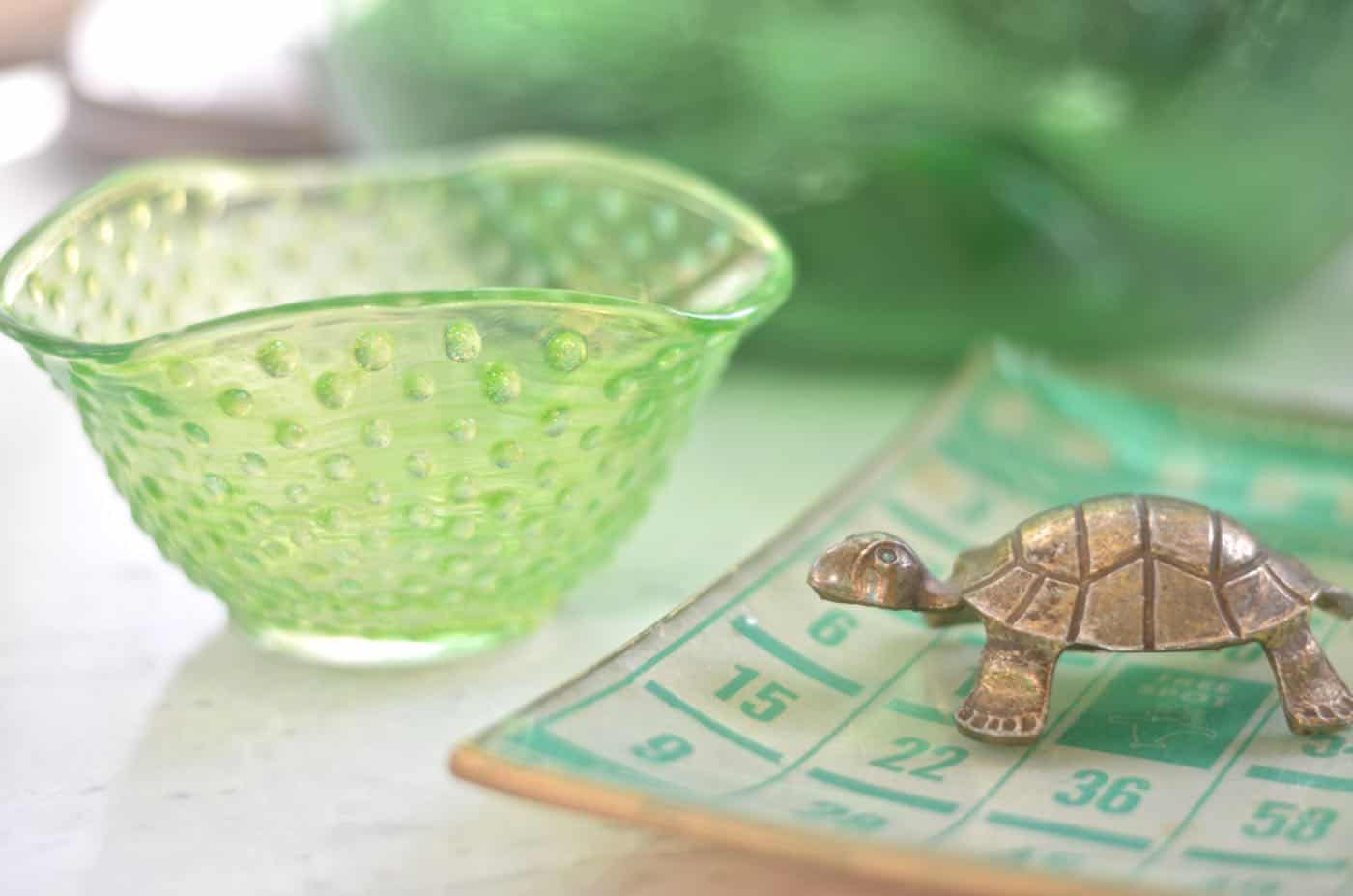 Step 1: Buy Some Glass
Head on over to your local thrift store and grab some cute glass.  Mine were collectively $4 I think.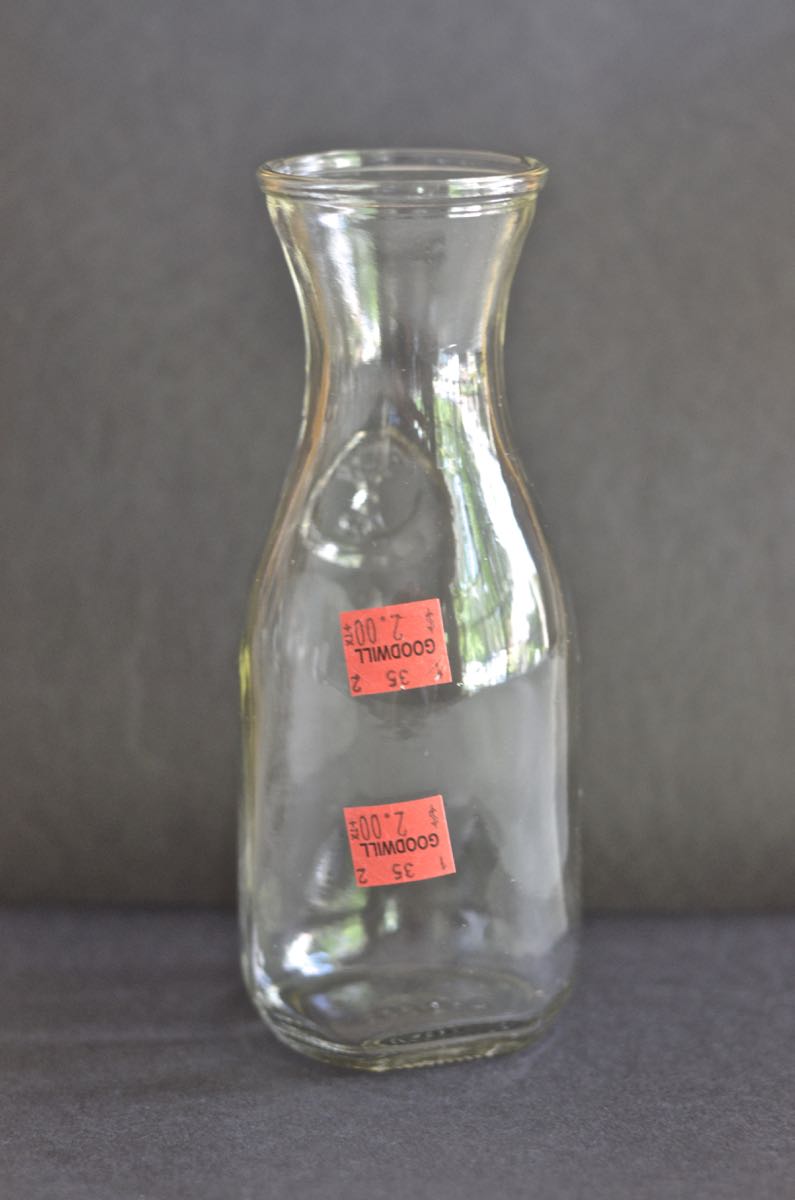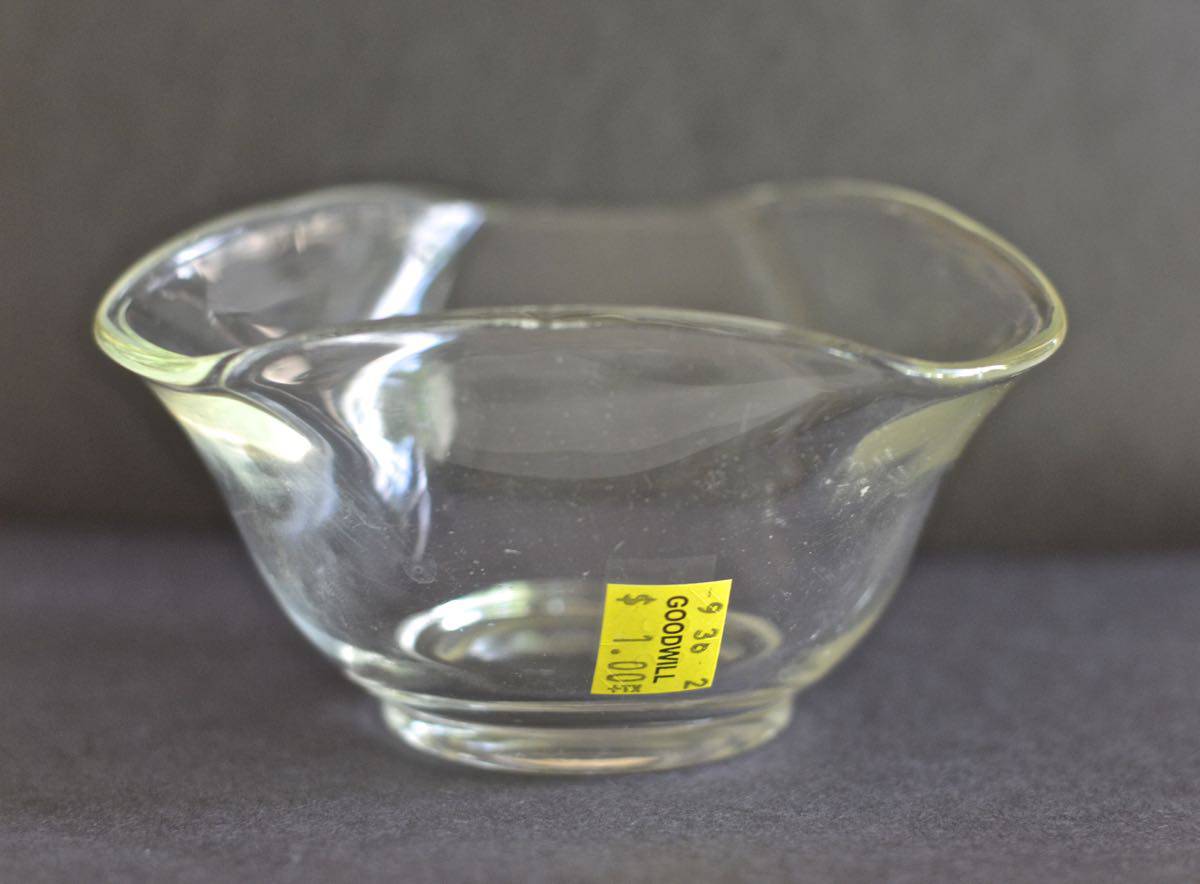 Step 2: Get some glass paint
You'll need two kinds of glass paint: 3D and flat . (At least that's what I used… I dunno if it's necessary, but I like the opacity of glass paint.)  This is what I grabbed for the flat paint  and I used this one for the 3D. Both come in a gillion colors (affiliates).
Step 3: Paint!
Start by making a row of dots around the base of your glassware with the 3D paint.  For the second row, alternate your dots so they're staggered.  That's it.  Just continue row by row until you've gone as far as you want!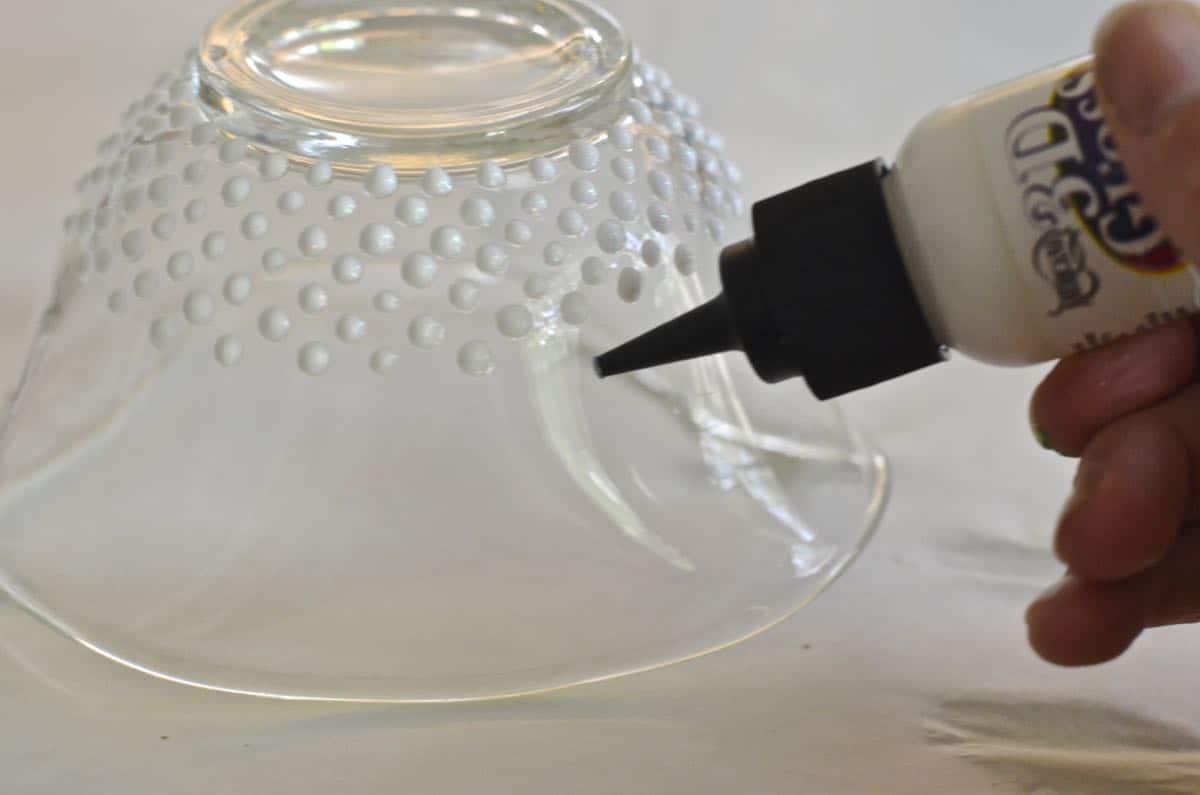 Once your 3D dots have dried, go over with the regular glass paint.  I only did one coat, but no reason you couldn't take it darker.  It won't be perfectly smooth and you'll notice some brush marks, so use the finest bristled brush you have.  (I did not… I just used a foam brush.)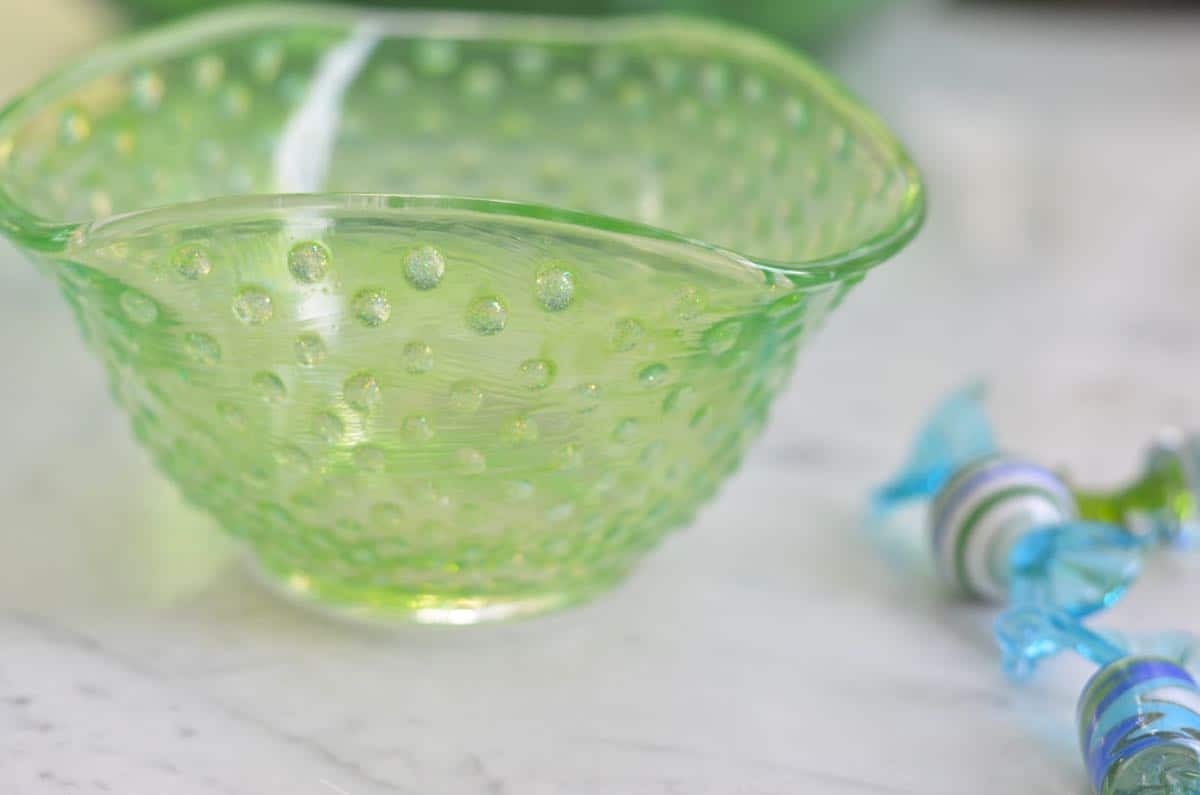 Here they are with one of my hobnail vases so you can see the difference.  (Some hobnail is milky white which could be easily replicated with this same technique and some white spray paint!)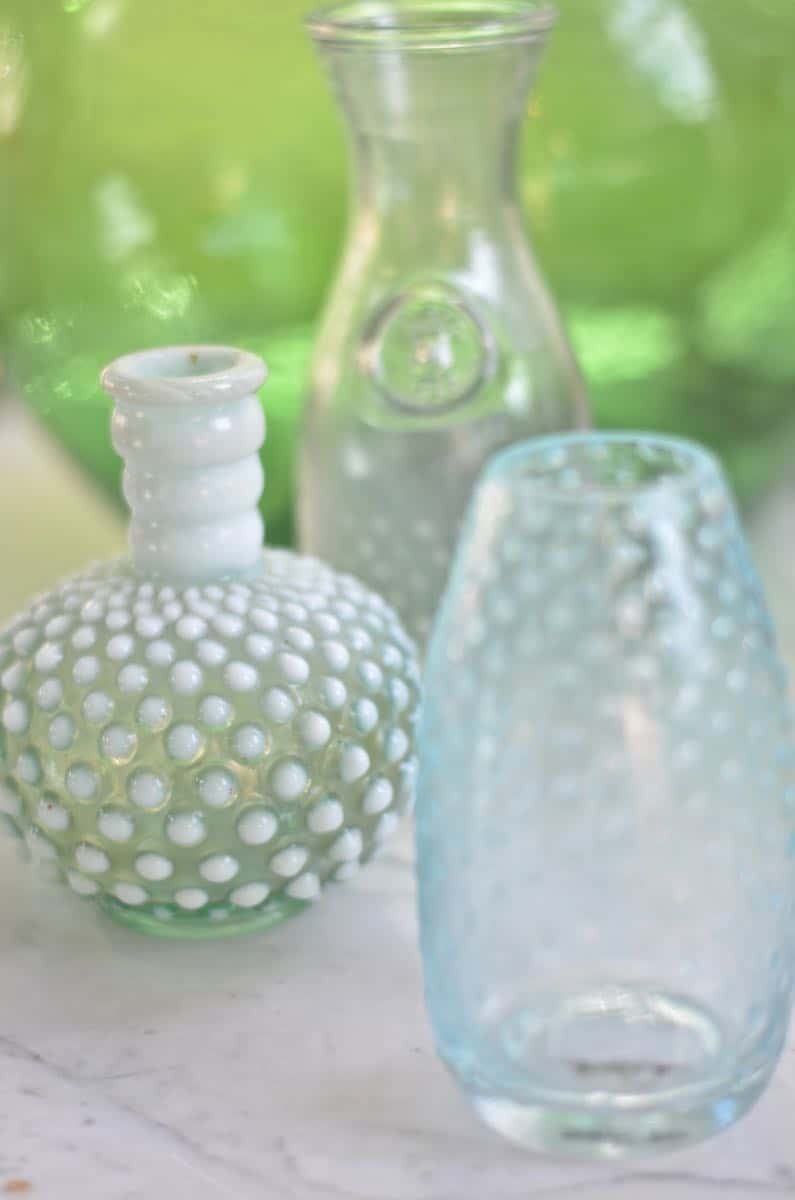 And, um… well this is awkward, because I don't have anything else to tell you about this project!  That's it… you're done.  I doubt this glass paint is dishwasher safe so this may not be a great project for a set of juice glasses, for example, but for decorative bowls or vases? Perfect.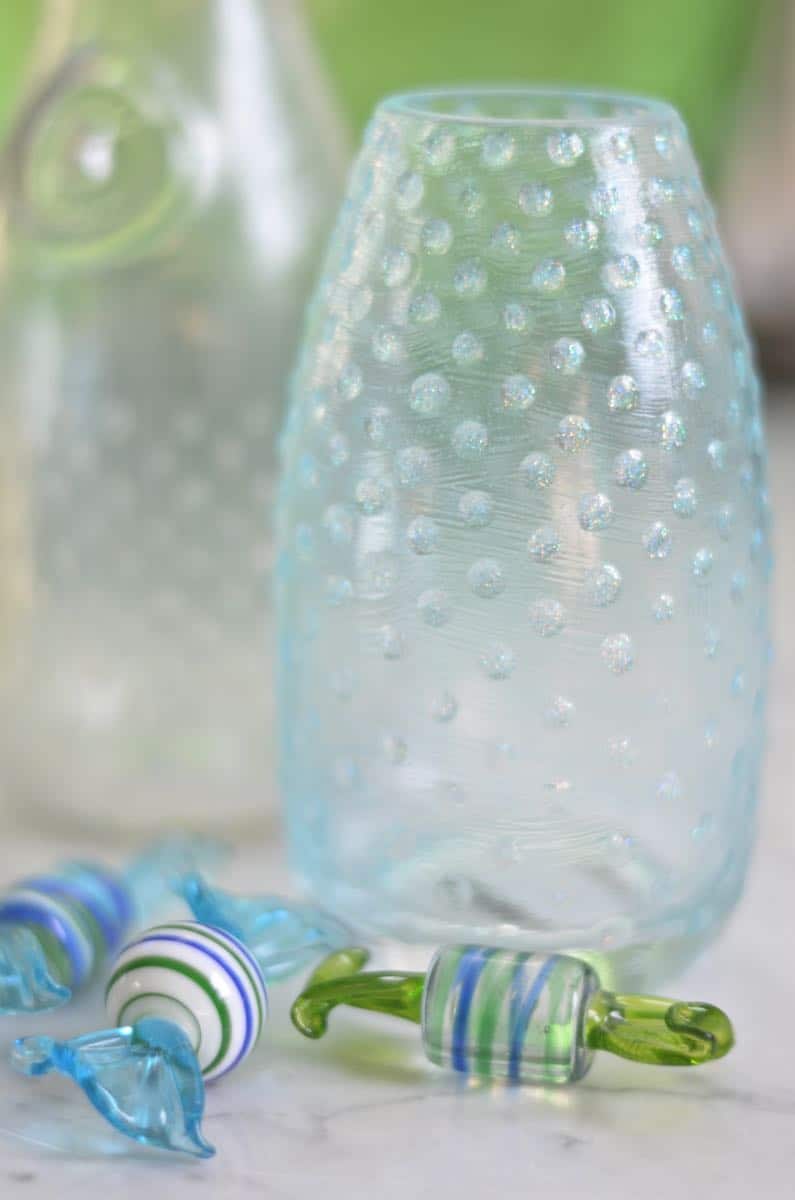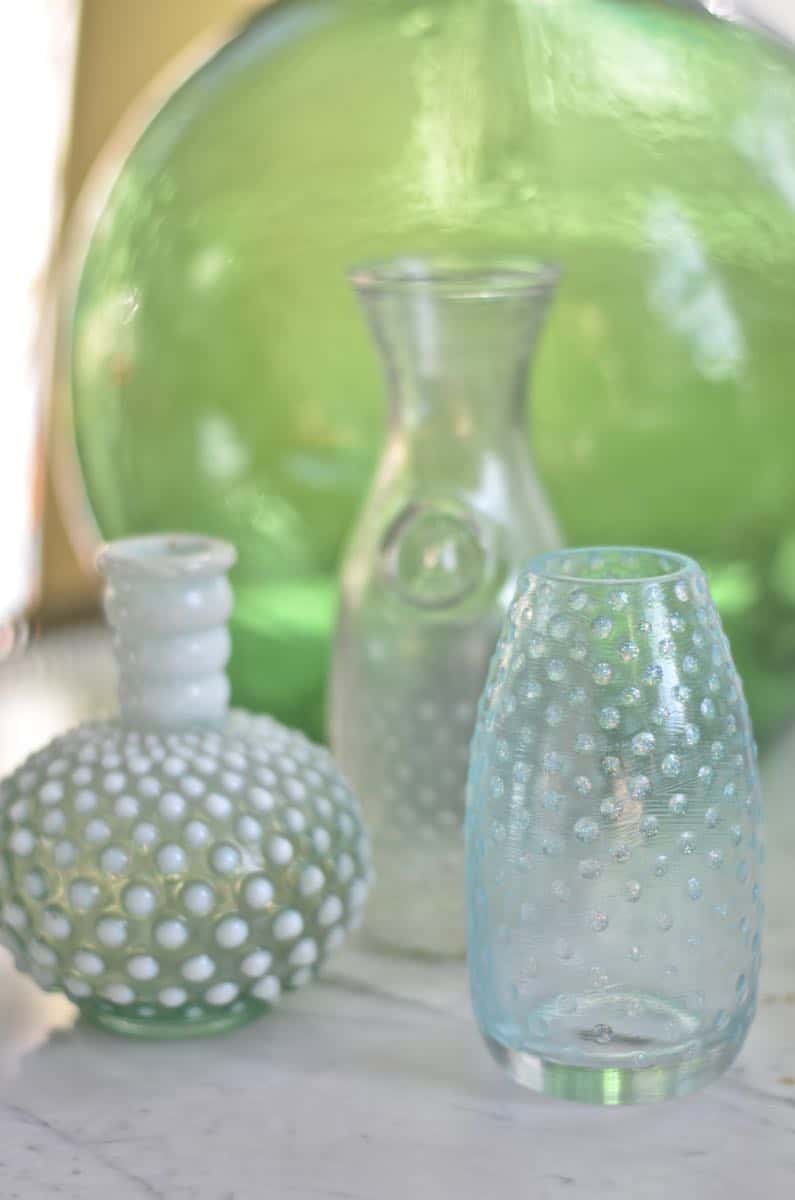 I mean, I'm seriously embarrassed by the brevity of this post! I've never been great at small talk.  Shoot.  They say this is going to be a bad winter?  What's your favorite flavor of Chapstick?  Did you hear William and Kate are having another baby?  Anyways…