Psssst… this post *might* contain affiliate links: see my disclosure here.
How and Why to Layer Rugs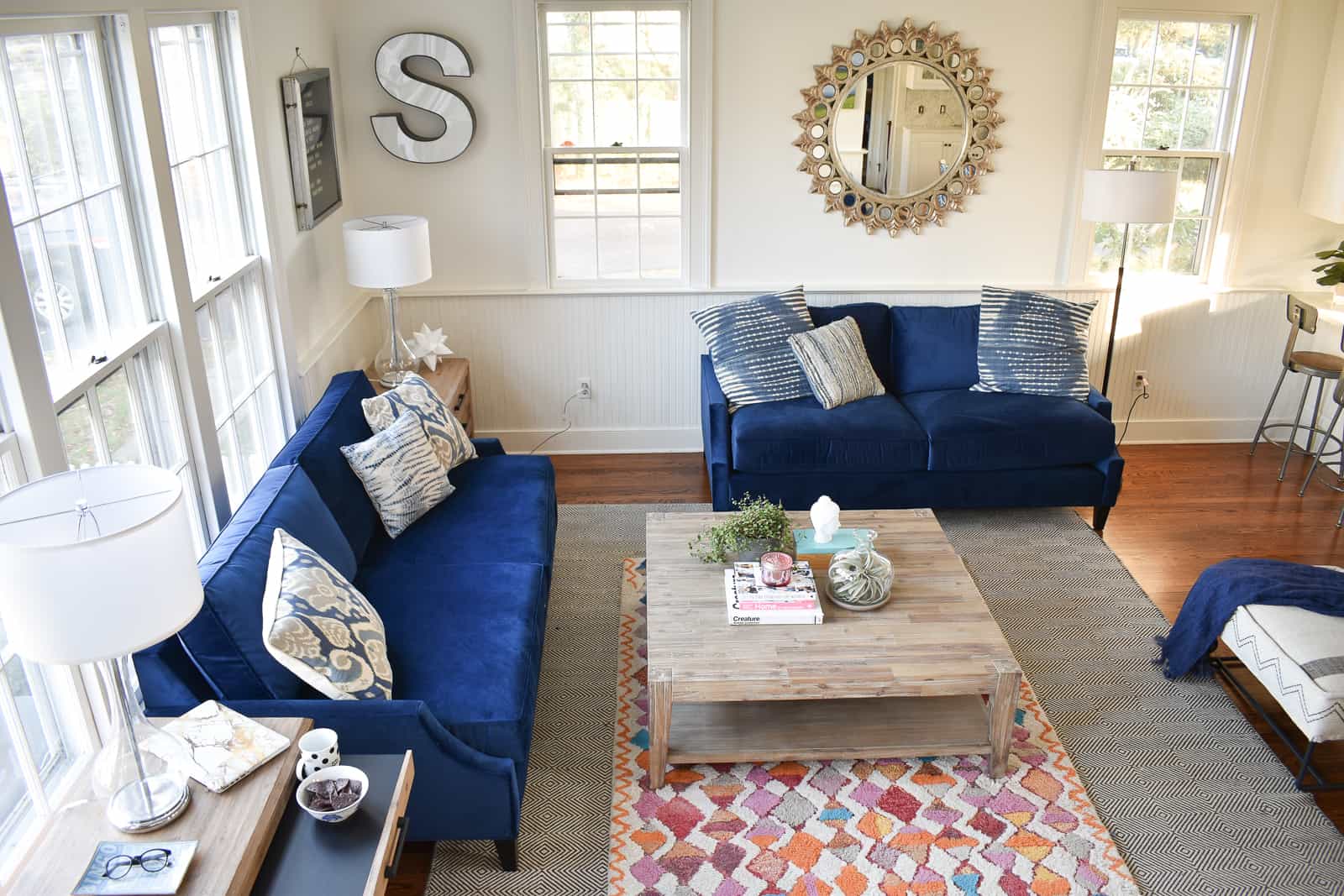 Sometime in December, I shared all the various layered rugs we have in our house on Insta Stories and you guys loved it so much, I wanted to put it into an official blog post!  I layer rugs a LOT in our house, and for different reasons. I figured I could walk you through each room to give you a sense of why I've layering in each space!
I've always loved these cow hide rugs… the texture, the colors… the durability, but… they're small. And thin. So I didn't want to use one solo since it would slide around on our hard wood floors. The neutral carpet in our office was the perfect spot to coordinate with the cowhide. The cowhide also acts as a smaller 'area' rug for that little seating area in front of the fireplace. Win-win!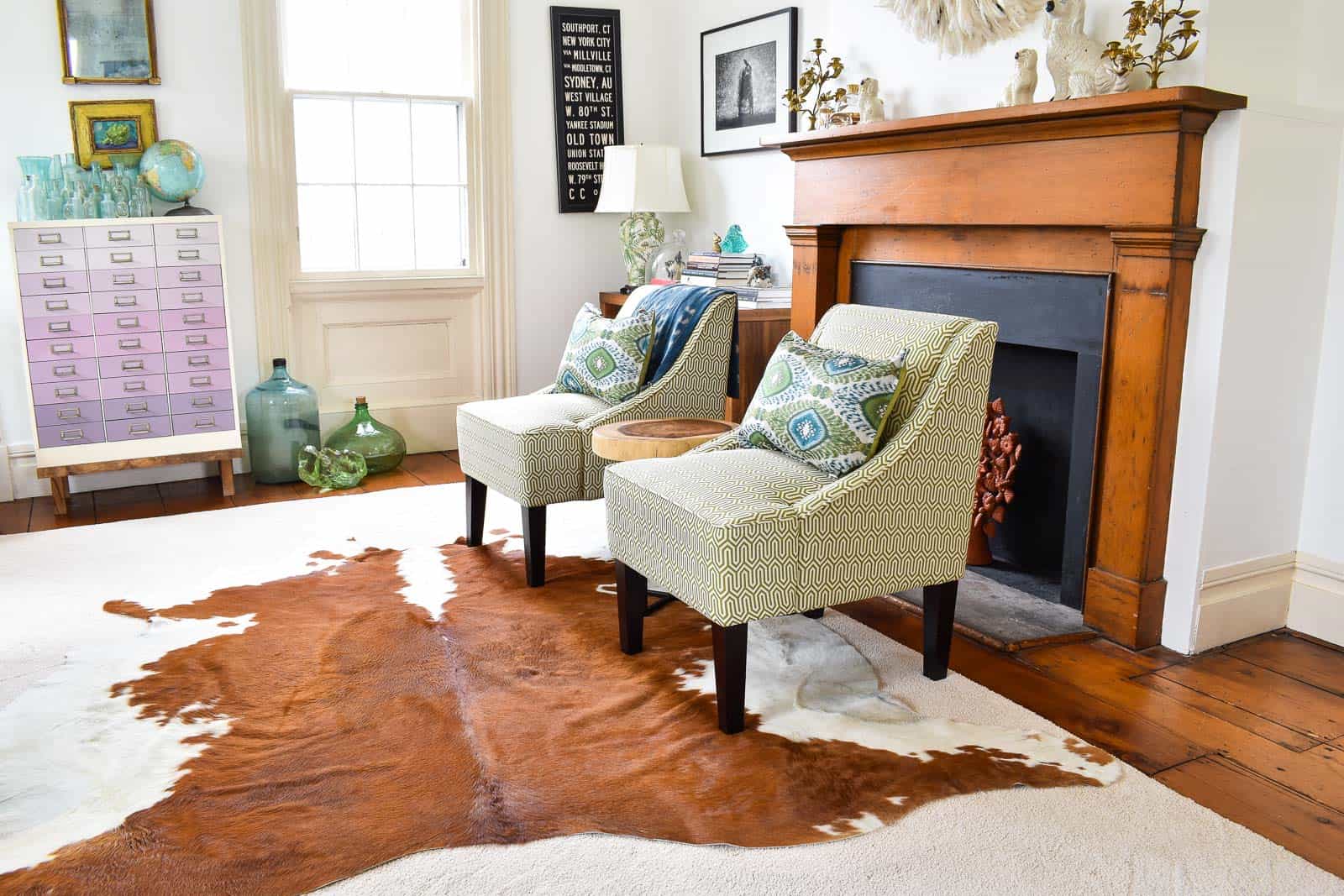 When we moved into this house a couple of years ago, the two bedrooms in the old part of the house were quite a bit bigger than the rooms in our first house. I certainly didn't have the budget to replace ALL our rugs with larger ones. I loved the green room from the kids old space, but it felt small in this room. But… A second 5×7 rug purchased during one of Rugs USA mega sales was all I needed to fill out the space a bit.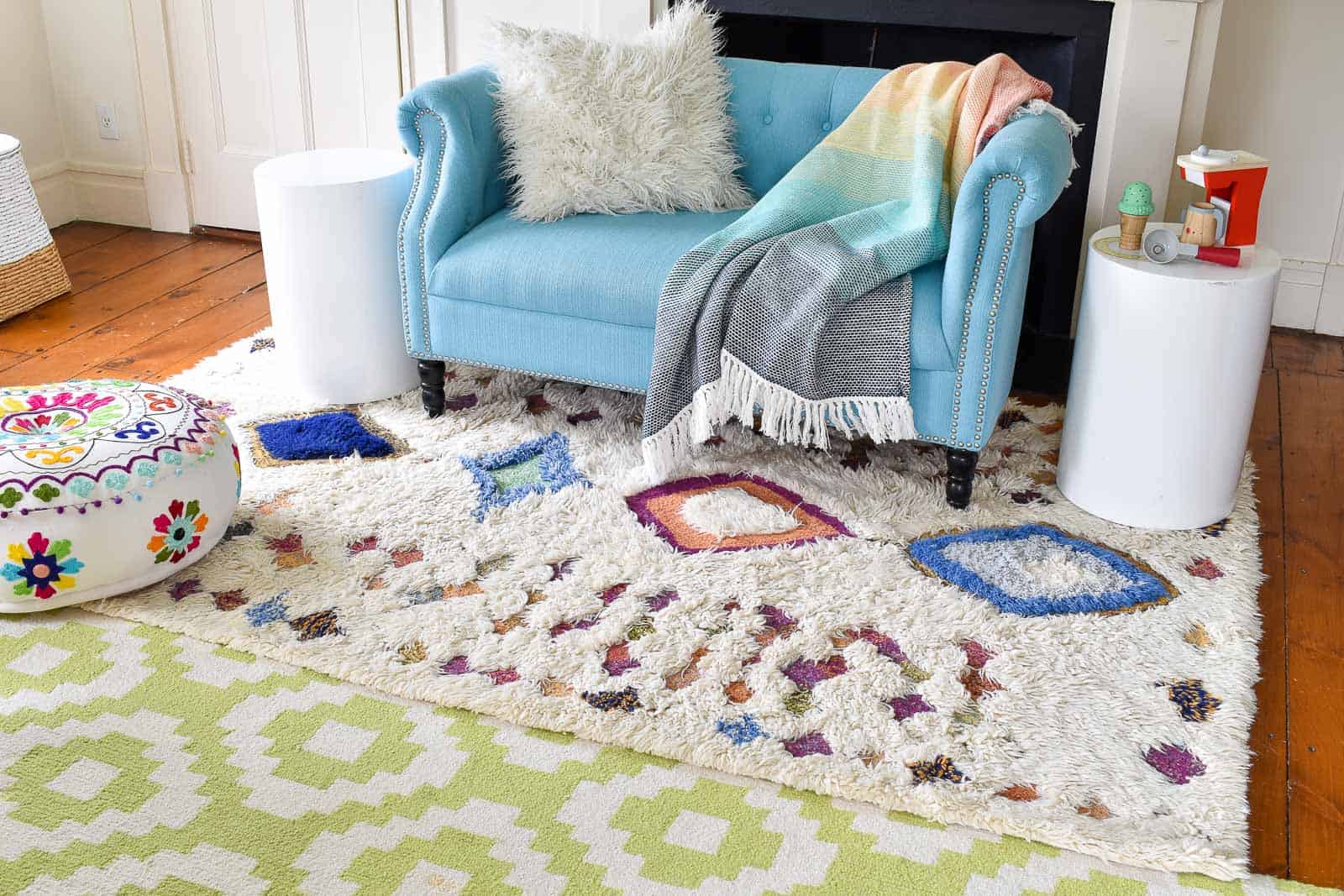 I found that navy rug at the flea market and the textured gray rug at TJMaxx.  Both were rugs that I LOVED and both kind of fit the color scheme in Oliver's room, so I brought them both in to enjoy! Having both in this space meant I didn't need to decide or play favorites!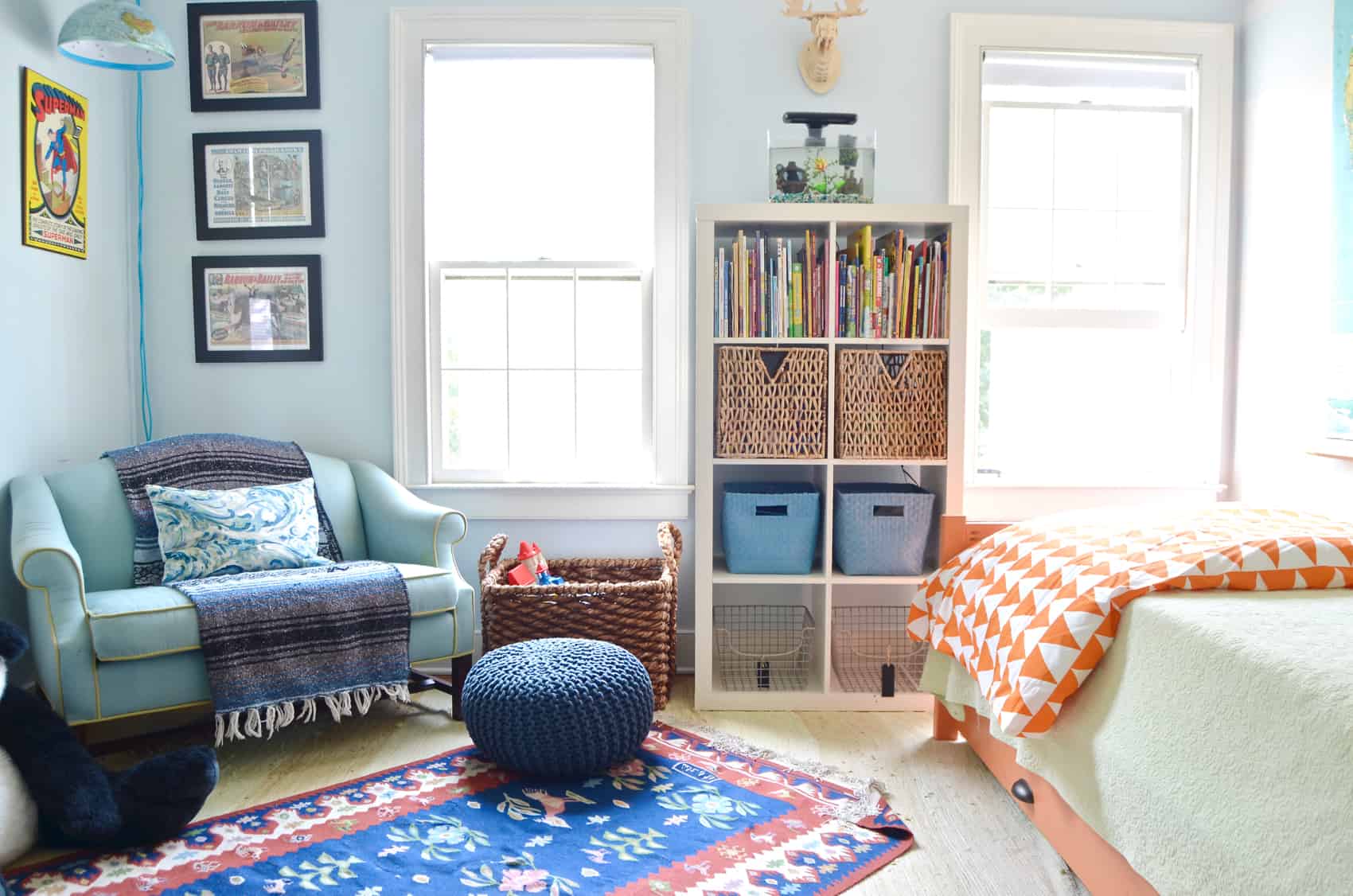 I grabbed that smaller flokati rug to cover a bit of a stain in Eleanor's room and to also give her a cozy little area next to her bed. Sometimes layering a rug is a great way to protect a high traffic area in a more fragile or delicate rug.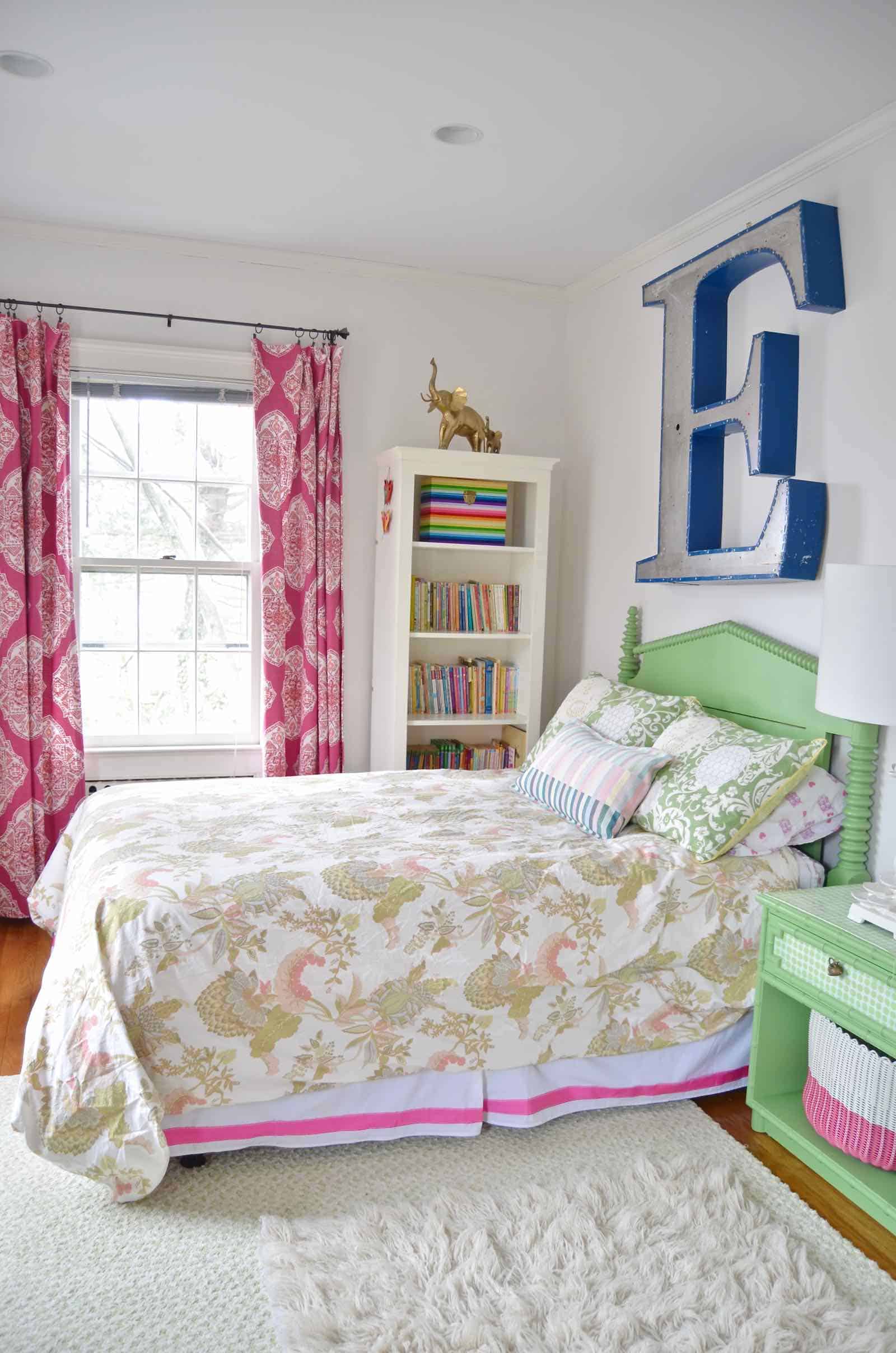 I wanted a bit of pattern in our dining room, but the one I had wasn't quite big enough. Adding that larger sisal rug underneath means I get the size I need, but I can still use my thrifted patterned rug. Smoke and mirrors, basically!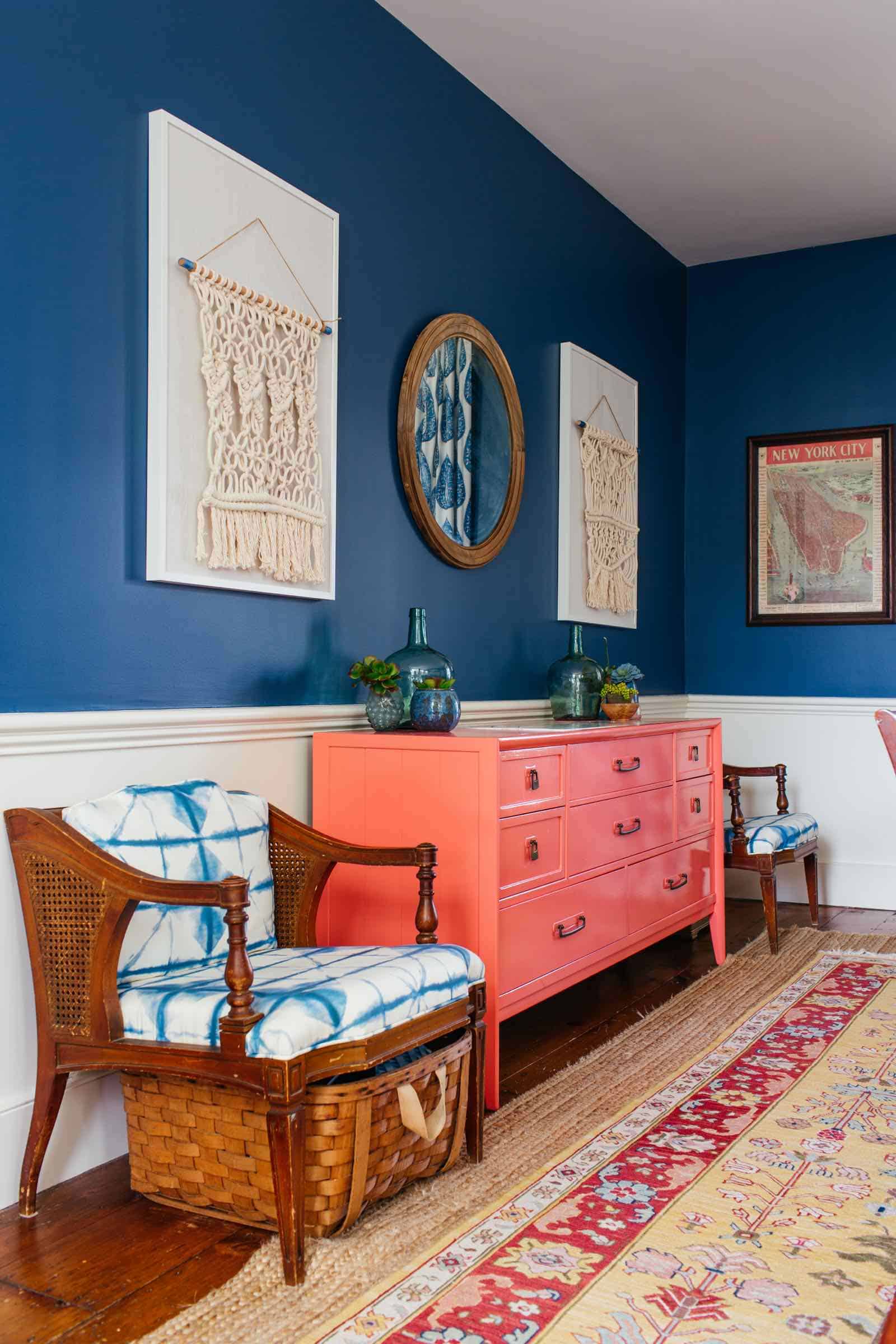 The colorful rug I have under our family room coffee table is a FAVORITE. I love the texture and the colors and the pattern. But it's a lot. Both visually and financially. I'm not sure I'd want something that bright and bold in a larger size, but I do love what it brings to the space. So I grabbed the smaller budget size to layer over the larger neutral rug and I think that was the right decision. The whole room filled with that rug might have been a bit too wild.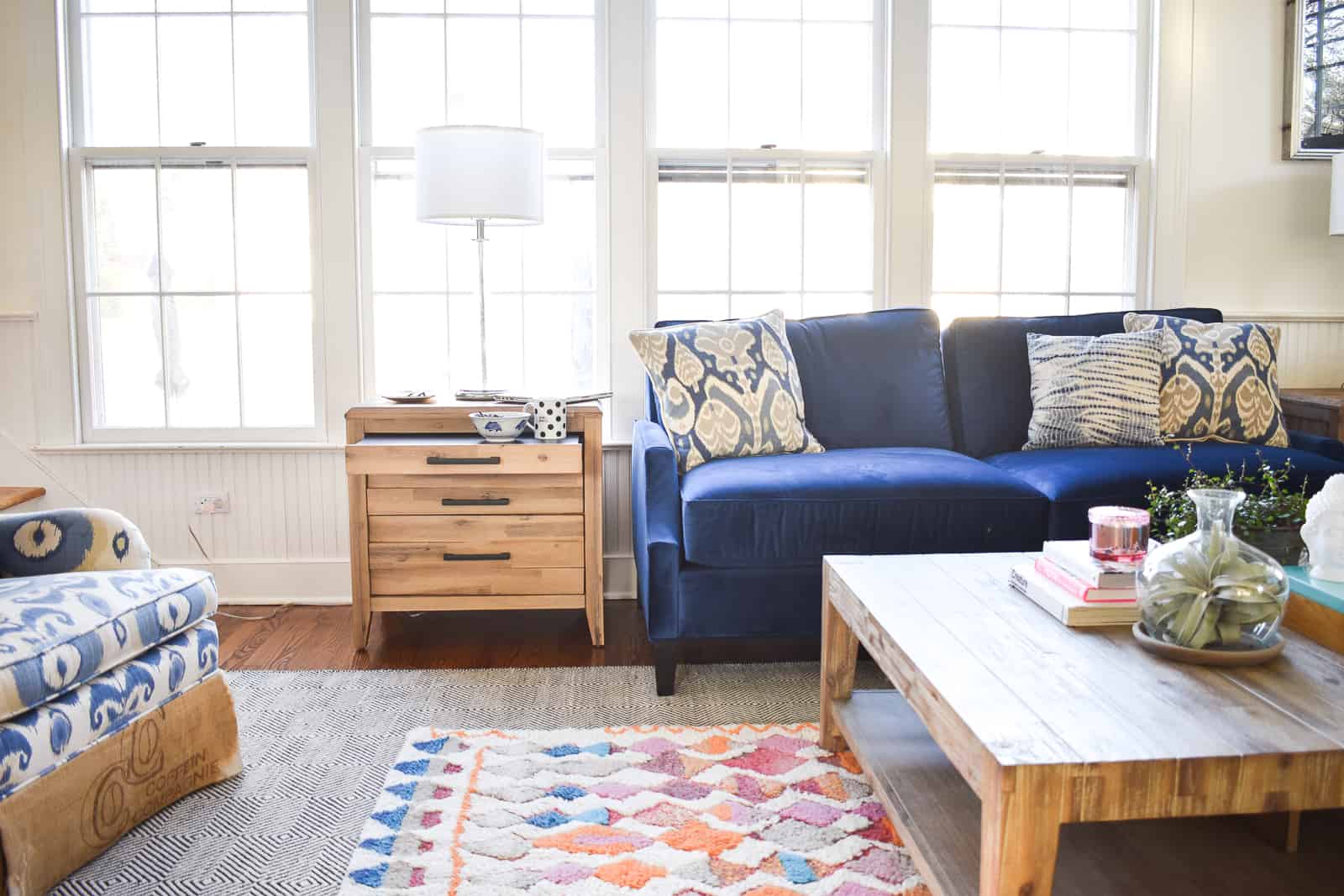 Other things to consider:
Shifting. If the bottom rug is synthetic or has a flat weave, the top rug may slide around a bit. Most of our rugs are wool and they stay put great, but I did hear from a few readers that their top rugs sometimes slide around a bit.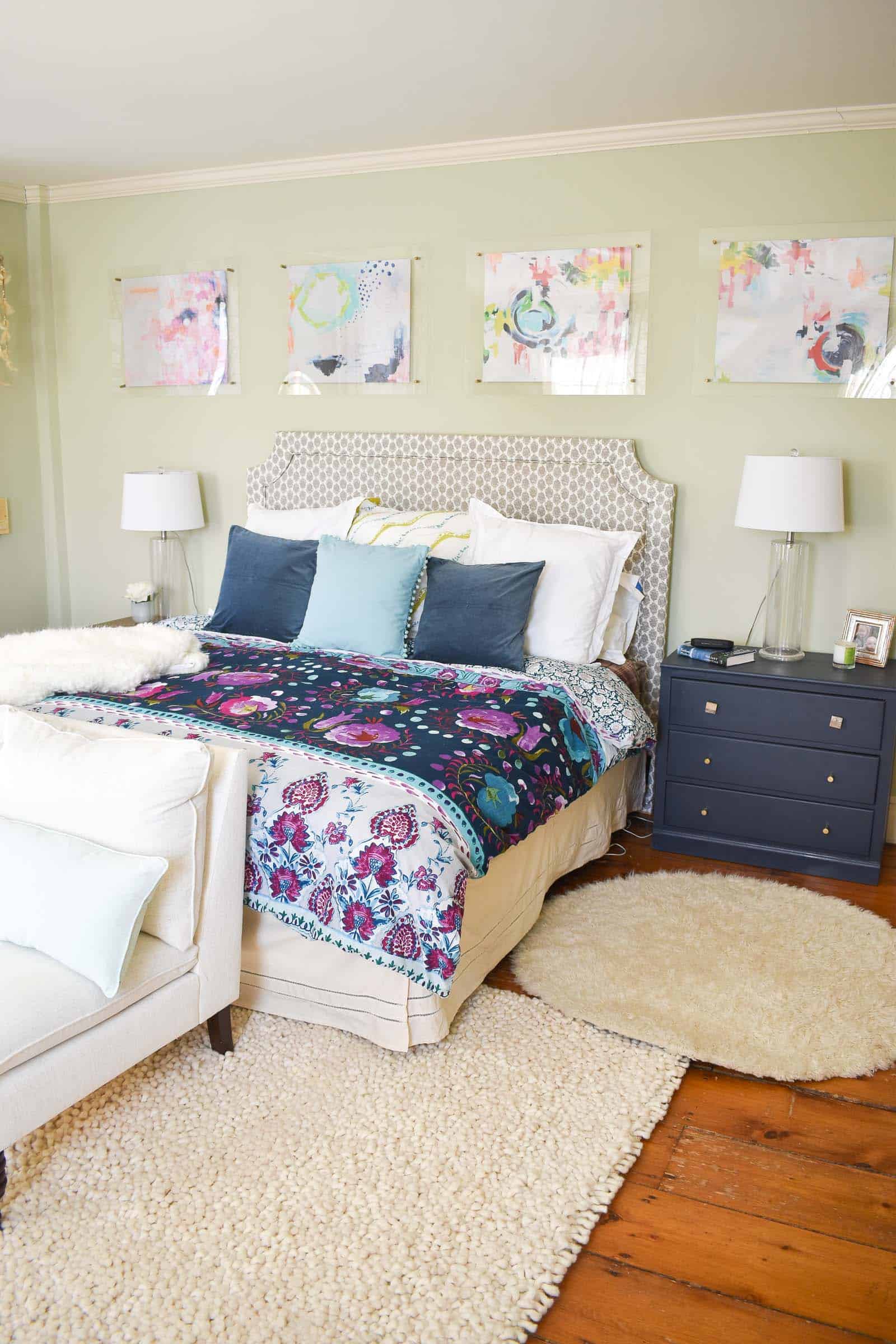 Cleaning. For high traffic areas, you'll have to vacuum under the top rug which could get old. Most of my layered rugs are small enough to pick up or in places like under the dining room table (i.e. very low traffic) so we just vacuum the top of the rugs.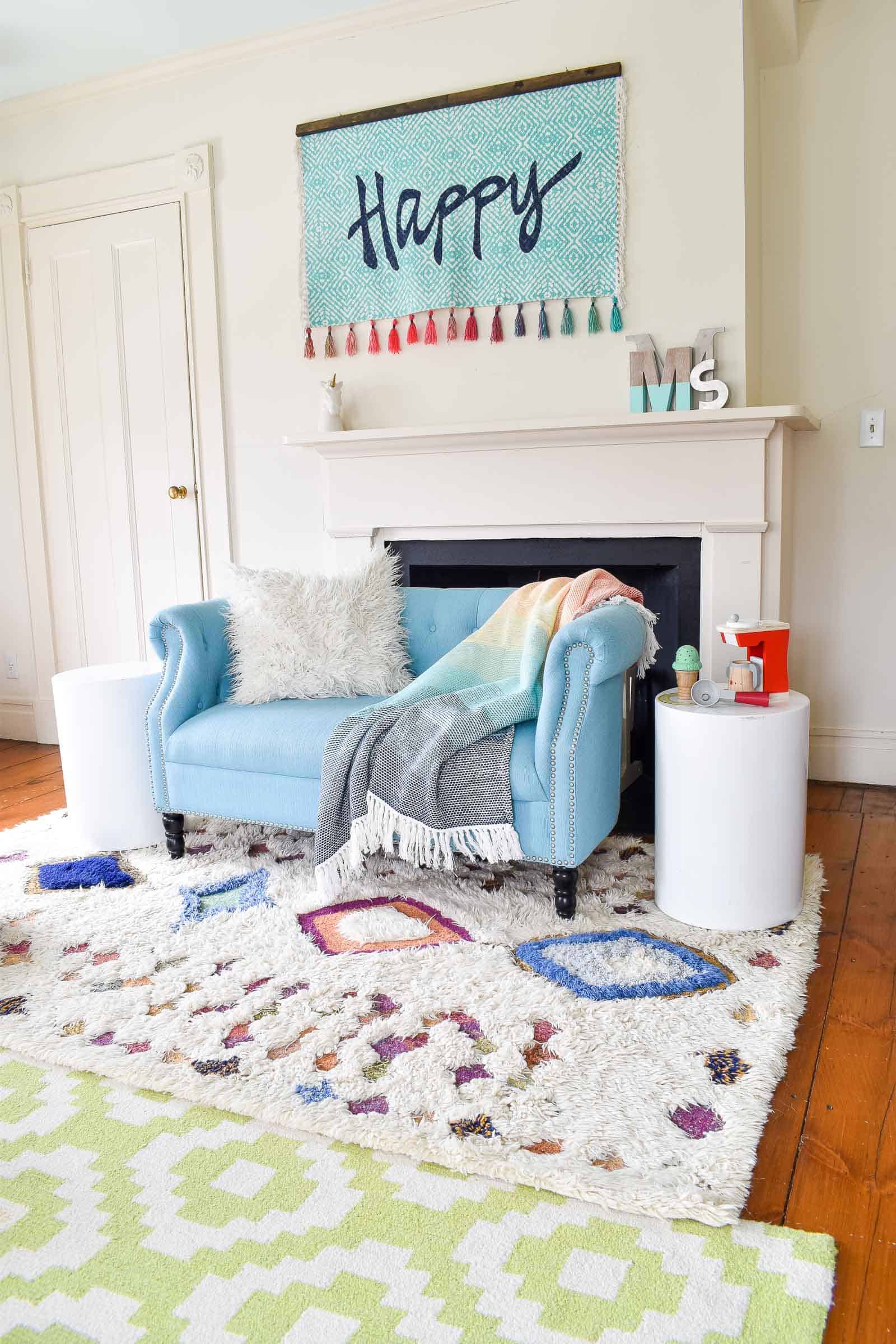 Sun. This didn't even occur to me until a reader mentioned it, but if your rugs are getting lots of direct sun, then the possibility of fading is something to consider. Meaning, your bottom rug might fade except for the space where the top rug is lying.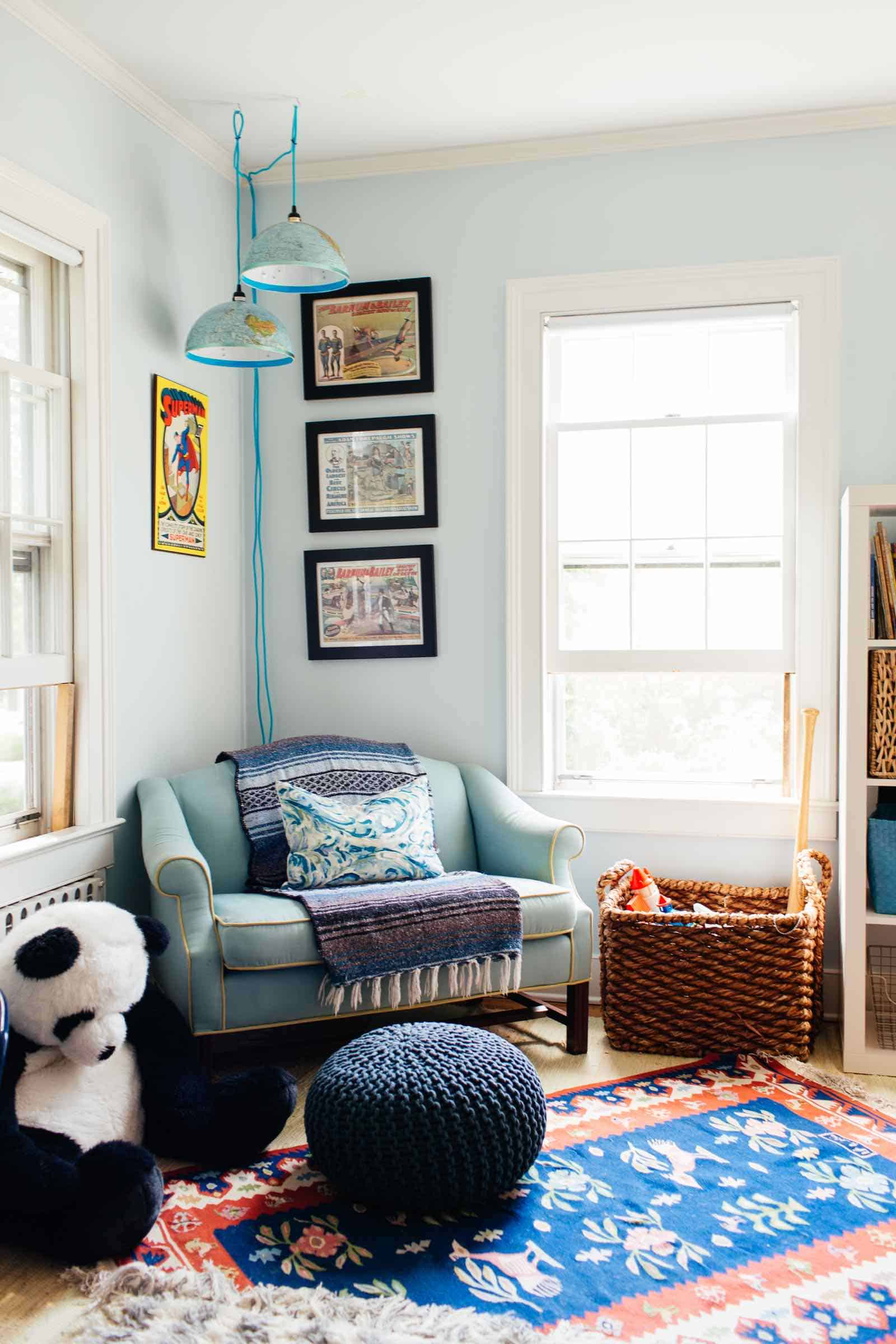 Damage. If the bottom rug is super delicate and the underside of the top rug is somehow rough or bound in a particular way, I suppose there's a possibility that extended wear might occur on the bottom rug. Simply put… be careful layering anything on top of Grandma's antique kilim.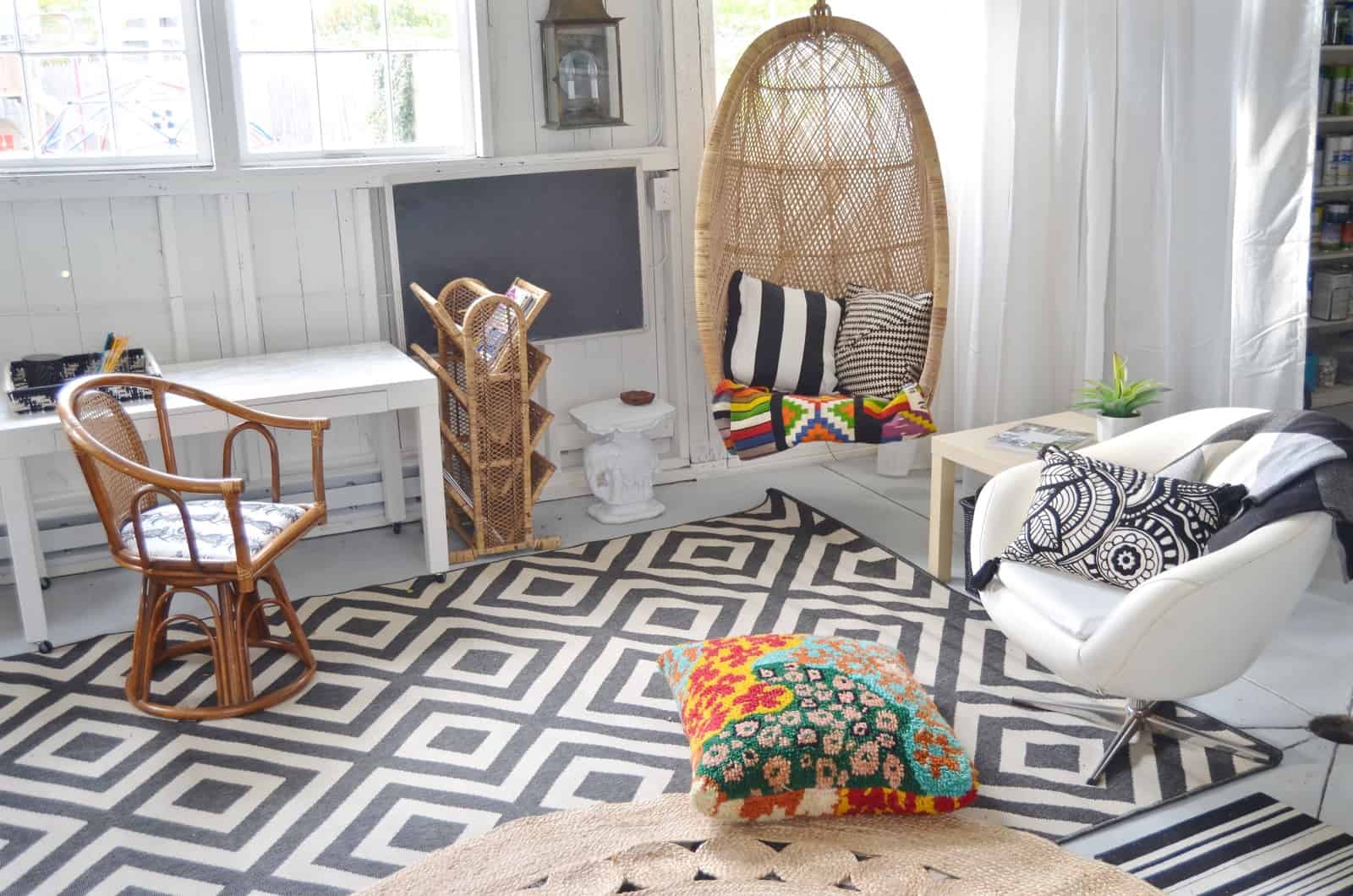 As you can see… I've layered rugs in a bunch of rooms over here and they all have a different feel to them. There are lots of reasons to layer, and hopefully this post gave you some ideas. If you guys layer rugs in your home, let me know! I'd love to see how (and why) you've done it!!