Office Update and a New Carpet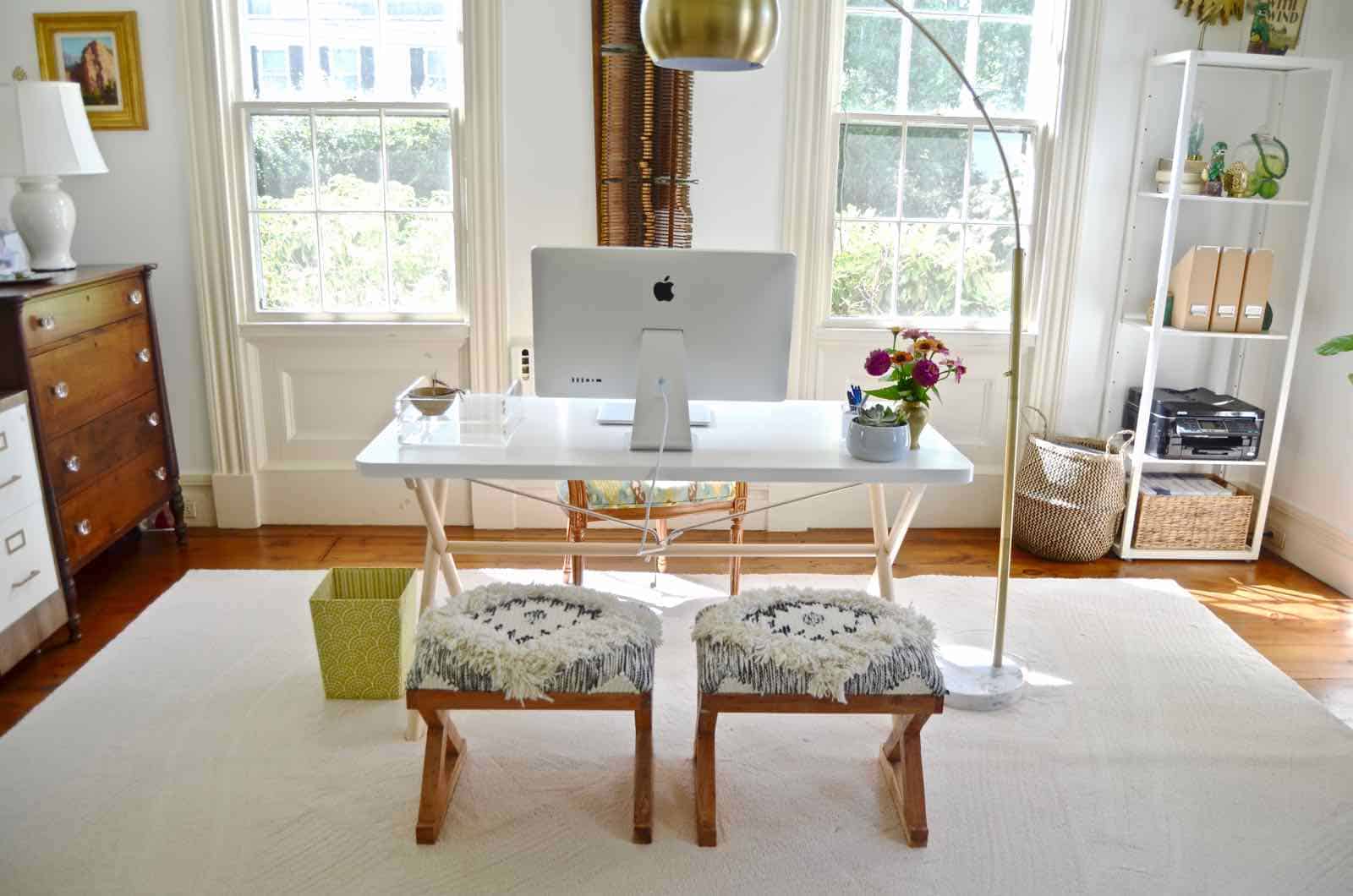 This post is sponsored by The Home Depot.
You know how sometimes you don't realize how much you want to change a space until all of a sudden, one minute it just HITS you? Well… this is our office, AND… as luck would have it… our dog Frank had decided that the far corner of our old rug was going to be his 'I can't hold it any more' spot. (Which is a fancy way of saying, that's where he'd pee.) This is the moment when my PetProof Carpet arrived from The Home Depot to give me a new lease on life.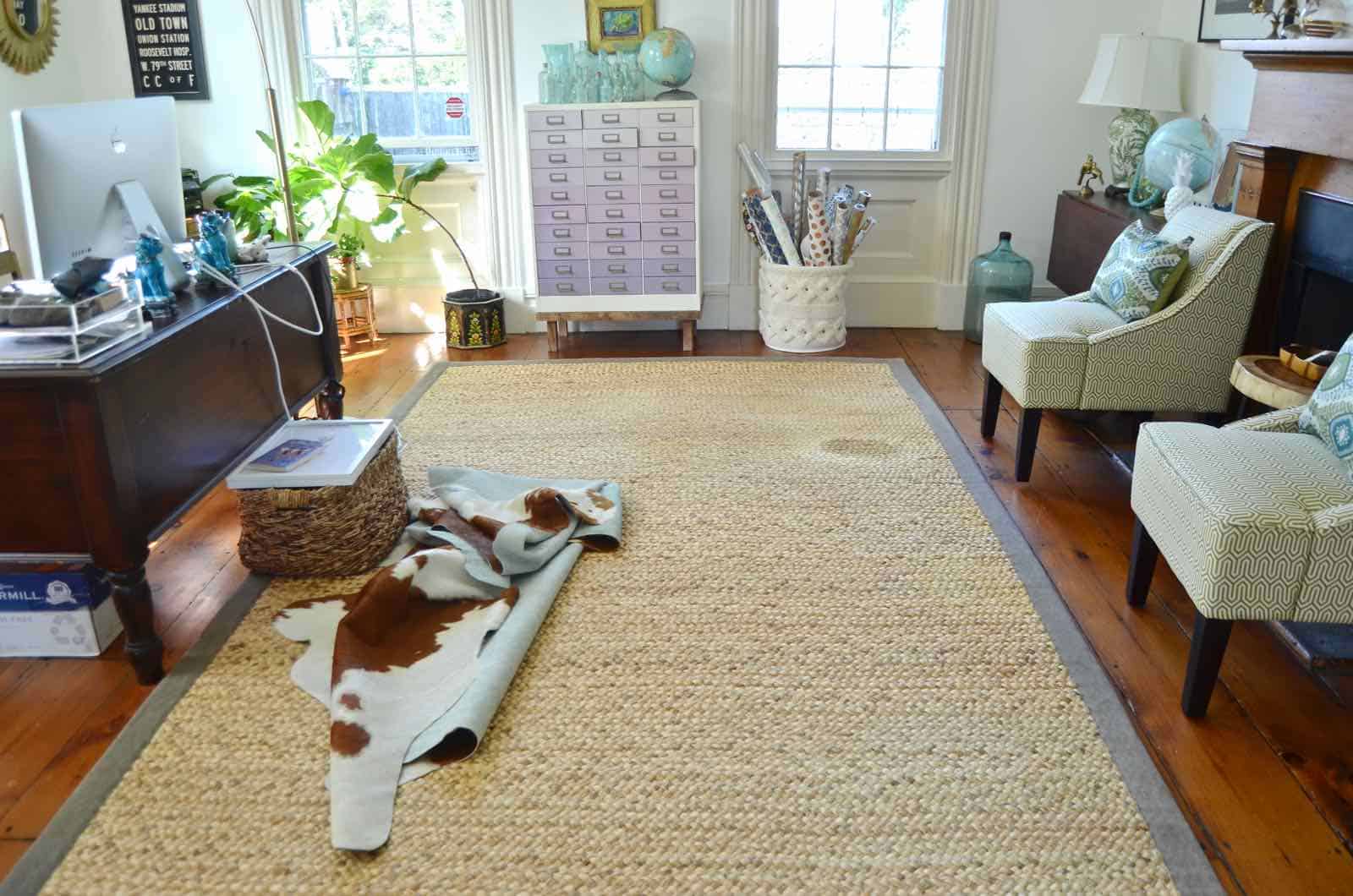 As someone with kids and dogs, this carpet might as well have my picture in the fine print. Here are the features and you'll see why I was so excited to get my cookie dough covered hands on it: 1. It doesn't absorb moisture (technical term: 0% absorption)… that means NO SMELL! Also? It doesn't say as much, but my best guess is that it was made at Hogwarts because it has a spill and soil shield for easy clean up and yet it's THE SOFTEST RUG I've ever felt in my life. I hear 'spill and soil shield' and I think… rough and plastic-y. Nope. I could nap on this bad boy.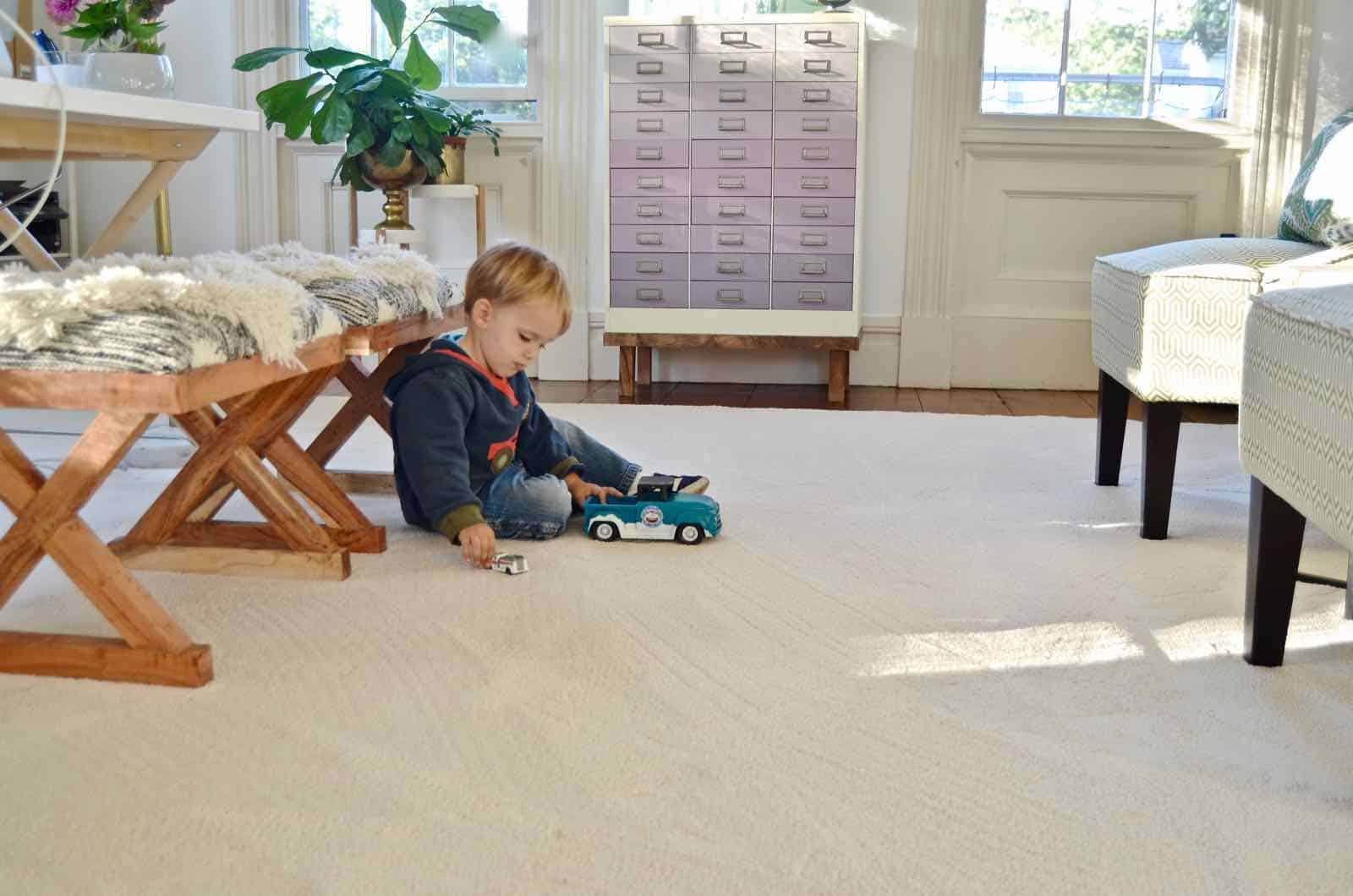 Never have I been more excited to roll up and destroy an old rug as I was that sisal. Once I got the rug up… the rest of the space felt, well… heavy. I decided to make a few furniture changes as well to coincide with the new pee-free rug. The minute I unrolled the PetProof carpet, the space felt a million percent fresher. (And not just because the pee rug was gone.) I chose the highest pile I could so it would relate a bit to the Moroccan shag I have in the adjacent living room. Picture me with bare feet gleefully pacing the new carpet, here.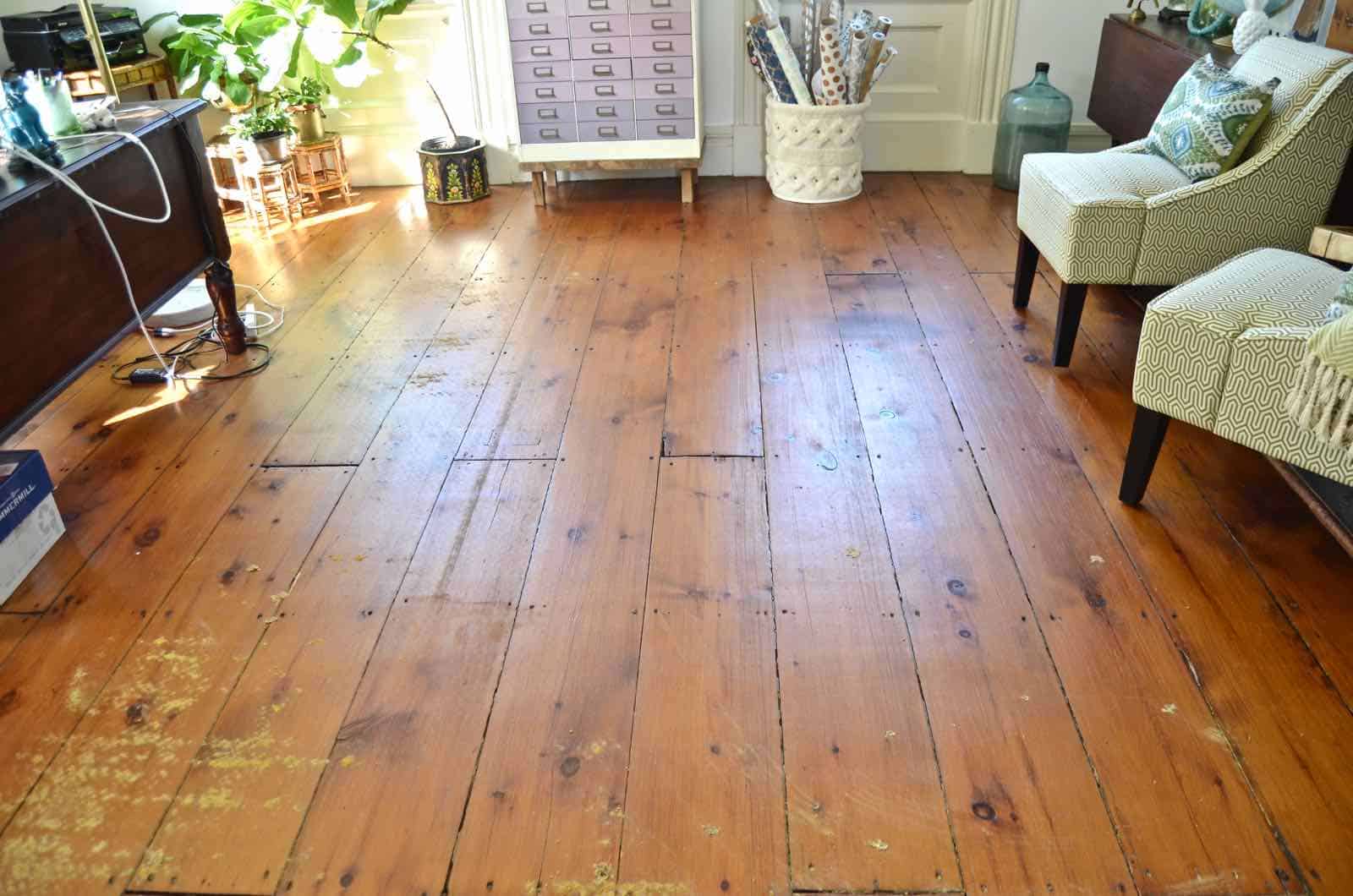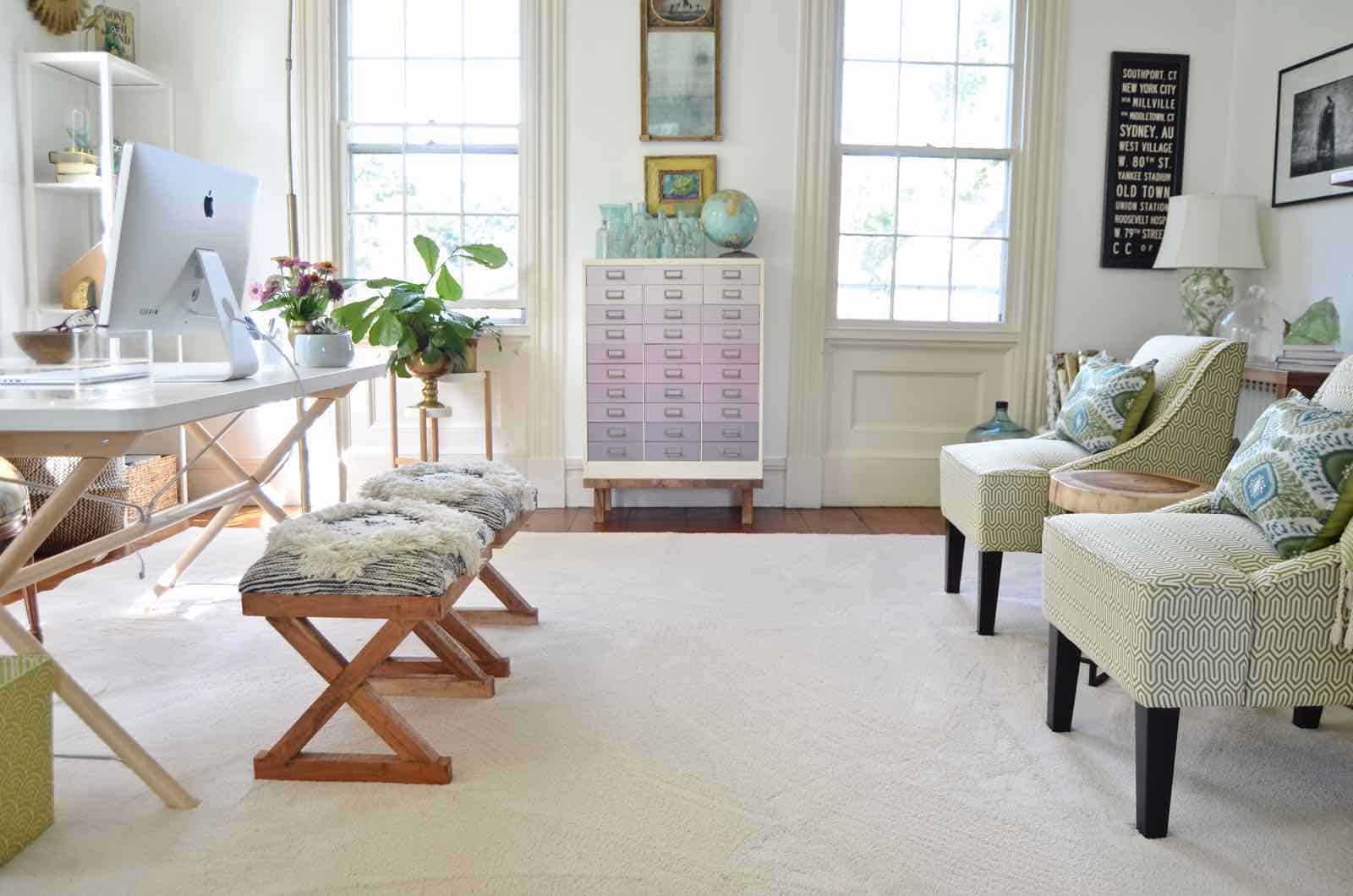 The PetProof carpet is typically installed wall-to-wall, but these historic rooms wouldn't look right with wall-to-wall… so I asked whether we could bind the PetProof carpet to be an area rug. The answer: heck yeah they can! The new rug fits the space a little better than the sisal did and brings in a bright modern texture that I'm SO excited about.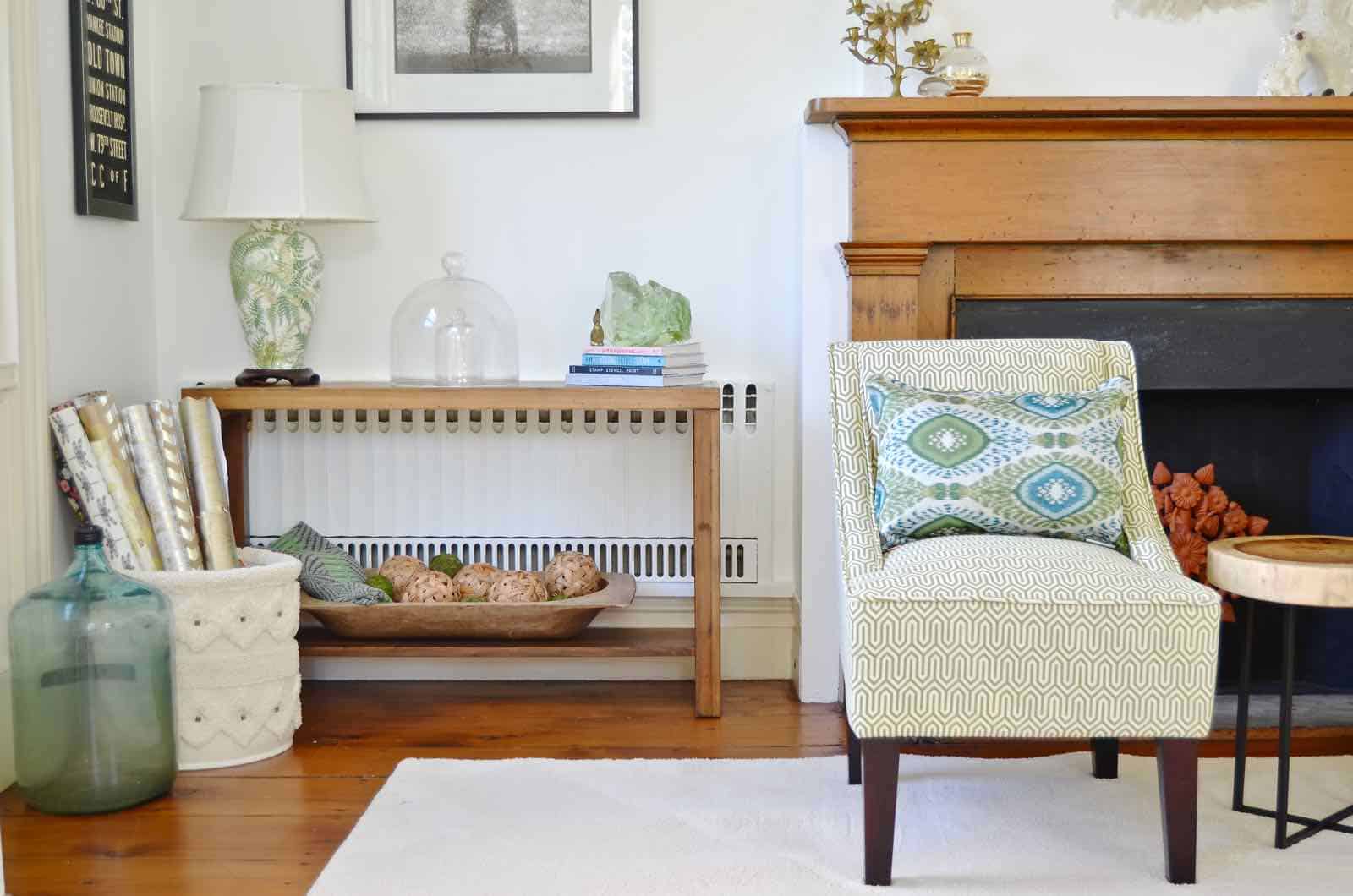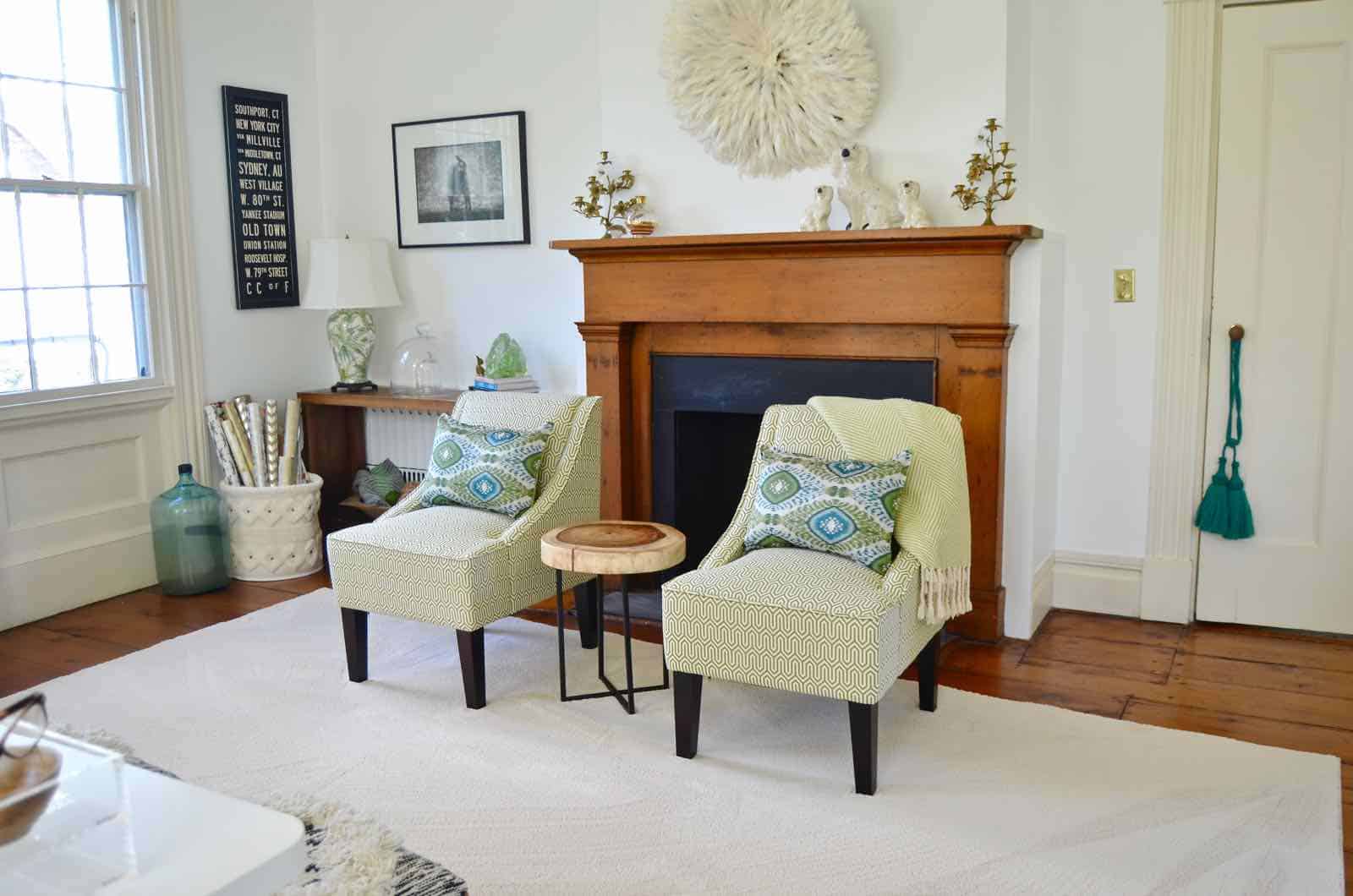 Like I said, I brought in a sleeker table and that metal shelf and then traded out the bench that had been against the desk for those two boho X-benches. Those few design changes transformed the space and really play well with the new rug. Did I say how much I love it?!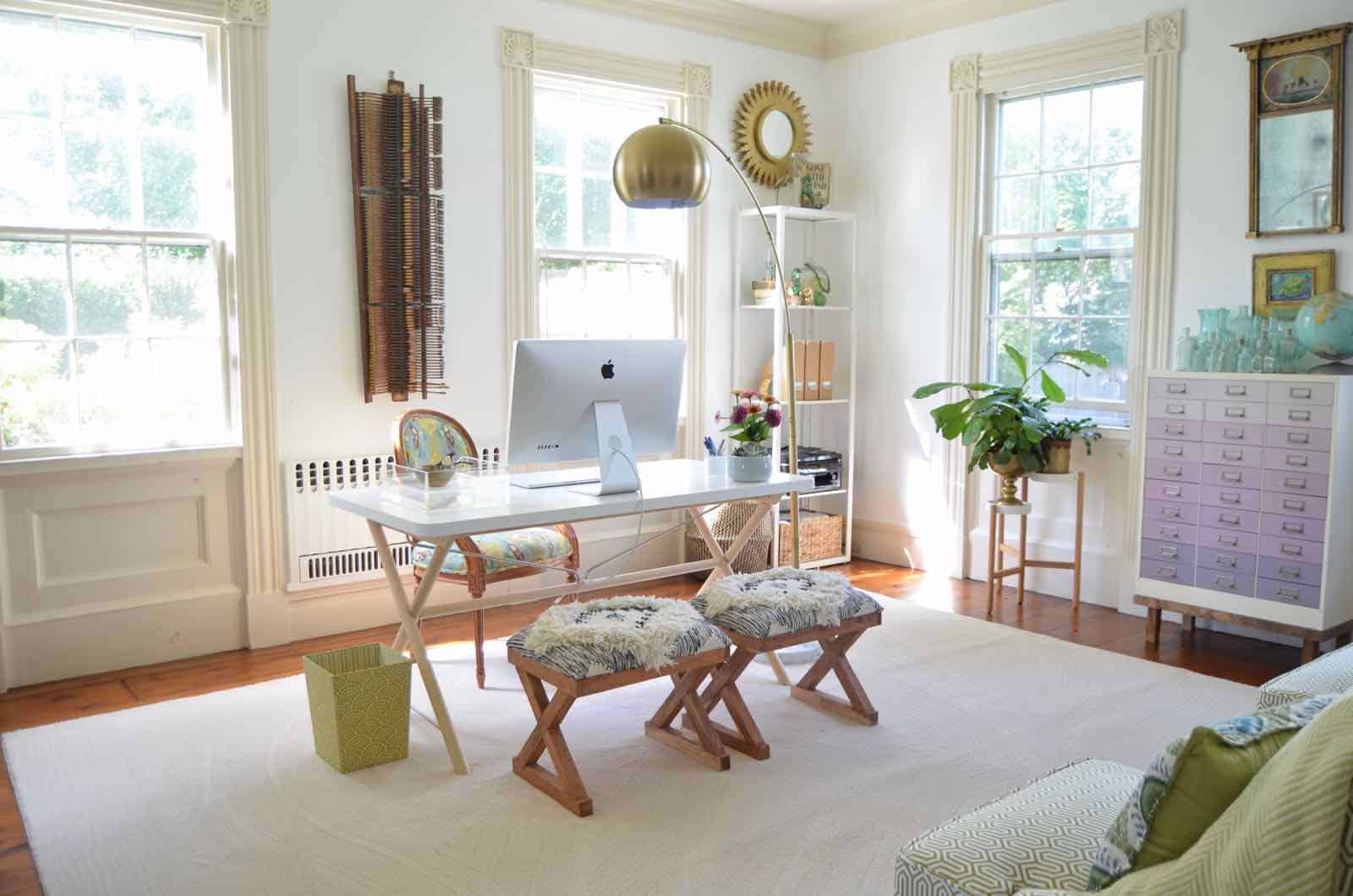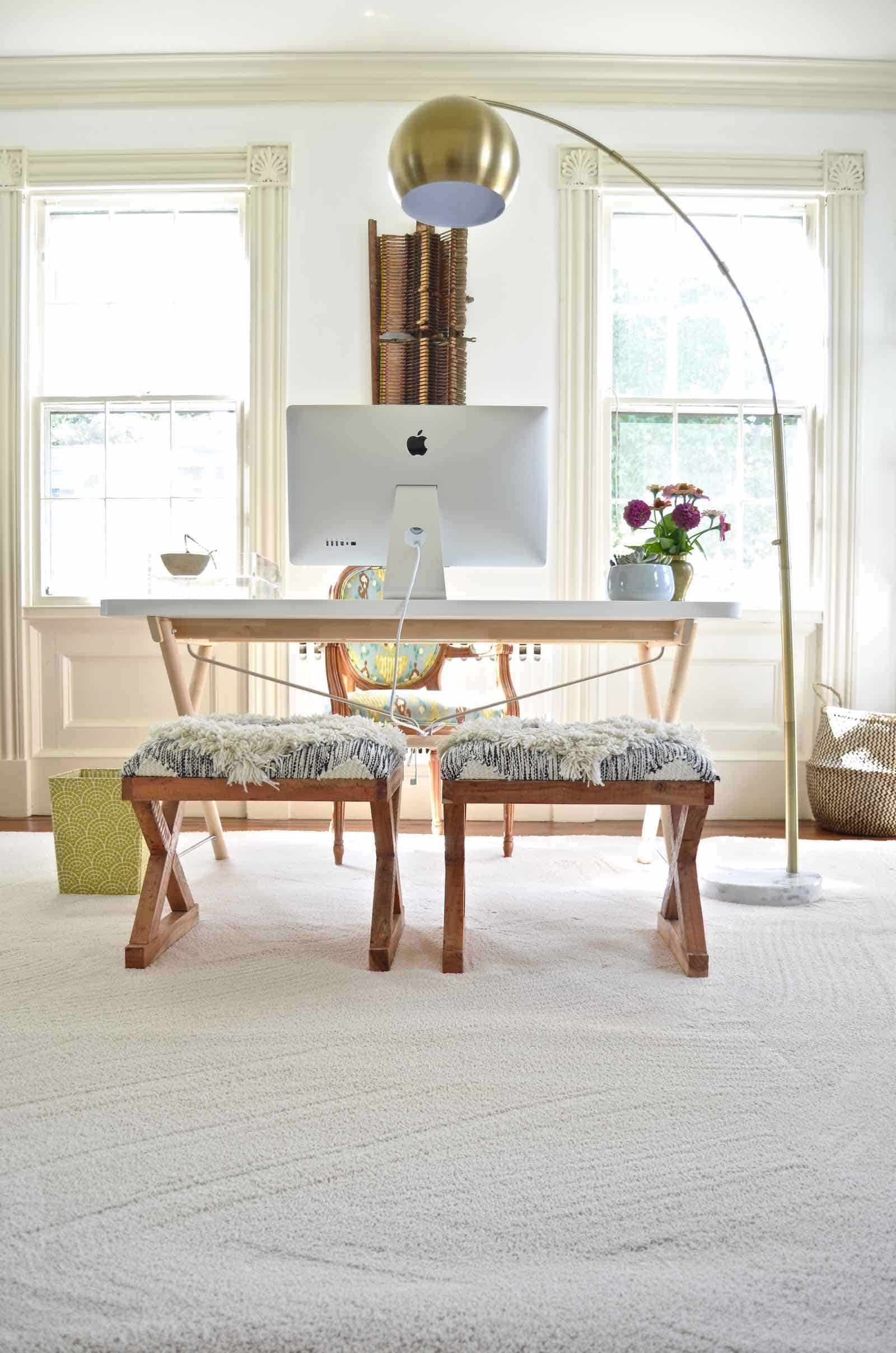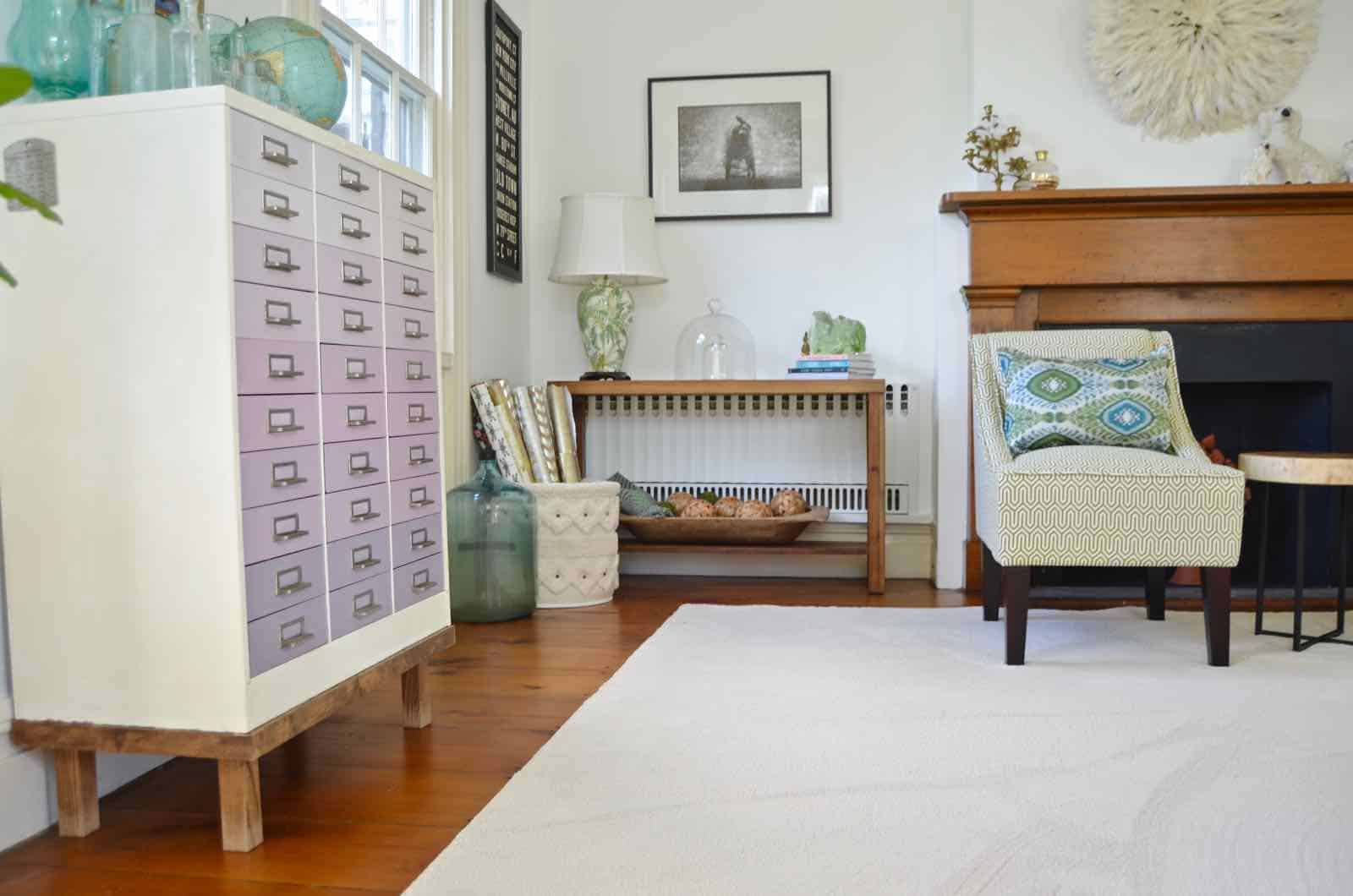 The playroom is right next to the office so it's not uncommon for the kids to 'spill' over into this space. Watching them rolling around on the rug and crawling under all the furniture was proof that this new PetProof carpet is going to get along juuuuuust fine with the Smith clan.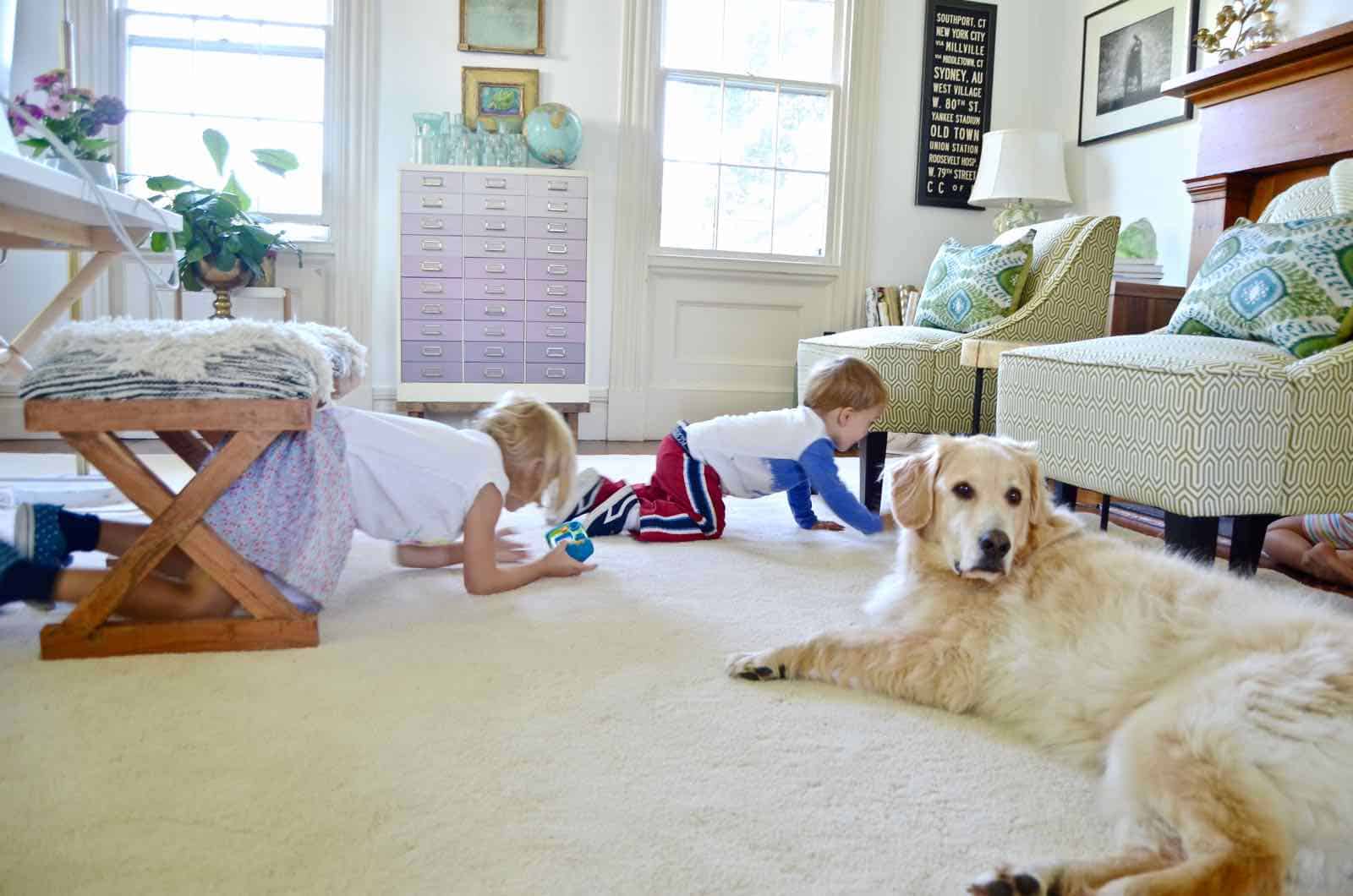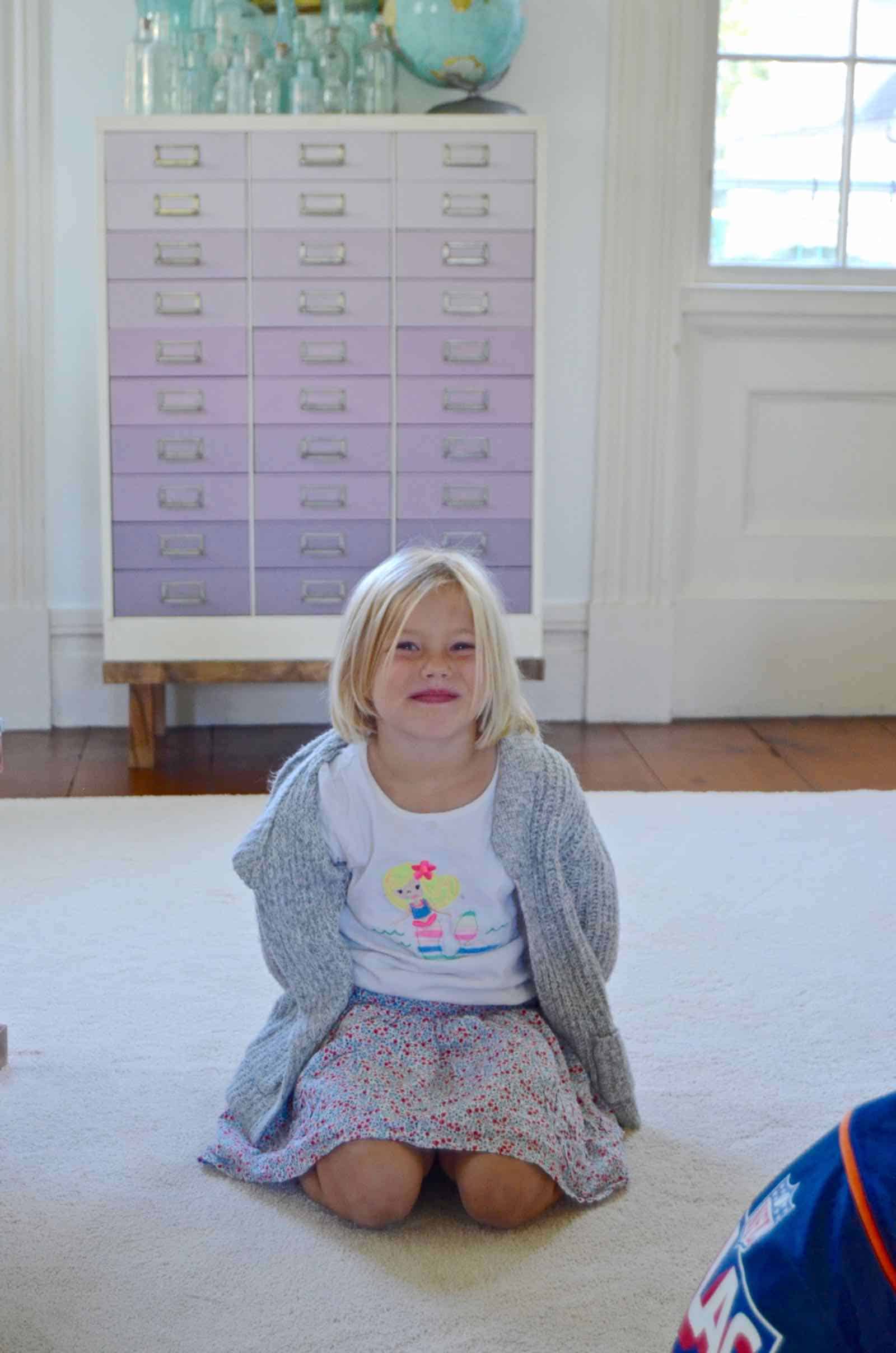 I could NOT be happier with how this space looks now. It feels lighter and brighter and so much calmer… just how an office should feel! And to think it all started with a pee stained rug.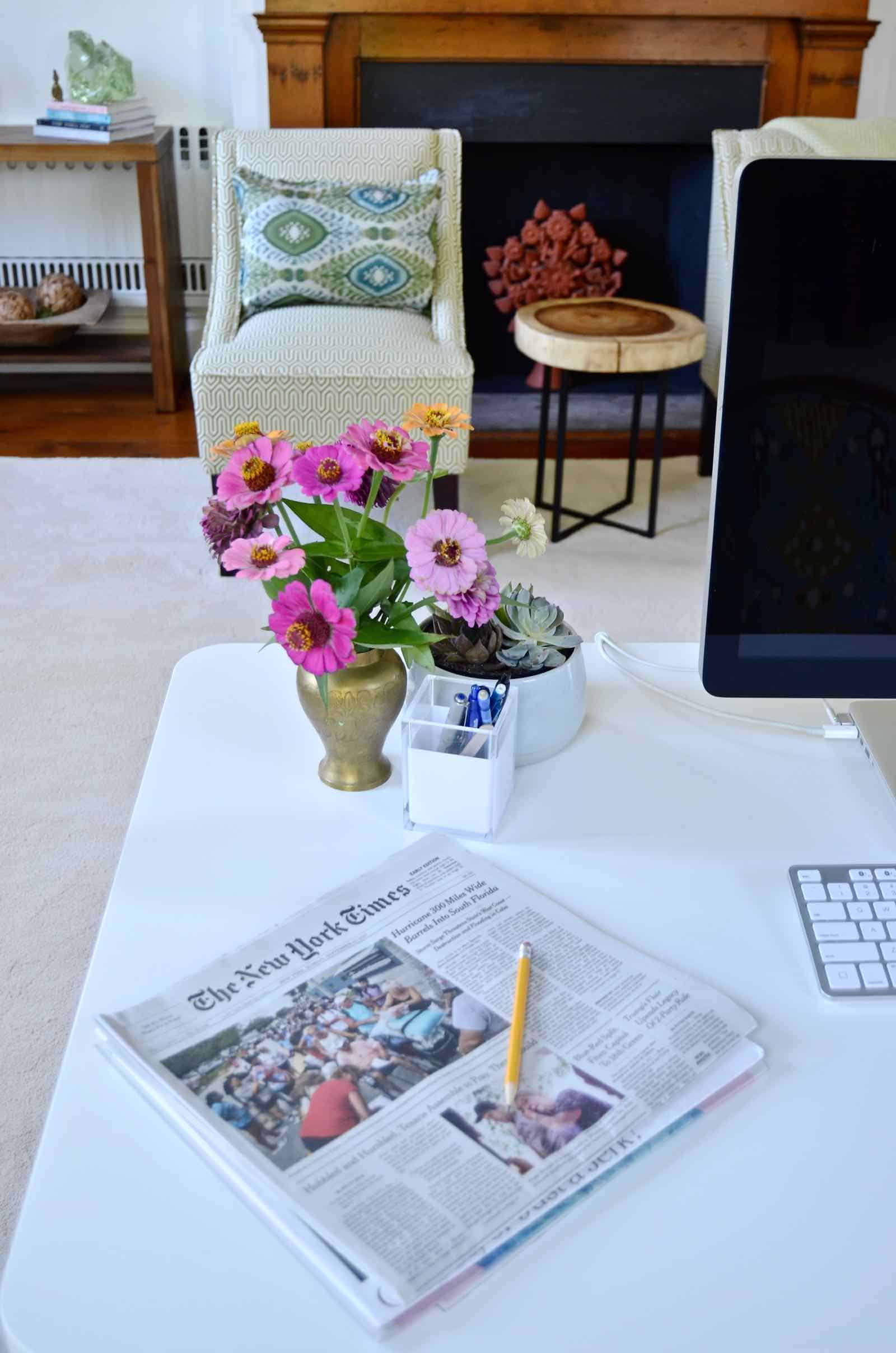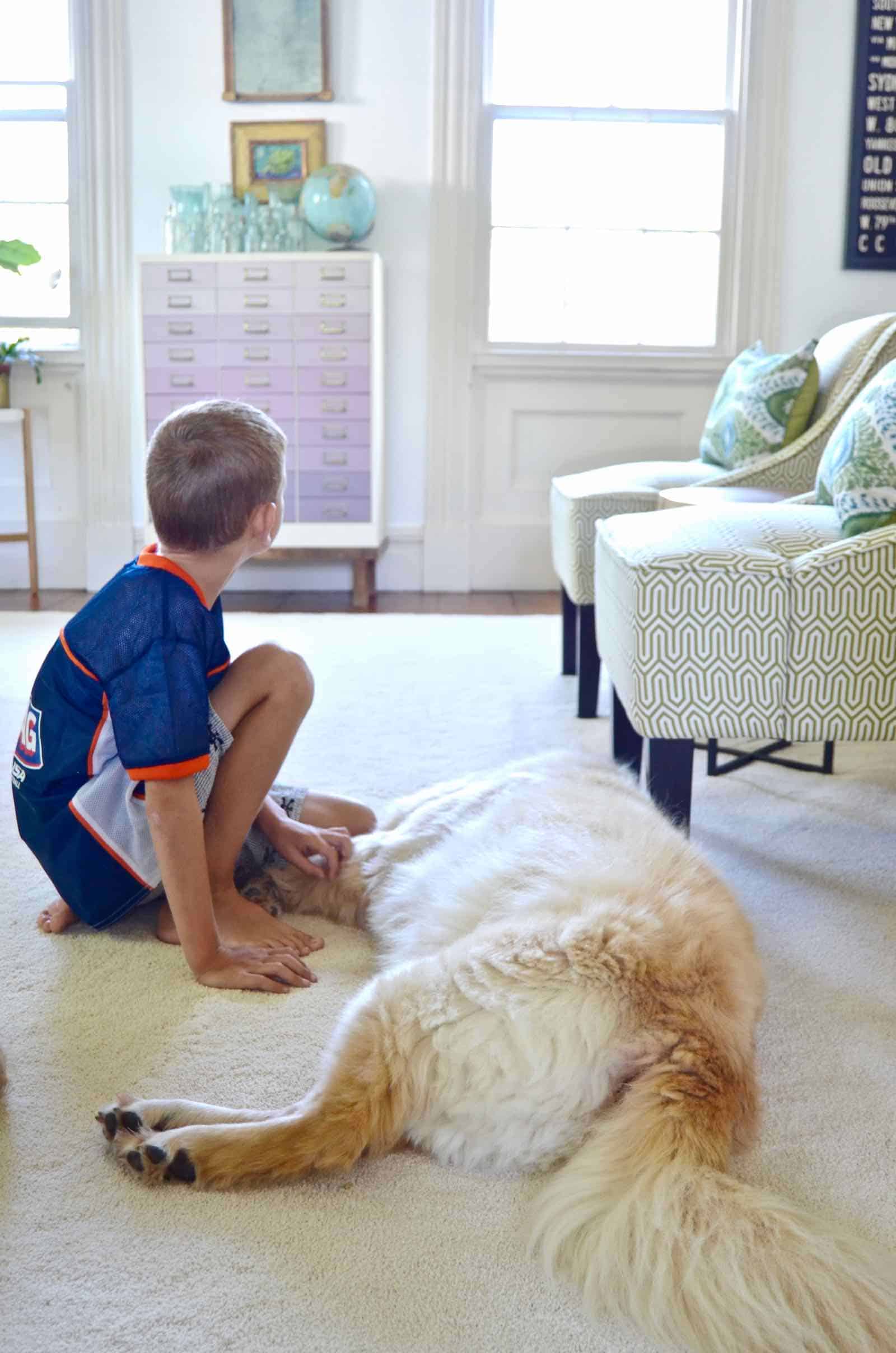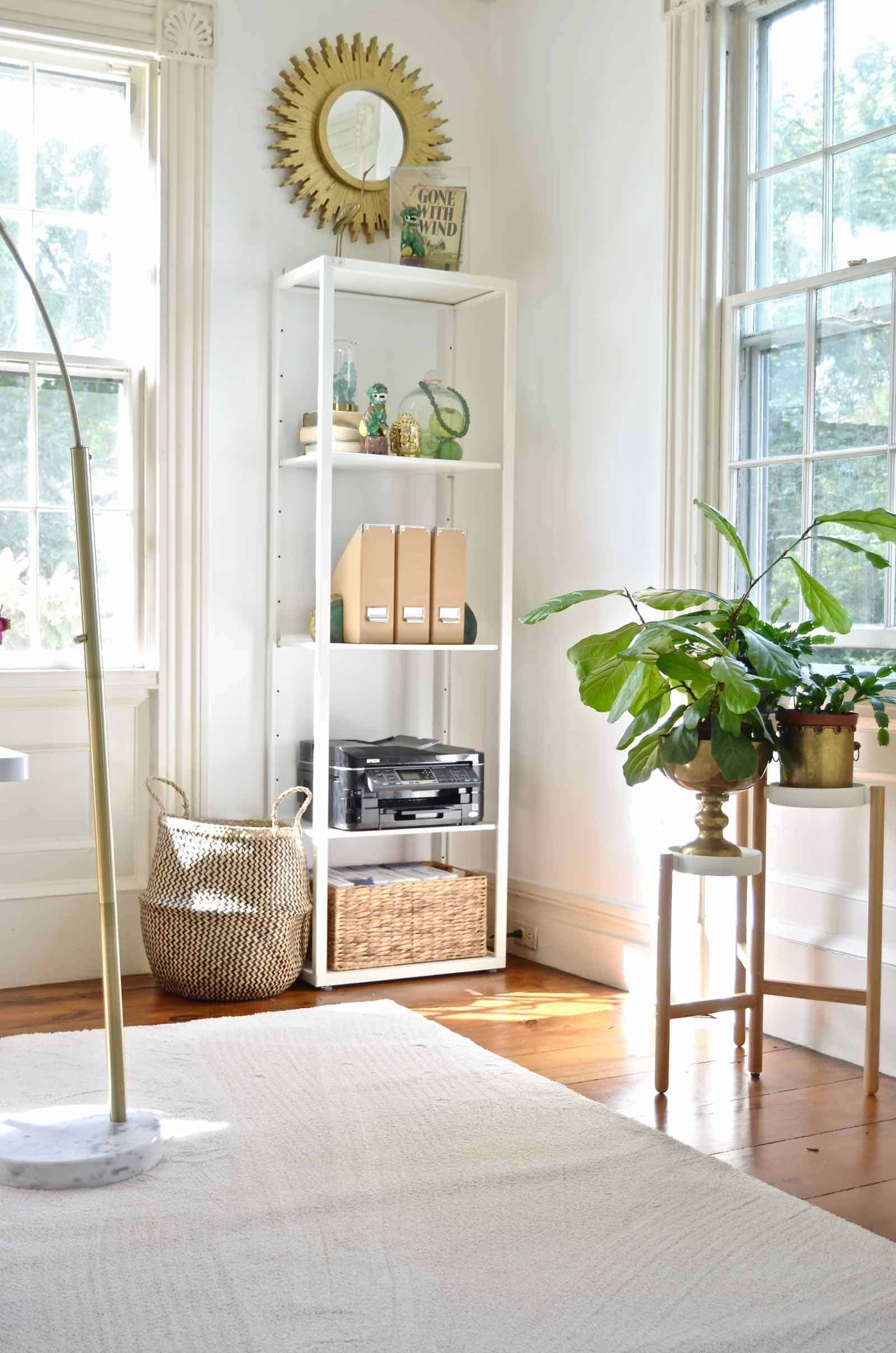 Thanks so much to The Home Depot for giving me the rug-induced motivation to update and refresh this room… I didn't realize how much I disliked the old space until I put together the NEW space!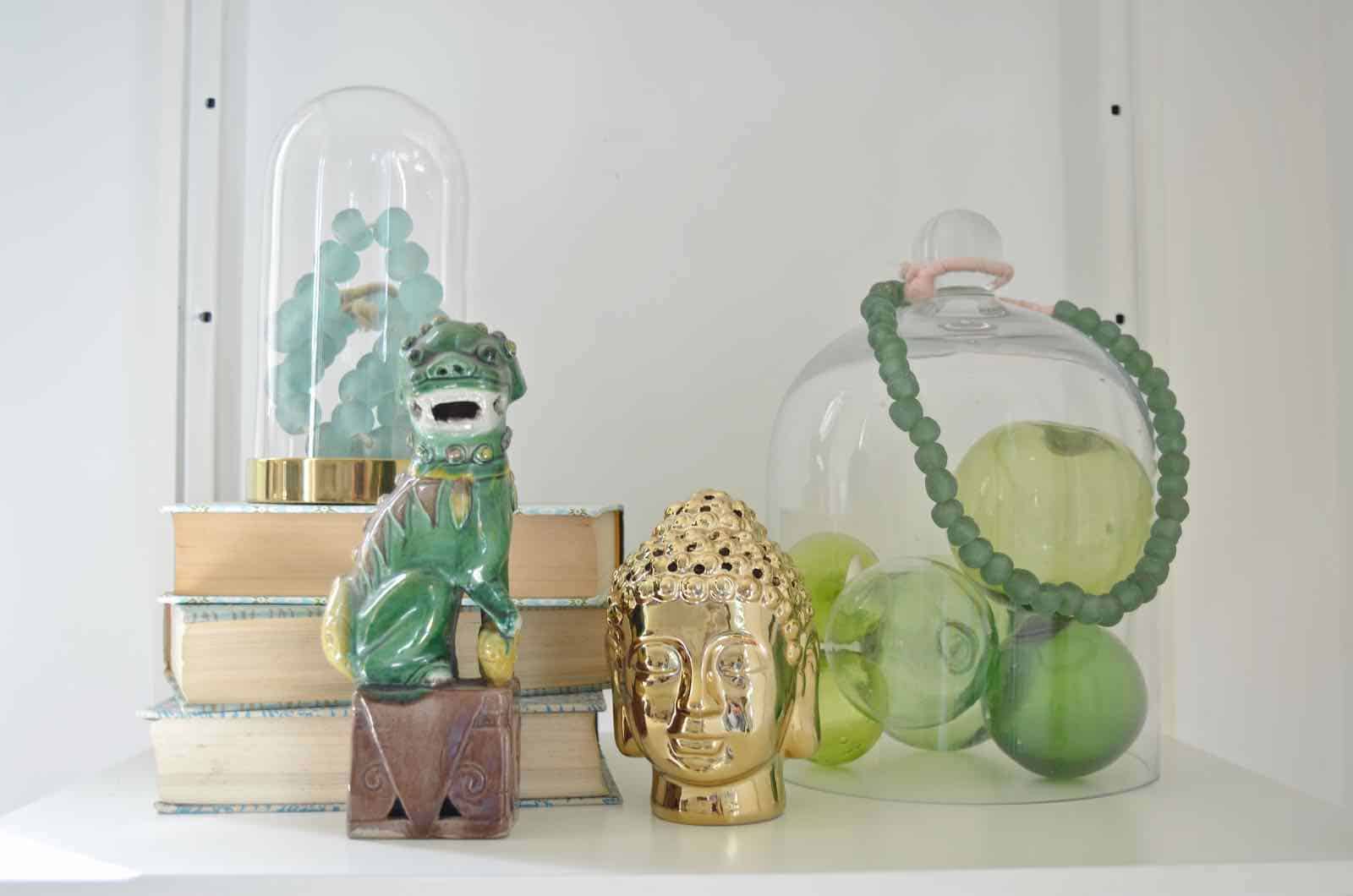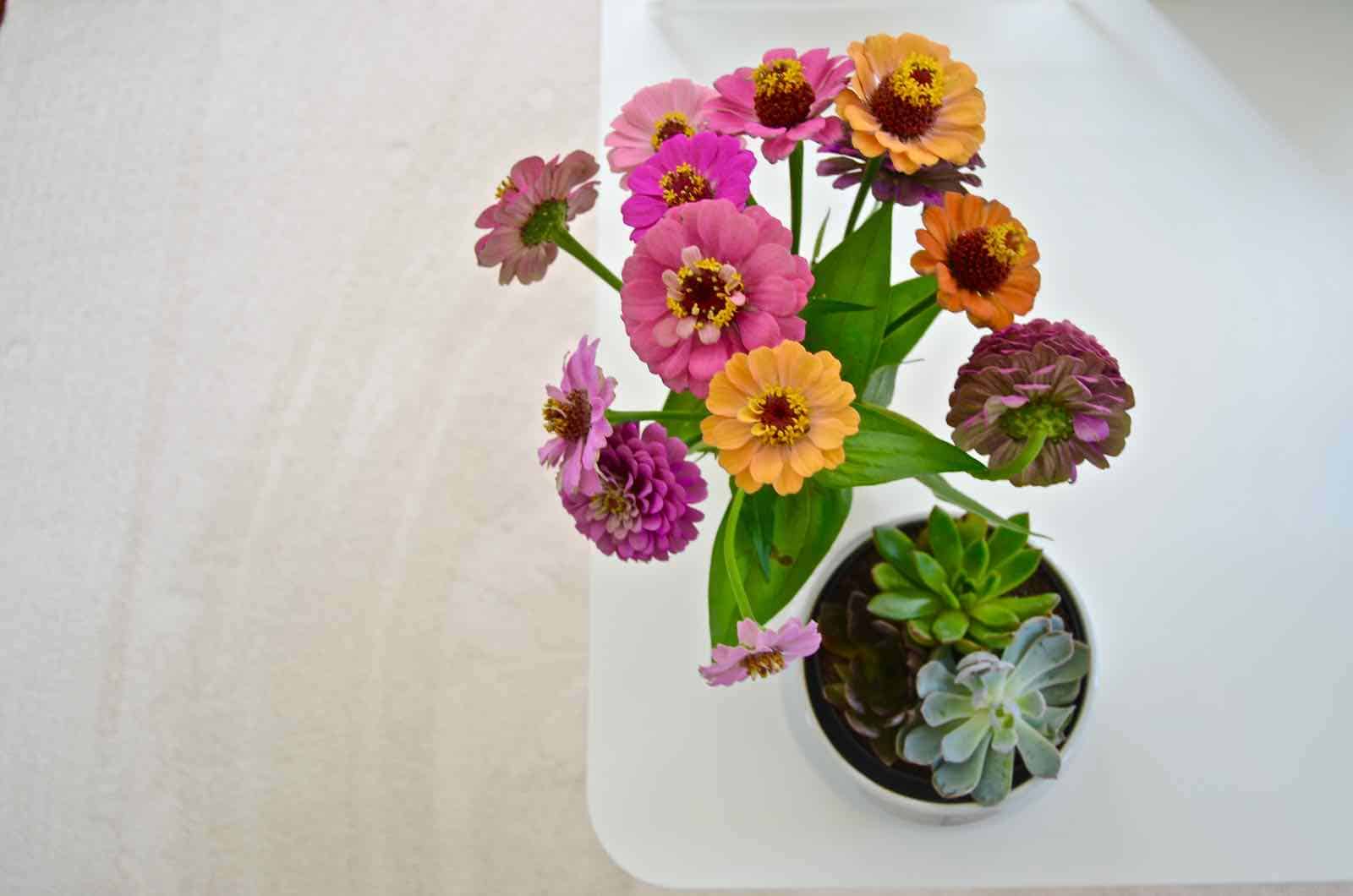 I acknowledge that The Home Depot is partnering with me to participate in this PetProof Program (the "Program"). As a part of the Program, I am receiving compensation in the form of products and services, for the purpose of promoting The Home Depot. All expressed opinions and experiences are my own words. My post complies with the Word of Mouth Marketing Association (WOMMA) Ethics Code and applicable Federal Trade Commission guidelines.