DIY Mini Snow Globe Ornament
I love how magical snow globes are so it seemed only reasonable that I made some for Christmas ornaments.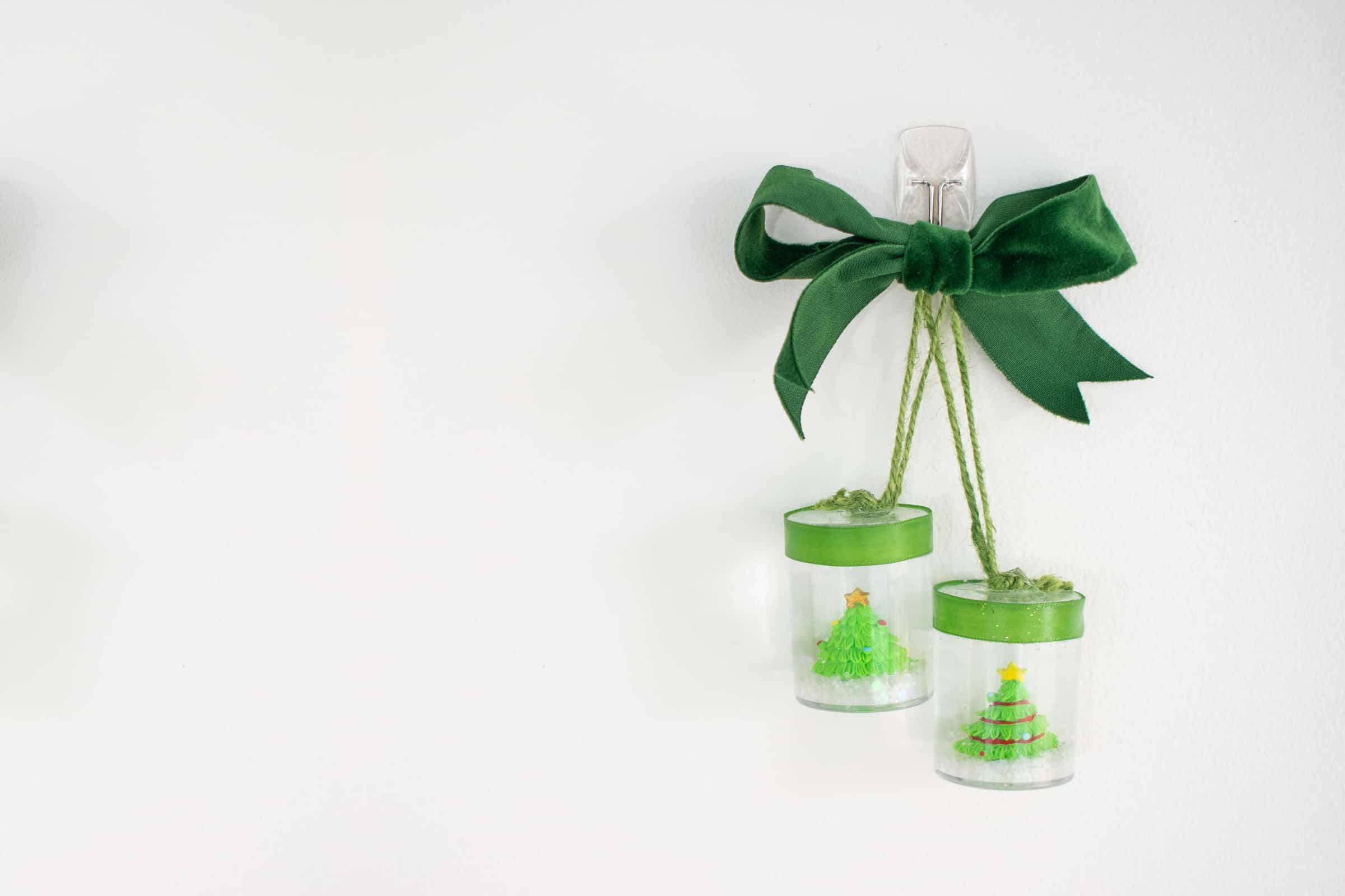 I'm back with another ornament and this one makes me smile! Who doesn't love snow globes around the holidays, so I decided to DIY some mini ones for our tree! These couldn't be sweeter and all things considered, these were super cost-effective and really easy to make! Reminder that I'm linking all the materials needed in my Amazon shop so click here to pick up any of the supplies I mention in the tutorial!

Step 1. Glue the figure to the bottom of the container
I found these cute little plastic Christmas figured on Amazon and used my favorite heavy-duty glue to adhere them to the bottom of the snow globe. Follow the directions on the glue, but I let mine sit overnight just to make sure it was cured.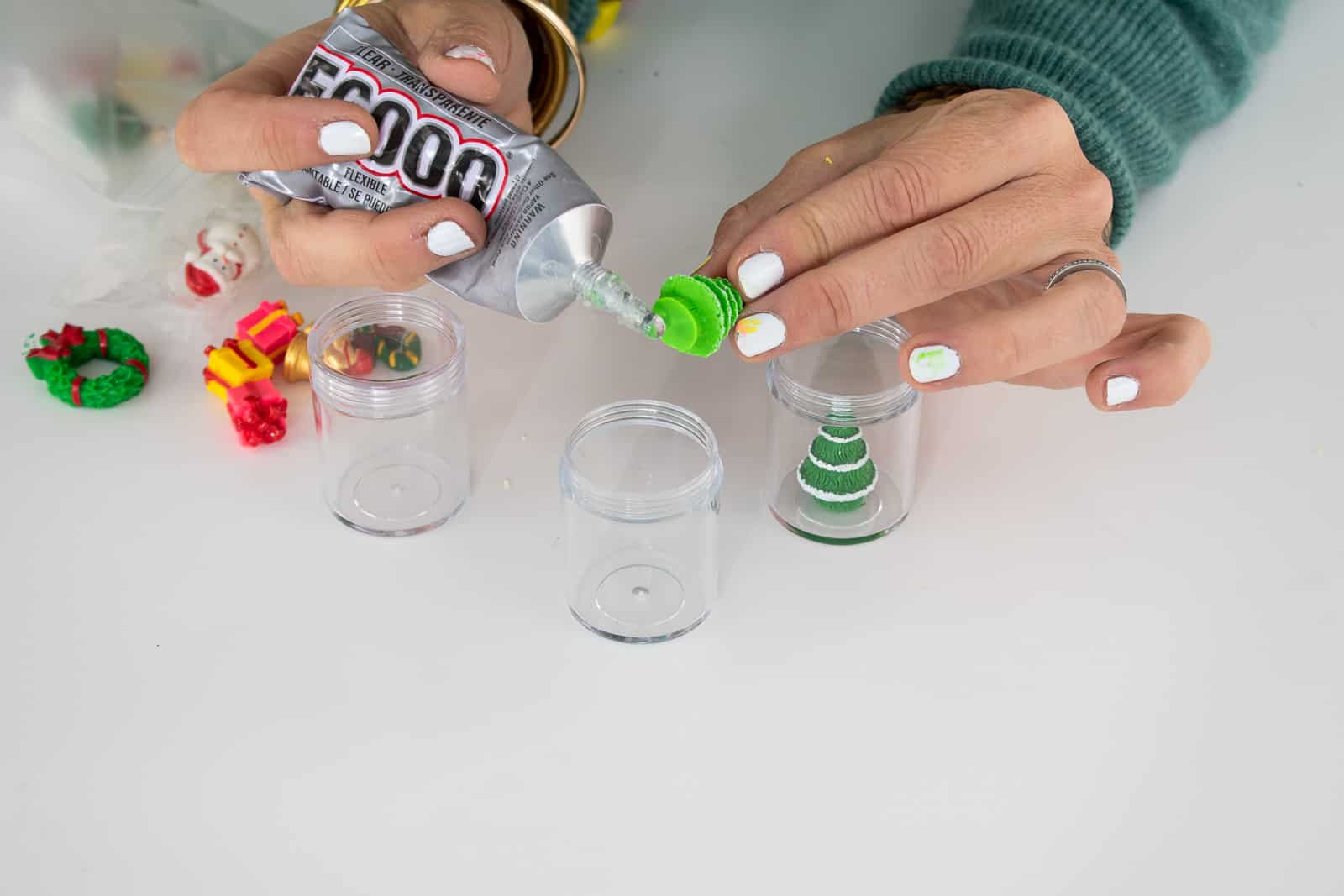 Step 2. Add Glitter
I already had some glitter in my stash so I added a combination of heavier white glitter and super-fine glitter. I think the heavier glitter probably looks more like snow, but it all worked!
Step 3. Add the secret ingredient
This next step is what makes the glitter float through the water like snow versus sitting on top of the water like glitter poured into a small container of water: glycerin. Grab some at your local drug store and add a tsp or so to your snow globe.
Step 4. Top up with water
Fill the snow globe with water right up to the surface and screw the lid back on tightly. Shake It gently to mix the glitter with the glycerin with the water and add more water if necessary.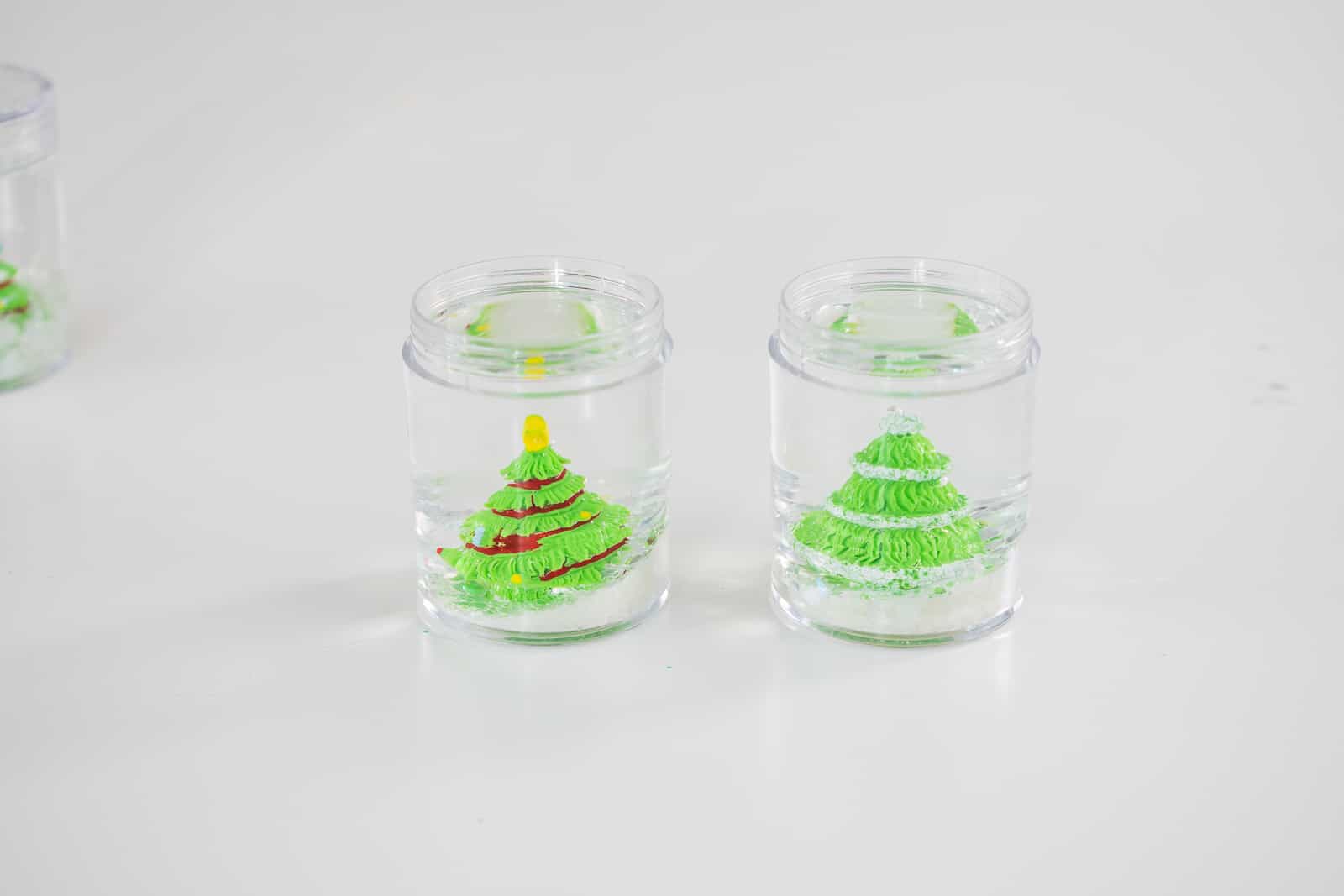 Step 5. Finish the lid
I glued a piece of green ribbon around the lid just to add a little color, but you can definitely skip this step. If you know you're going to have small children shaking these snow globes, I'd suggest gluing the threads of the lid before closing it in order to seal the lid in place. In order to hang the snow globes, you need a loop, so I tied some colored twine and used the same E6000 glue to attach this to the lid.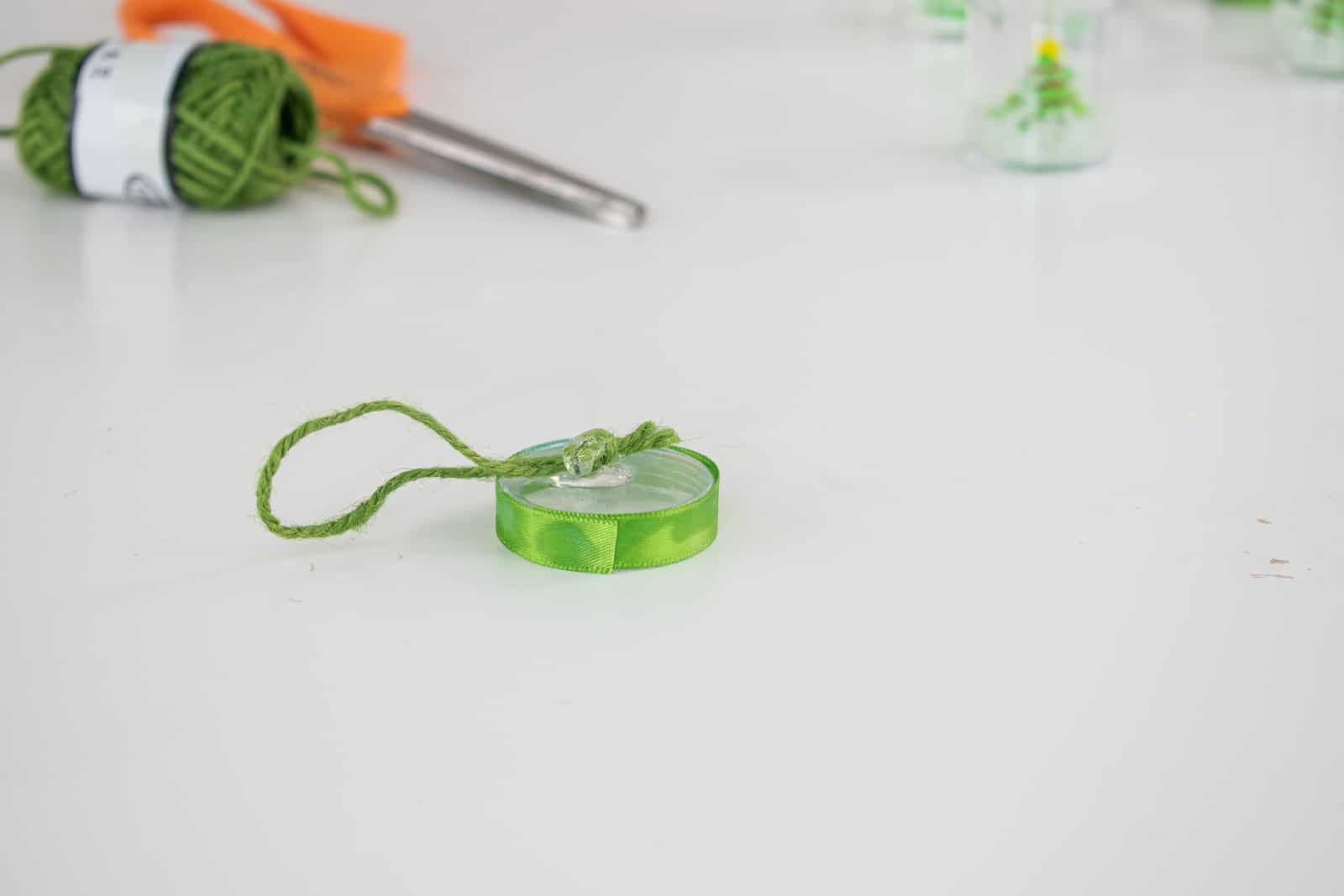 Materials