THANKYOUTHANKYOUTHANKYOUTHANKYOUTHANKYOU!!!!!
Your thoughtful warmth and encouragement and kindness was the true highlight of my week and I am so appreciative of this online family. You realize during challenging times like this that all those clichés are somewhat reassuring and accurate: one foot in front of the other, every cloud has a silver lining, best is yet to come… Next week I'll share a post about what we had to do to stage our house. Hint: move SO MUCH STUFF out, but today… just a little crafting!
Make Your Own Mudcloth Placemat
I'm moderately obsessed with all things mudcloth. Typically they're not big bright colors, but I couldn't help myself.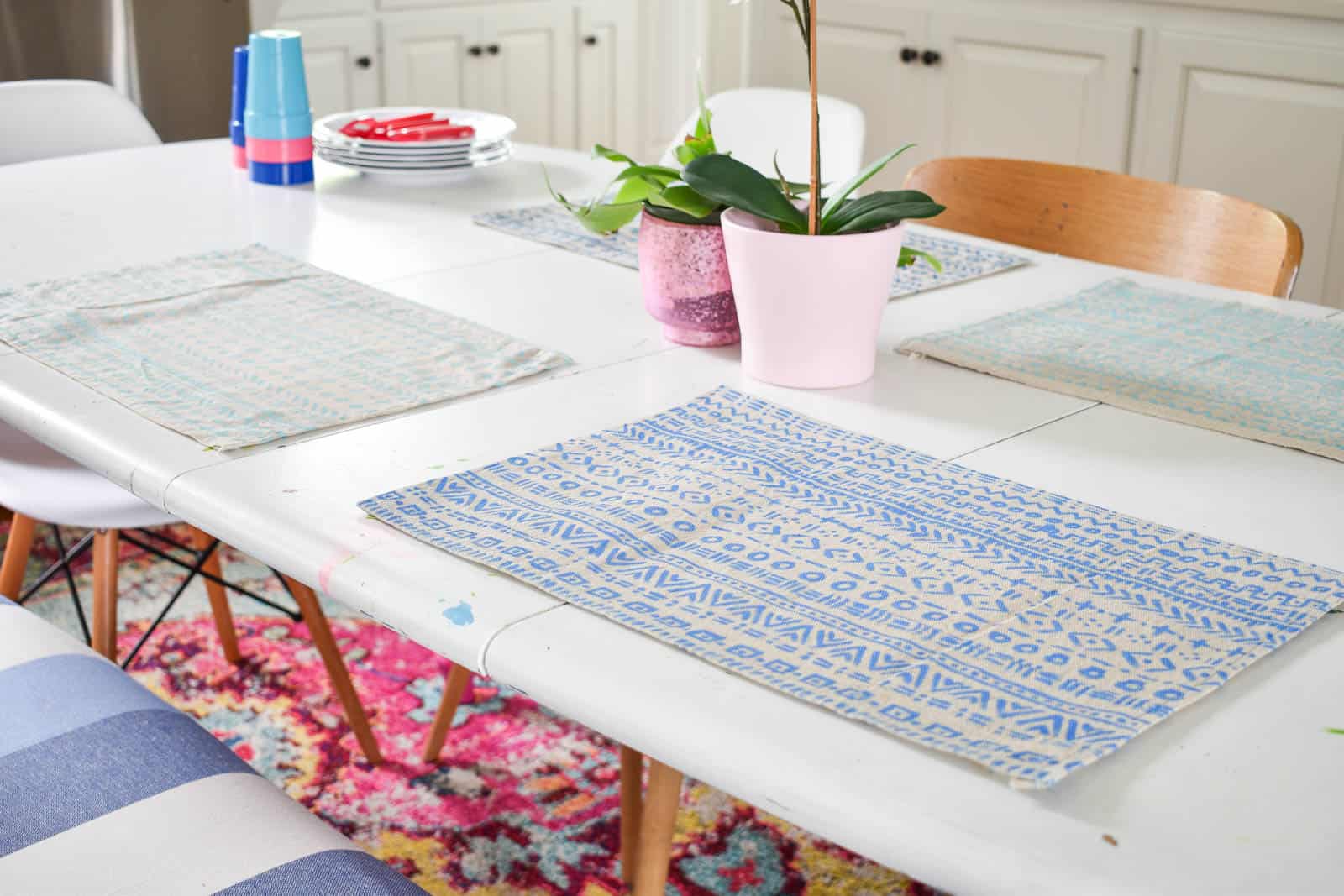 Step 1. Cut Drop Cloth
Have I mentioned I love using drop cloth for projects? It's inexpensive, good quality cotton canvas, and a great neutral color. For the placemats, I cut my drop cloth about an inch larger than a placemat that I used as a sizing guide.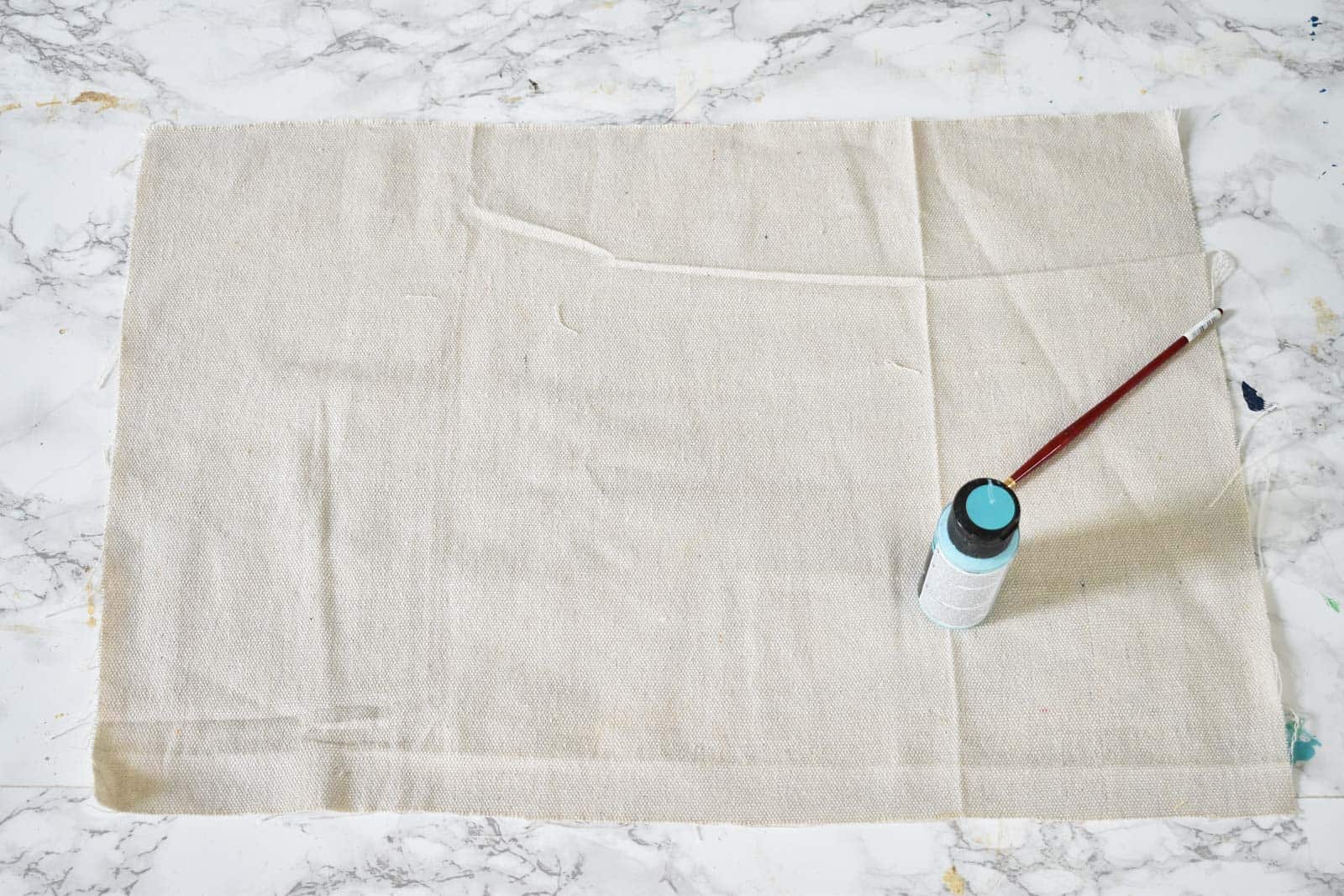 Step 2. Paint Pattern
I pulled up lots of examples of mudcloth patterns and realized that they were really pretty simple. I considered using my sewing pen to make lines on the placemat, but ultimately decided to be reckless and just freehand! I'm using Americana Multi-Surface craft paint (affiliate) and a fairly small, fairly firm pointed craft brush like this.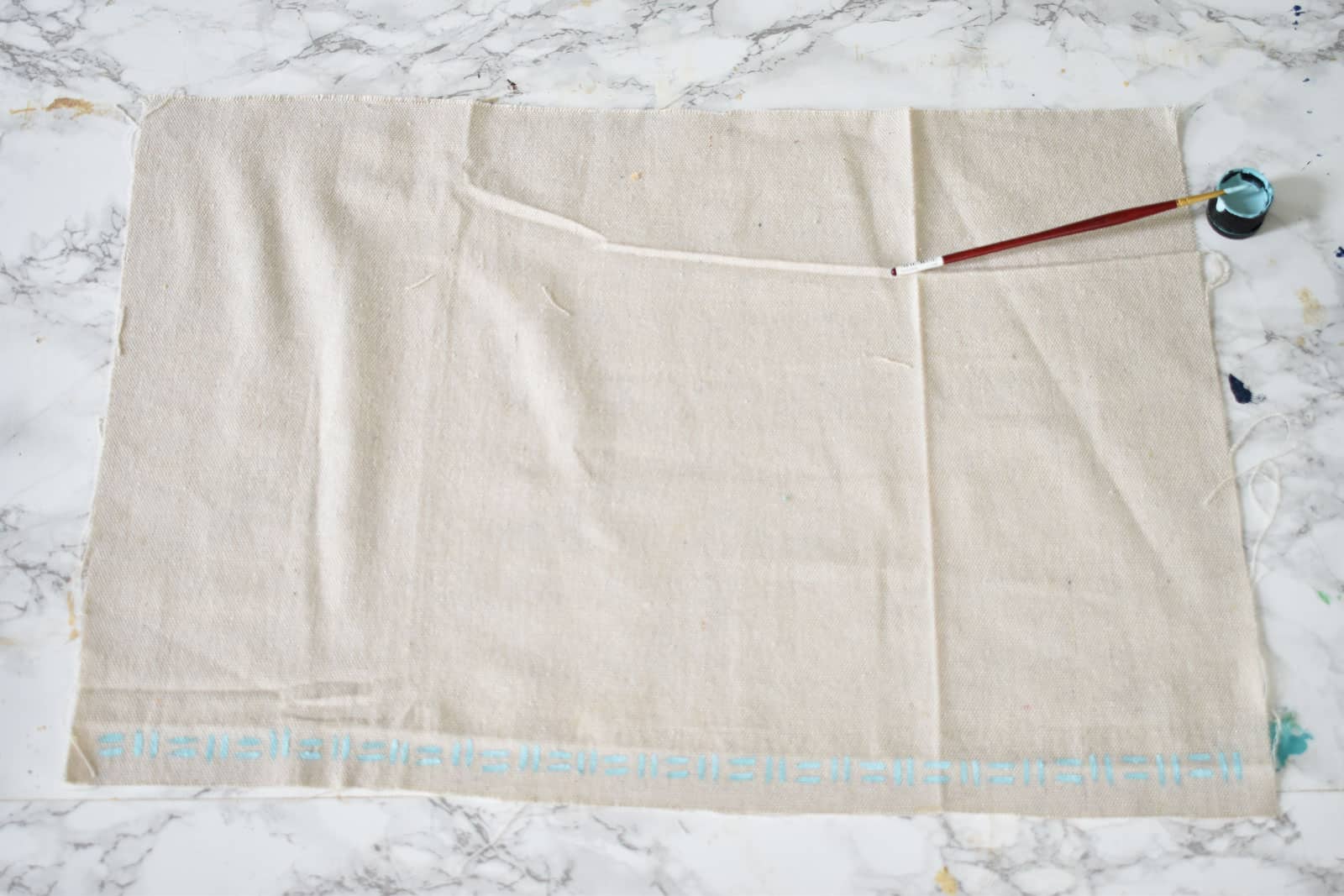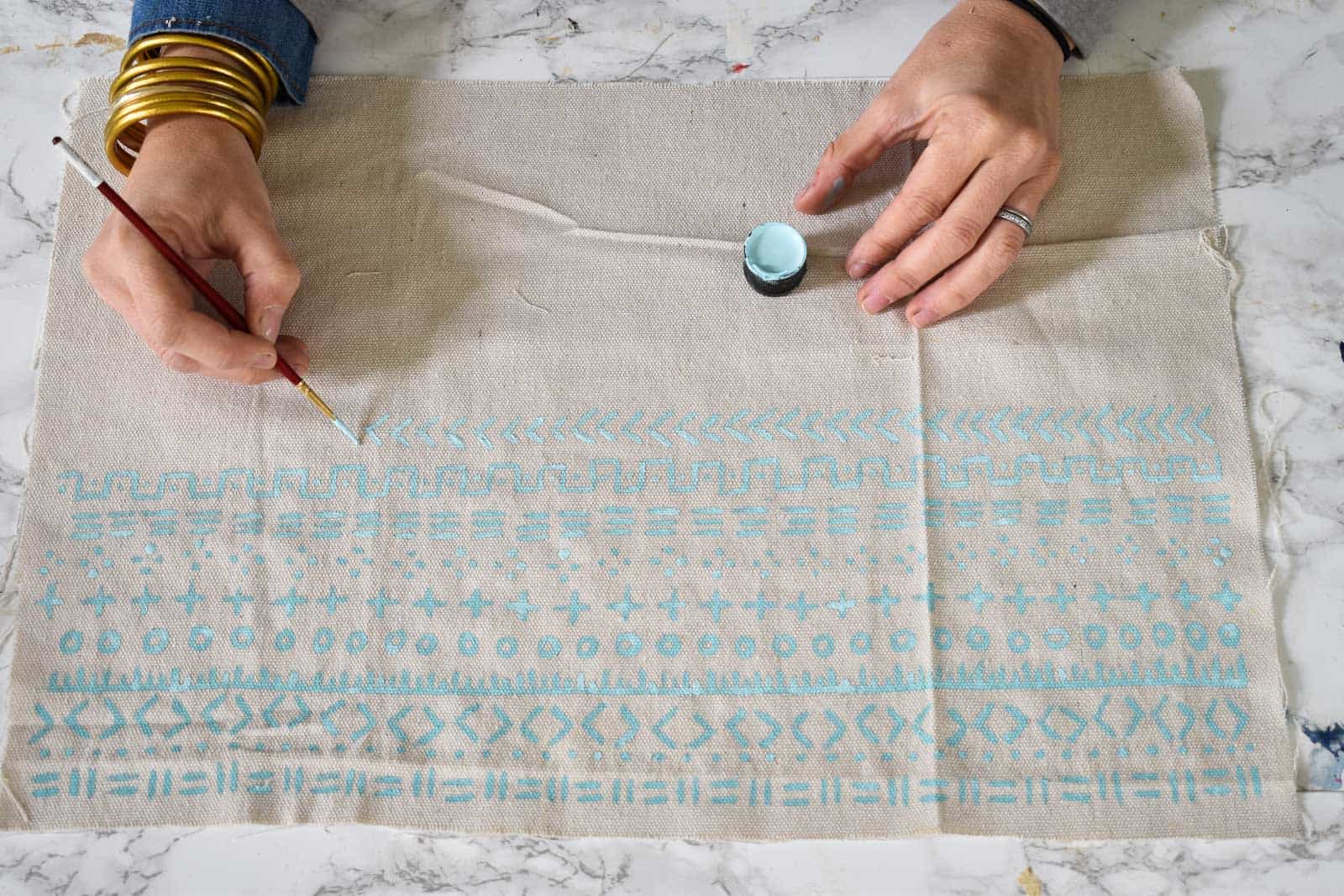 Step 3. Finish the Edges
There are lots of ways you can finish the edges to the placemat: sewing, fabric glue, hot glue…. I decided to iron my seams and then quickly sew each edge. I simple folded the edge once so the raw edge was still there, but we're going to take care of that in Step 4.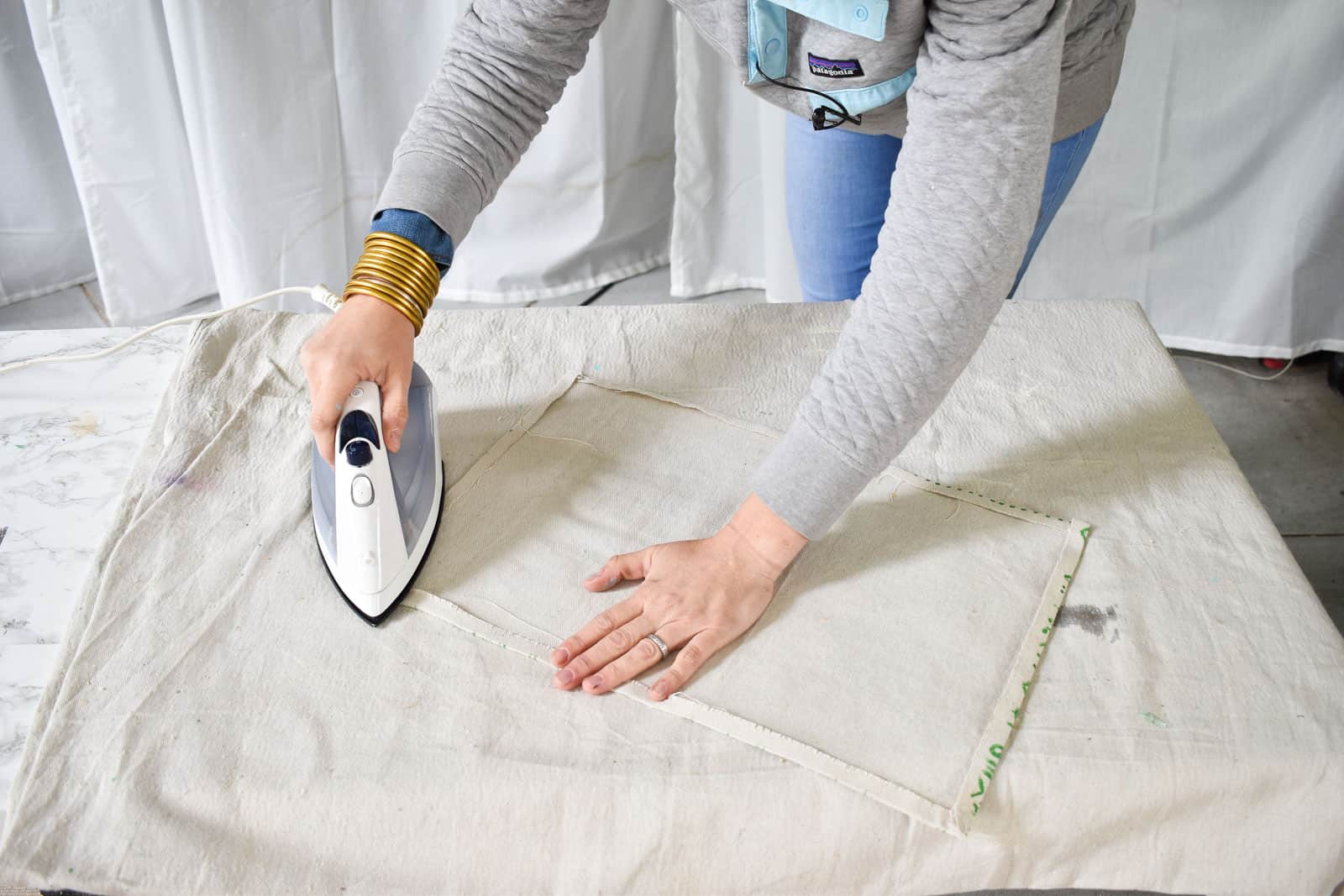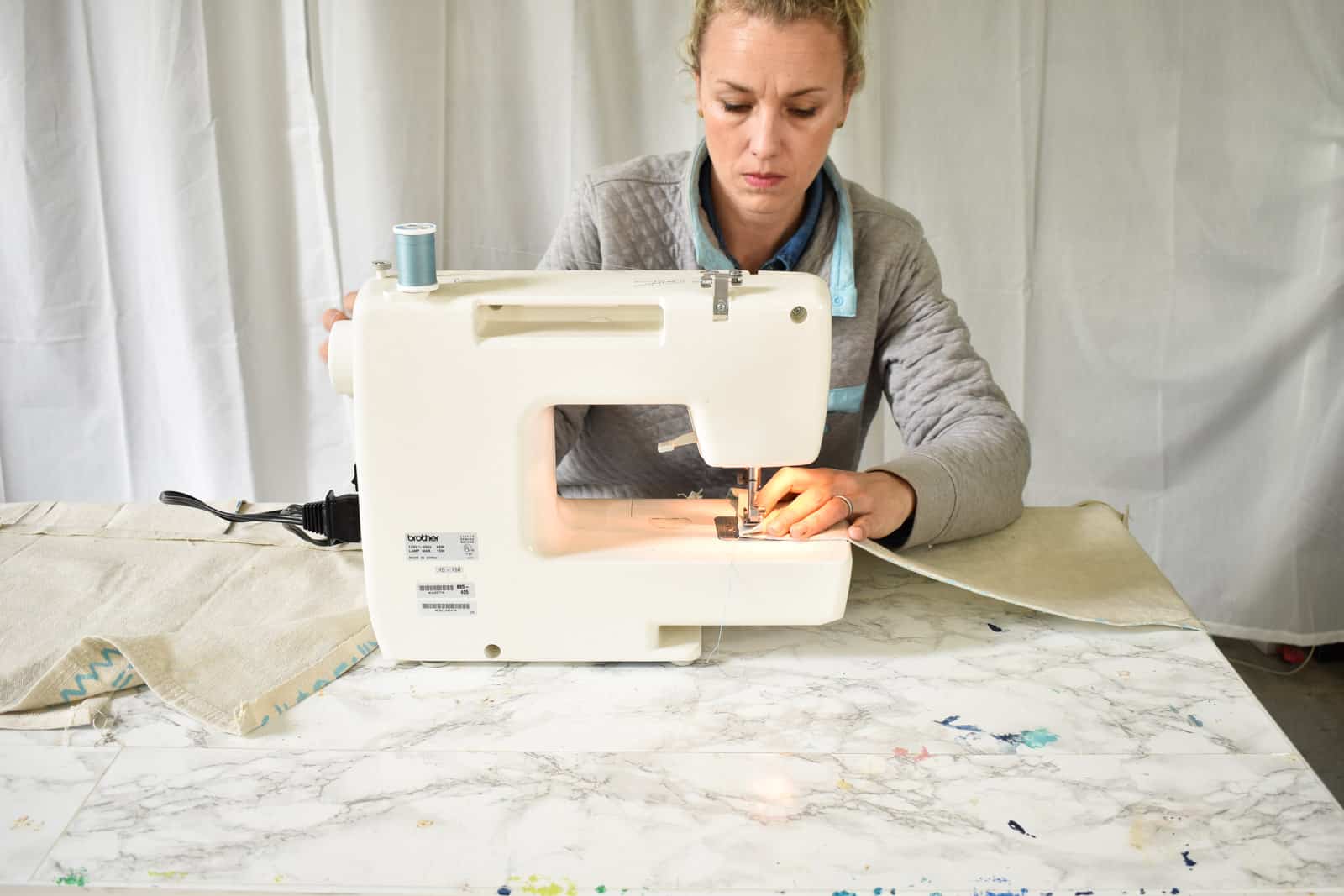 Step 4. Seal the Fabric
Place your placemat onto a plastic bag or plastic drop cloth and give each side a few coats of clear semi-gloss polycrylic or mod podge. I prefer polycrylic because it has a thinner consistency and is so easy to apply. Let dry and… you're done!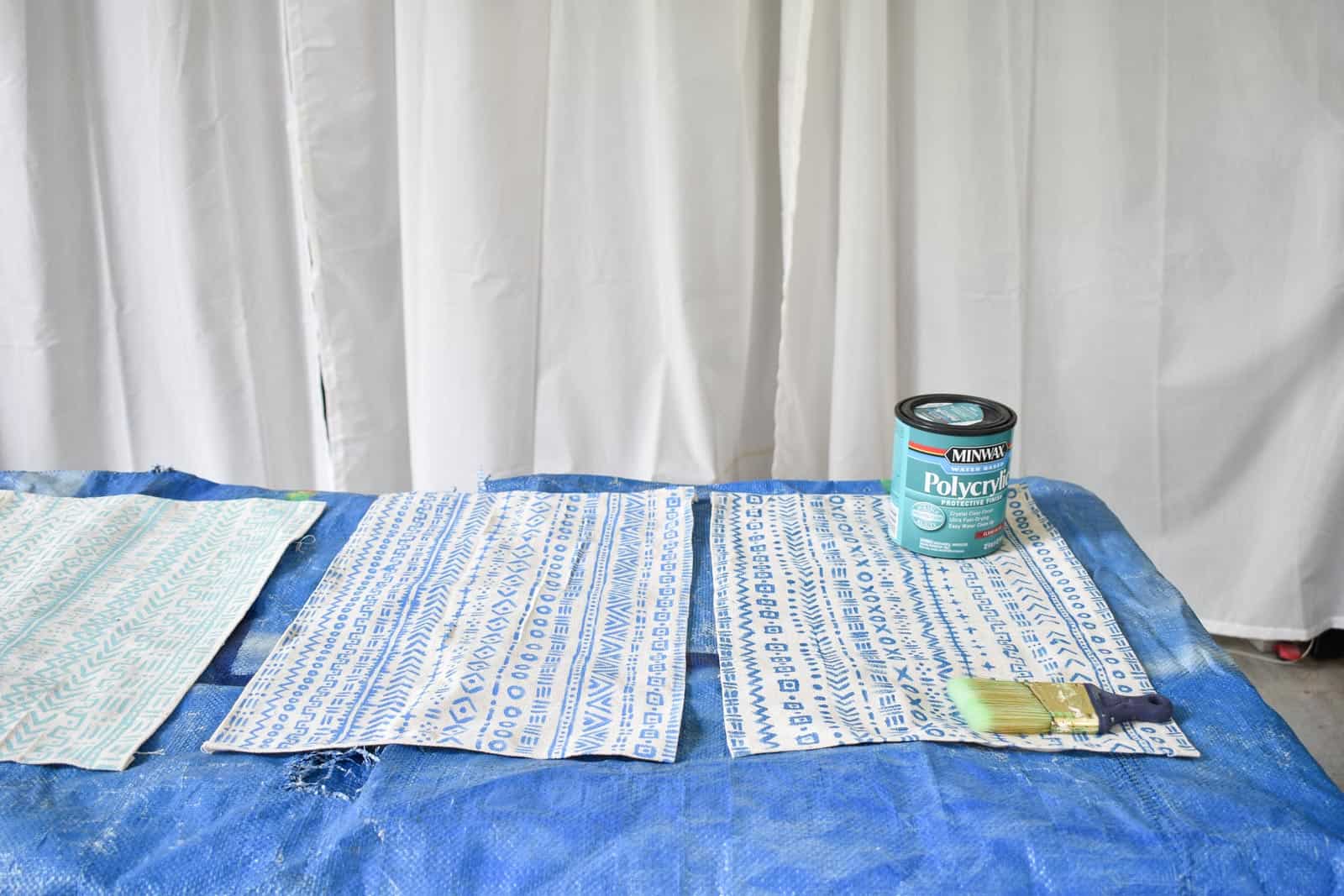 These placemats shouldn't be laundered but they should be able to wipe clean because of the clear coat! They bring a little bit of pattern to our kitchen table, and I love setting a table with these easy DIYs.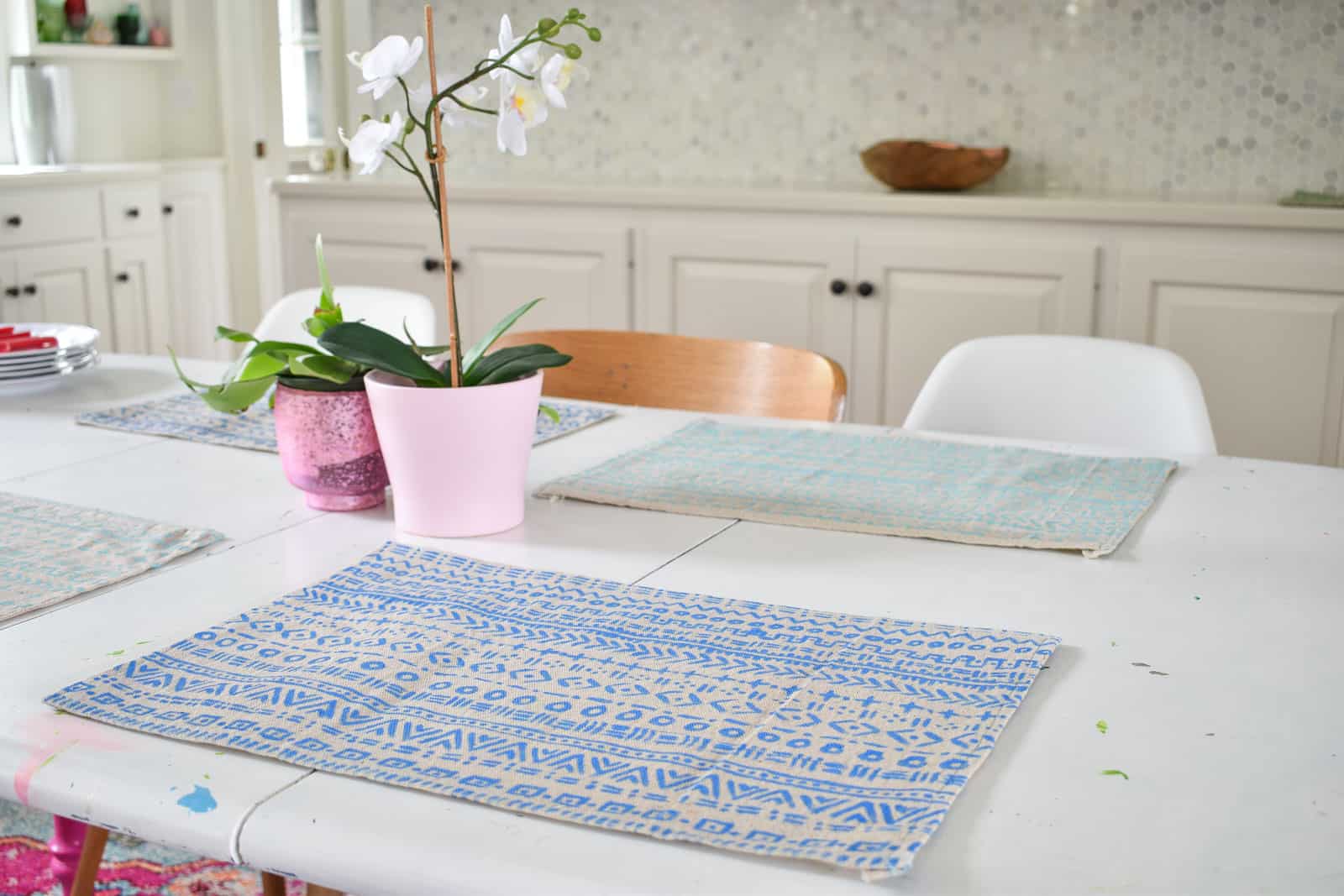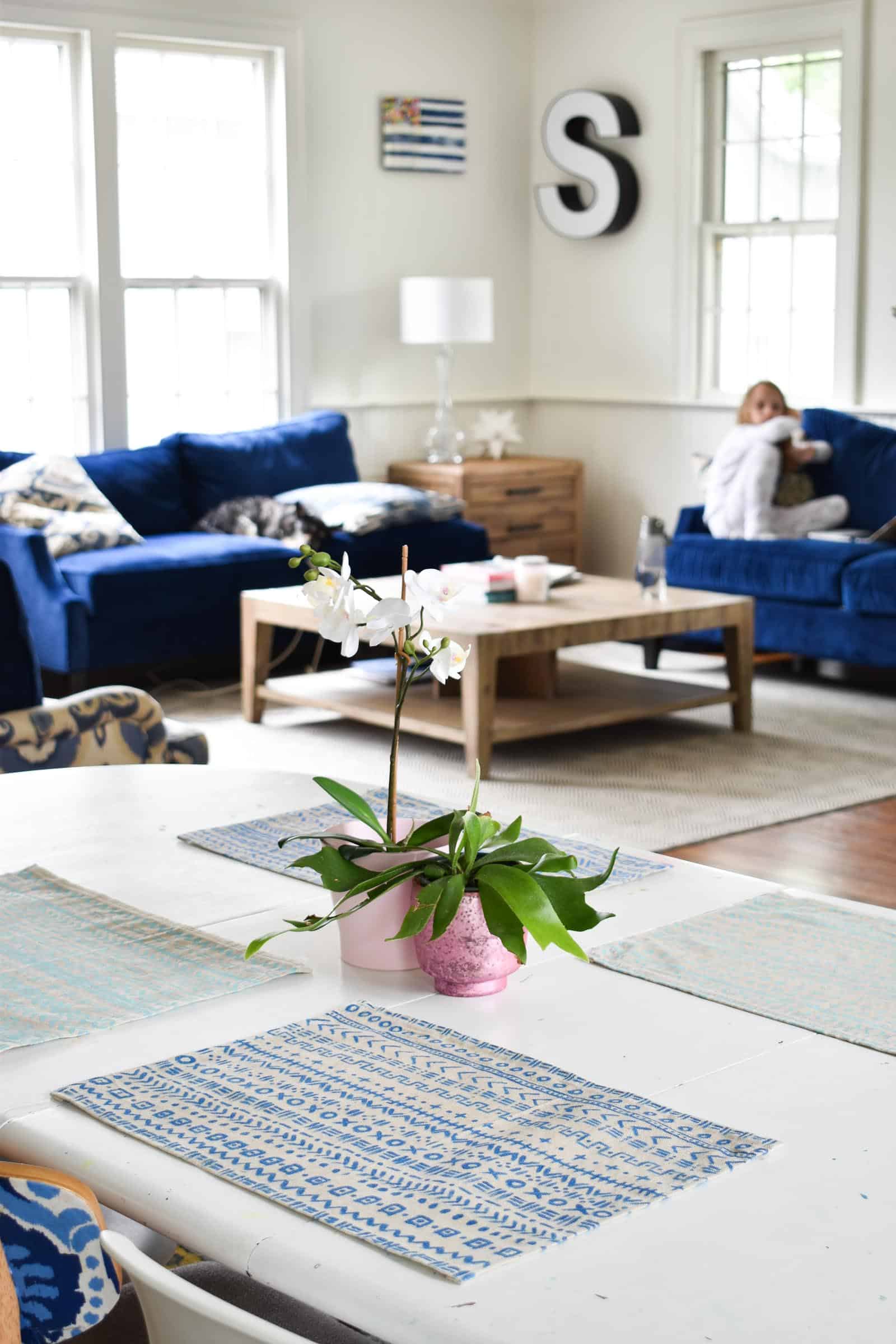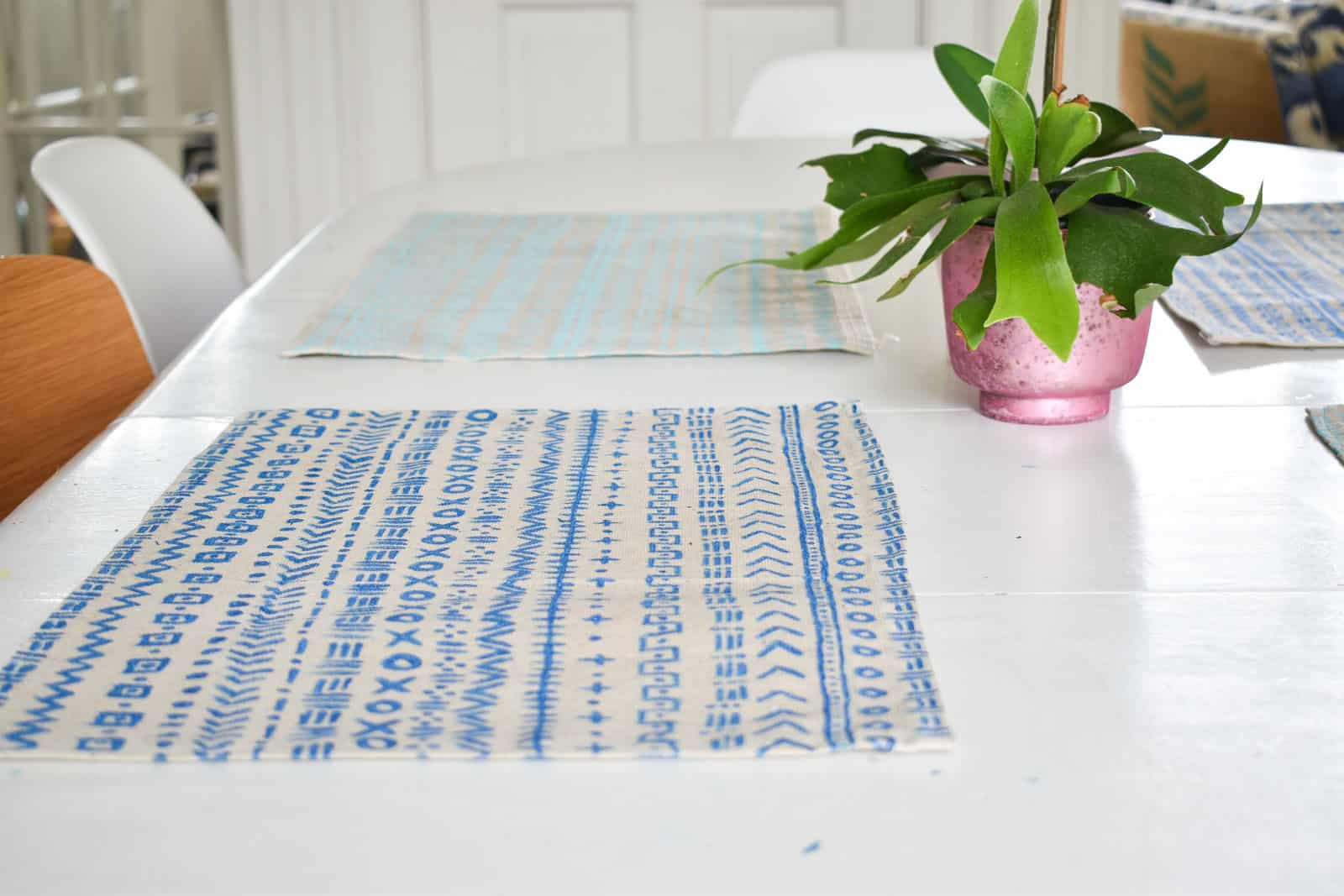 I made a video for this one so see below if you'd rather just watch how I made it! Although… at this point, I guess you've already read through the tutorial so maybe I should move the video higher in the post!