DIY Fiesta Ware From Thrifted Vases
I spray painted this thrift store pottery to make this fiesta ware inspired rainbow pottery.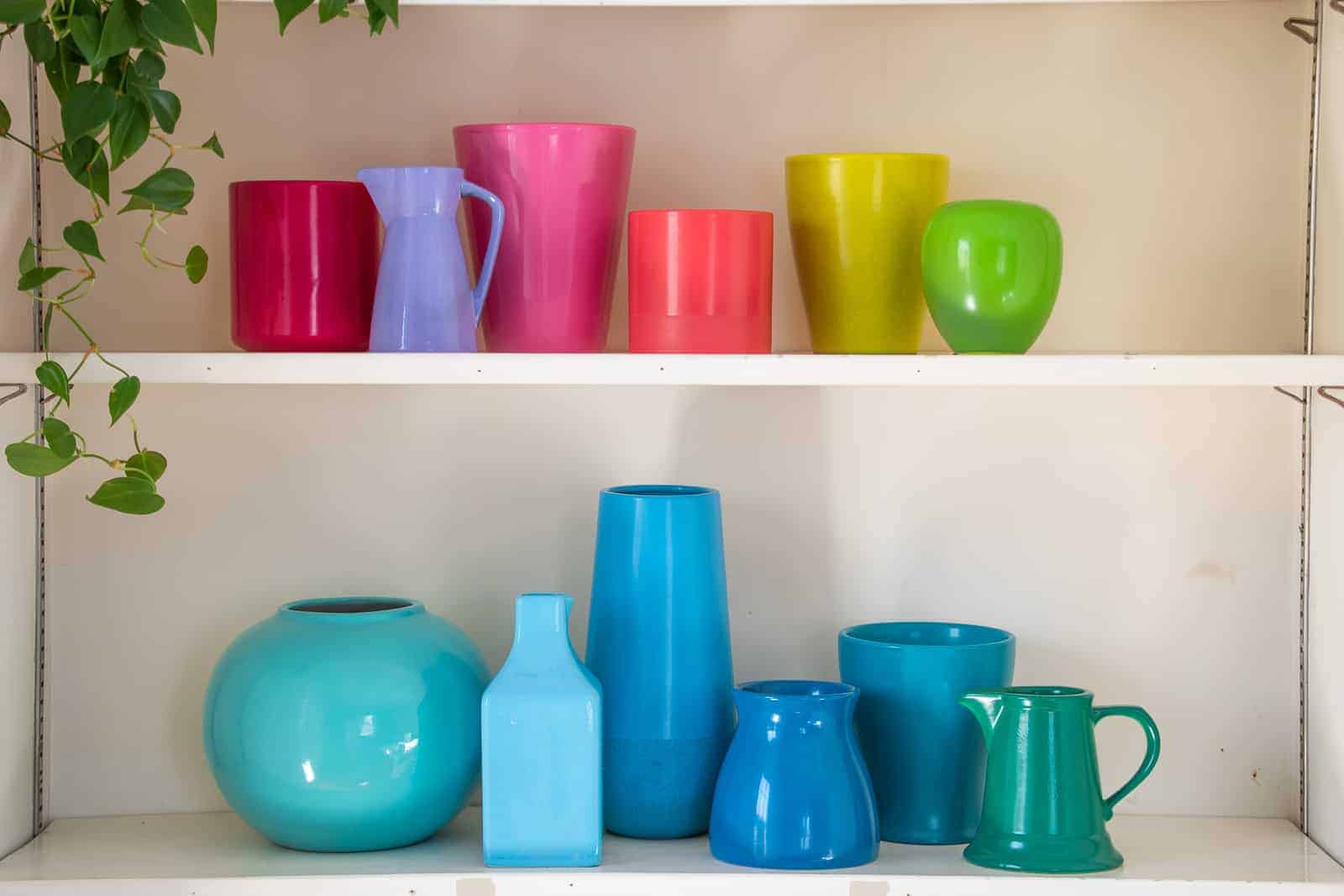 Disclosure: I partnered with Colorshot spray paint for this post. I love my new rainbow vase collection!
I made this easy rainbow pottery wall from ten dollars of thrifted pottery and Colorshot spray paint. I am thrilled with the results and am thinking of painting another batch to make the collection even bigger! My inspiration was colorful Fiesta Ware and the results are impeccable!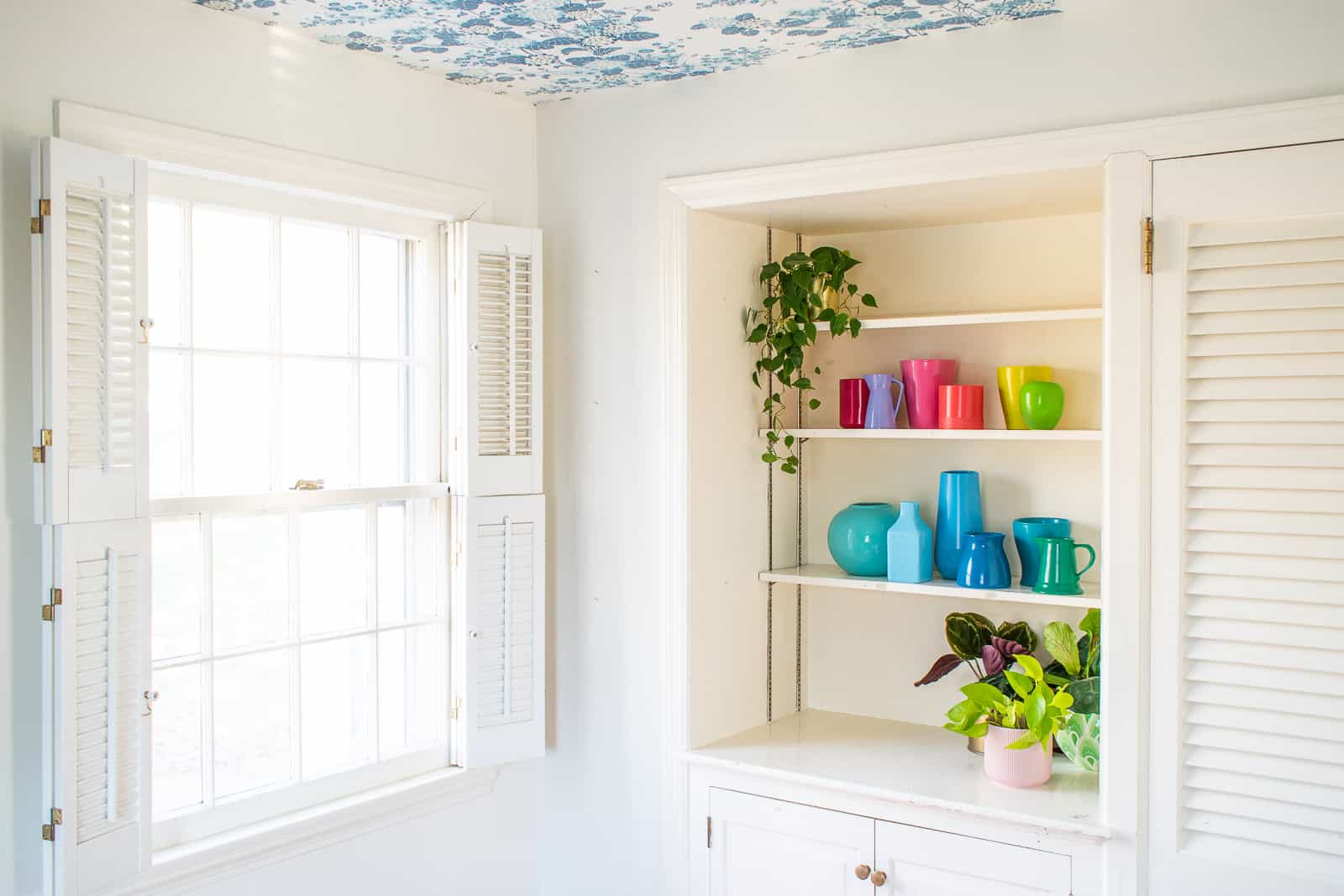 Step 1. Go buy some Pottery
I picked up vases in a variety of shapes and sizes. All of mine have smooth finishes similar to Fiesta Ware, but you could certainly play around with textured surfaces. Colorshot makes both a glossy and a matte clear coat that I was hoping to play around with but… then we moved. I'll update this post if I get around to another batch so you can see the different top coats!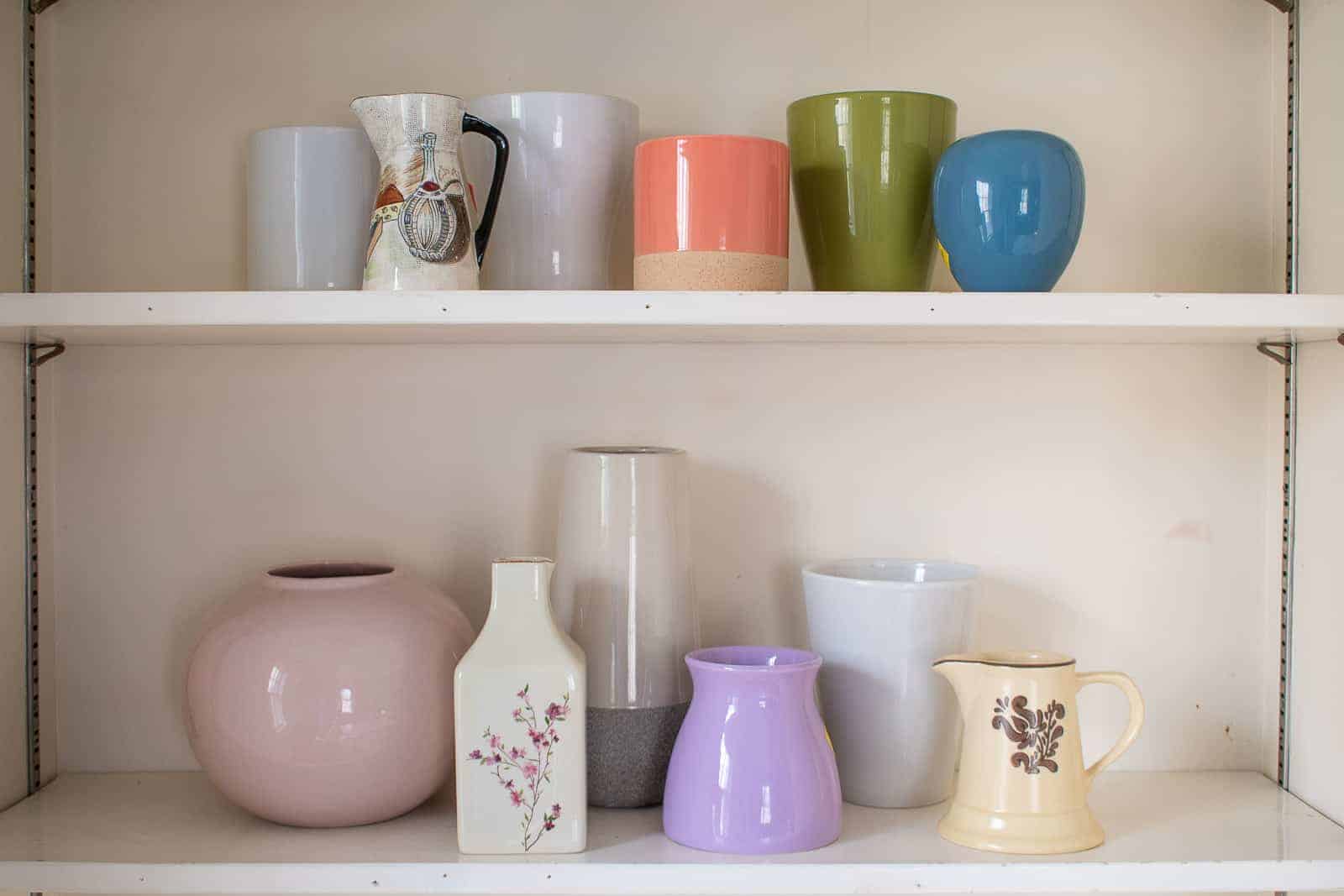 Step 2. Remove the stickers
If you've ever shopped at Goodwill then you know that removing 3+ price tags is the first part of any project. I use lemon essential oil or this Goo Gone to make it super easy. Just let it sit on the price tag for a few minutes and then it will peel right off.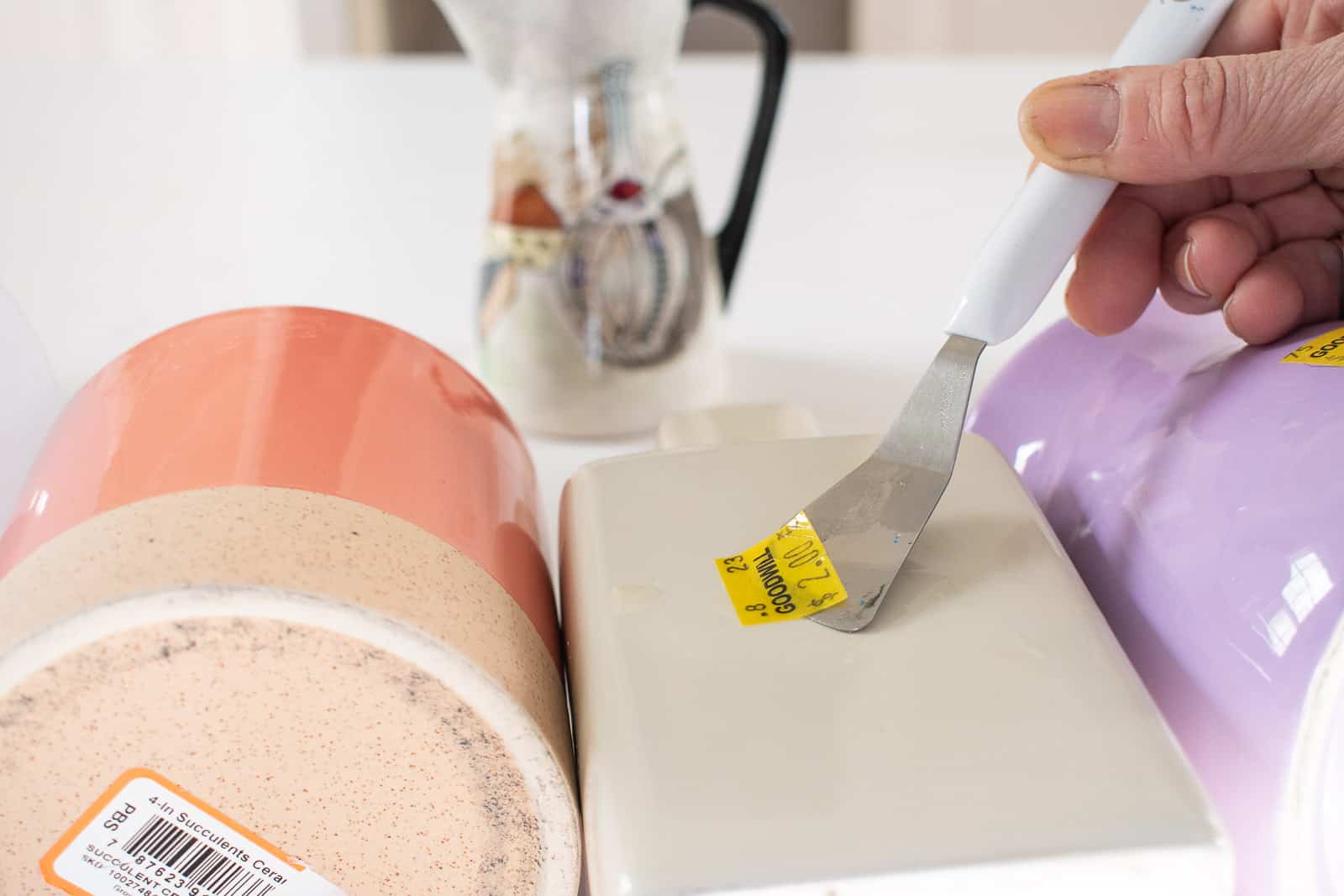 Step 3. Clean
Especially after removing the pricetag, but a good idea regardless, clean your piece before spray painting.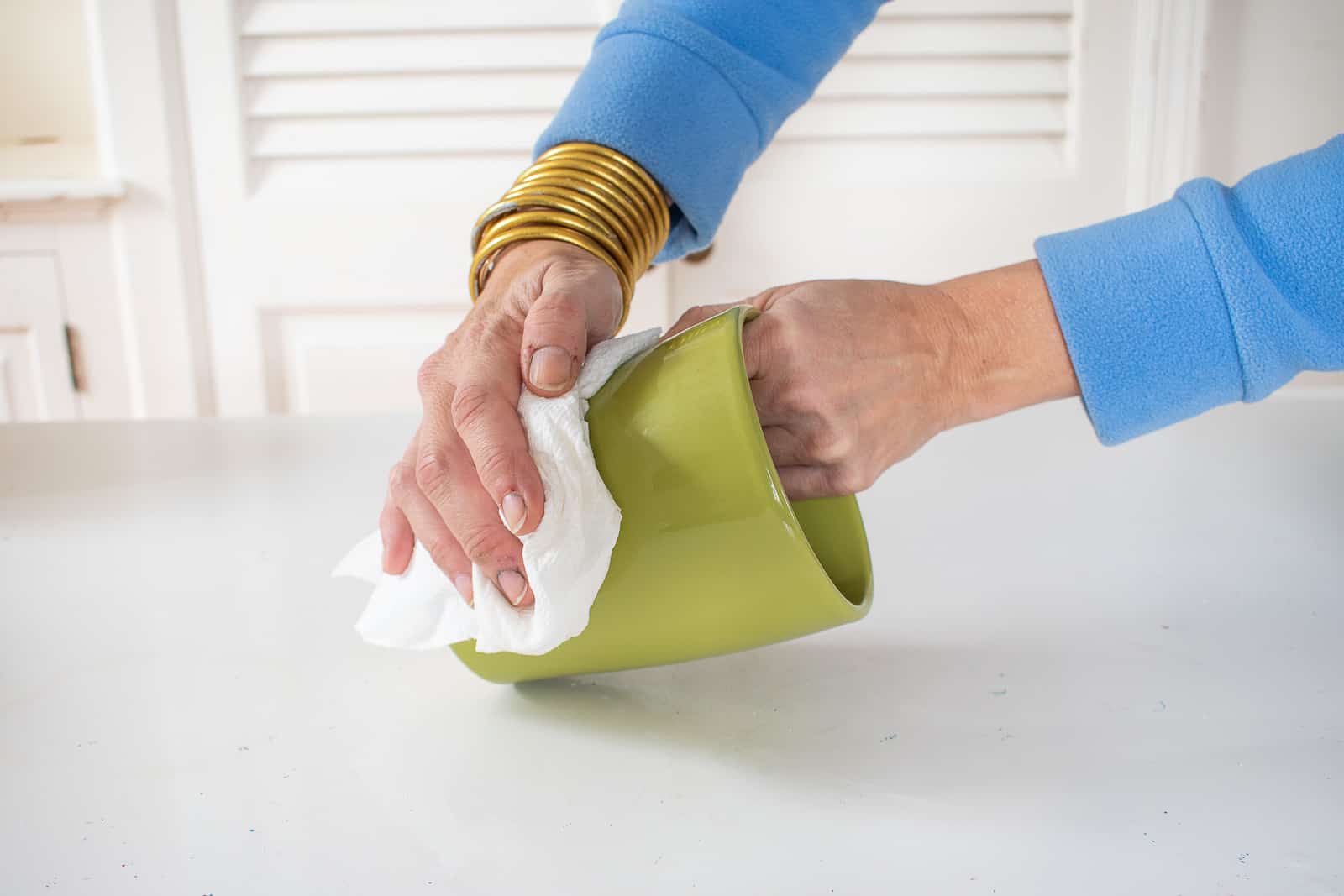 Step 4. Spray paint
Make sure you prep your area. There will be overspray, so cover everything within a few feet and be aware of what's behind the item you're spraying. (Ask me how I know…) It's not a bad idea to wear a mask to protect from the fumes as well.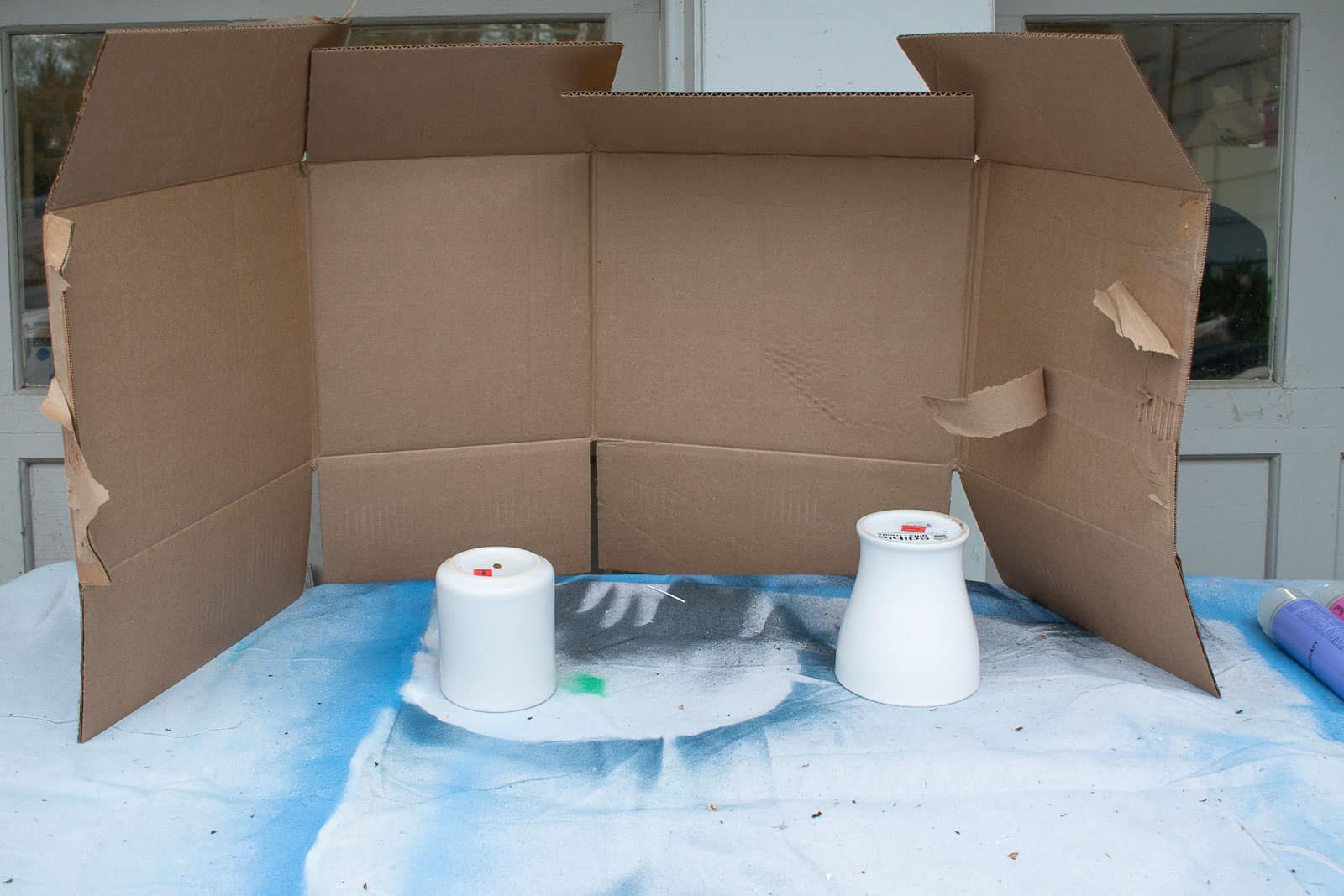 Tips: When spray painting it's always better to do more light coats than less heavy coats. It's really tempting to cover something in one fell swoop, but you'll risk things like drips which are annoying to clean up.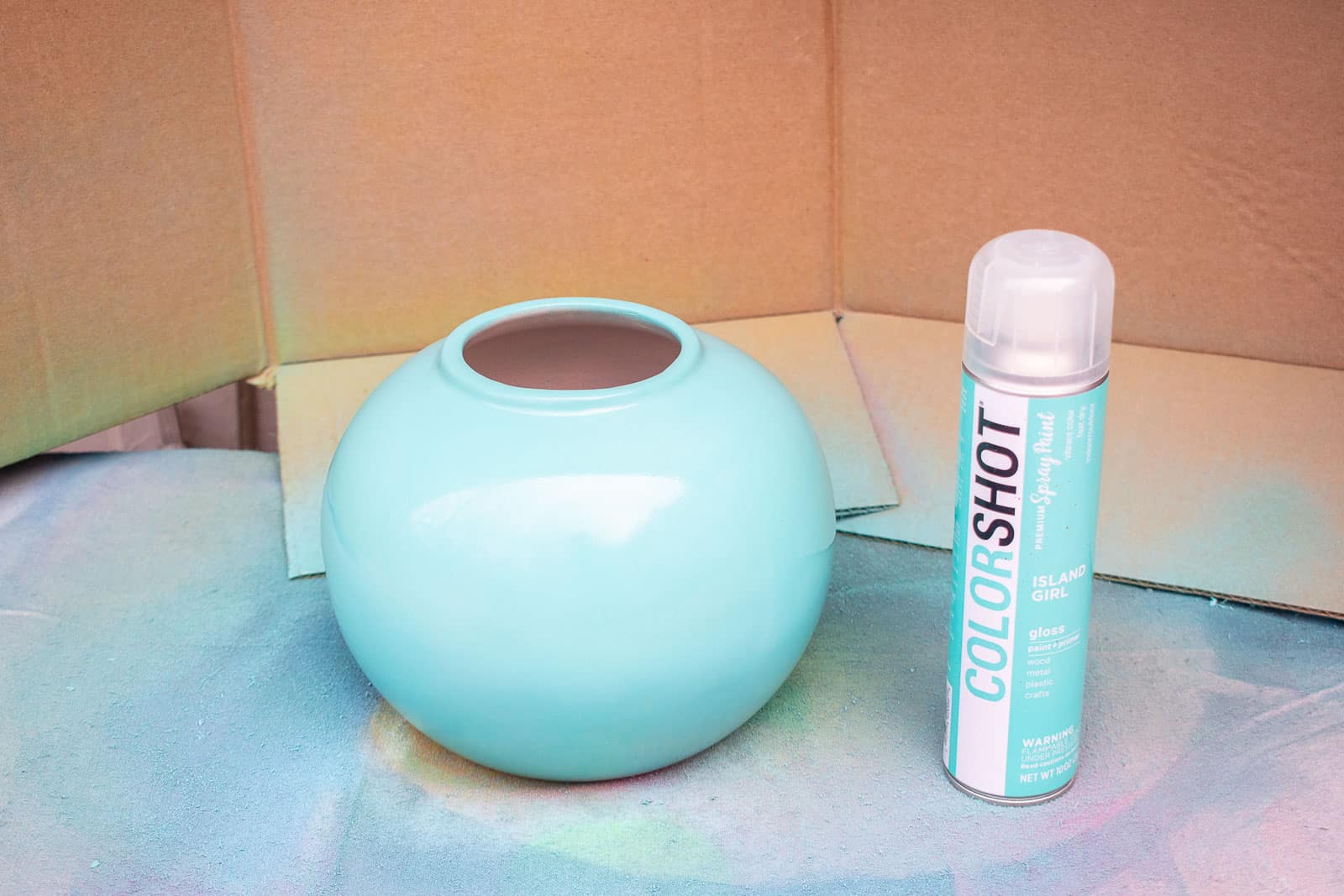 Follow the directions on the can for dry/ cure/ recoat time. I was spray painting in slightly cooler temps than recommended so I let mine sit a little longer than necessary.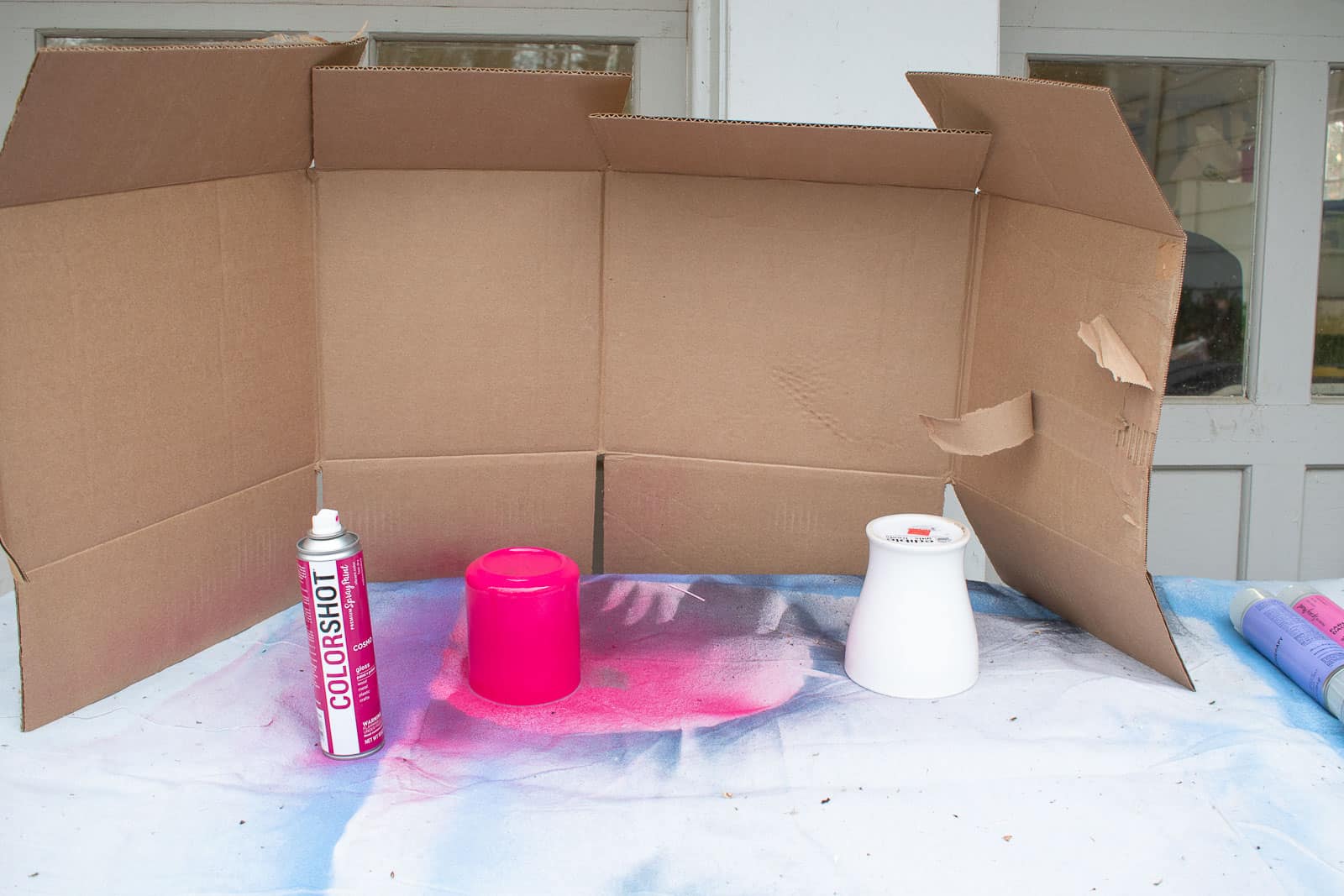 Once I lined them all up on the shelf, I was SO pleased with not only the coverage, but also the smooth finish. These honest to goodness look like they were purchased in these colors. Our new house has the perfect little shelves for these guys, but I need to add more! Off to the thrIft store I go!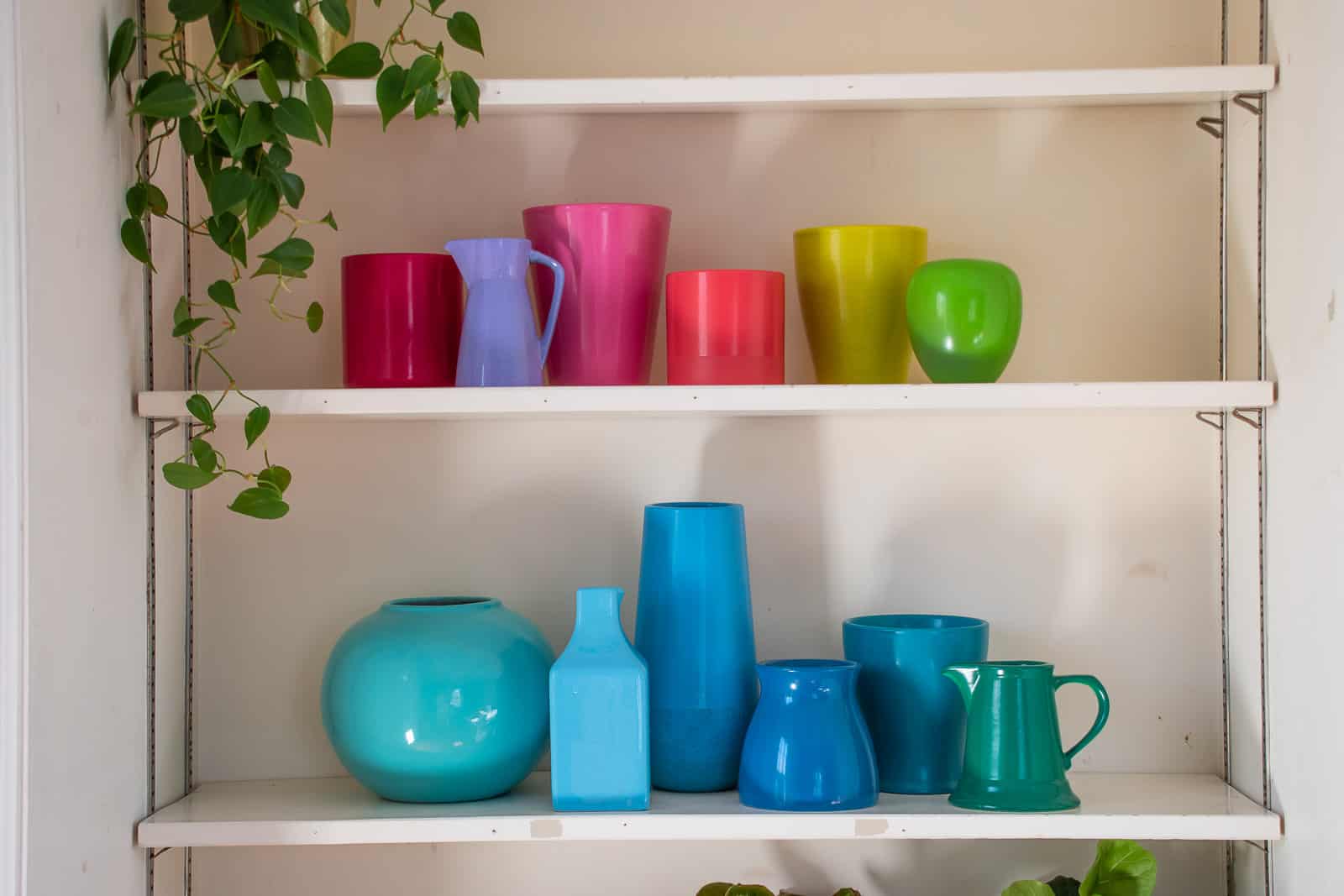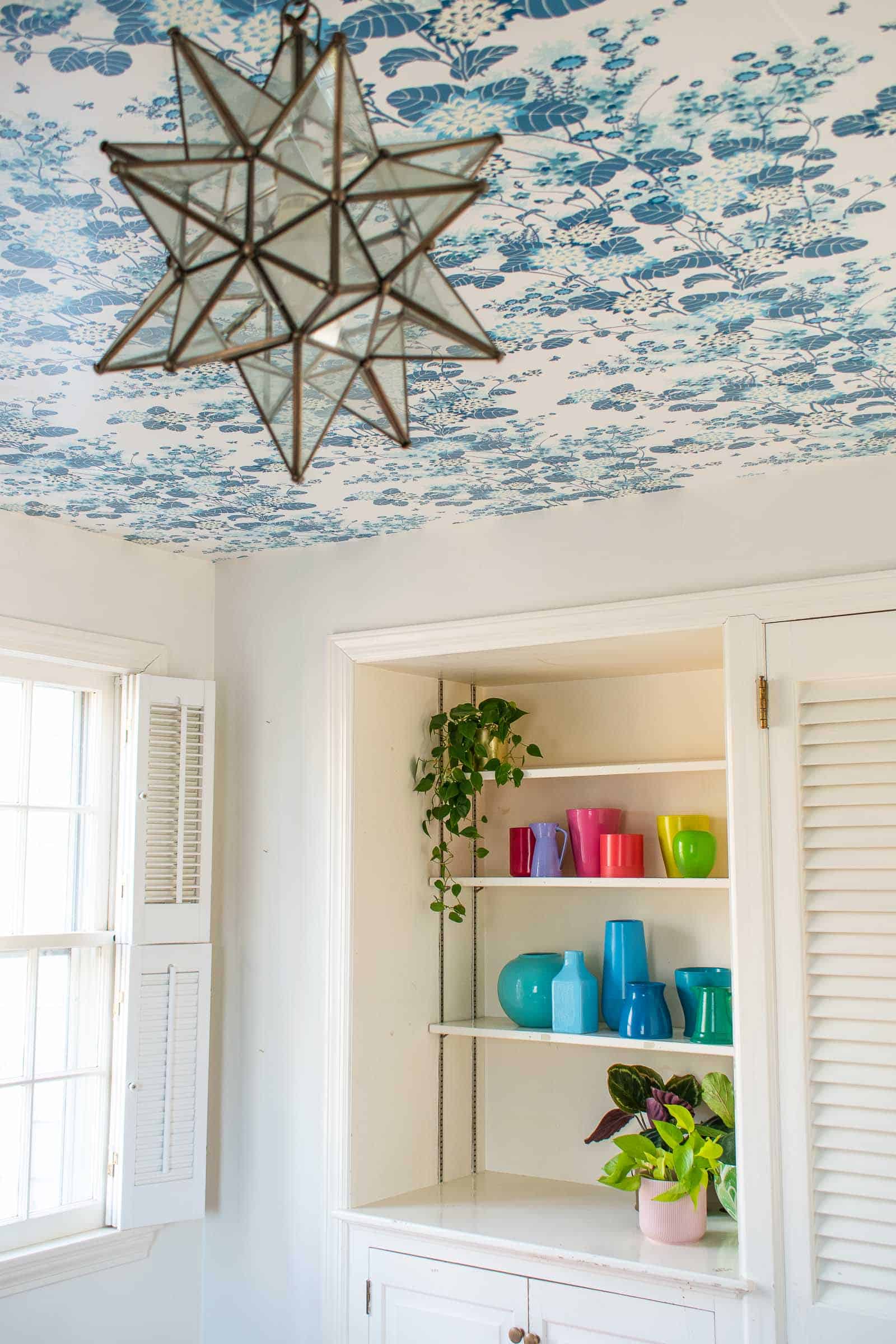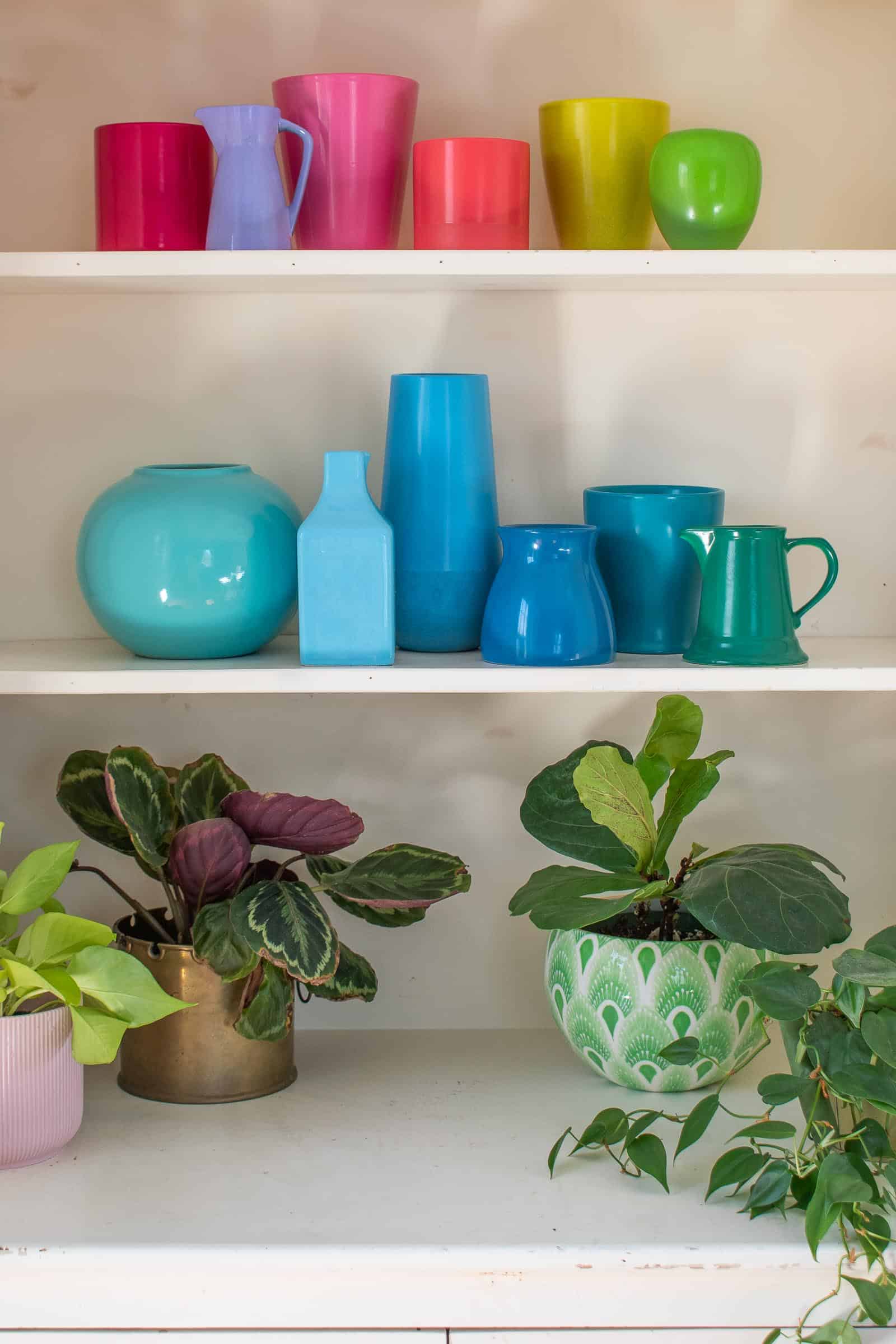 I'm using the following Colorshot colors: Aromatherapy, Island Girl, Scuba, Cash, Emoji, Cosmo, Clear Skies, Splash, Mermaid, With a Twist, Summer Pedicure, Farmer's Daughter. (You can see all the available colors here… spoiler: SO many!)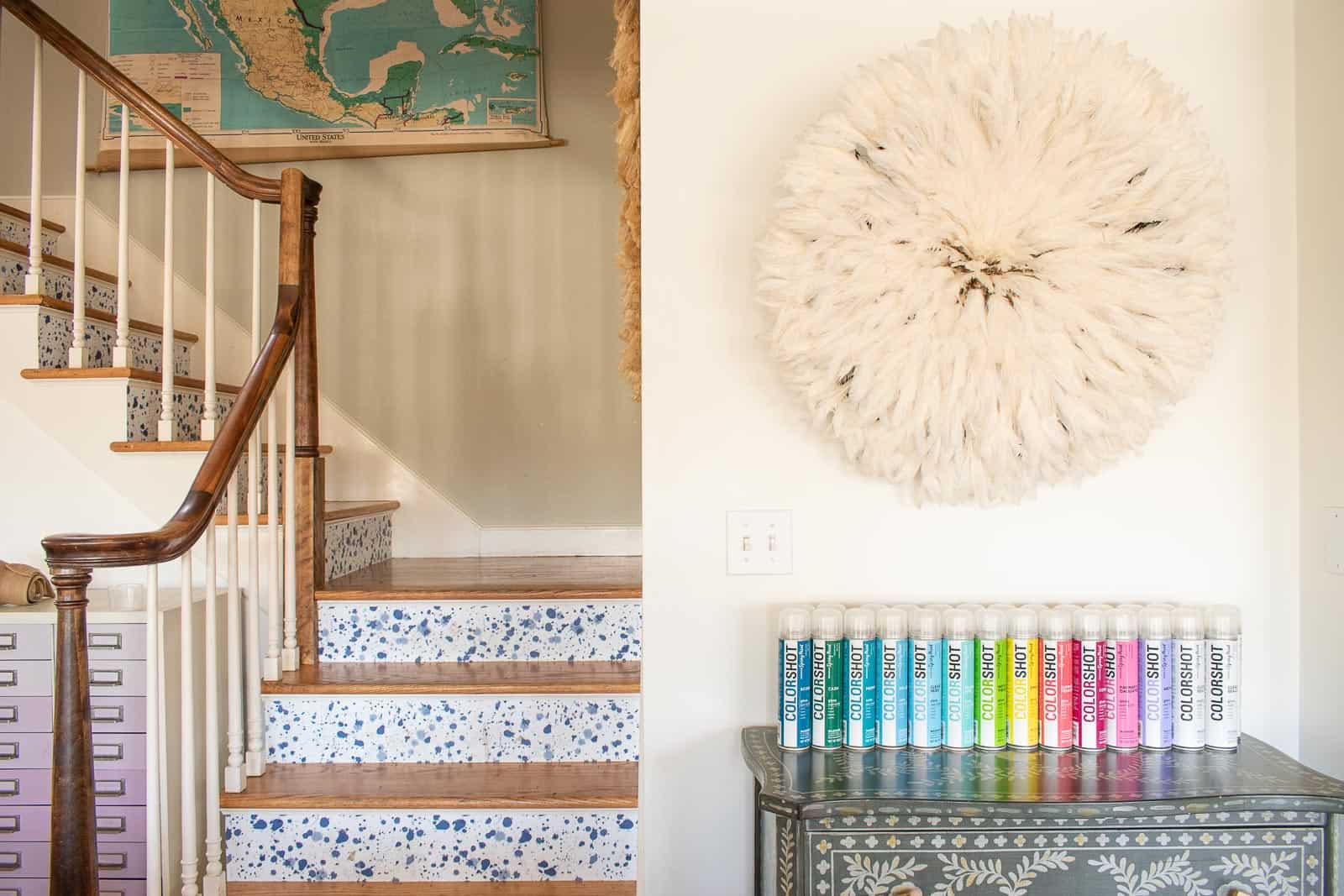 Which color is your favorite and what would you paint with it?