I'm WAY into all things macrame these days. It started with a mirror and then moved into a fun wall hanging for the One Room Challenge and today…hanging plant holders! You guys. These are SO. EASY. You can make one in 10 minutes. Pinky swear!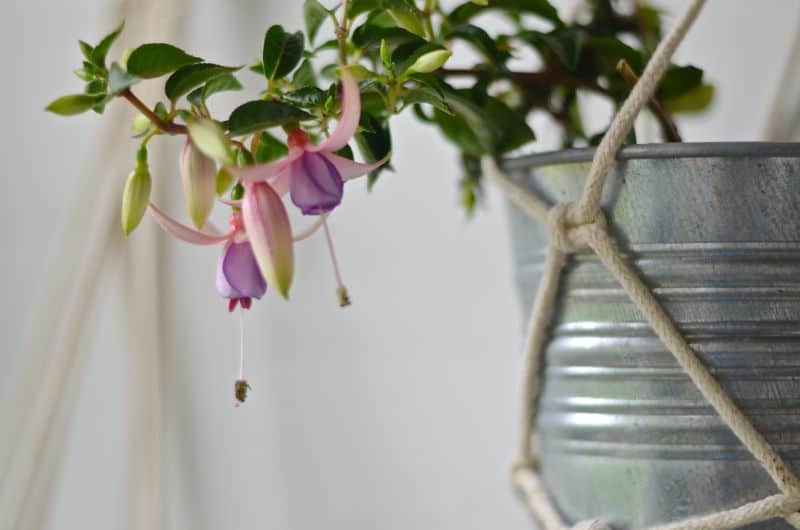 Materials
(Affiliate links included for your convenience)
• Cotton clothes line (I found mine at the dollar store!)
• Scissors
• Pots… these are the ones I have!
• Plants
• Hooks
• Spray Paint
Describing macrame is a gift that I do NOT yet possess, but… I made a video for you! Hopefully this is clear. If for some reason, it's not… I wrote out the steps below also!
Step 1
I think the video is the easiest way to show you how I made these, but the gist is that you start with 8 lengths of rope… four feet each should be more than enough. Gather the rope and tie them all together with a knot at one end leaving a few inches of rope as a tassel.
Step 2
Take two strands and tie them together with a square knot (right strand over left, left strand over right) about 2 inches from the bottom tassel.  Take the next two strands and tie another knot. Repeat two more times… it should look like a four-leaf clover at this point!
Step 3
Fan out the four knots. You're basically going to repeat Step 2, but you'll take one strand from knot #1 and then the other strand from knot #2.  Make a square knot about 3 inches above the first row of knots. Make a knot with the remaining strand from knot #2 and a strand from knot #3. Repeat two more times.
Step 4
Make one more row of knots with alternate strands to continue the pattern.
Step 5
Measure about 8-inches above each knot and make ten sets of right knots. This adds a little bit of detail to the top strands of each hanger.
Step 6
Gather all 8 strands and tie another knot. Trim the ends to leave a 3-inch tassel.
(Did that make ANY sense? Like I said… the video is easier to understand!)
To install the hanging planters, I spray painted some hooks to match the blue loveseat on the back porch, and screwed them into the wall. I didn't drill holes in my galvanized pots because Frank's dog crate is right below and I didn't want him getting wet; but… I added an inch of gravel to the bottom of each pot to help keep the soil from getting too damp.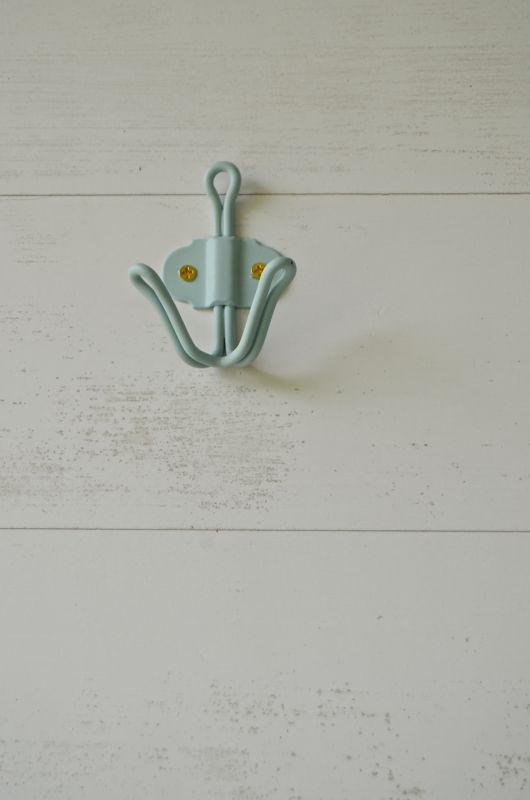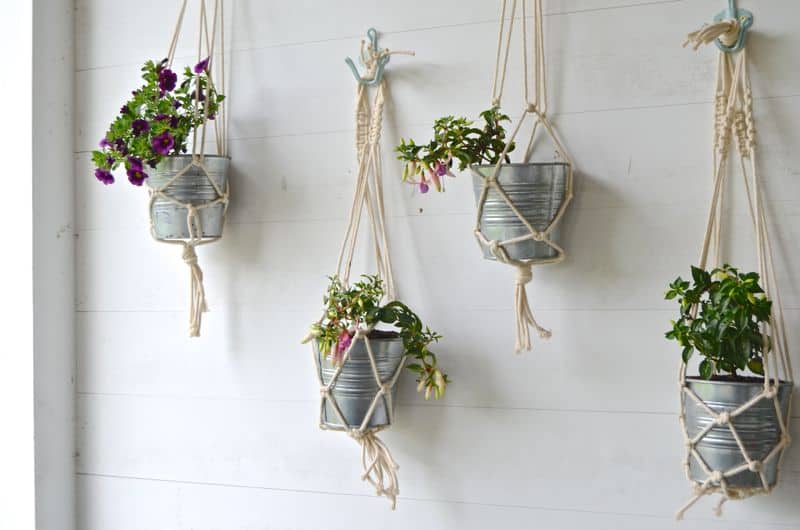 I grabbed a handful of plants from Home Depot that seemed like they would 'hang'…  The spot on our porch where I hung them doesn't get great light so say a few prayers for these guys.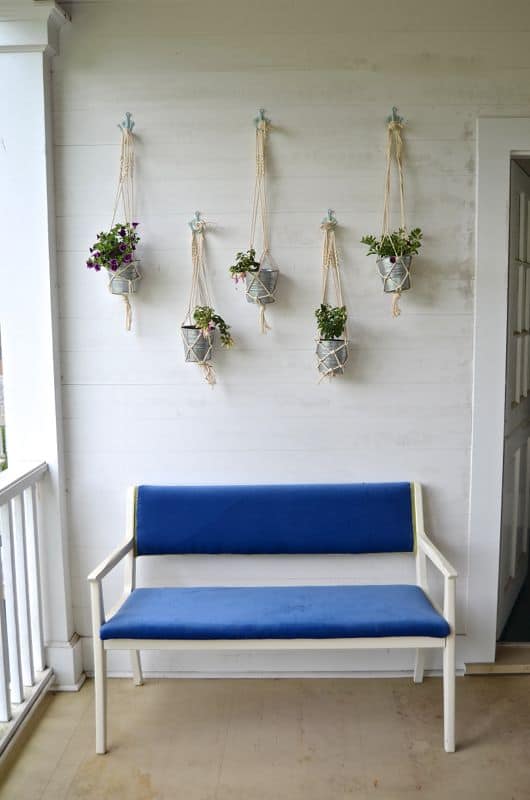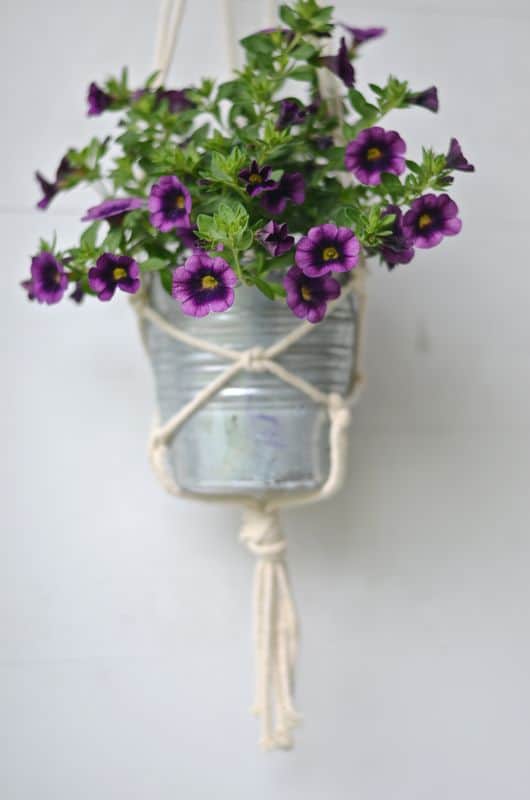 For a two-hour project, I'm a BIG fan… plants… macrame… simple… HOME RUN!