One of the fun things I do on weekends is visit the local flea market and share all the fabulous finds over on my Facebook page. Along with a potentially risque purchase (oops), I came home with this THREE dollar lamp. The only thing wrong with it was a broken socket. That, my friends, is an EASY fix! Keep reading and I'll show you how!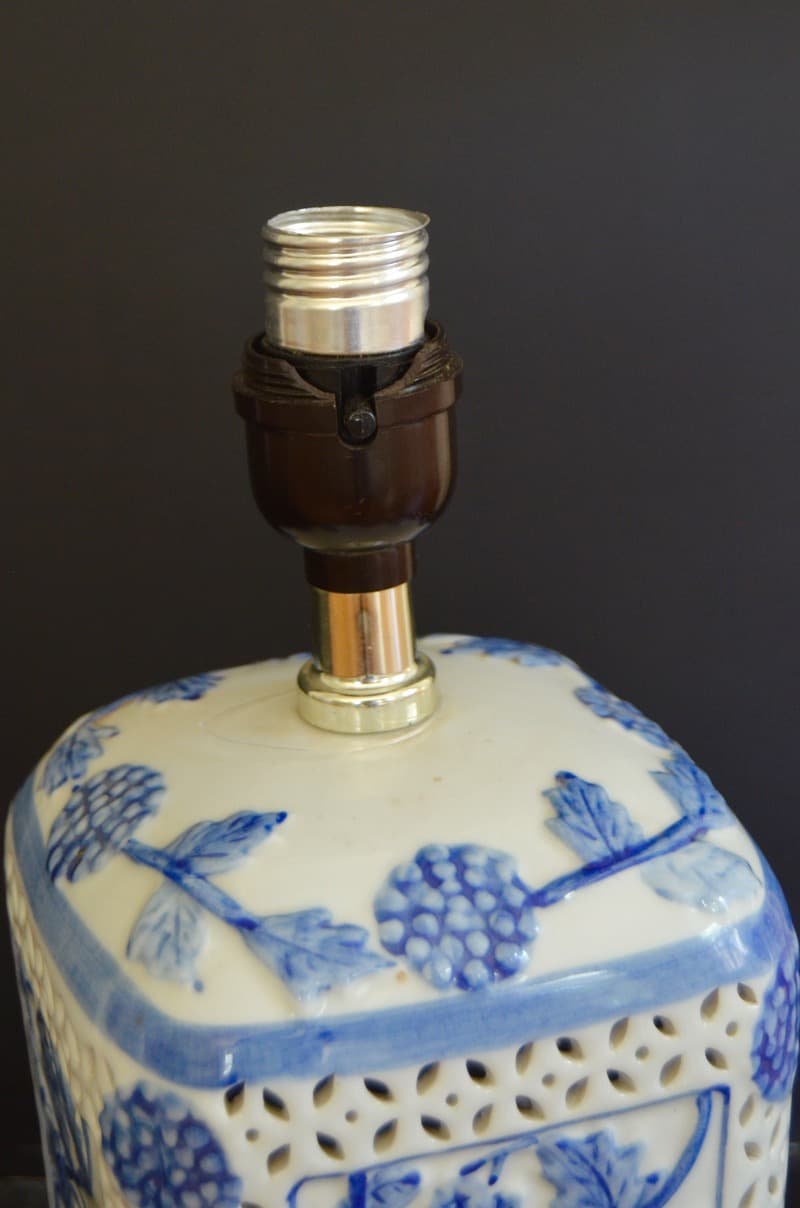 How To Rewire A Lamp
The video covers the entire process, but I'll share a quick step by step at the end of the post in case you're at work or boycotting YouTube or something.
Step 1:
Unscrew the nut to release the threaded pipe and the socket.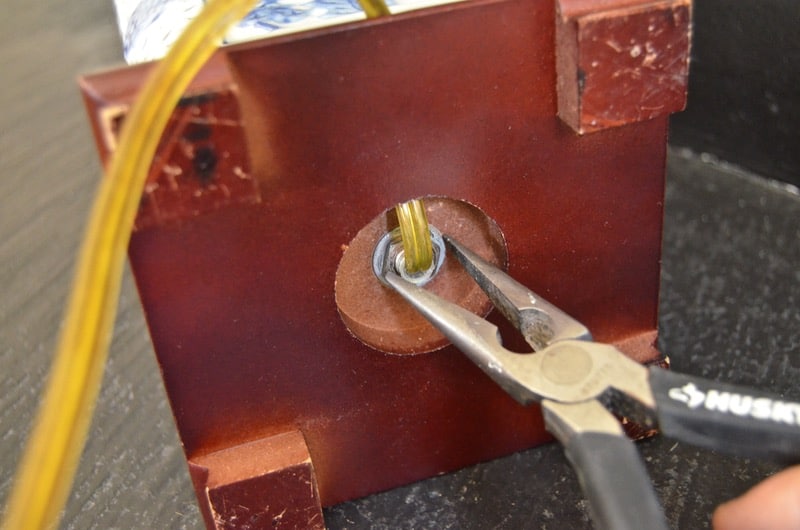 Step 2:
Unscrew the lamp wire and remove the socket.
Step 3:
Thread the lamp wire through the new socket and wrap the ridged wire around the silver screw on the socket, and the smooth wire around the gold screw on the socket. (If you want a harp, the base of the harp needs to be threaded onto the lamp wire first!)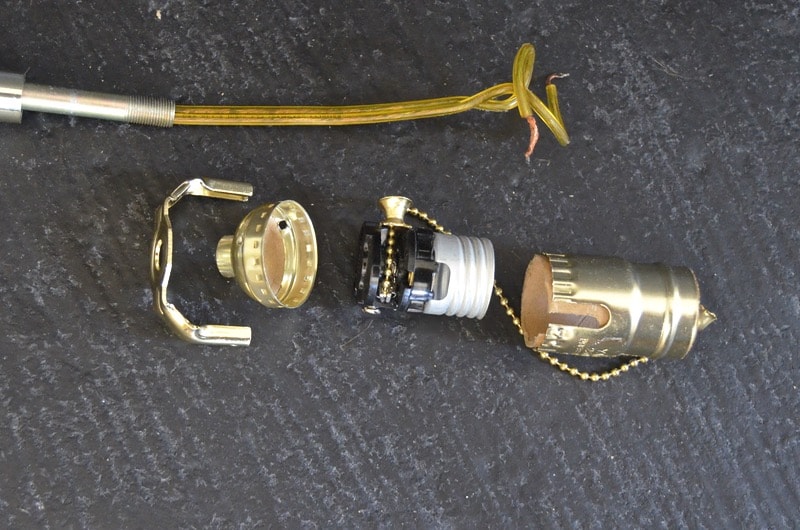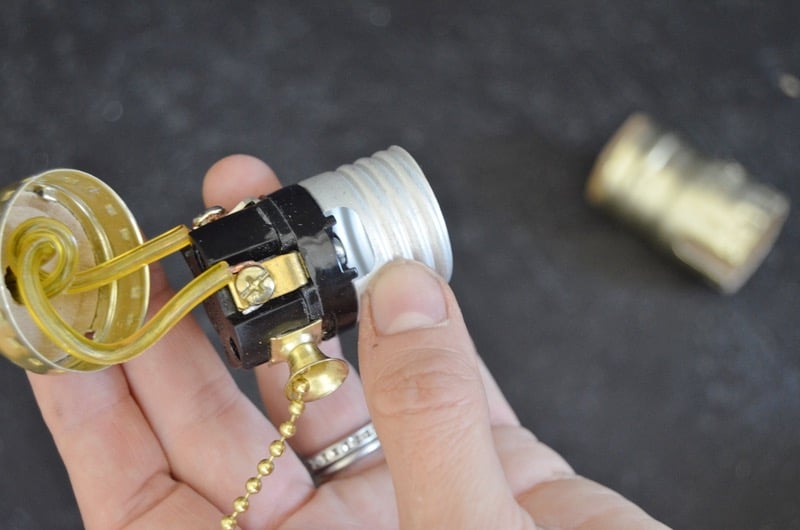 Step 4:
Click the two halves of the socket together and push the threaded pipe back through your lamp.
Step 5:
Replace and tighten the nut to secure the threaded pipe and the socket.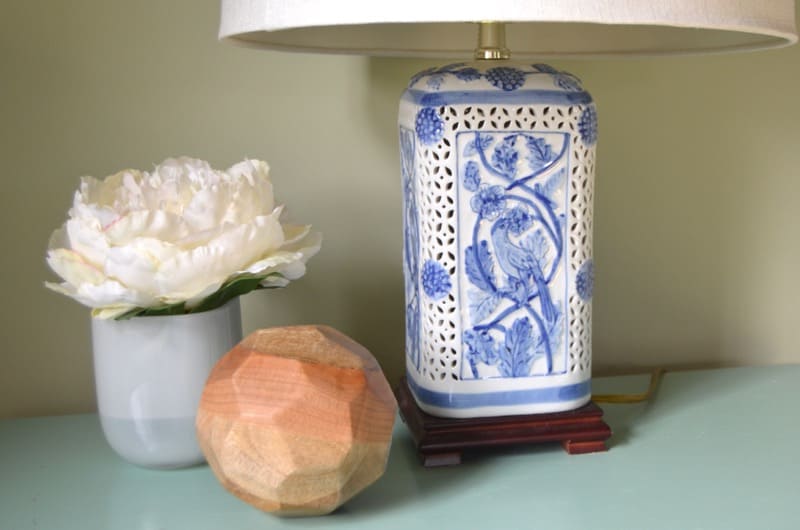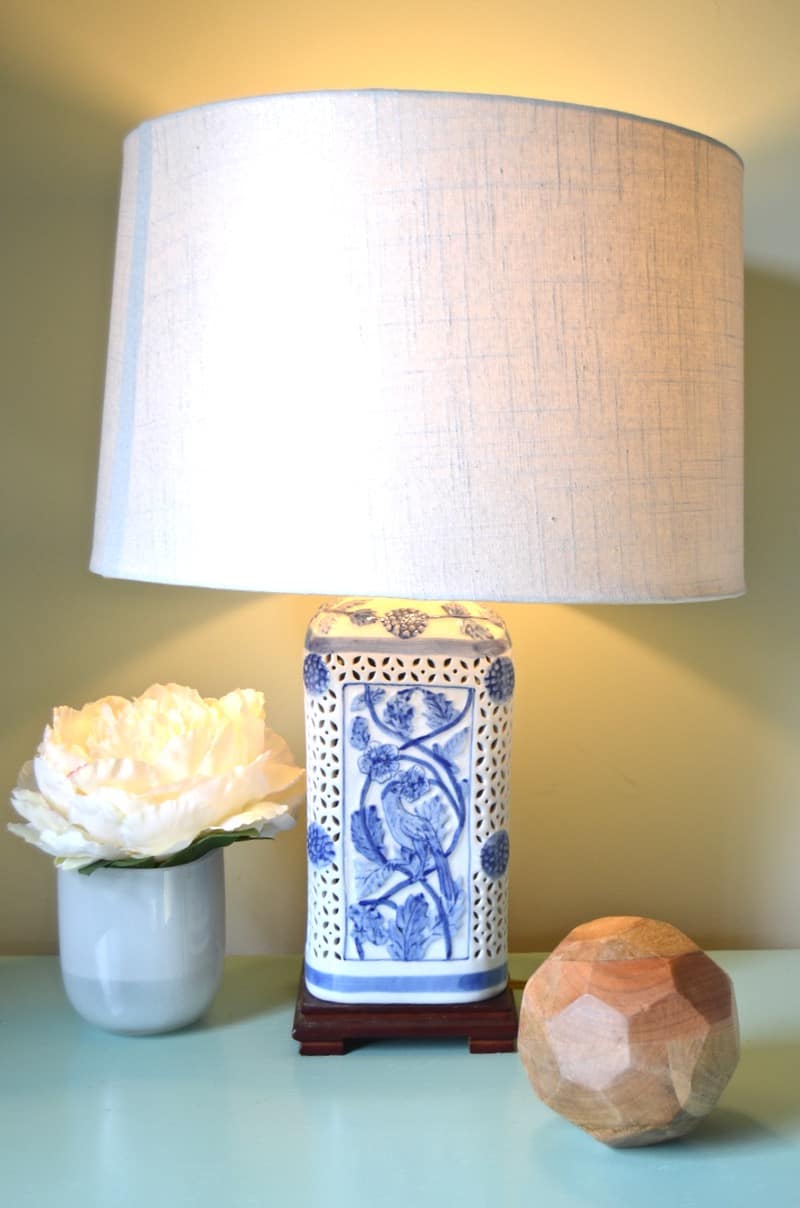 Wanna know what else is easy? Rewiring a chandelier! I wrote a post about that too.
(Disclaimer… I'm a lot of things, but electrician I am not. Take these instructions as my personal opinion. In no way am I responsible or liable or asserting to be a licensed professional.)
Save this post for later! —>