When we moved into this new house of ours last year, there were lots and LOTS of projects that we knew were well out of our budget. One of them was the renovation that our dated kitchen was begging for. I've gotten used to the wood stained cabinets, but the green vinyl floor and the vegetable backsplash need to go! I'm psyching myself up for the floor tile, but the backsplash… bye bye veggies! Here's how it looked before. 80's chic.
How To Paint a Kitchen Backsplash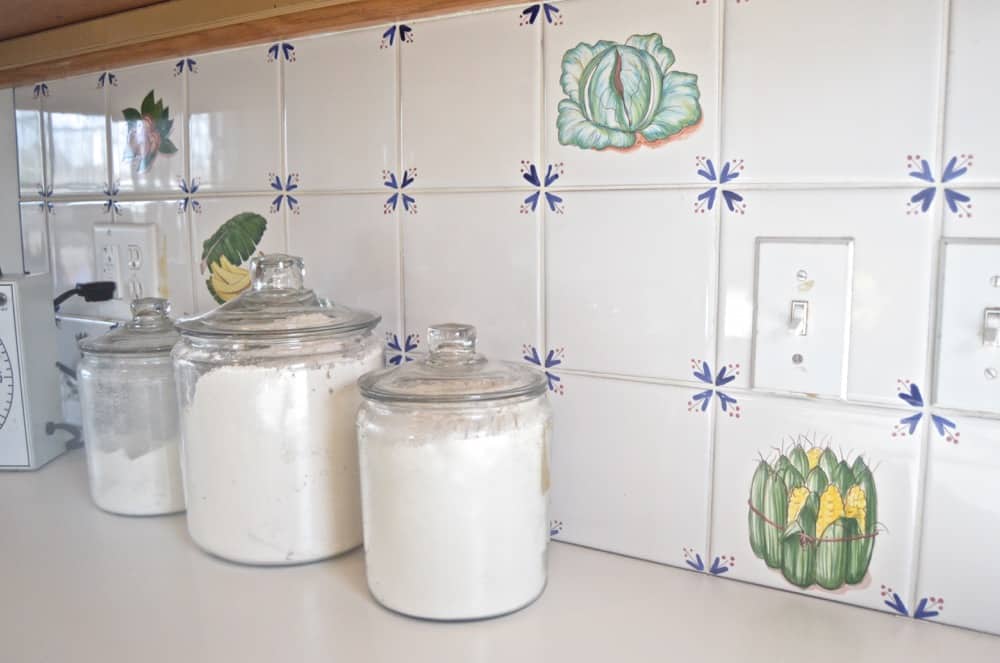 I'm not going to lie… this project is SMELLY. You will want to close off the room and wear a mask but, aside from that… it's TOTALLY do-able! If you can paint… you can paint tile.
The full step-by-step tutorial can be found over at eHow. I've included a materials list at the end of this post with my affiliate links, but check out eHow for the deets.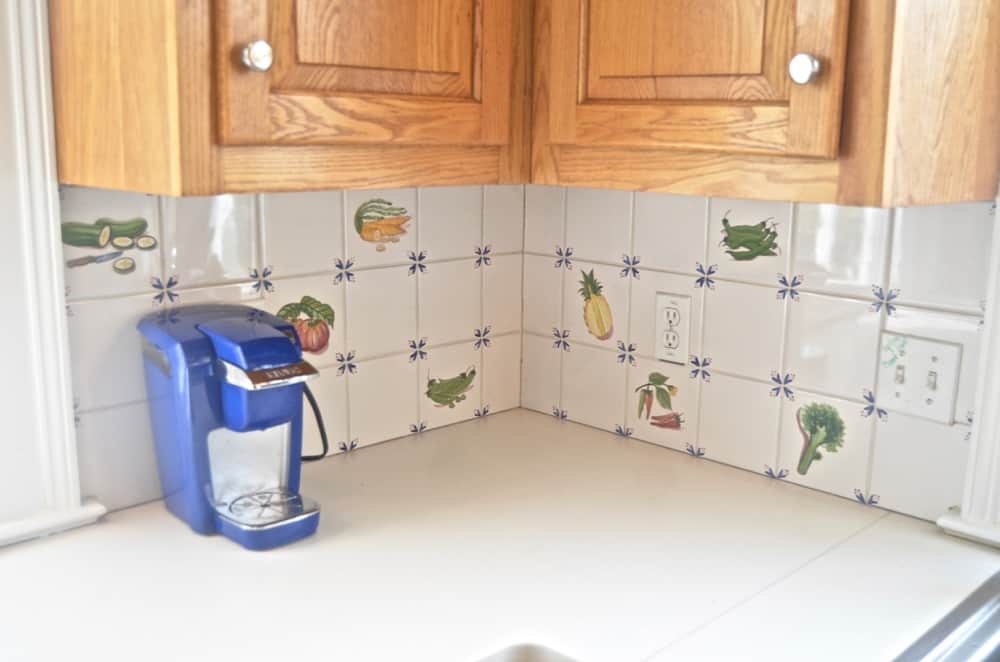 Can you believe the coverage? I apologize for those of you who have an affinity for this style of tile… the clean white makes the kitchen feel MUCH less cluttered and busy. The shape of those tiles is dated enough so spending an afternoon to make a clean neutral white makes a huge difference in there.
Materials
(Affiliate links included for shopping convenience.)
Now to take on the FLOORS!