Psssst… this post *might* contain affiliate links: see my disclosure here.
Fall Playroom Decorations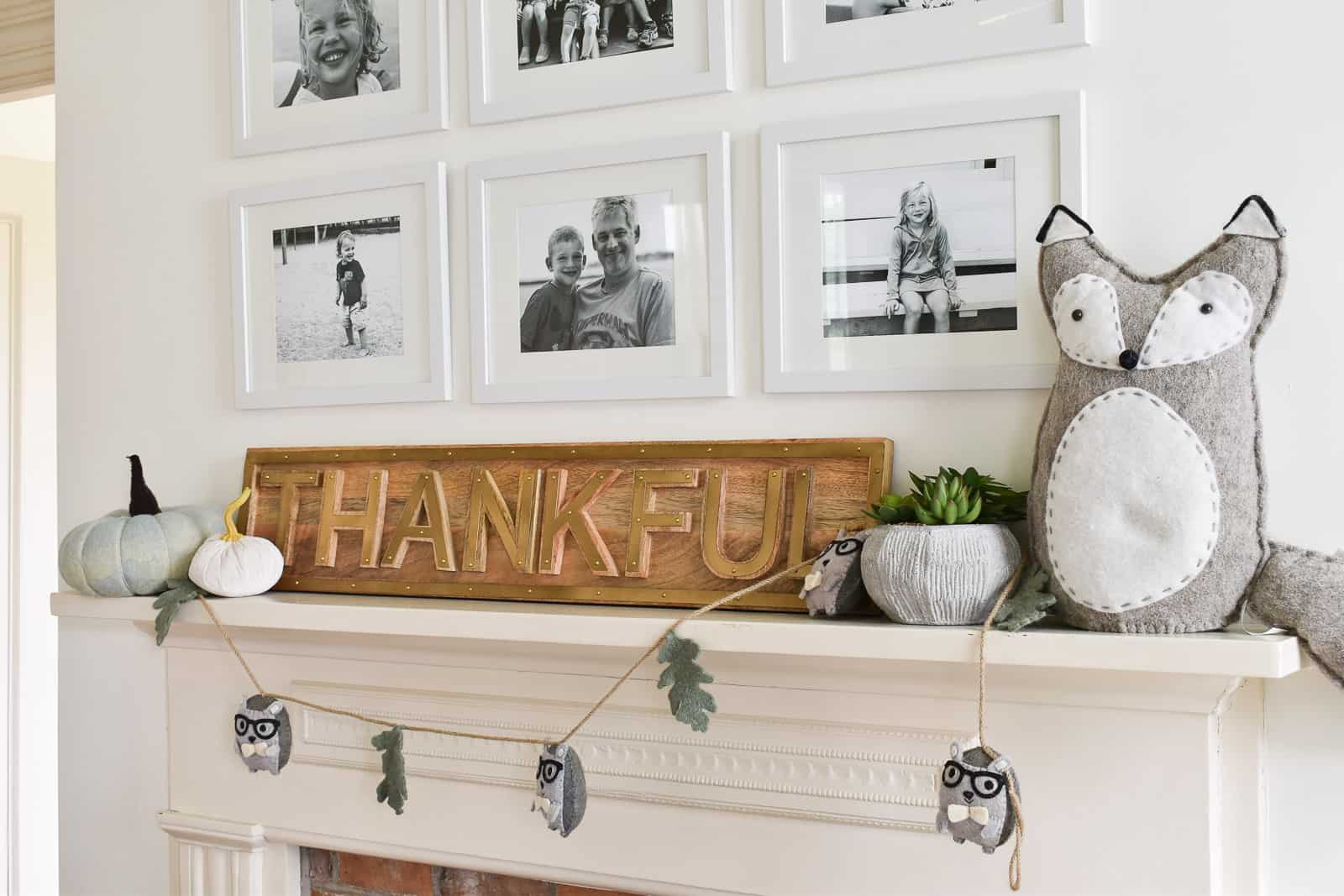 Disclosure: I'm partnering with TJMaxx to share some fun fall decor items with you. All opinions are my own!
Our playroom is one of my favorite places in the house… it's colorful and cheerful and has lots of fun patterns. But, it's also fairly small and gets A LOT of use so I have to be cautious when decorating it for any season. I was THRILLED to be asked to share some of the amazing fall decor options from tjmaxx.com
and their selection couldn't have integrated with my decor more seamlessly. Check out their fall Home Decor
, accessories and harvest shop here!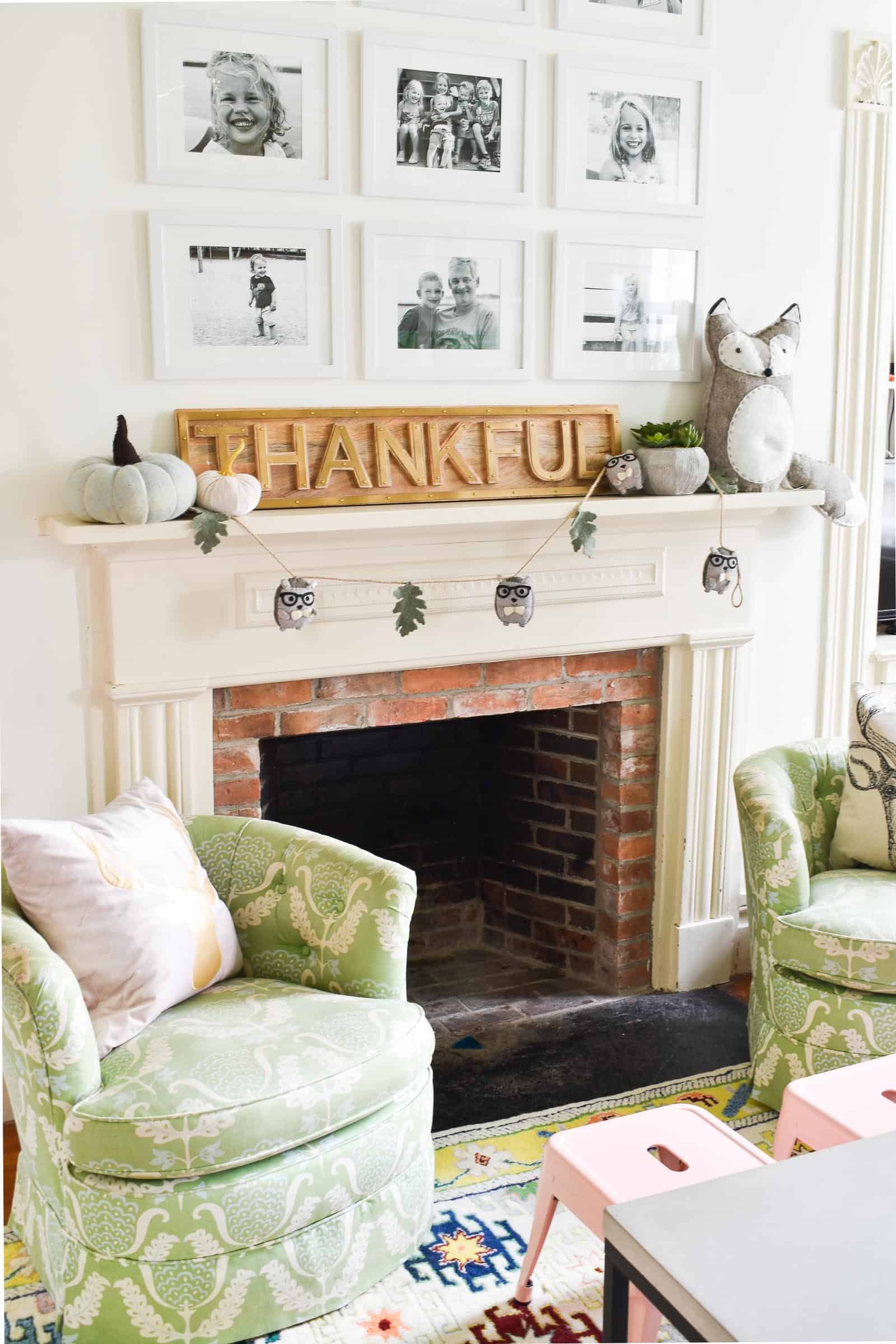 I was immediately drawn to that wooden and brass "thankful" sign. It's simple and chic and the perfect size for our mantel.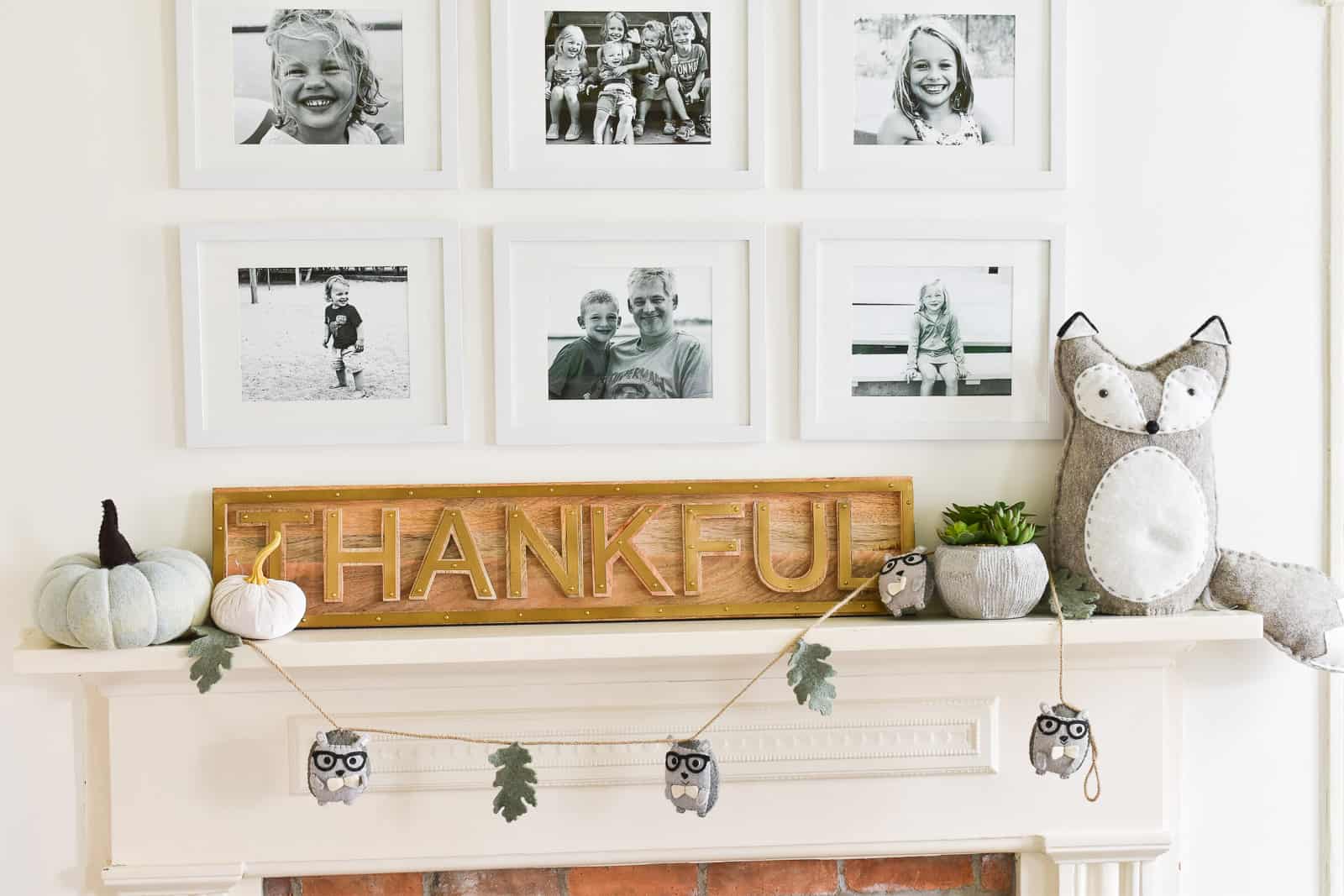 I'm always looking for decorations that will hold up to kids: i.e. they won't BREAK, so that felt fox and those felt pumpkins were obviously perfect for a playroom. Same goes for that fun felt garland. These items aren't a set but man oh man are they meant to be together.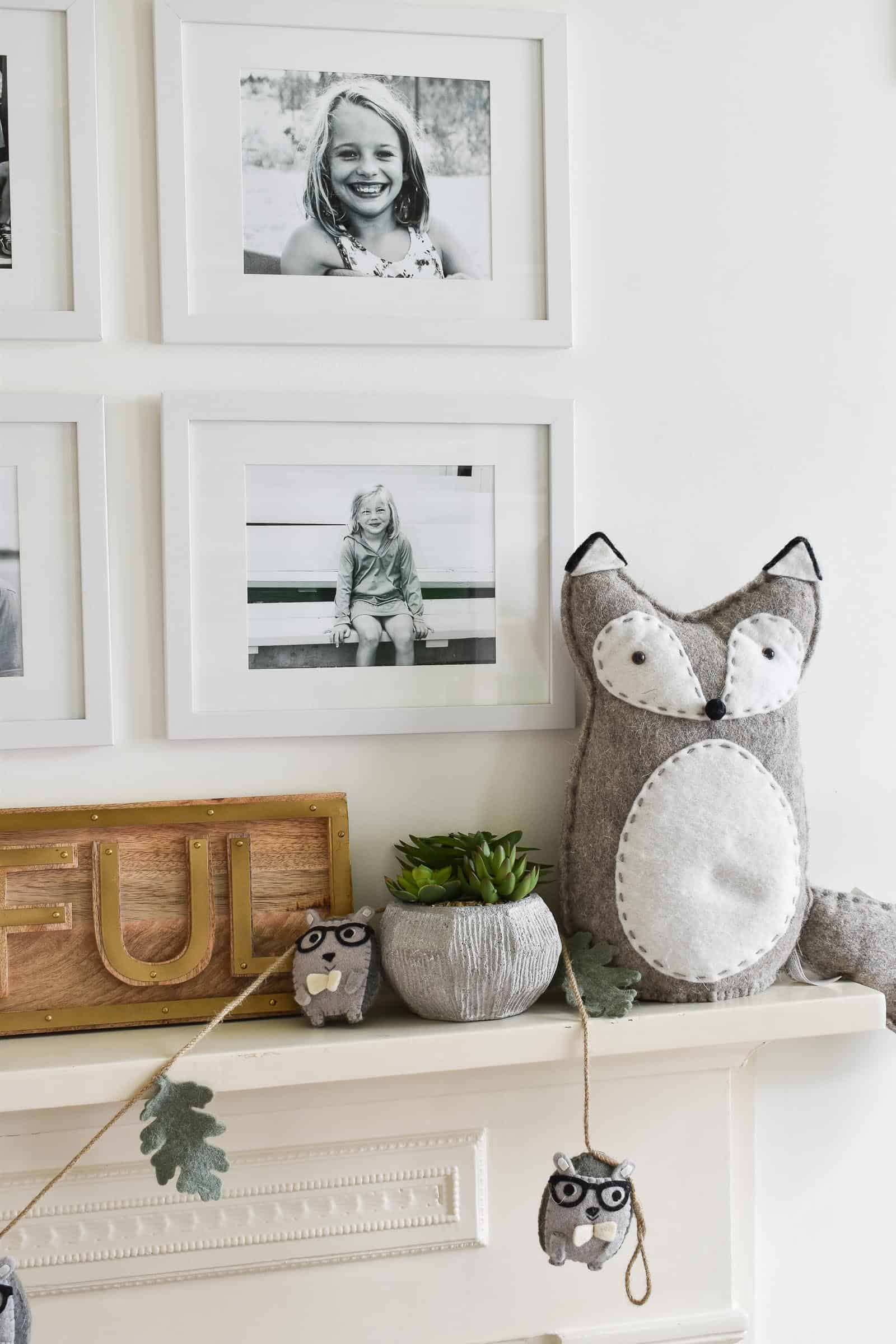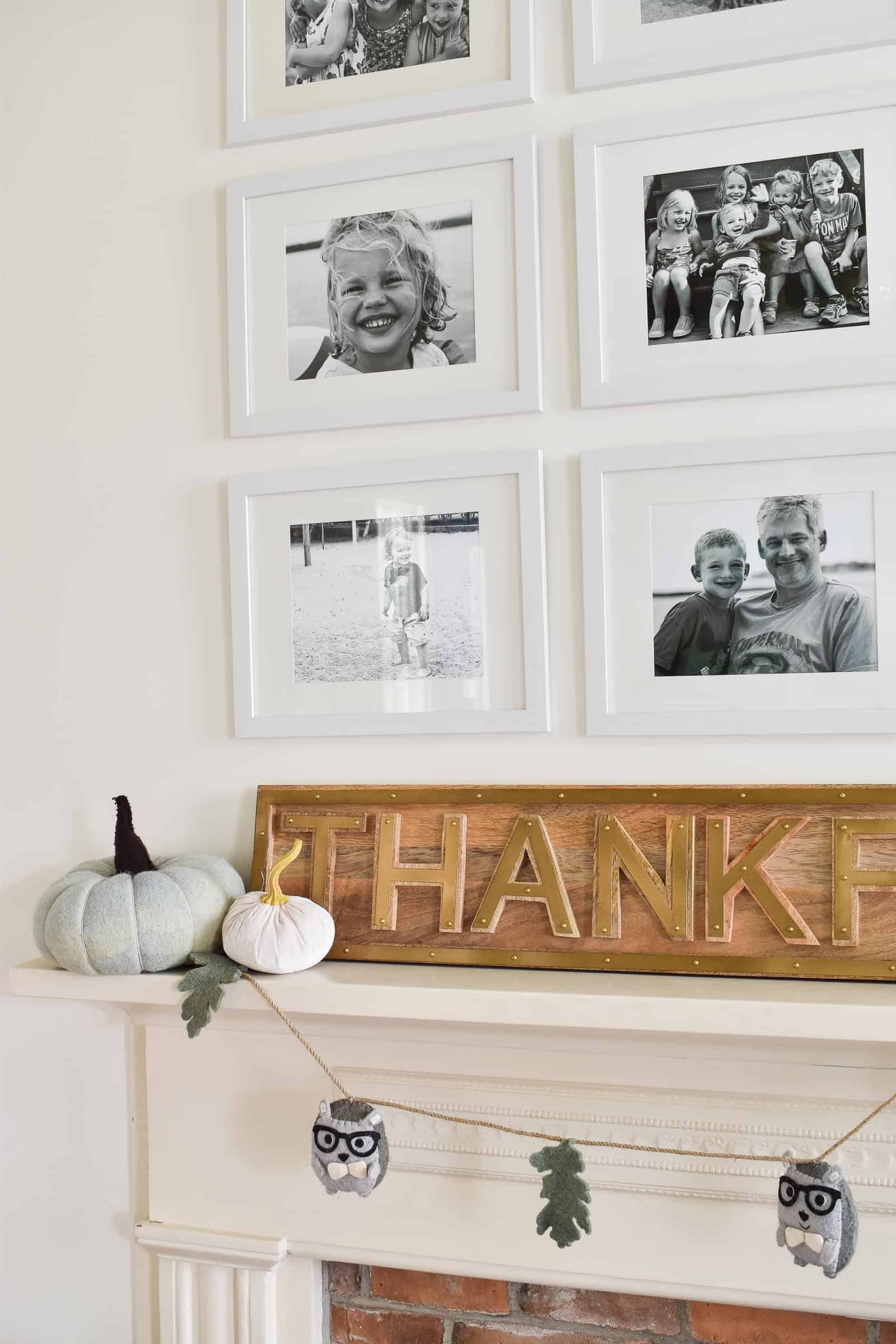 We're just about at the point in Connecticut where I need to be bringing my plants  in from outside for the season. This raised brass planter is the perfect place for one of my fiddle leafs and it matches my newly found flea market glass bottle.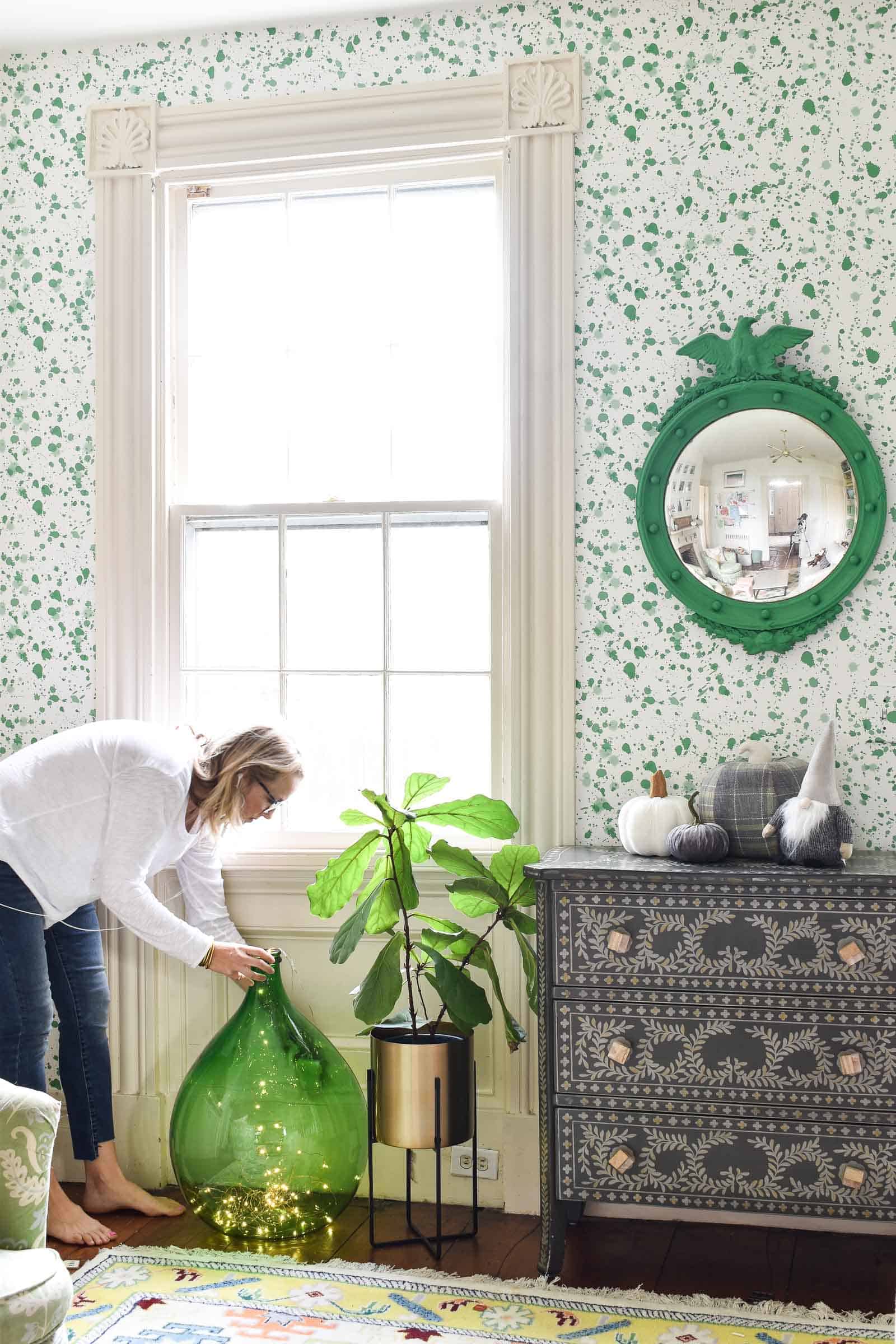 On top of my amazing dresser is another batch of felted decor: pumpkins and that cute little gnome. Or is he an elf? Googling now… he's a gnome or a dwarf since both of those tend to have beards. Knowledge is power.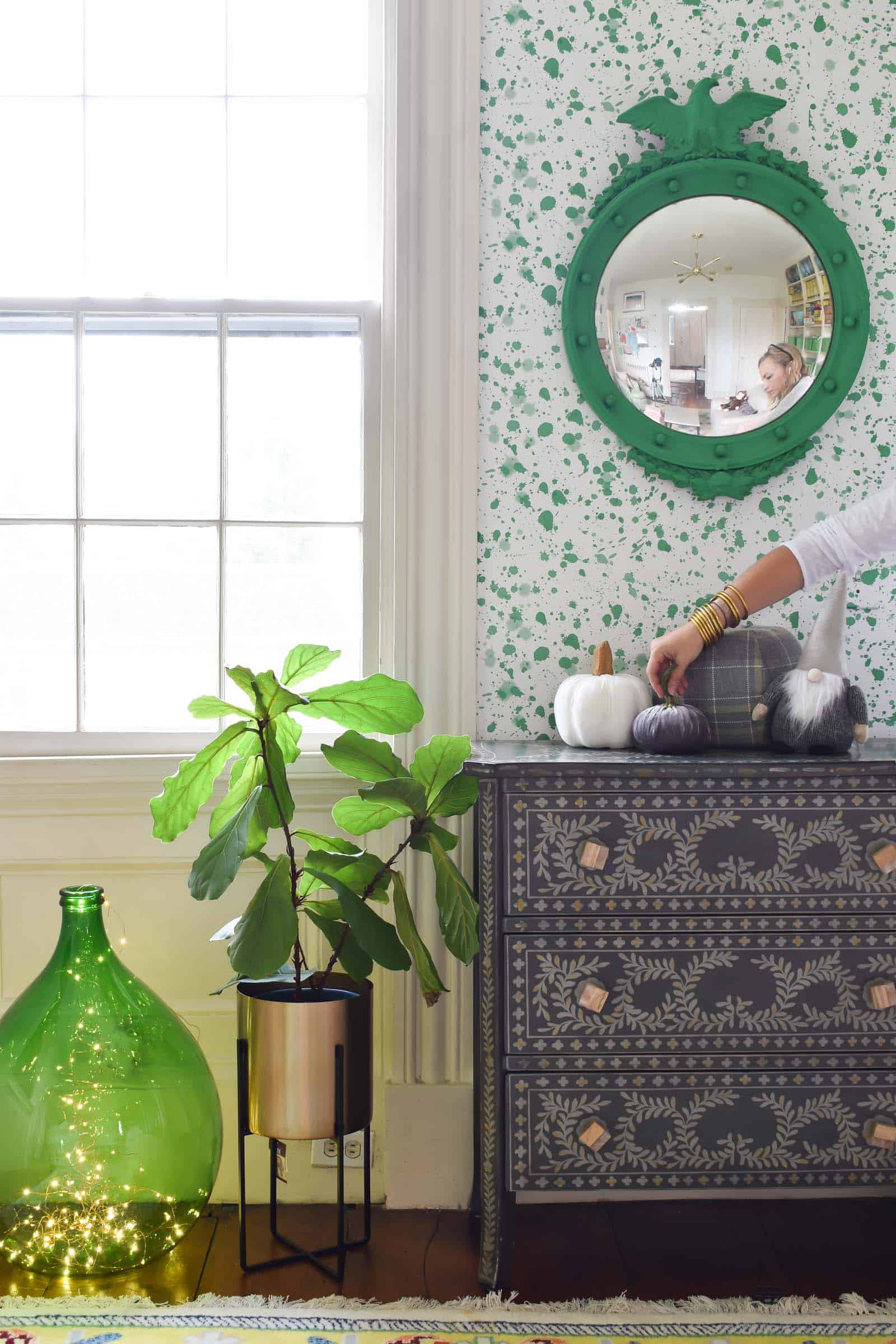 Back to the mantel, I grabbed that faux succulent planter. It's concrete so I'm hoping it can't get knocked off very easily. I always try to bring in greenery to my decor, and sometimes faux is easier for everyone!
I grabbed a couple of fun Throw Pillows
. One of the reasons I loved these two in particular was that the had a similar pattern on the front so they would relate and I also think I can transition them into Christmas so they'll have more legs than just a few weeks in the fall!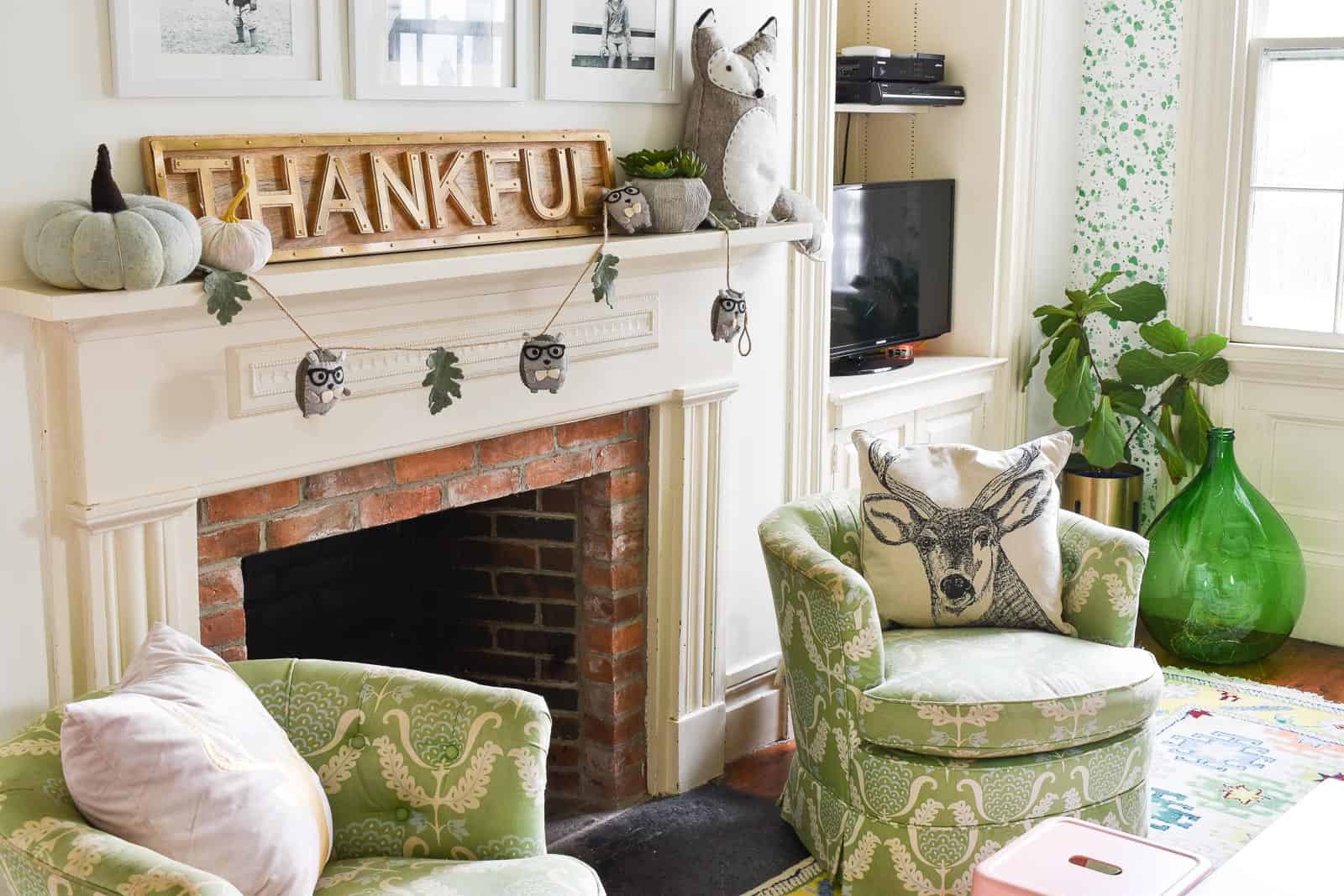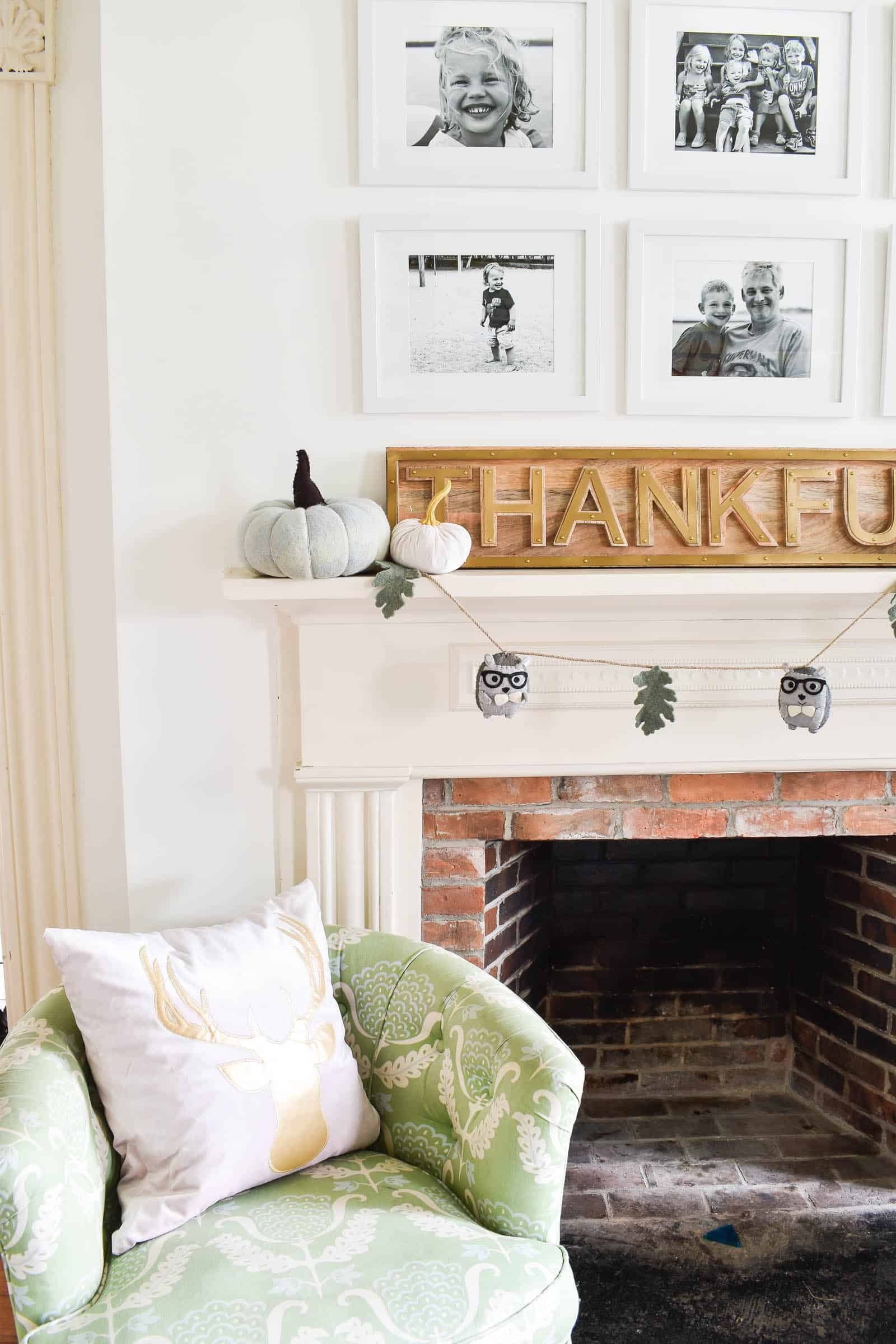 Finally, those pink metal stools aren't exactly the epidome of fall, but I'm trying to integrate my seasonal decor with my 365-day Home Decor
so it doesn't feel so jarring to have a space decorated for each season. Those sturdy metal chairs perched around the coffee table are the perfect spot for staging a toy car traffic jam, a competitive game of Battleship or even just coloring after school!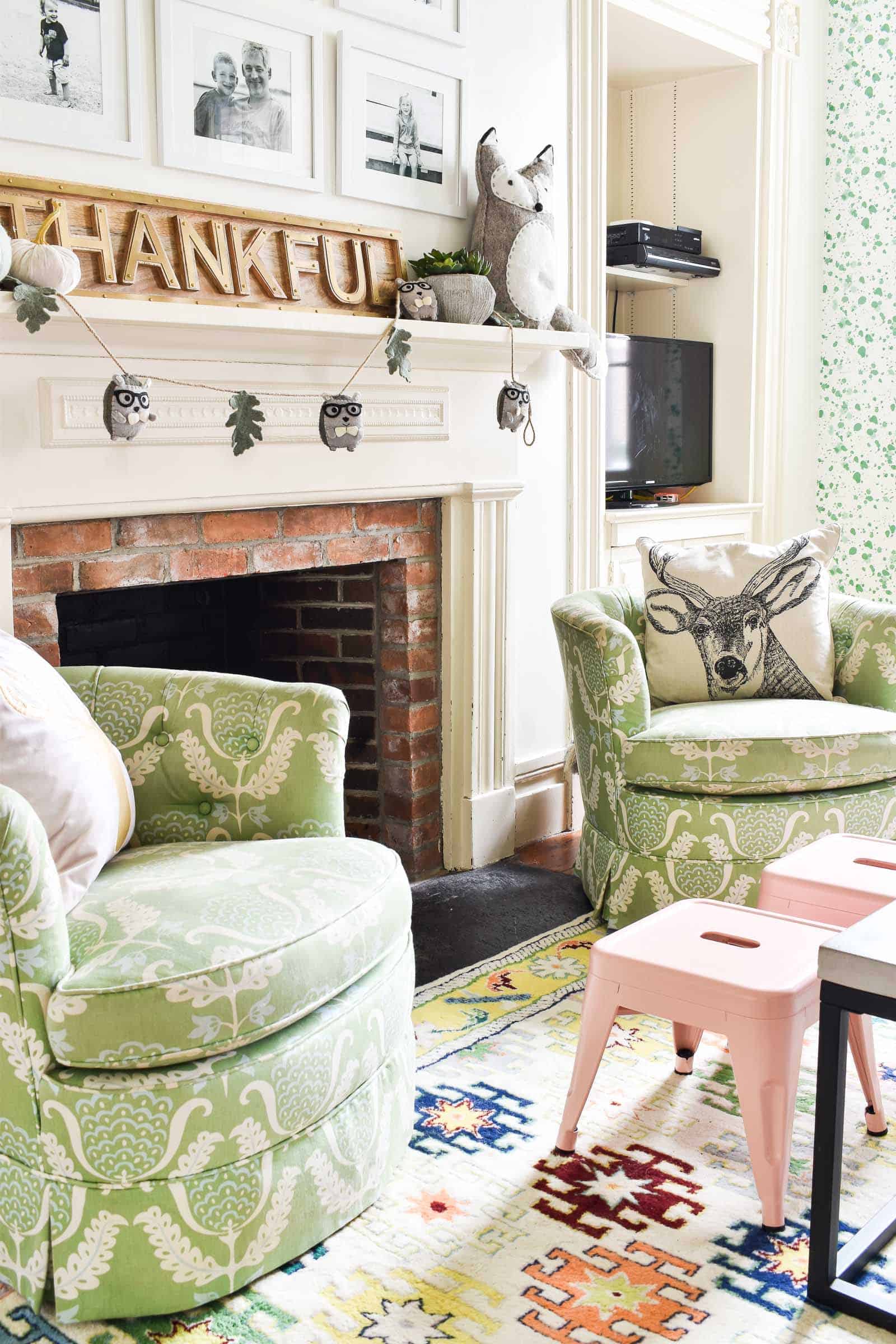 One of my favorite things with decorating a kids space is coming back into the room and noticing that little fingers have 'helped' rearrange the decorations. That's how I know that children are noticing and enjoying these holiday additions and working to put *their* personal stamp on the room.