12 Awesome Porch and Patio Projects
Psssst… this post *might* contain affiliate links: see my disclosure here.
This time of year, is there anything better than sitting outside and enjoying a summer evening?! I love having a porch at this house, but today I'm sharing one of my favorite upcycles from our old patio! This garden hose cover was too beautiful to stick a hose in… nobody puts my copper baby in the corner! I'm joining all the other stylish DIY Housewives today to share 11 other awesome porch and patio projects.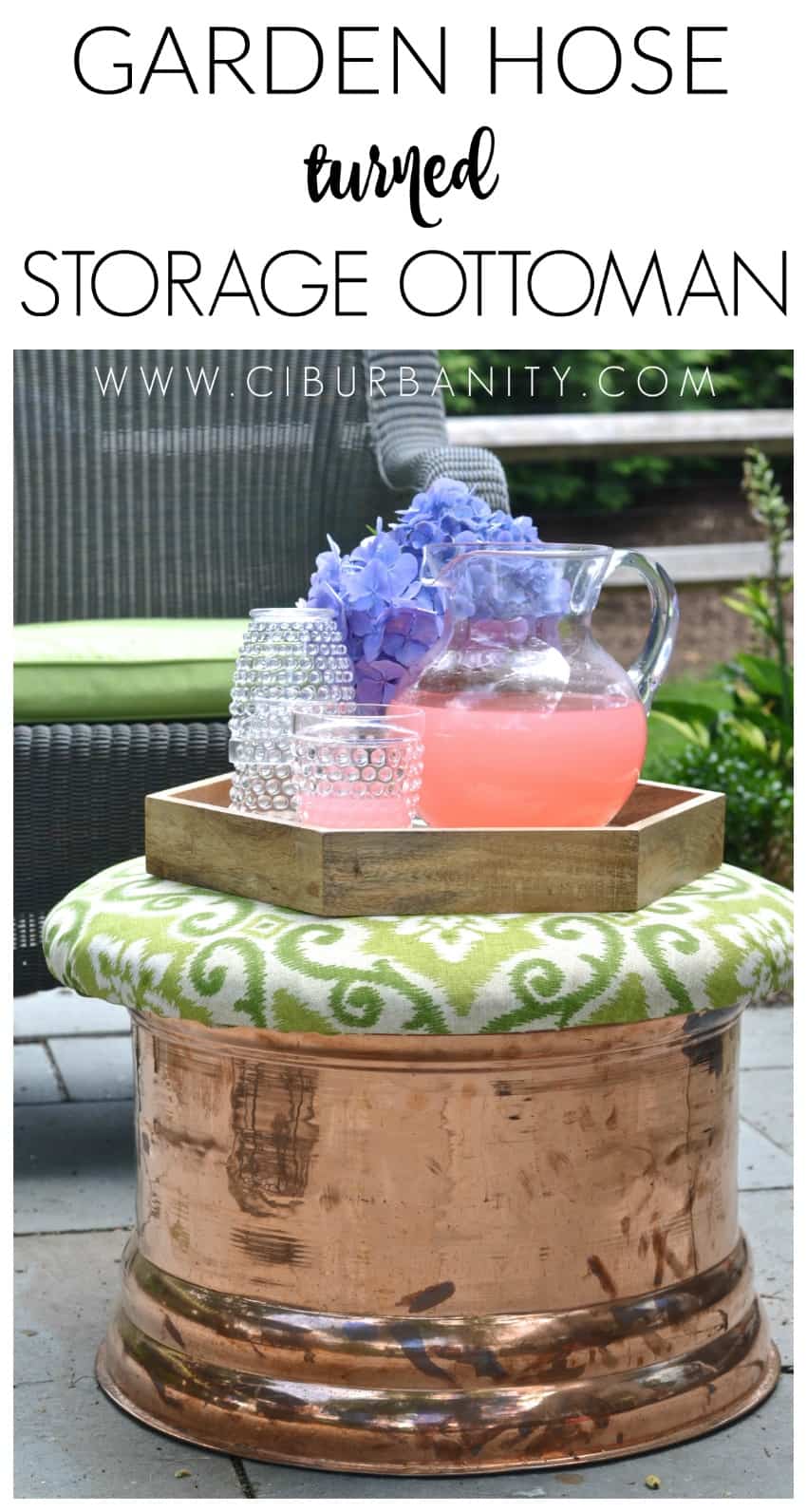 My ottoman started as copper-iffic garden hose cover… I noticed it sparkling from across the field at the flea market. I think I spent $40 on it which is amazing considering the copper. It's tarnished a little sitting out in the weather, but… easy to polish up if I ever want the shine back!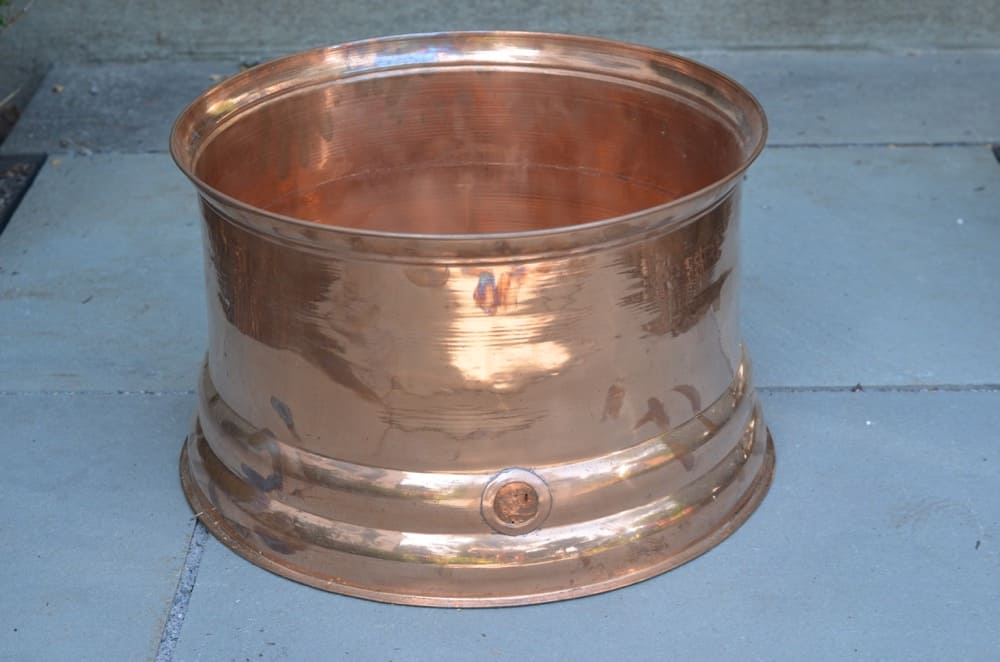 With a few simple steps (made more complicated by a curious DIY mind), I ended up with THIS!  The best part about this project is that you don't need anything crazy. Leftover plywood (or even pallet wood joined together) and some scrap fabric and you're in business.  There was an unfortunate experiment with roofing tar… but I'll let your read about that for yourself. Don't ask.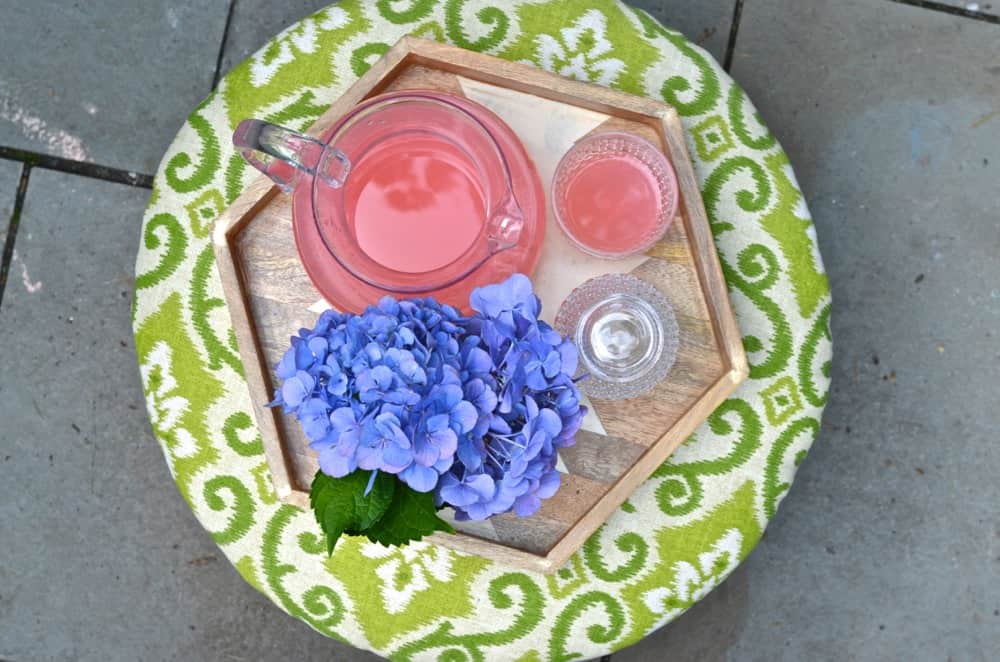 (Can we talk for a minute about the luscious wonder that is Louisa's one-year-old physique?!)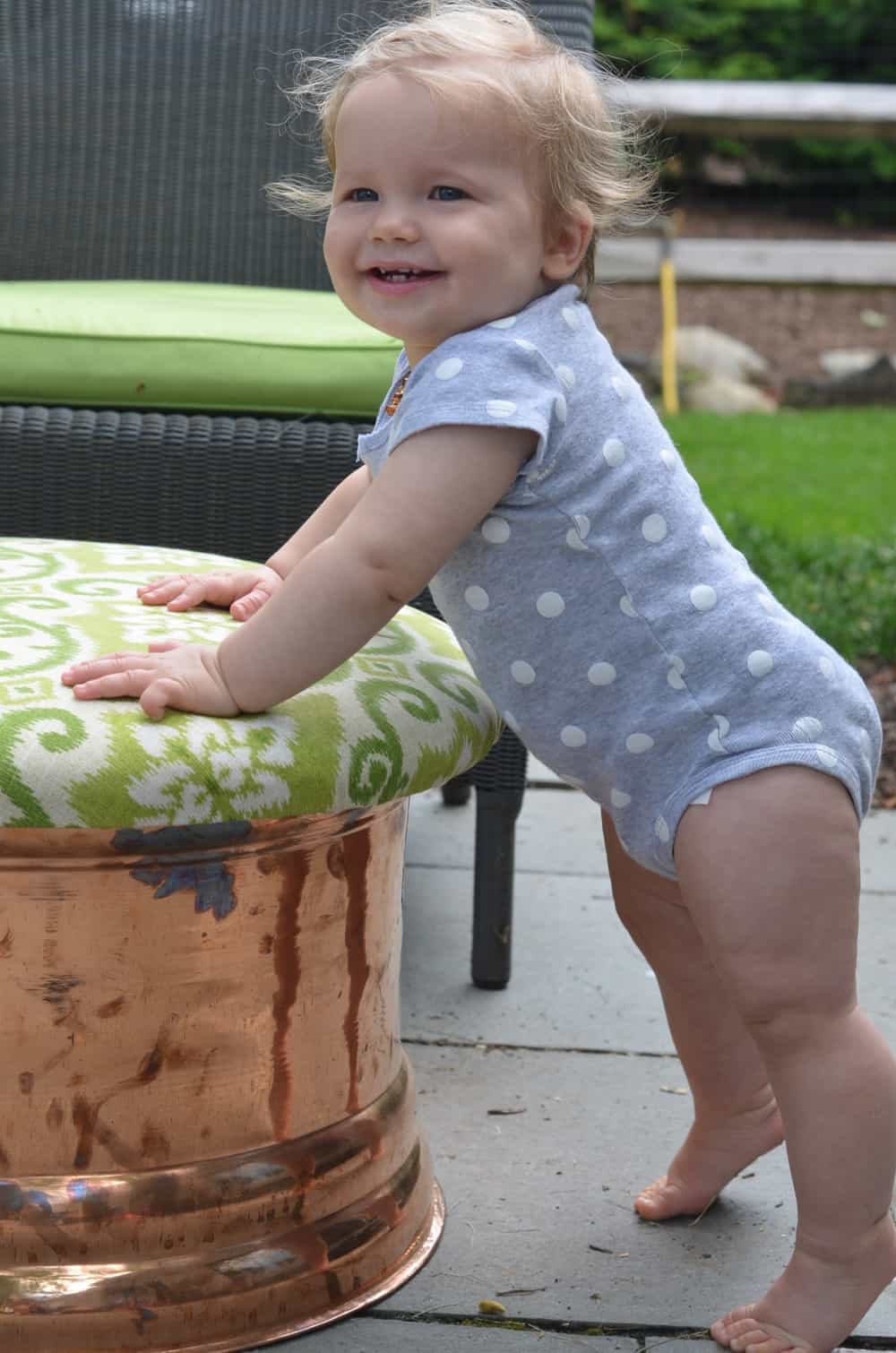 My original post is HERE with the full tutorial.  And… spoiler alert, a couple weeks ago, I shared an update I made to the ottoman so it matches our patio in this house!  If you like this idea, head over to see all the other simple porch and patio DIYs shared below. At the end of this post, each thumbnail will take you to the full tutorial for all the other projects.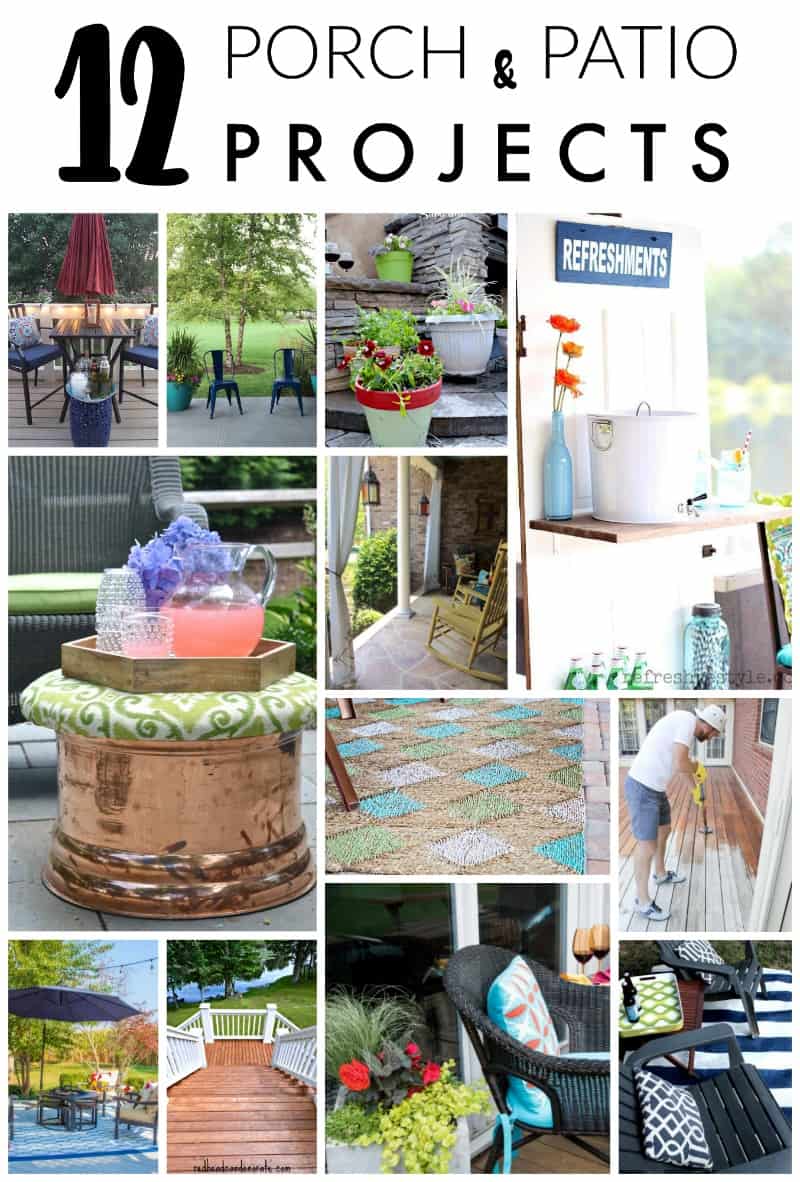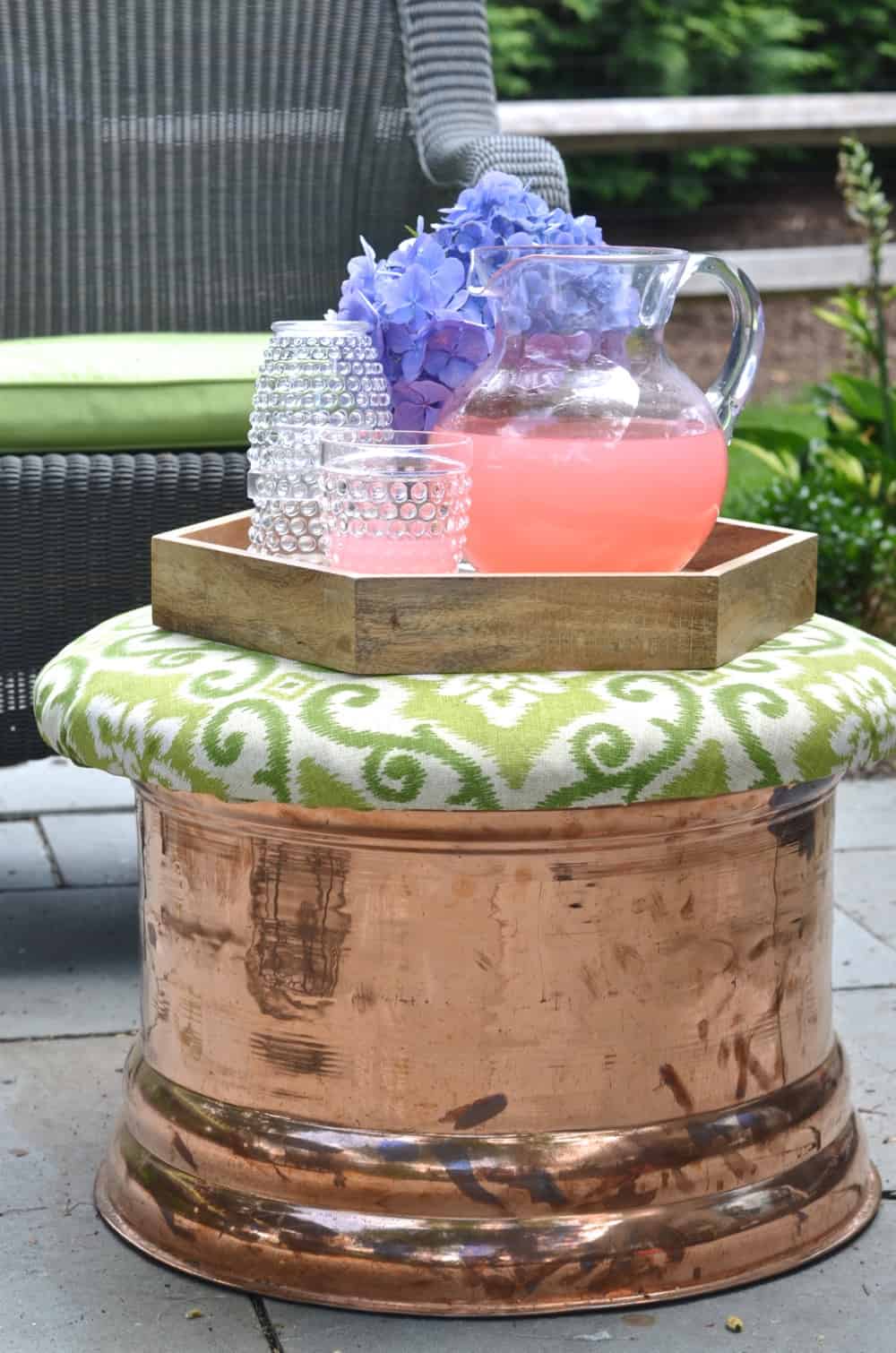 12 Awesome Porch and Patio Projects
Loading InLinkz ...