LEDelightful… DIY Light Box
Psssst… this post *might* contain affiliate links: see my disclosure here.
I've had lots of discoveries and professed obsessions on this blog, but this right here might be the reigning title holder. Oh. Em. Gee.
Custom LED Lightbox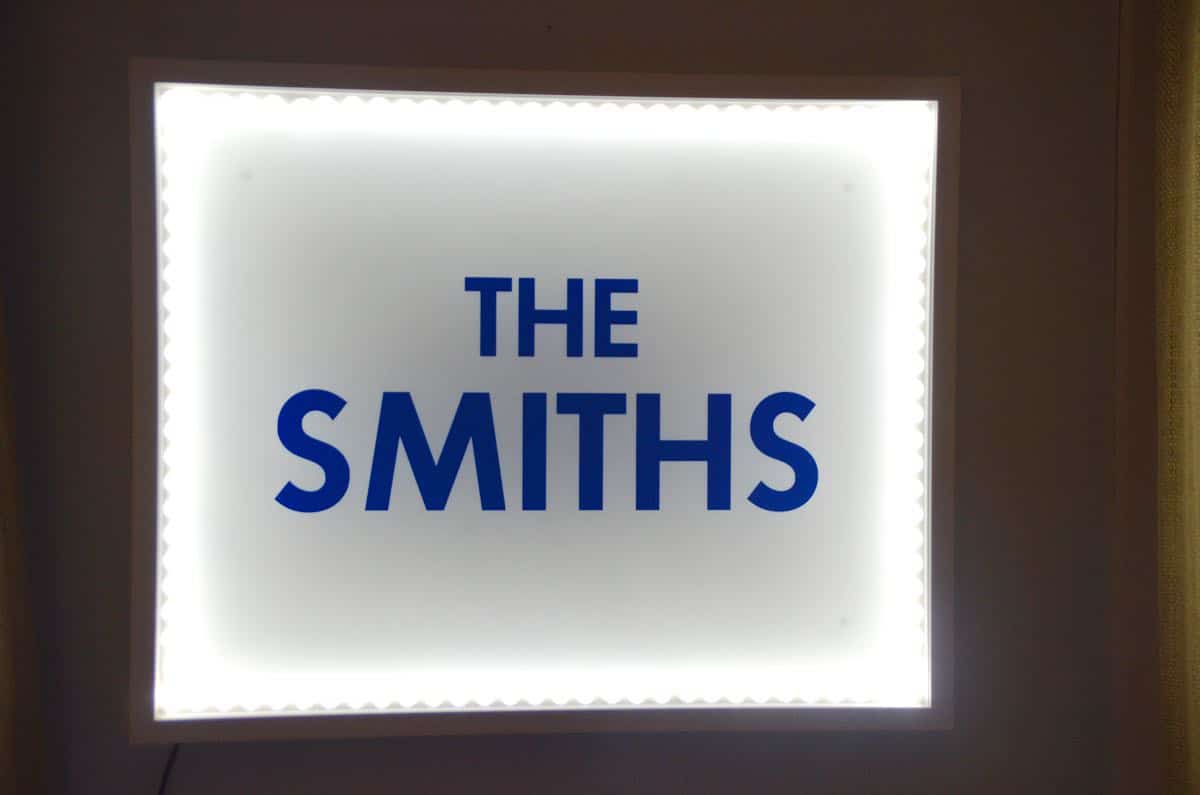 My amazingly talented friend Page, posted this photo to her Instagram feed and emailed me to say it was a fun project that I should try.  Um, light-up sign?  Yes please.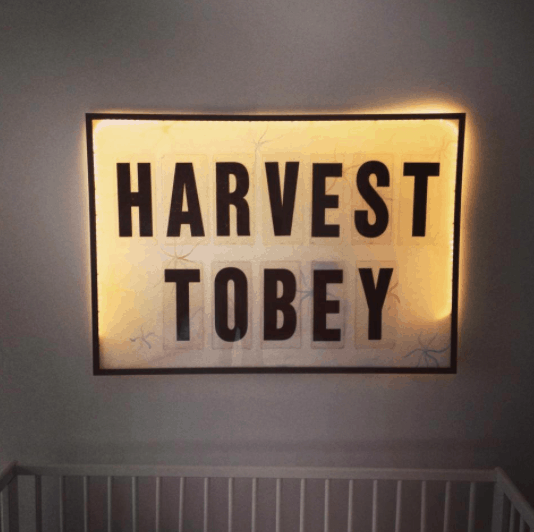 Here's what she turned me onto.  Are you sitting down for this or at least prepared to have your mind blown?
What you'll need for a DIY Lightbox
You only need a few supplies (affiliate links included for your convenience):
• LED lights
• Shadow box
• Vinyl letters. I ordered mine online, but now I have a Cricut so I'd totally just use that!
• Frosted Glass Spray Paint
• Power supply for light strip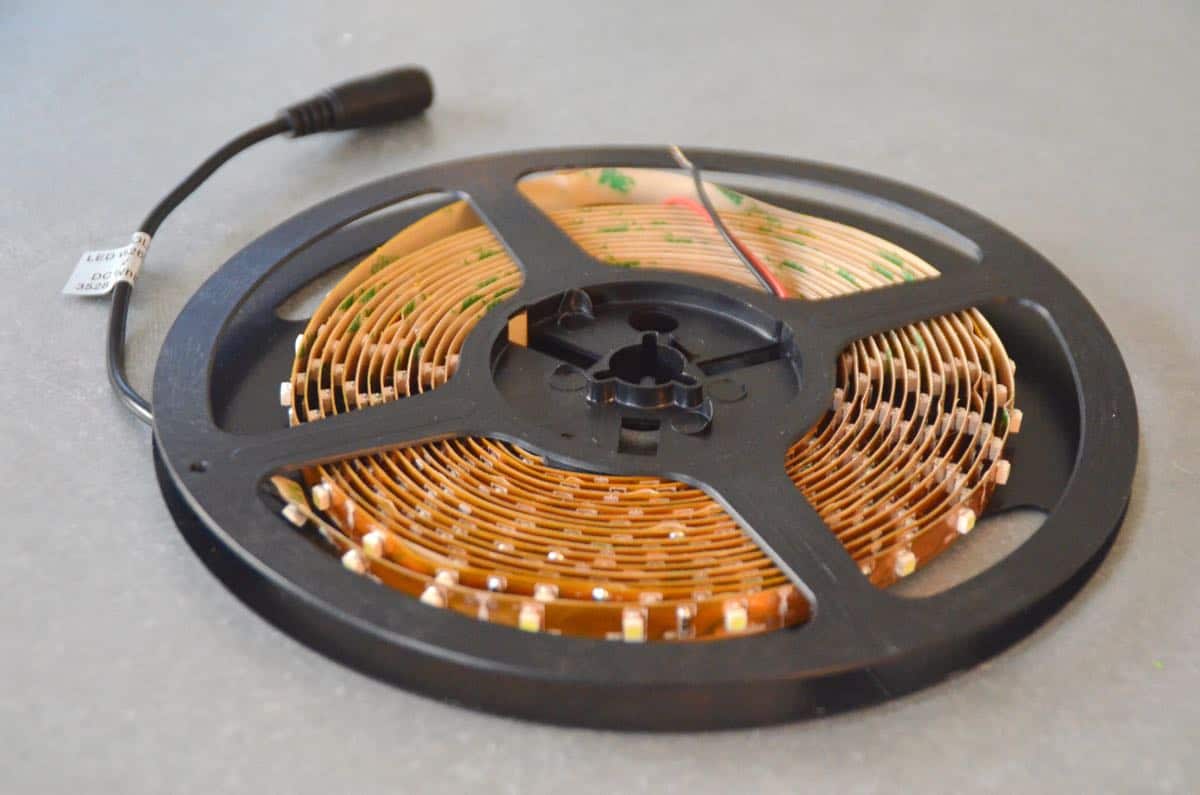 The LED lights are miniature and adhesive… which means you can pretty much make a light box out of ANYTHING. I followed Page's lead and used  a simple shadow box frame but anything with enough depth to accommodate the tiny strand of lights would work. I also grabbed a can of Rustoleum's Frosted Glass spray paint. In hindsight, I could have gone with something that had a little bit more coverage, but this ended up working just fine. Without even removing the glass from the frame, I sprayed the inside of the shadow box. I had to give the glass of the shadow box frame quite a few coats of the spray paint, but I ultimately ended up with the right amount of opacity.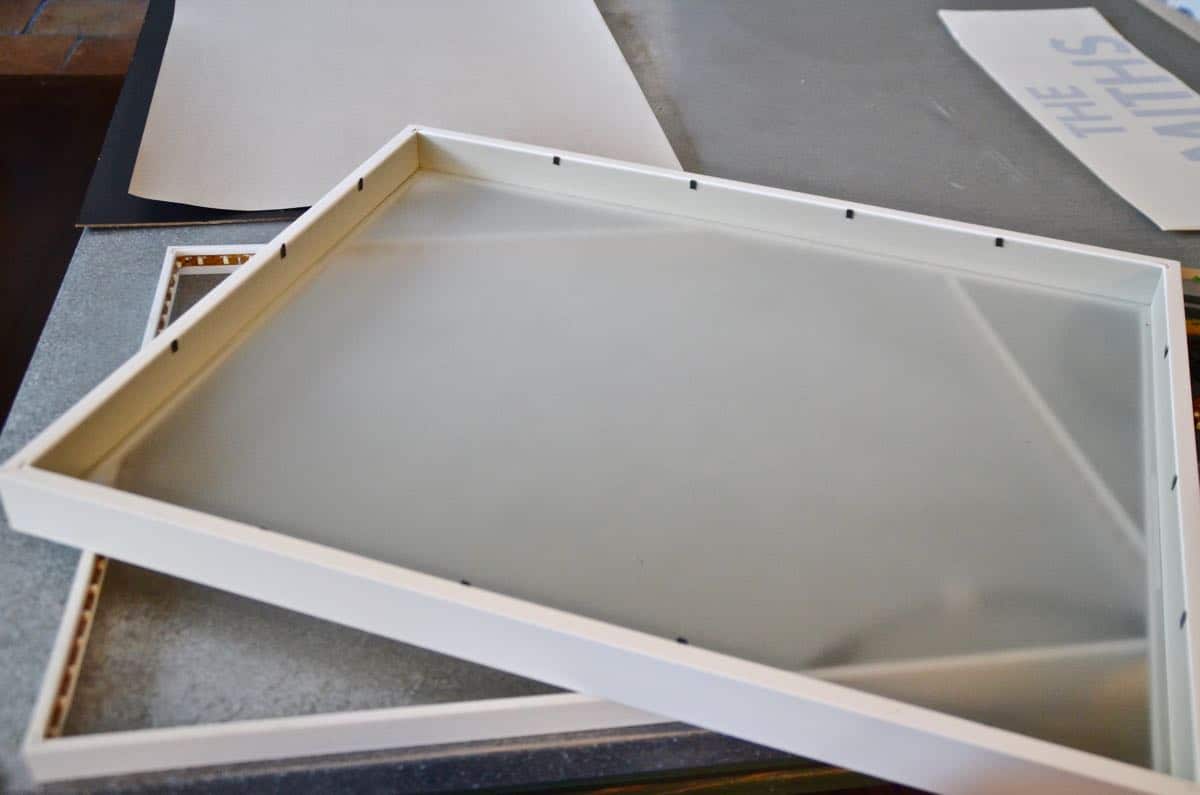 Page happened to have some vintage marquee letters on hand for her project, but I wasn't that lucky. However… a little bit of time with google and I found this company. It was SUPER easy. I went with vinyl letters like you'd use on a glass window (Futura font). A few days later and I had letters for my sign.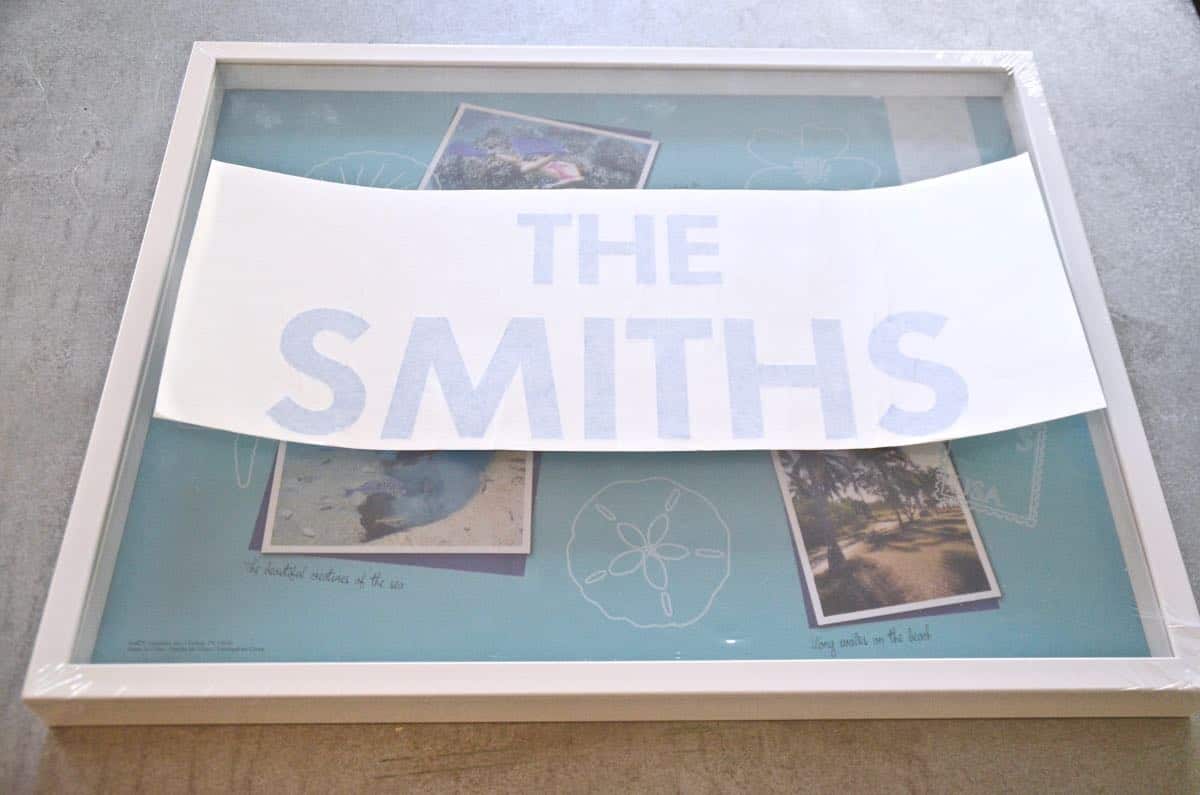 The LED light strips couldn't be easier to work with… the adhesive backing peels right off like a sticker and the strip is clearly marked between every 3 LED lights for where you can cut. Once I'd worked my way around the inside of the frame, I cut the strip and moved on to the next super simple step.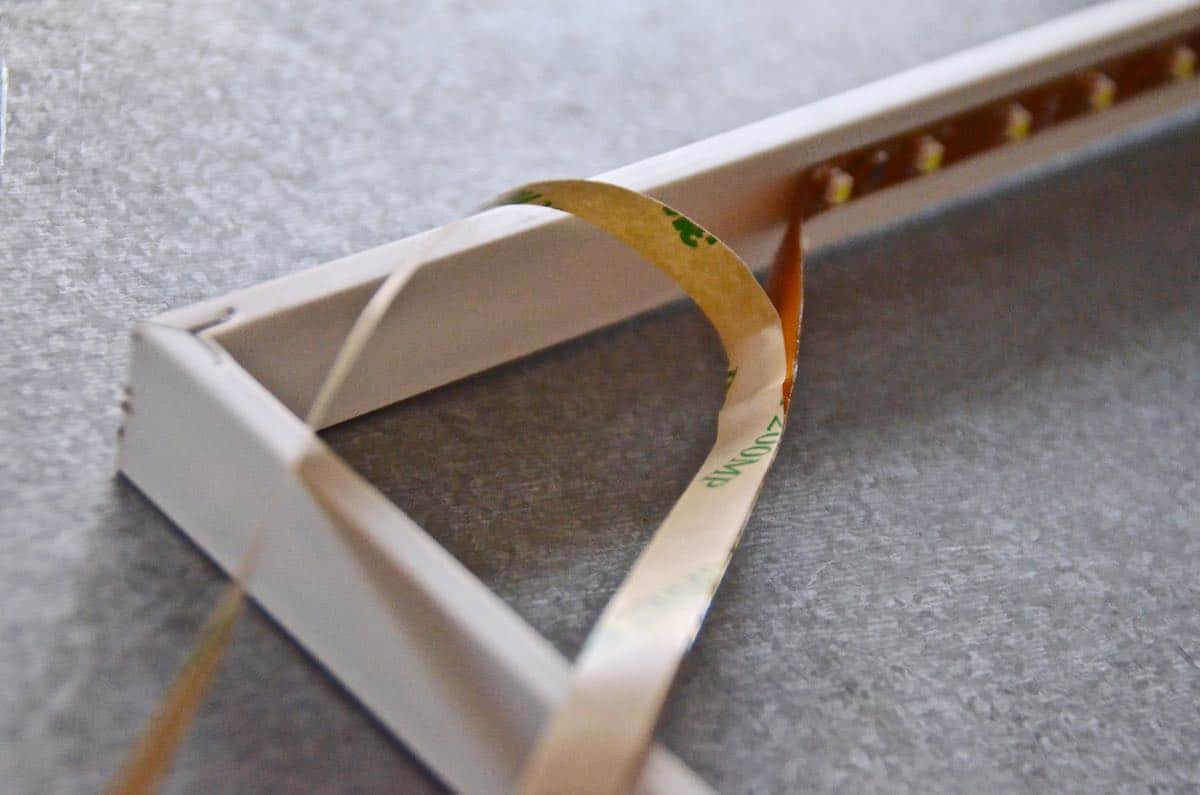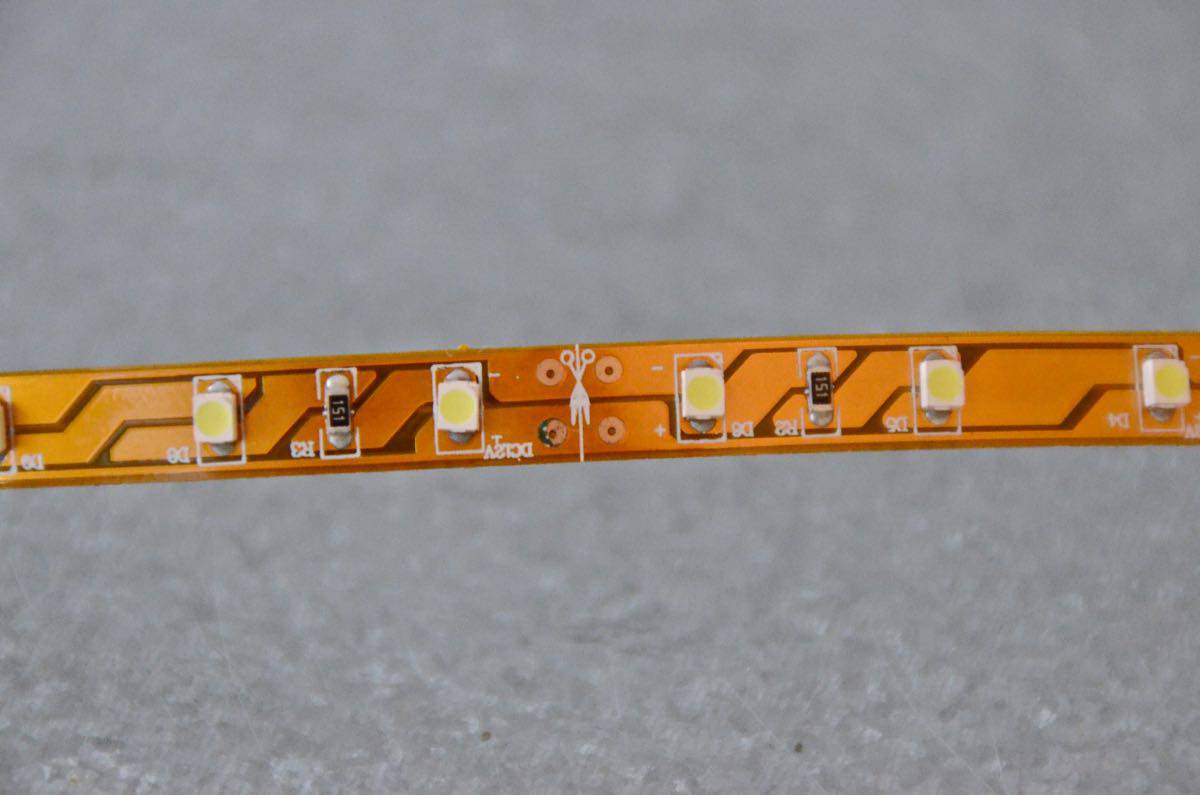 The vinyl letters went onto the front of the glass really easily. (Alphabet Signs actually includes a tool for applying the letters to the glass…) I mean, this looks amazing already, right?!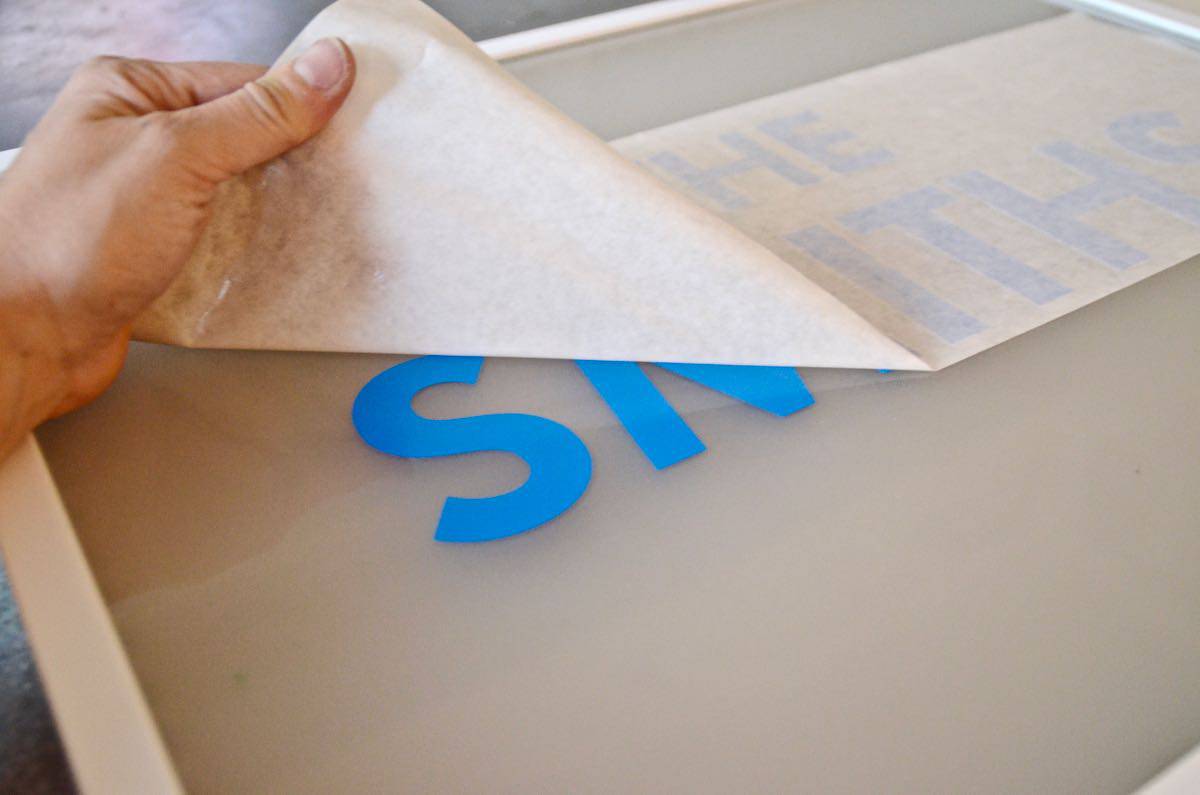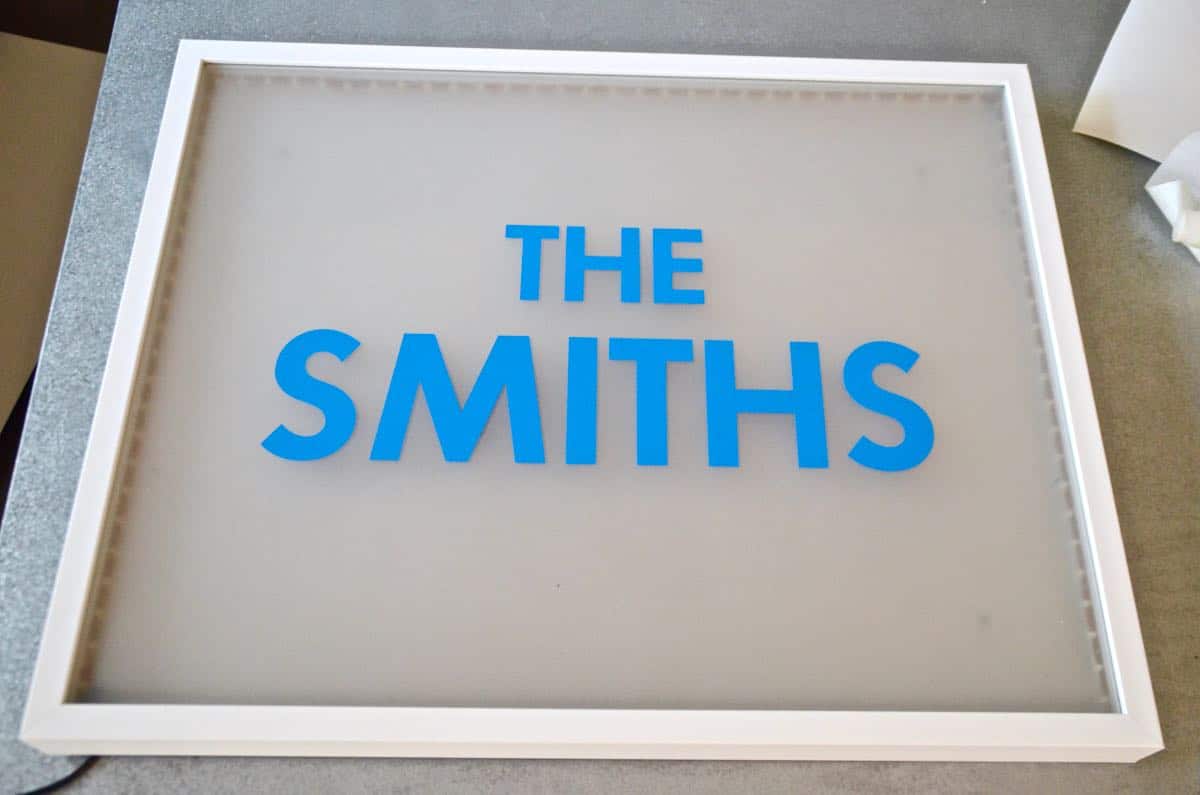 In order to make the LED lights actually work, you also need a simple plug. In order for the plug to fit the shadow box, I cut one little corner from the back of the frame.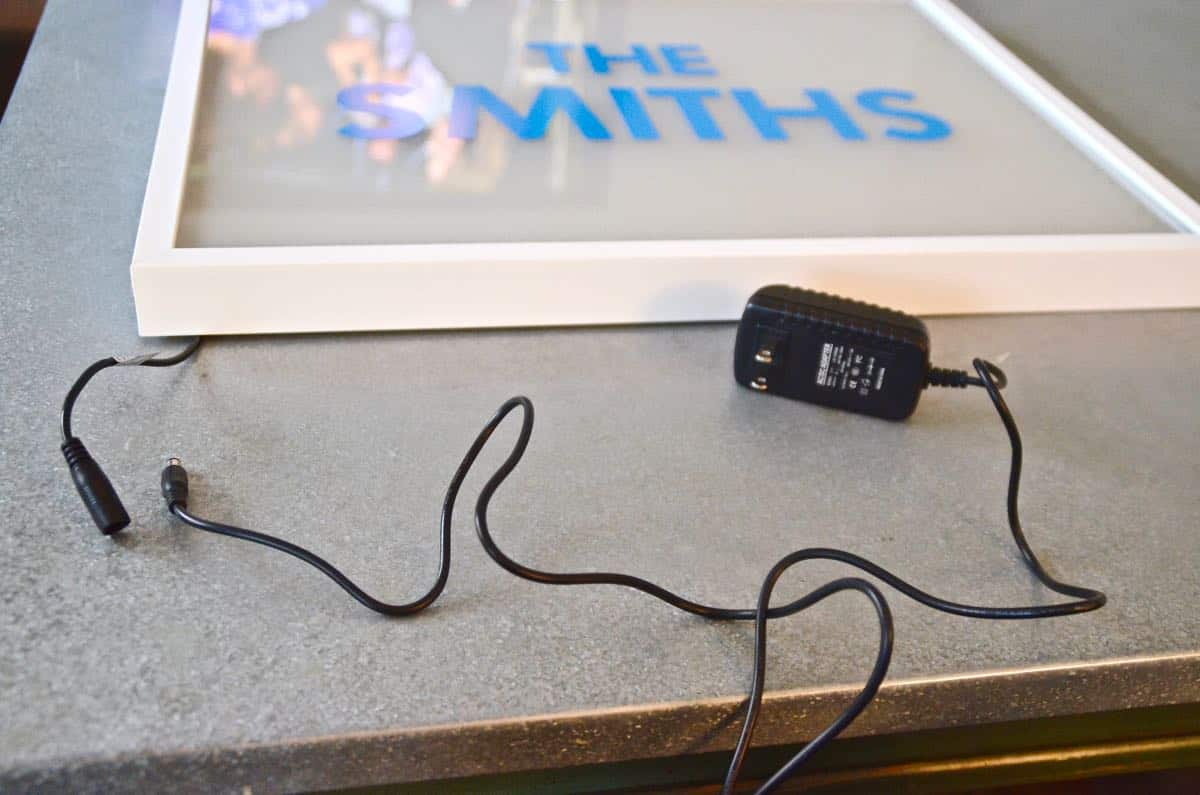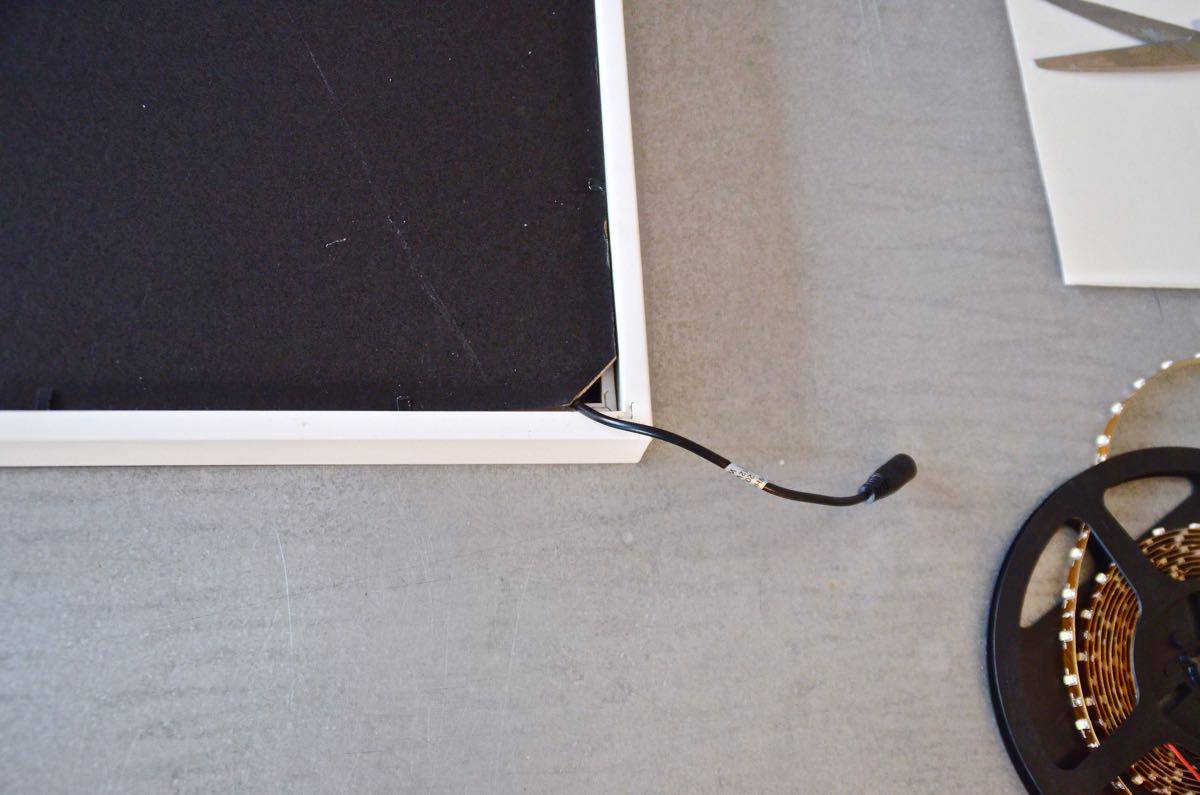 If you happen to have a wall outlet, this project will work perfectly as you won't see the plug. I'm still not sure where I'm going to hang this, but if it's over a table or something, I can hide the plug. Otherwise, I might try to spray paint the cord white so it doesn't stand out so much.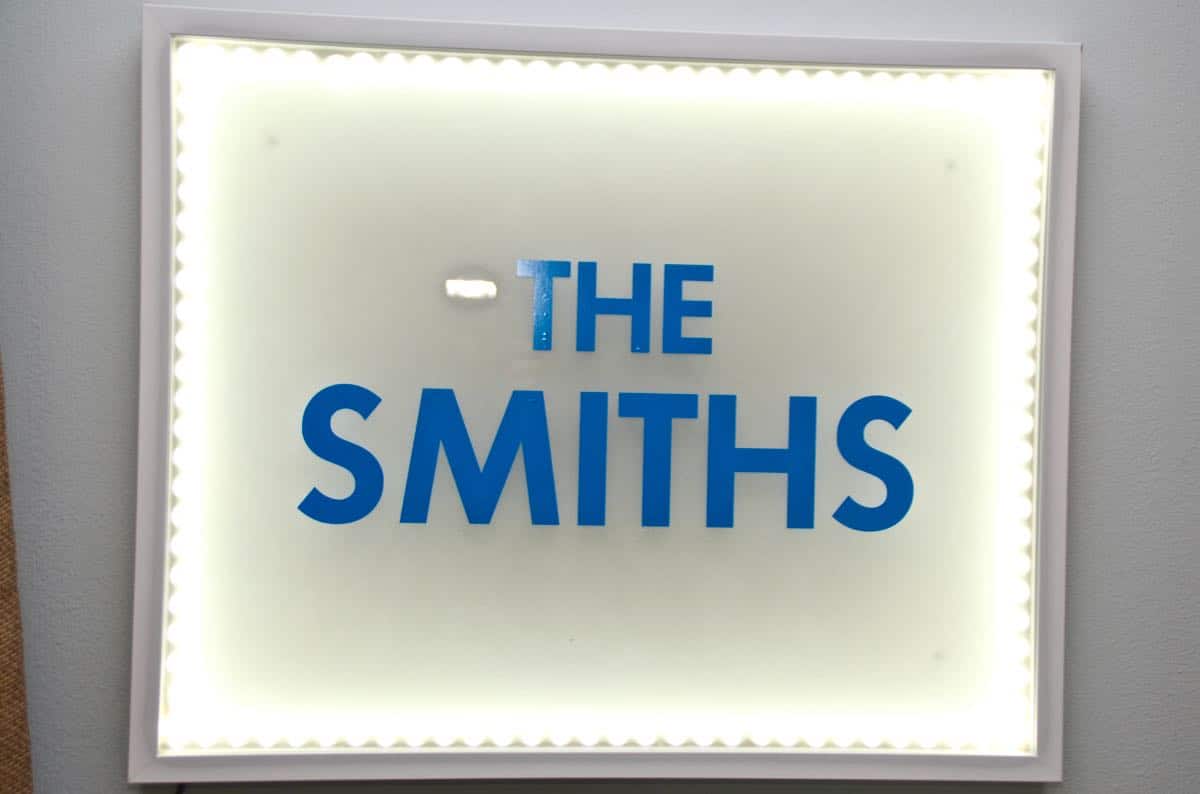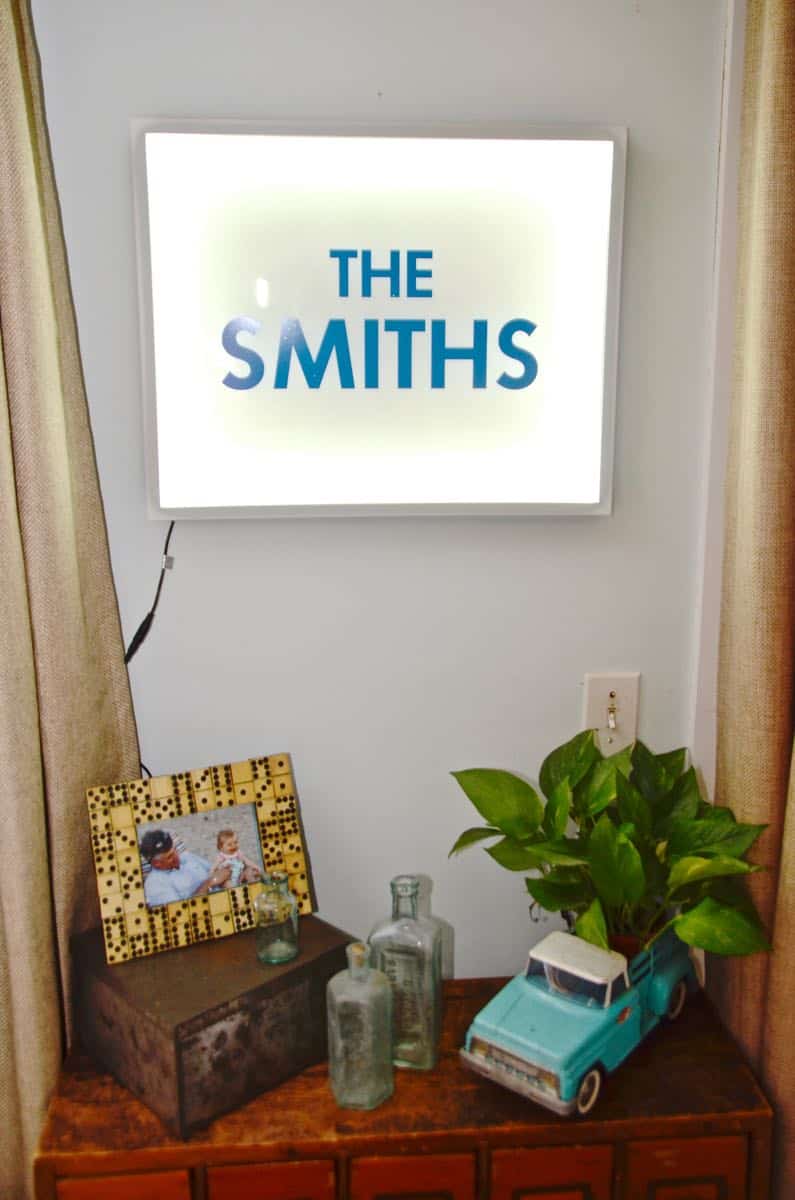 Regardless… I can't believe how easy this light box was- the possibilities are endless. It cost maybe $7 to have "The Smiths" made out of vinyl letters, but I could have used any color and come up with any text. I might make one where each letter is a different color and spell out one of the kids' names. Or a favorite word of ours. Or quotes… I told you… I'm in love.  Not to mention that it looks just as nice with the lights turned off as it does when they're on!