New Furnishings for a Family Getting a New Start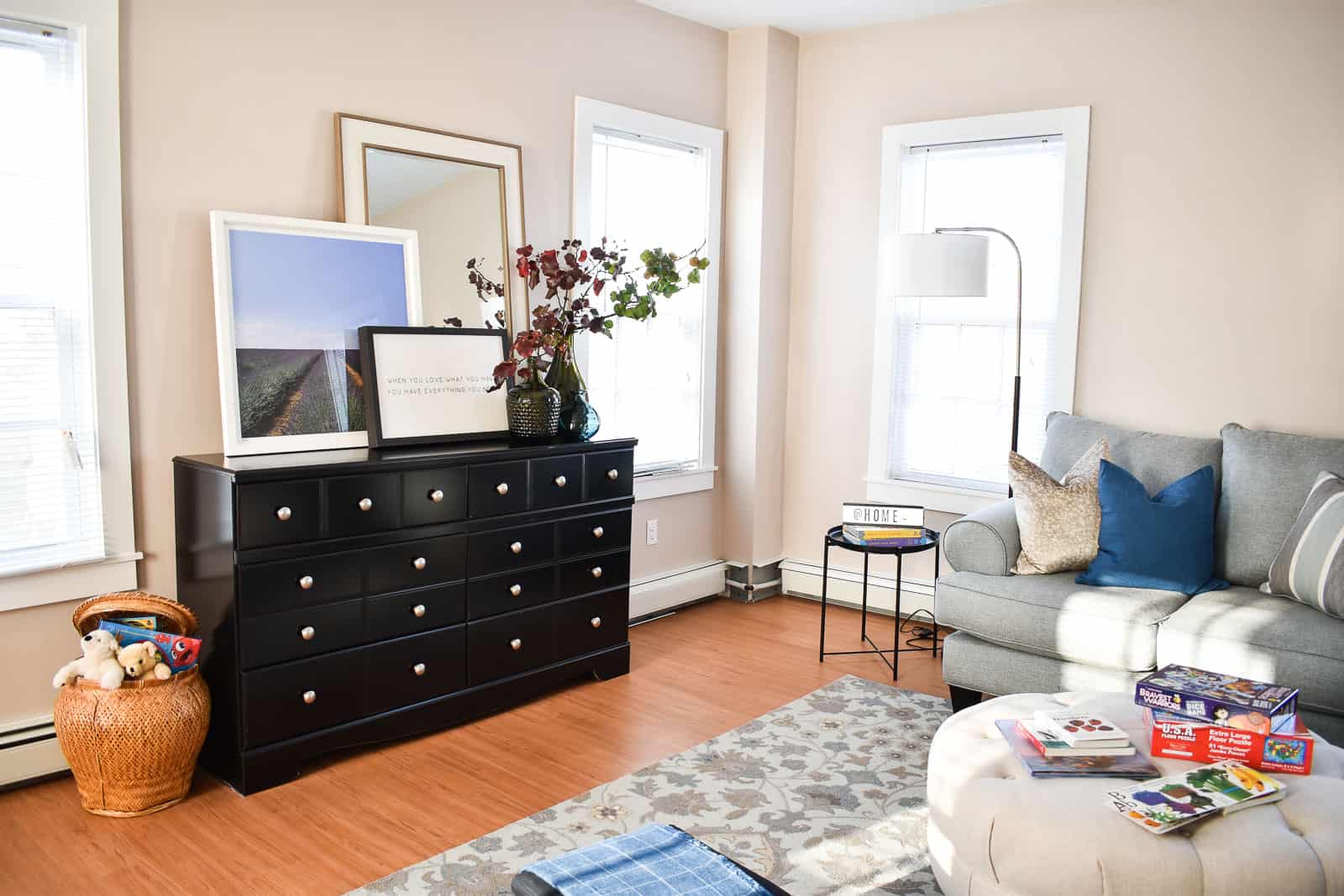 Disclosure: The furniture for this project was generously donated by Raymour and Flanigan. Without them, this outreach wouldn't be possible and we are grateful for their ongoing community support!
Amos House is a non profit organization in Providence, RI where my friend Carli from Fearfully and Wonderfully Made works. They are responsible for dozens of programs such as transitional housing, a soup kitchen, mother-child reunification, workforce training, and more! They recently relocated their offices to a new building and remodeled the old office space into 4 terrifically charming family apartments. My friend Diane, from The Rath Project, and I had the pleasure of making over the living space in one of the apartments. Here's how the space looked at the beginning of the day: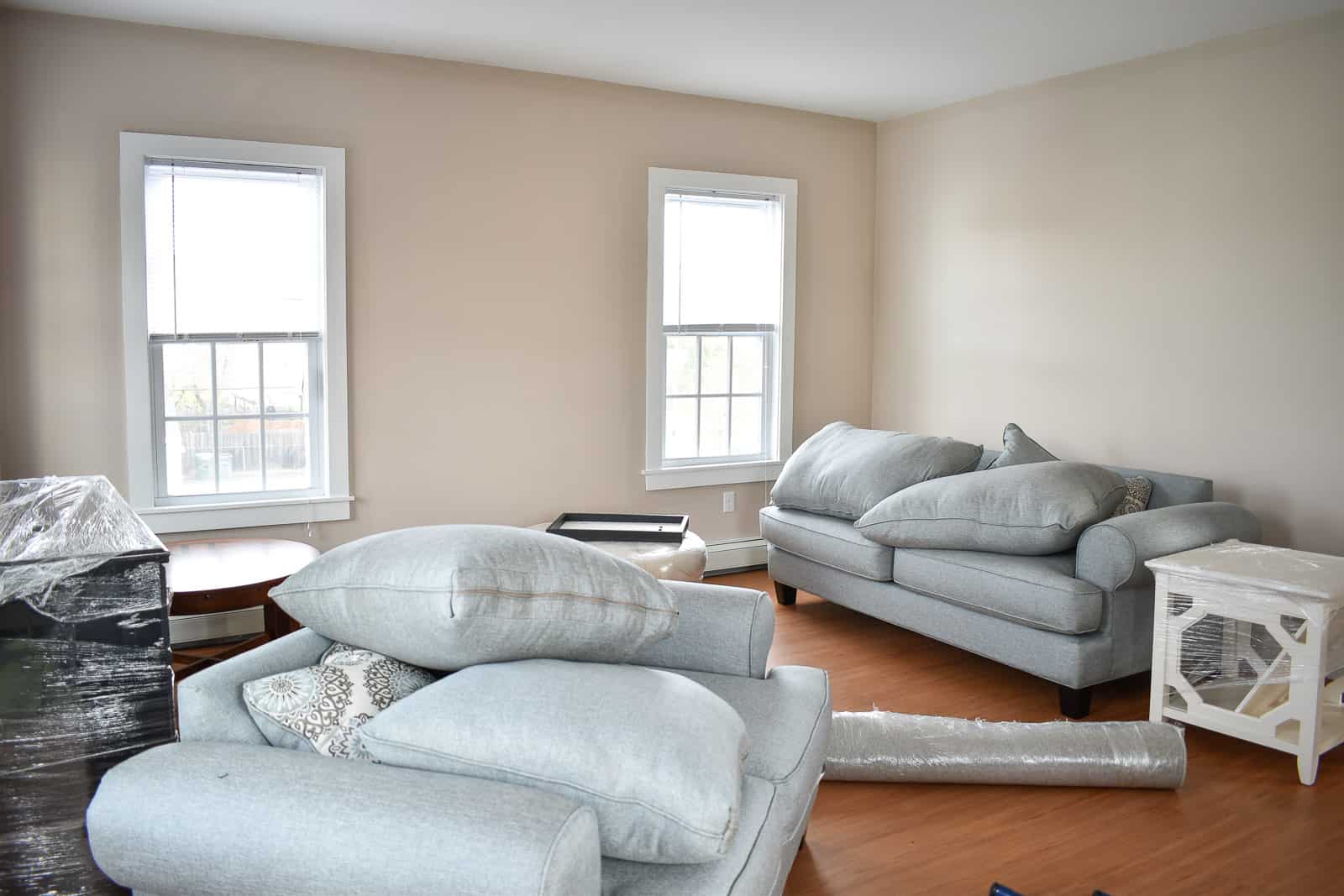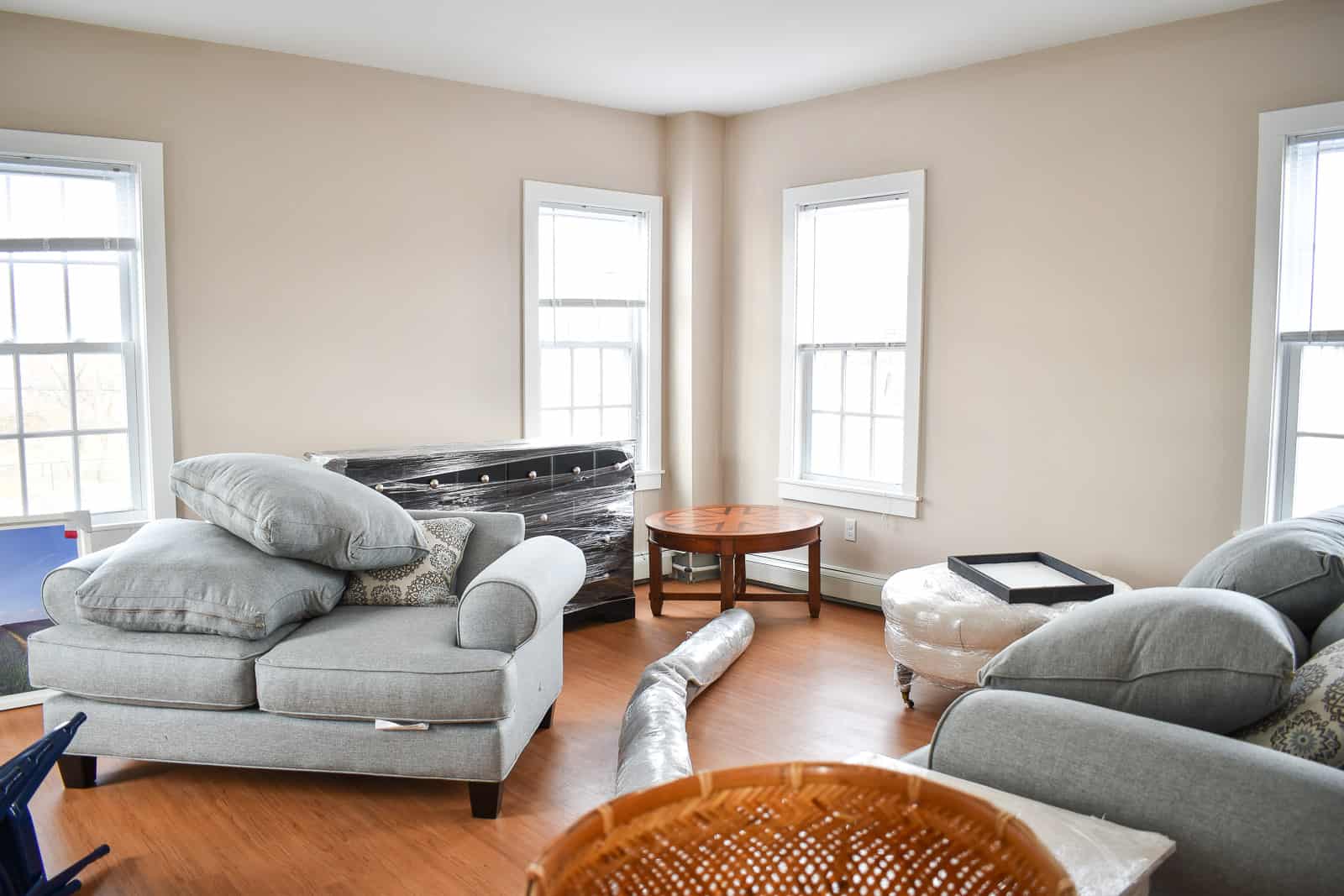 In order to maximize our budget, we started our shopping at one of the Raymour and Flanigan Clearance Centers. They have TONS of furniture at reduced cost. We wanted to find items that could withstand small children, provide some storage, AND bring in some comfort and style.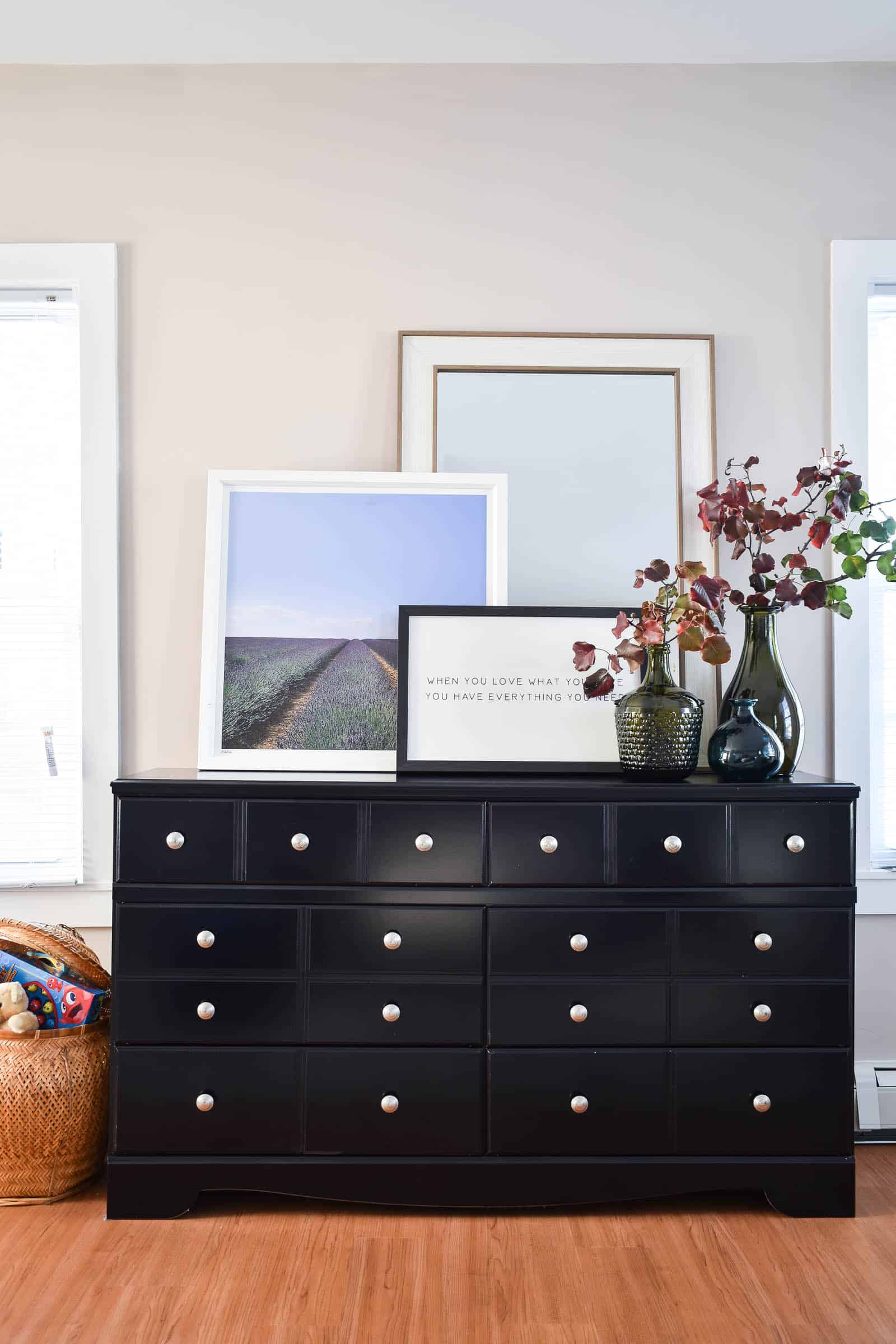 The first thing we found was this dresser that we're using as a TV stand on one wall of the living room. When we first installed the room, that lovely landscape painting hadn't arrived yet so you can see how it looked when we left in addition to how it looks now with that incredible landscape. (As of our install date, they were still waiting on final clearance from their lead test so we weren't allowed to hang anything or hammer nails.)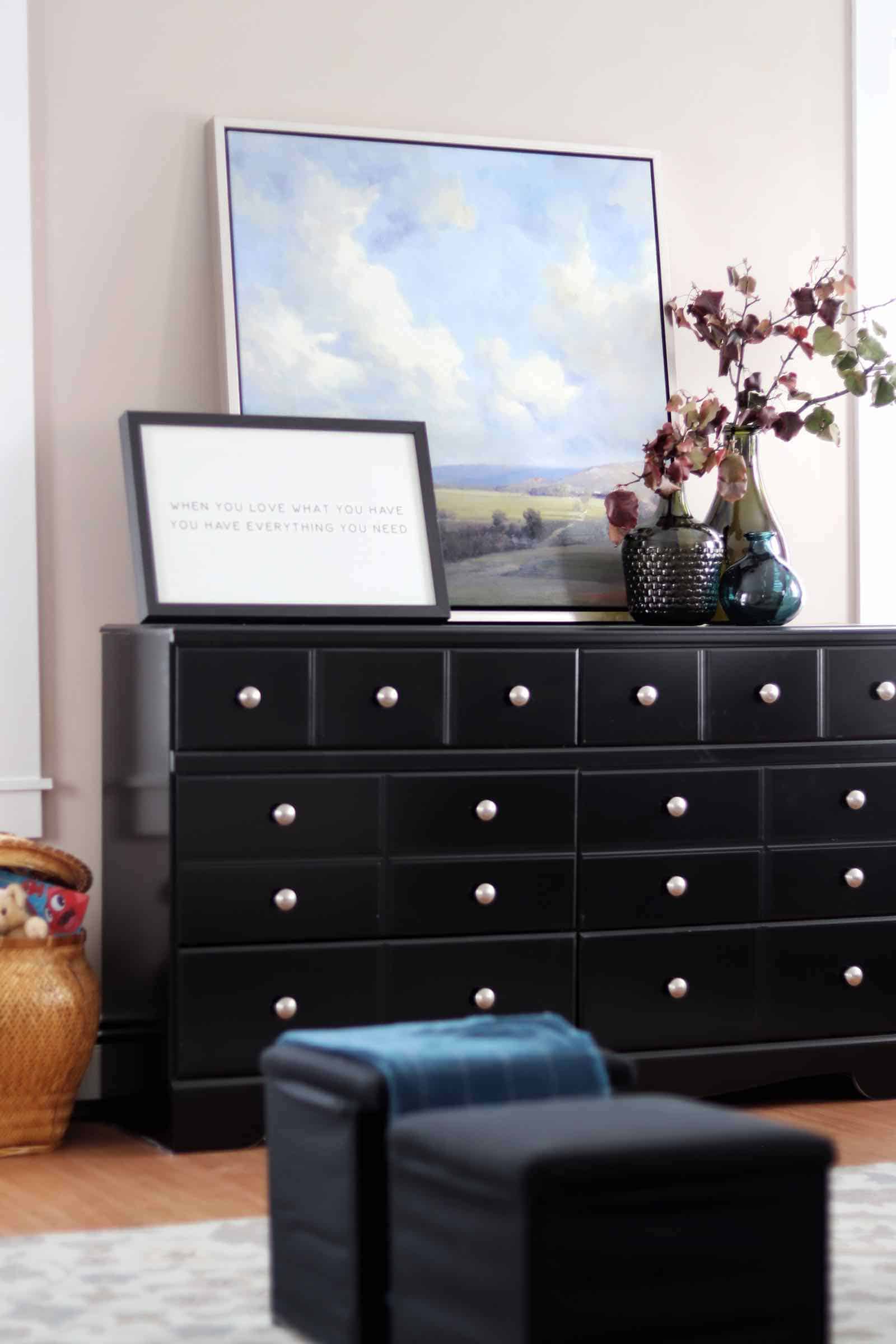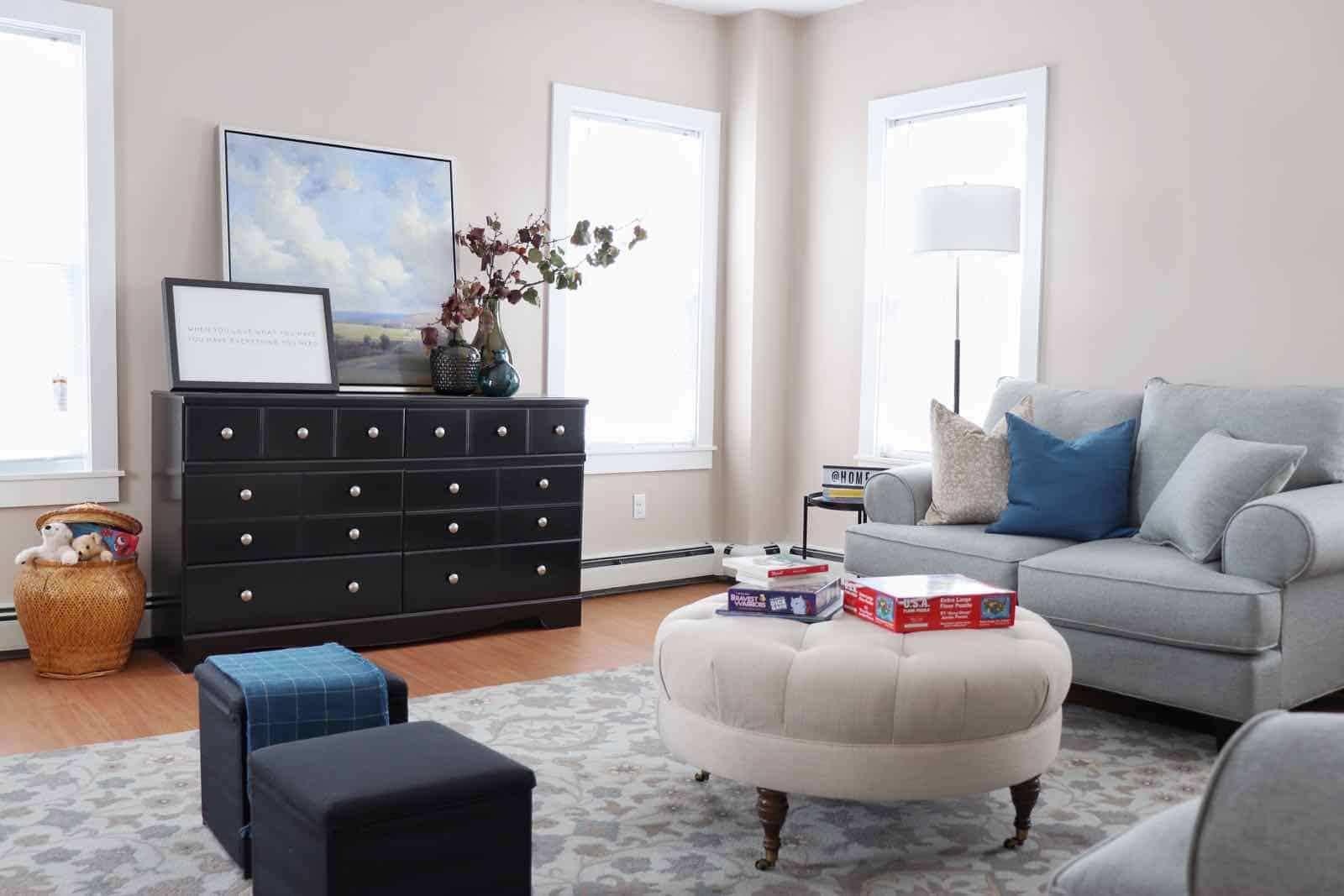 That carpet became our spring board for the rest of the room. Lots of wonderful muted colors to pull from with a lovely pattern to hide wear and tear.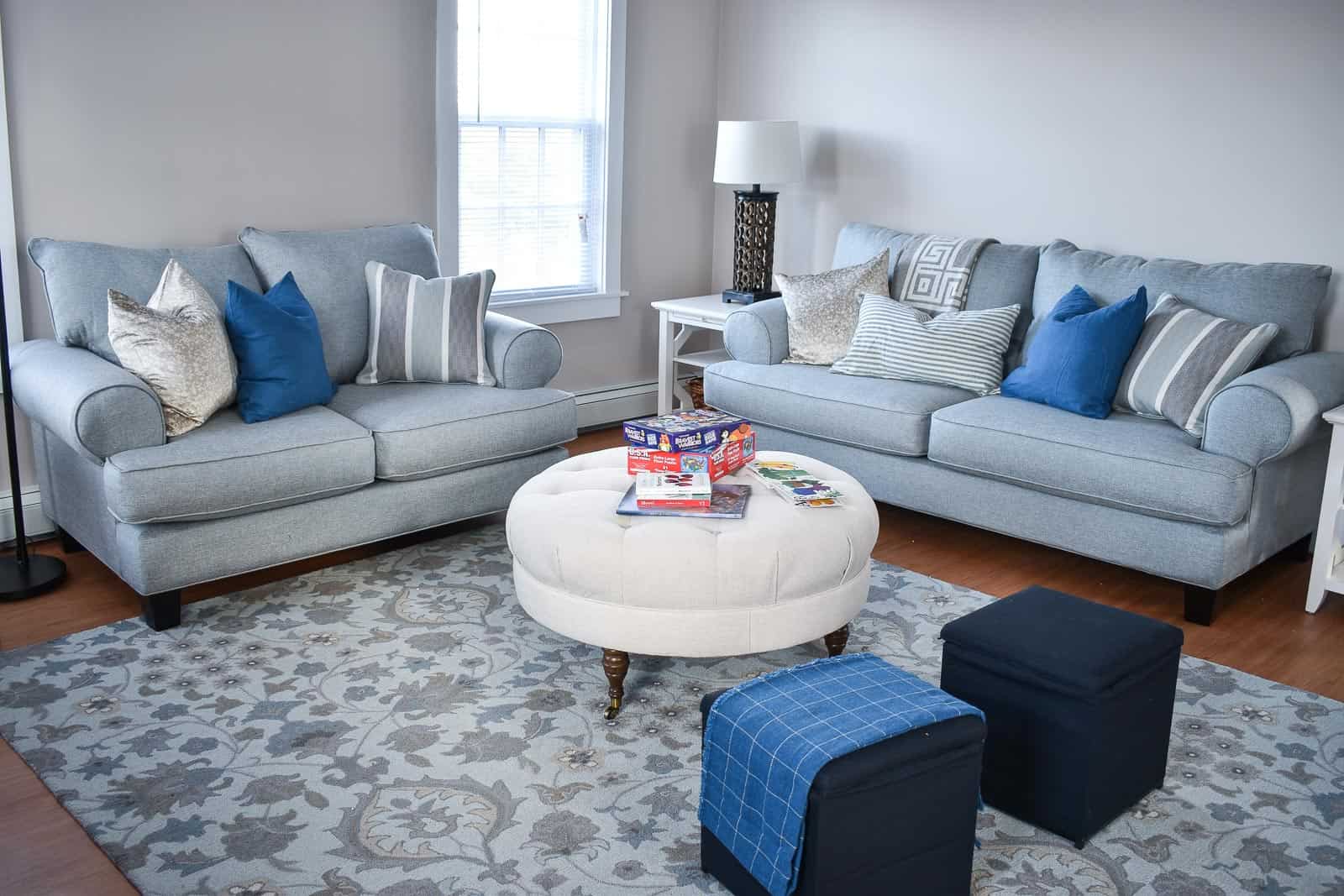 Having never seen the room in person, we were challenged to make sense of proportions just from a floorplan. After going back and forth about having a sofa and two arm chairs, we ultimately decided on that heather blue sofa and matching loveseat.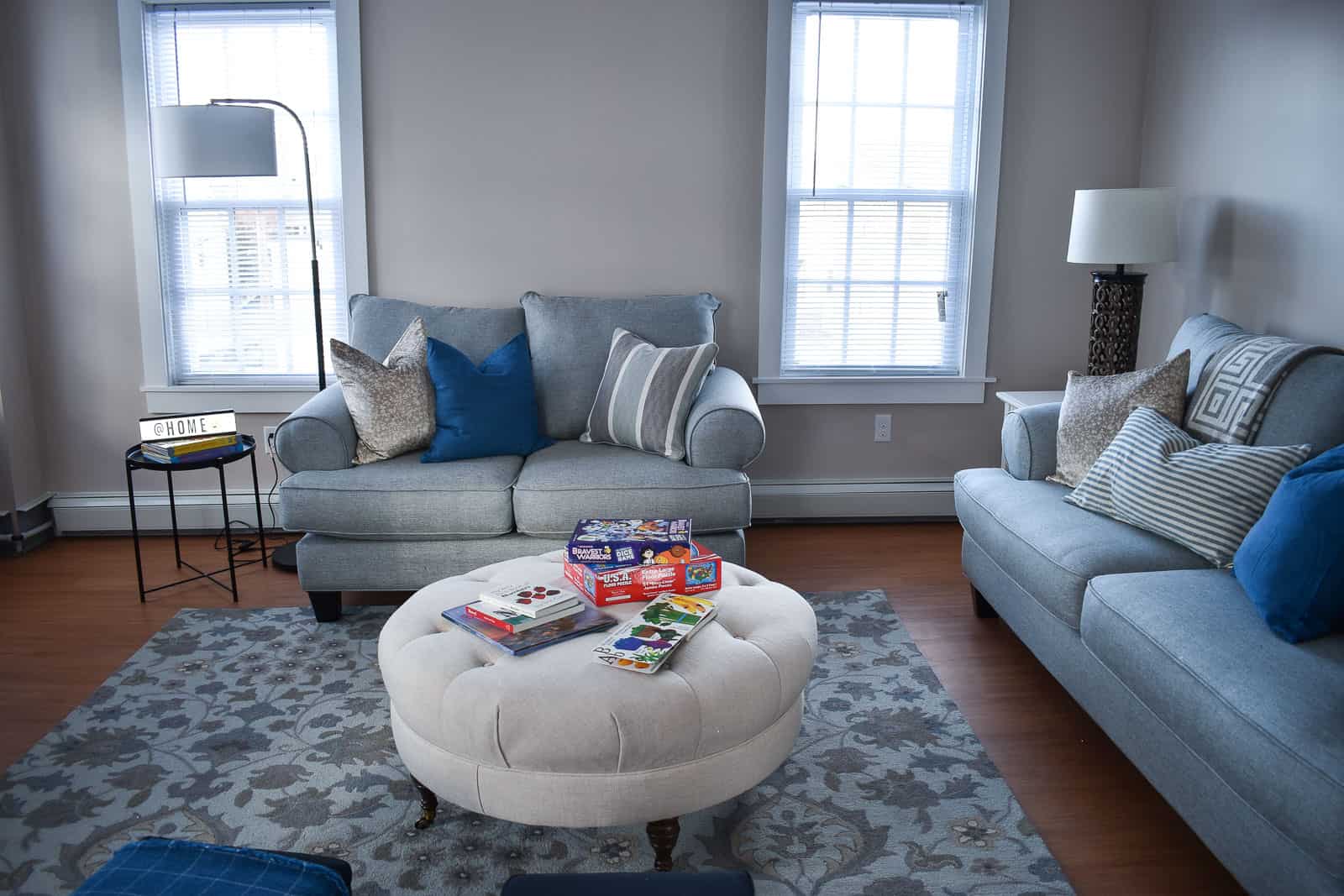 In lieu of a coffee table, we chose that sleek tufted round ottoman. The rounded shape is great for kids and the casters make it easy to move around the room for extra seating!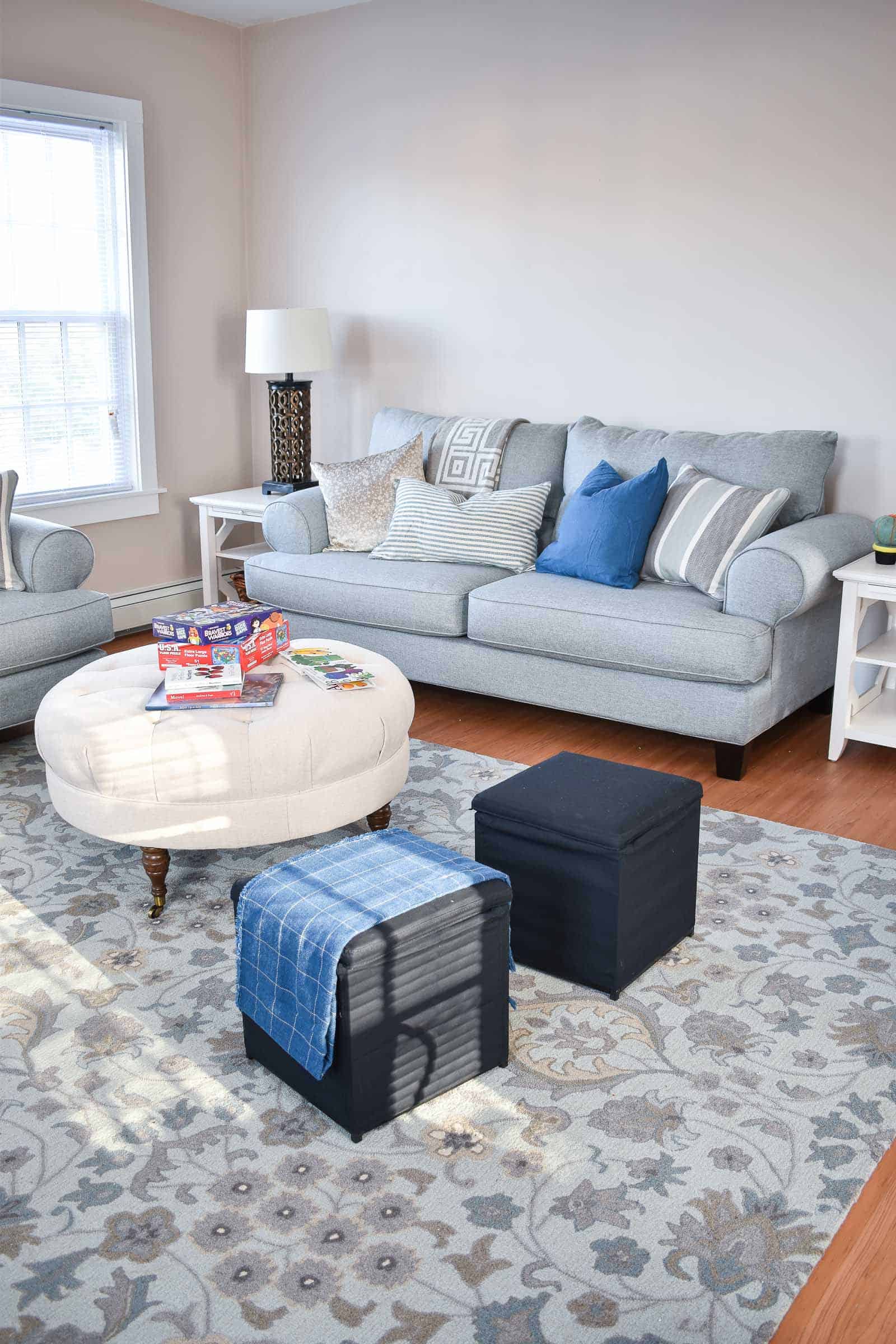 Those side tables were from the clearance center and they're perfect for either side of the couch. They both have trays that pull out for drinks or homework and then an extra shelf underneath for additional storage.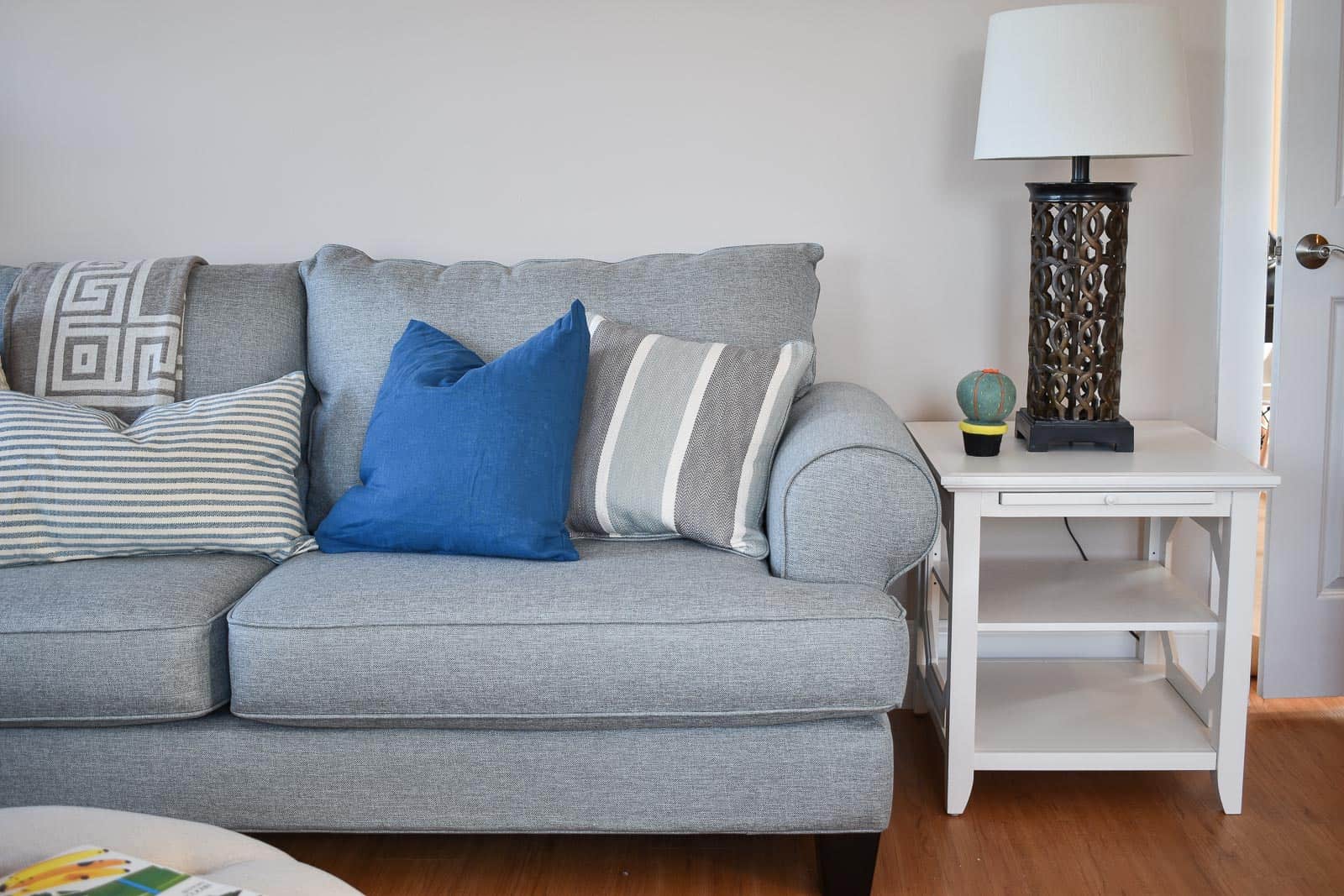 I have the same floor lamp in our family room and I love it. There's a foot switch so it's super easy to turn on and off and it's a great way to bring in some extra light without a table/ table lamp.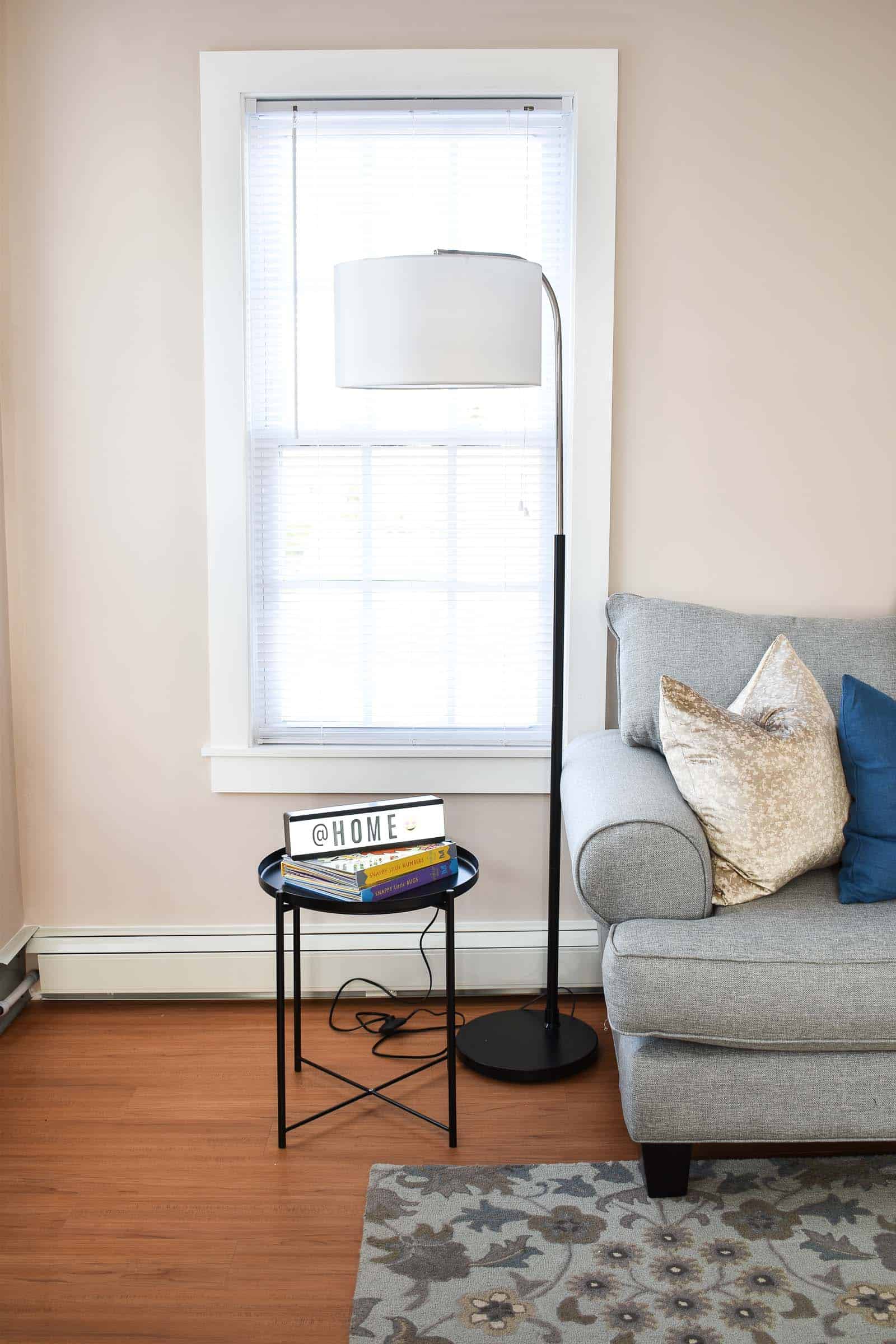 Personally, my favorite spot in the room is this little nook. We weren't sure how old the kids in our apartment would be but we figured anyone under the age of 10 would love a sunny spot to sit and color or play games.  That table is actually a coffee table from Raymour but it's slightly taller than the average coffee table so it works well as a kids table! We were able to thrift those kids chairs and then purchased that colorful rug and the easel.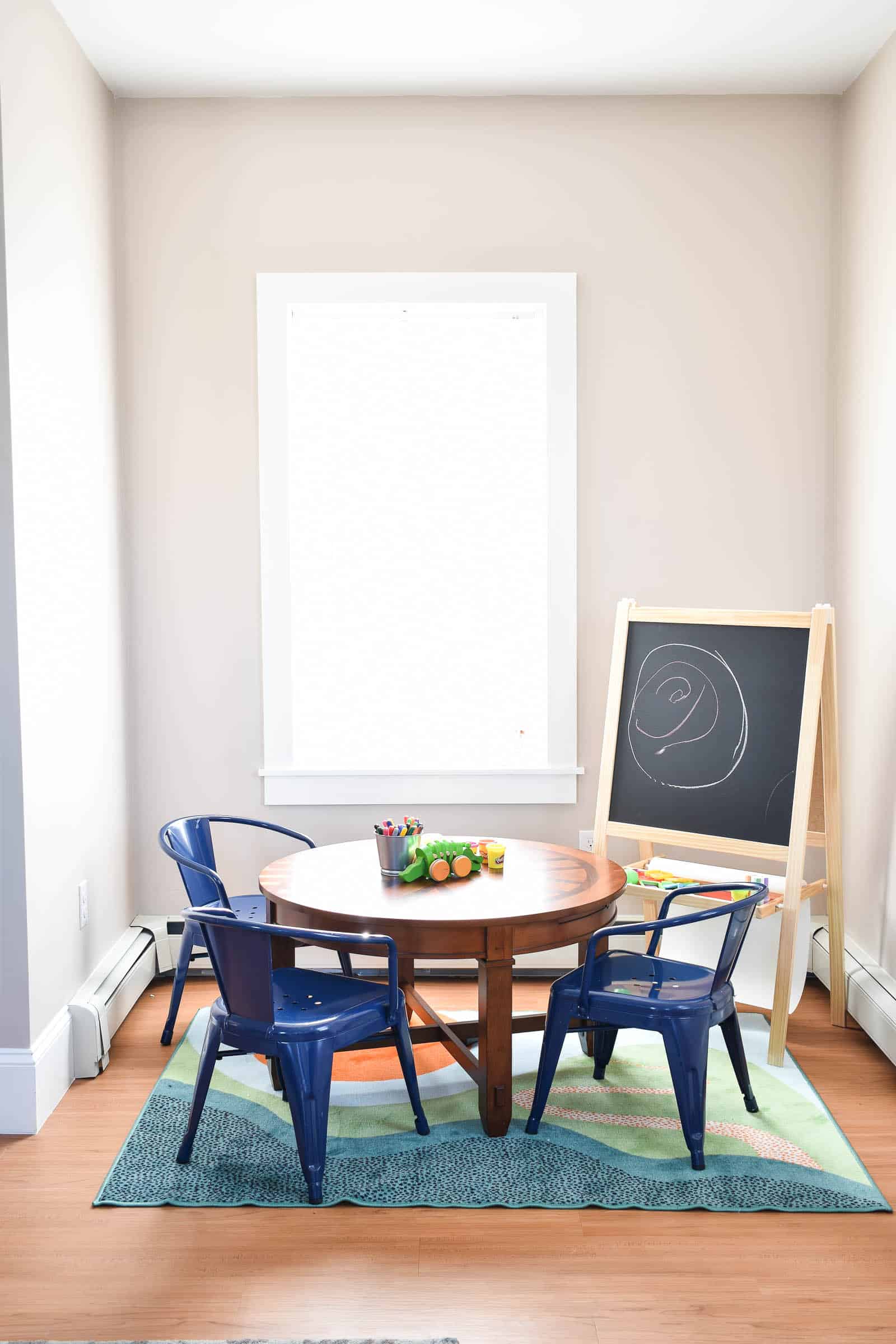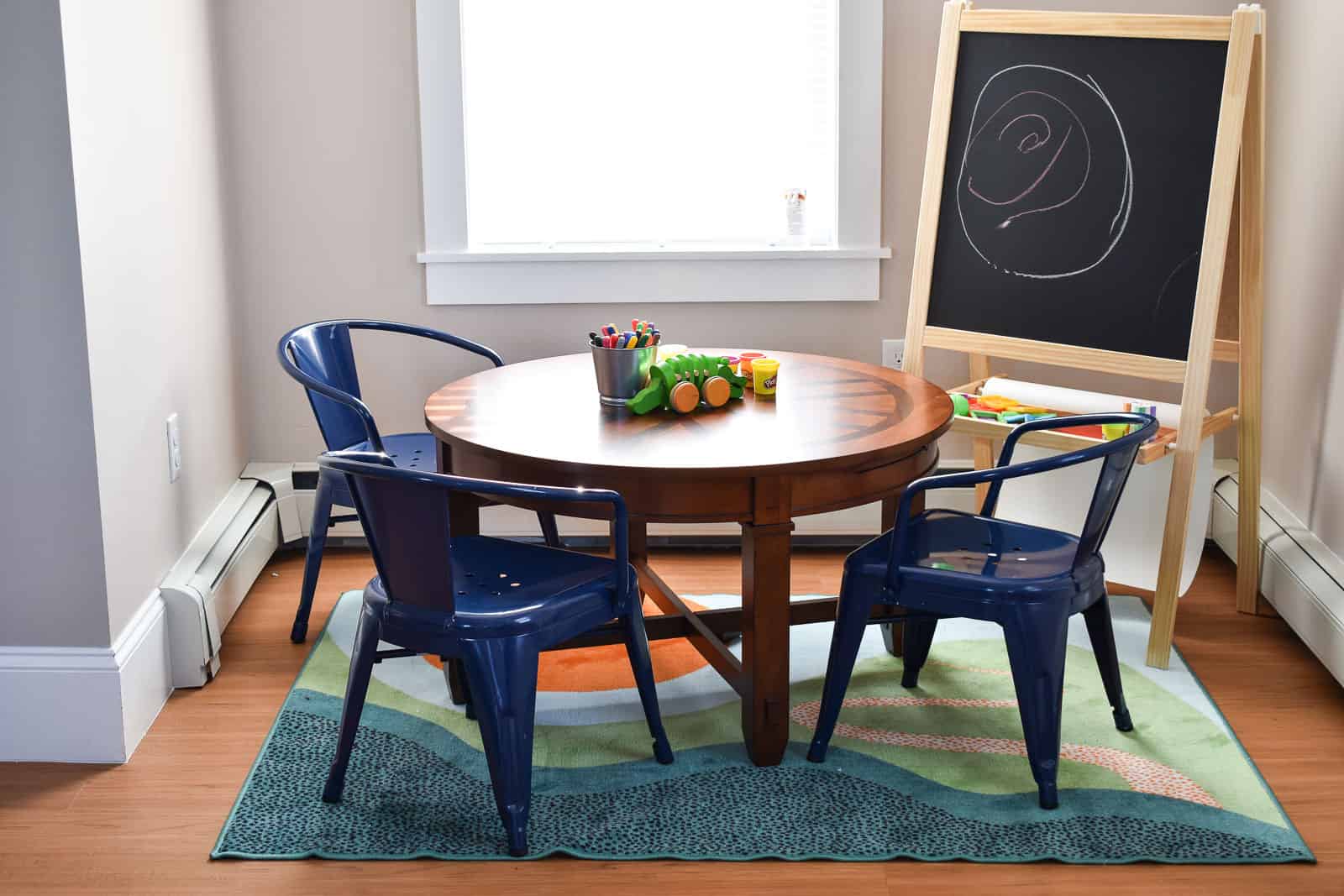 Finally, we had room in our budget to bring in that amazing dining table! It's a sleek black so it doesn't clash with the kitchen cabinets and has removable leaves if the family wants to change the size at all!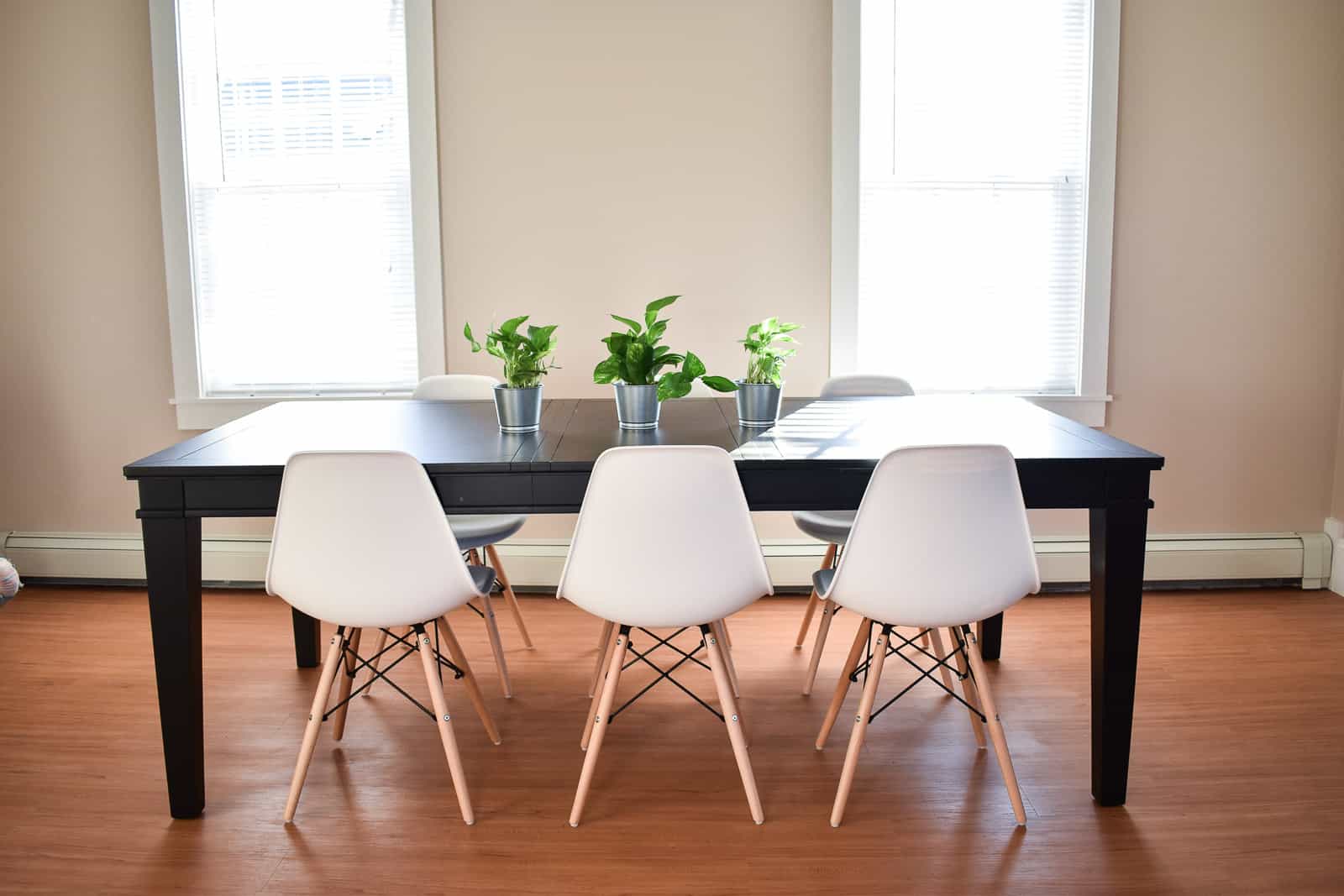 These community projects are always so good for the spirit. I had the joy of watching two of the moms see their apartments for the first time and there isn't anything more touching! Knowing how hard these women have worked to get into these apartments and seeing the look on their faces as they got their first glimpse of new furniture and new picture frames and new throw pillows… all for them and their children. Not a dry eye in site!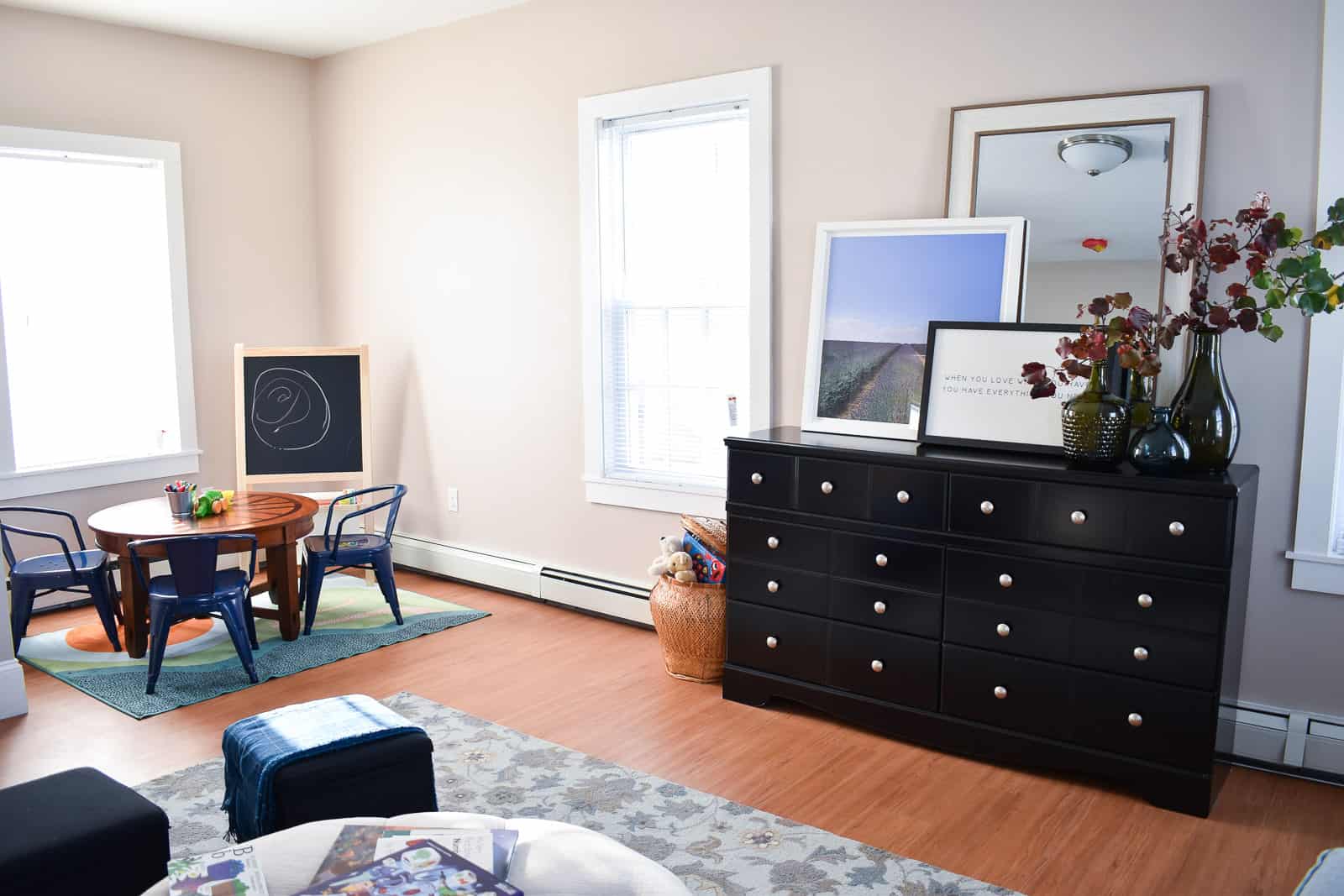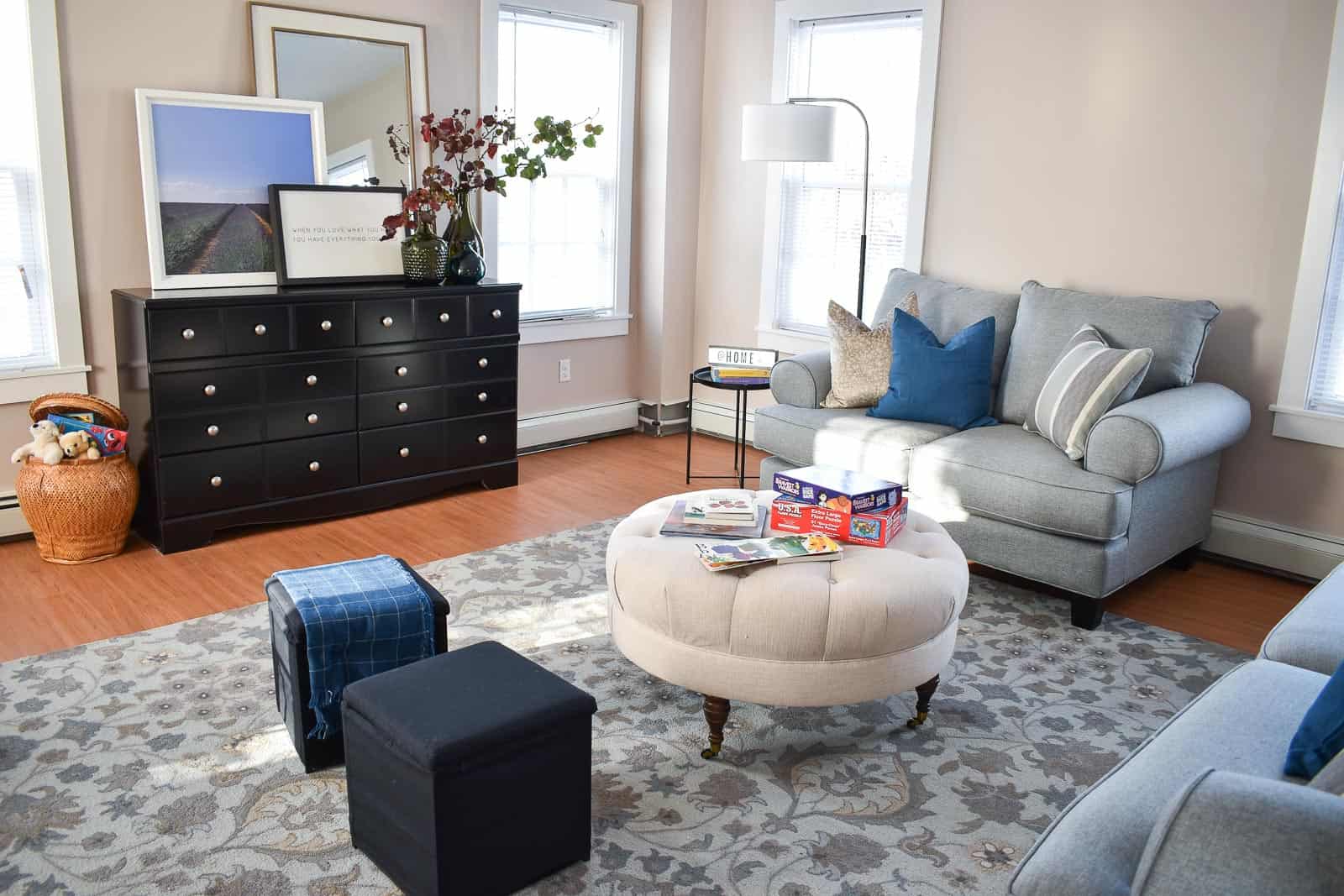 Make sure you head over to see the room designed by Lisa from Shine Your Light and Michelle from Weekend Craft and then the room designed by Carli from Fearfully and Wonderfully Made and Emily from Emily Everyday. GORGEOUS!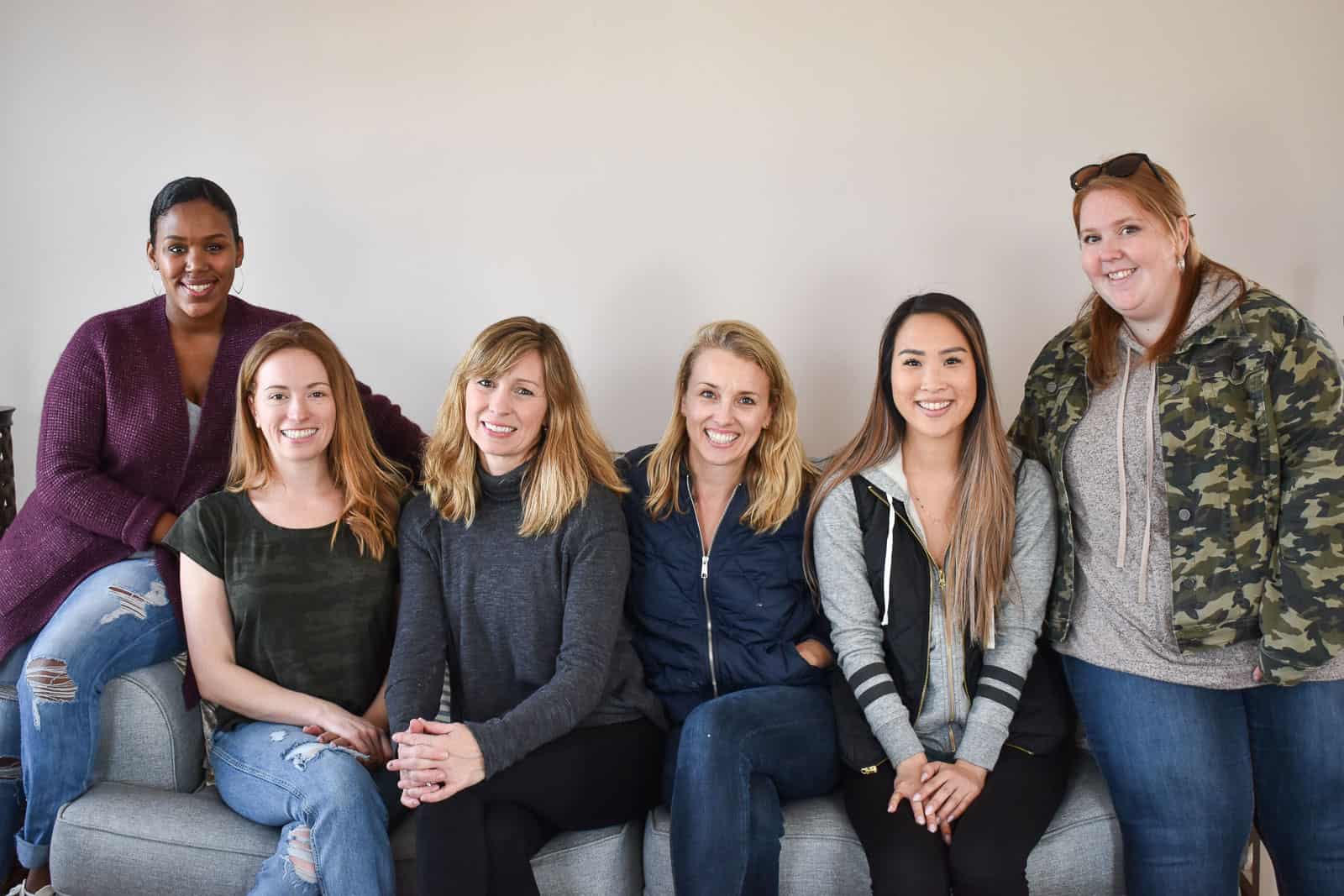 Thanks again to Raymour and Flanigan. Their willingness to contribute to these wonderful programs is limitless and I am so grateful to be working with them again. (See other community projects like this here!)
Again, here's the before and after!!