Colorful Master Bedroom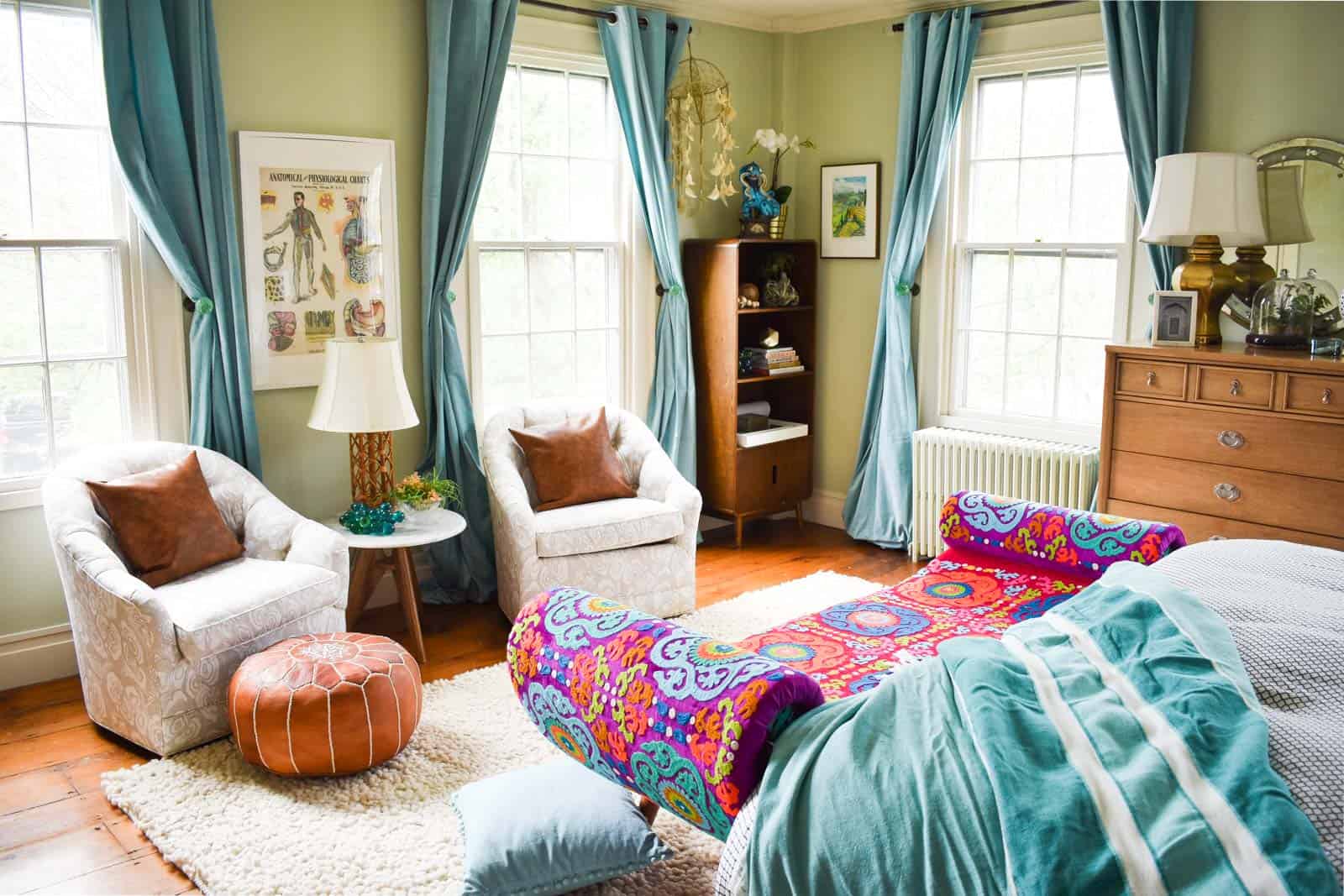 Our bedroom has fallen victim to the If You Give a Mouse a Cookie syndrome. A few weeks ago I innocently shared a glimpse of this bench at Homegoods and you all EGGED ME ON! I was happily sharing this colorful piece of furniture and then everyone was all, "that's so you!"… "buy it"… "tell me you didn't leave it behind"… So I went back and got it.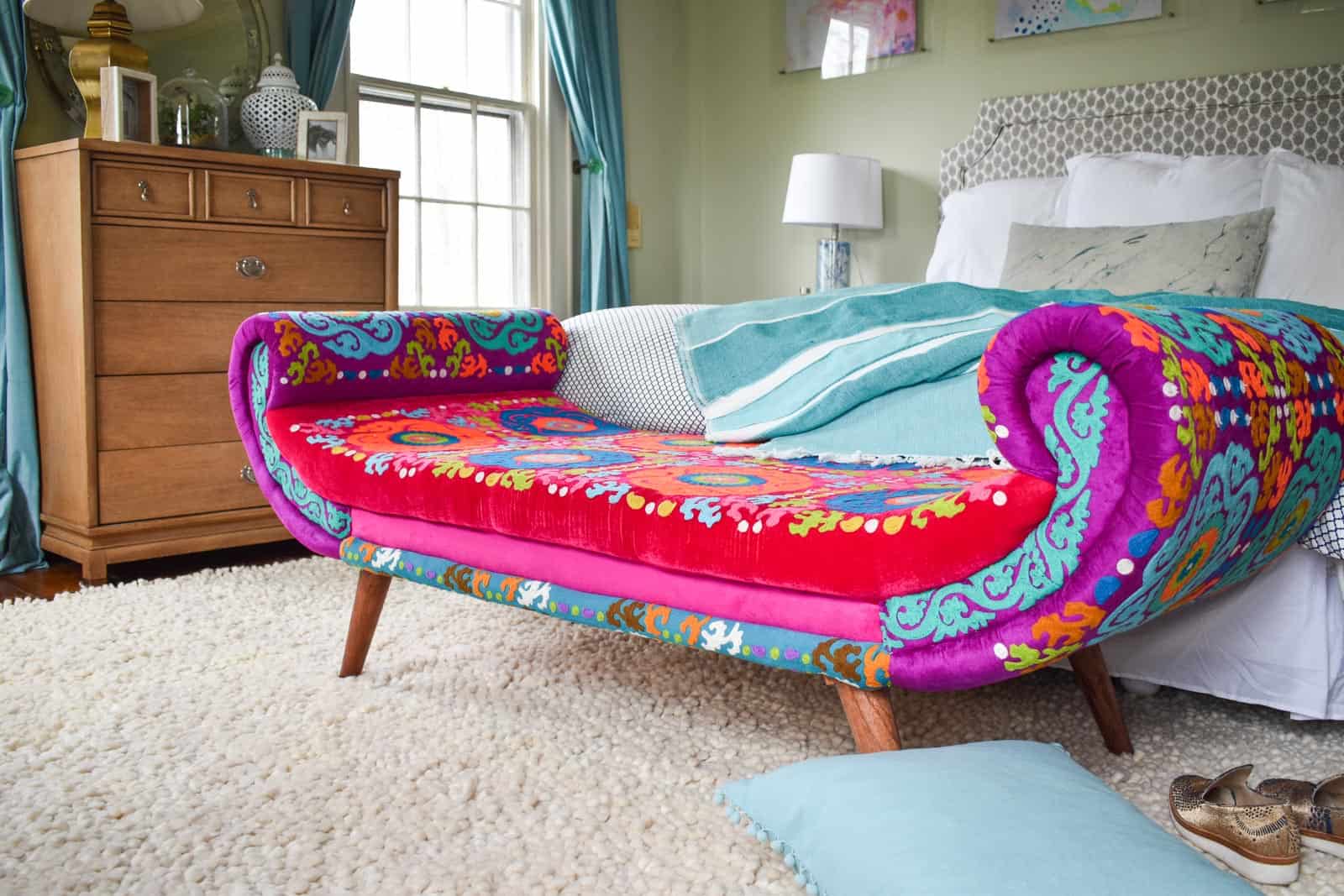 Luckily, it was right around my birthday so I had some birthday checks to put towards it along with some Craigslist earnings! Which is how our old neutral-ish bedroom became this bright and colorful bedroom! Let's start with Bedroom #1 when we moved into the house a few years ago:
I didn't mind this version actually, but it felt a little bland.  The wall color was the same as when we bought the house, and the aqua nightstands didn't quite work with the pale greeny-ish tone of the walls. I was also tired of the maps and felt like they didn't have quite enough color. Which brought me to my talented friend, Julia's, artwork. I printed it out at Shutterfly and popped them into those budget floating acrylic frames. I also swapped out the nightstands for that small campaign-style bedside table and that repainted mini-dresser.  Also… a cute bench from Hayneedle is at the foot of the bed.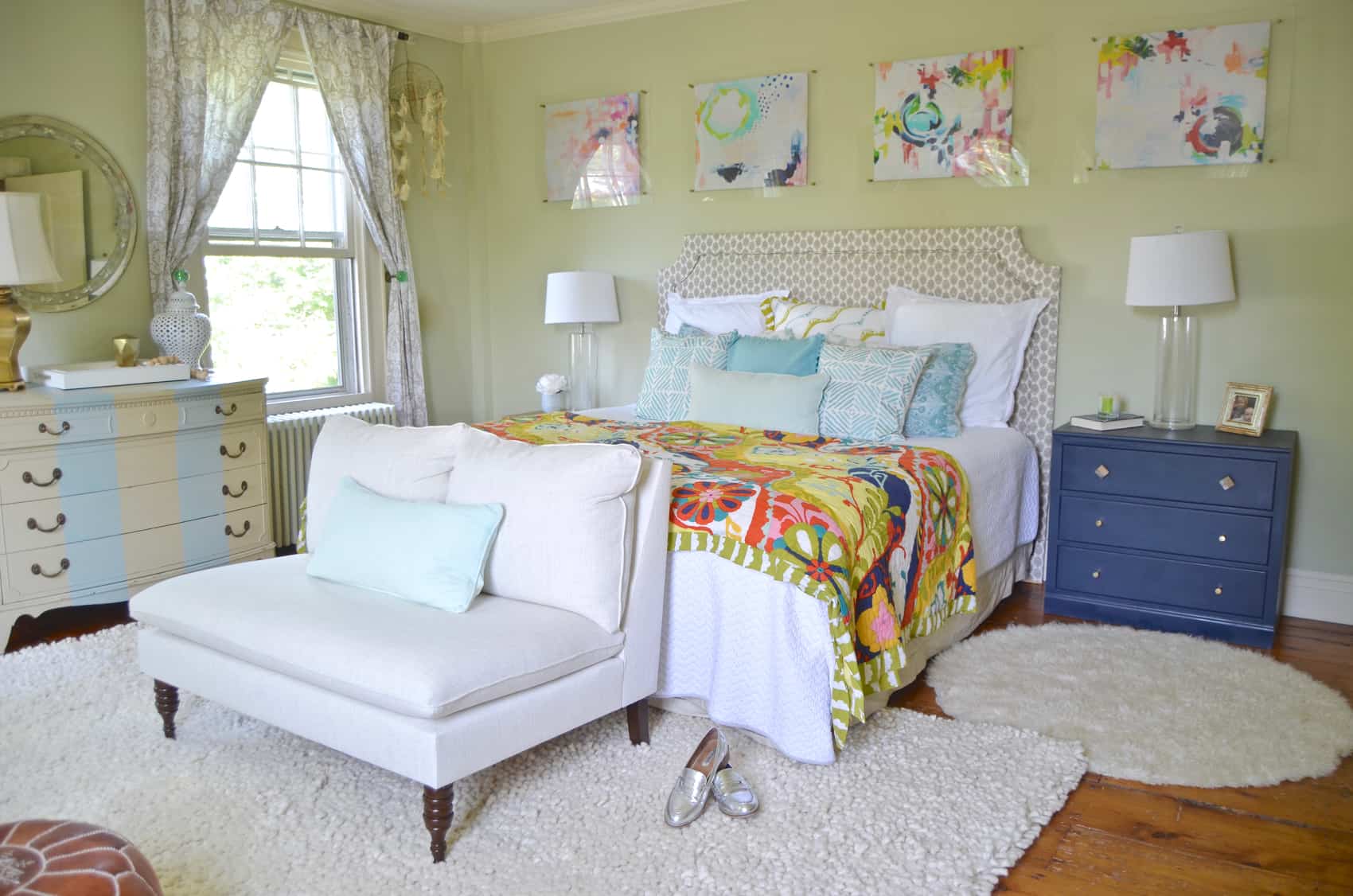 Which brings us to Homegoods and the current state the master aka why you're reading this post today! The new bench meant the old bench had to go (more on that later). And then I started thinking that old dresser wasn't quite right for the funky new bench. So I got a new dresser for under $75 at an auction. Sleeker lines AND more room… win-win!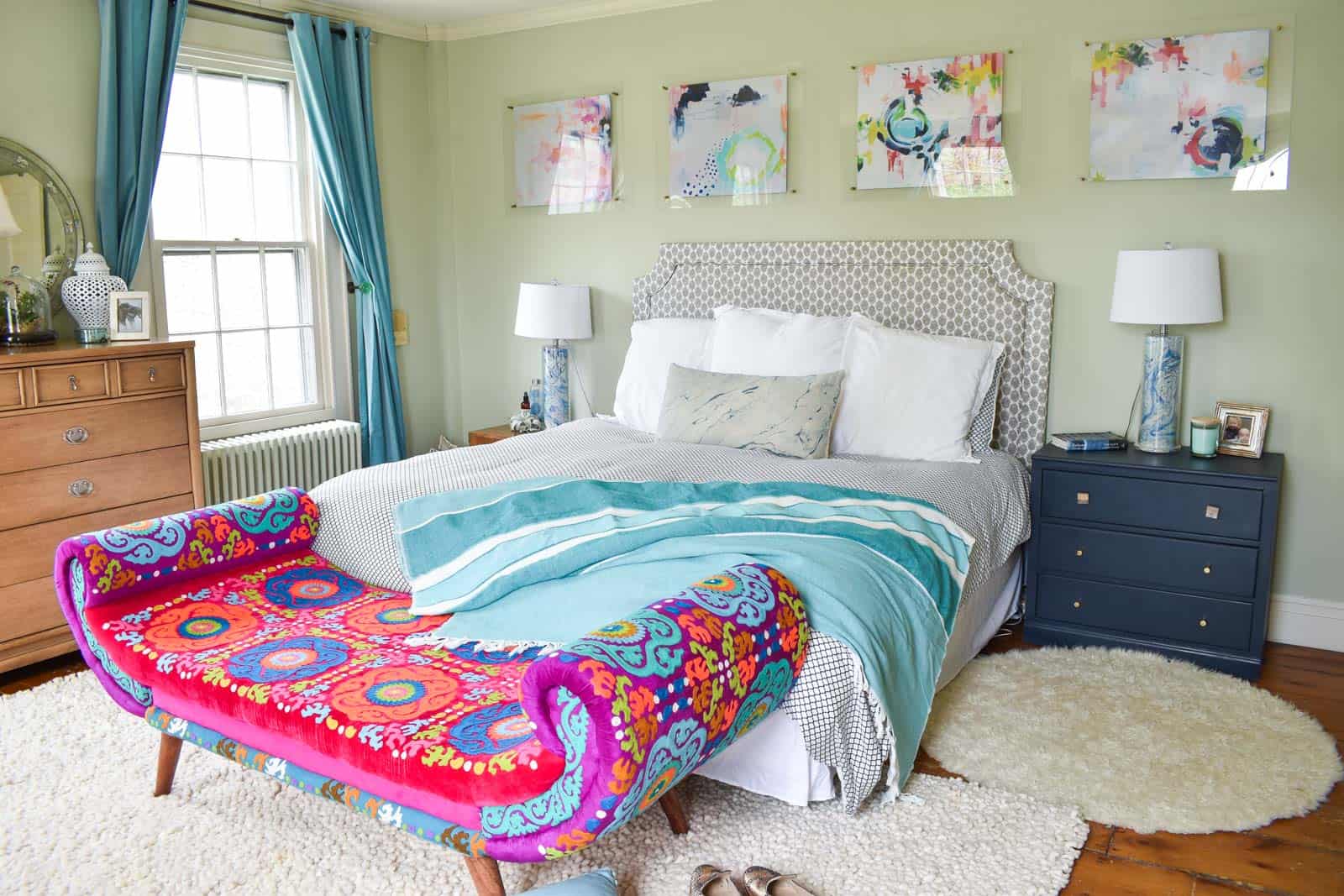 I loved our old curtains, but these panels from Ikea bring in some color and match the new bench. That throw blanket was another flea market purchase that I pulled out from shelf.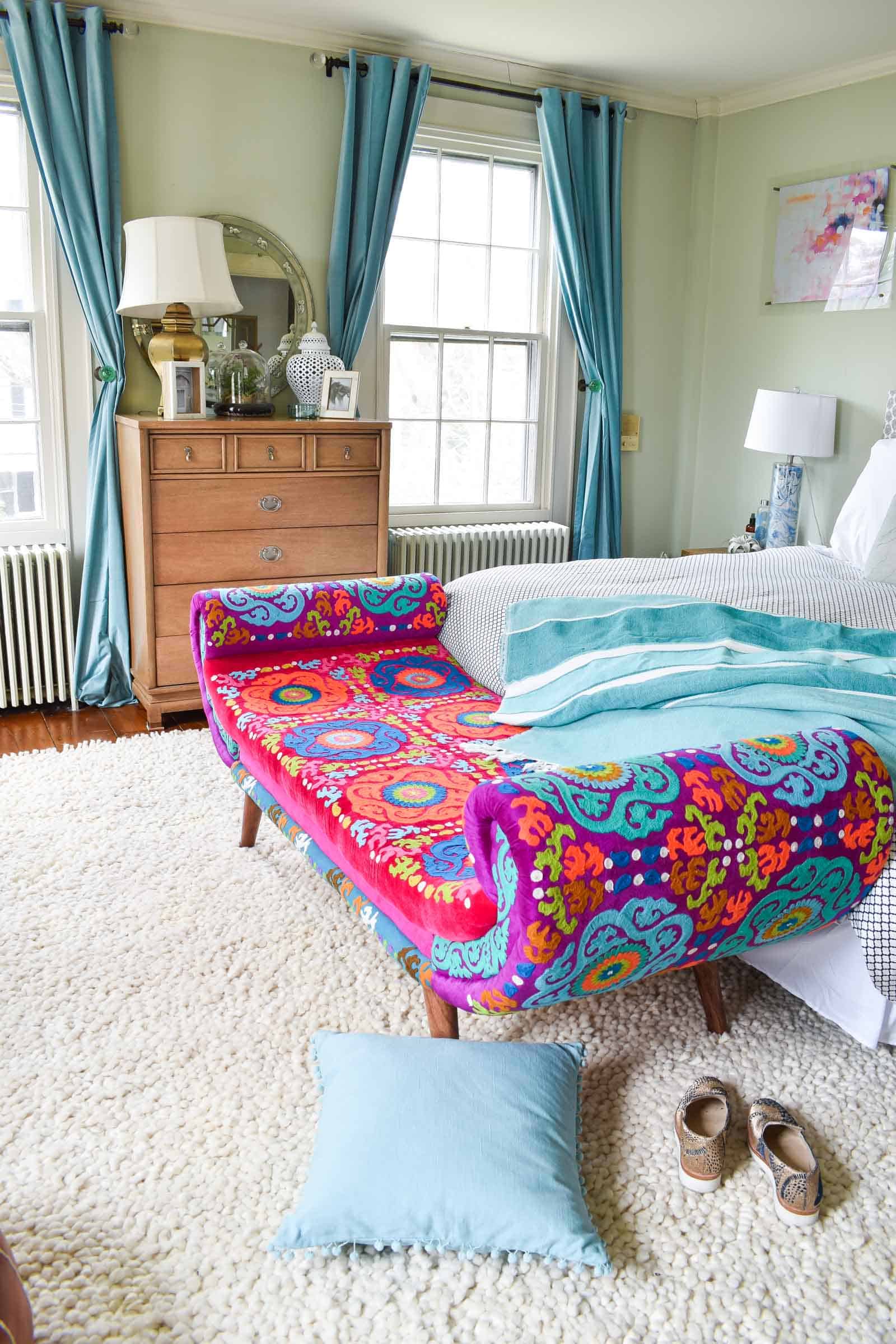 I found these faux leather pillow covers on Amazon for cheap and loved that they brought a little more 'masculinity' into the space to help balance the bright floral vibe of the bench.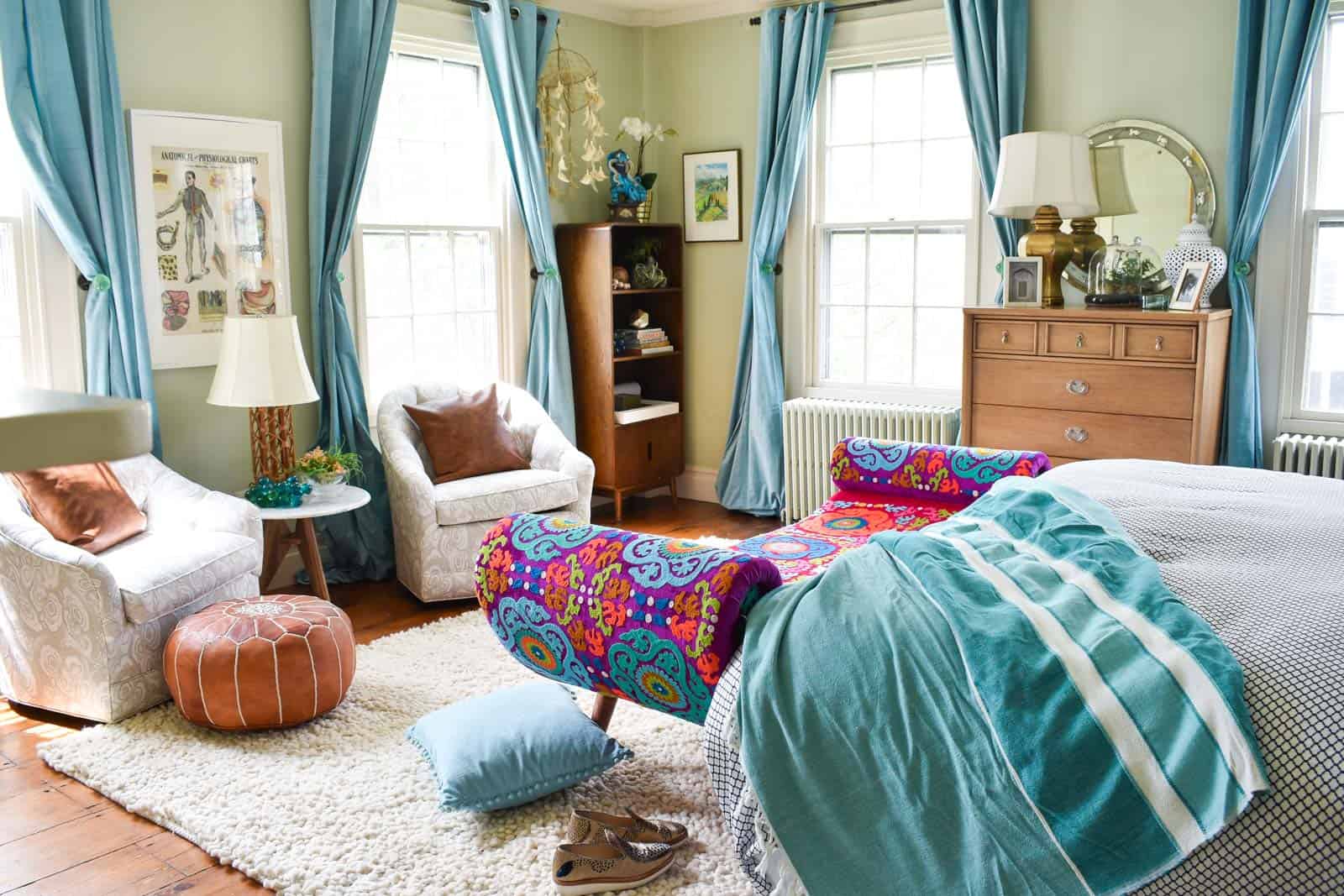 I'm DYING to paint the walls in here a nice crisp white. If I do, you'll be the first to know! I'm loving white walls these days as they make all the colorful furniture and accessories seem even brighter.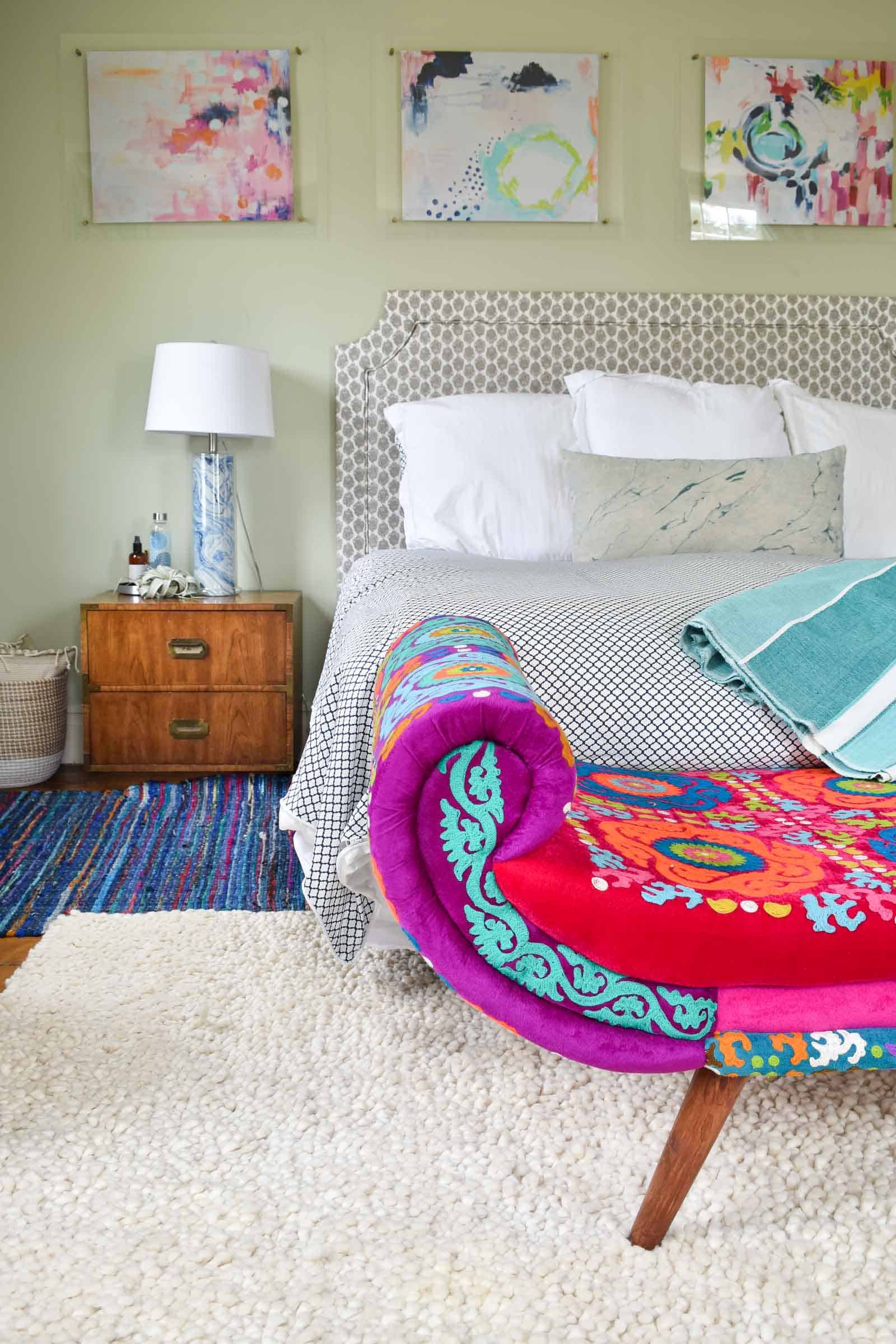 The bench is bold and bright that I'm not sure I'll be able to use my brighter duvet covers, but if the colors are right, perhaps they'd still work with the right throw blanket on the bed to diffuse the pattern play.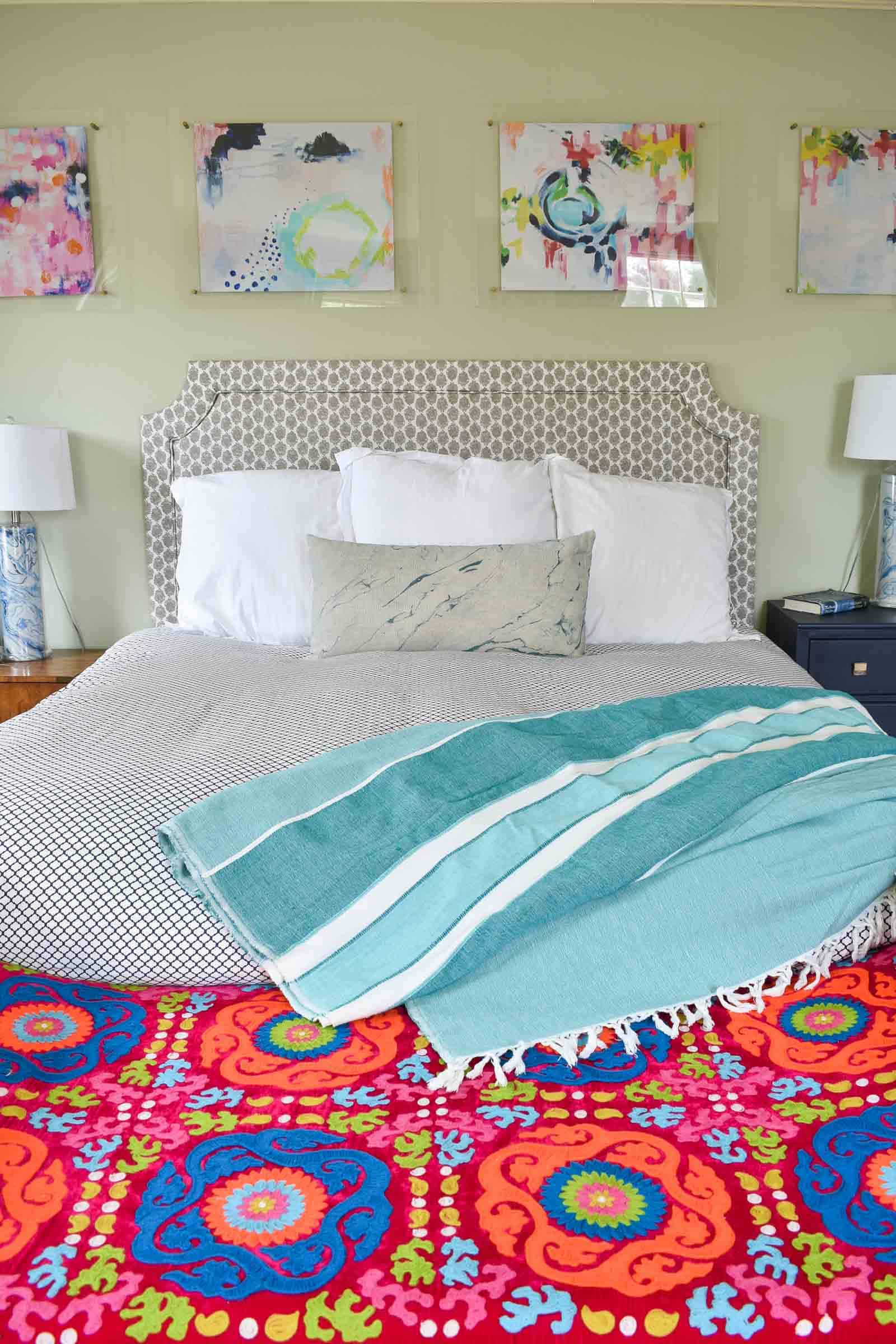 I love the colors that are working their way into this space. Feels much more like the rest of the house. And the fact that I googled "suzani bench" and couldn't find anything even remotely similar to this bench makes me so glad I brought it home.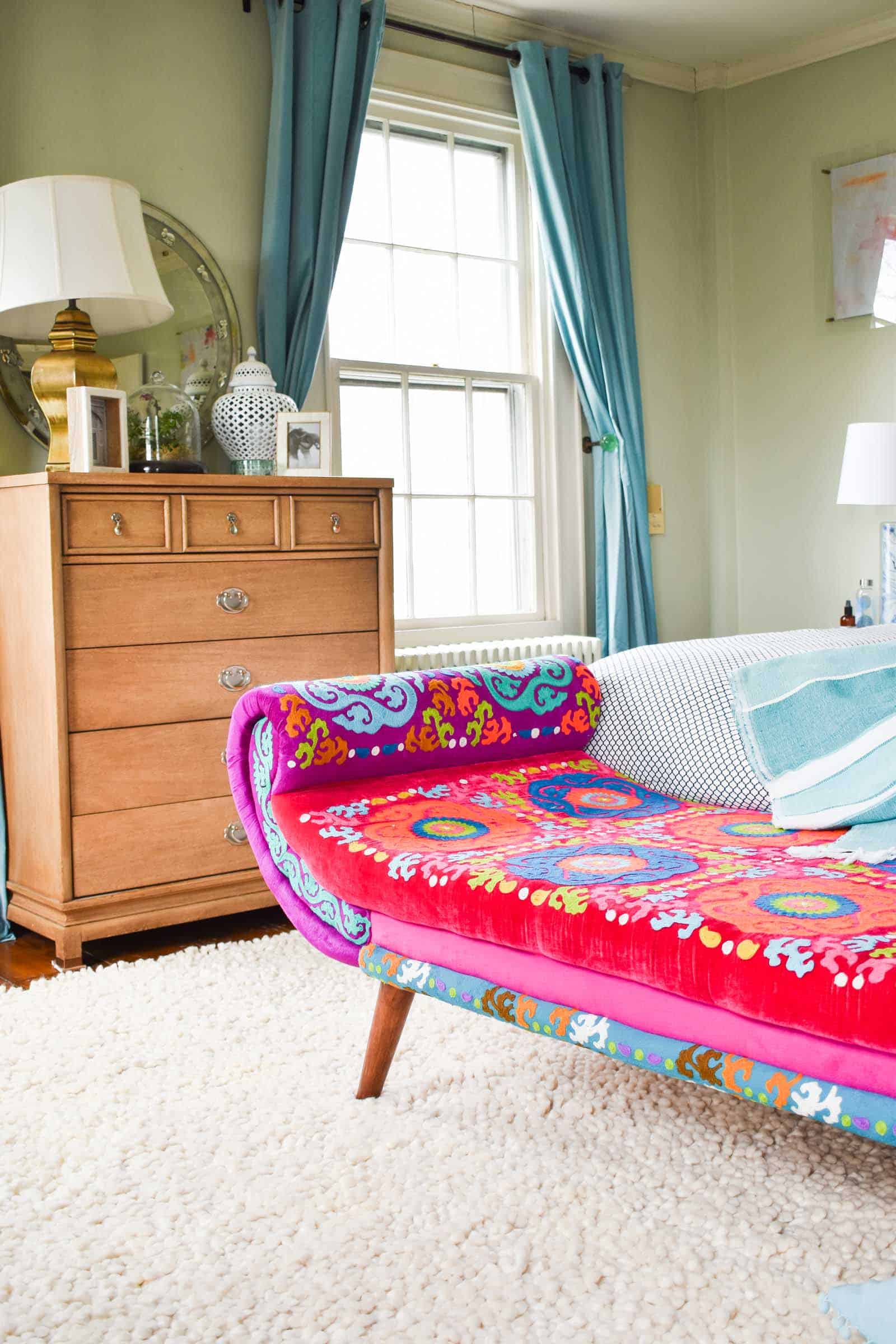 Oh! Remember the old bench? That went into Eleanor's new bedroom. She got a refresh too!