Nautical Mirror Makeover- One Room Challenge Week 3
Psssst… this post *might* contain affiliate links: see my disclosure here.
Wall Decor. For me… it's the difference between a house and a home. Getting paintings on the wall always makes a room feel cozier and more finished.  There's still a long way to go before this dining room of ours is complete, but finishing up a few wall decor projects this week has made the room feel exponentially closer to the finish line! See how I transformed a dated nautical mirror into the anchor of this wall in our dining room…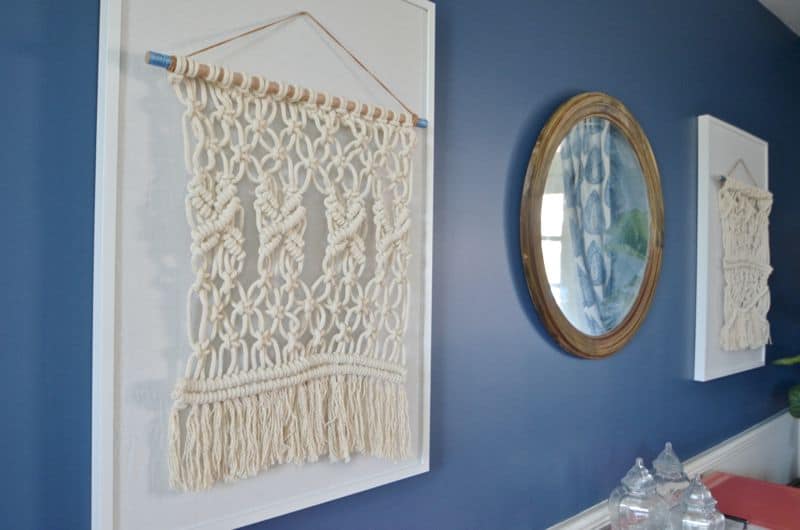 Nautical Mirror Makeover
Let's start with the mirror because you will NOT believe how that beauty looked when it entered my life… Last Sunday was the first weekend of the season for me at my beloved flea market. (Have I mentioned how much I love flea market shopping??)  I was on the lookout for a mirror to anchor the one large wall in there. I wanted a mirror to help brighten the space and I was hoping for something non-square… think round or hexagonal.  Aisle after aisle went by and then whammo. I see this nautical lovely.  It was a *tiny* bit smaller than I wanted, but for $20… it had potential. Definite potential.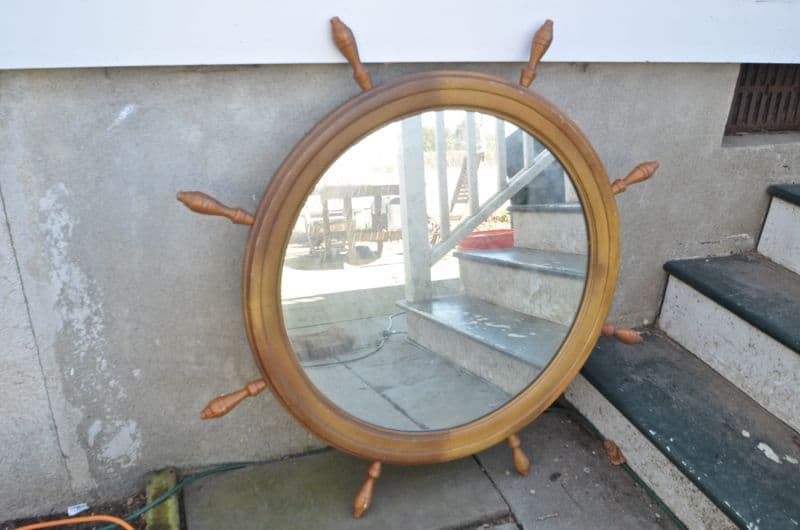 I thought about building out around the frame or weaving something between the steering wheel handles.  Both of those options sounded like a lot of work so… I reached for my Dremel Multi-Max (affiliate) and lopped off the spindle thingies. Oh my gosh so much better!
Pictures don't quite convey the shiny pine finish that was on this mirror. It screamed 70s and wasn't even a little bit cool… it reminded me of the wood trim that was on our station wagon in elementary school. Or the popsicle stick pencil holder I gave my dad in 2nd grade. Or even that This End Up furniture set that was in my grandfather's guest room in middle school. All bad. So I sanded it all off and uncovered the natural wood hiding beneath the 70s.  I cleaned it up with some Restore-A-Finish in Neutral (affiliate) and you would NOT believe it was the same mirror.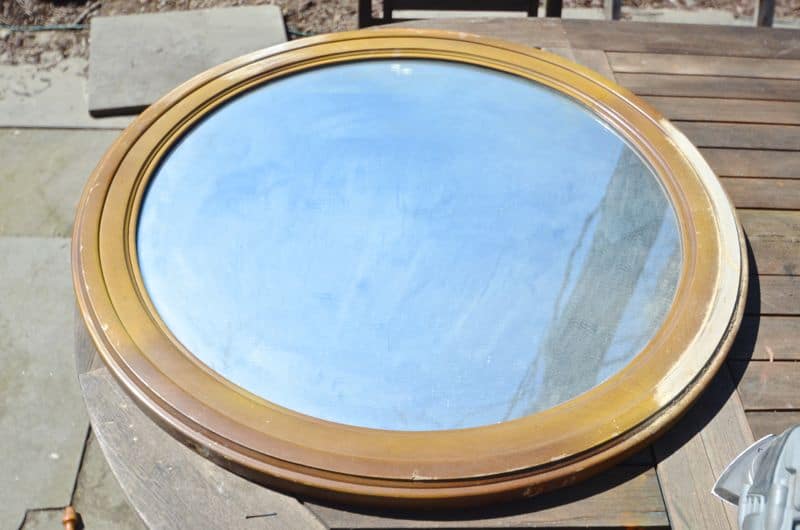 Can you see the GORGEOUS wood grain? It complements the lovely floorboards in this house and is $20 perfection! (And no… it's not dirty… the mirror finish has aged a bit so it looks streaked in photographs.)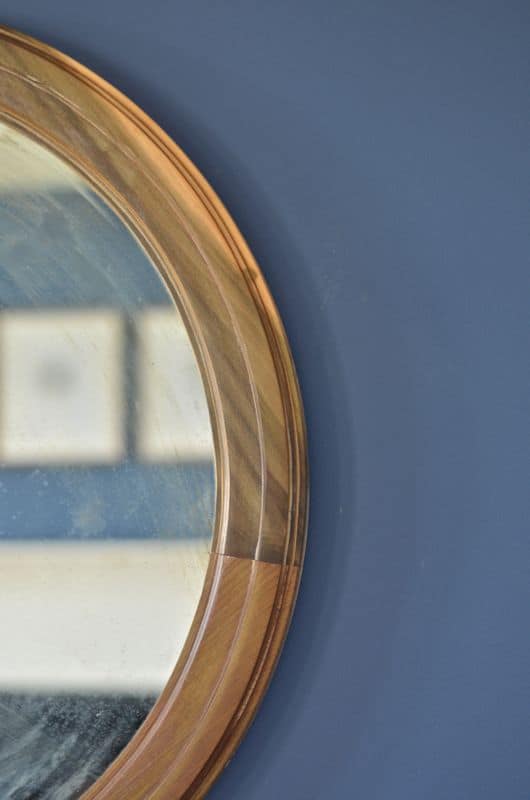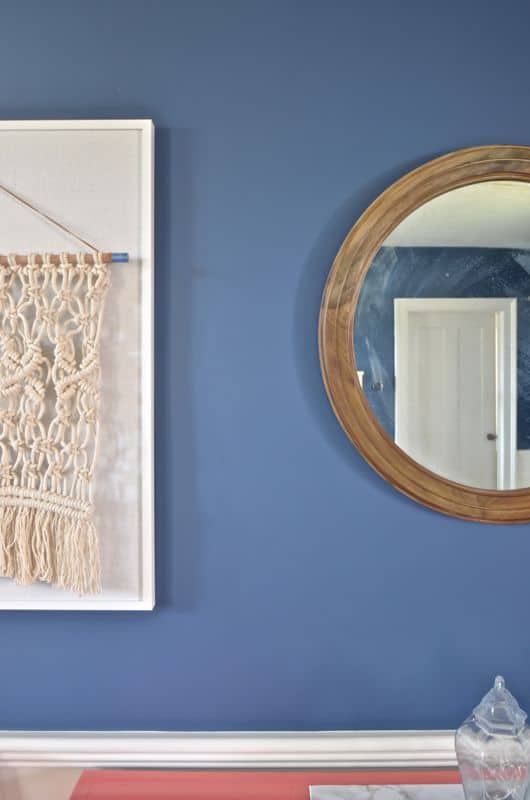 It echoes the portraits hanging across from it over the fireplace. For Christmas, I gave Mark these pencil drawings from the MOST amazing artist I met on etsy: Jessica Jorgensen. I ordered the 4 big kids and then couldn't resist adding Arthur just recently. Baby portraits are never quite right because of their ever-changing little bodies, but I couldn't be happier with this adorable quintet!  I kept the frames super simple and can't stop smiling whenever I walk through the room and see them all hanging there not fighting and not talking back. Pencil drawings are the best for that.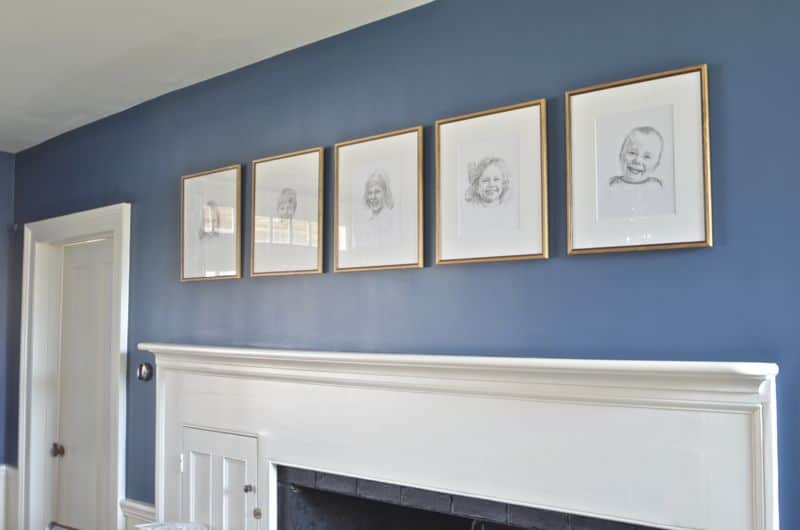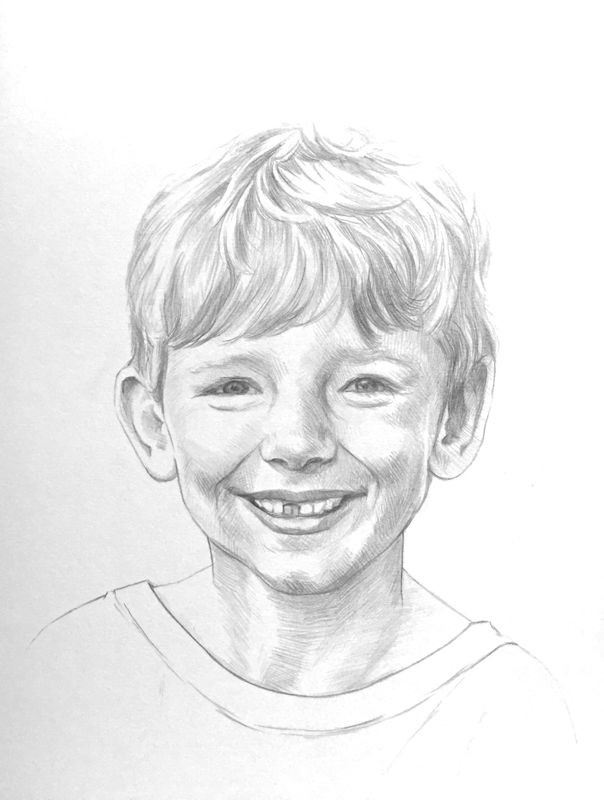 The macrame art is my JAM… I made those too, but you'll have to wait on the tutorial for those later in the month. Sorrynotsorry.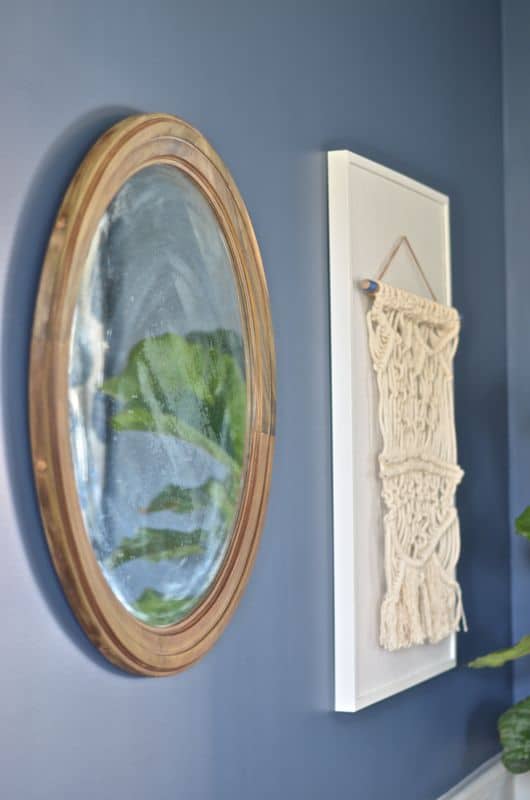 In case I've given you the impression that this room is close to being done… here's how it looks. Not done. Even a little bit.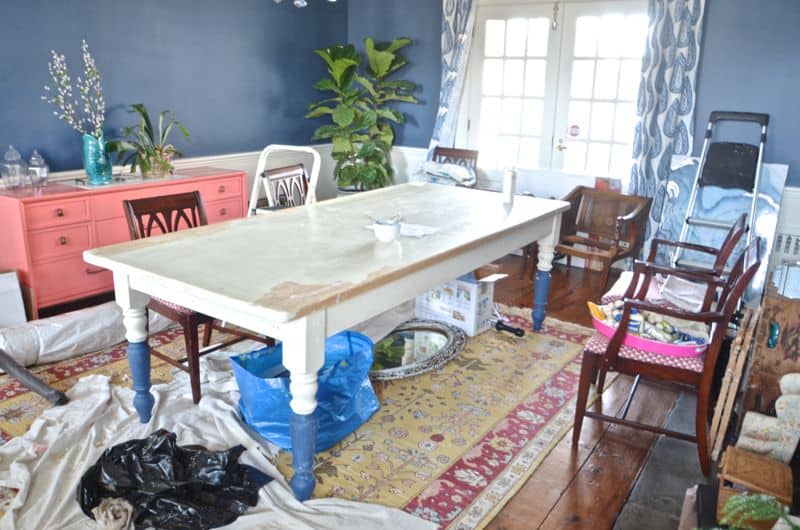 Here's what's left: Painting the table, upholstering 2 arm chairs, accessorizing/ setting the table and all the other little things that come with finishing touches.  Make sure you check out the link up over at Calling It Home to see how everyone else is doing with their rooms!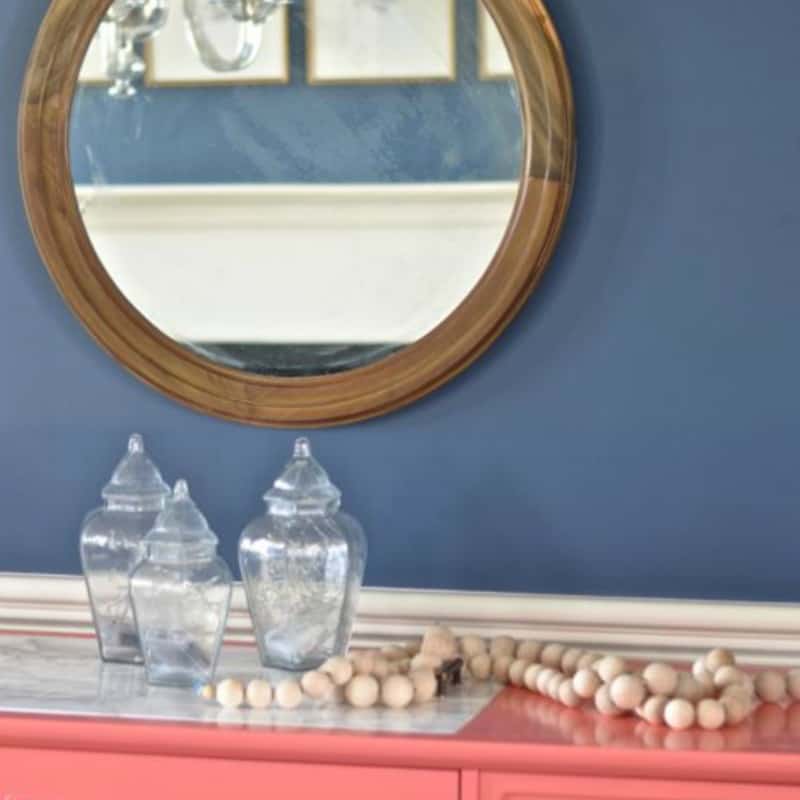 Here what I did WEEK 1 and WEEK 2!