Last Monday, I shared the kids' new stencil wall over at VRAI Magazine and I promised to dish the deets about this DIY floating acrylic frame.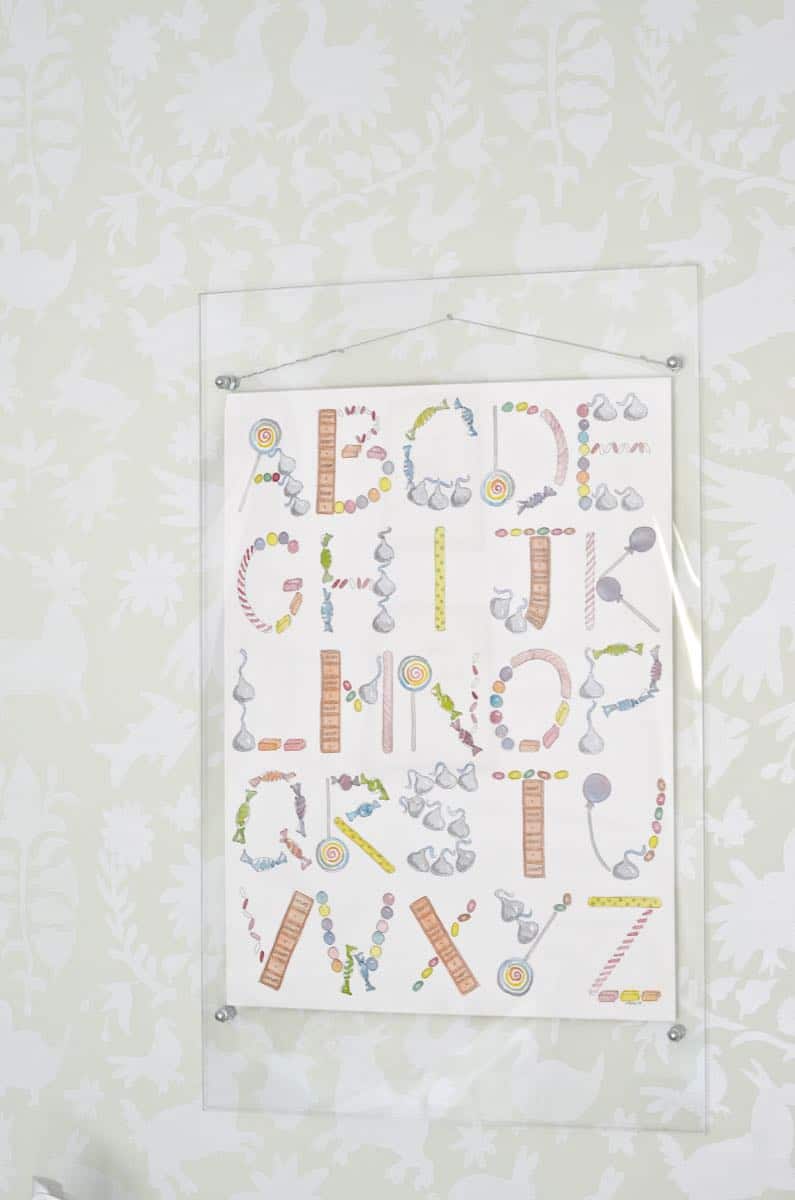 That wall used to have a sweet quilt hanging on it, but after the blood, sweat, and tears (not really, but I like the faux drama) of stenciling that thang… I couldn't bear to cover it with the quilt. Time for new artwork.
I'd seen this AHHHHMAZING post by the genius Kristin and loved the oversized clear acrylic frame. Even more… I was drawn to those three magic letters: D-I-Y.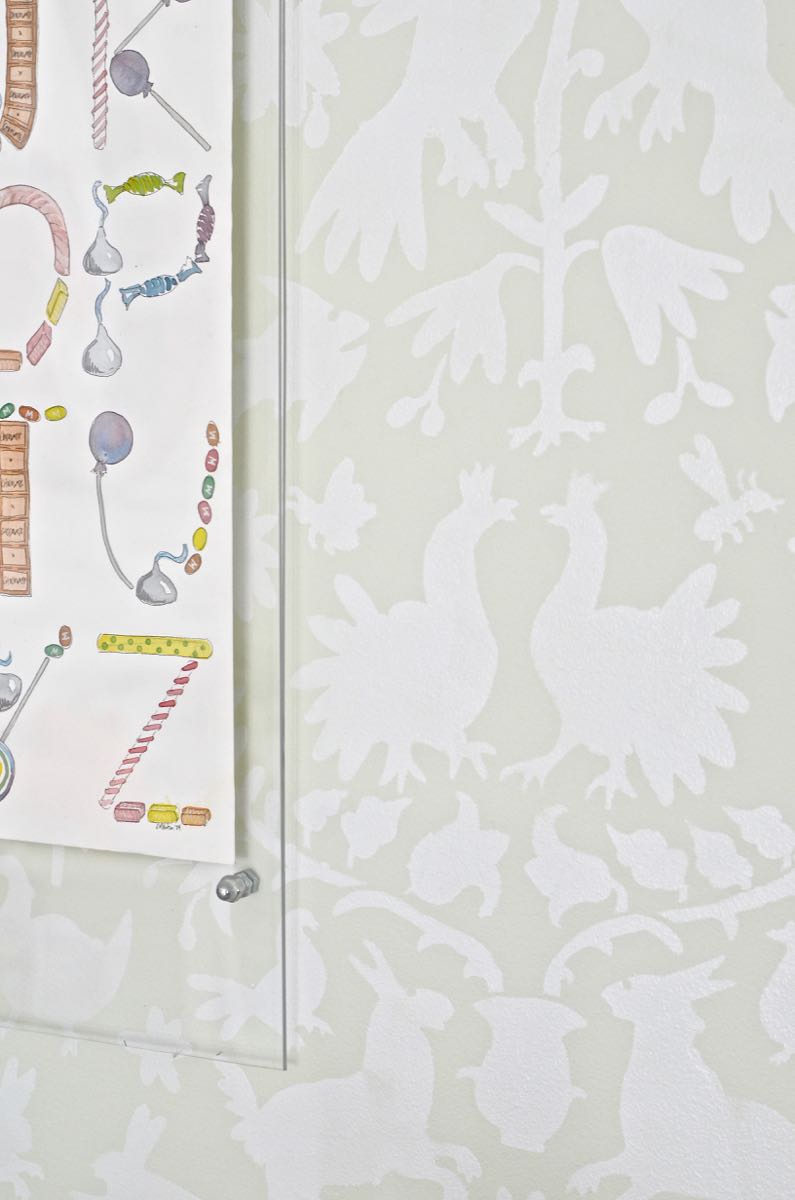 Kristin used hardware she ordered online (but I'm too impatient for that mail-order jam) so I decided to rig something a little different and a little more casual from the hardware aisle at Home Depot. I ended up getting these machine screws (flat on the end without a point), one nut and these cap nuts.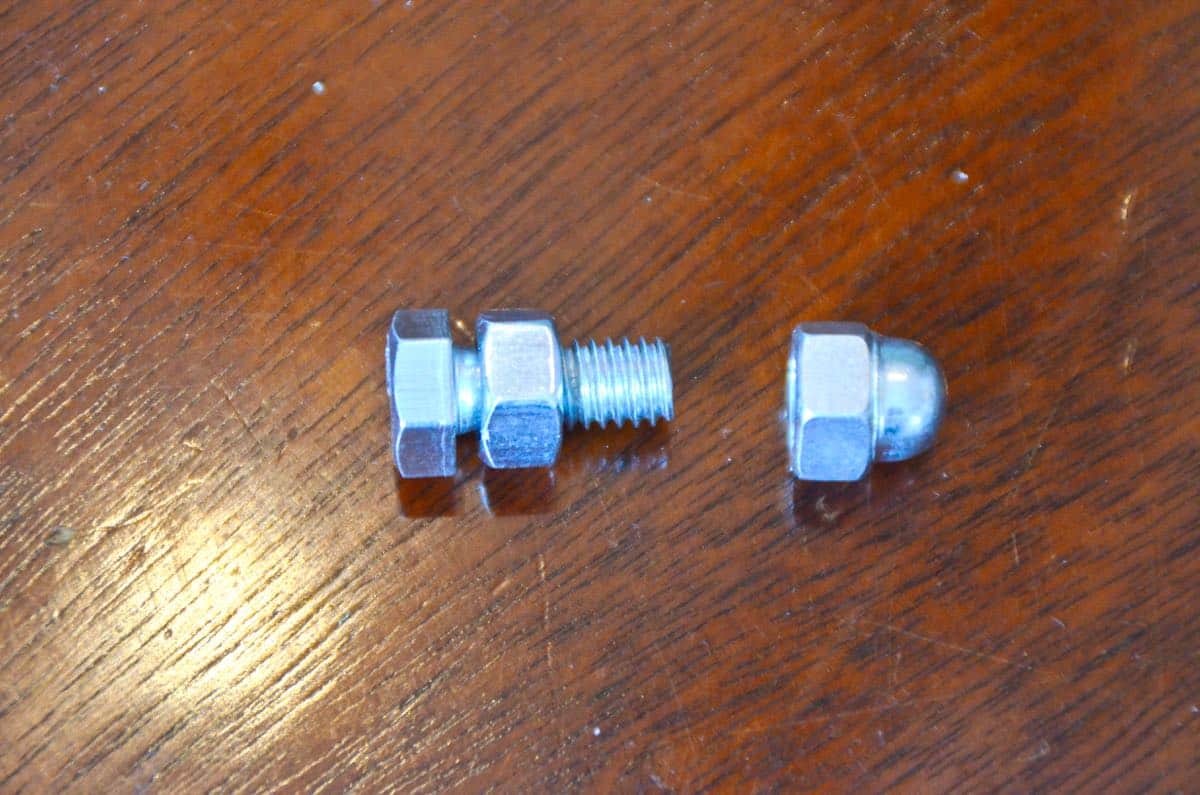 First, I needed some acrylic. Home Depot carries sheets of acrylic near their window pane replacement glass. Unfortunately, they don't cut it for you (it looks like Lowes might…). I was lucky and one of their standard sizes worked fine for my artwork. Be warned, acrylic ain't cheap. This is the thinner option and each sheet was $15, so this frame cost $30. Not crazy, but not exactly frugal.
I googled around for ways to drill through the acrylic without cracking it, and ultimately just… drilled. I left the protective plastic on top and put a strip of blue tape down as well. And then I slowly drilled, baby, drilled. No problemo.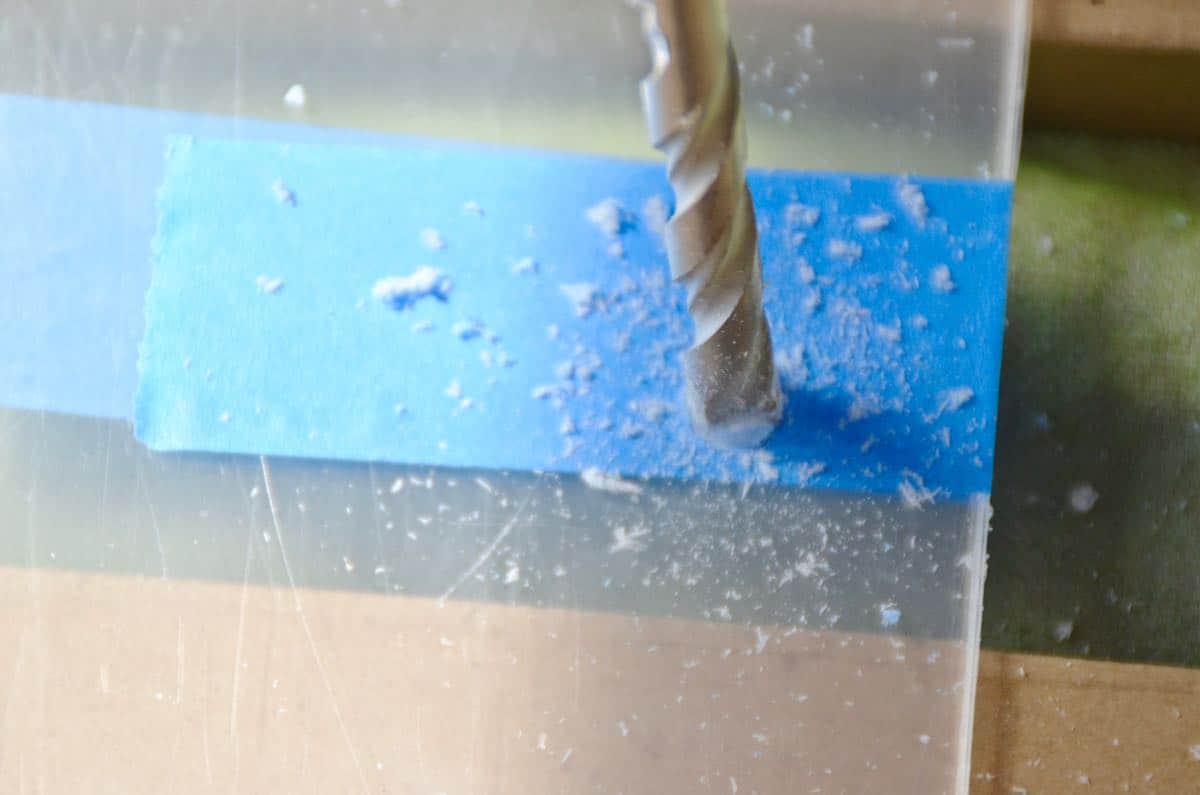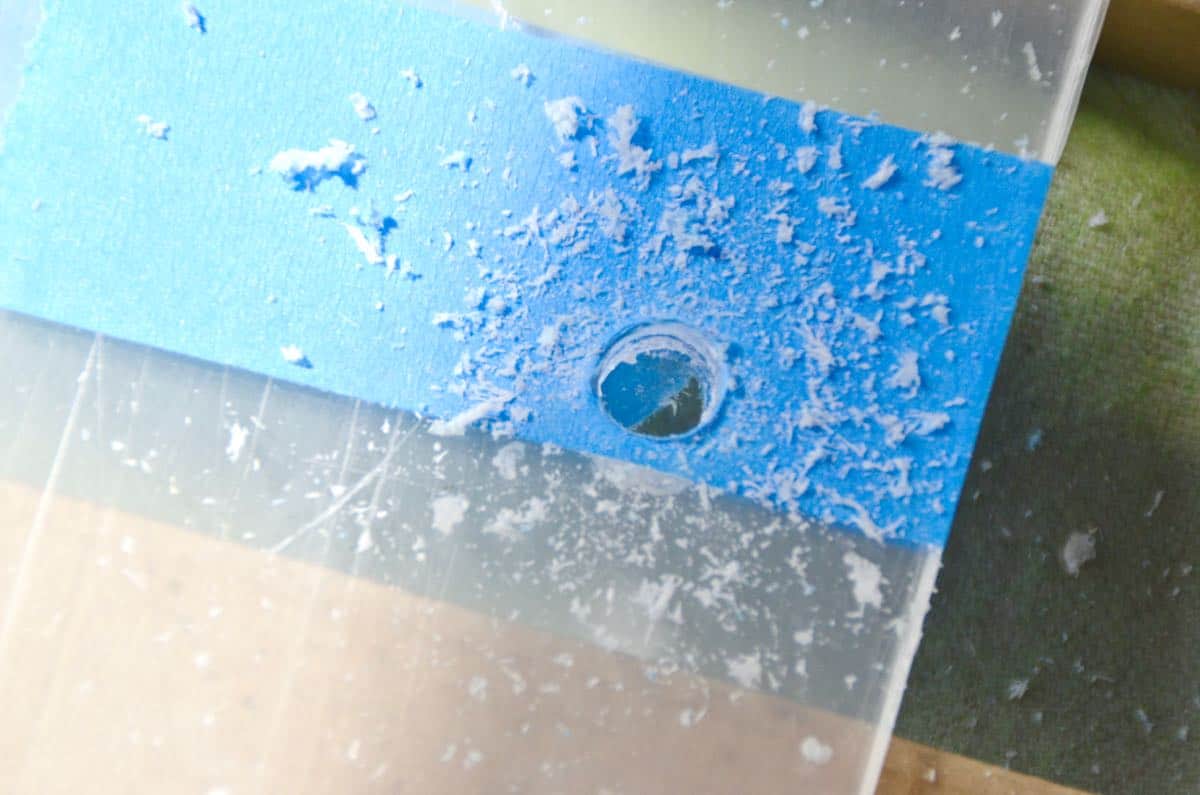 The artwork is pinched pretty well between the 2 pieces of acrylic, but I used a few strips of double stick tape just to be sure. The screw goes through from the back and the cap nuts are on the front; I needed the nut on the back because the screw was too long to pinch the 2 sheets effectively without the extra width of the nut. I was careful not to tighten the screws too much and crack the acrylic. I wrapped a wire around the nuts in the back of the frame.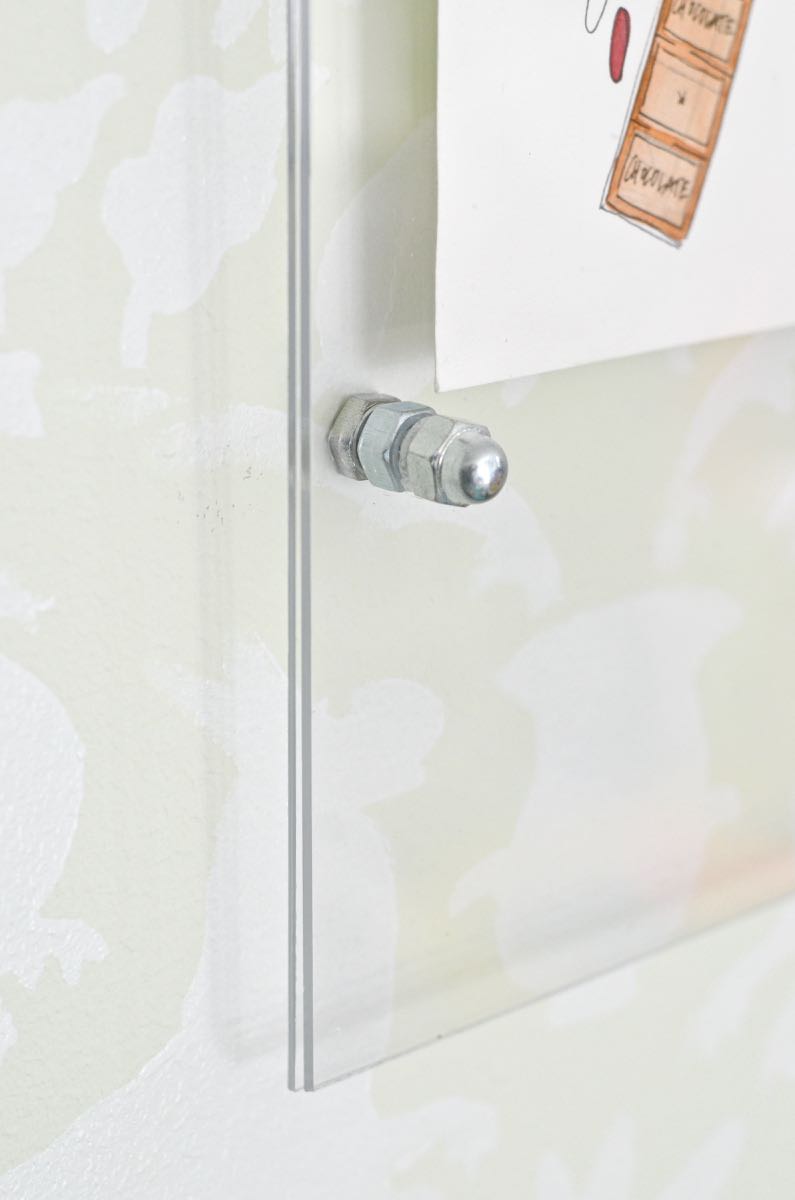 I'm not crazy about the wire showing through the frame…. but I don't hate it. It's a casual space and this makes the whole thing sort of deconstructed. If you HATED the wire, you could simply wrap two very small loops of wire around each nut on the back of the frame and use two nails for hanging.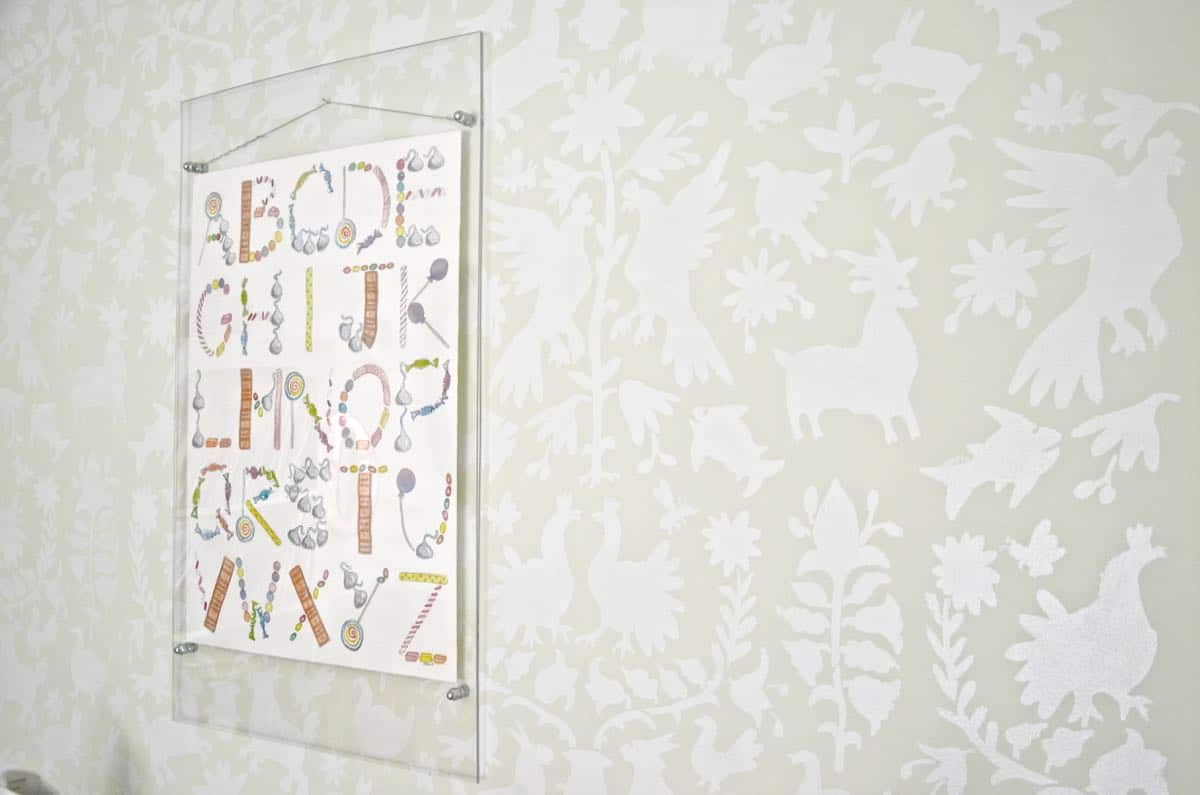 I love the way this frame doesn't block the shiny new stenciled wall and I love that it's calm, cool, and collected. I'd like to add one more eventually, but for now this one's a great complement to the new accent wall!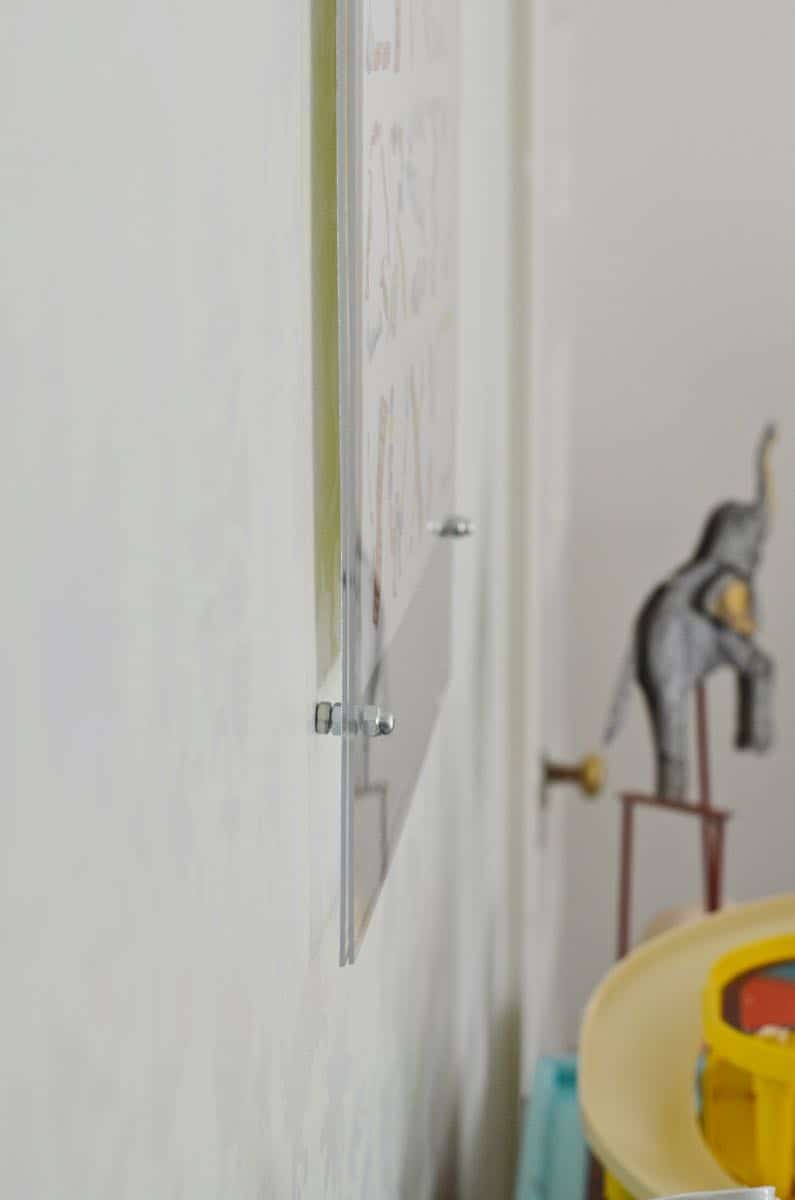 Update: I planned ahead and ordered the proper mounting hardware to make another set of these floating frames. Check out the results!