So…. a real 7-day week just went by, huh? Like a legit 7 days? Craaaaaaap. I'll tell you this much. It gets worse before it gets better and I have a plan in my head. That will be my mantra… and fingers crossed I can pull this shed makeover off! This week was paint and pendant lights. Which is code speak for I have nothing pretty to show you. Although I'm lying a little bit… the centerpiece of this makeover DID happen last week: PAINT! My painters came… they applied 3 coats of primer and they conquered. I am SO glad I decided to hire this one out. Time is money and I would have had to pay myself a jillion dollars.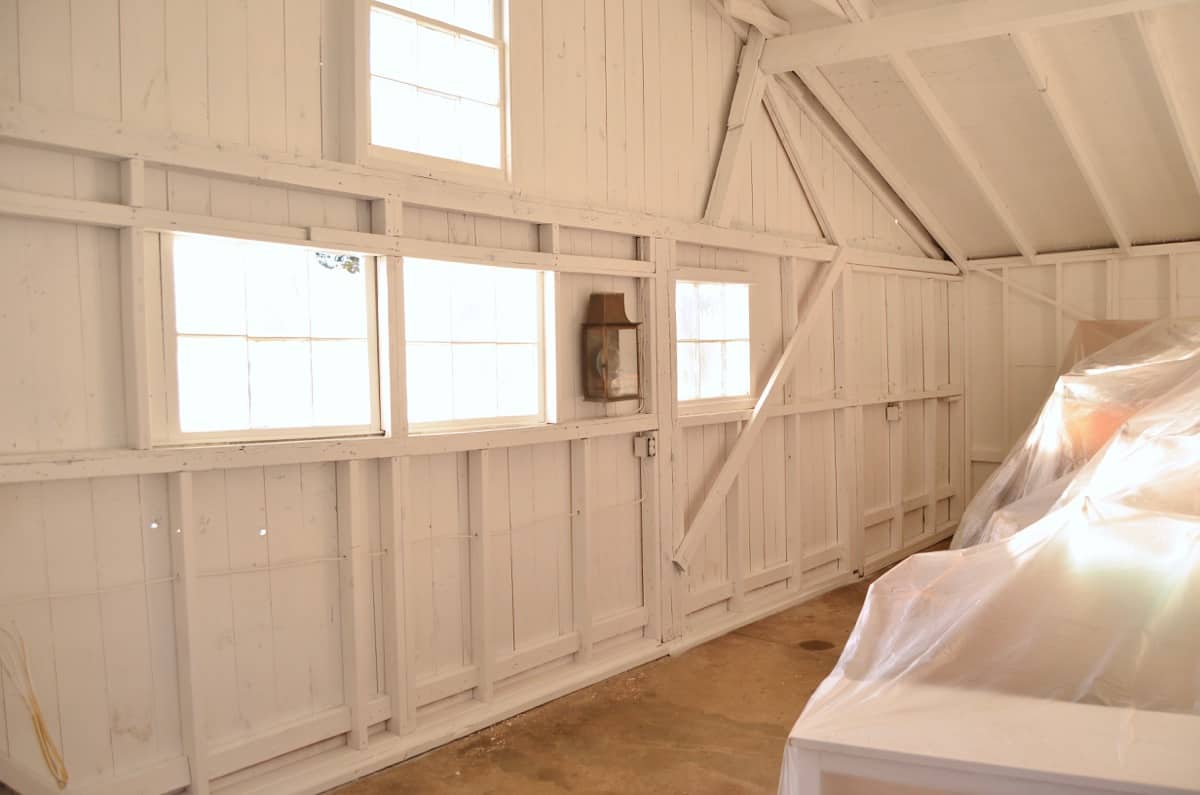 (Disclaimer: Home Depot and DecoArt provided product… hello awesome chalk paint and killer pendant lights. I begged… they agreed… HAPPY MAIL… all adoration and opinions are my own!)
 SOOOO pumped about my amazing pendant lights- they're green to match my rolling tool drawers!  The electrician installed them while he was working on bringing power from the barn over to the shed and they look Gone with the Wind Fabulous.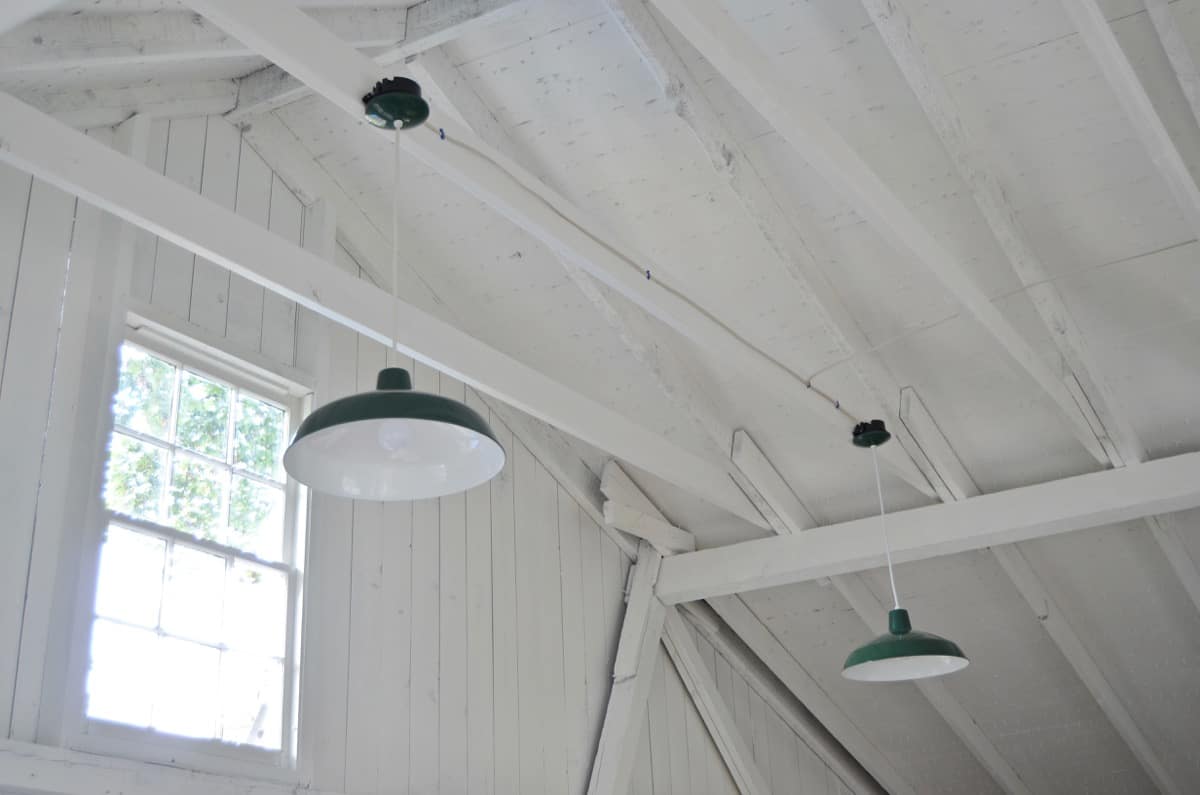 I also spent an afternoon scrubbing that floor. I used a cleaner that was made for concrete floors and it did a pretty good job. The logistics of cleaning the floor were tricky. I had to pull lots of stuff out and then push things around and clean one quadrant at a time in there. There's no real drain so to rinse and clean, I had to use a squeegee and a wet vac.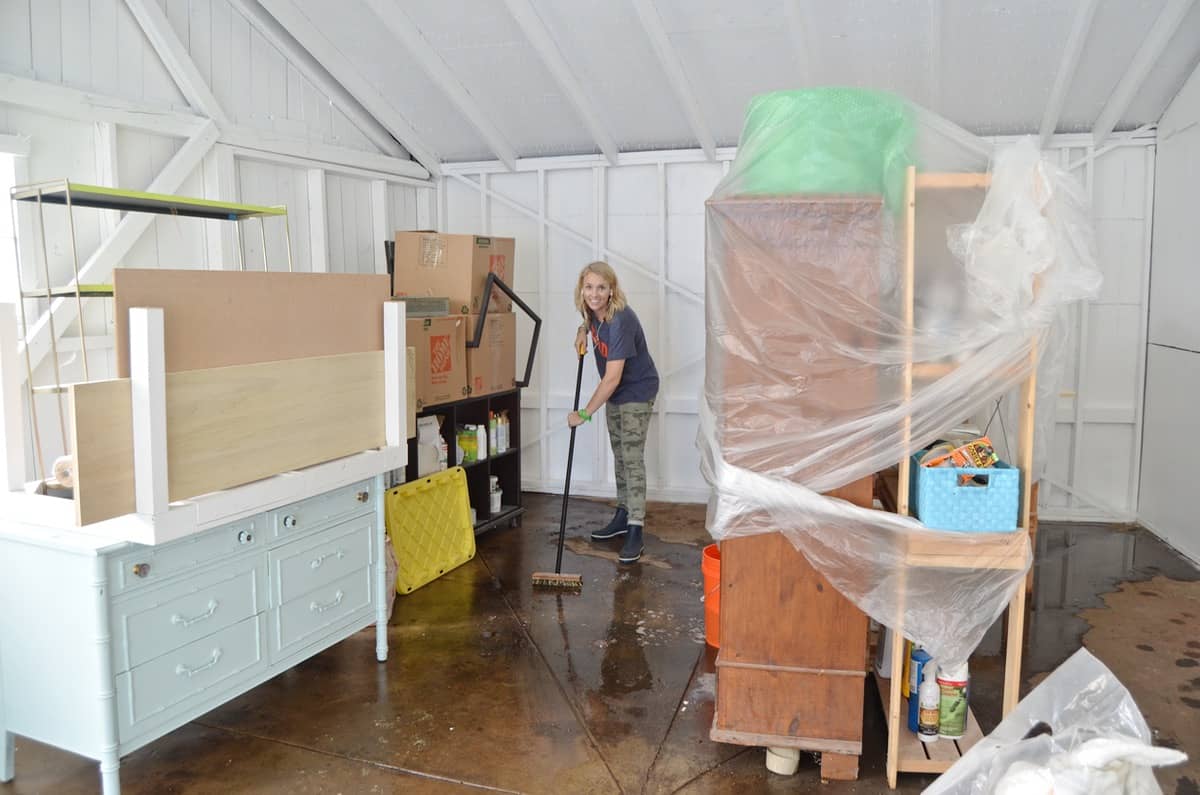 I'm cautiously optimistic that I can get a hold of paint for the floor in there but regardless… cleaning made a HUGE difference! Once the floor is prepped, I'm ready to install the hanging rattan chair and a bunch of storage baskets. Other To Do list items I accomplished this week: I made over a flea market Buddha and painted my rainbow storage drawers.
Next week, I'd LOVE to have a floor update for you which would mean I would also have everything moved back into the space! Once the floors are resolved, I can begin to play around with layout etc. etc. Also unpacking! I've had some blog accessories in storage since we moved (clearly they're super important to my day to day living…#notsomuch).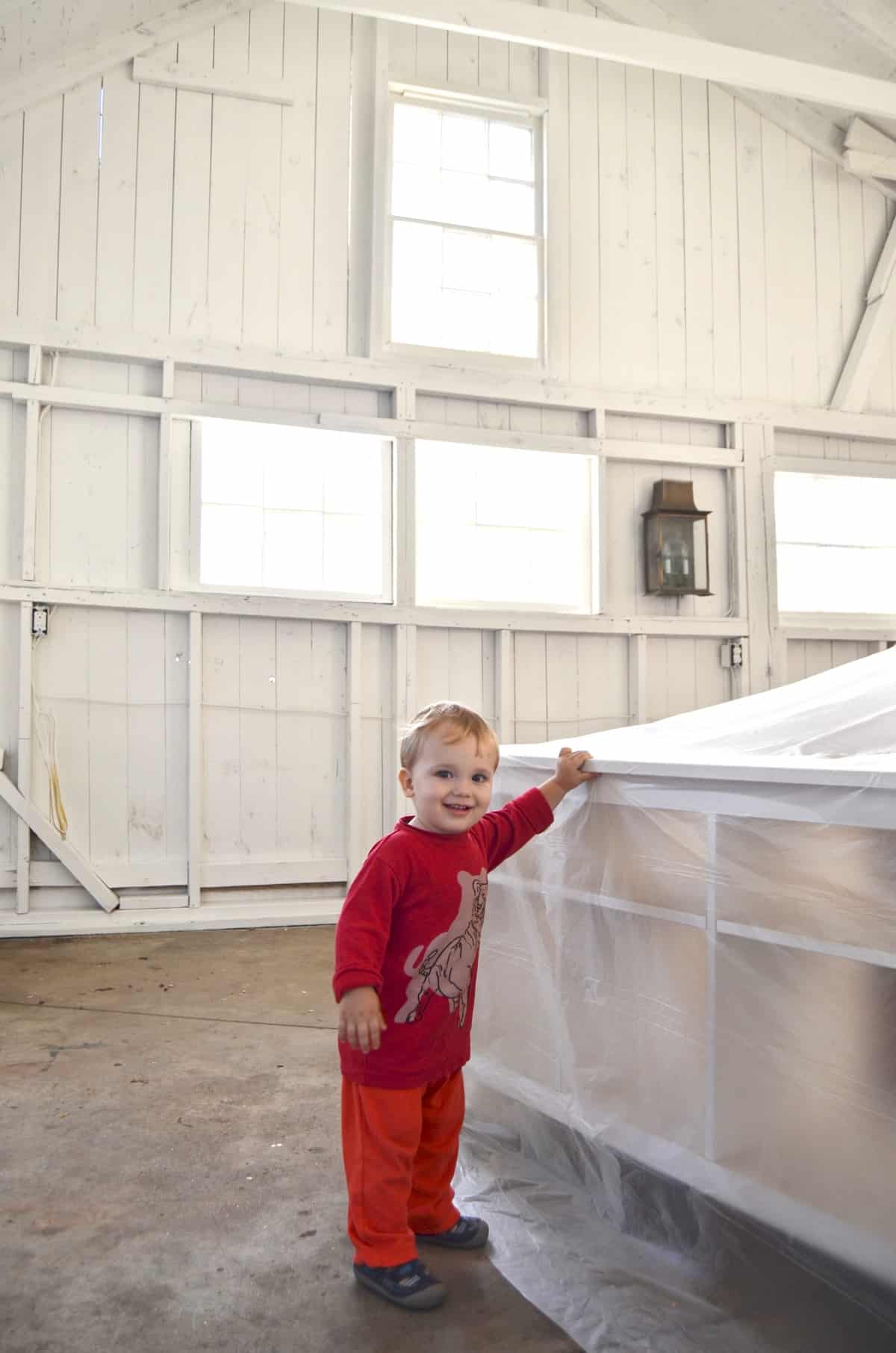 Beyond floors… I'd love to make something that will help corral all my scrap wood and the front could use a couple of window boxes.  I have a couple of old pieces that I'm hoping to refurbish to tie into this new space a little better and then of course… style style style. (Did I mention how awesome my rainbow shelves are?  See the before and after!)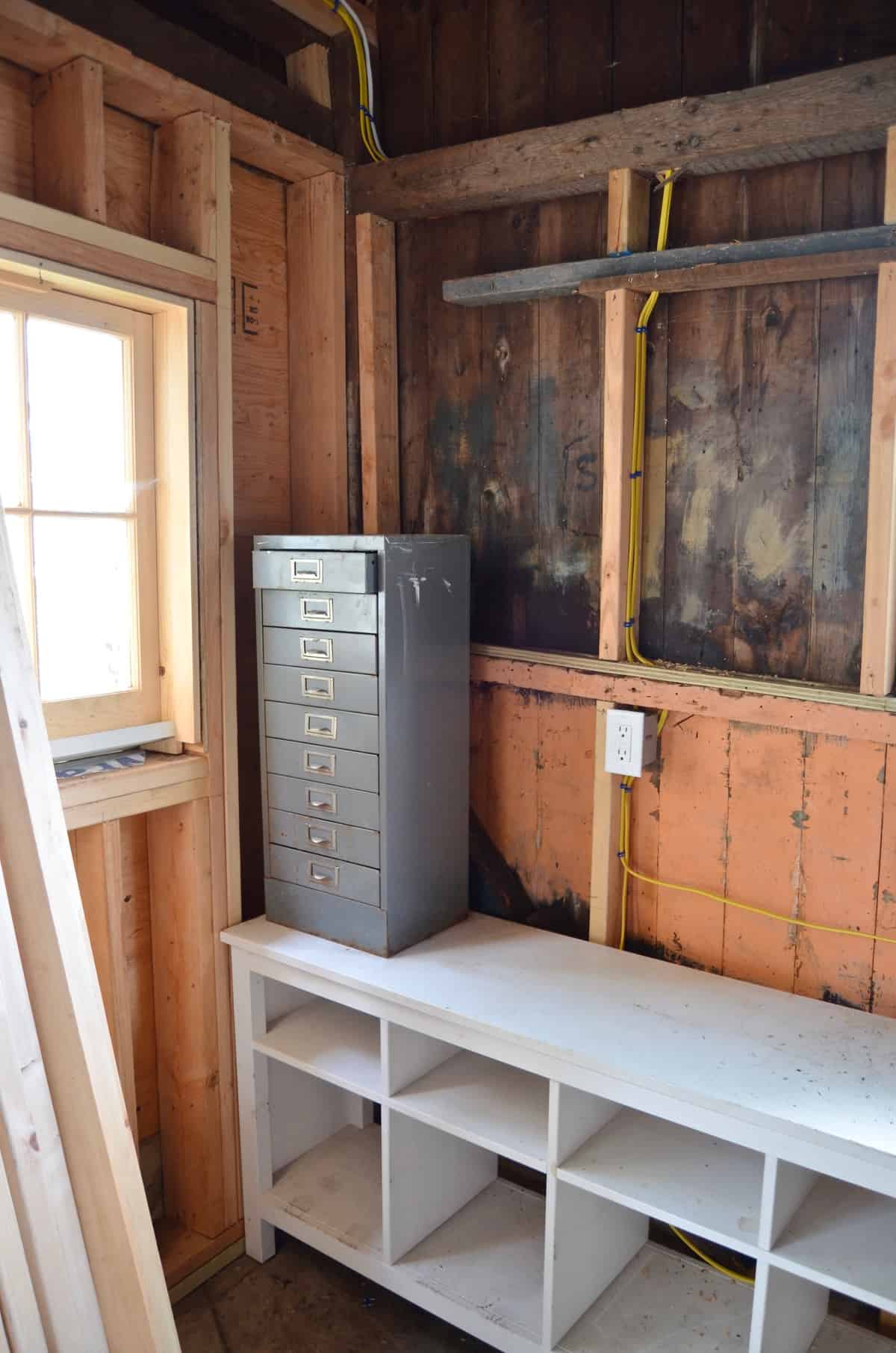 Oh, and just because I was around the corner, I hit up Ikea after my last CT Style appearance and grabbed some great items for the shed! Organization out the wazoo! See my vision for this space in my last weeks post here, and head over to the link up to see ALL the other awesome One Room Challenge spaces!