I'm pleased to announce that today's "Before" picture might just be the worst I've ever shared here on the blog. There have certainly been others, but this is pretty bad. However… it's also the honest reality of where this project is starting! Like I took these pictures on MONDAY. (The One Room Challenge is a 6 month project, right? Kidding… I know the drill.)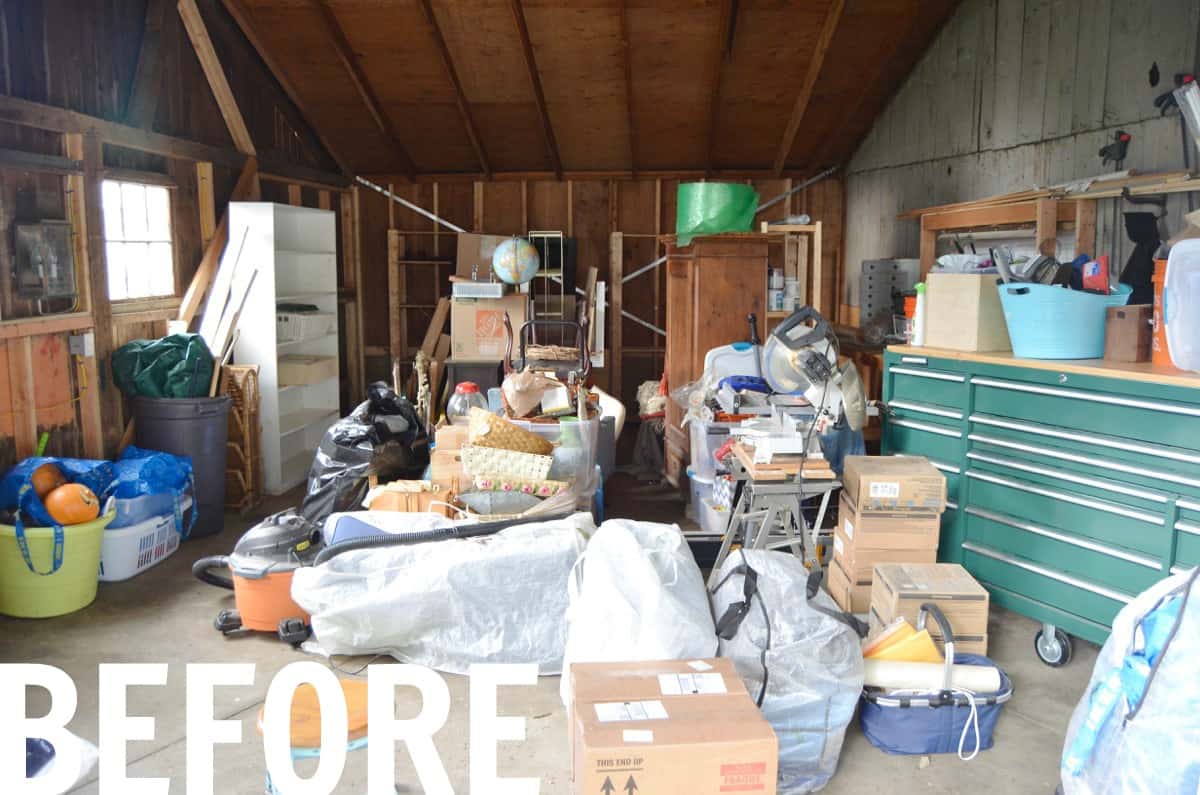 As many of you know, we moved into this house in April of 2015. It's literally around the corner from our old house but it suits our family perfectly and I love it. There are lots of projects that we are saving up to tackle… updating bathrooms, updating the kitchen, updating the landscaping… but two things that we knew had to be addressed when we bought the house were the garage/ barn and this little shed. Both were at legit risk of collapsing and because of building codes and real estate mumbo jumbo… we wouldn't be able to rebuild because of proximity to property lines bla bla bla. Long way of saying, we brought someone in to help reinforce the shed, replace the roof, add a window and generally make it a non-hazard. BUT… that's it. This was the shed when we moved in.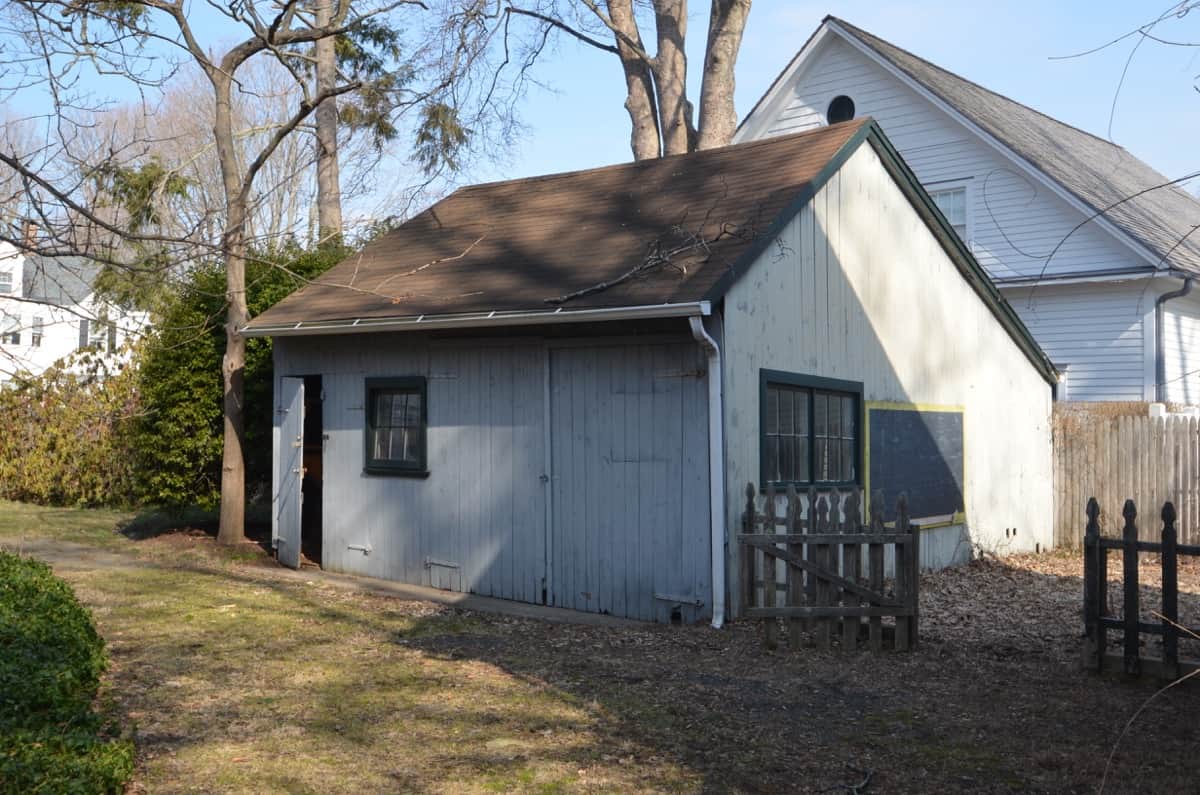 This is how they've left it. As you can see… it's a BIG space. I'm not sure why the previous home owners put it in, but I *think* they used the barn as… a barn. Like for horses. So this may have been where they stored the yard equipment and gear? Dunno… Here's what I plan to use it for. EVERYTHING.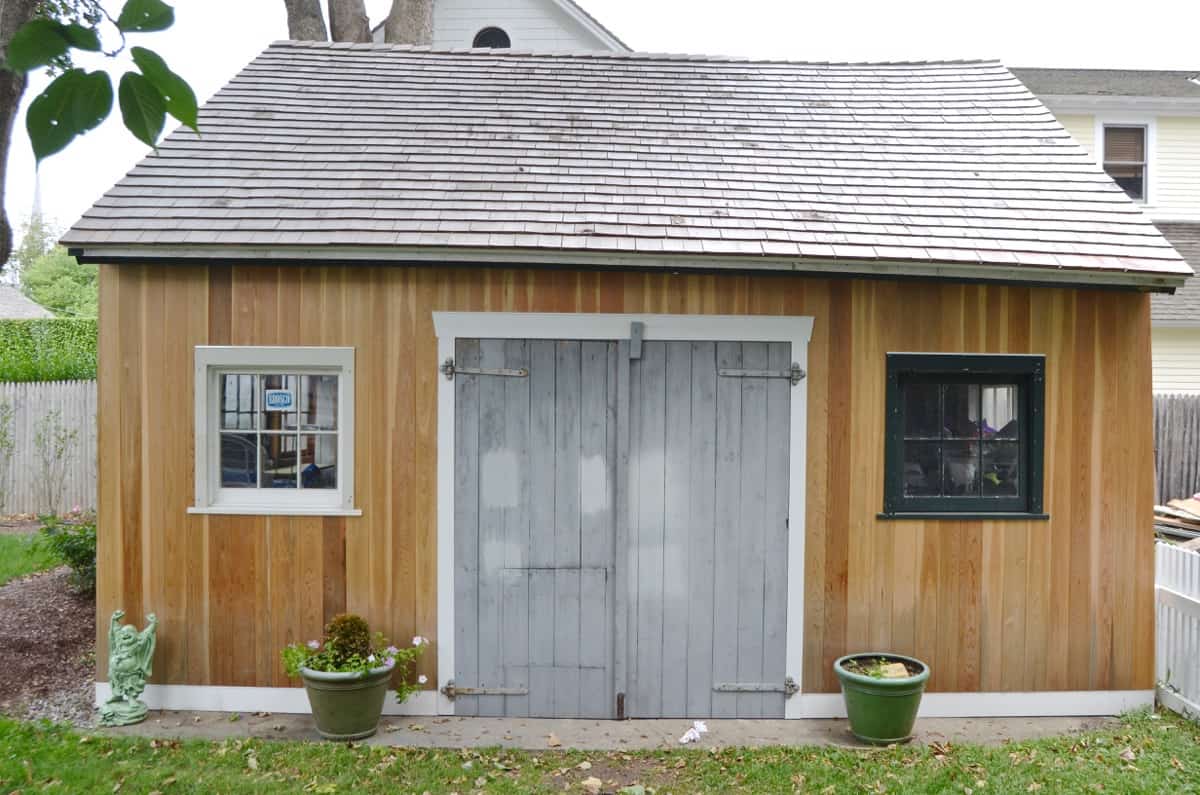 It will hold all my tools. It will store all my craft supplies. It will store all those things I buy 'just because' and use for photo shoots… accessories. It will store paint. It will be a studio. It will be a workshop. It will be an office. So… in a nutshell, I need to organize and bring things together in a major way. How the heck…? You might be asking. Totally with you, bee tee dubs. NOT SURE.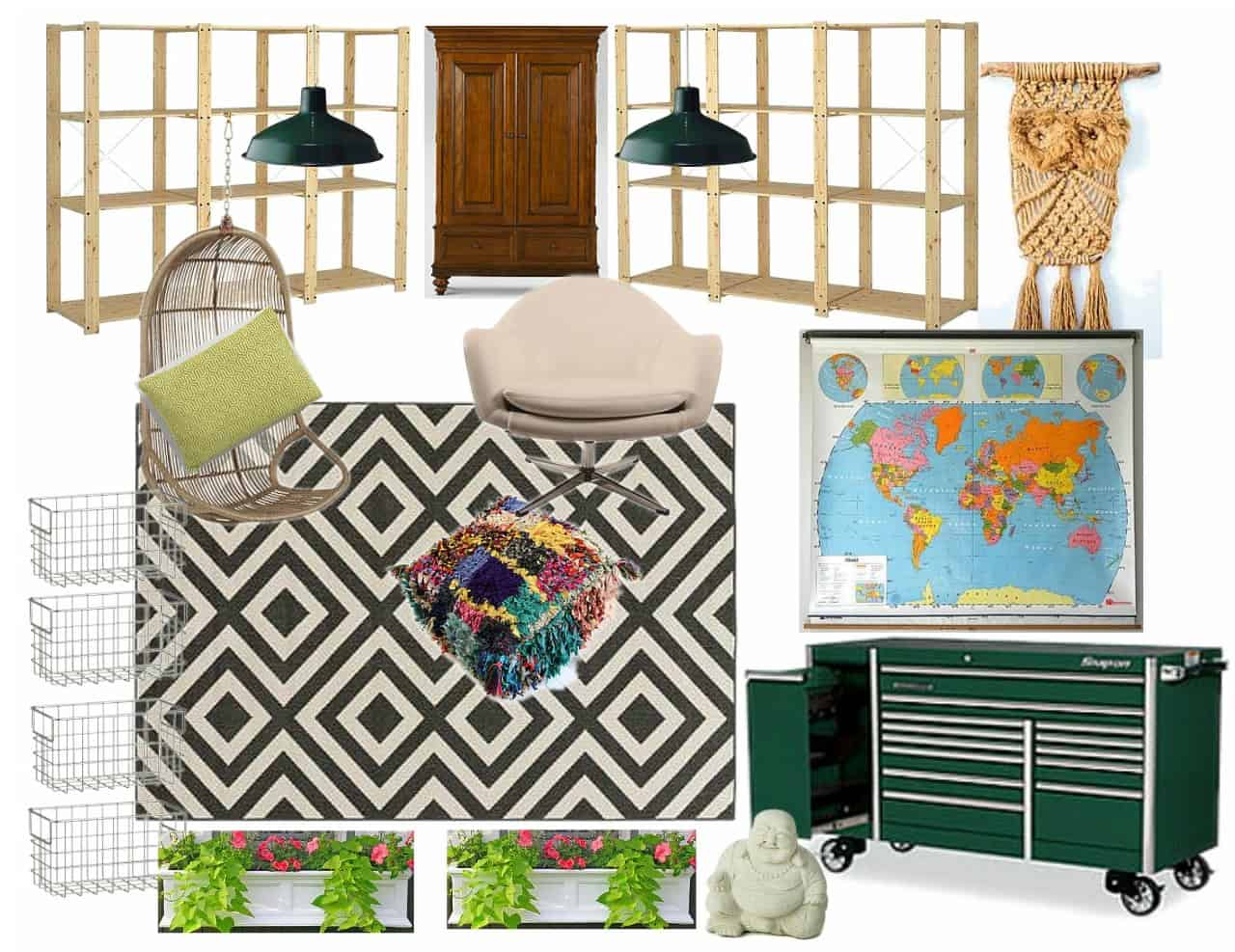 But this is my mental To Do list:
PAINT!
I *was* going to tackle this myself. But then I consulted with my painter and he looked at me like I'd mixed my cold medication with KoolAid and Pop Rocks. Here's why I'm turning it over to the pros:
1. The shed is pretty dirty. I'm pretty bad about prep work. That combination alone means I wouldn't clean it well enough.
2. It requires priming because of the raw wood. This is a messy proposition requiring the right solvents and brushes and paint suits… I have none of these things.
3. It's actually really big space to cover with a super high ceiling that has nails sticking through it because of the cedar roof shingles. I can't reach and I don't know how to handle all of those variables.
4. It would take me a WEEK of straight painting/ prepping. I don't have a week. Even a little bit. So the painters should be here in the next couple of days.
Lest you think I'm going to be sitting back with a pumpkin spice latte and Sun Chips… here's what I AM going to be painting… the shelves. Maaaaaybe the floor. A storage dresser. An armoire… so yeah. Don't worry about my paint game… it's going to be ON.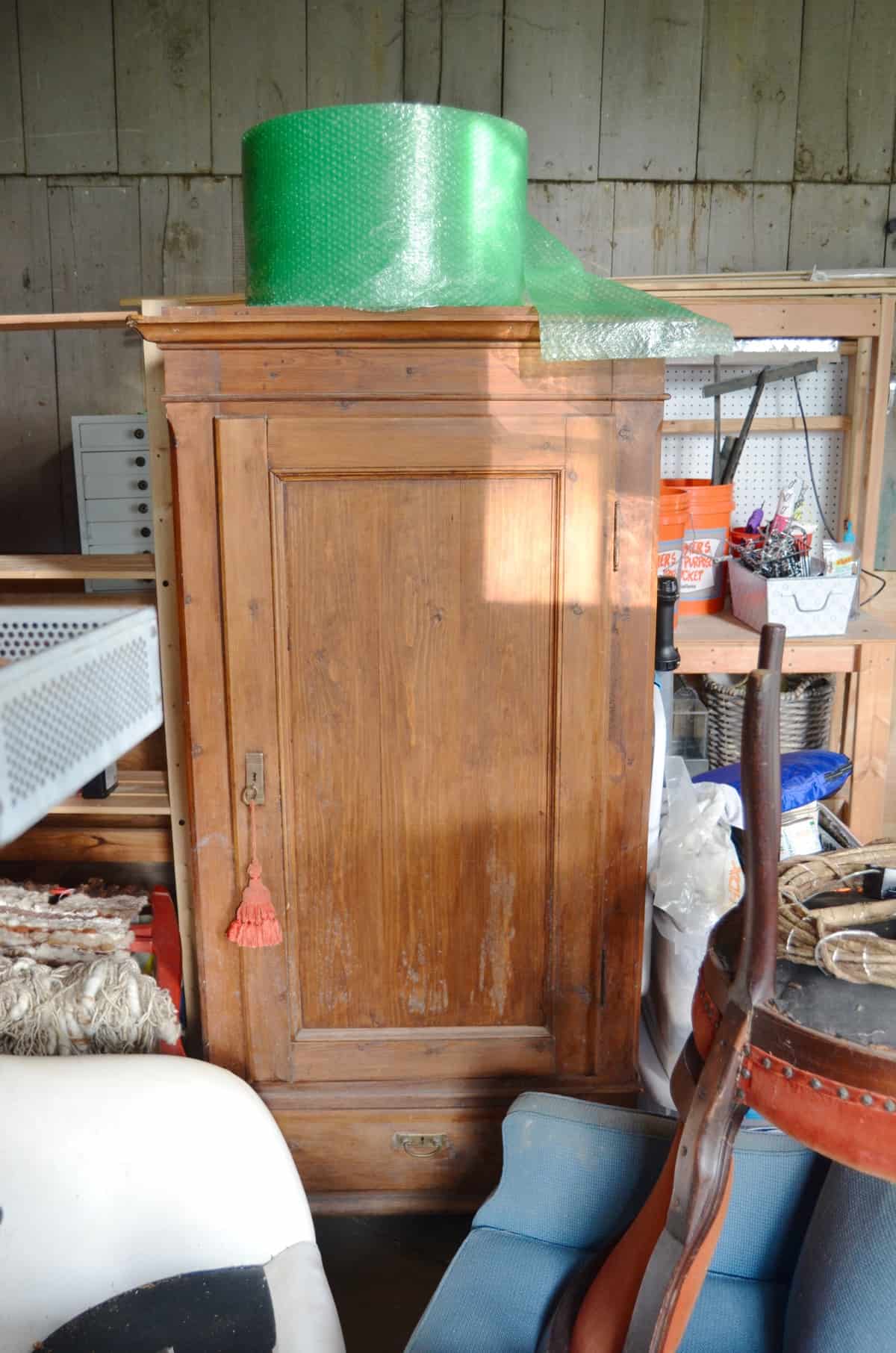 STORAGE
Right now I have things corralled but it's ugly. I have screws and nails and staples and tape in random baskets and containers. I have paint on an old shelf. I have brushes in a tupperware. I have scrap wood in a trash can. Does it work? Yep. Is it fit for public viewing? Not really. I'm hoping to up my storage game big time. Without spending a kajillion dollars. Totes reasonable? No idea.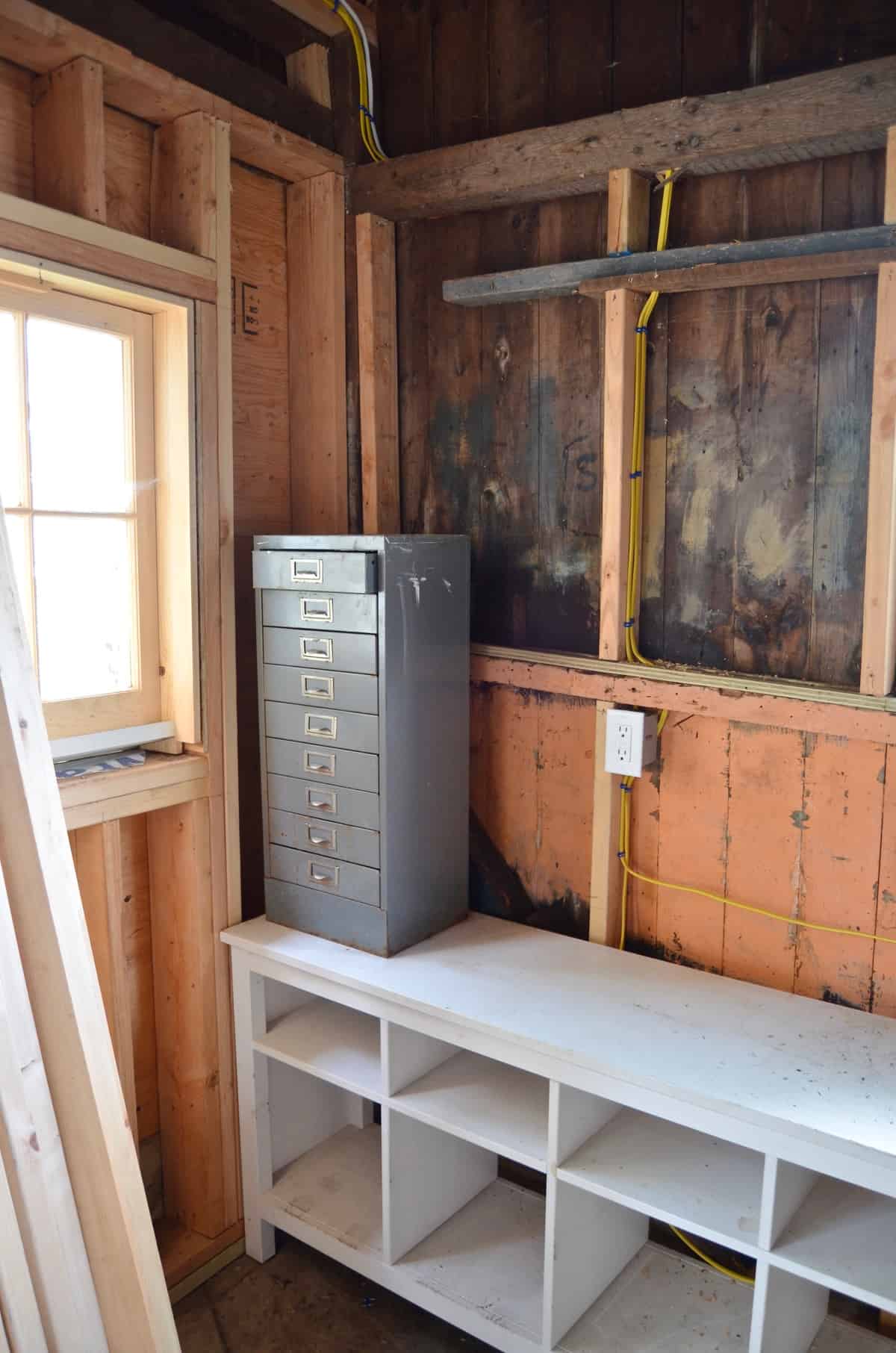 FUNCTION
I want this space to have a few different areas and serve different functions. I don't want to justify hoarding, but I also want to have accessories and room for storage so I can grab things for staging and photo shoots. I'm always scrambling for a place to take photos so I'd love to have a legit area with ok-ish lighting where I can set up things for pictures and videos.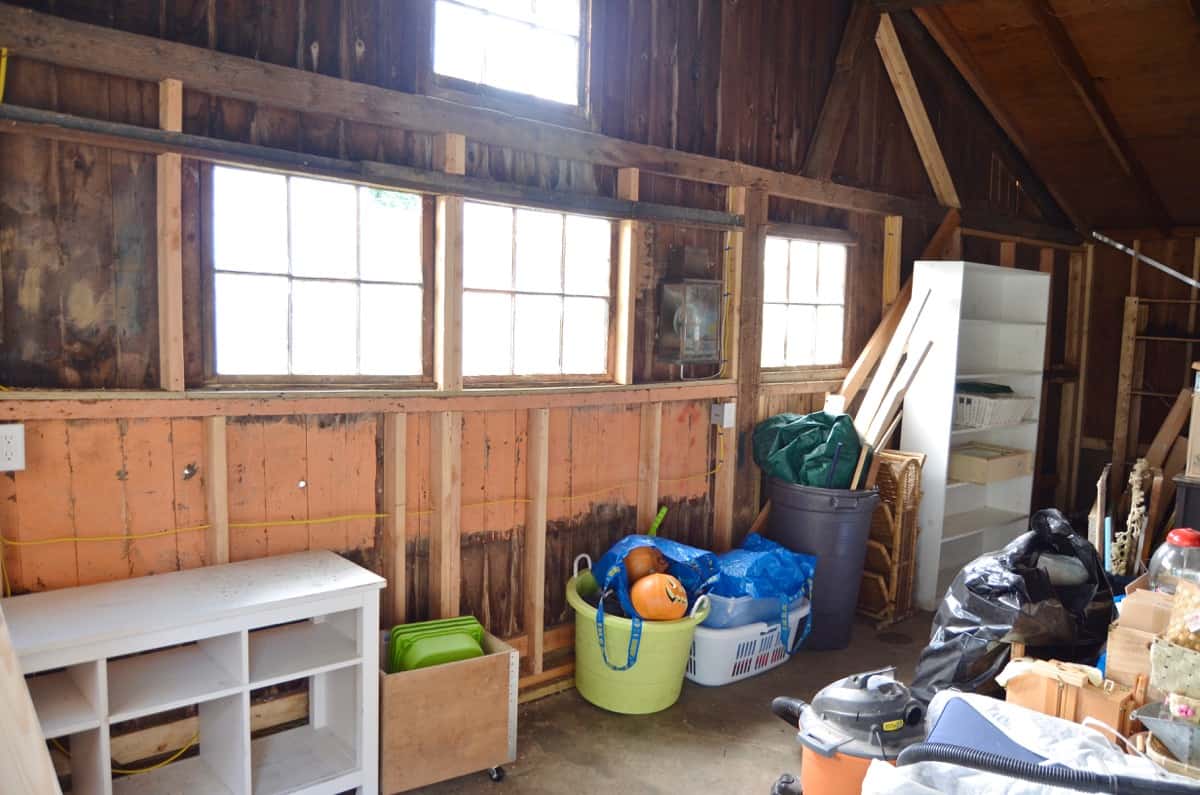 COMFORT
This shed is outside. And it's not 100% weather proof… we are bringing in some baseboard heat so that I can store paint out there, but if we get heavy rain… the corners leak a bit and no question, mice can get in. So it's a rustic space. I can't bring in anything fancy, but I DO want it to be comfortable. Think indoor/ outdoor carpet… furniture that's not too finicky…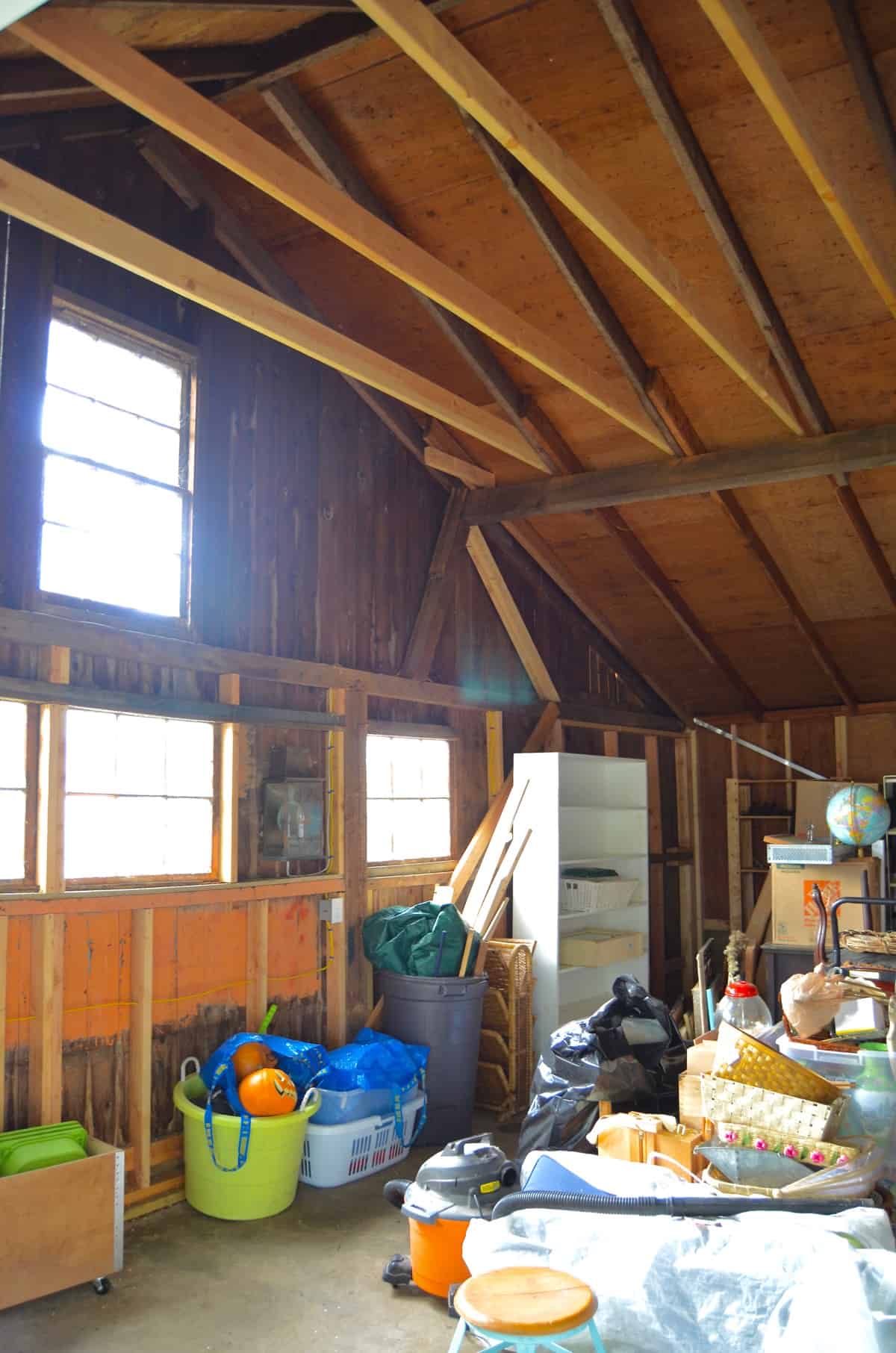 DISPLAY
Last but not least, there are a handful of things I've bought (ok… maybe more like 5 handfuls, but still… I have this pretty pretty stuff) that don't fit into the house. I'm hoping to display these in MY space just because I love em and they make me happy!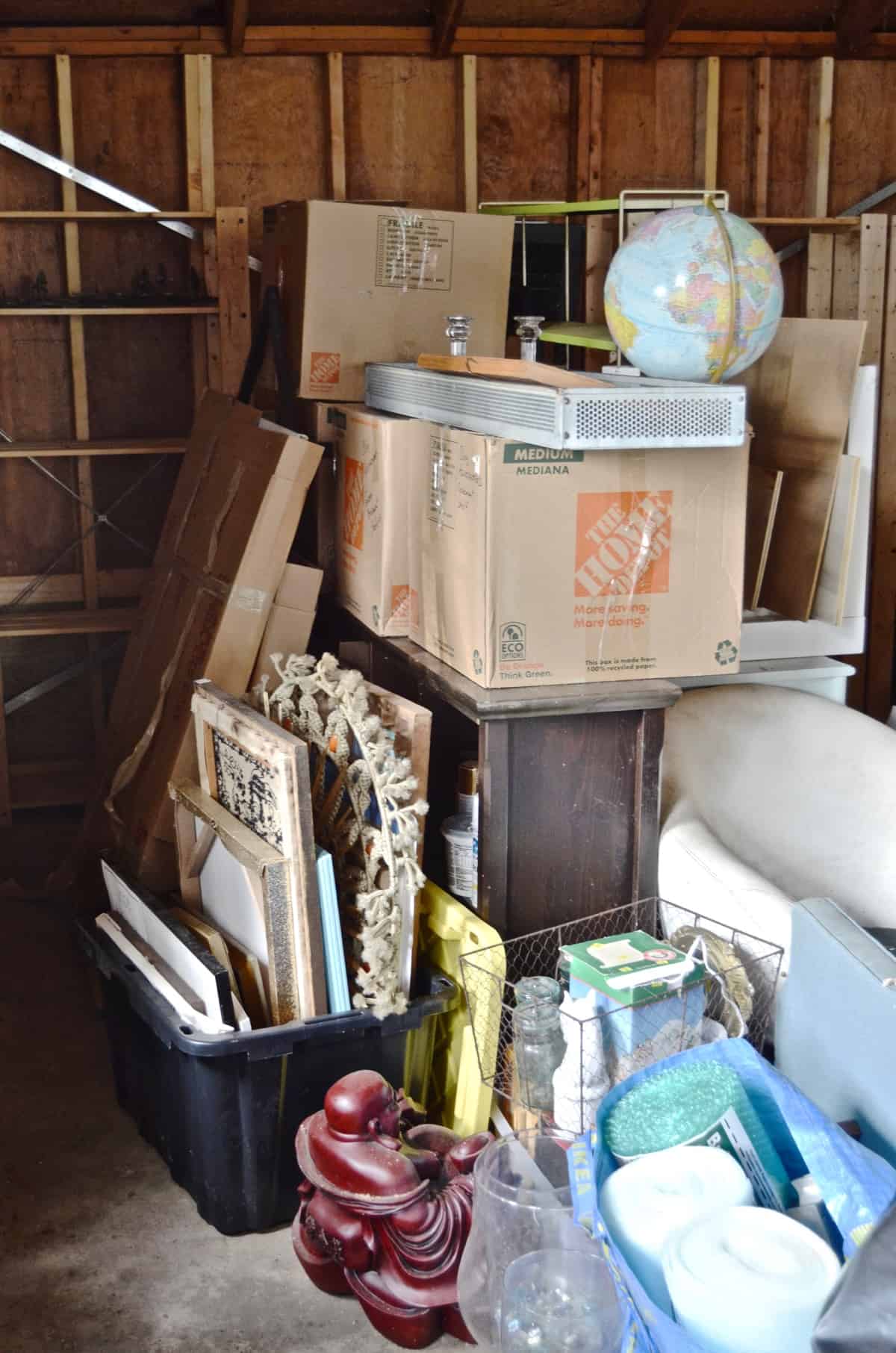 Nows about the time when I wish I could slowly back out of the One Room Challenge room… holy moly this is a big project! Baby steps to the finish line, here. Tune in each week as I scrape and paint my way to the finish line. It could get ugly. Not gonna lie. Thanks again to Linda from Calling It Home for hosting the One Room Challenge… always a treat to see what the big dogs come up with in their rooms!!
Wish me luck… hopefully the BEFORE will look like my after!