I will personally deliver a batch of chocolate cake pops, an arm knitted scarf and a washi taped spring duckling if anyone can provide me with a "Pause" button for this week. I just need an extra day or two. Anyone? Bueller? Shucks. Before we jump in to today's pallet-palooza, I want to WELCOME ALL MY NEW READERS! Thank you SO much for subscribing and joining the At Charlotte's House chaos… er, fun! For those of you on social media, you can follow me on Facebook, Instagram, Pinterest and Twitter…. yeah, I know… it's a lot. I LOVE comments so introduce yourself, let me know where you're from, your favorite boy band or even what color you thought that dang dress was. I'll do my best to keep you mildly entertained and you *might* even learn a little something once a month or so. Today? I'm talking pallets. Specifically, how to take apart a pallet so you can actually do cool things with the wood! (Full materials list with affiliate links at the end of the post!)
How to break down a wood pallet. The easy way.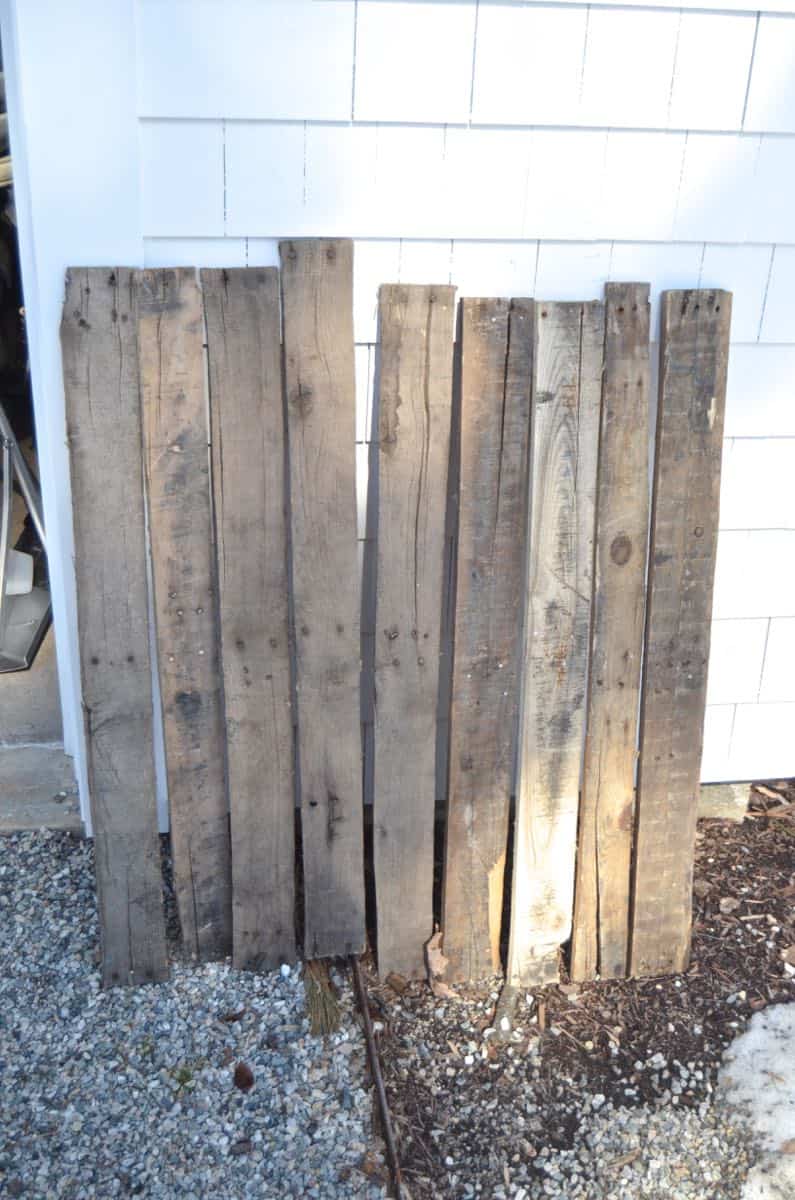 I have a blogging confession to make. I've never worked with old wooden pallets. Pallets are the bread and butter for lots of great DIY projects but for whatever reason, I've never earned my pallet stripes. For the Restaurant Redesign, we've tried to bring in lots of weathered wood details from the floor to the color pallet to the accessories. There's a small area right when you walk in that is currently underwhelming so I wanted to make this little space much more of a statement. (Reminder that this is the BEFORE picture…)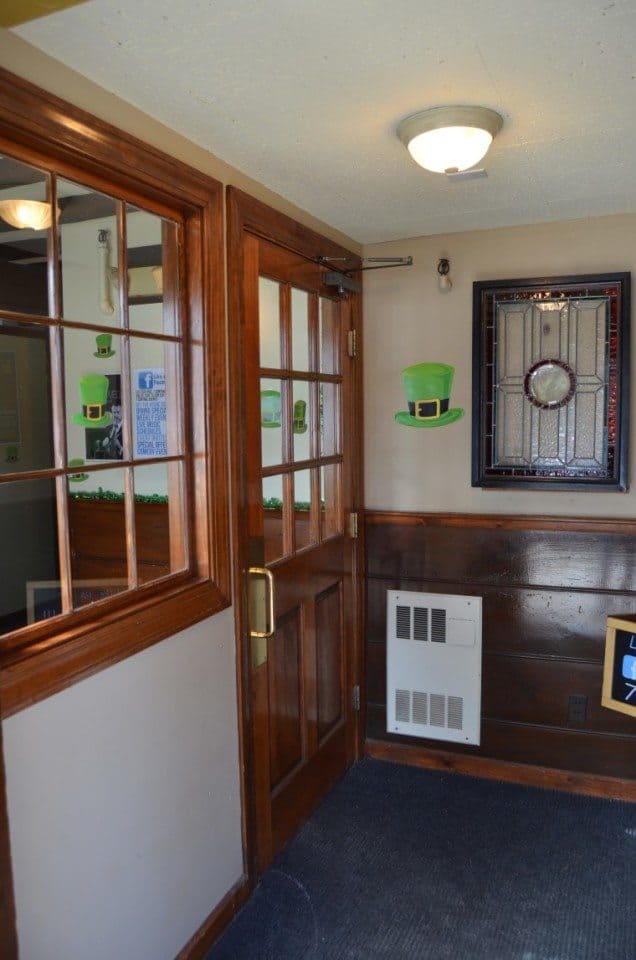 I put out an SOS on Facebook and, jackpot… one of my friends had an old pallet she'd been trying to get rid of. The hardest part of working with a pallet is getting at the actual wood.  I made a video that talks about ways to dismantle a pallet. But if you're at work or not in the mood for another video of me with my head cropped out of the shot, then I shared the narrative below. Disclaimer: I'm 26 weeks pregnant with the belly of Kate Gosselin so mobility is affected here, folks.
Some pallet projects use the whole structure of the pallet but more often than not, it's the slats of wood that are the goal. If you don't care about preserving the length of the boards, you can use a circular saw and simply cut the wood in between the frame leaving the nailed bits in place. I wanted to maintain the length of each board if possible so I was stuck trying to remove each piece from the frame itself. Which meant going to battle with the dozen plus nails in every board.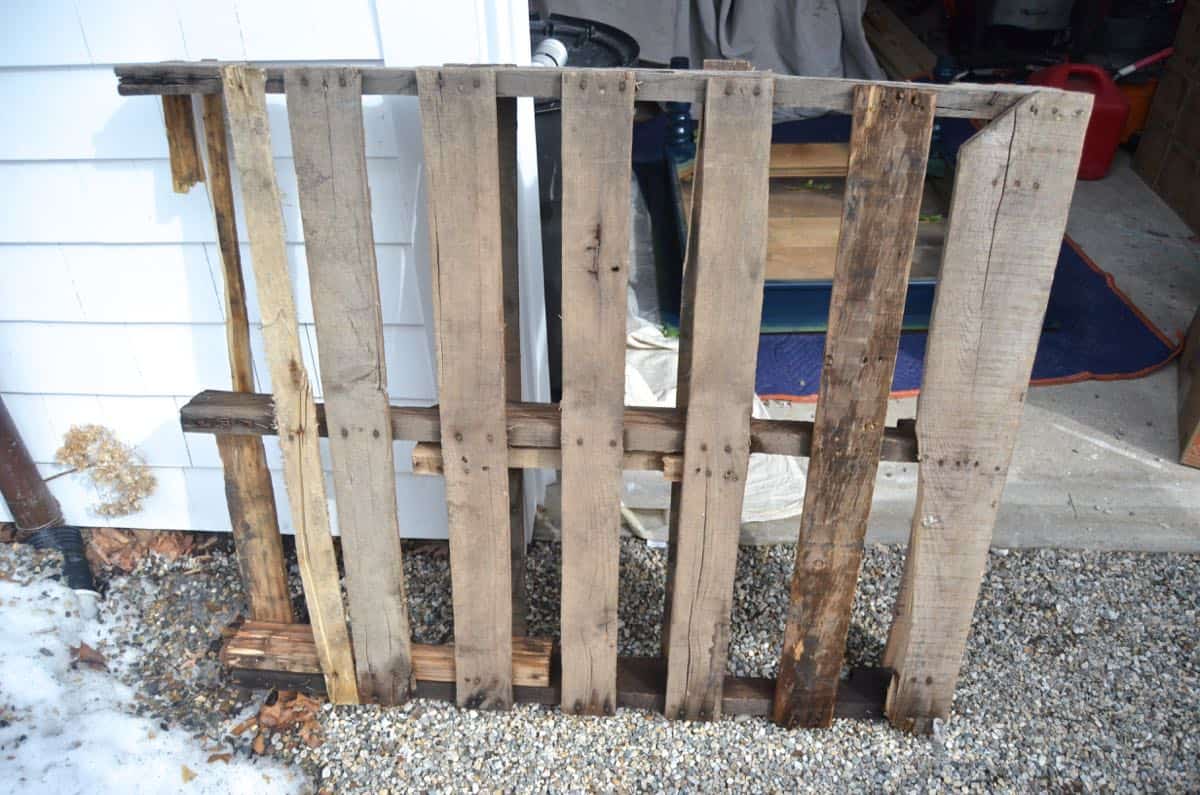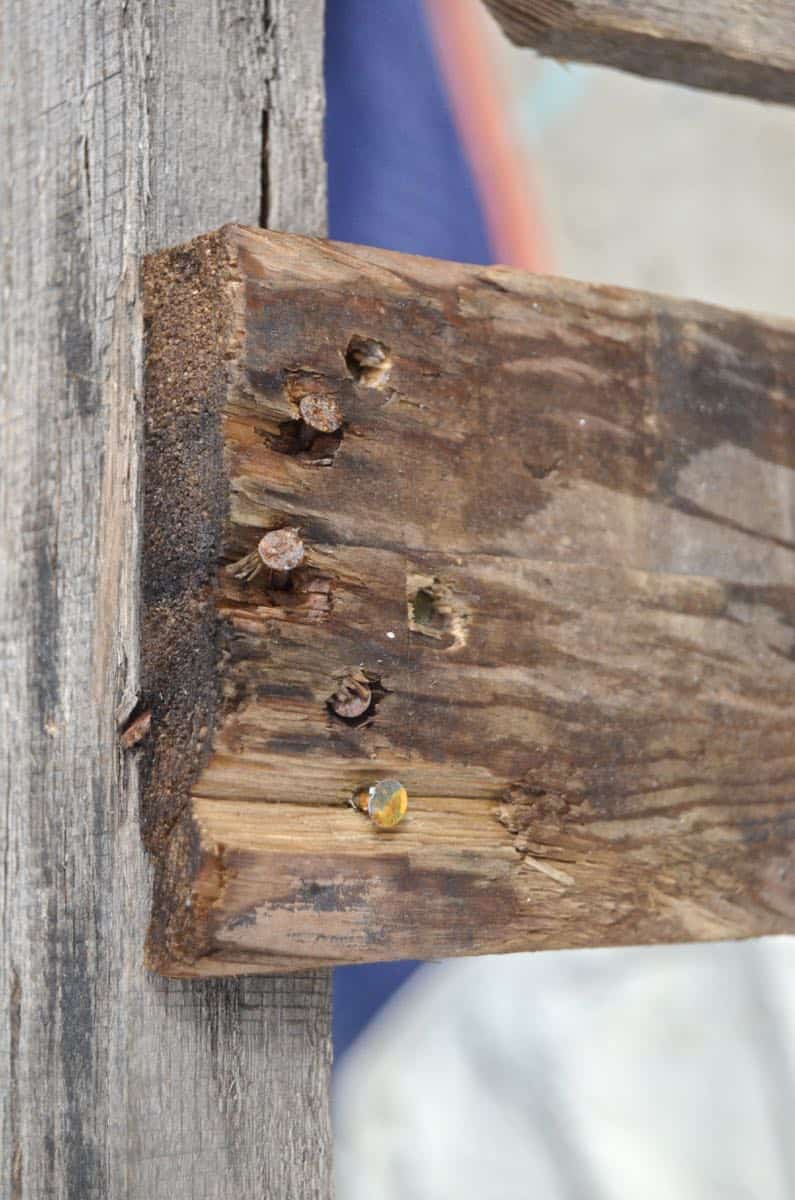 Some pallets use soft pine wood so it's worth trying to pry the boards loose with a crowbar. My pallet was NOT soft and it was ooooold, so the slightest prying was cracking and breaking the boards. No bueno. Next technique involves heavy artillery but is actually super simple once you have the right tools. You'll need a reciprocal saw and a blade intended for demo work or metal. You'll still want the crow bar or a hammer because your goal is to slide the saw between the boards and the frame so you're ONLY cutting the nails themselves. To make room for the blade, it's probably necessary to pry the wood up a few millimeters.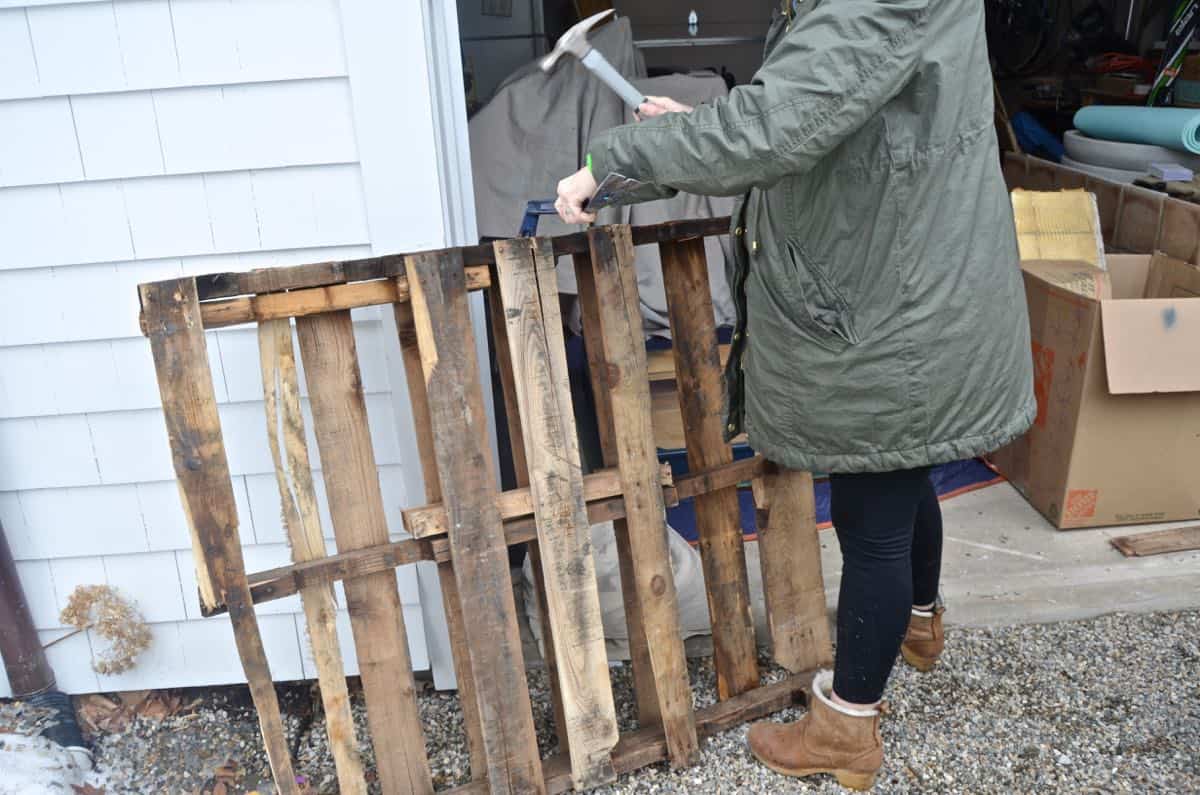 Once you can sneak your blade in, it just takes some gently coaxing to get the blade through each nail. As always, make sure you're wearing protective eyewear, gloves if you want, and have the blade moving away from your body.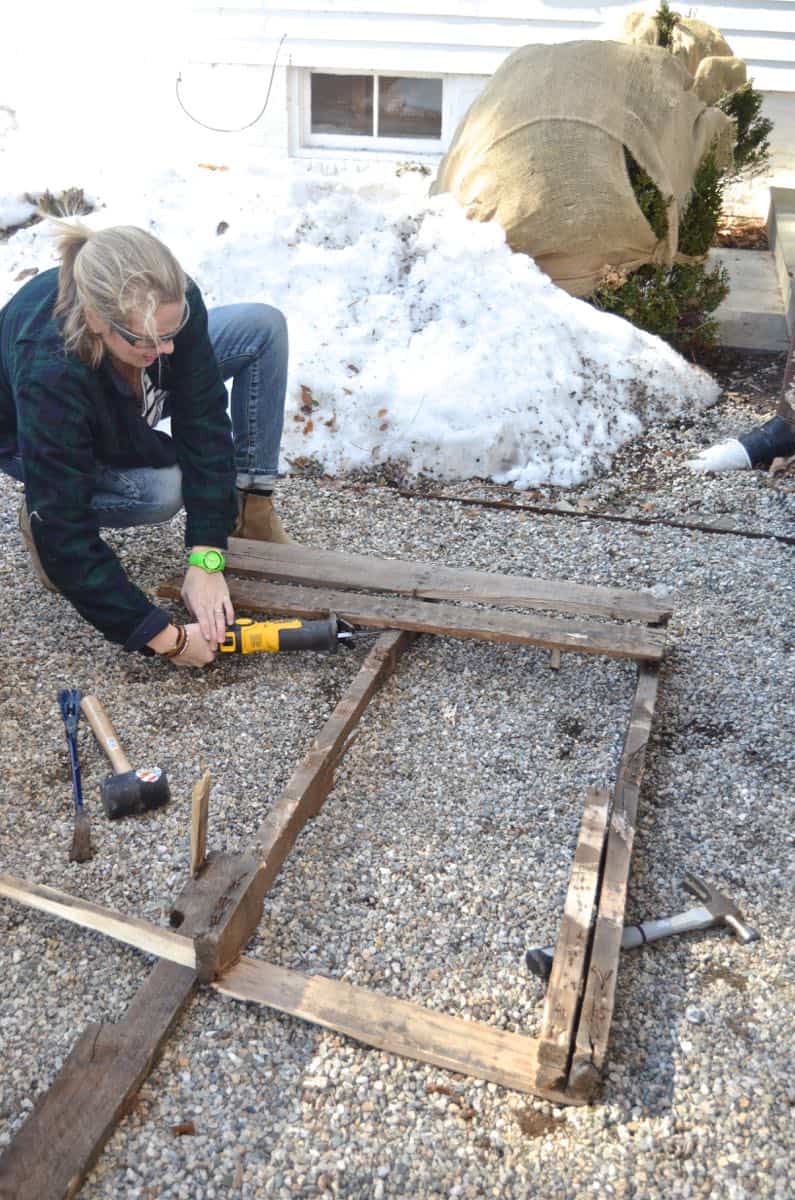 All in, I'd say it took an hour max to get at all of the boards on this pallet. So not the easiest, but far from the hardest.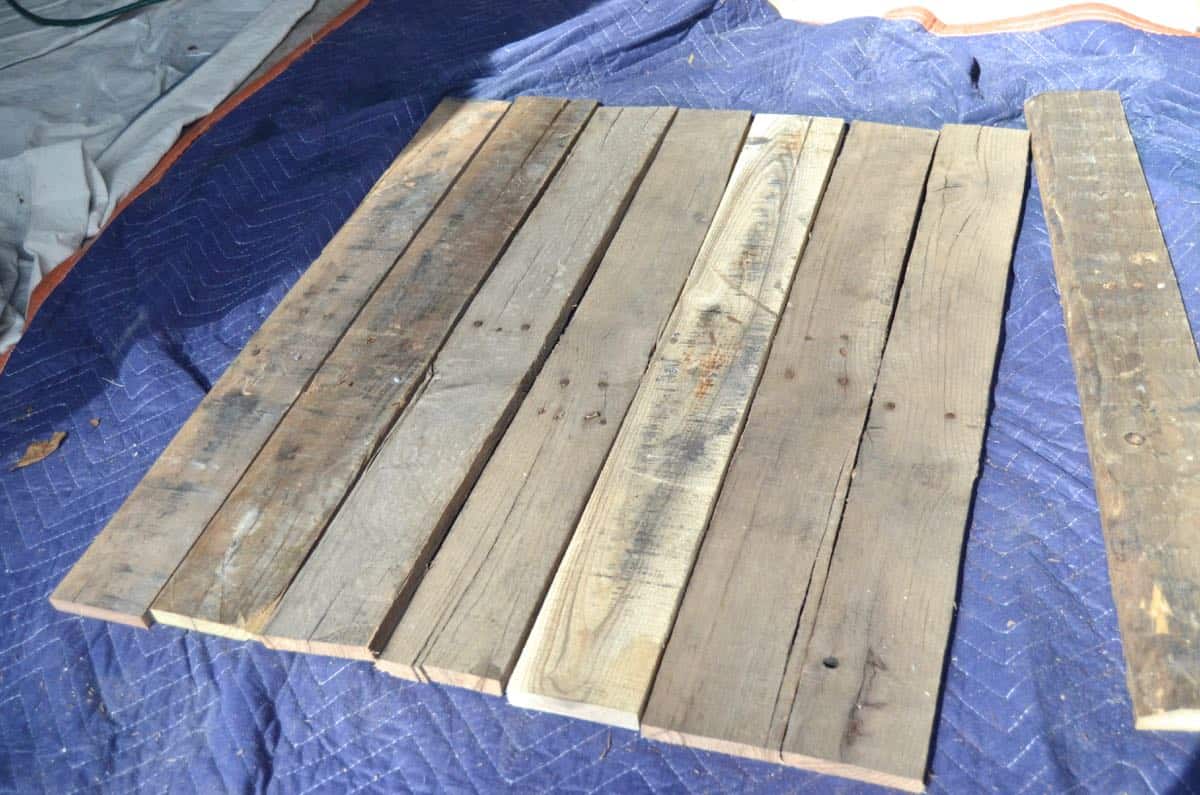 With boards arranged and aligned, I cut them all to size and screwed in two cross beams to hold the boards in place. The pallet wood was fairly uneven in width so the cross brace is tight in some places and a little loose in others.  Next I sanded. I didn't go crazy with the sander, but I did want to smooth out any splintered edges and even out the tone of the stained boards just a bit.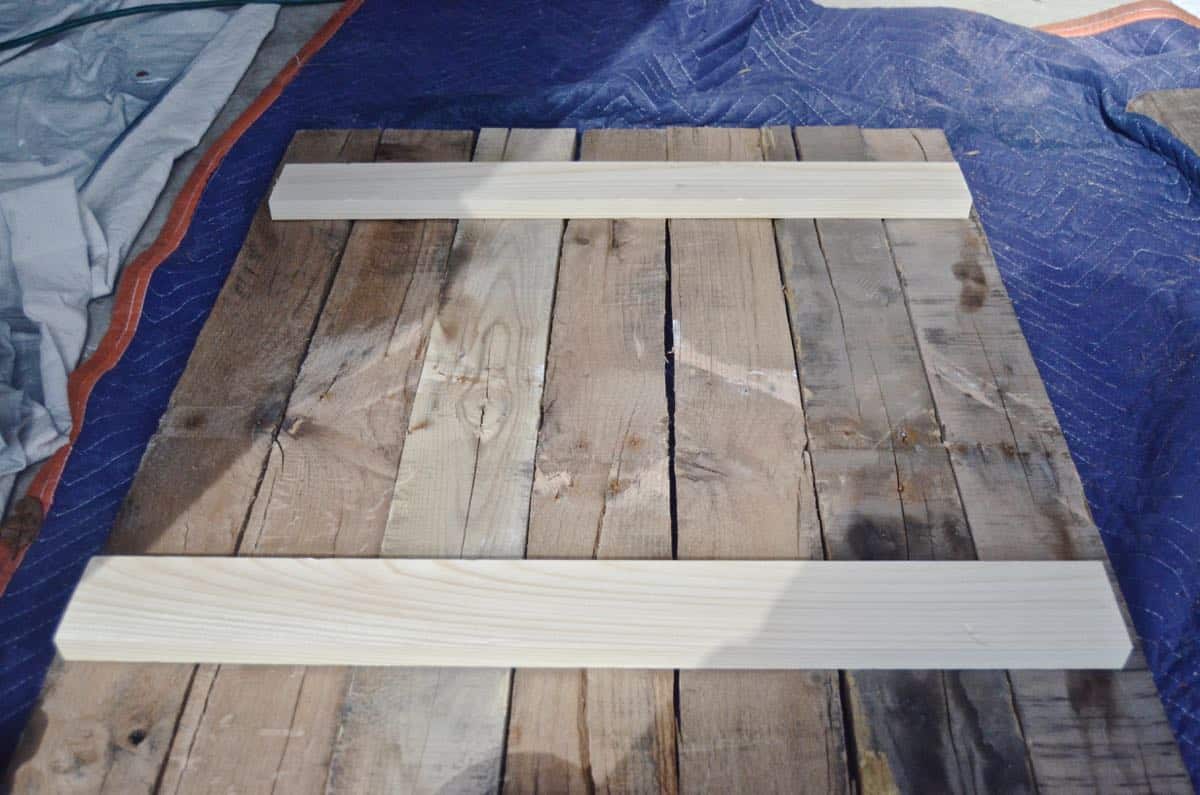 I'm afraid I can't show you the shiny reveal just yet… that will come in a few weeks when construction at the restaurant is finished and I can get back in. But I snuck in one as a teaser… You'll have to stick around to hear about all the killer lighting I picked out, paint colors, upholstery… and a few other fun details!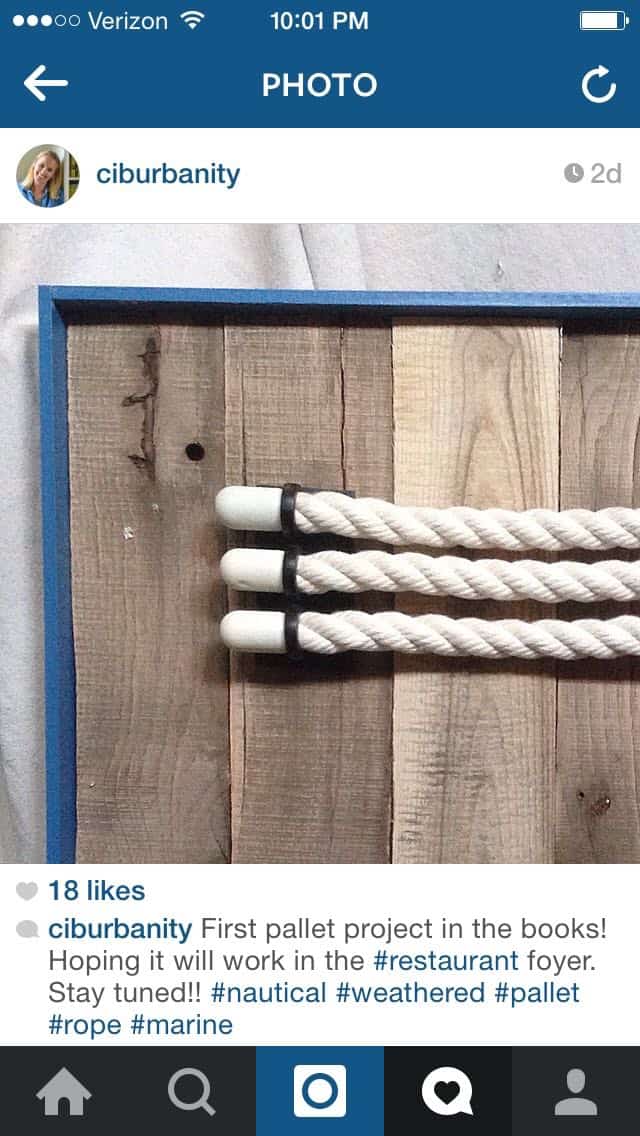 Materials Needed to Break Down a Pallet