I made these last year for the 4th but never *really* posted about them here on the blog. But I love how simple and festive they are. I also love that they can be replicated for any holiday just by using different fabric! I will give a disclaimer that these are purely decorative… obviously they can't hold up to heavy washing, but they're perfect as a charger or to serve dry goods like breads or muffins. (Did I mention you can pull these off with the spare change in your pocket book?)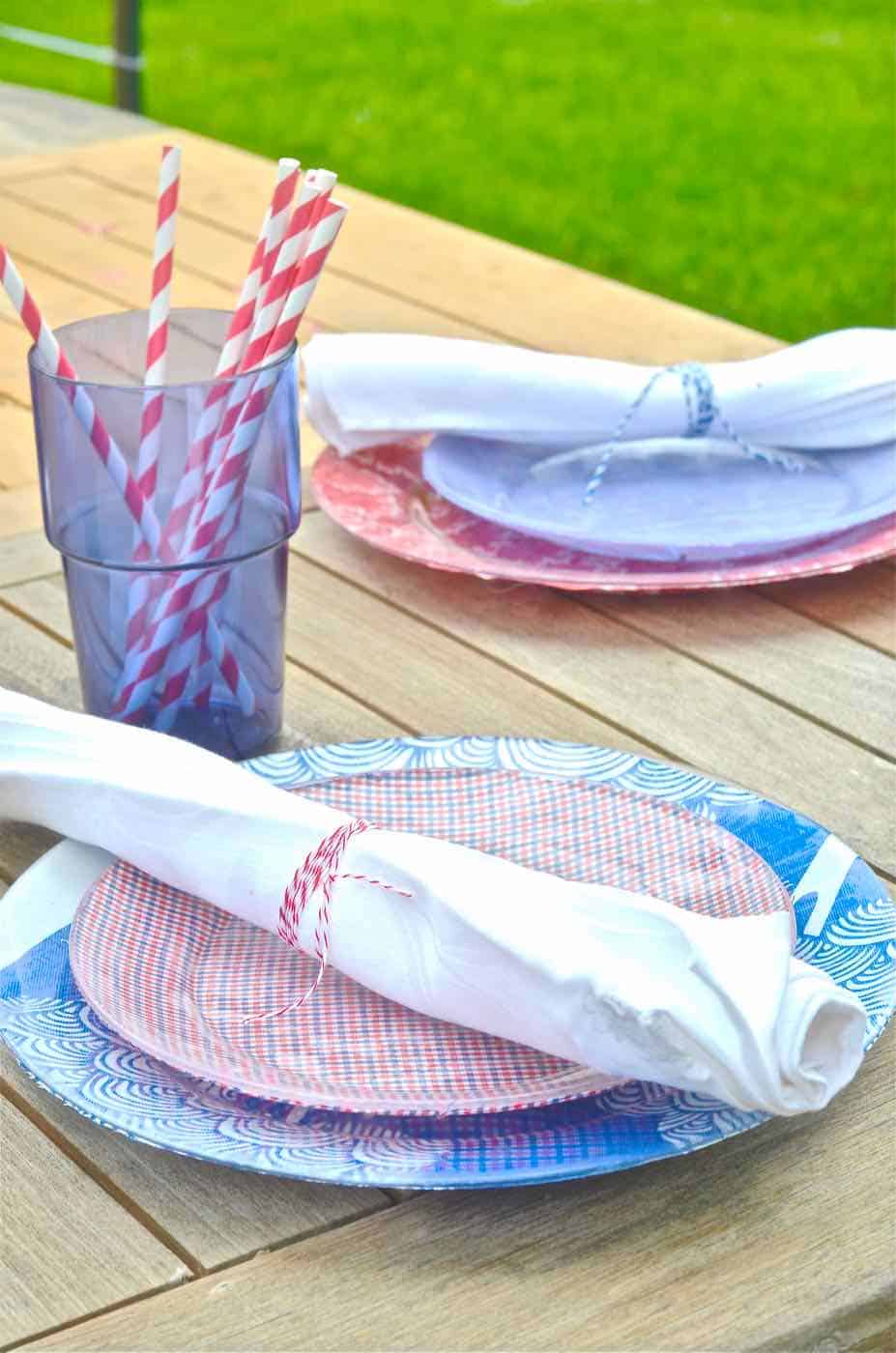 Head to your local thrift store and grab a bunch of glass plates.(New plates work too! Up to you…) While you're at the thrift store, swing through the men's collared shirt department and grab some on sale that have red, white and blue patterns. I love using these shirts because the fabric is super thin so it adheres to the plate easier than others!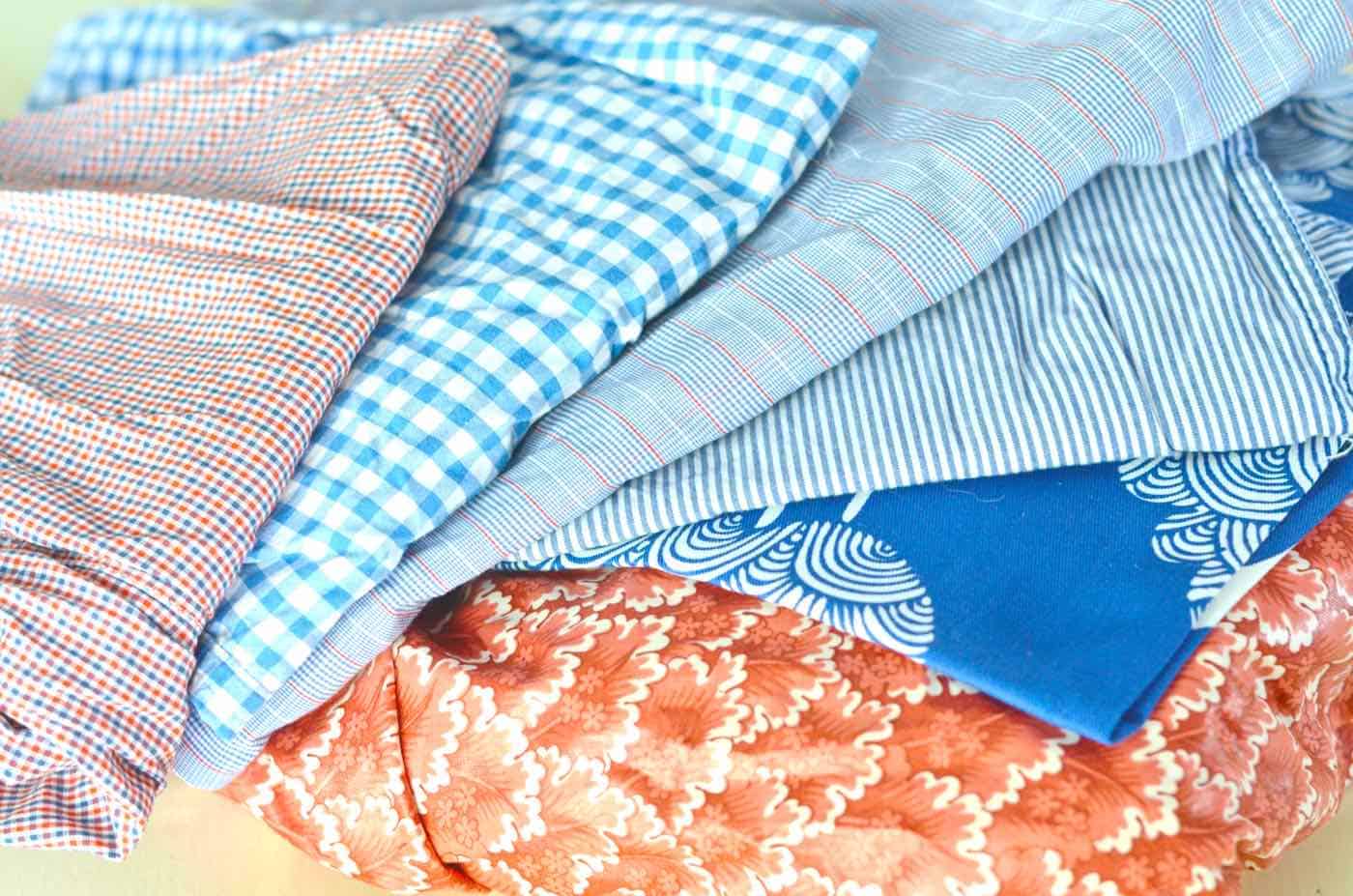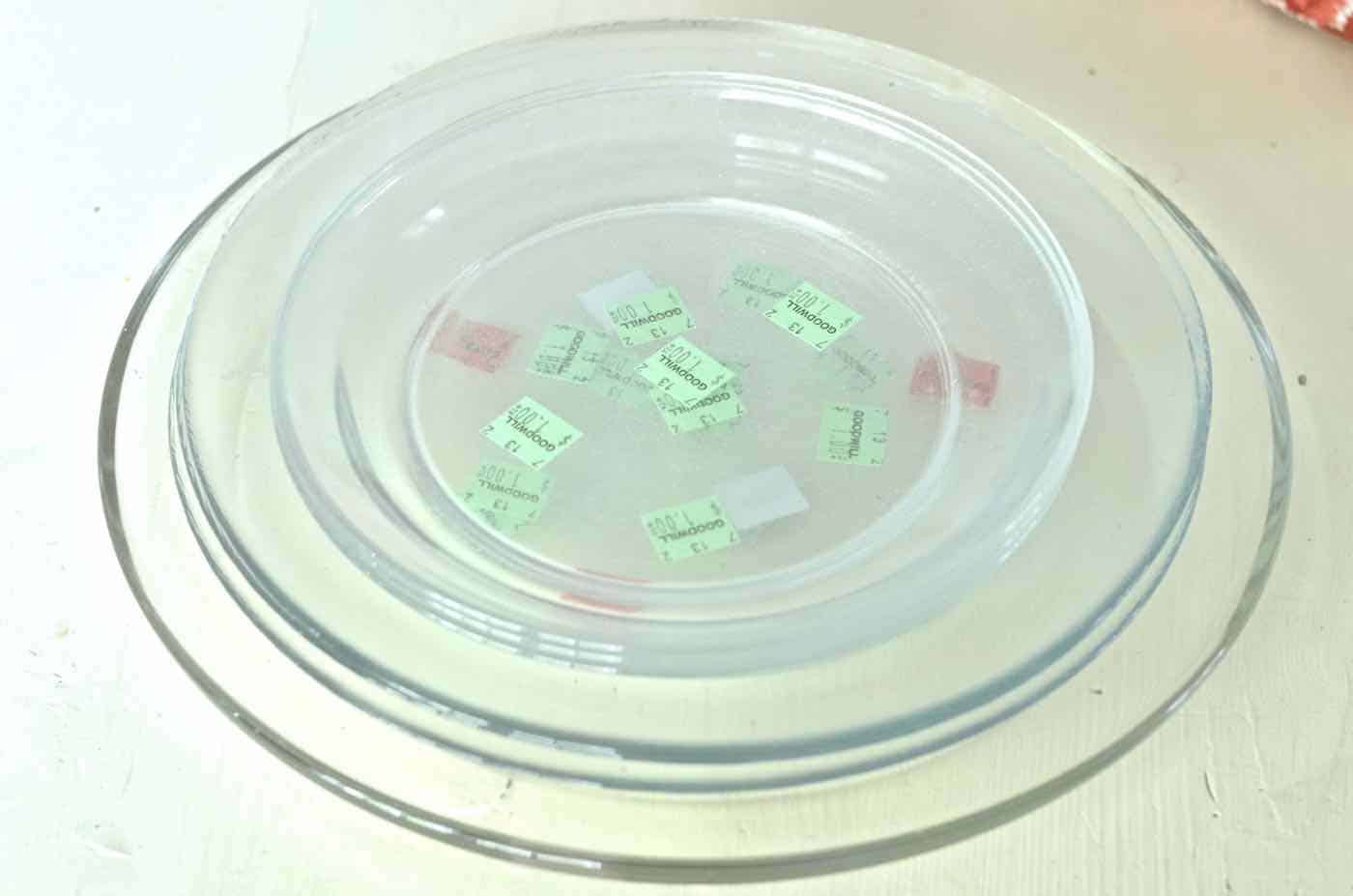 Trace your plates onto the fabric and cut out each circle.Paint a layer of ModPodge onto the plate and stick the fabric on… the fabric will stretch a little bit as it absorbs the glue (you want it to be pretty well saturated) so you might need to trim a bit if it hangs over the plate edge. If the plate is more convex, you might need to snip a triangle of the excess fabric in order for it to lay smooth. Paint another layer of ModPodge over the top of your fabric to seal it.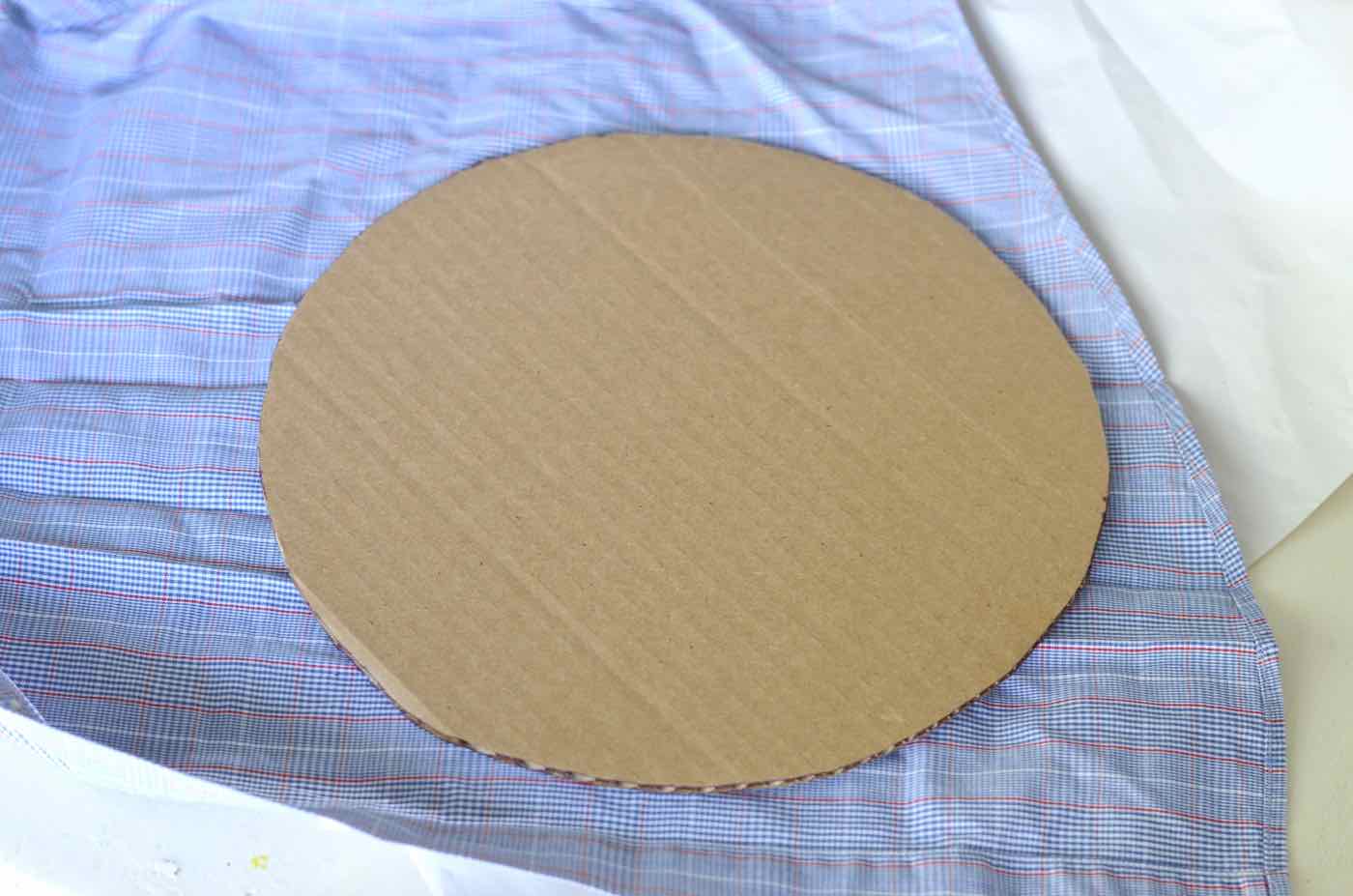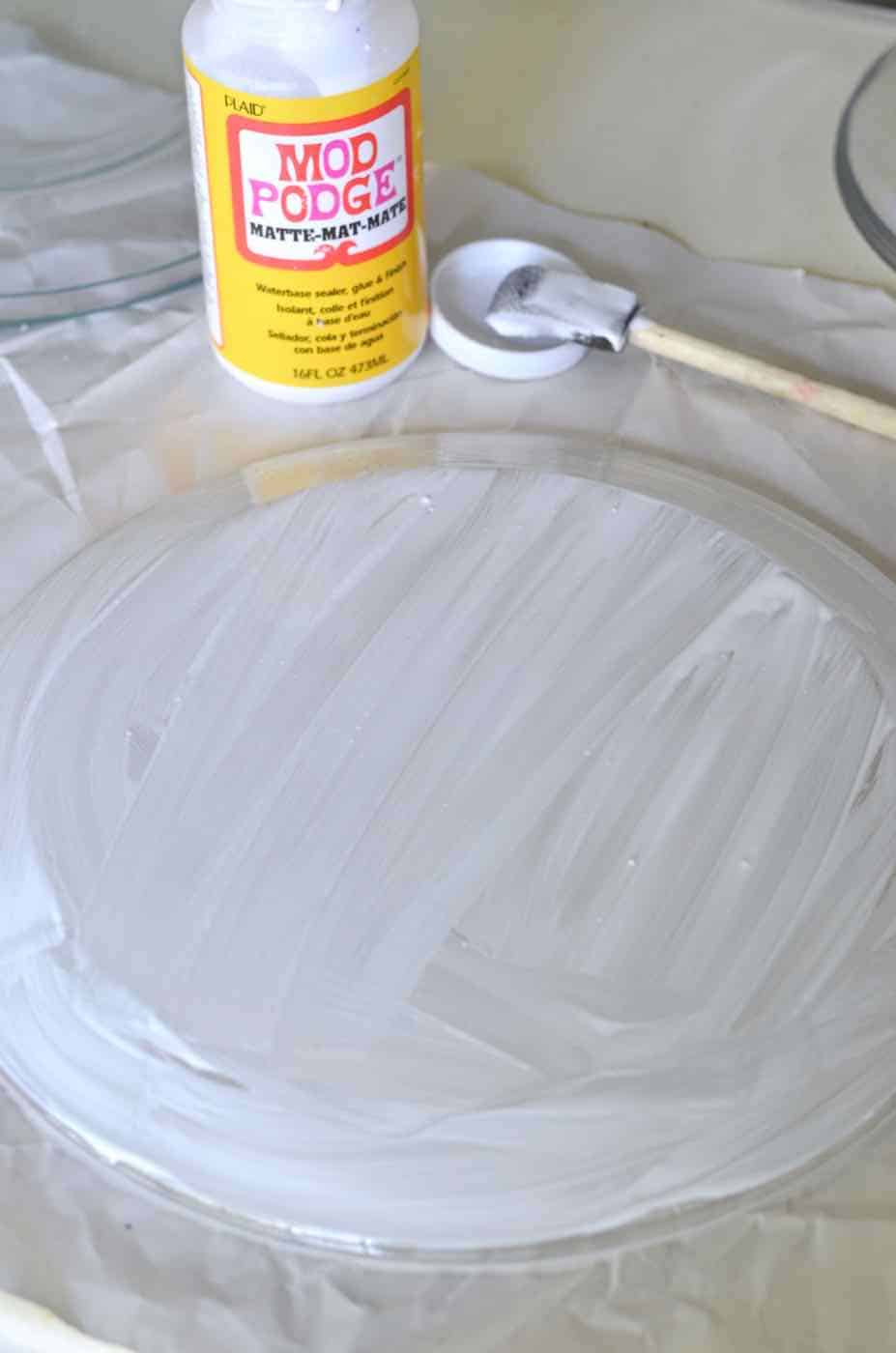 Glue and repeat!
These are so much more interesting on your Independence Day table than a stack of red solo cups, don't you think? If you use ModPodge, you should be able to soak these plates overnight and peel the fabric off… meaning you can reuse the plates as either plain glass or for another occasion with different fabrics!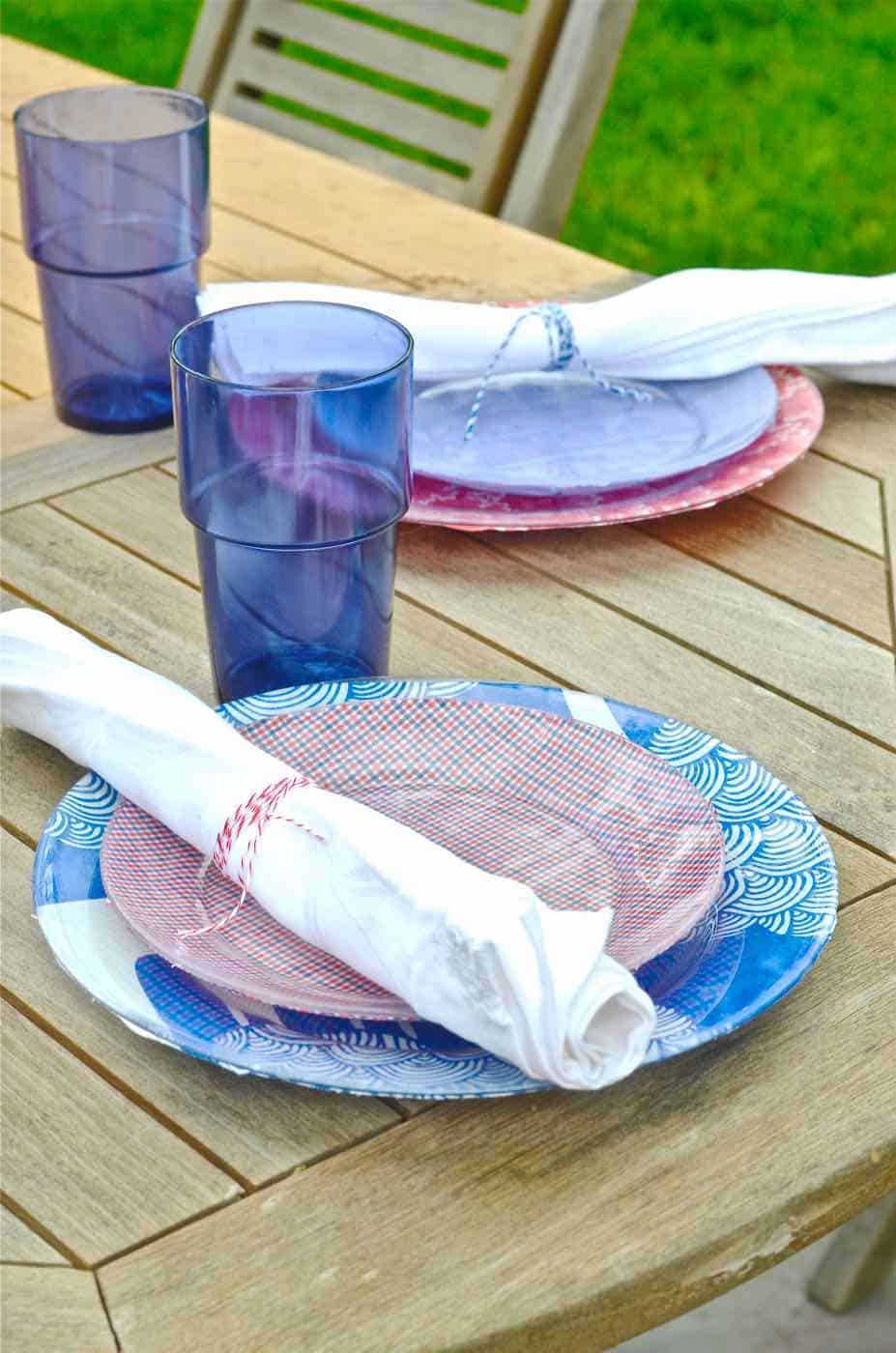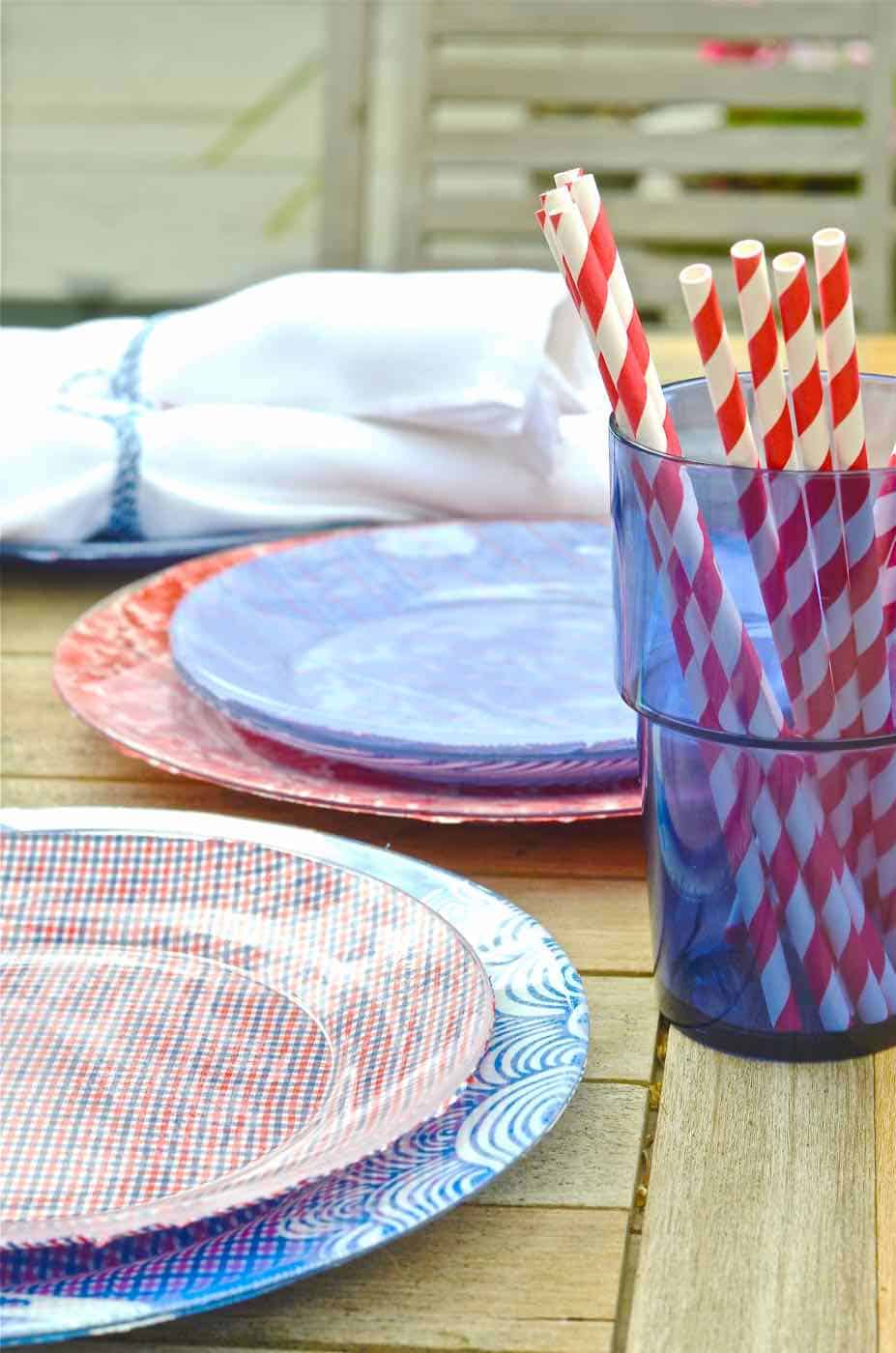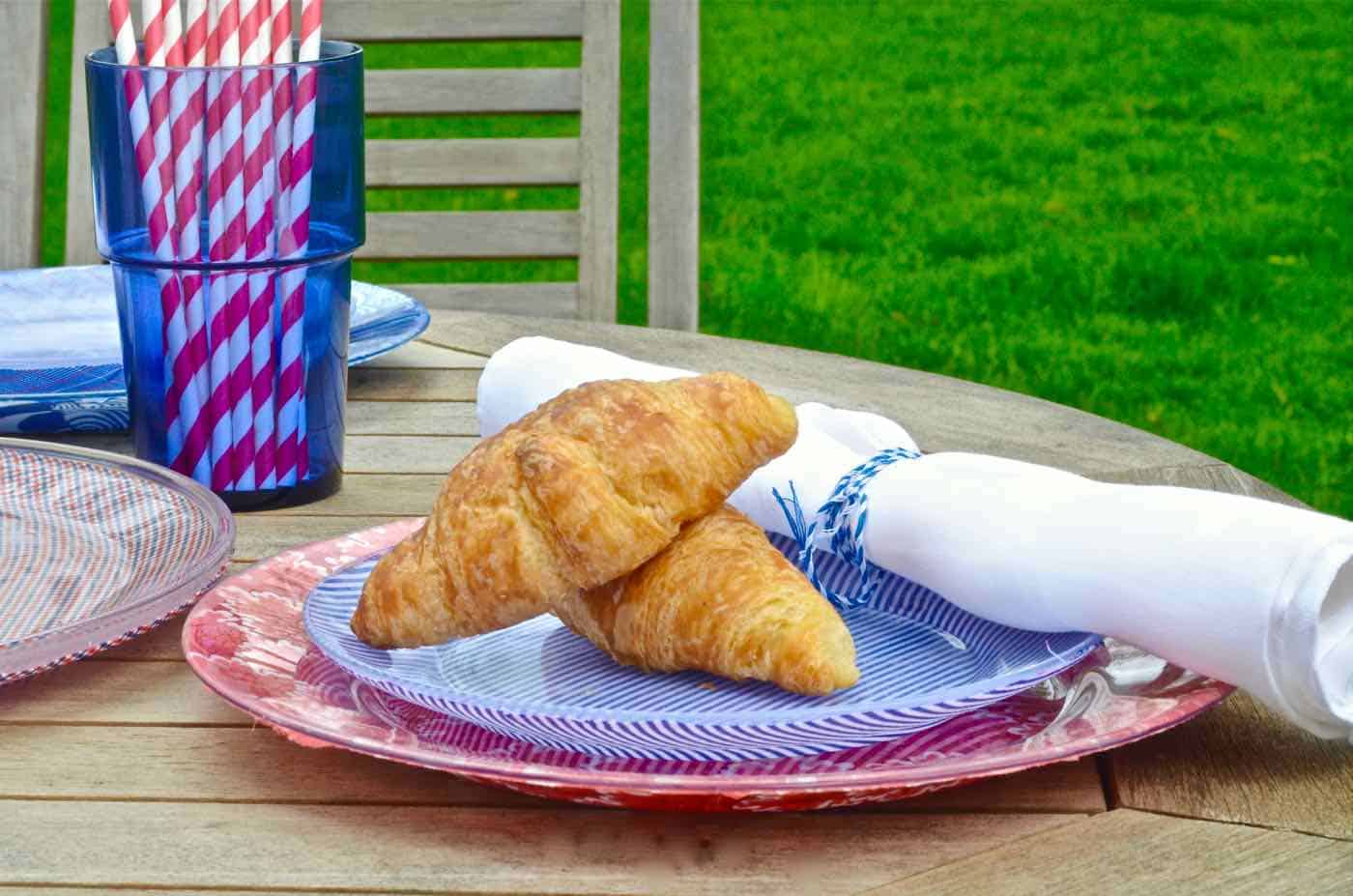 Don't they look super cute stacked on top of each other! Perfect for a delicious pastry display. Or bagels. Or cake. Sorry… I'm nursing which means I'm hungry 23.5 hours of the day…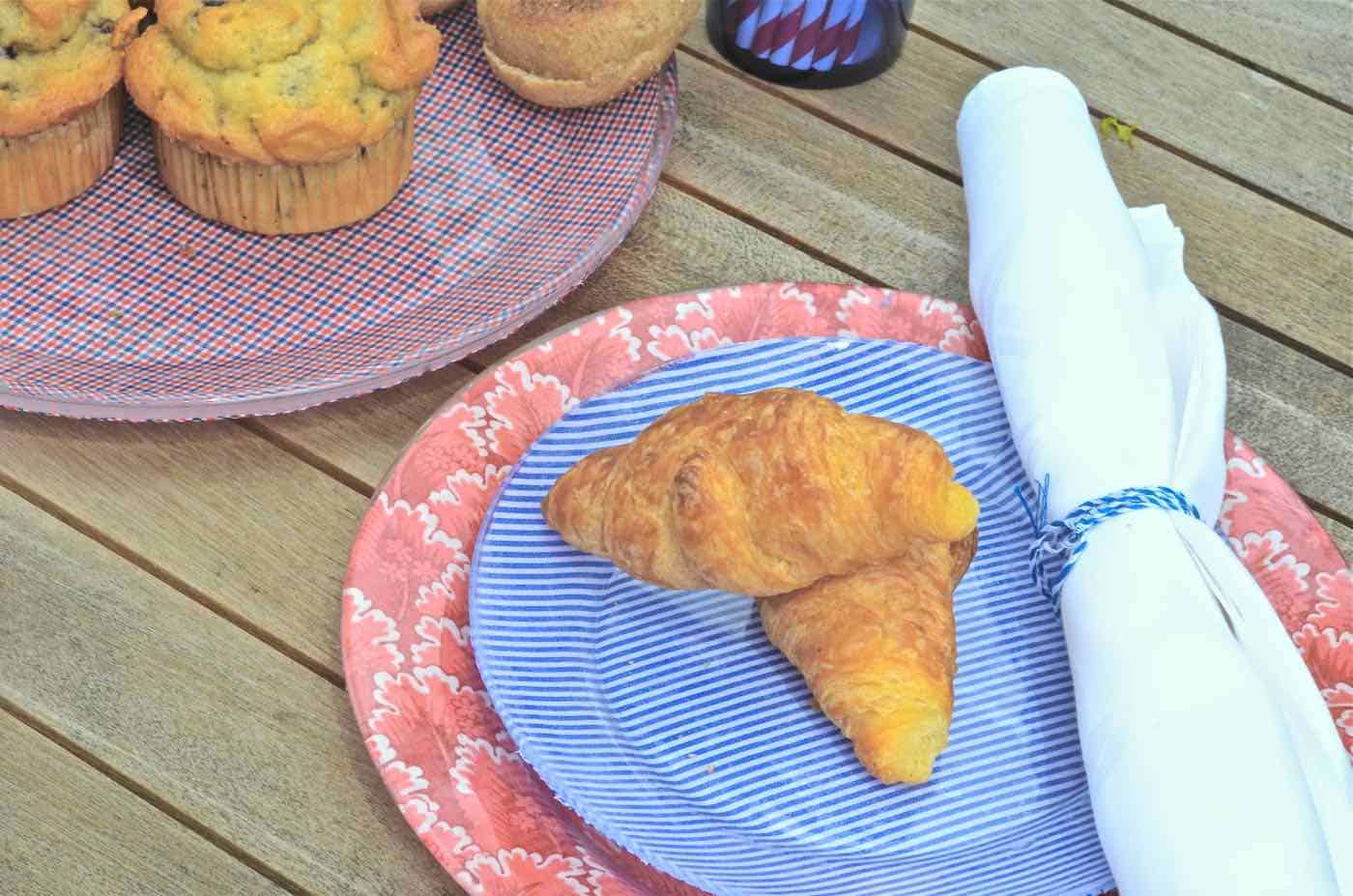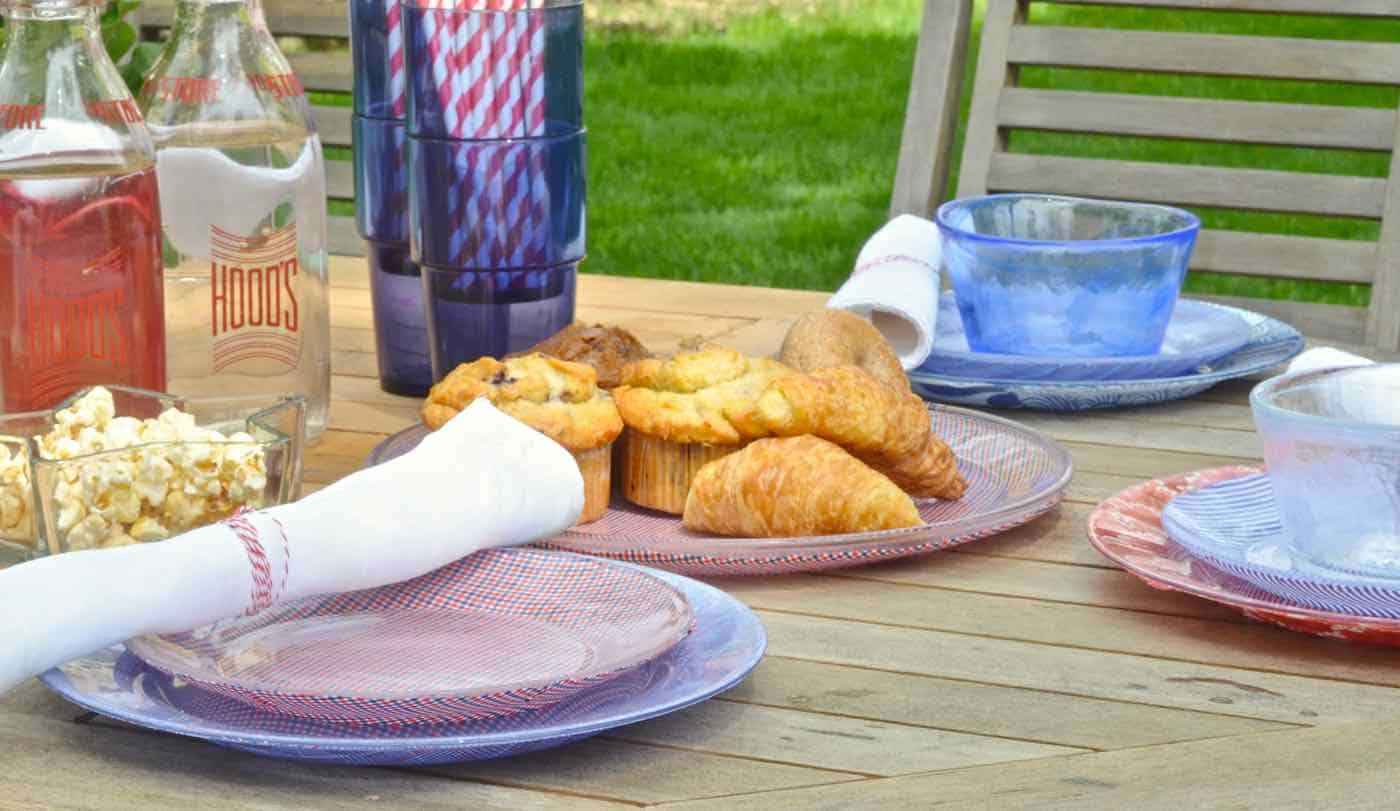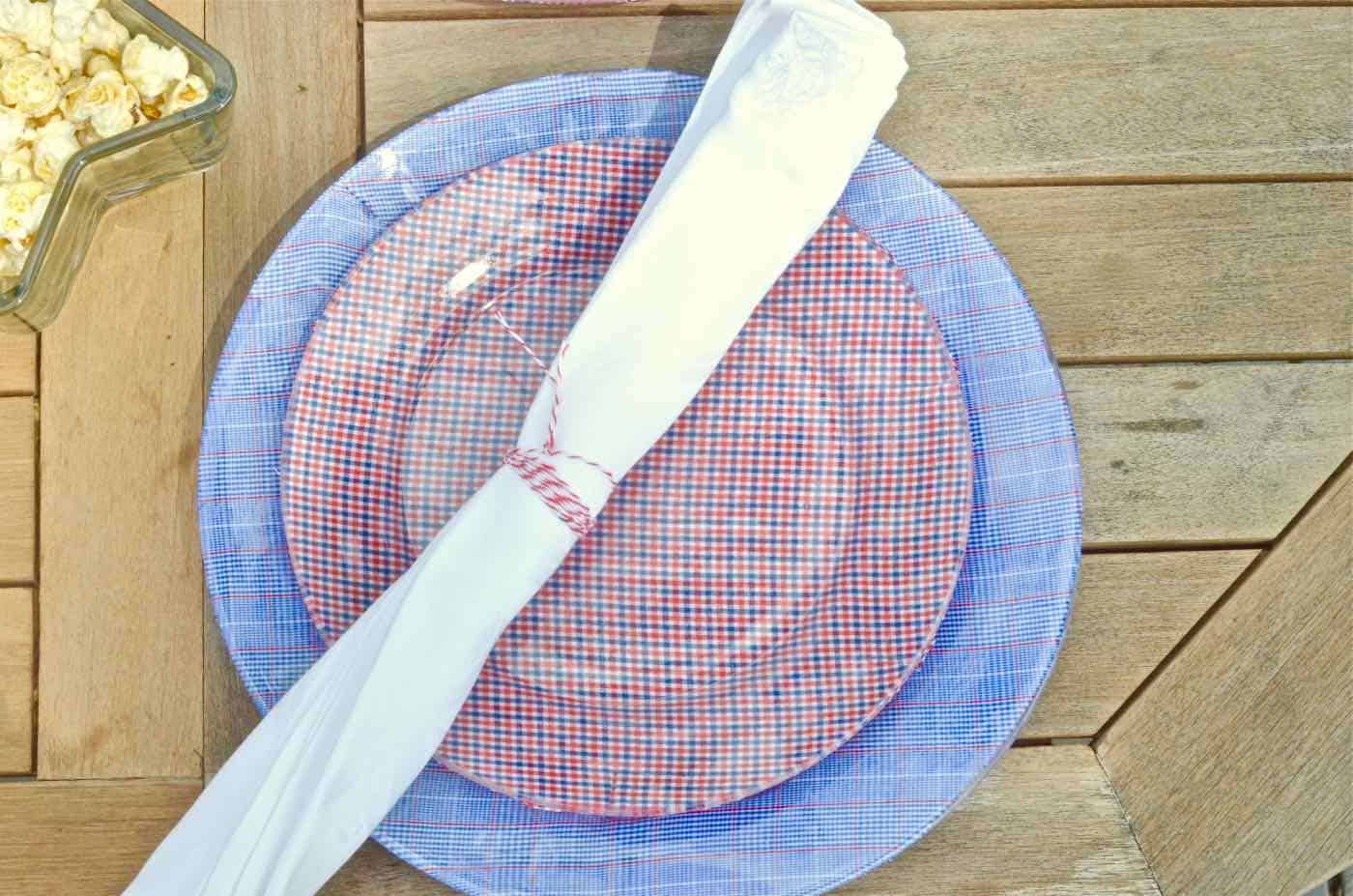 What are you up to this weekend? Favorite barbecue dishes? Best backyard games? Leave a comment and let me know! Happy 4th of July!!!