Just like that… summer's here! Can you believe Memorial Day is behind us!!! (Not that 30 inches of snow for 3 months wasn't awesome or anything…) I have lots of fun posts lined up for this weekbut today I'm officially sharing a project I finished a few months ago: this fun pixelated quotation art. I'm way into pixelation like this and this so it was only a matter of time before I made one for myself!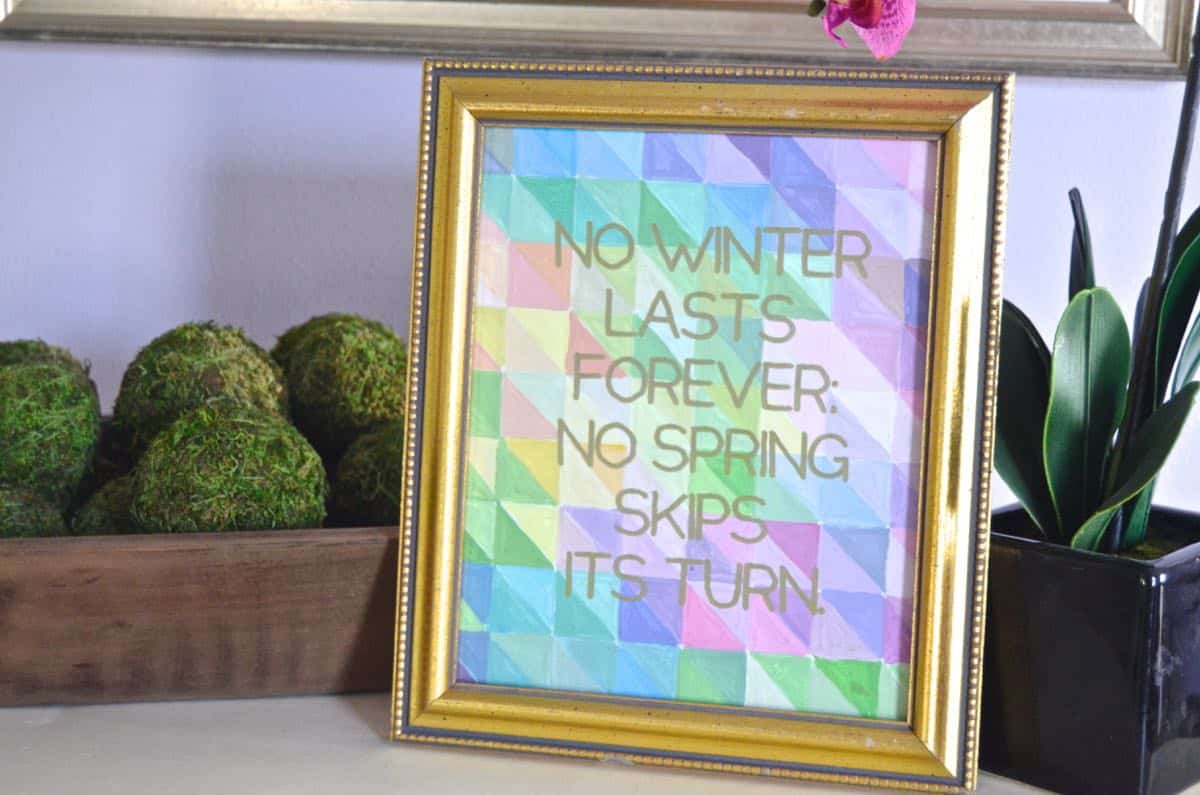 DIY Pixelated Quote Art
Sometimes it takes the smallest little nudge to inspire, and this $3 thrift store frame did that for me. A spring quote on a handmade pixelated backdrop coming right up.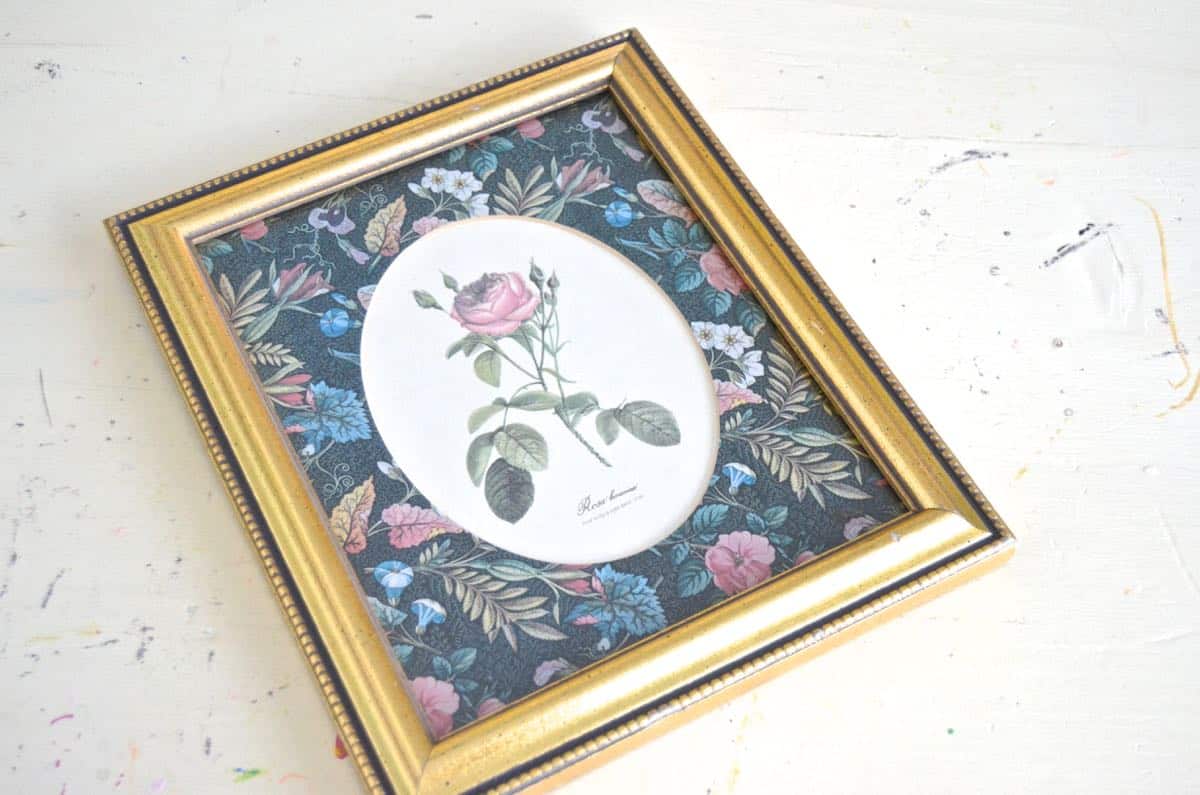 I actually followed Gwen at The Bold Abode's tutorial at first and grabbed an image online that I tried to pixelate with triangles in photoshop. Too bad I suck at photoshop so the final product was very pretty but not wildly helpful as a template. I ended up using my pixelated image more as a color pallet than anything else… I certainly wasn't able to copy triangle by triangle, but ultimately just mixing colors and playing around got me a nice enough finished product!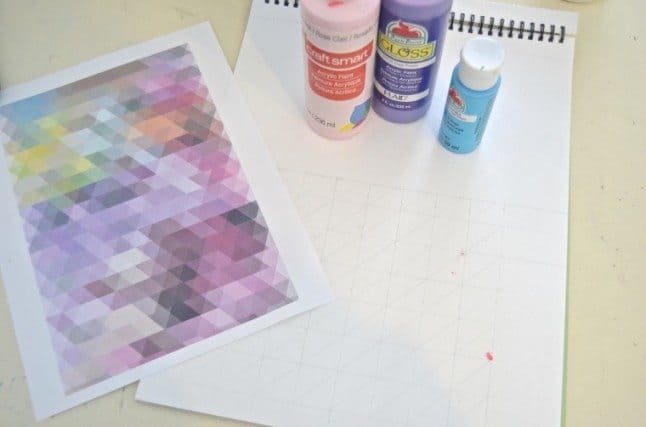 With my backdrop cut to size, I found a quote and set it up using my Cricut software. If you don't have a Cricut than obviously a hand drawn quote will work JUST as well. I used a gold metallic market and let the Cricut take care of the rest.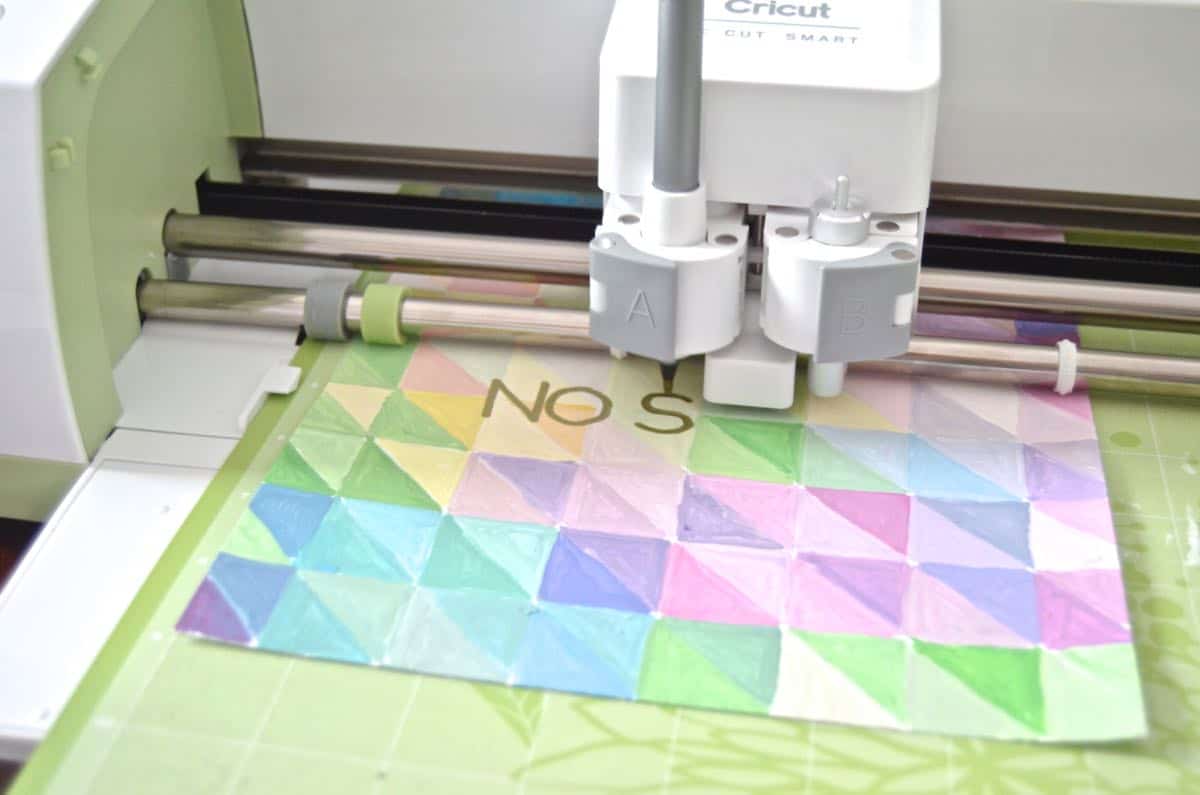 Aside from the impossible degree of difficulty involved in photographing anything with glass, I LOVE the way this turned out.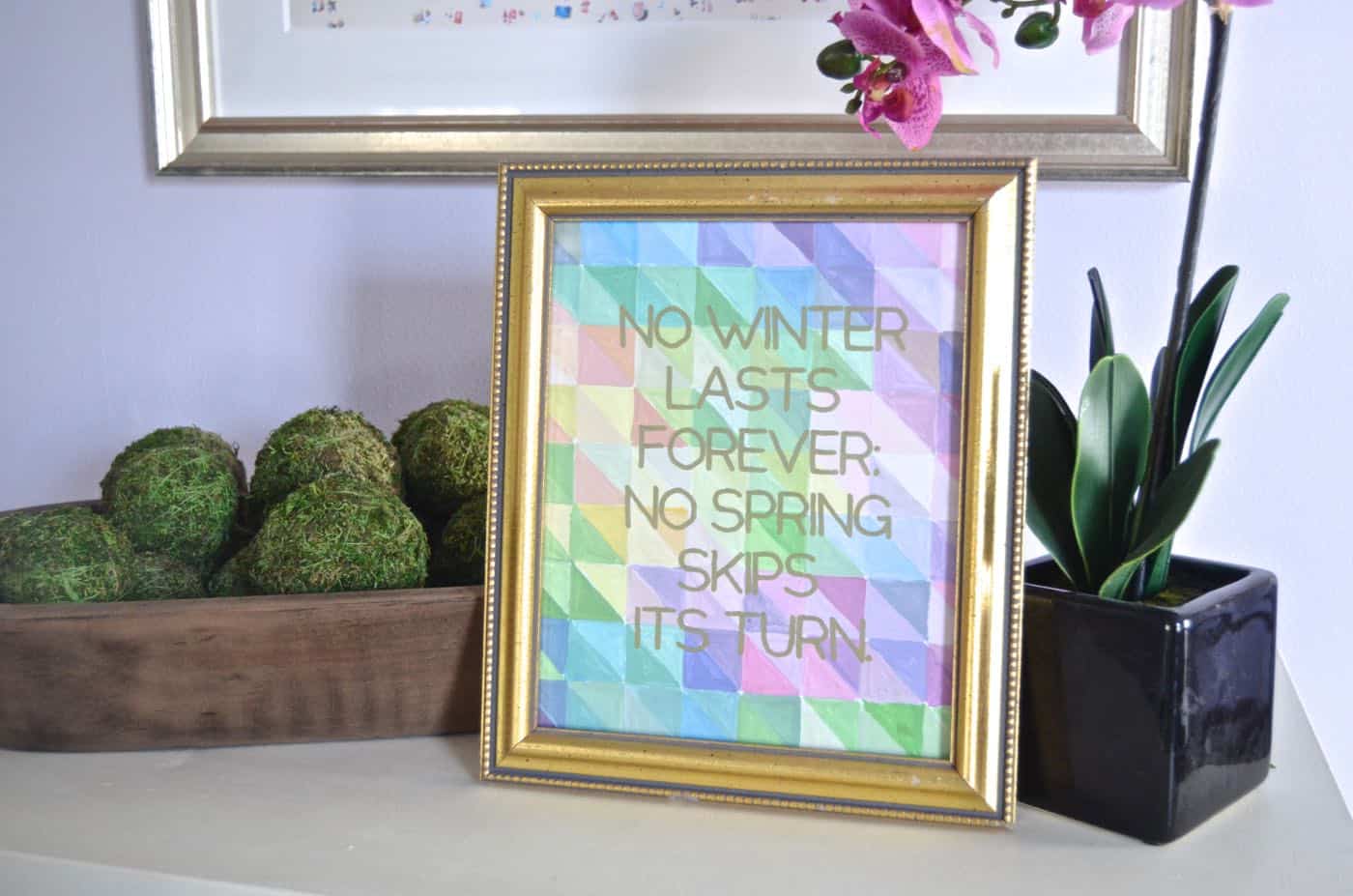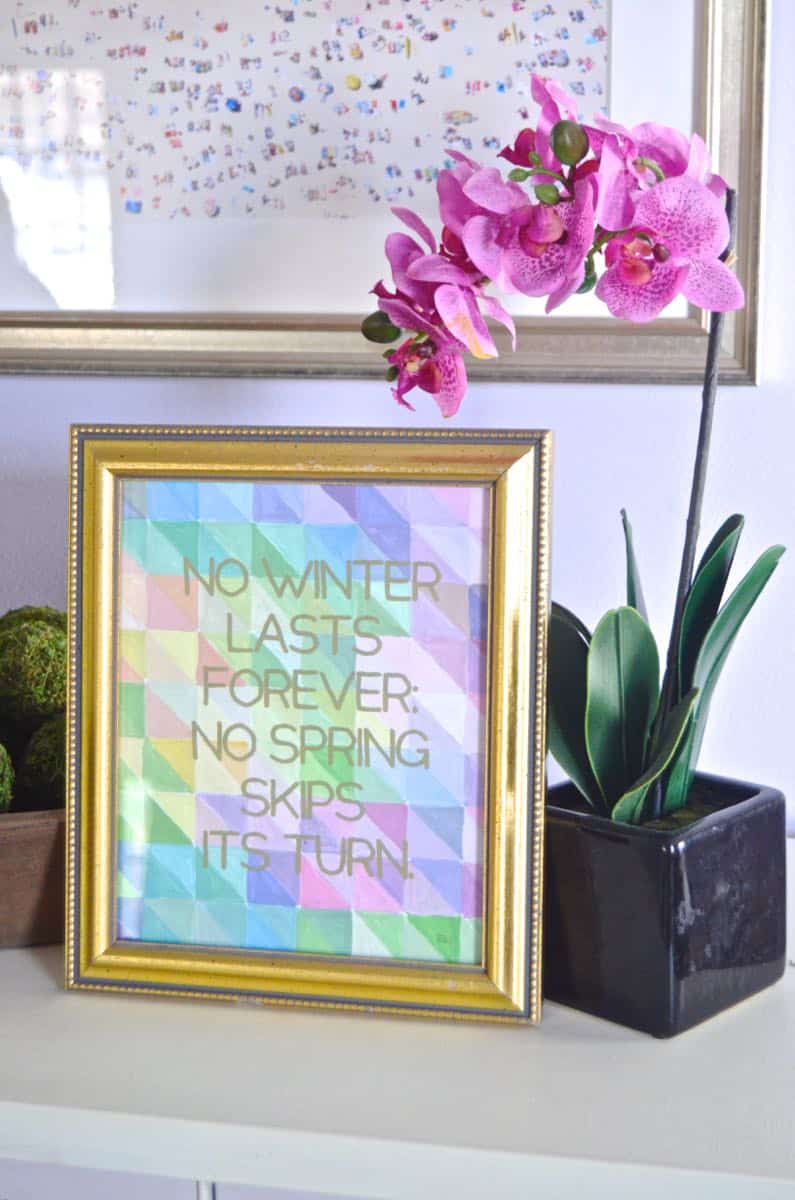 After I finished this project, I HAD to incorporate this into my spring house tour… it's the perfect punch of color wherever I stick it!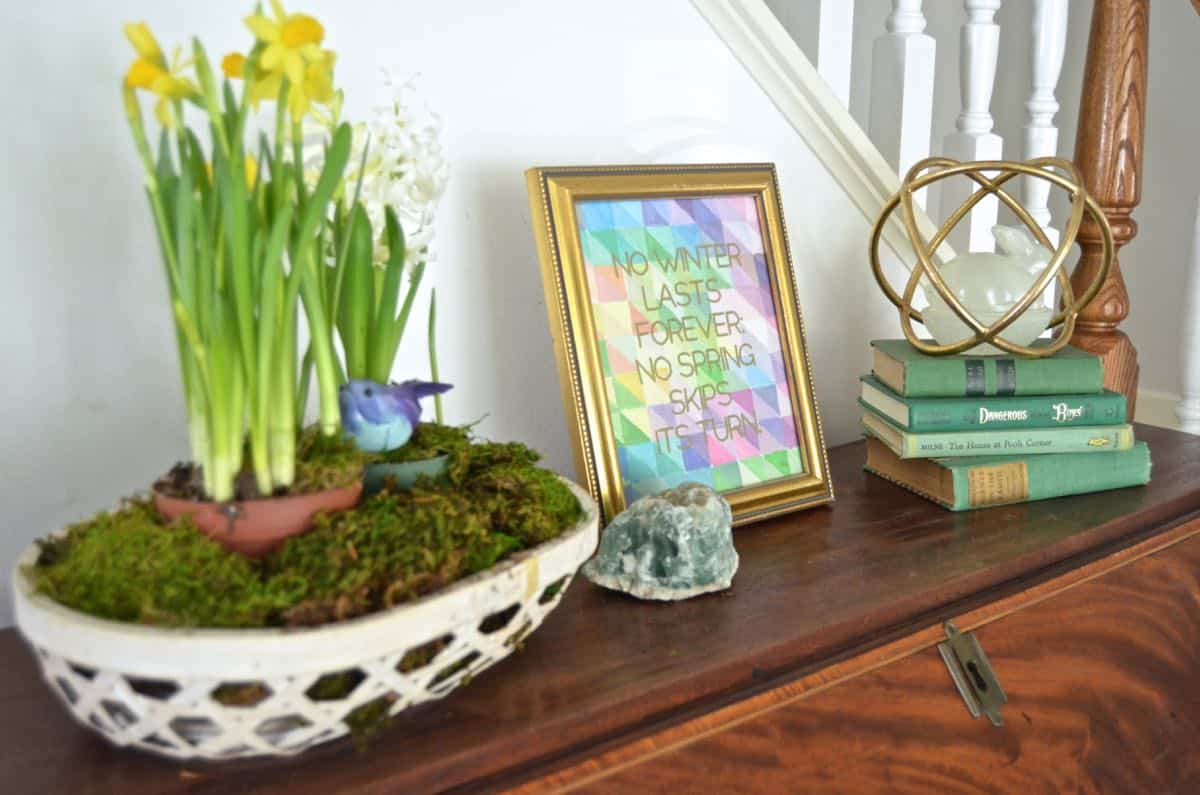 I love the contrast of the pixelated colors with the text overlay… I'm not sure that I have the patience but I'm a little hung up on the idea of creating a similar project in large-scale as a wall mural or something. Stay tuned!!