How to Throw a Festive Puberty Party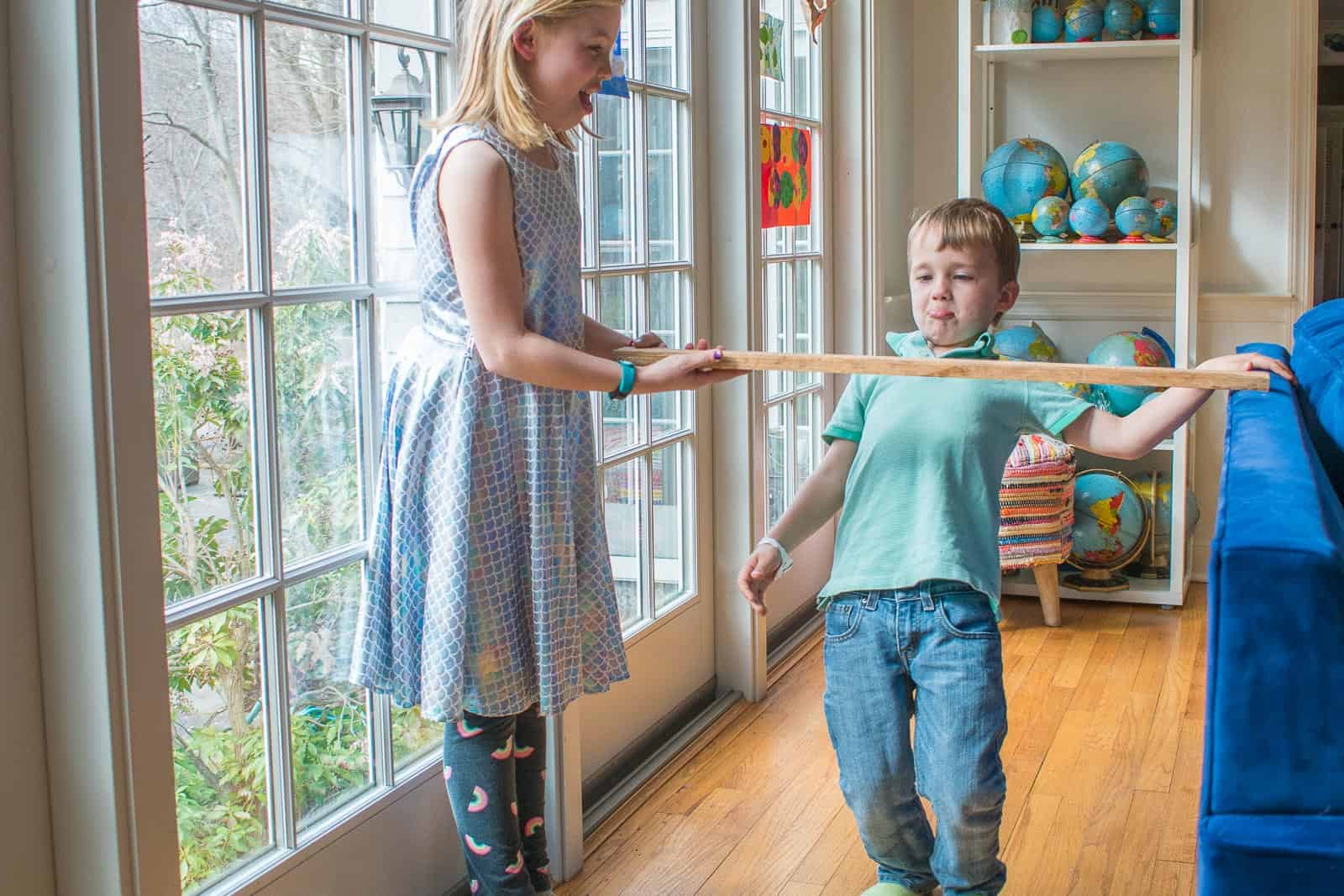 With a 5th grader and a 3rd grader in our house, we are perched on the precipice of an exciting time in both of their lives. Although we're not in the throws of adolescence yet, a telltale aroma wafts from both of them and the occasional eye roll suggests that puberty is near. To celebrate this miraculous stage of development, we've decided to throw a puberty party! Keep reading to see what sort of activities, decorations and party favors we have in store for our lucky tween guests!
DECOR
Setting the tone for our party was essential. We decided to be somewhat literal with this and draped our most elegant of over-the-shoulder-boulder-holders throughout the house with the added flare of party streamers. #festive
ACTIVITIES
This is where the rubber meets the road for this fantastical pubescent affair: games and activities. We started with Pin the Facial Hair on the Man. Feel free to get creative with the various facial hair options… we kept it simple and the kids had a blast.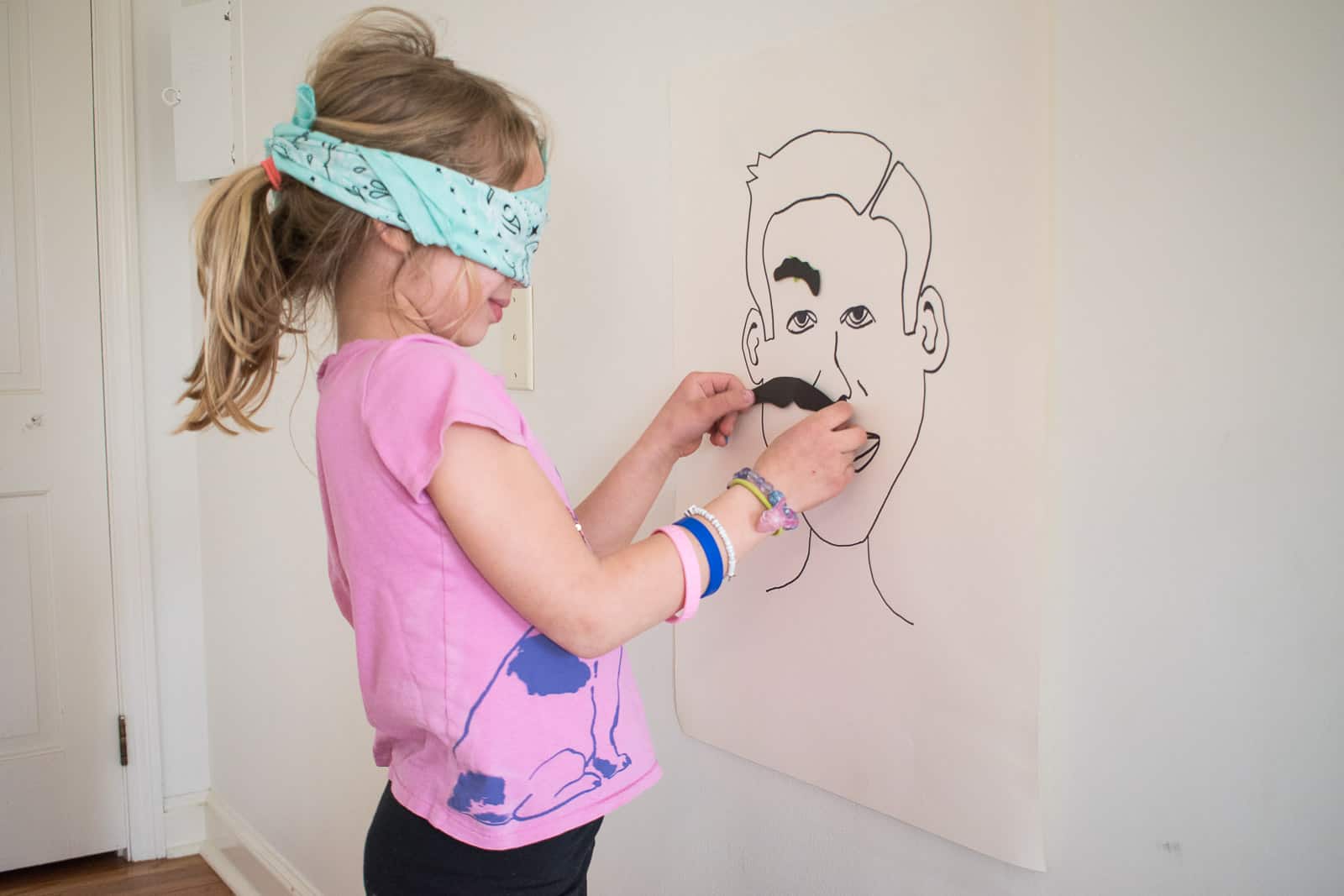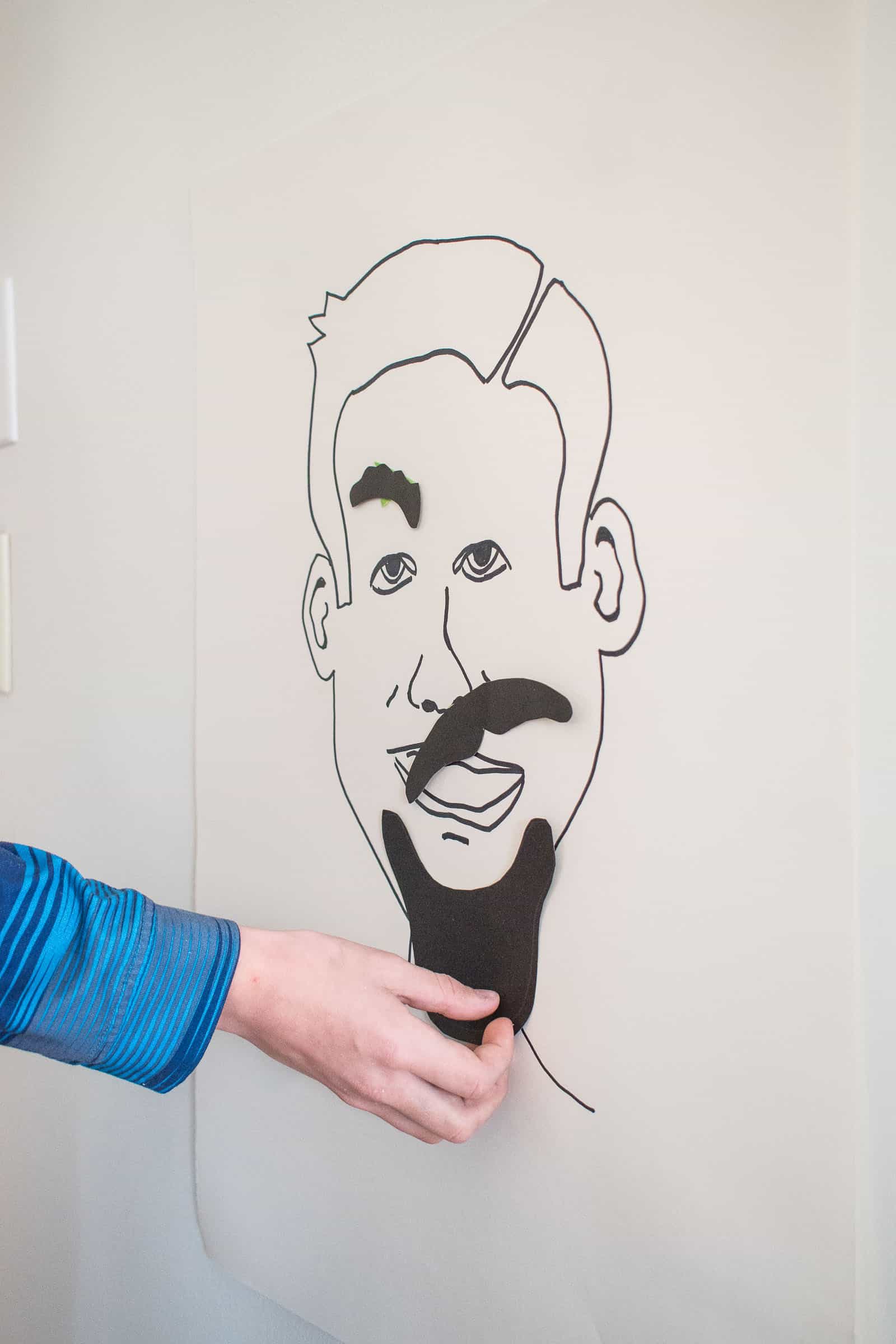 Next up, we figured we'd move our gangly growing bodies with a game of Mood Swing Limbo. What's not to love about negotiating the highs and lows of those unforgettable teen years?!
Our favorite party of any birthday part is face painting, so naturally we had to have pimple painting for all our guests. Looks so natural doesn't it?
Last but not least, in honor of the undeniable vocal magic of a young man, we had to have some Voice Cracking Karaoke.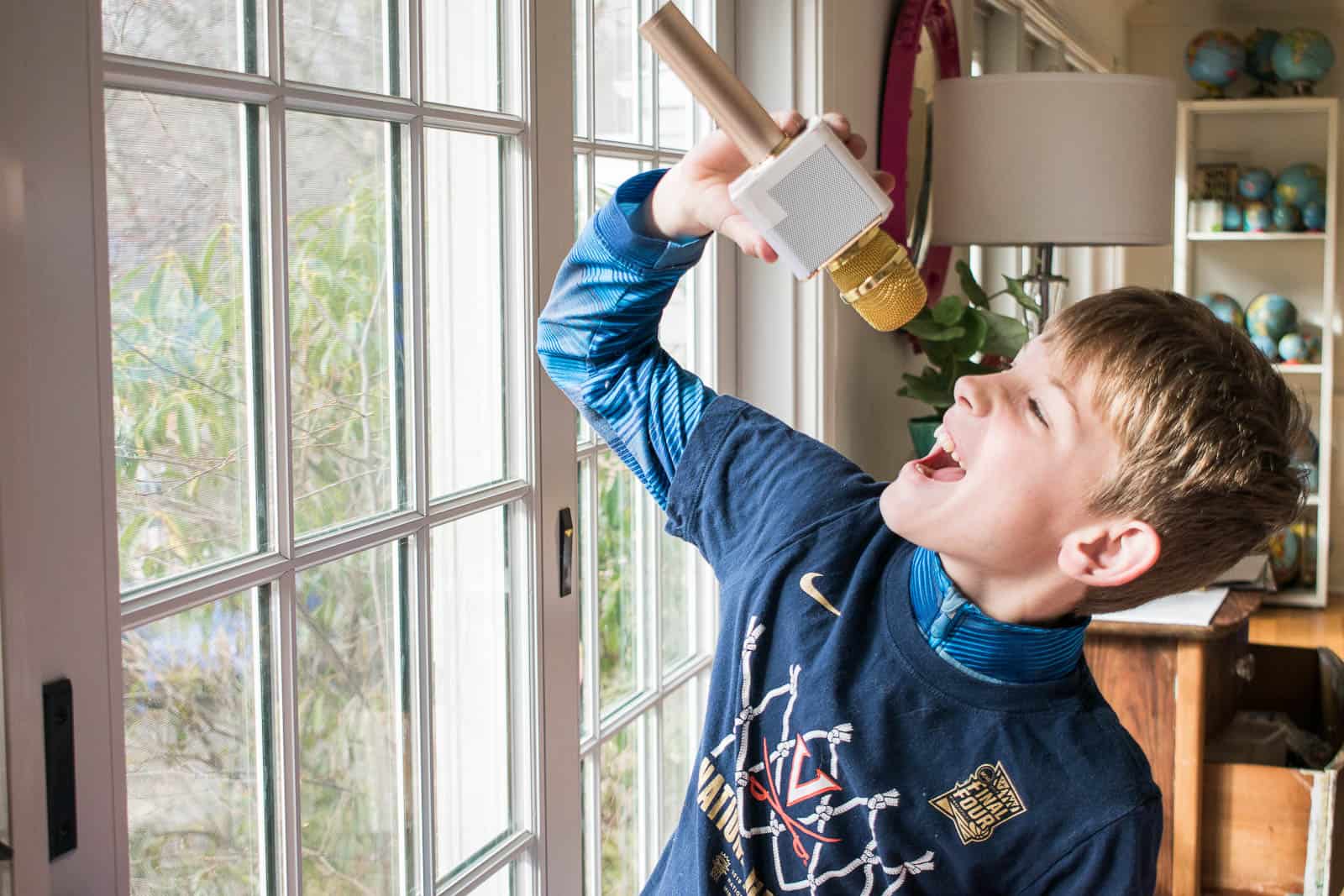 PARTY FAVORS
I typically don't go overboard with party favors because it can be a real expense, but I loved the idea of sending our guests home with one lasting little memento to remember their time with us. What better way to toast their juvenescence than with their very own stick of deodorant!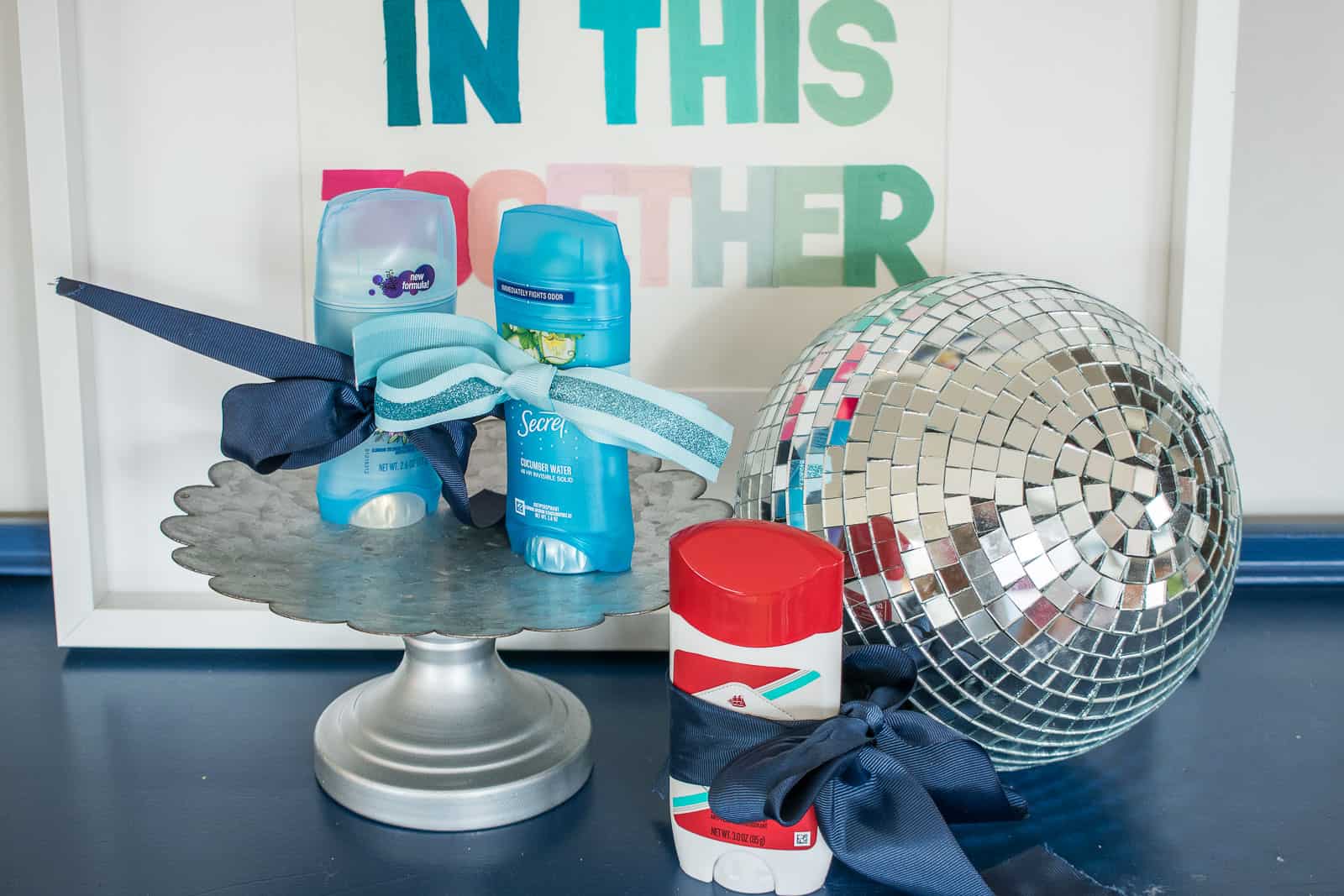 Given the world around us, I recognize that the day of the week and the date on the calendar might be elusive for all of us… but I hope by now you've realized that it's April Fools Day and there's not a chance in the world that my kids would let me pull something like this off! (That said…. we've been laughing about having a puberty party for months and it's actually a wonderfully sneaky way to bring up awkward subjects under the auspices of this running joke.)
Let's keep the joke going… what else could we include in for our Puberty Party? Leave me a comment and let me know if you have some other ideas! Haha!