After two years living with the 80s… our master bathroom is on it's way to 2017! I'm not sure I even shared this room in our current home tour, but I know I gave everyone a peek in the first home tour I shared of this new house… with boxes in the corners and everything!
Updates to our Dated Master Bath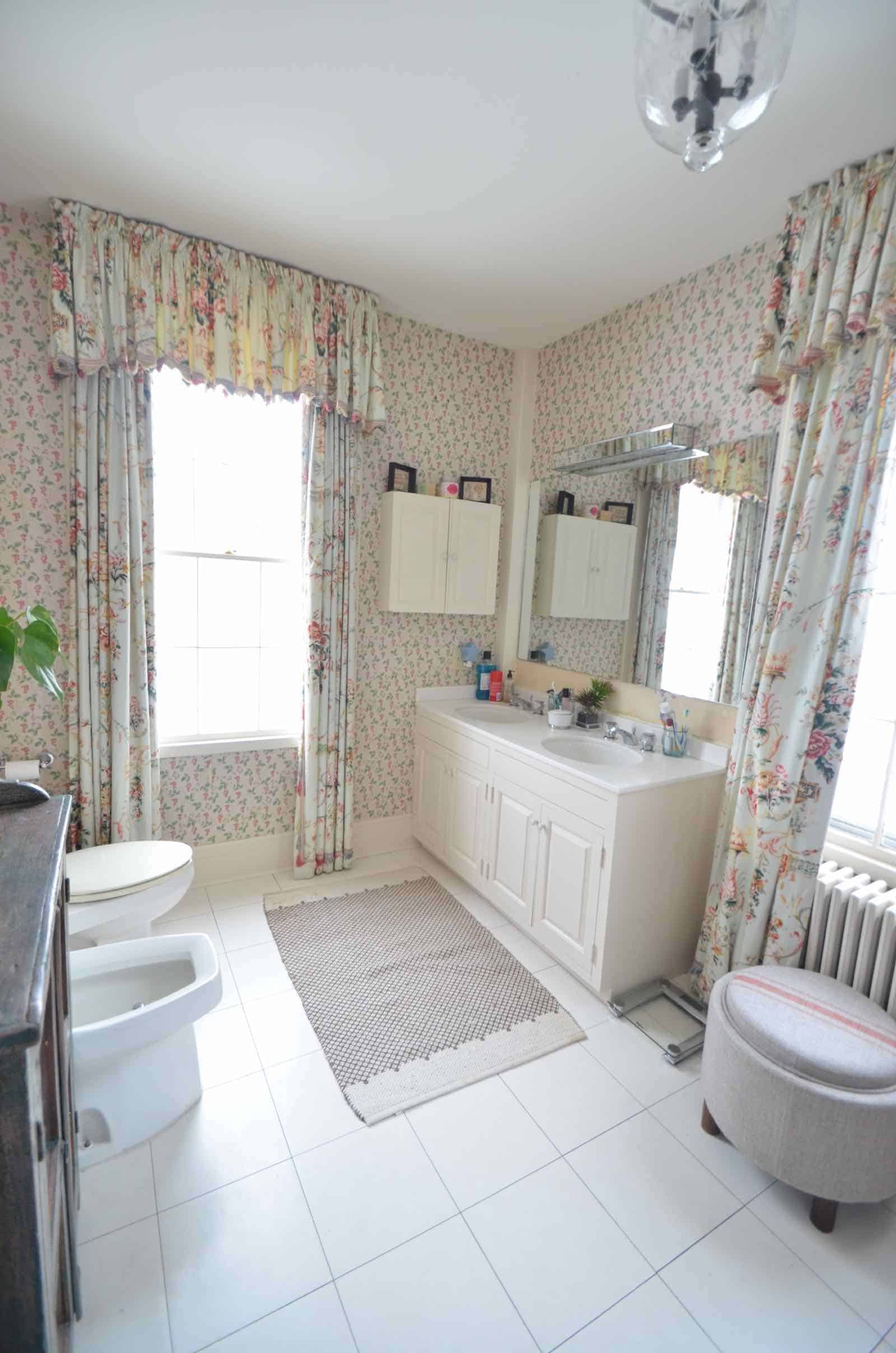 In a nutshell… here's what I have planned for the room:
Master Bathroom Vision Board
Here's what works about the bathroom:
The size. It's a biiiiiig space (for a bathroom).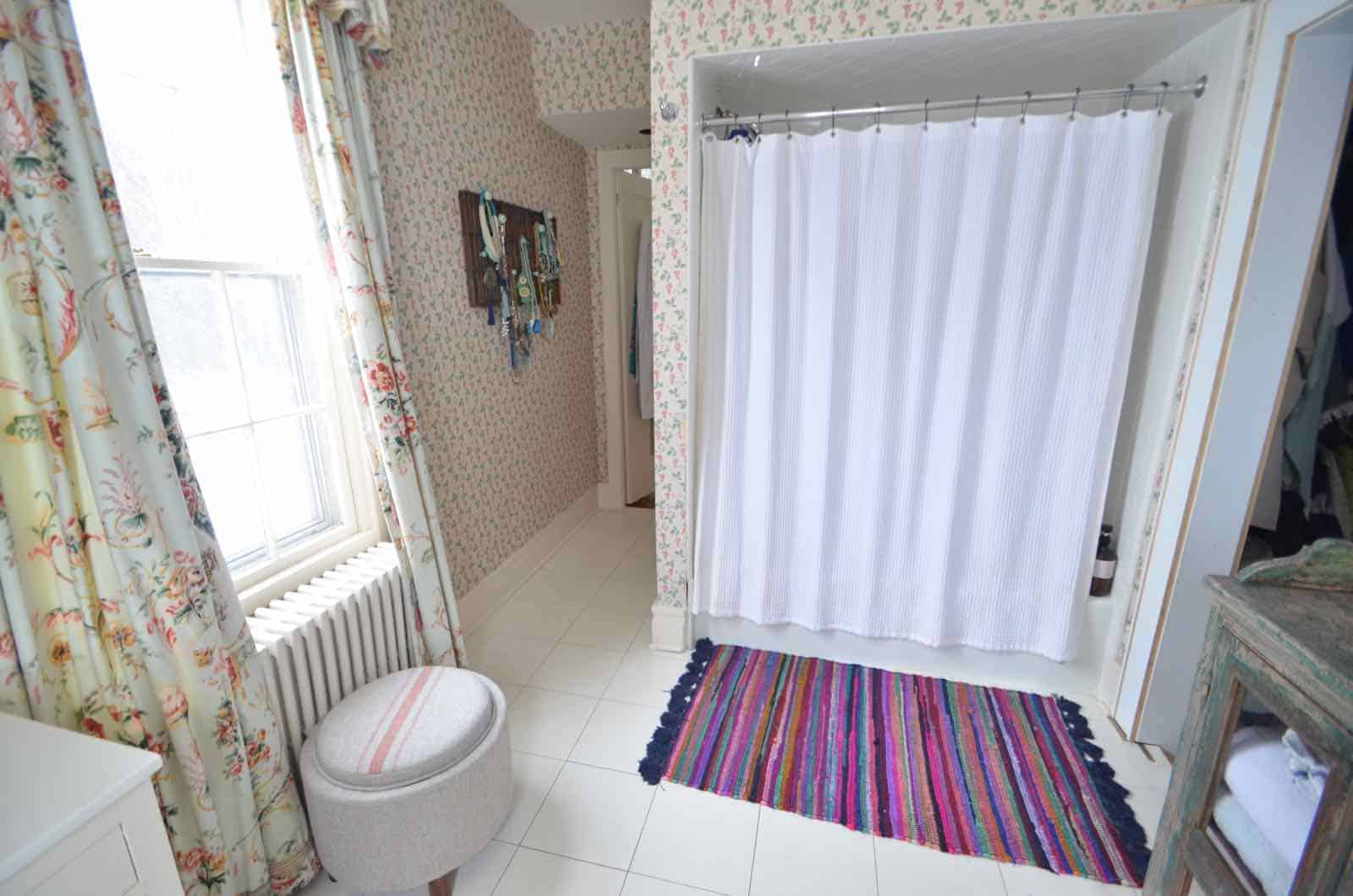 It has GORGEOUS natural light. I love how I can wake up to the sunrise out one window and then enjoy the sun pouring in the other for most of the day.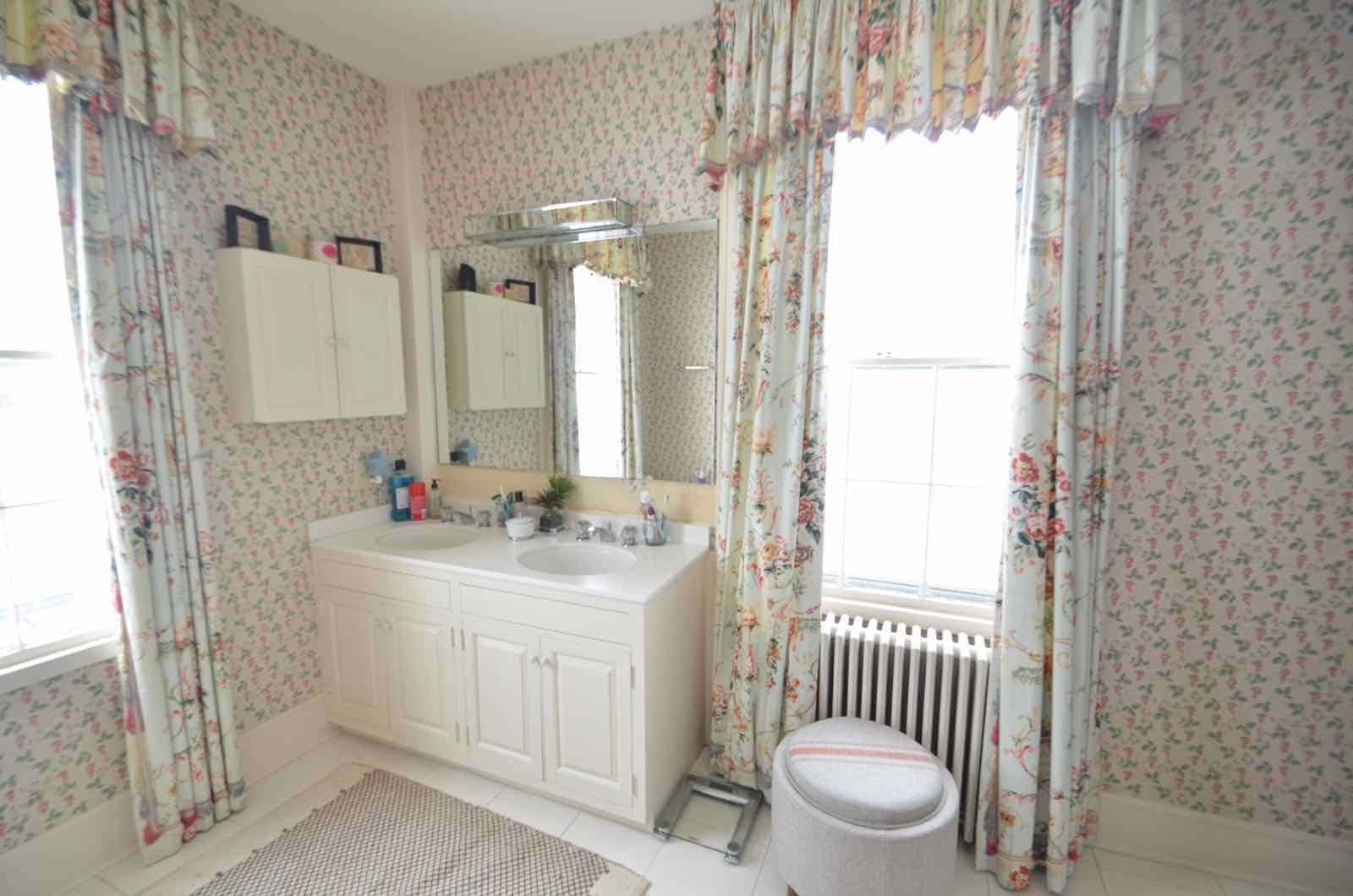 The layout. I'm sure someone with $50K to burn could rearrange this space to be even better, but for now… there's nothing wrong with the shower at one end, the double vanity against that one wall, and the toilet in the corner.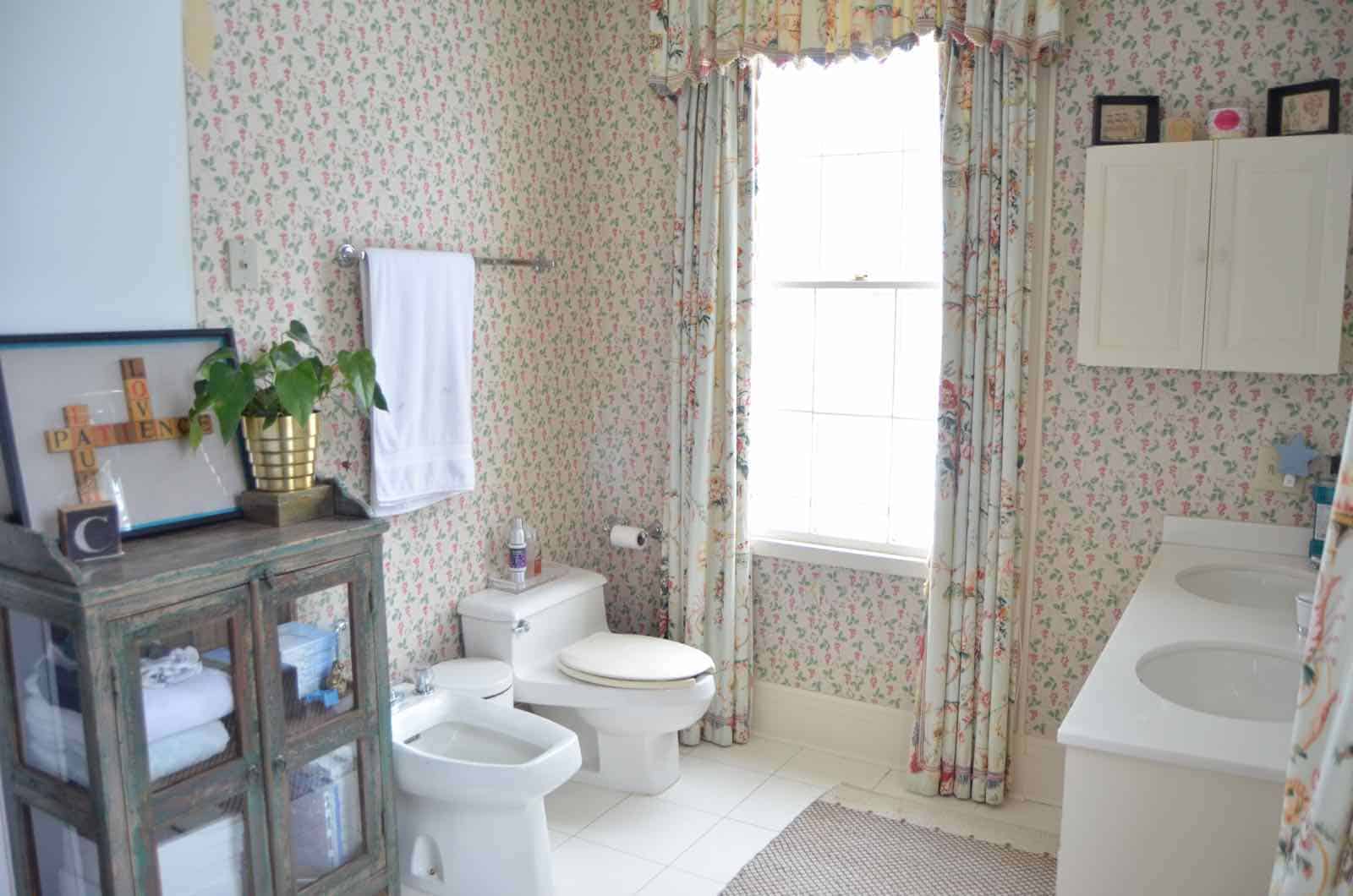 So… cha cha changes. What do I have planned you might be asking! Thanks to The Home Depot and Home Decorator's Collection… I've got some GOOD things lined up for the ol' girl. The biggest change will be the lack of floral. That wallpaper will GO.  As will the coordinating drapes. Fingers crossed I can handle replacing the floor on my own. What else… Oh! lighting, vanity color and a new barn door. How's that for a makeover?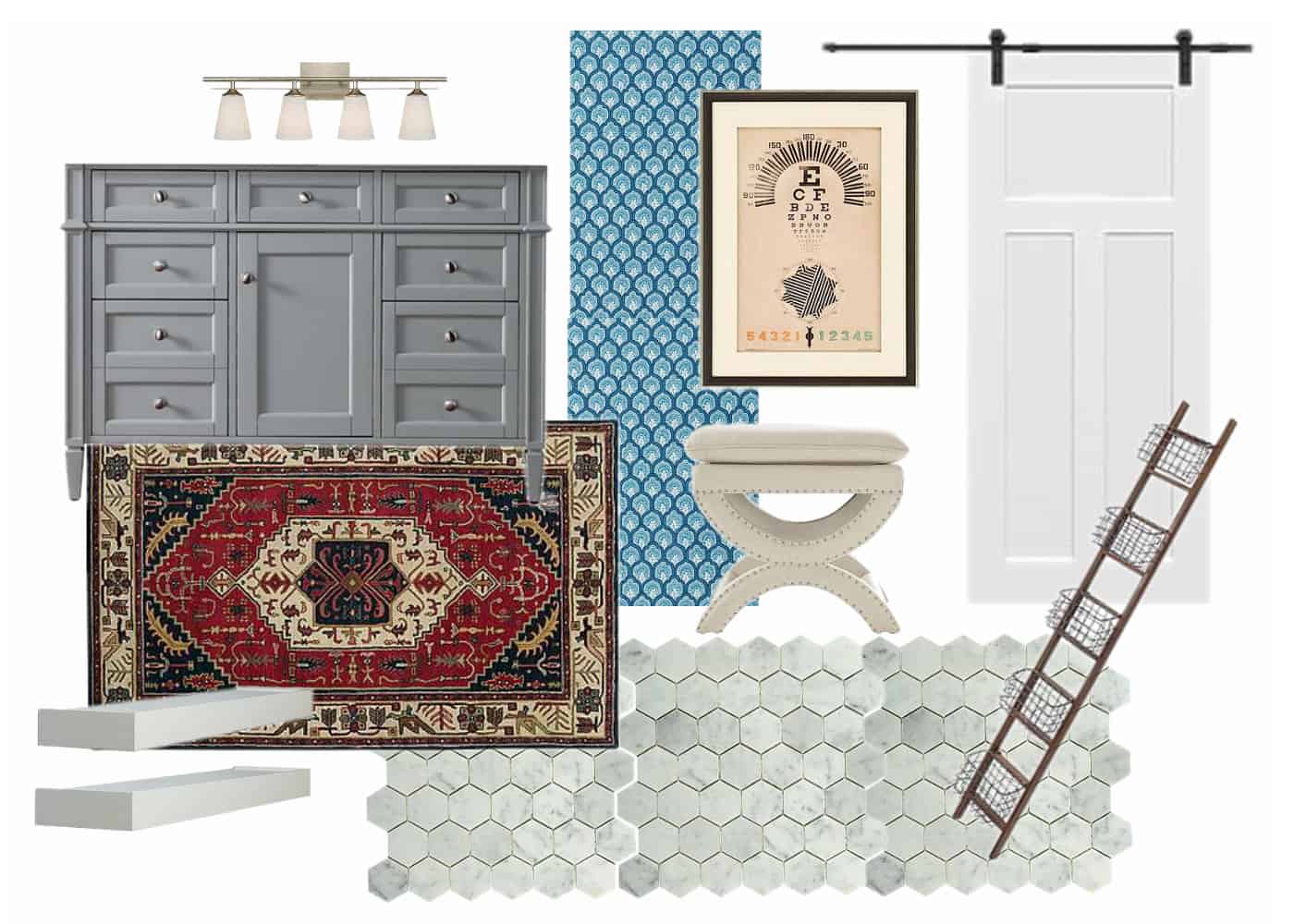 Every time I look at this vision board, my heart beats a little bit faster. I can't WAIT to see how the finished space looks! I've already starting taking down the wallpaper and will take on the floor demo next!