How to Sew Roman Shades
I'm a firm believer in the power of a good window treatment. It softens the space AND keeps the neighbors from getting an eye-full… win-win. For our home office makeover, I was originally going to sew another set of lined curtains, but…. once the built ins were in place… I thought curtains would be too much. Time for Roman Shades 2.0.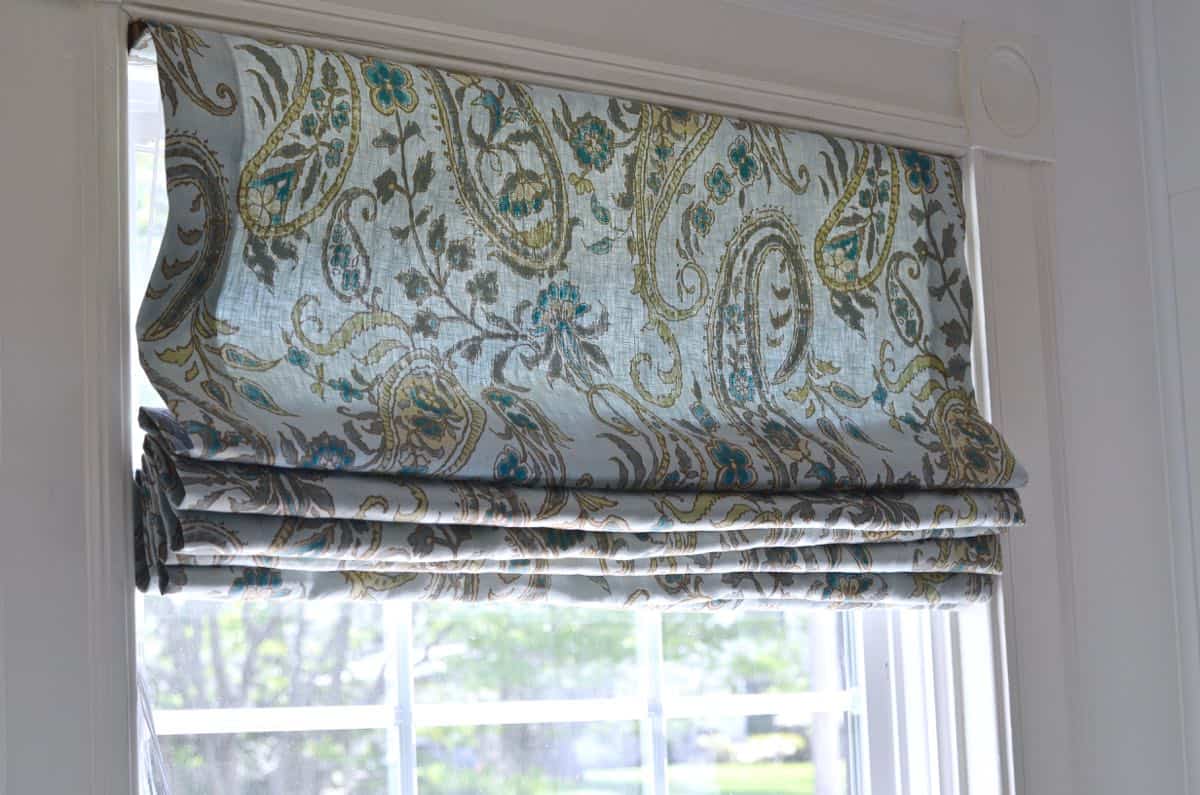 I made a set of Roman shades a while back for the kids' room and I love them. They were a little more complicated because I wanted them to have black out liner, so these ones don't have as many steps. If you read that post, I suspect these will seem much easier! I mean, I'm not good for much, but hopefully all my past 'Roman Shading' can benefit someone, right?!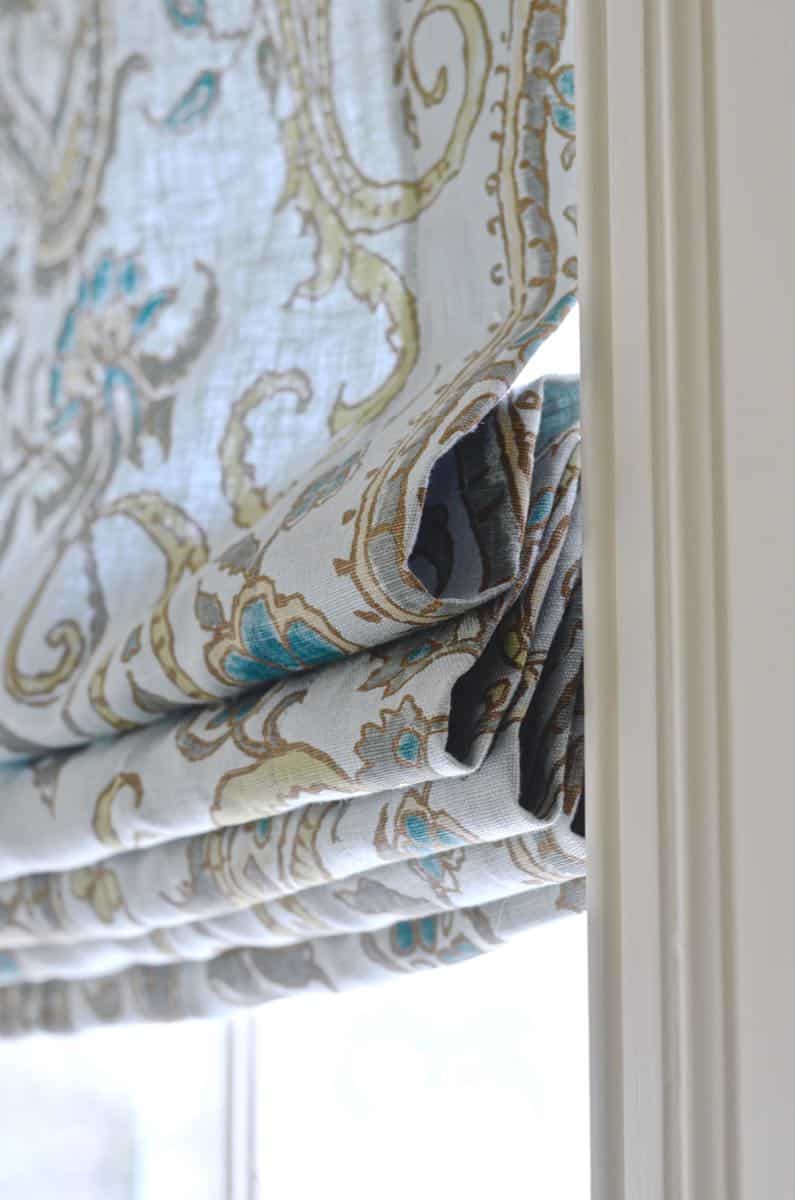 Step 1. Measure for the Shades
Okay, for Roman Shades, there are two ways to mount them… inside your window (inside mount) or sitting on the window trim and falling in front of the window (outside mount). I chose the inside mount. This affected how I measured for the shades… I measured the inside dimensions of our window (width and height) and cut my fabric 6 inches wider and 12 inches longer. You'll see why later.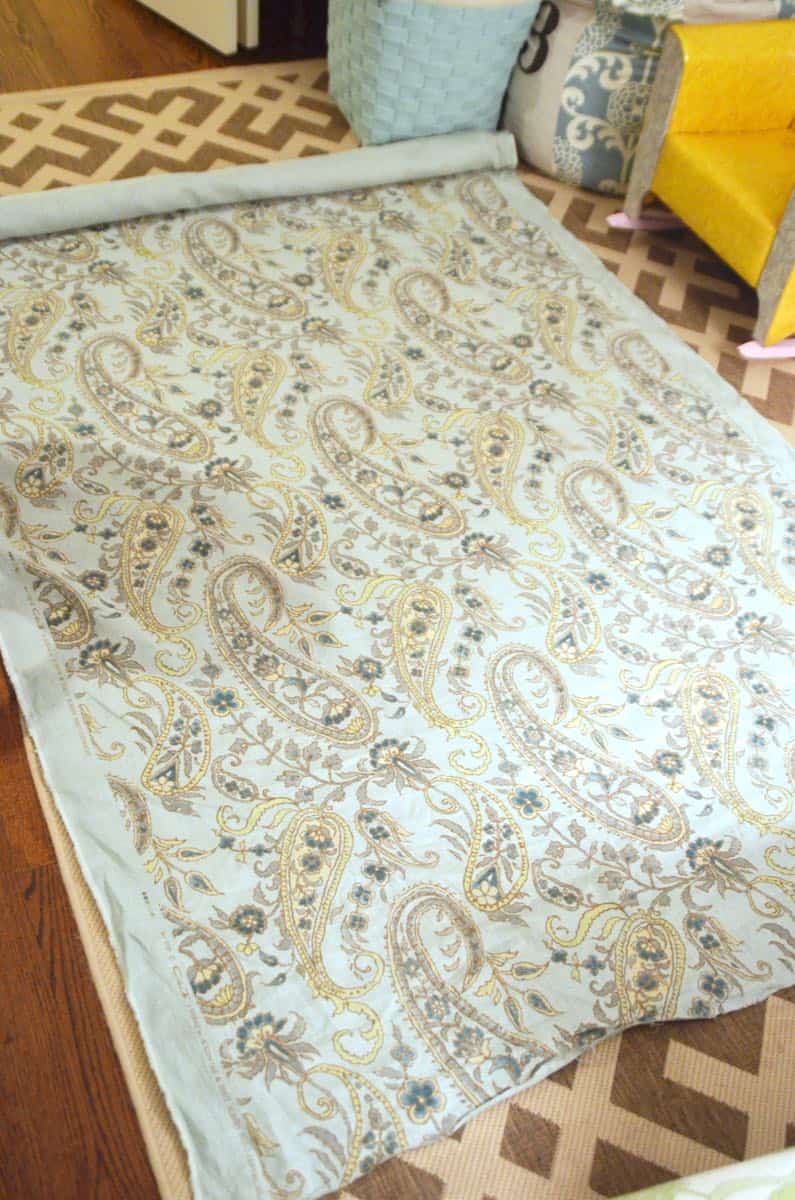 Step 2: Iron and Hem the shades
I loved how the extra bit of lining made the dining room curtains feel more legit so I grabbed some simple cotton lining when I had a coupon at JoAnn. First… get your iron on. This sucks, but is a MUST. Fold under the side edges of your shade fabric 1/2″ and iron. Then fold the side edges another 2.5″ and iron.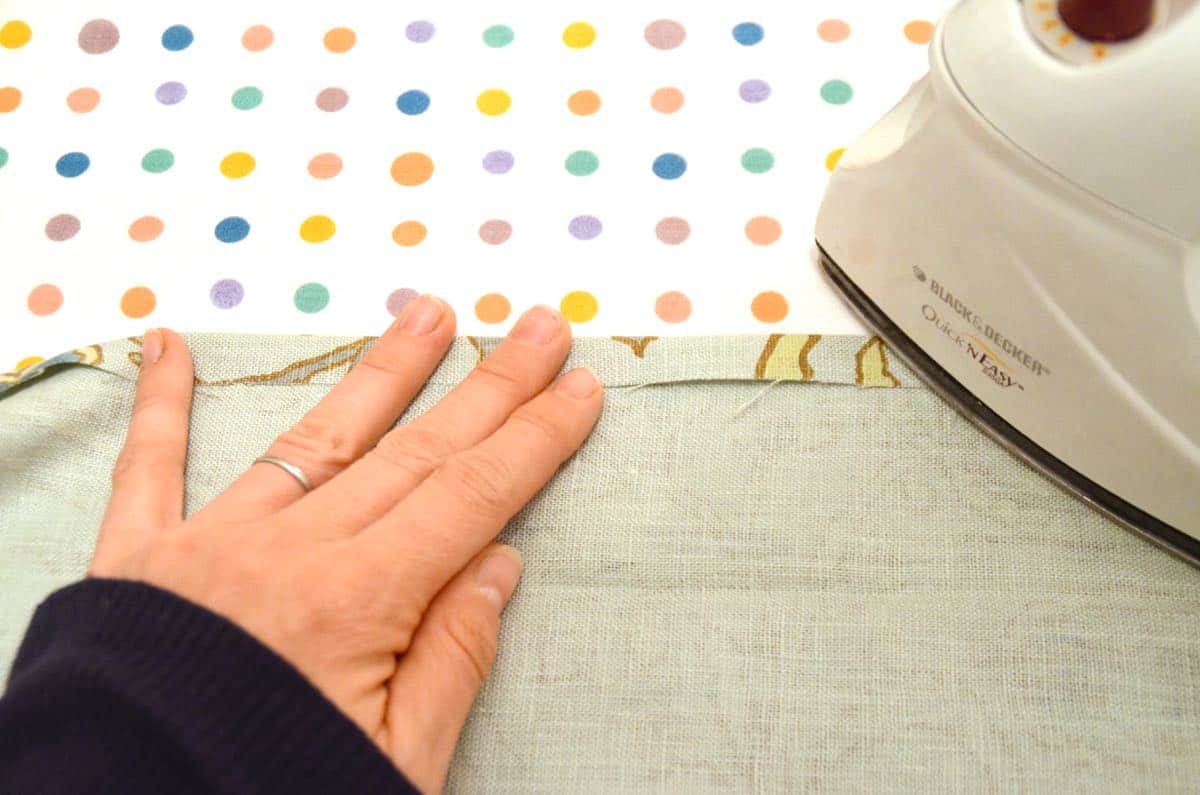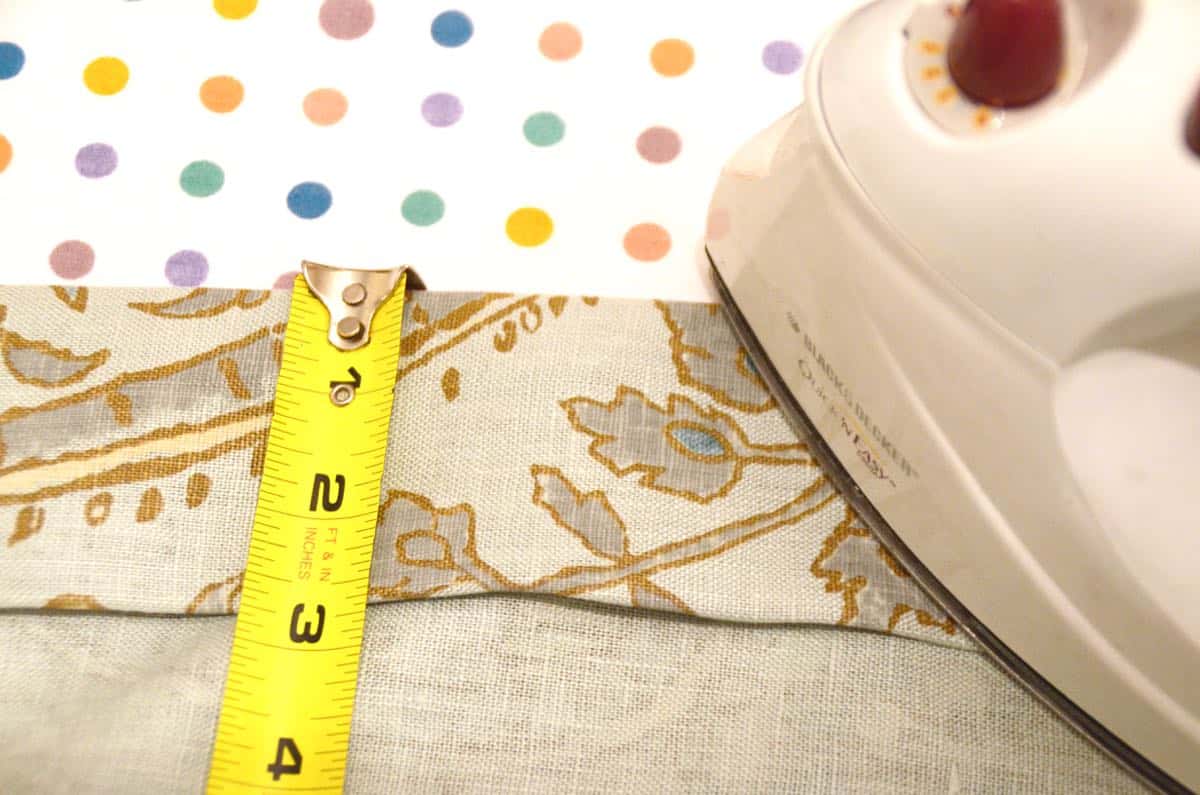 Step 3. Add the lining
Cut your lining so that it's slightly narrower than your shade fabric. Lay your lining on top of the shade fabric and fold your two ironed sides over the edge of the lining.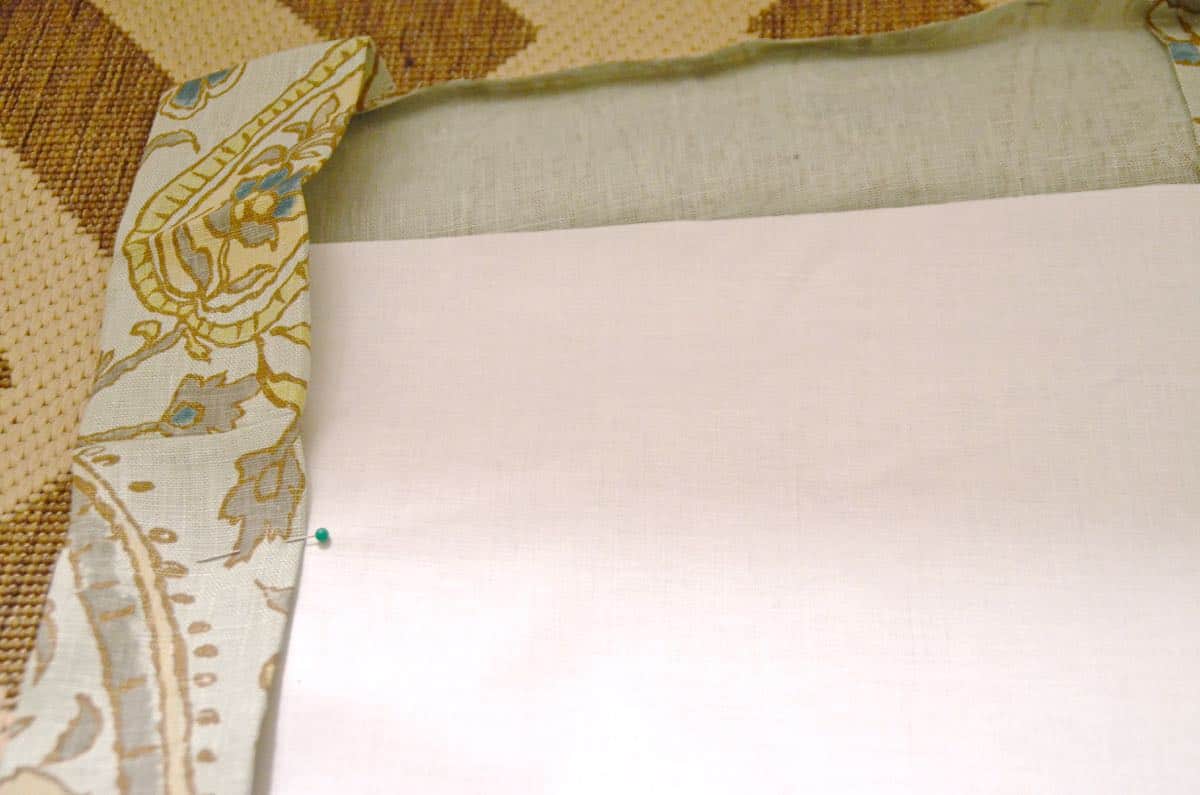 I didn't mind having a seam along this edge, but for a cleaner look you can hand sew the edges.
Step 4. Sew hem with room for dowel
For the bottom of each shade, I pressed the exposed edge under 1/2″. Then I hemmed this about 3″. My dowel rods were maybe 3/4″ so I sewed a second seam an inch below my hemmed seam in order to create a little pocket for the dowel rod to slide into. I like having the extra 2″ of fabric below my dowel, but you could certainly just slide your dowel into your hem if you wanted.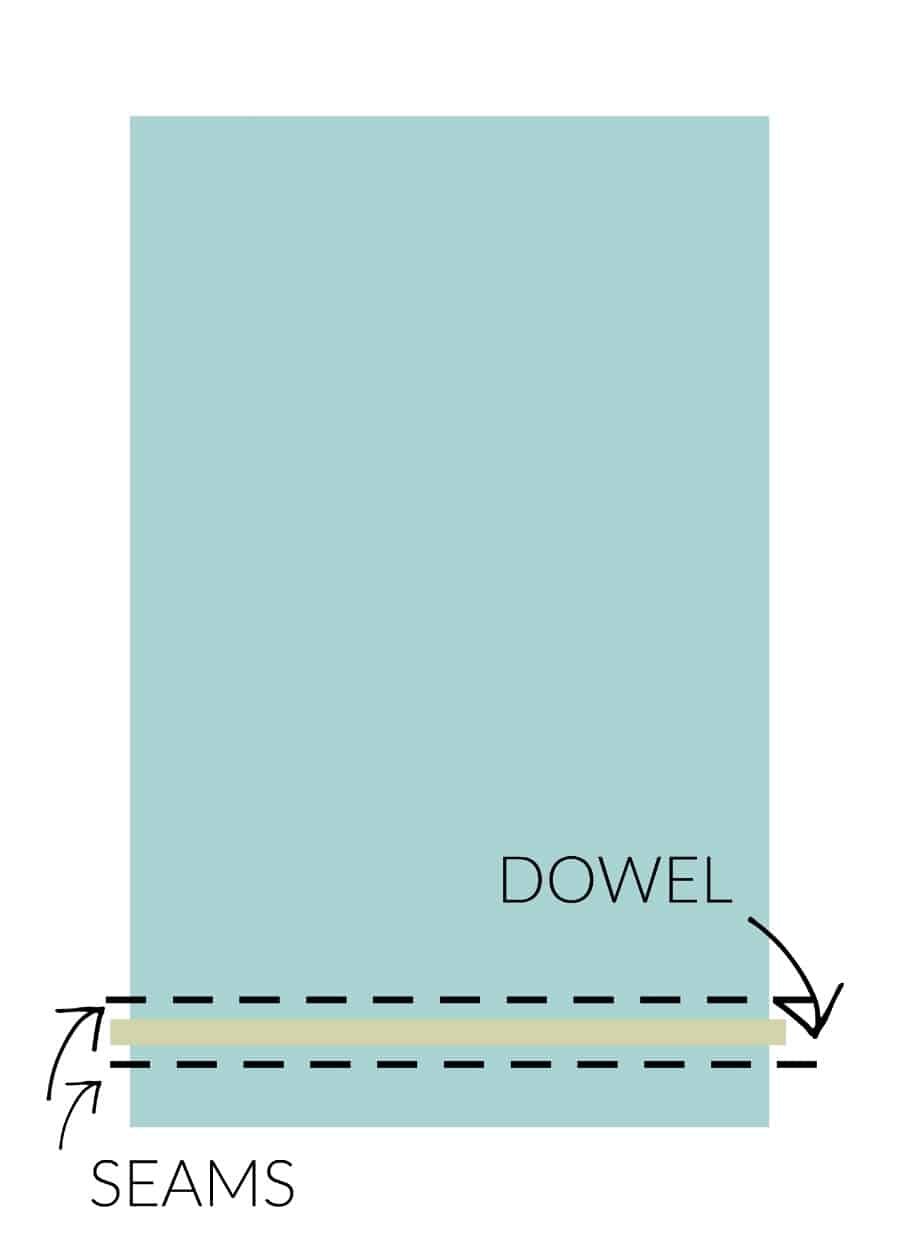 Step 5. Sew plastic rings onto shade
This go around, I also skipped the pre-made ring strips and just hand sewed each plastic ring onto the back of the shade. Pretty sure I got caught up on Great American Dream Builders… you guys are watching, right?!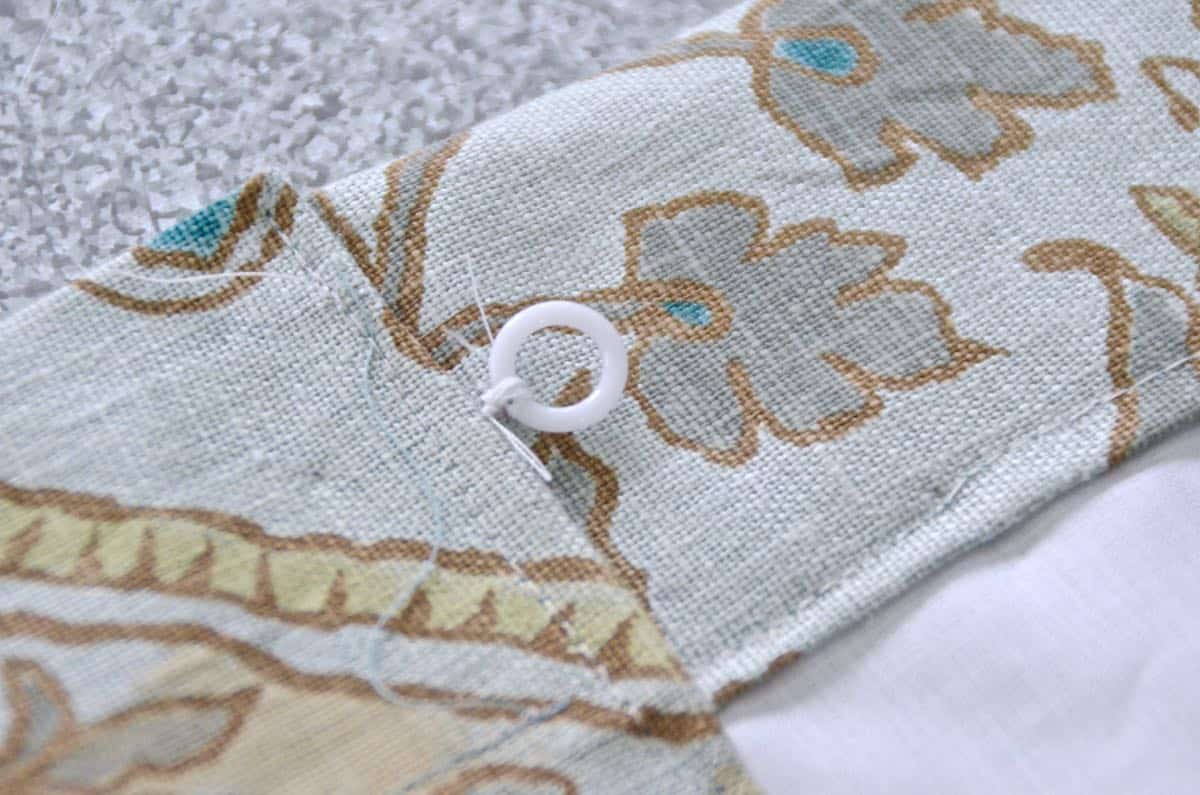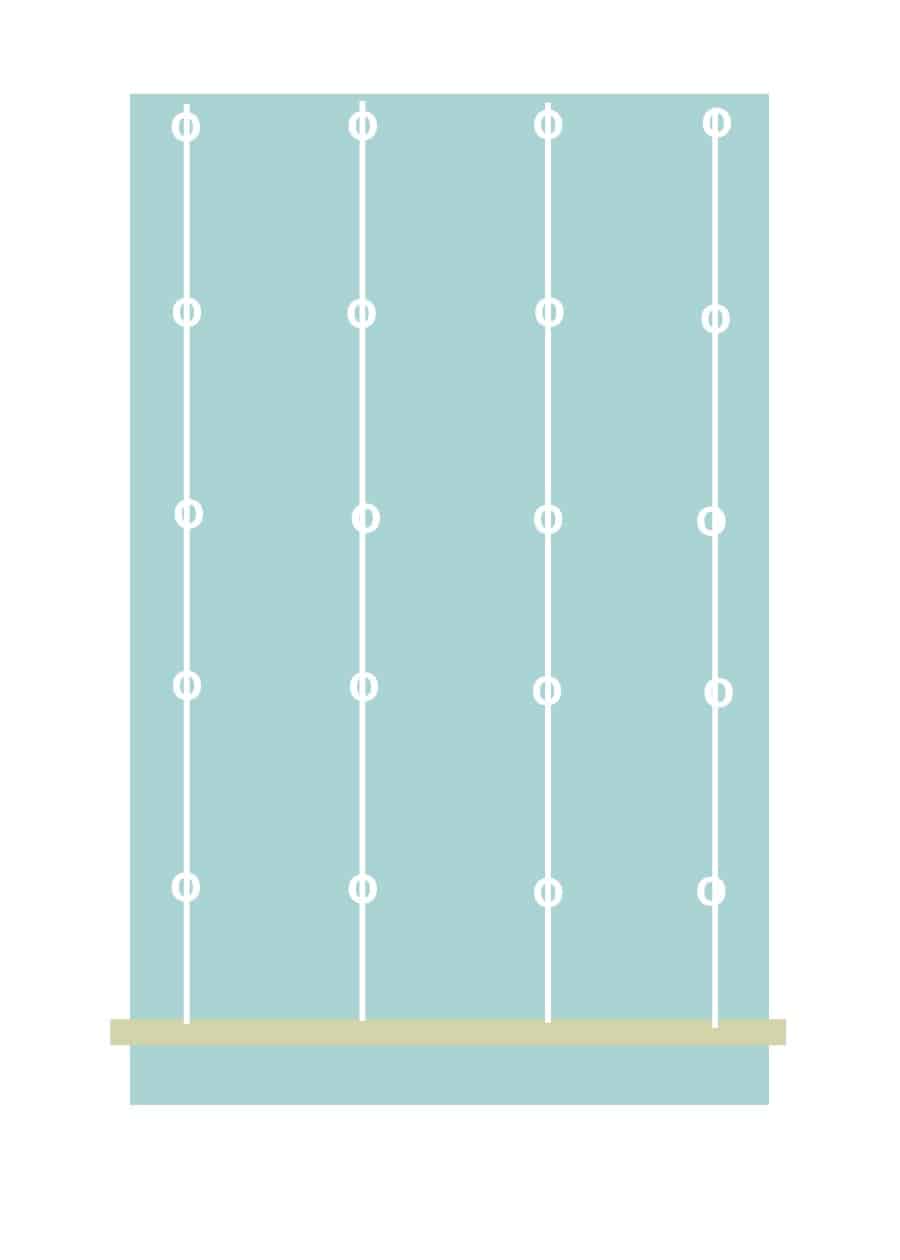 Step 6. Attach shade to mounting board
For the top edge, I made sure I triple measured how high the window was and then marked this on my fabric. I used a 1 x 2 cut to be a smidge narrower than the shade. I lined up the mark on my fabric with the top edge of the board and then wrapped the fabric around the board with a staple gun.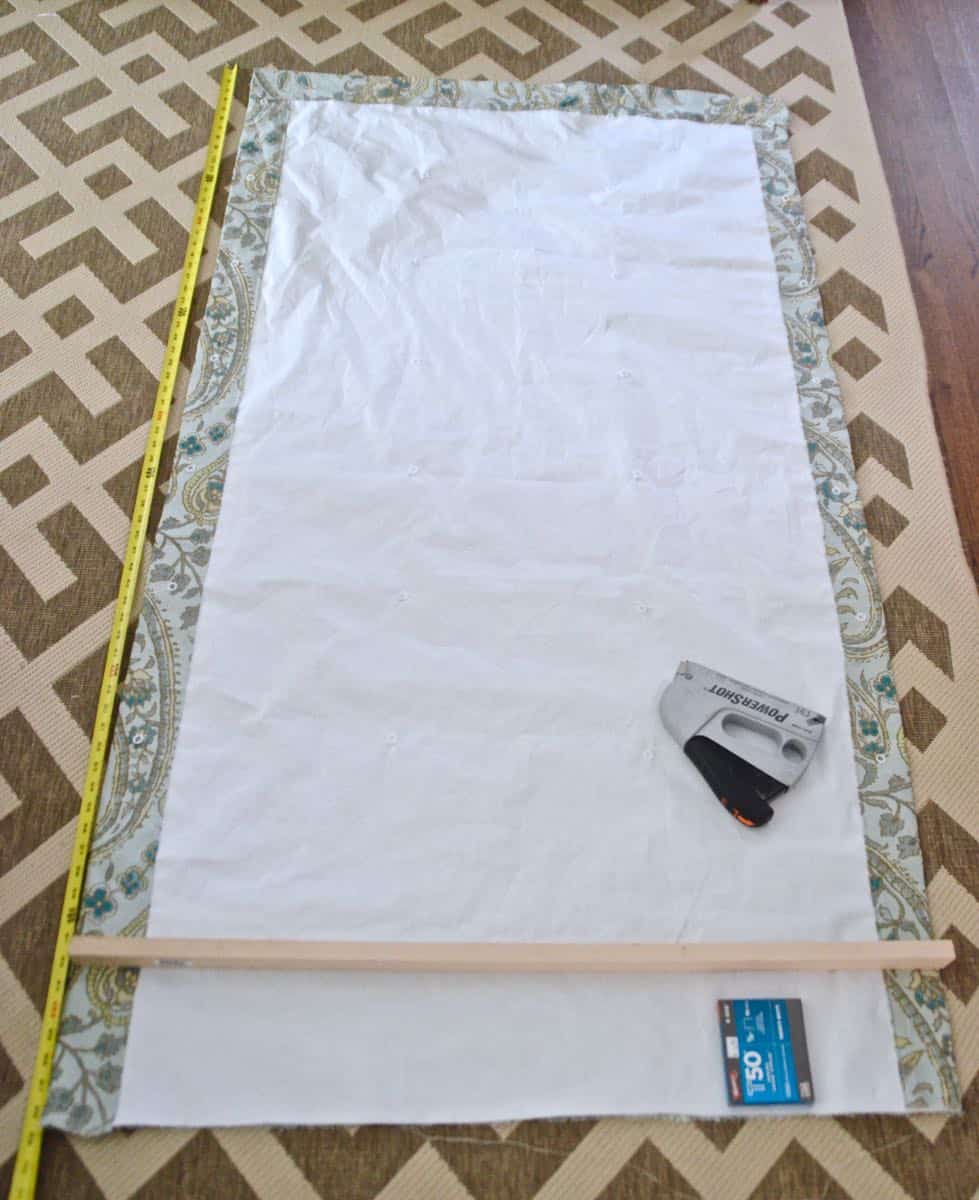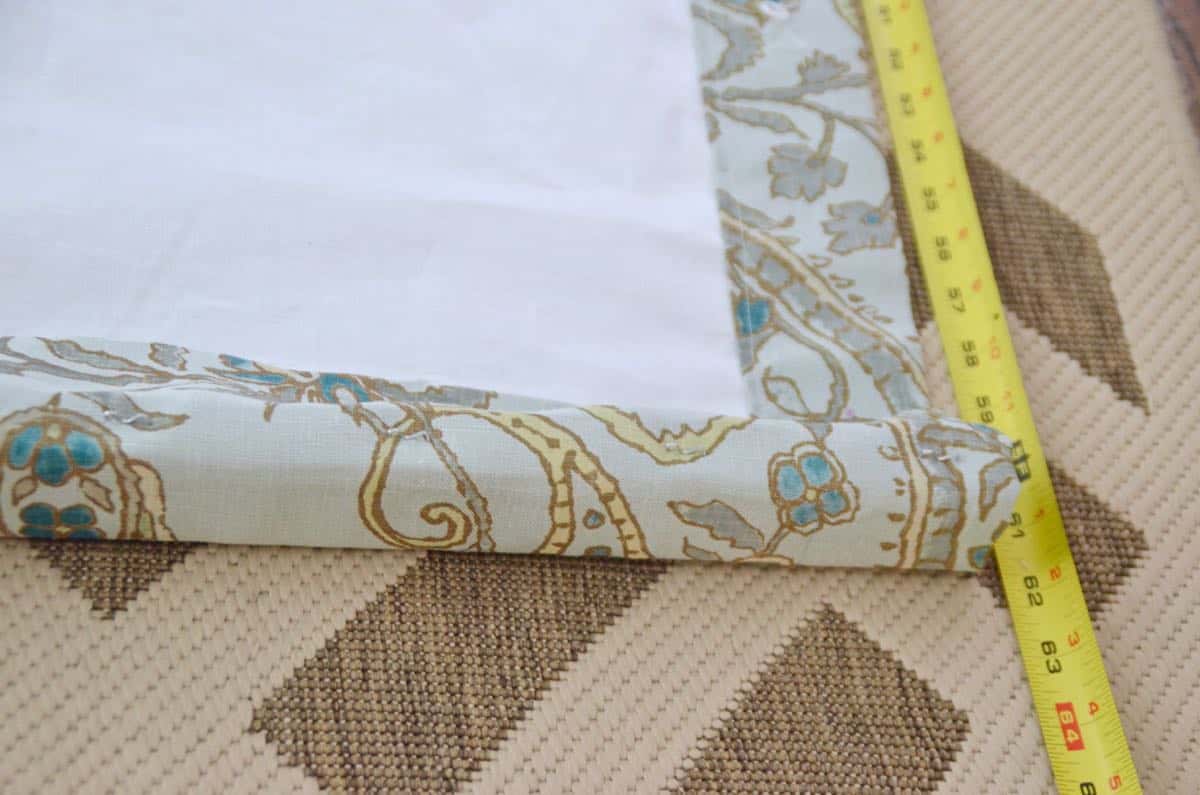 Step 7. Screw in eye rings and thread cording
I screwed in 4 screw eyes in line with my plastic rings.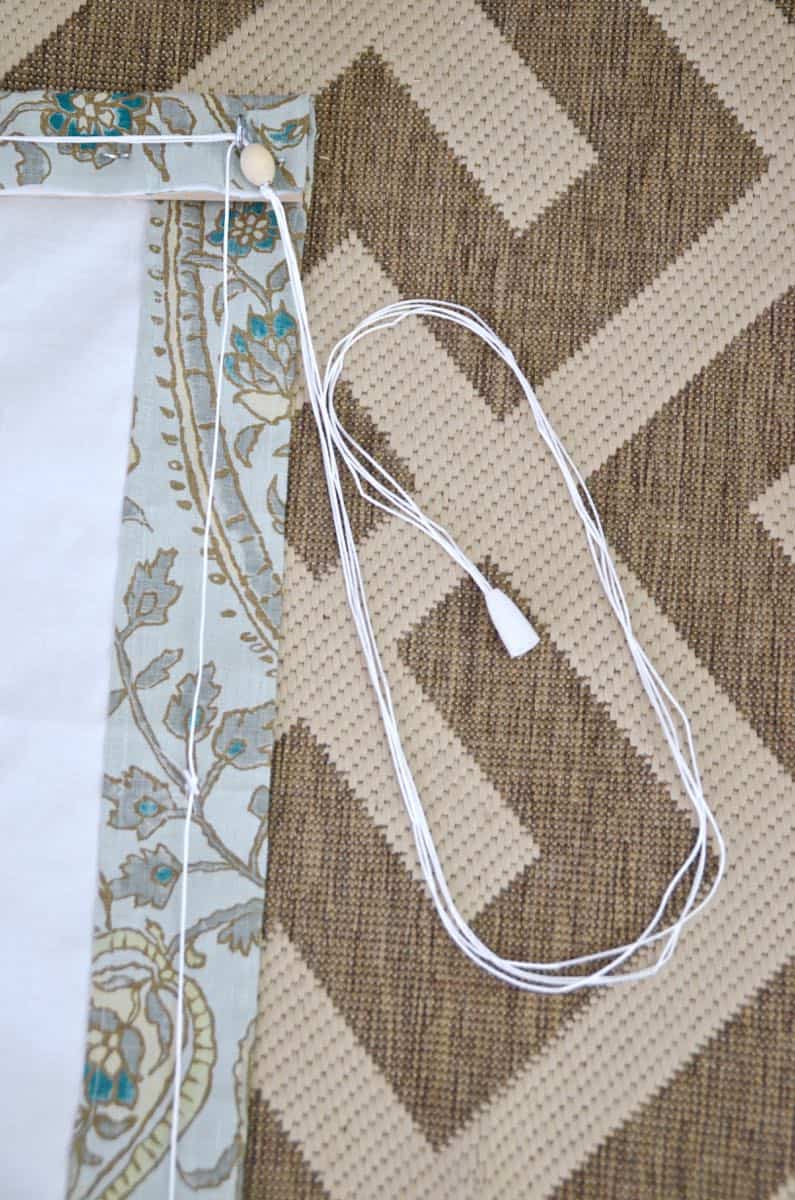 Eleanor helped me thread the cord through all the rings. To keep the cord from coming loose, I threaded it through a wooden bead and tied a knot. I didn't get a fancy locking thingamajig for the top this time and just rely on the cleat screwed into the window frame to hold the blind in place.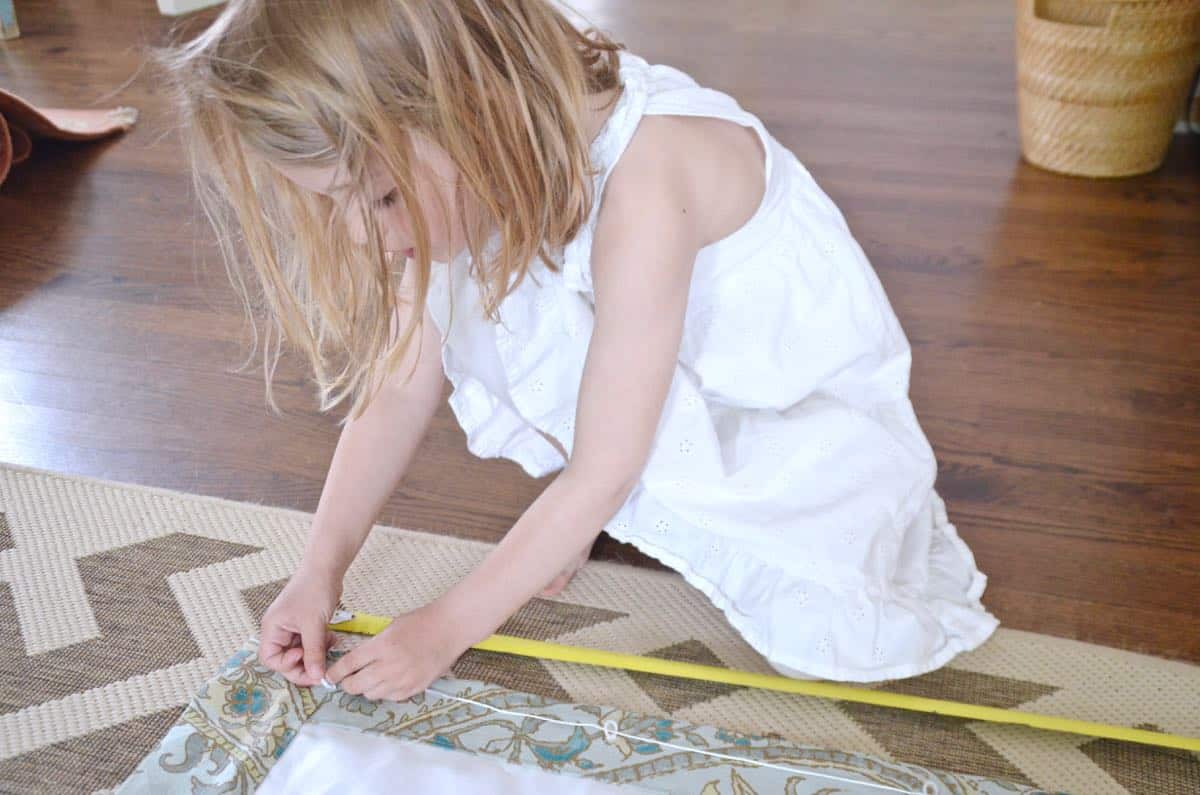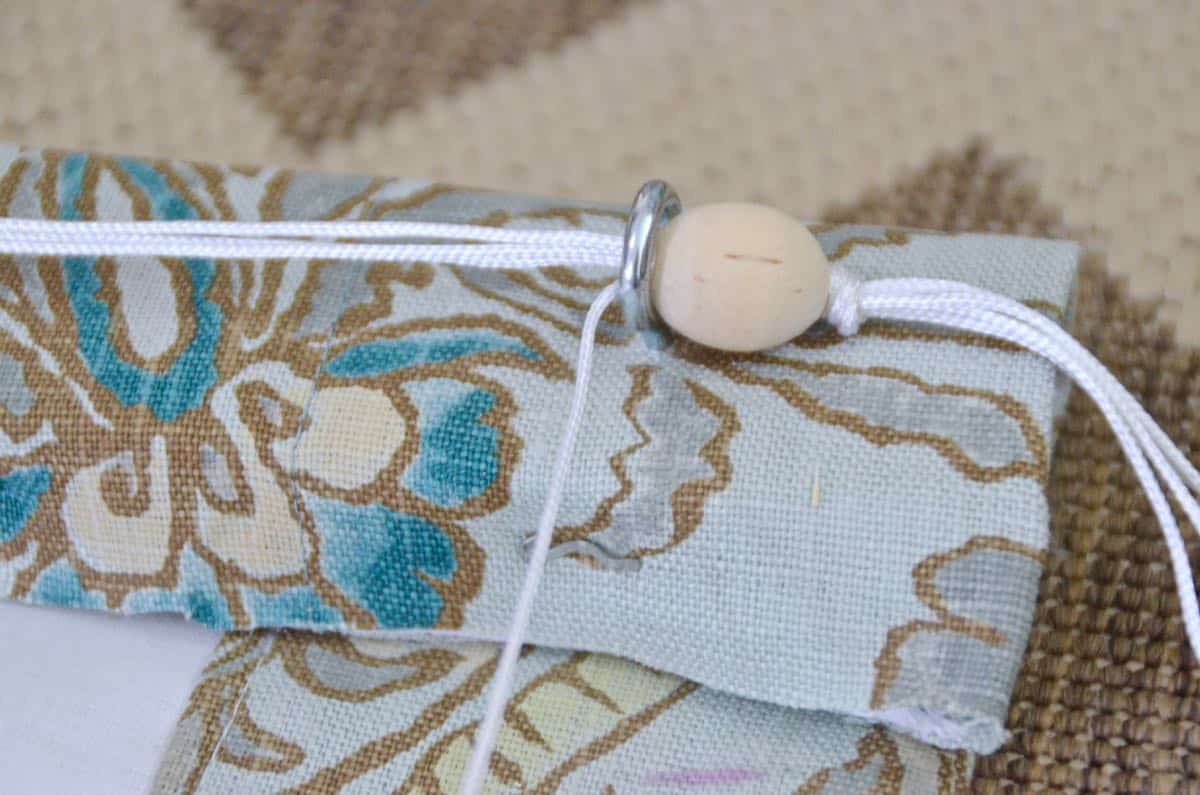 Caution:
Roman shade cords are a big-time strangulation hazard so I made sure to screw the cleat in well above the reach of the kids so the cords are never dangling loose.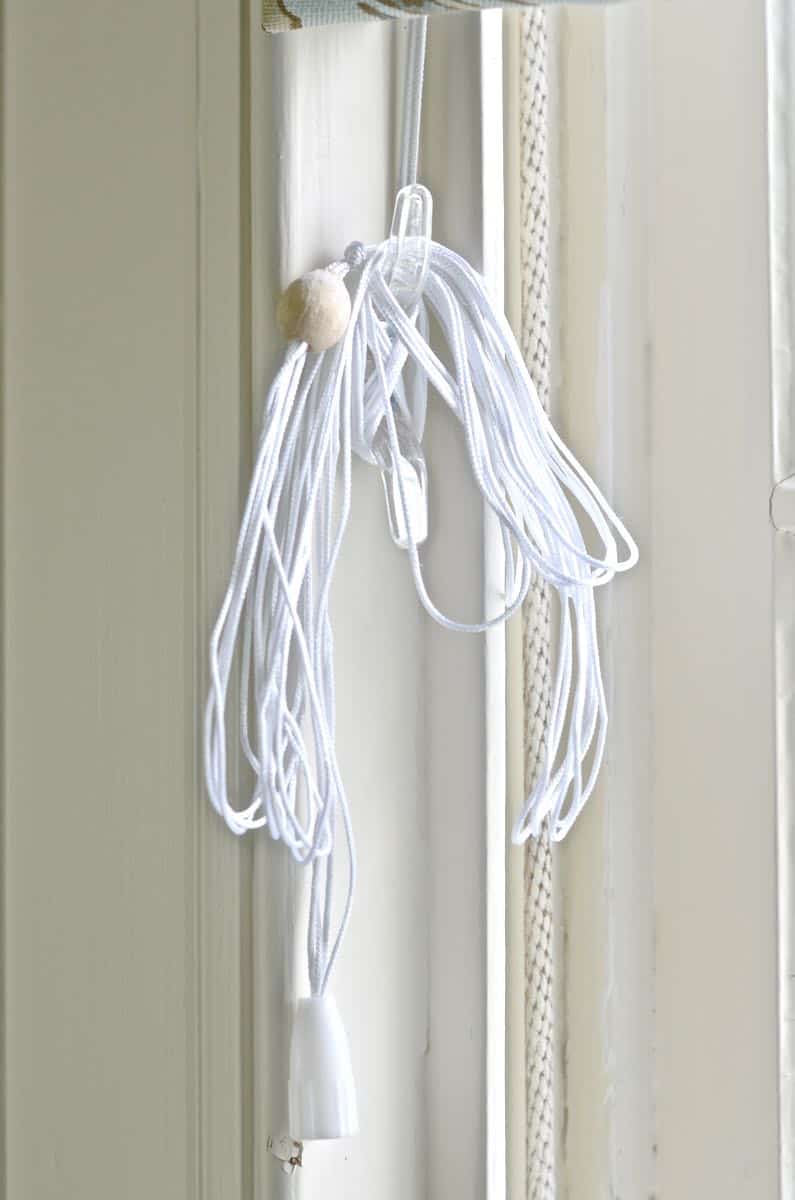 You'll hate me when I tell you this fabric was picked up at the flea market a while ago and it worked perfectly for this space. I love it.
Don't they bring the room together so nicely?