HOW TO BUILD EASY WOODEN WINDOW BOXES
One of the sneaky exciting projects I had planned for the shed were some window boxes. Turns out window boxes are stupid easy you guys! A few key tools will help, but they're basically building 101. (Full material list at the end of the post, fyi.)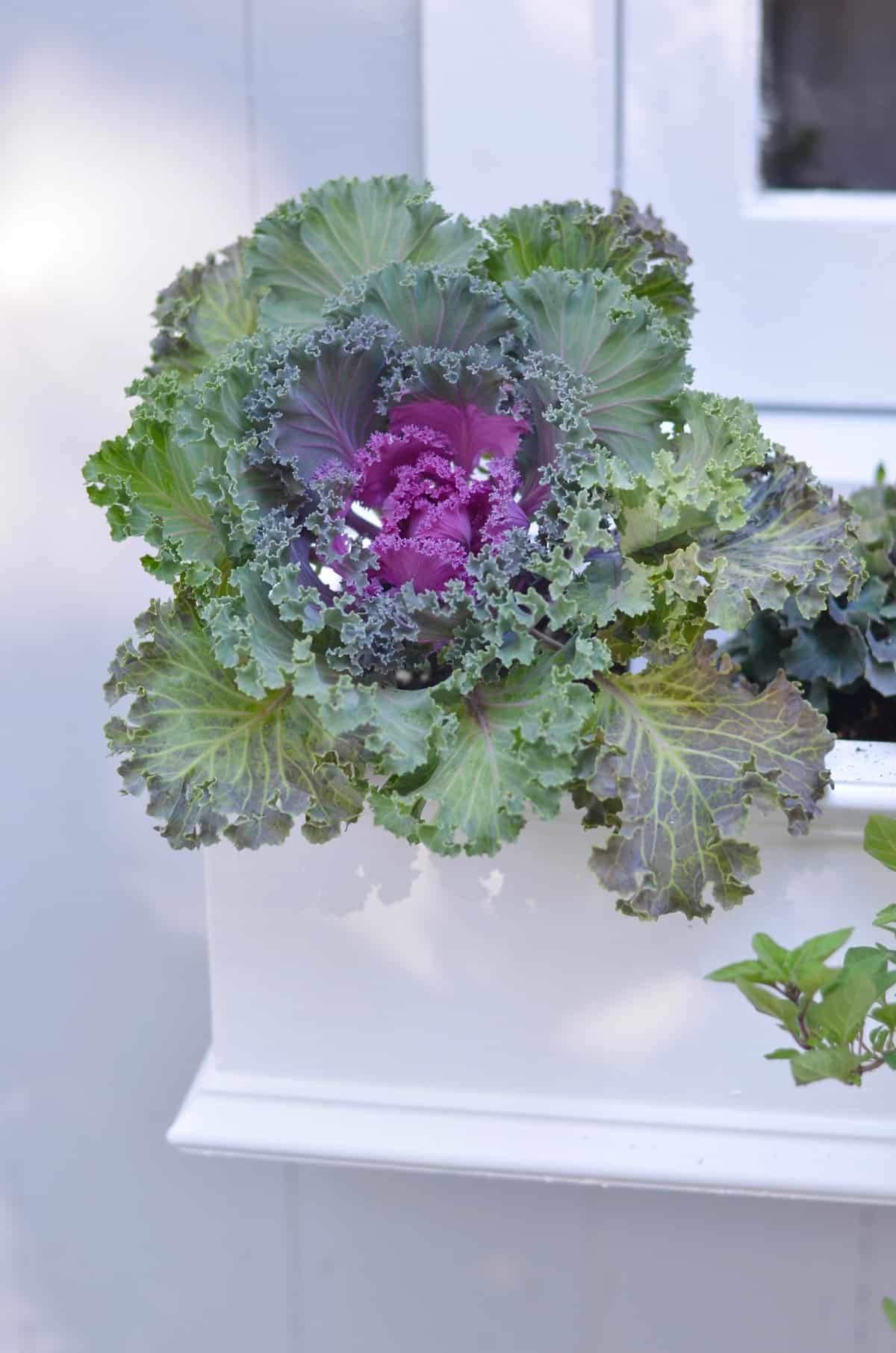 Before I launch into the window box tutorial… quick update on other shed related projects:
• The floor is super clean and ready for paint: chalk paint from Cece Caldwell is coming TOMORROW! I'm officially stalking the FedEx tracking link… paint is in New Jersey as I type.
• I have painted all the shelving white. I know my vision board from week 1 shows it unpainted… I just thought the white would be nice.
• I *think* I have a game plan for the walls. Trying to find places for my artwork hoard as well as some useful storage! Here's a sneak peek of ONE wall decor makeover in progress.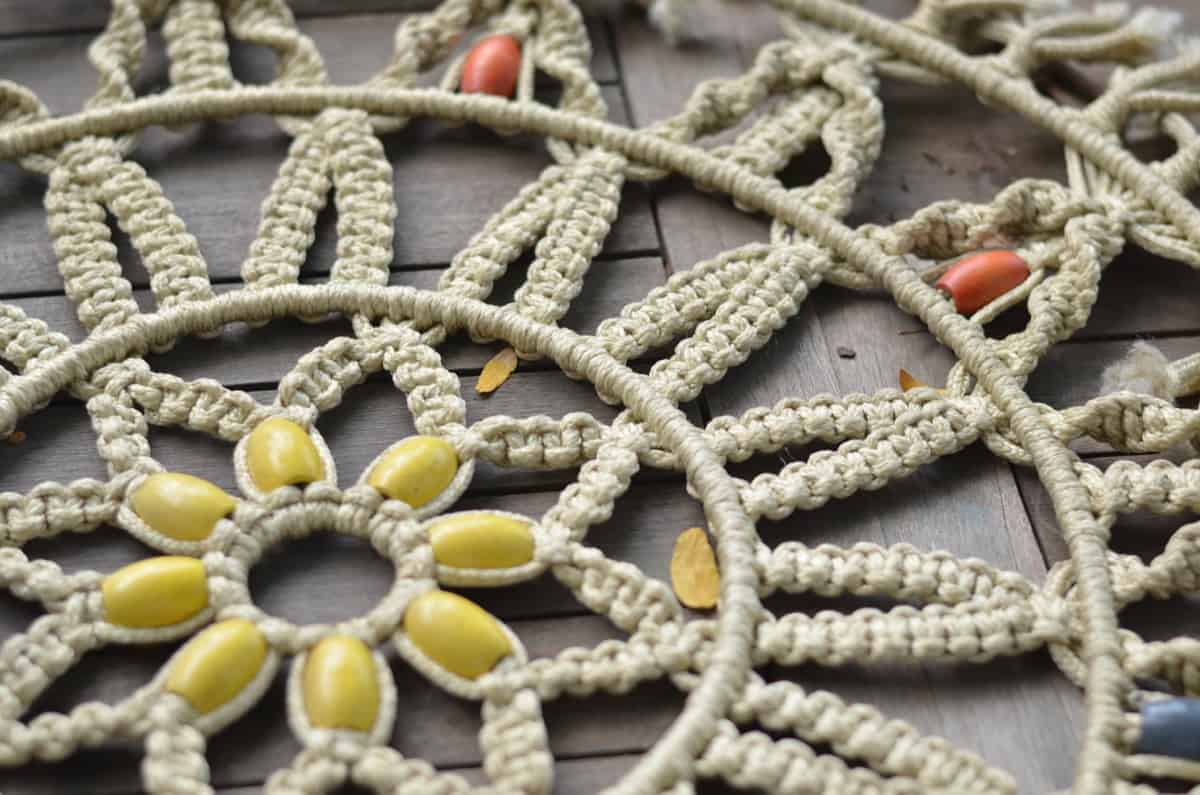 Like I've said before, once the floors are painted… I can move things in and start to play around. COUNTING THE MINUTES! Enough of the blabbing… wanna know how to make super easy window boxes? Coming atcha.
Disclosure: I am STOKED that Behr sent me a bunch of their exterior paint for this shed… I showed you glimpses of it last week INSIDE the shed, but used it again this week on the window boxes! Woohoo… paint for the win!!!
How to make your own window boxes
Step 1
Measure the width of your windows. This is somewhat subjective, but a general rule of thumb is to make your window boxes as wide as the window sill. If the windows have shutters or oversized trim, a wider window box might be appropriate.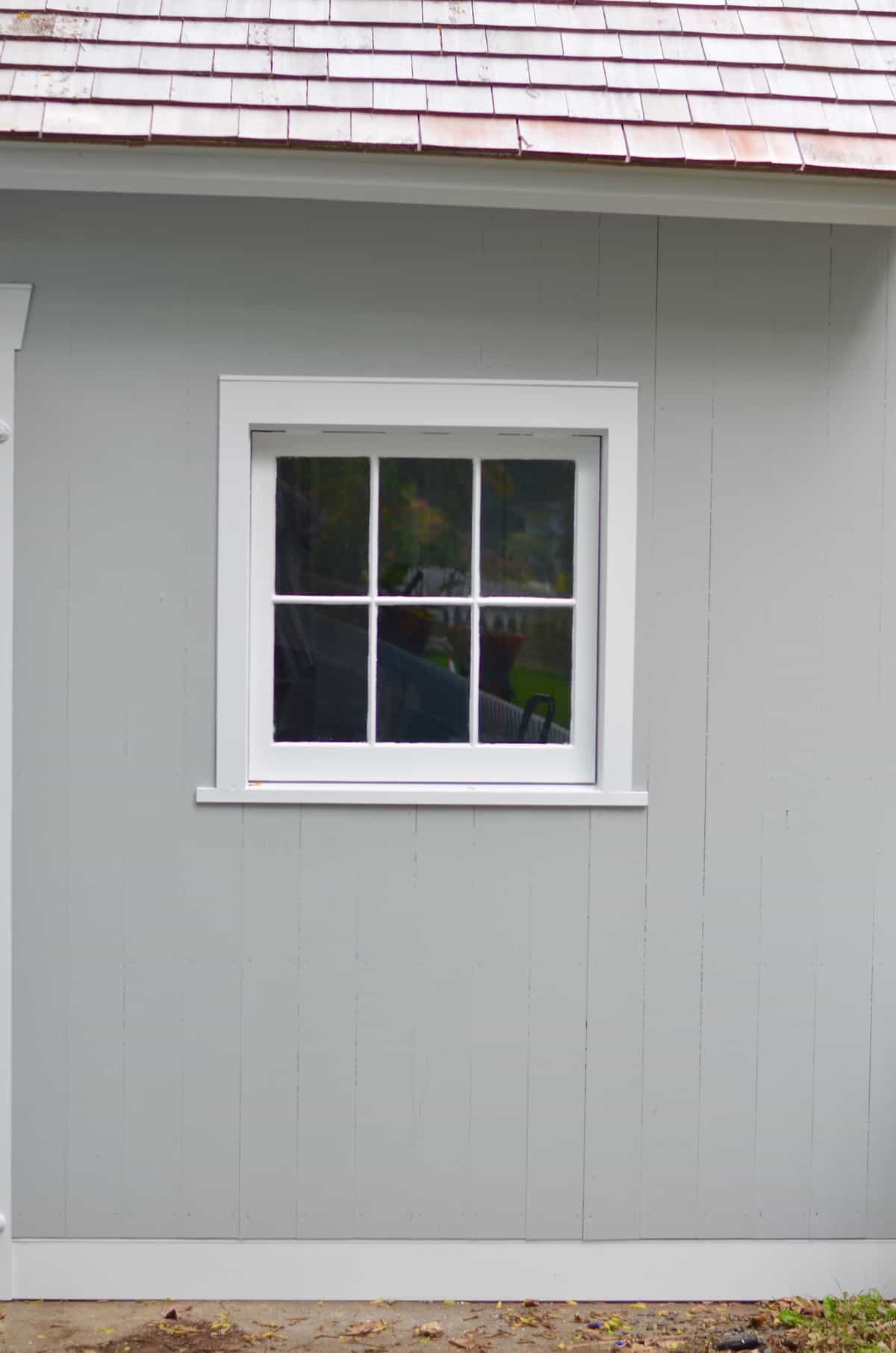 Step 2
I used cedar for these because cedar is more rot resistant than a standard pine wood… but be prepared it's a little bit more expensive. I went to Home Depot and bought the widest cedar they had which was about 6 inches. I also picked up a plastic planter to set inside my window box. Not only does this help preserve the wood, but it also makes it a million percent easier to swap out plants from season to season. The plastic planter dictated how deep to make my window boxes.
Step 3
Cut your wood. Either have the folks at Home Depot cut your lumber or you can cut it at home, but you want the front and back boards to be the width of the window sill. The two smaller end boards will be slightly longer than the width of the plastic planter.
Step 4
Assemble the planter frame. If you don't have a Kreg jig, you can certainly pre-drill and countersink screws from the outside, but…. a basic portable Kreg jig is pretty reasonable and SUCH a great investment (this is the one I have (affiliate), but they also make one even less expensive that only has 1 drill hole.) IF you're using pocket holes, the only disadvantage is that to have the smaller end pieces inset, you also need a right angle drill (affiliate). Another good investment, but otherwise, you won't have room to screw in one side of the window box. (An alternate option would be to countersink regular screws from the back of the window box since you won't see them anyways!)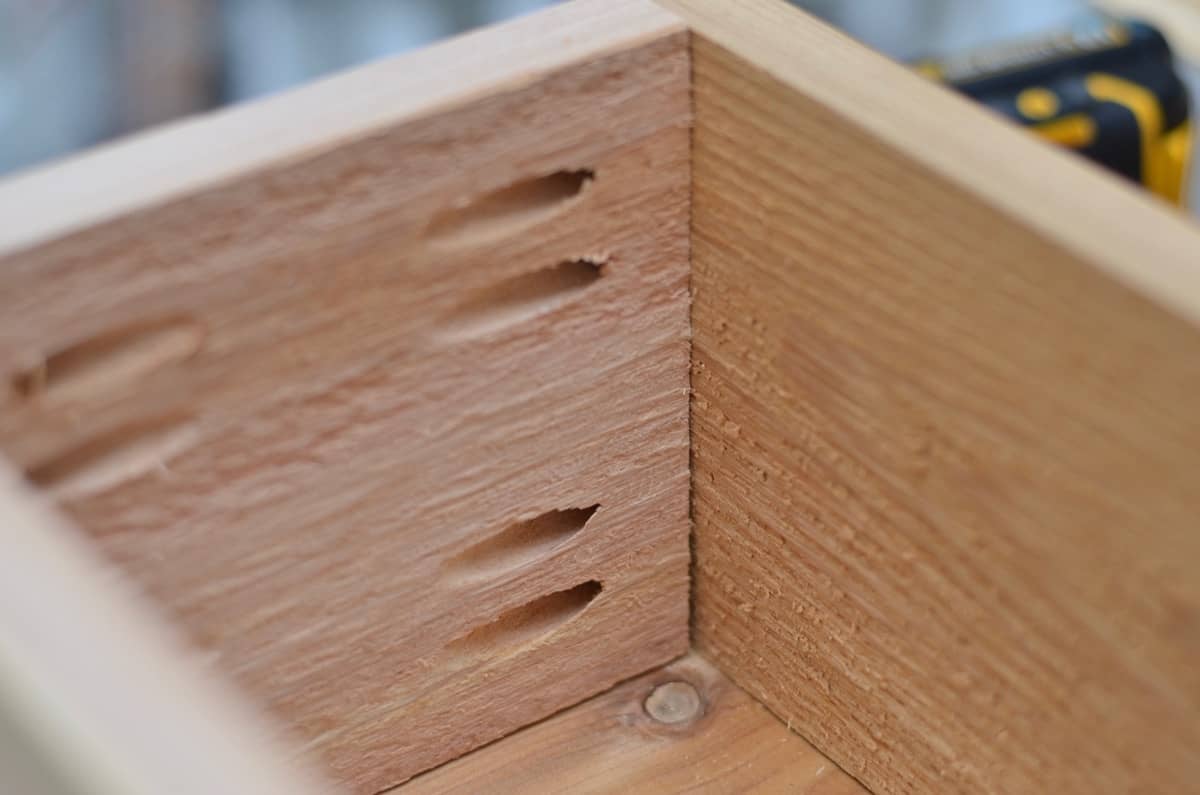 Step 5
Attach the bottom to your planter. Because I'm using a plastic insert, I opted for slats across the bottom of the planter to allow for better drainage and less standing water. I predrilled and attached the bottom slats across the bottom. My trim pieces were thick enough to cover the slat edges. If your trim is narrower OR you're skipping trim, I would inset these slats between the front and back side of the planter to make for a cleaner aesthetic.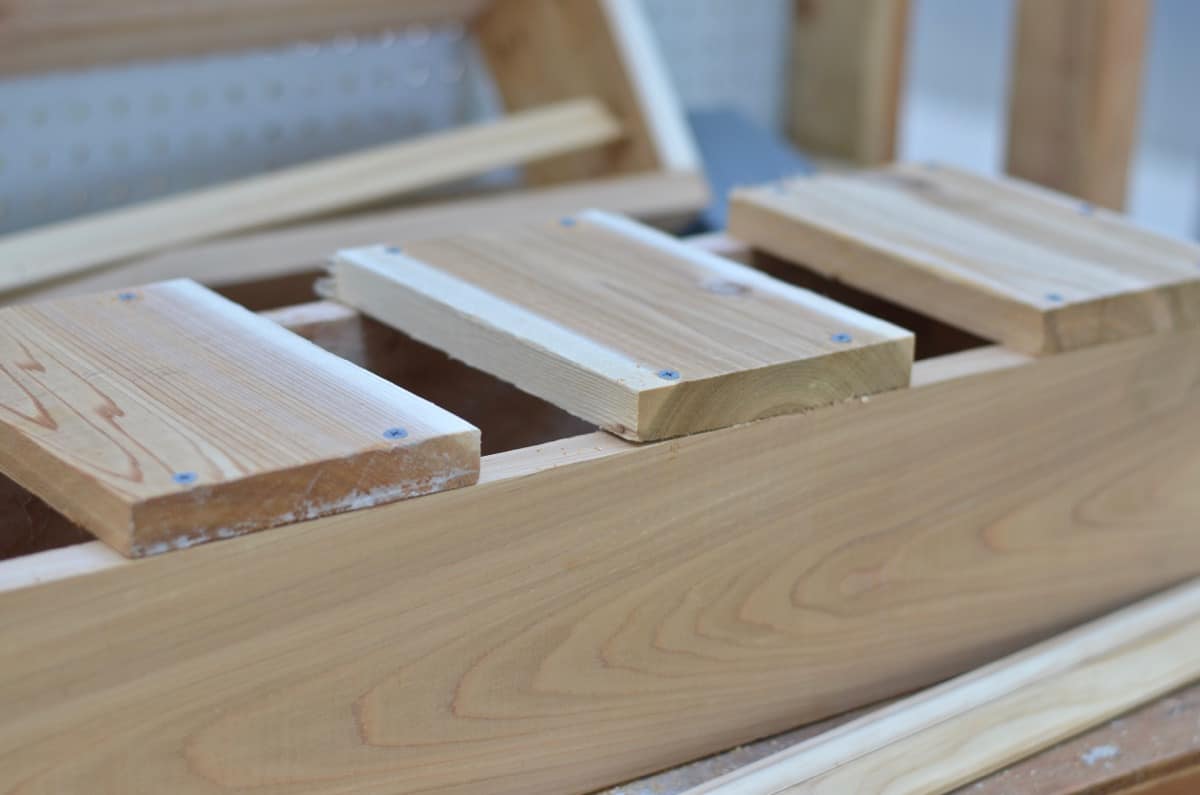 Step 6
Add trim. This is where you get to add a little flare to your window box (or not!). Trim is TOTALLY subjective and sky's the limit how fancy or simple you want to get. Use some wood glue and a brad nailer to attach. I mitered the corners for a clean edge.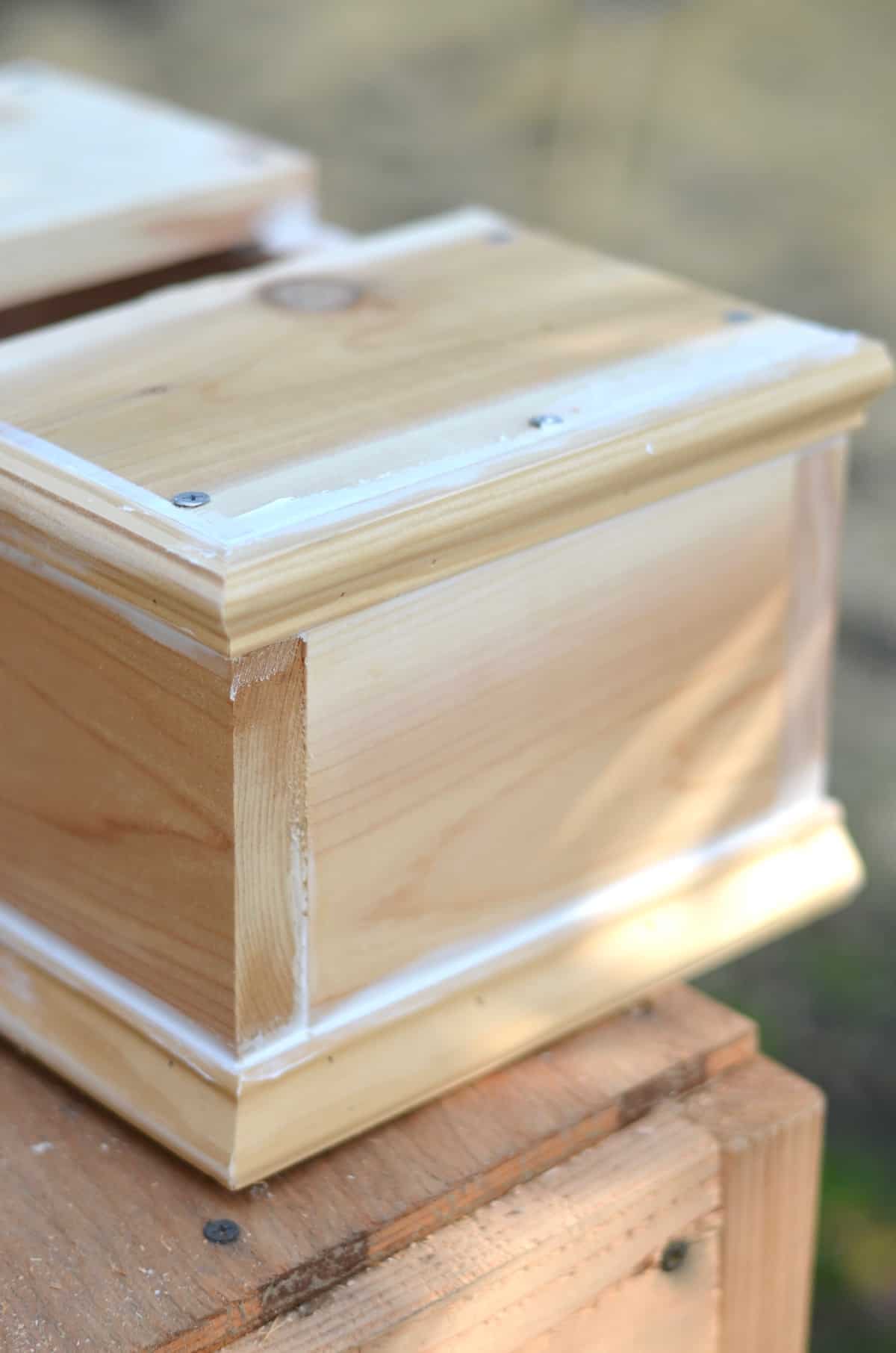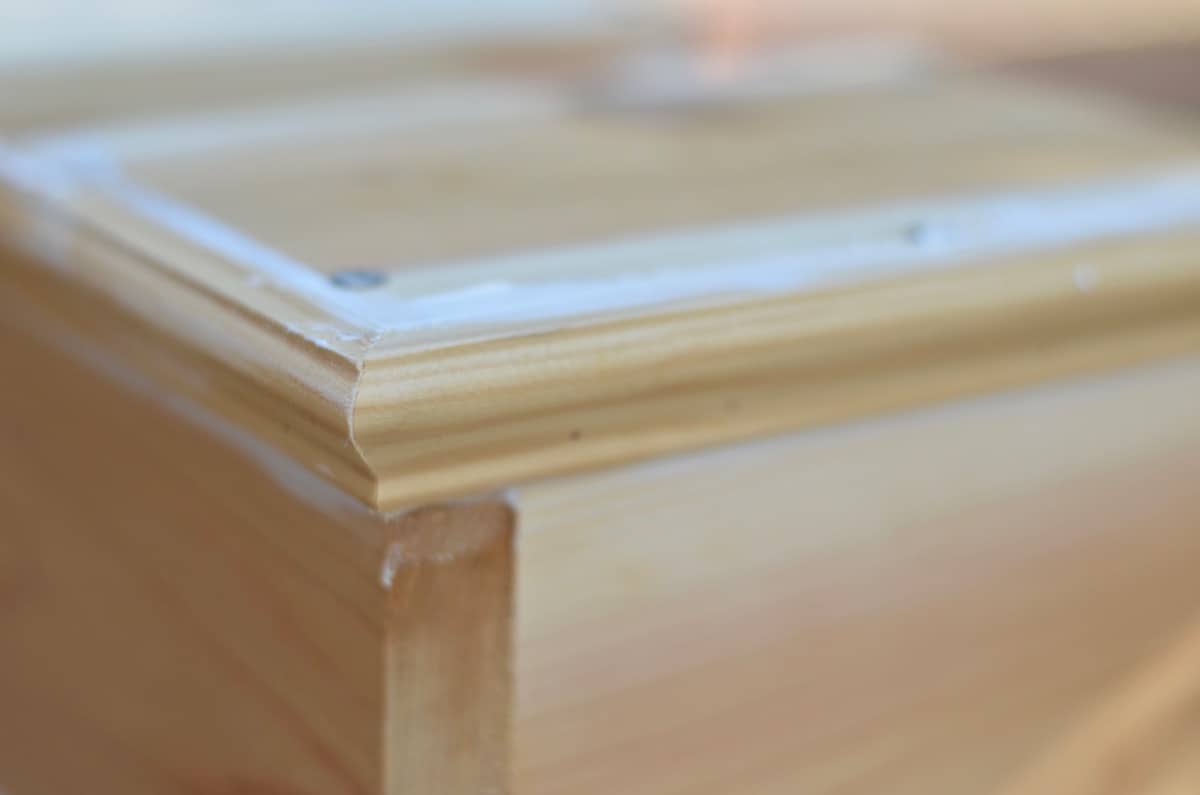 Step 7
Caulk. Caulking sucks. But it's necessary here. You'll want to use a vinyl (i.e. flexible) caulk that will move with your wood and keep it safe from the elements. Make sure you find one that's paintable also. I used this one (affiliate). At this point, fill in the few little nail holes also.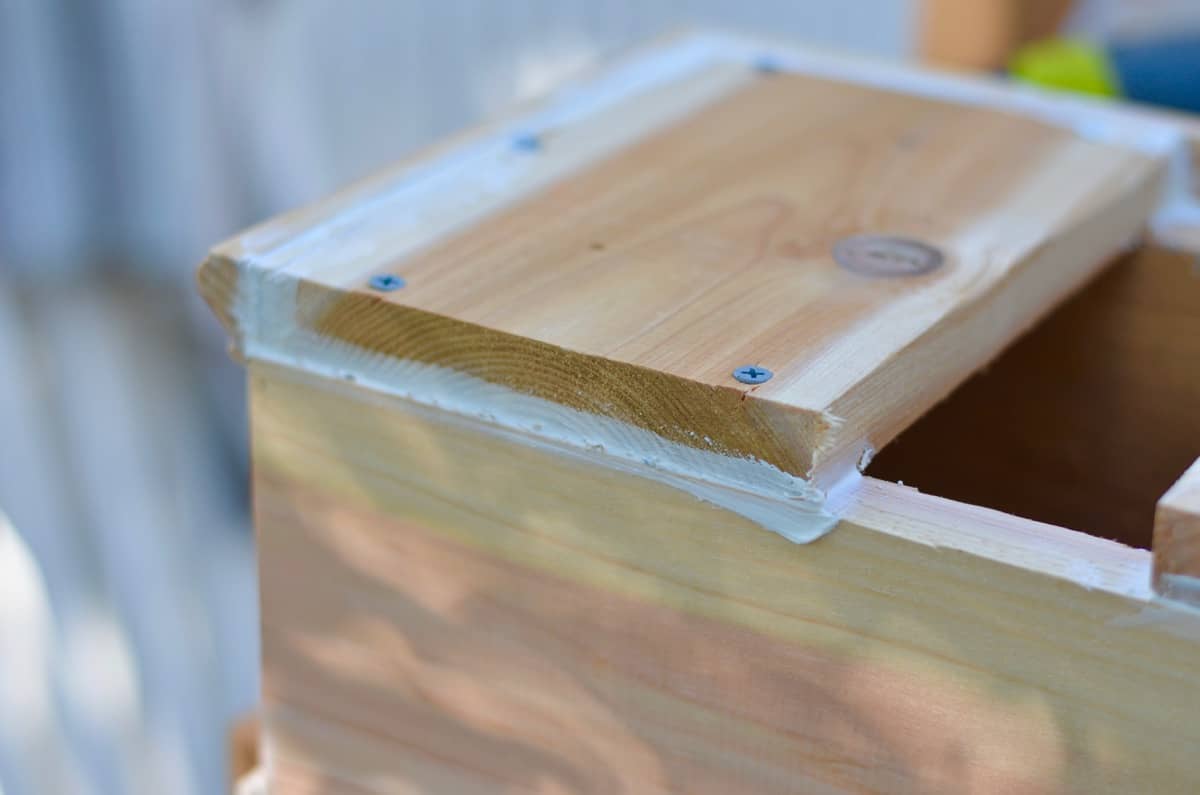 Step 8
Paint. Make sure to use an exterior paint. As I mentioned above, I'm using Behr's Premium Plus Ultra Stain Blocking Paint and Primer in One… I love that it's water based but still great coverage.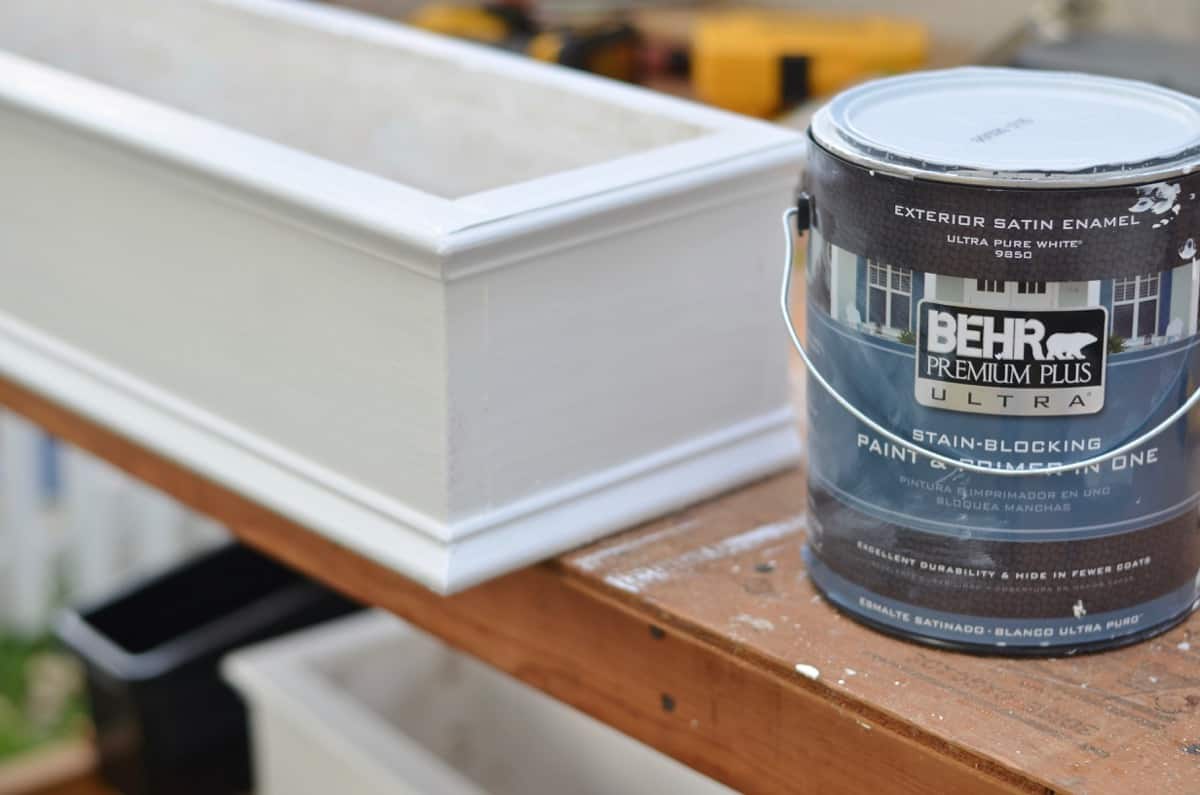 Step 9
To mount the window box, ideally you should drill into studs. For our shed it was easy to find studs because the backside is exposed framework.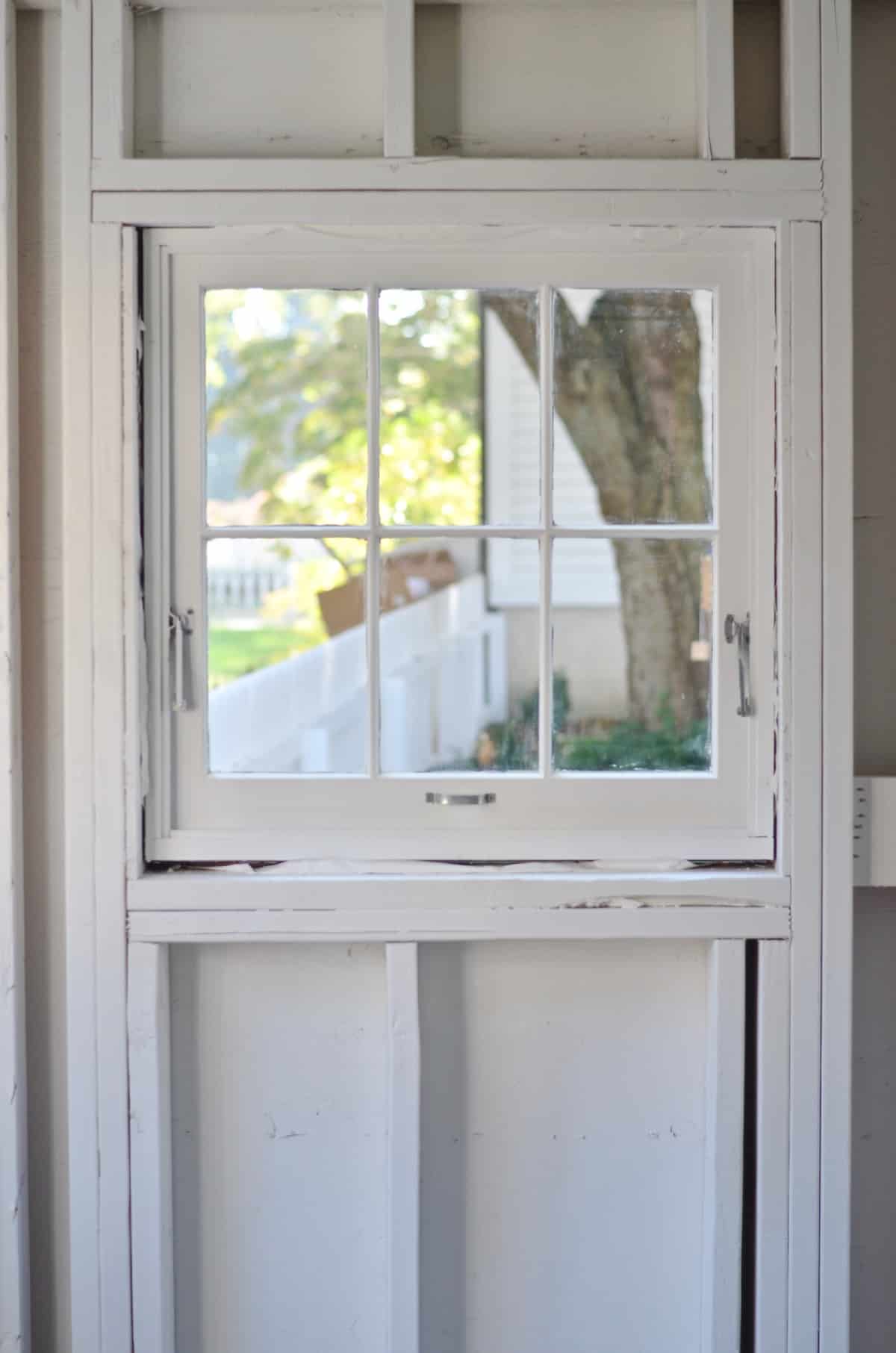 Using a level, mount your L bracket so that the window box sits just below the window sill. Screw into the side of the building first, then place the window boxes onto the bracket and screw up from the bottom into the window boxes.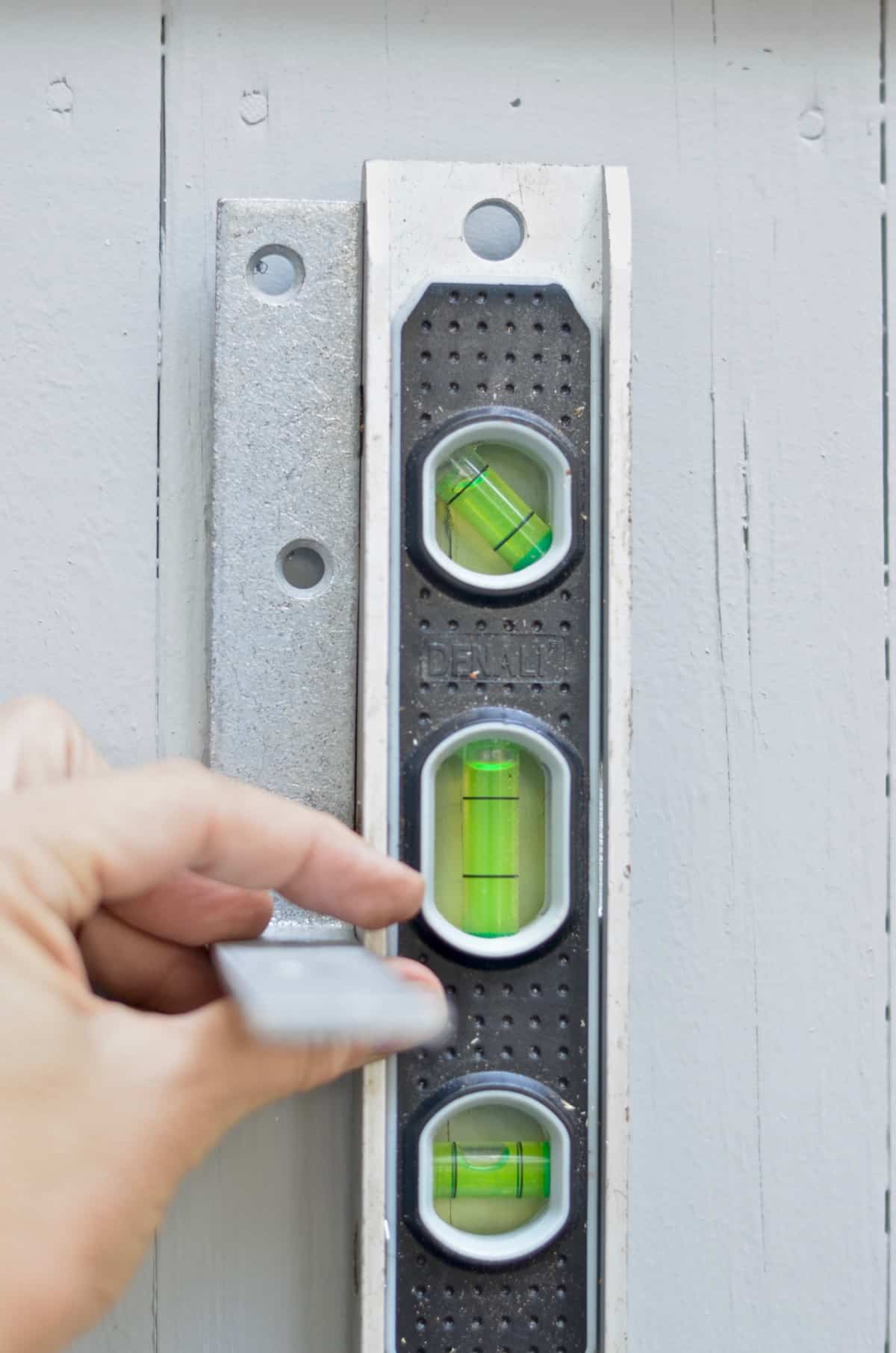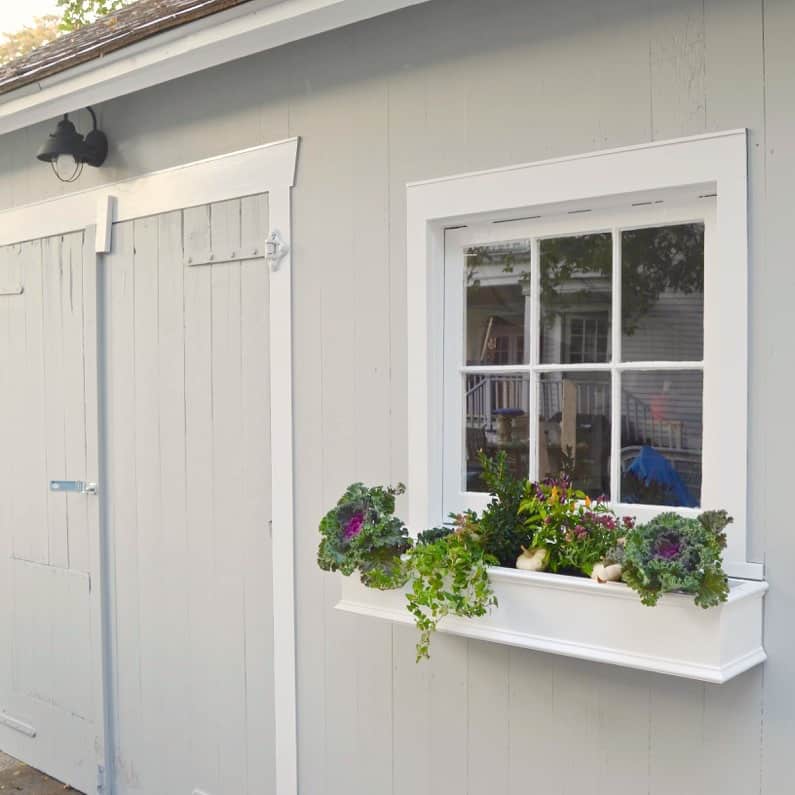 Materials
• Cedar boards
• Decorative Trim
• Kreg Jig
• Right angle drill
• Brad nailer
• wood glue
• caulk
• wood filler
• paint
• L bracket long enough to support your window box
• plastic planter box
• Potting soil
Don't they make the front of the shed look adorable?! I grabbed the plants at my favorite Terrain and Home Depot. Hopefully all of these except for the pepper plant can stand up to a frost so they might stick around for a few more weeks!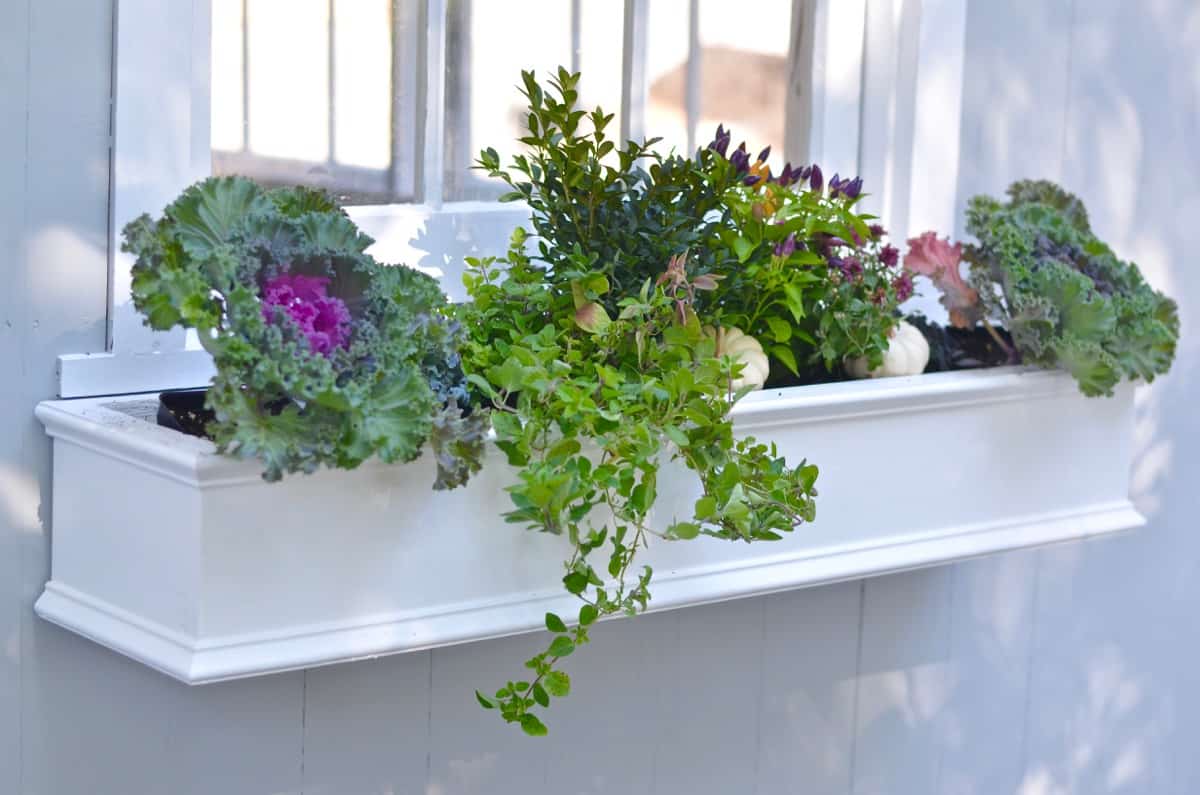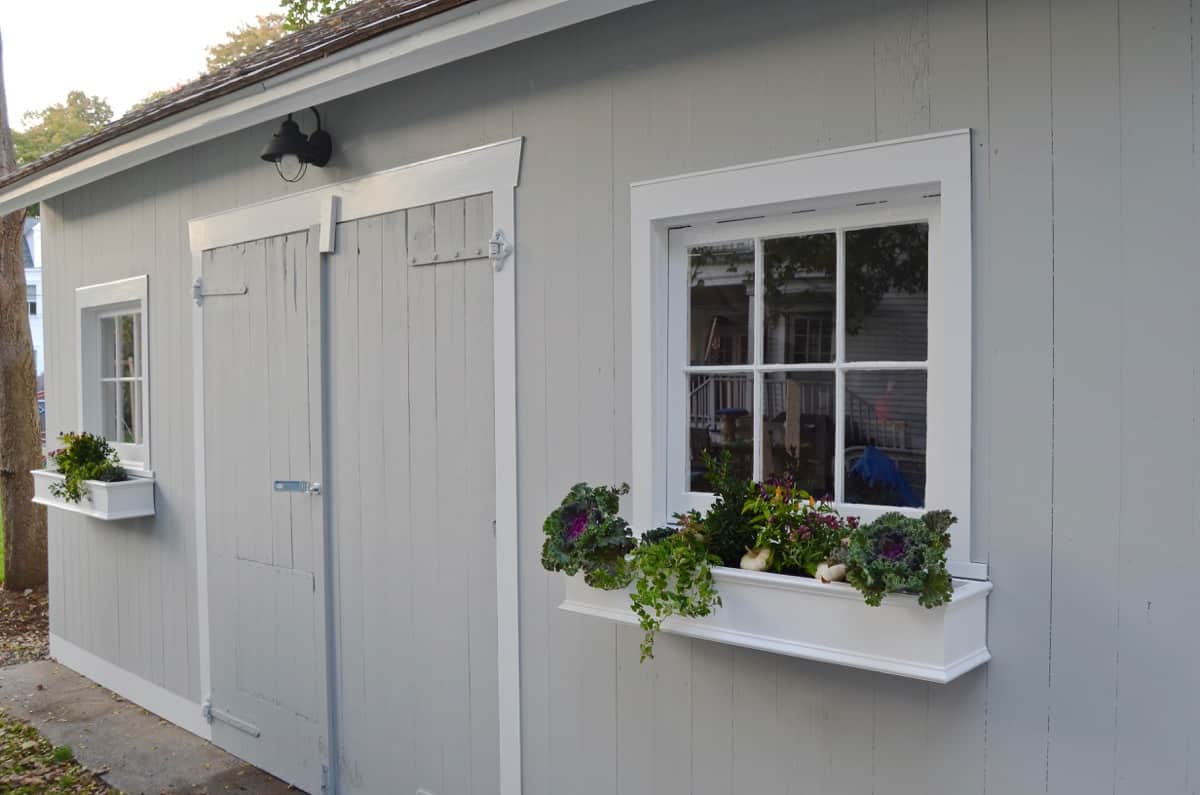 So here's how the shed looked before and after window boxes… a really simple but impactful update!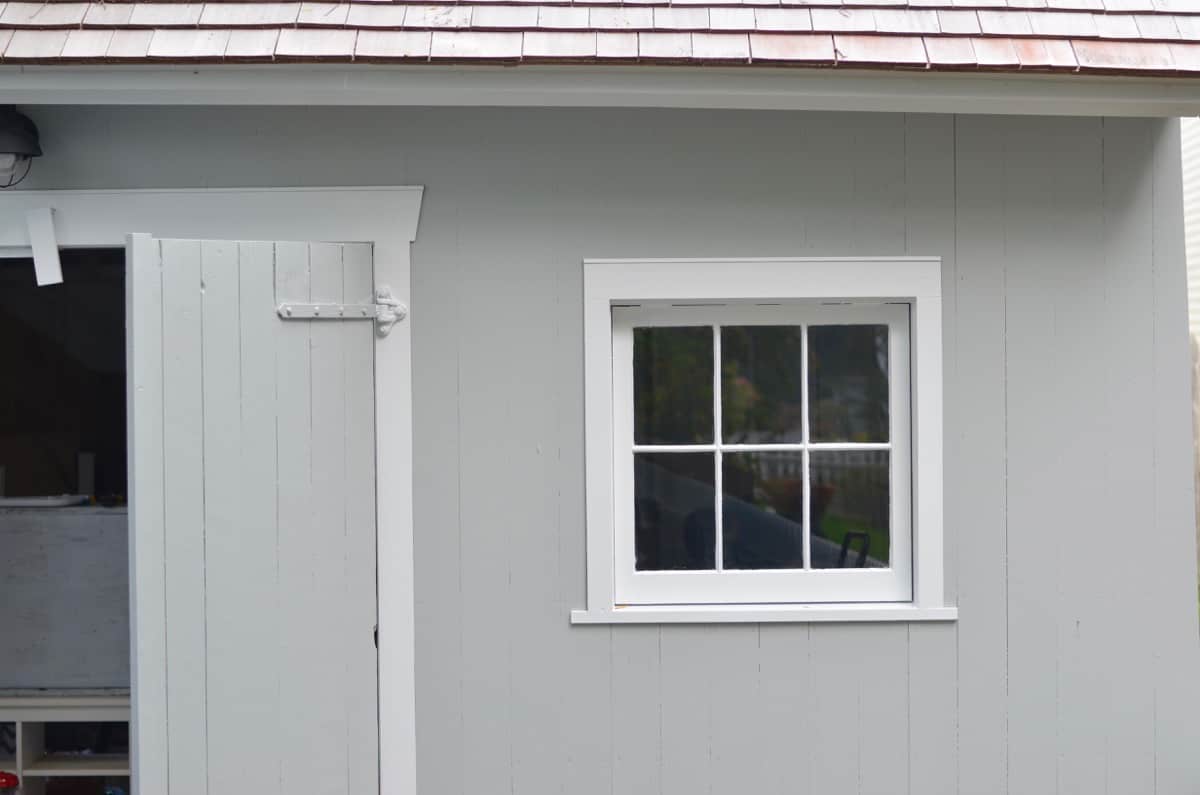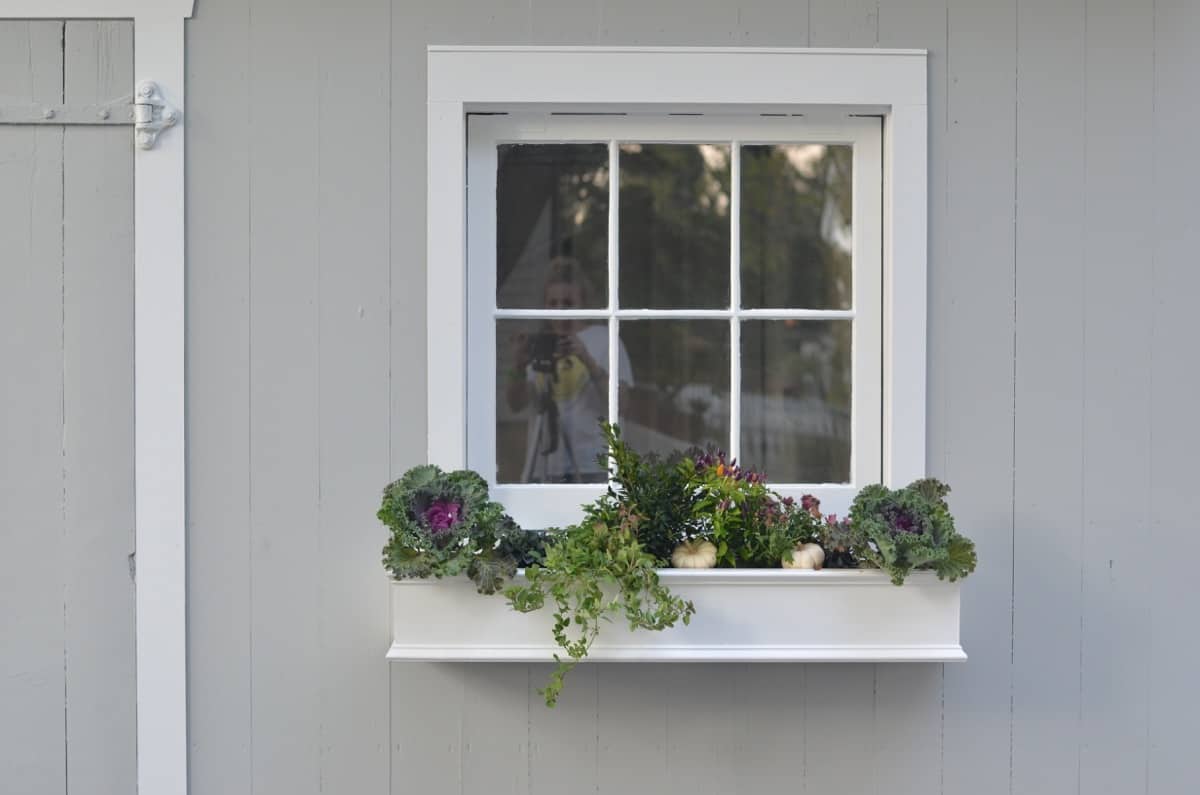 Now comes the fun part! Head back over to Calling It Home and see what progress everyone else has made this week! The best part about the One Room Challenge is being in such great company as I work away at this makeover!