DIY 80's-Style Splatter Paint Top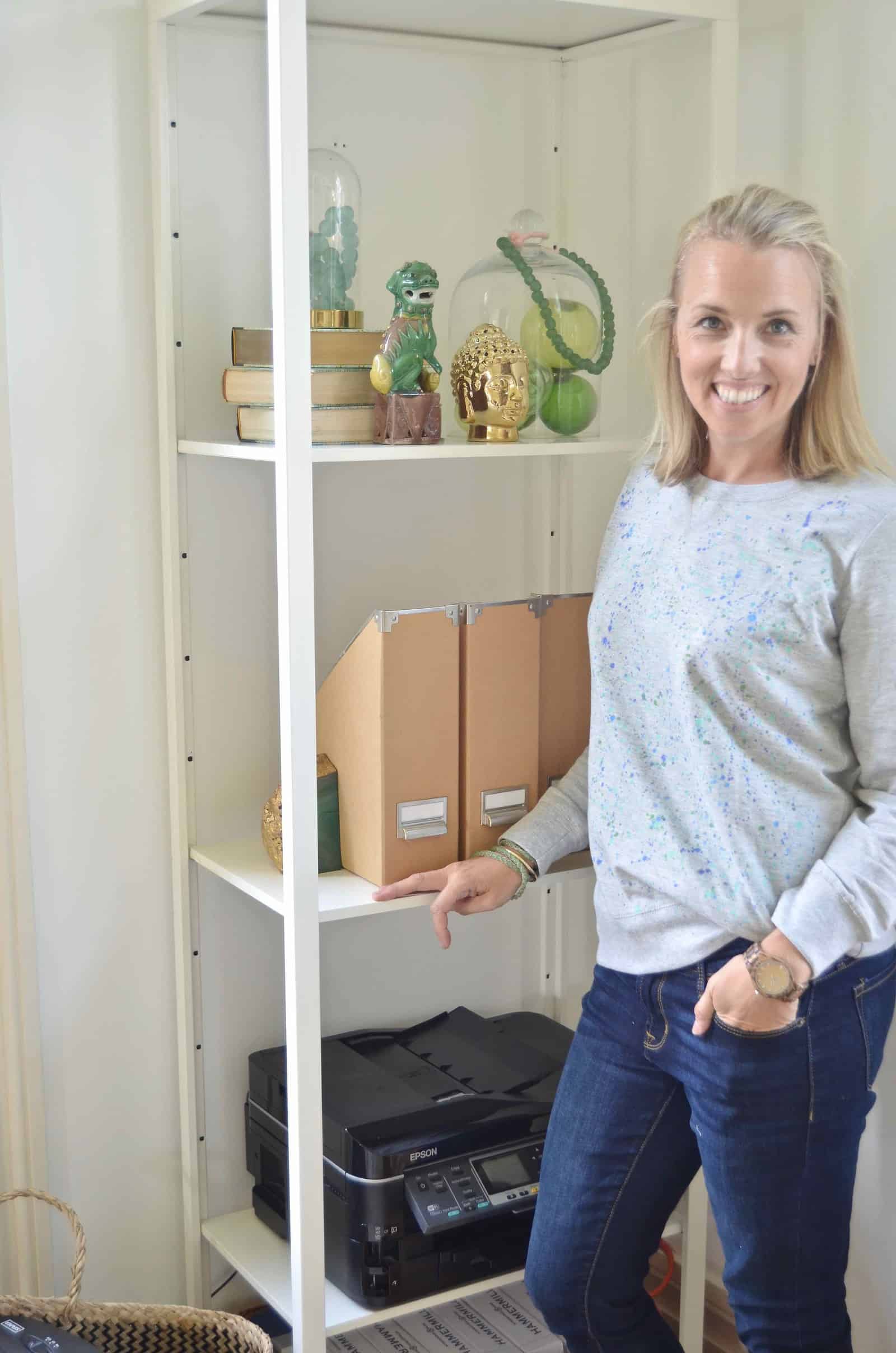 I made this earlier in the season, but given the current temps… I haven't had much chance to wear it! When I saw a splatter paint sweatshirt on the racks at a local department store, it brought me back to my glory days with rubber madonna bracelets and fluorescent nail polish.  But, for $40, I knew I could do better! (Materials list at the end of the post!)
Step 1: Prep.
Wash and dry sweatshirt to remove any fabric sizing. Lay out a drop cloth over your work area.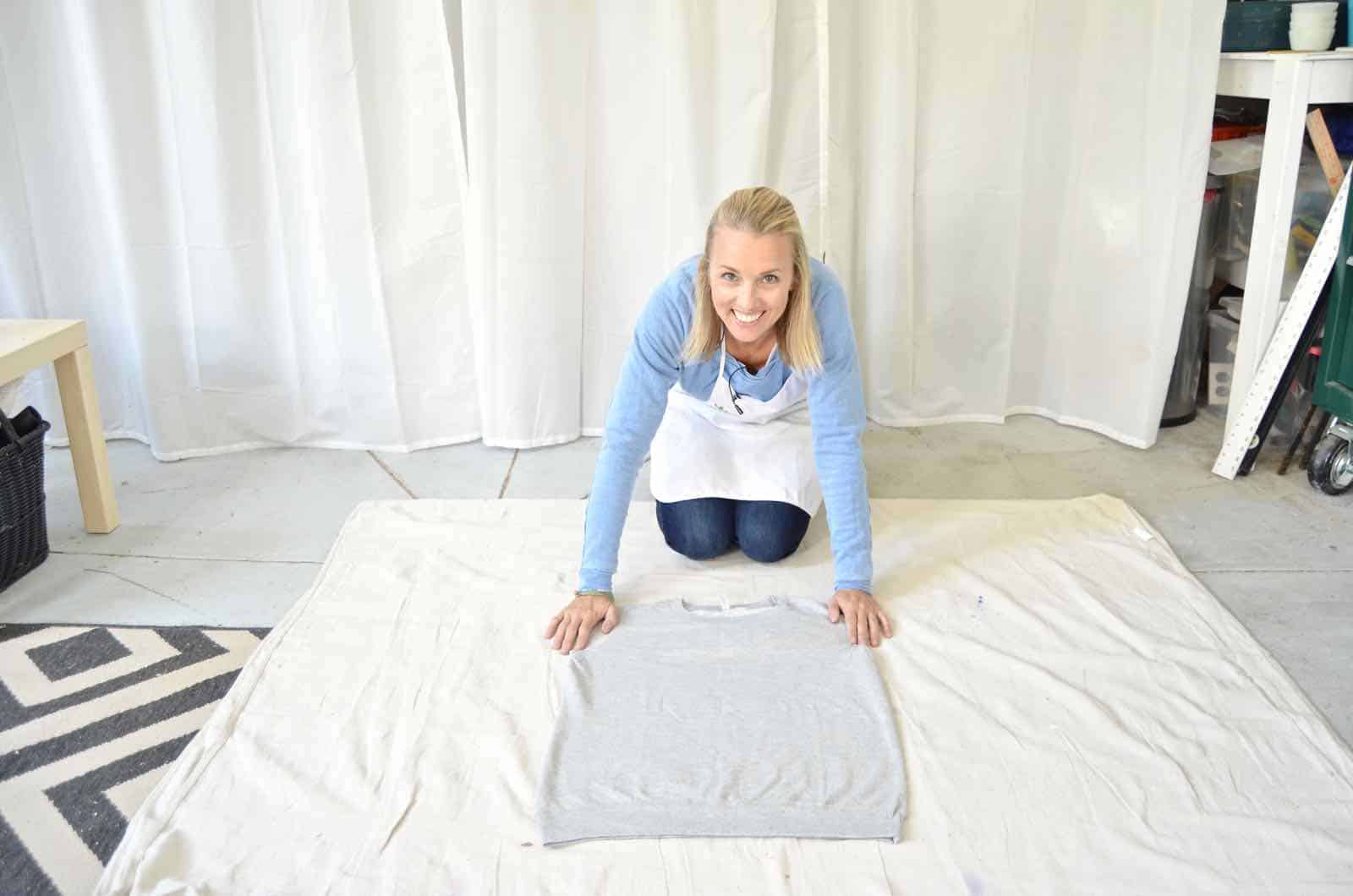 Step 2. Lightly dilute paint.
I mixed a tablespoon-ish of paint with *maybe* a small capful of water in plastic solo cups.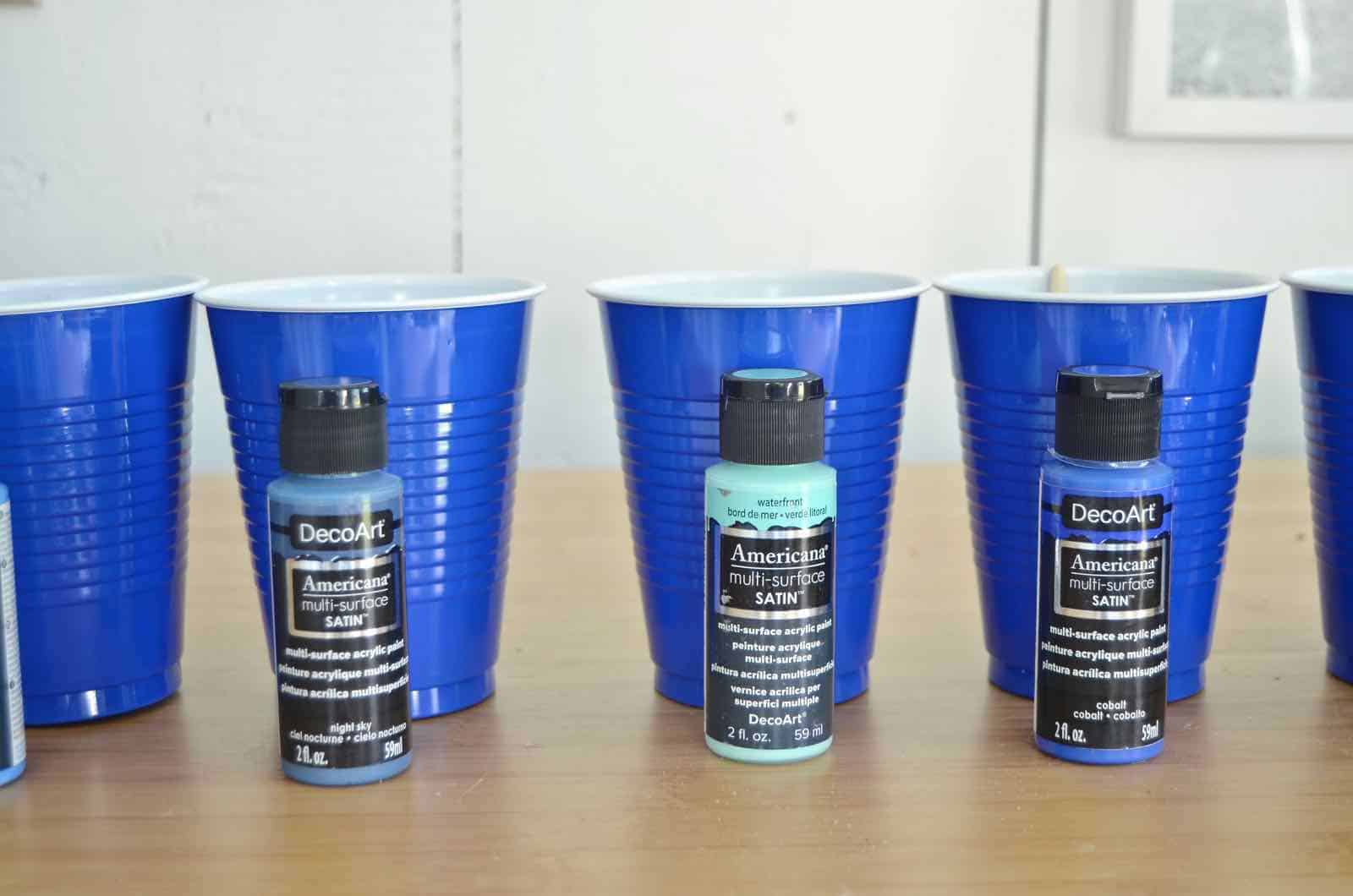 Step 3. Tape off sweatshirt.
I folded the sleeves under, placed a piece of cardboard between the front/ back of the top and taped off the exposed neckline.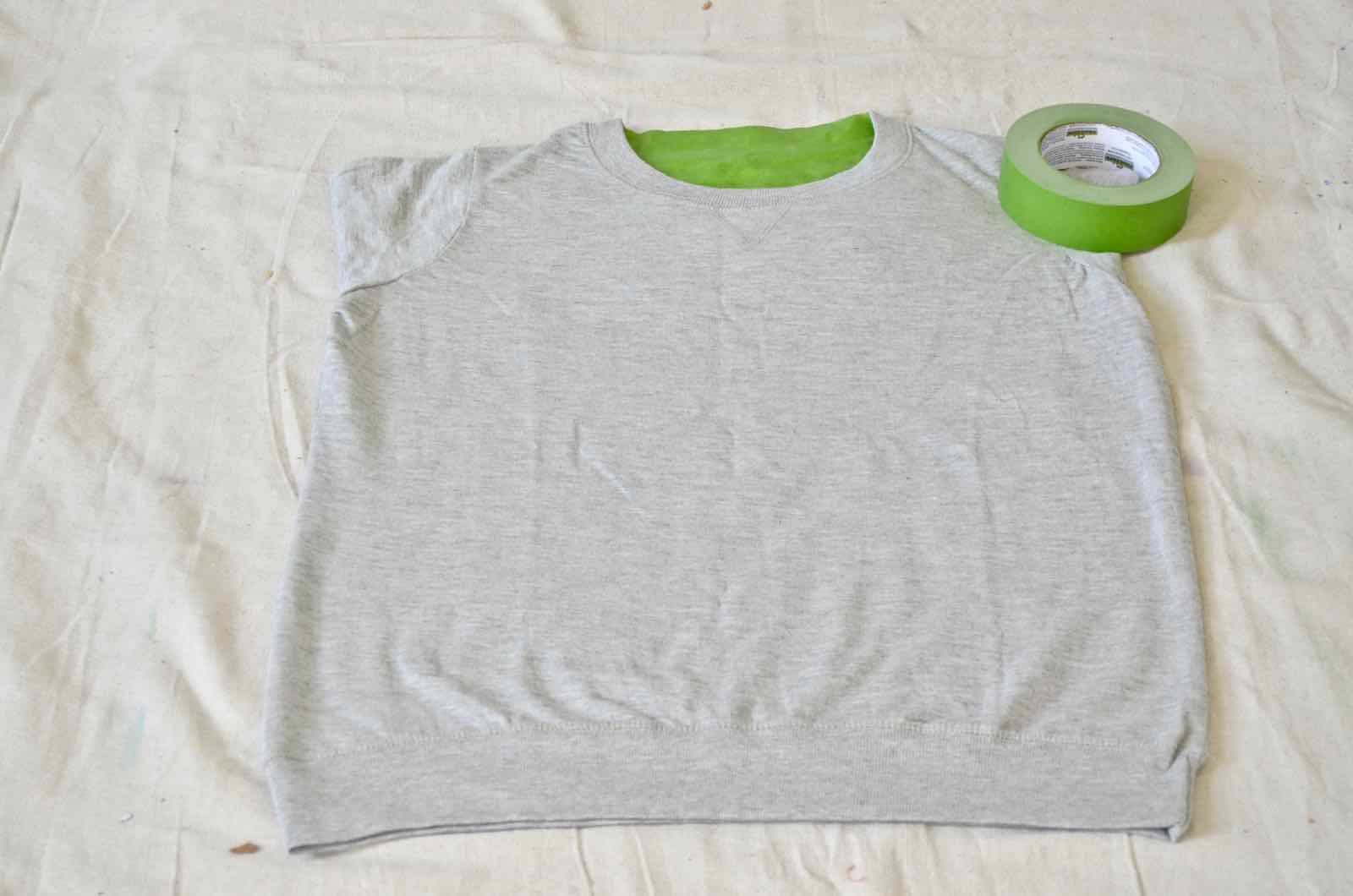 Step 4. SPLATTER!
The smaller the brush, the smaller the splatters. I used a small brush that was roughly no more than 1/2-inch wide. Test your paint density first to make sure it's not too watery or too thick. The paint should easily splatter and hold its shape on the fabric. I alternated between gentle flicking motions and tapping the paint brush.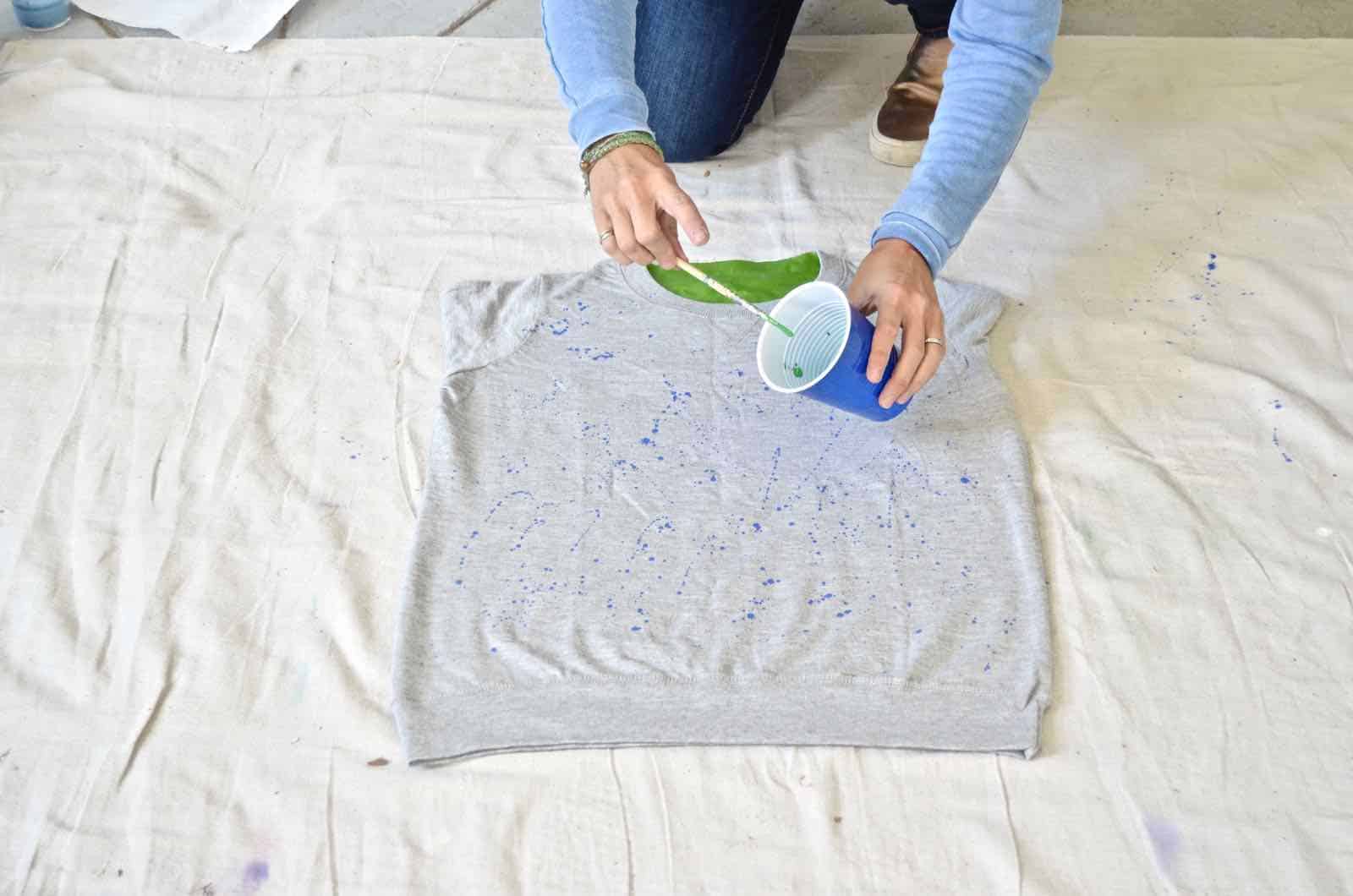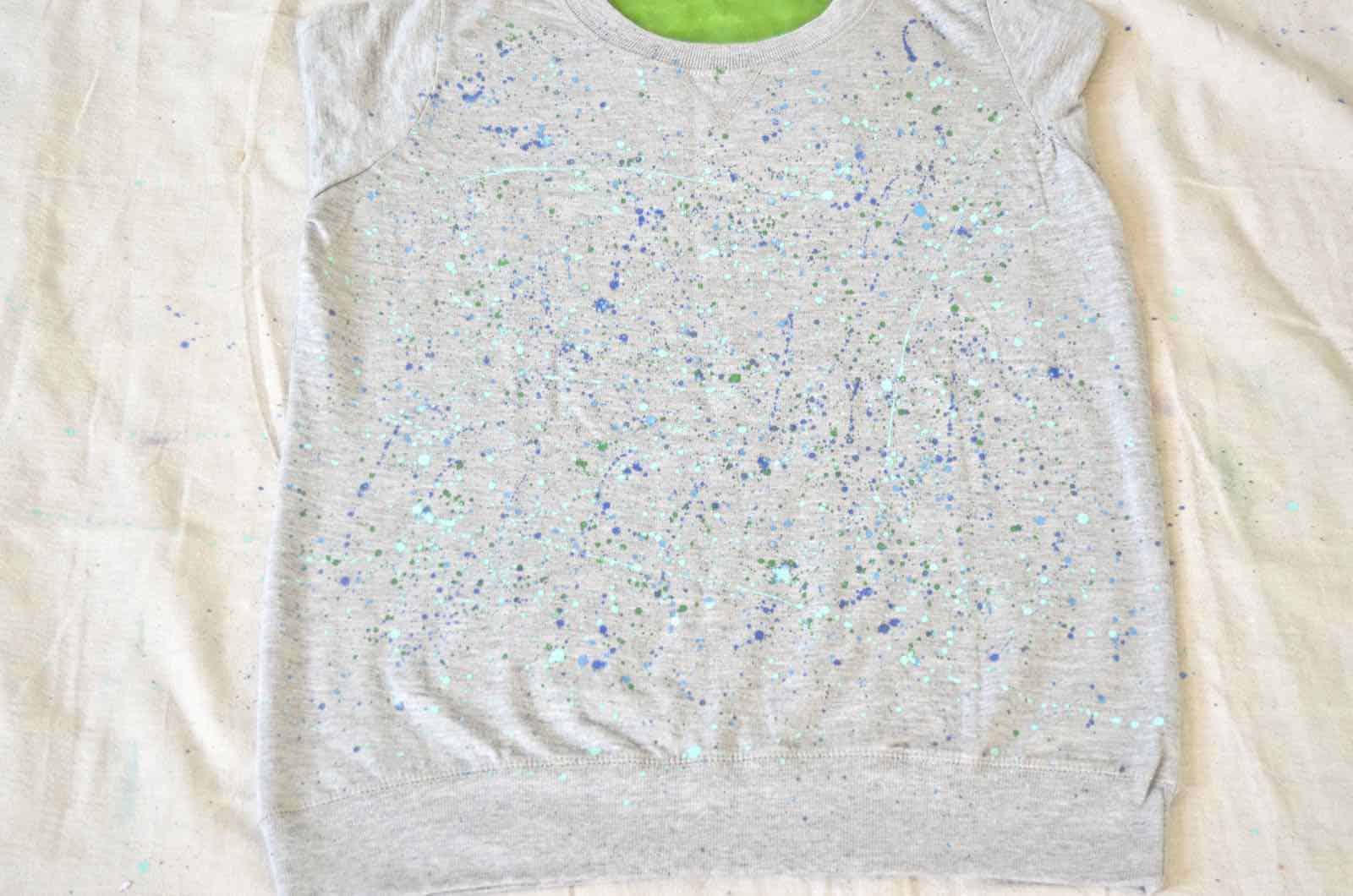 Materials:
(Affiliate links included for your convenience.)
If you prefer… you can watch the video tutorial HERE:
This is one of my favorite tops, and it honestly took 5″ to make and cost under $20. Also… because I used a fraction of my paint, I can make splatter paint clothing for miles! All things old are new again apparently!