#SwapItLikeItsHot: Flea Market Swap Meet
Psssst… this post *might* contain affiliate links: see my disclosure here.
The time HAS COME!!! #SwapItLikeItsHot, folks! A quick recap… Nine of my bloggy friends and I and were in kahoots to send each other fun, unexpected, flea market and thrift store finds. Nothing more than $10-15. We added a degree of difficulty by specifying a material: wood, metal, glass, ceramic or fabric. Fast forward a few weeks to today and we're all sharing our fun repurposed items!! After chatting with everyone for so long, I can't wait to see what magic everyone made with their goodies!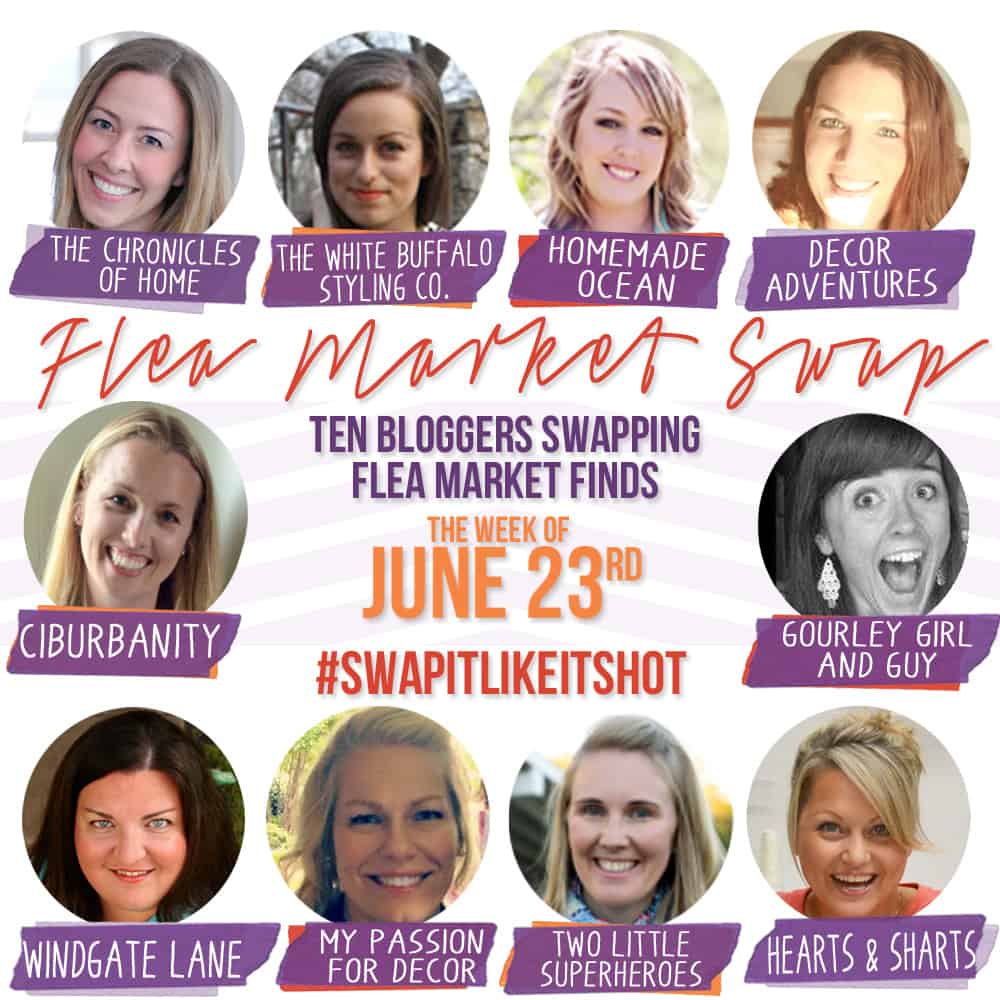 Wanna see what loveliness yours truly worked? I received my fabric items from the amazing Danielle at 2 Little Superheroes.  She gave me LOTS of options which was a problem. So. Many. Ideas!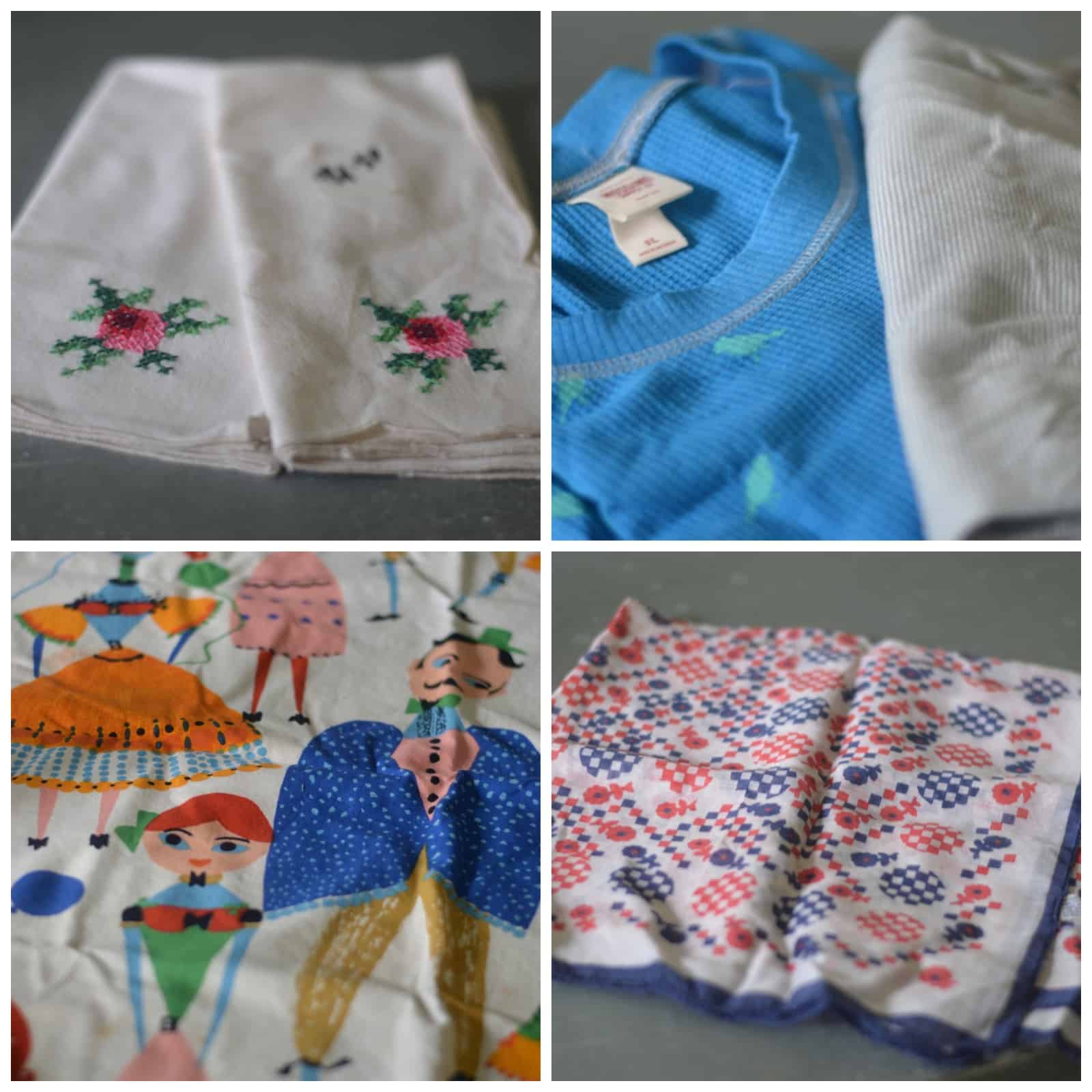 After a failed attempt at making a fun fabric necklace, I landed on this cool project.  If you like the looks of this, go HERE and check out the tutorial I followed. Lisa from The Red Thread was way more articulate than I could ever be so go show her some love.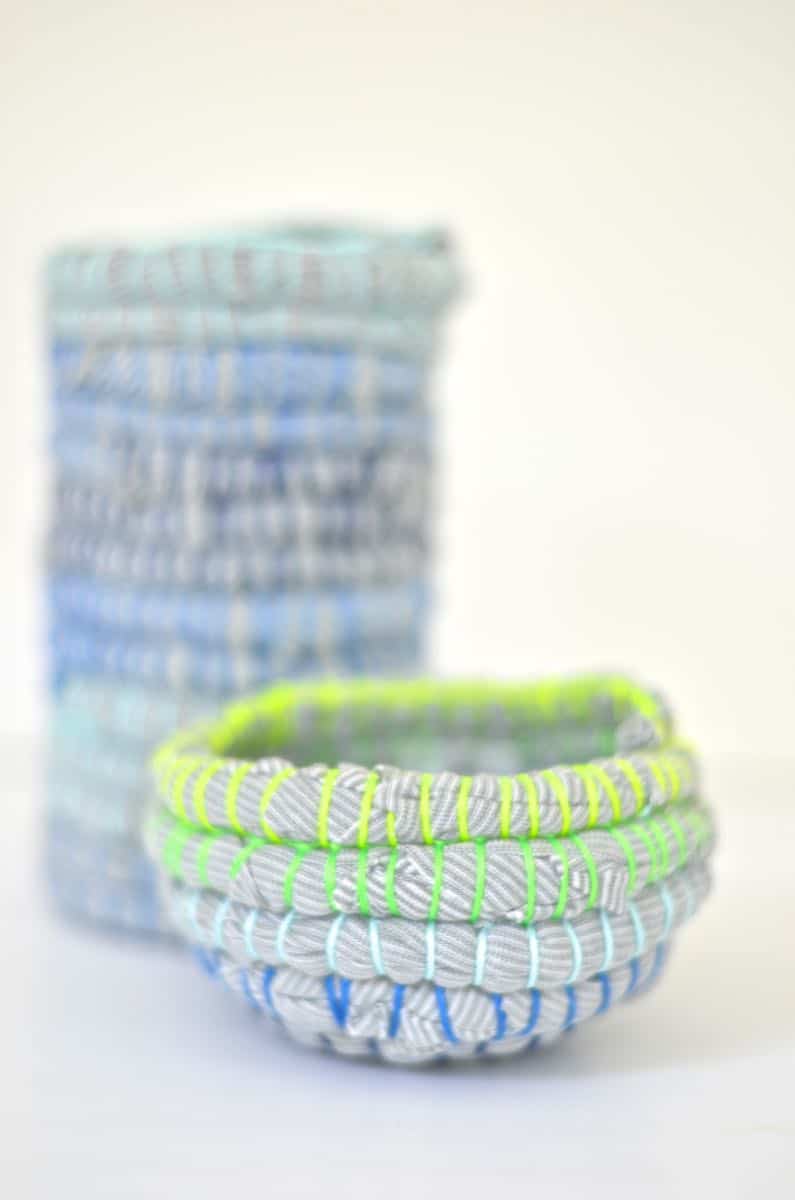 I cut this plain jane jersey knit pillowcase into strips for this project and was able to weave my way into two adorable little containers.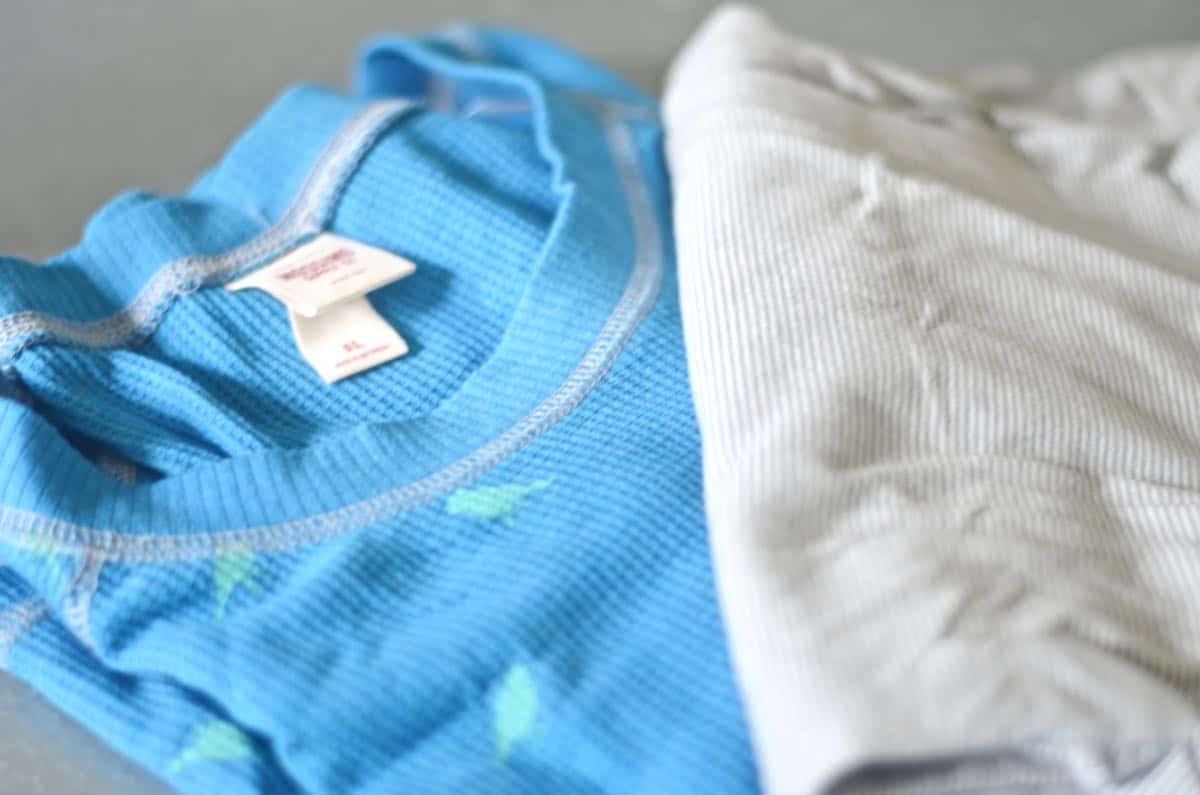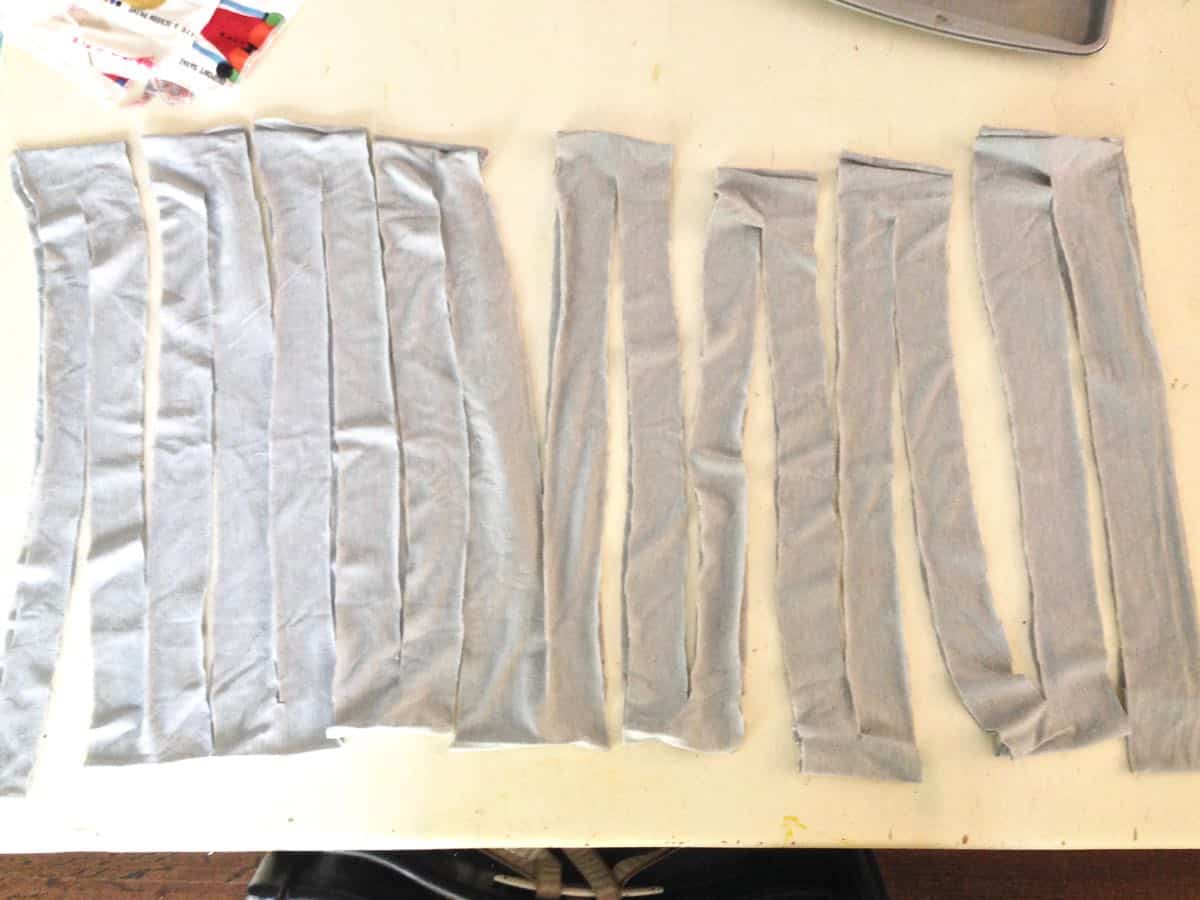 I nested a glass ramiken in the smaller one and will use it as a fun hors d'oeuvres bowl or something.  Olives or nuts or candy or dip maybe.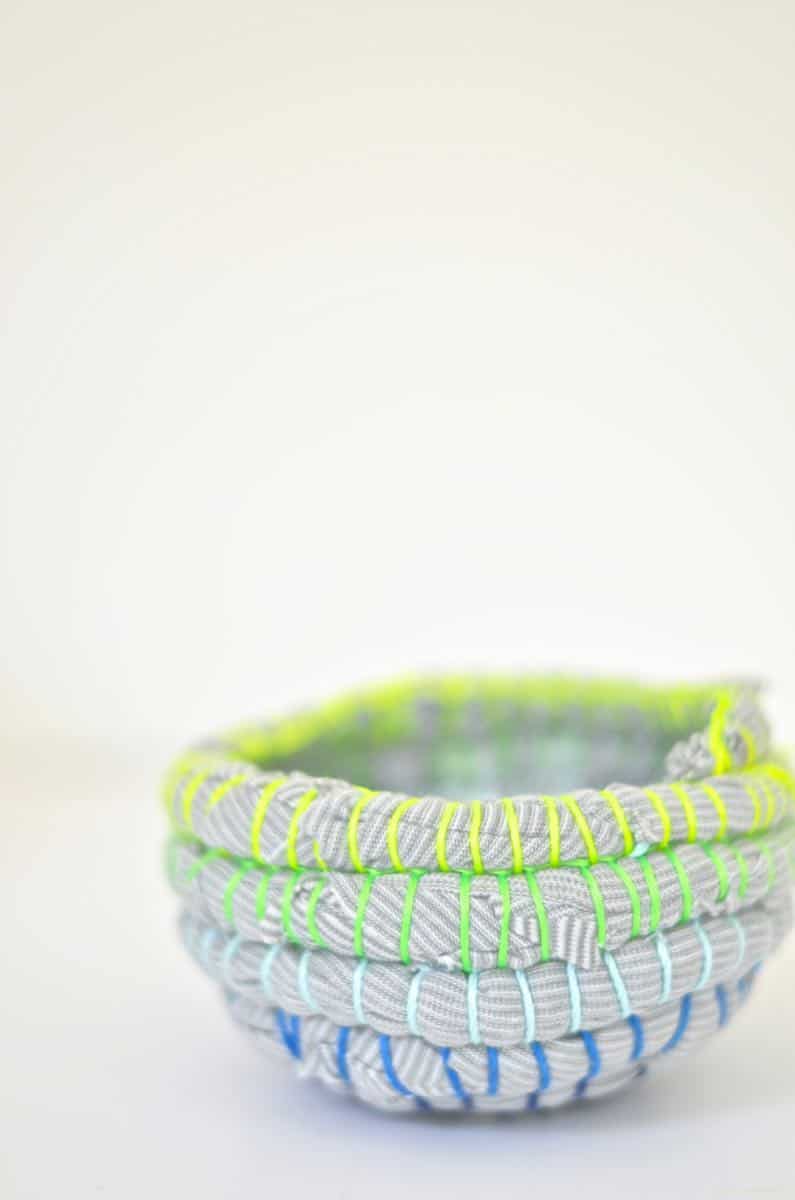 The taller one is holding a plastic water bottle that I cut the top off of and I can use it to hold flowers or pens and pencils.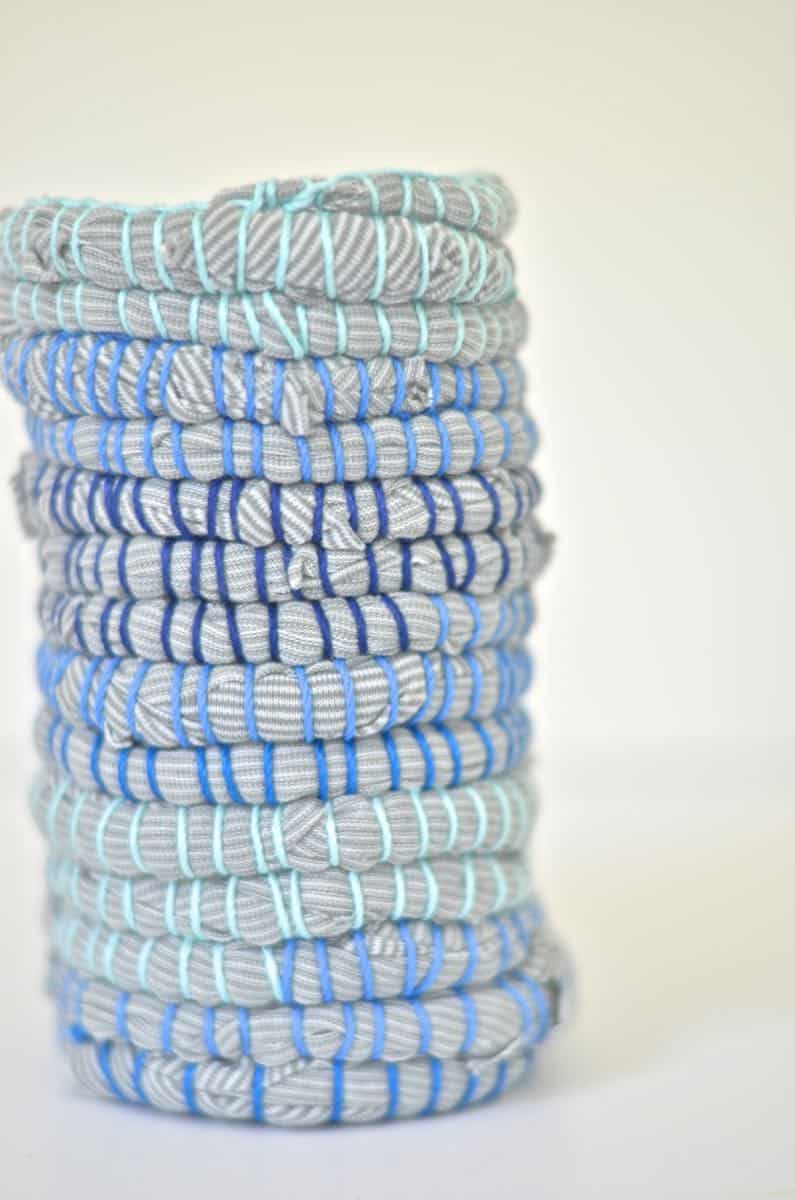 I love the color and the texture of these containers!  I used two strips of fabric for the taller container and then 3 strips for the smaller bowl… I'd love to experiment with a thicker coil to see what else I could make!
Danielle also sent over this red, white and blue, scarf which was too good to pass up for some festive 4th of July decor.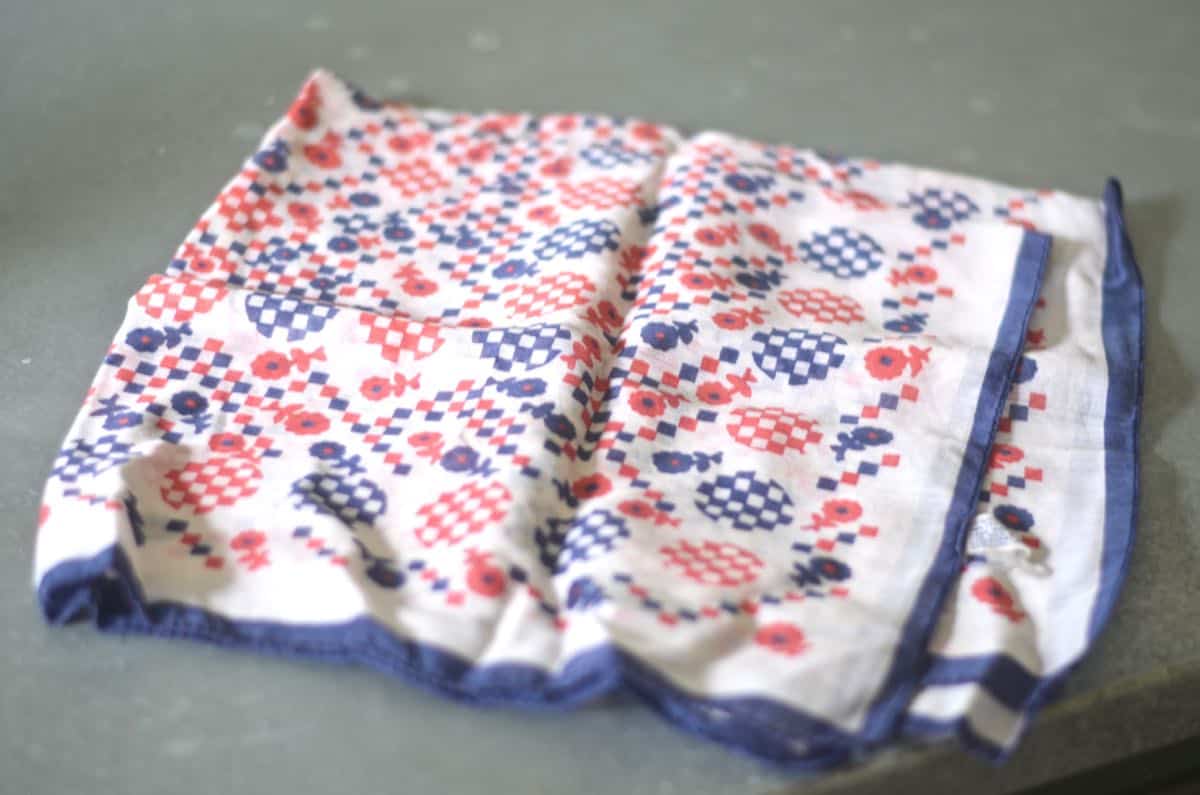 Just like I did for these plates, I used Mod Podge to cover a $1 vase from Goodwill.  Because the fabric is on the outside, I can use this for flowers OR just to corral summer party favors.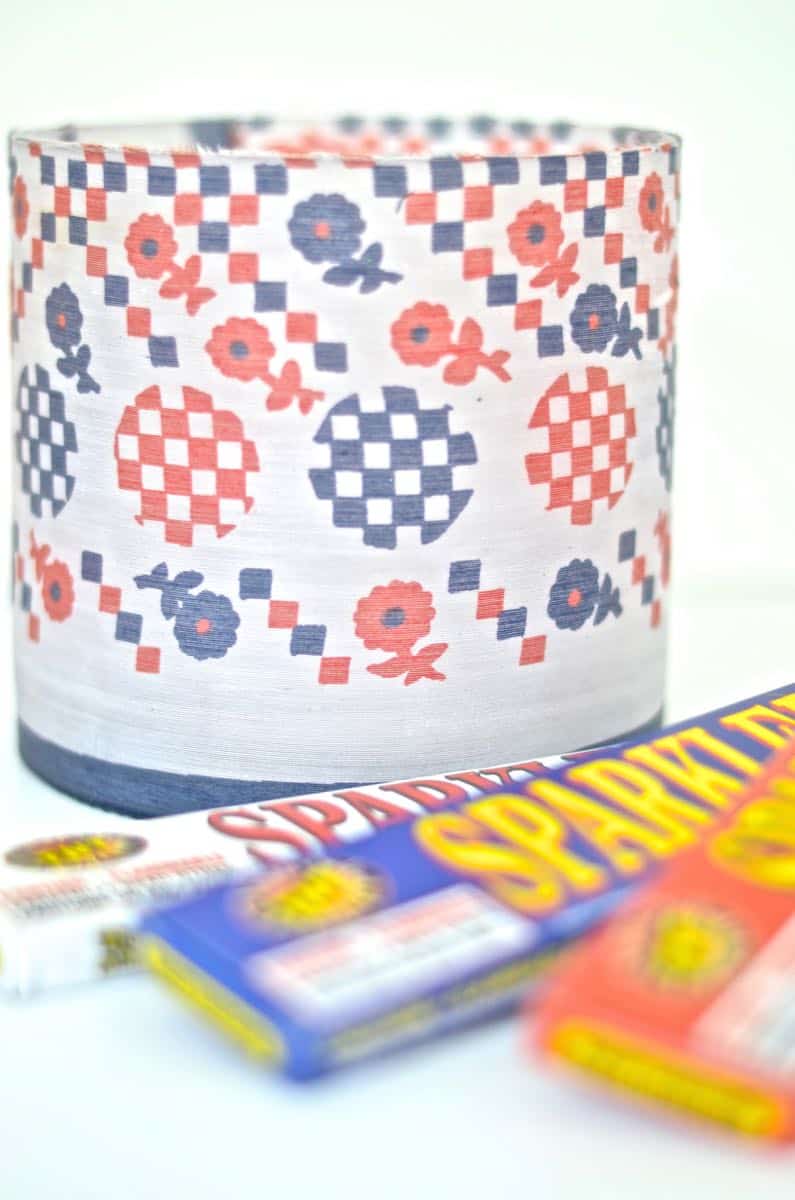 So those are my #SwapItLikeItsHot transformations.  I have one more AMAZING piece of fabric that I have plans for, but I needed to do a  little more intel before sharing the results of that with you.  Mysterious, much? (Update: I made THIS with it!)
Now comes the good part.  Go check out what everyone else came up with!  I mailed something to Melody at My Passion For Decor and if the sneak peak she sent me is any indication, you're going to be amazed.  It's good, y'all!
Lindsay from White Buffalo Styling Co.
Jen from Chronicles of Home
Jessica from Gourley Girl and Guy
Dena from Hearts and Sharts
Jessica from Decor Adventures
Melody from My Passion For Decor (she got goodies from moi)
Bee from Windgate Lane
Danielle from 2 Little Superheroes