Last week I left you in a state of perpetual bated breath and an unquenched thirst for the dining room reveal, right? Well wait no further… grab something to drum with and let the roll begin. I wanted lavender, but a subtle lavender… well it's not exactly subtle, but… it's JUST what I envisioned. I didn't want to waste my time painting all the walls and then have it look white during the day and barely lavender at night. I was going for obvious lavender all the time. And this is, well… you're not going to miss it.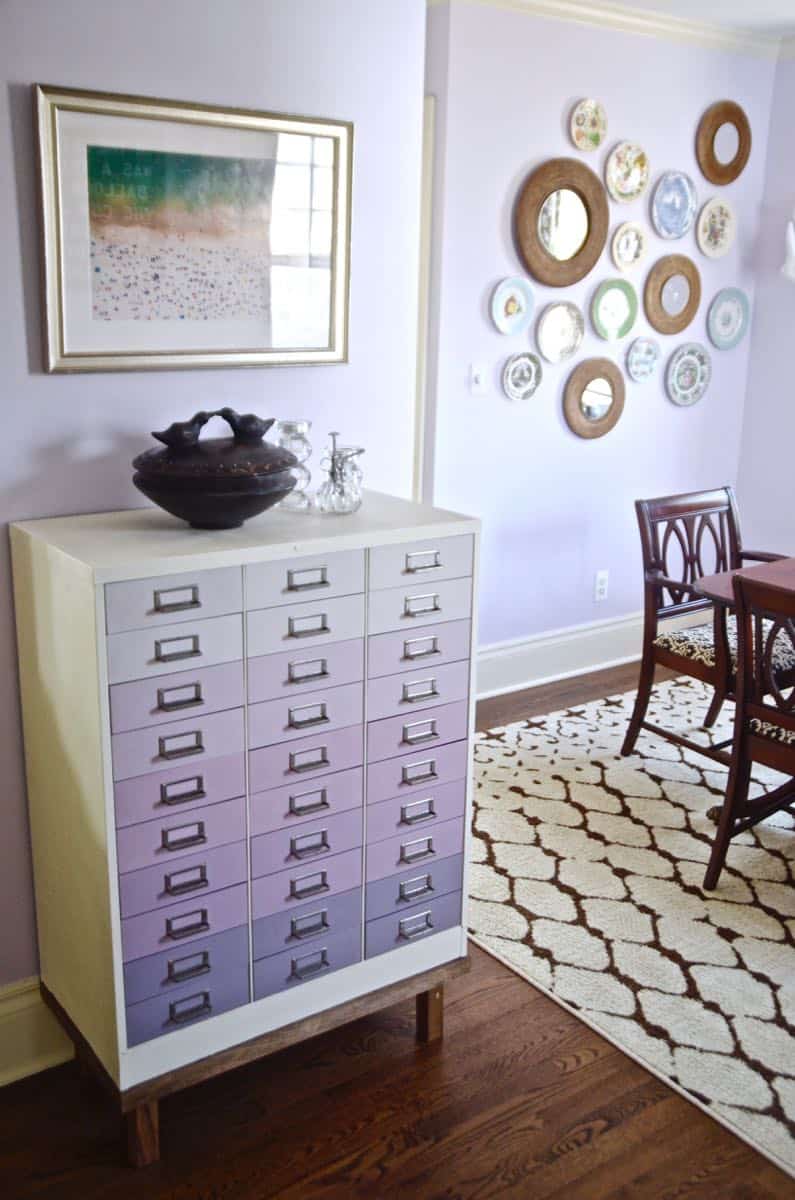 Reminder of how the room used to look…. here's the image from the Home Tour.  Gag, right?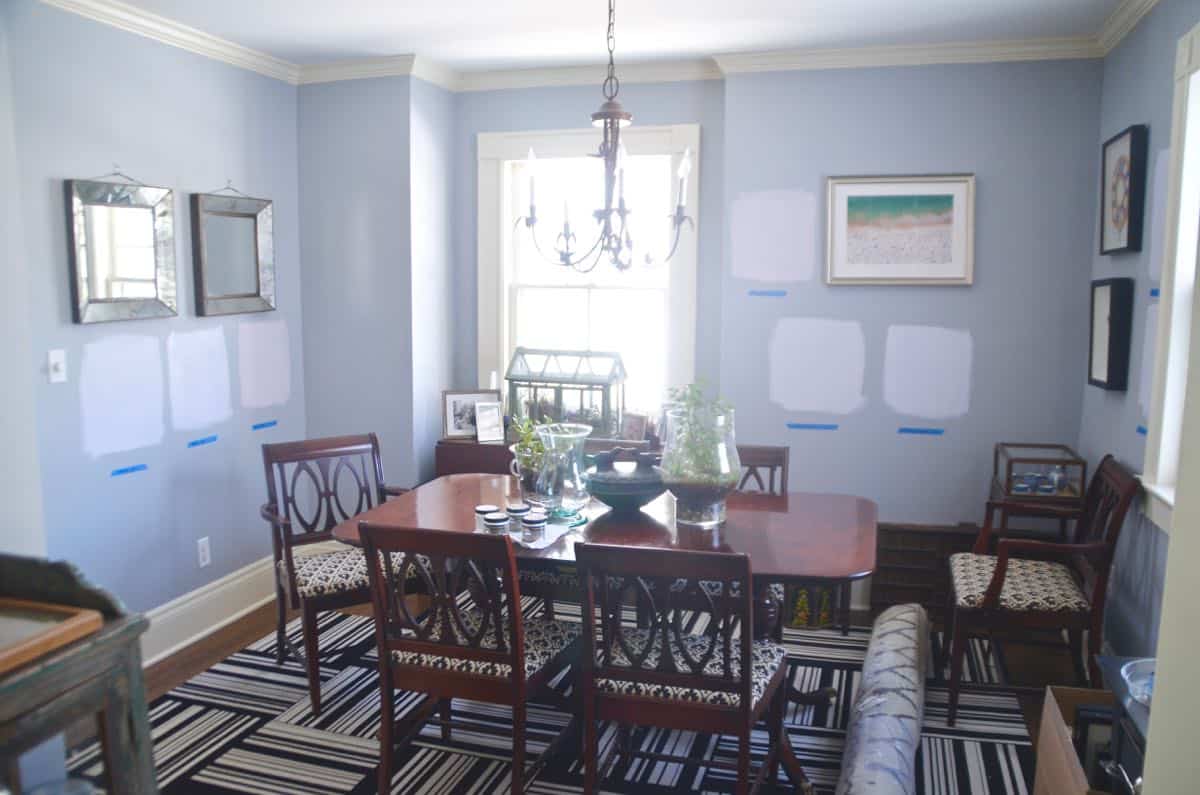 And here's how it looks now.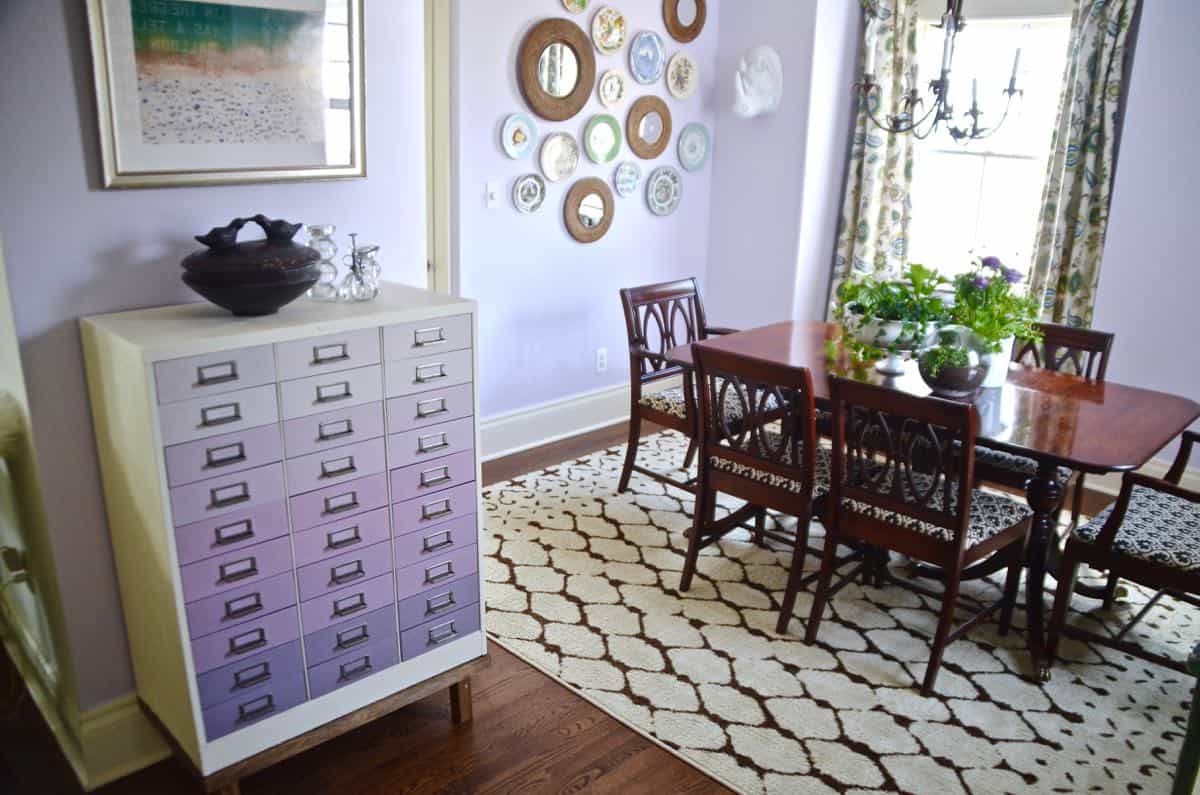 And this was my vision for the space: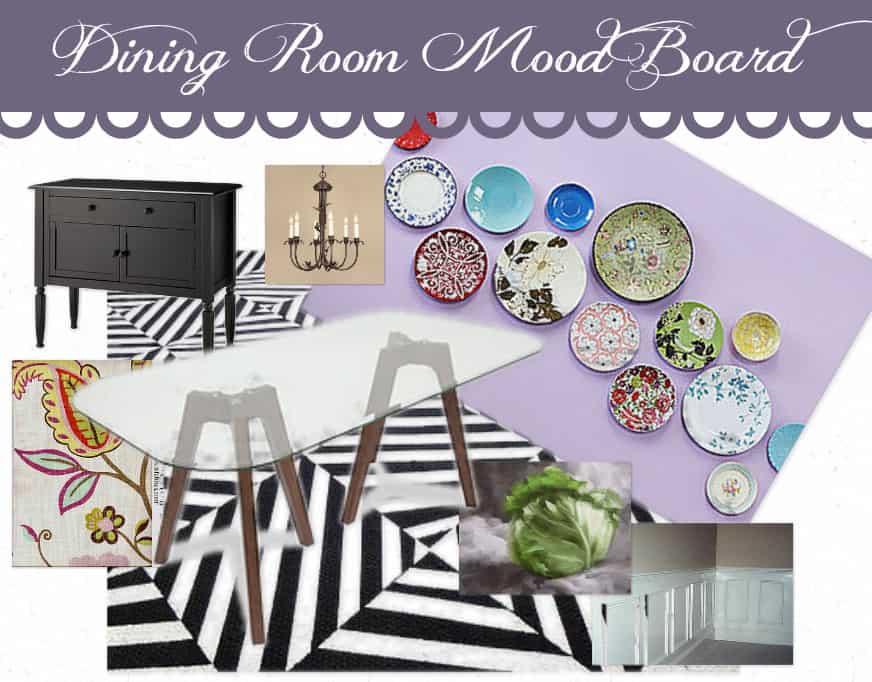 This fabric is off the hook. I mean, it's everything. Online Fabric Store provided me with a gift certificate towards these curtains and I am obsessed. The pattern brings everything together and gives some other colors to work with and they're just boss. I DIYd these plumbing hardware curtain rods… not original, but something I've noticed on other blogs and really liked. And they're crazytown easy to make.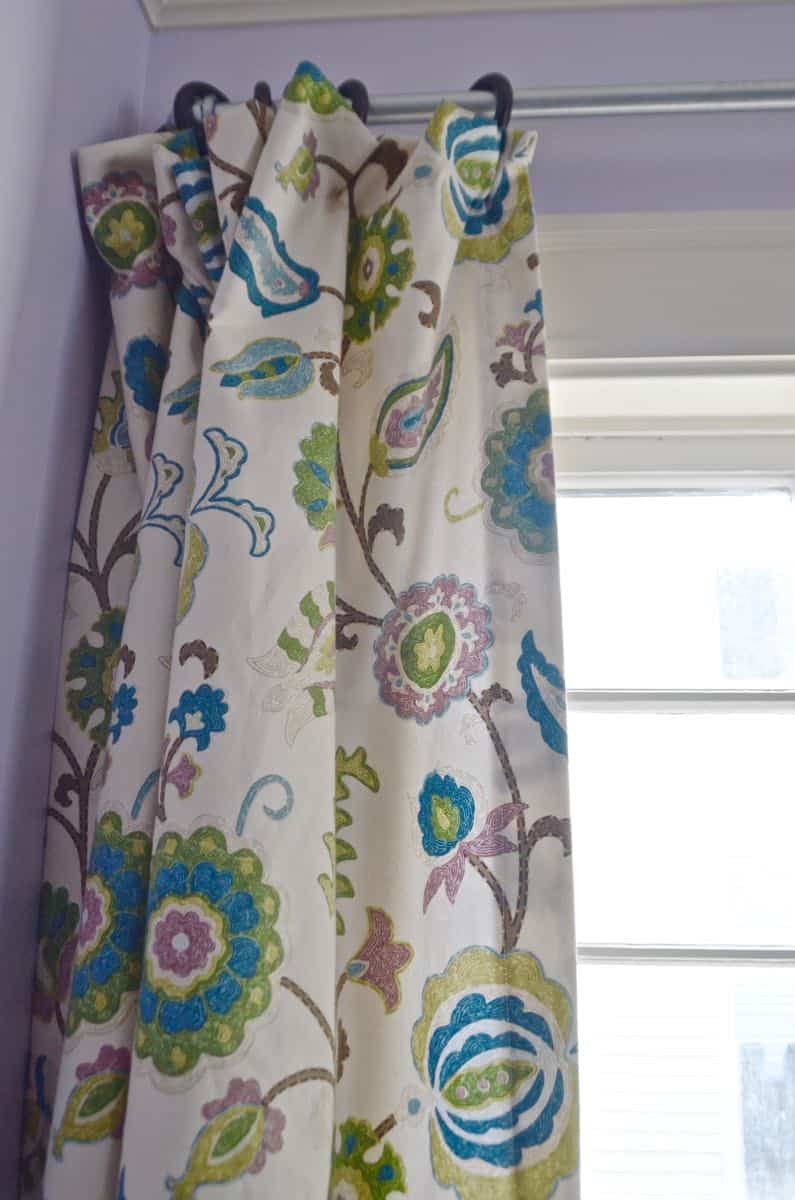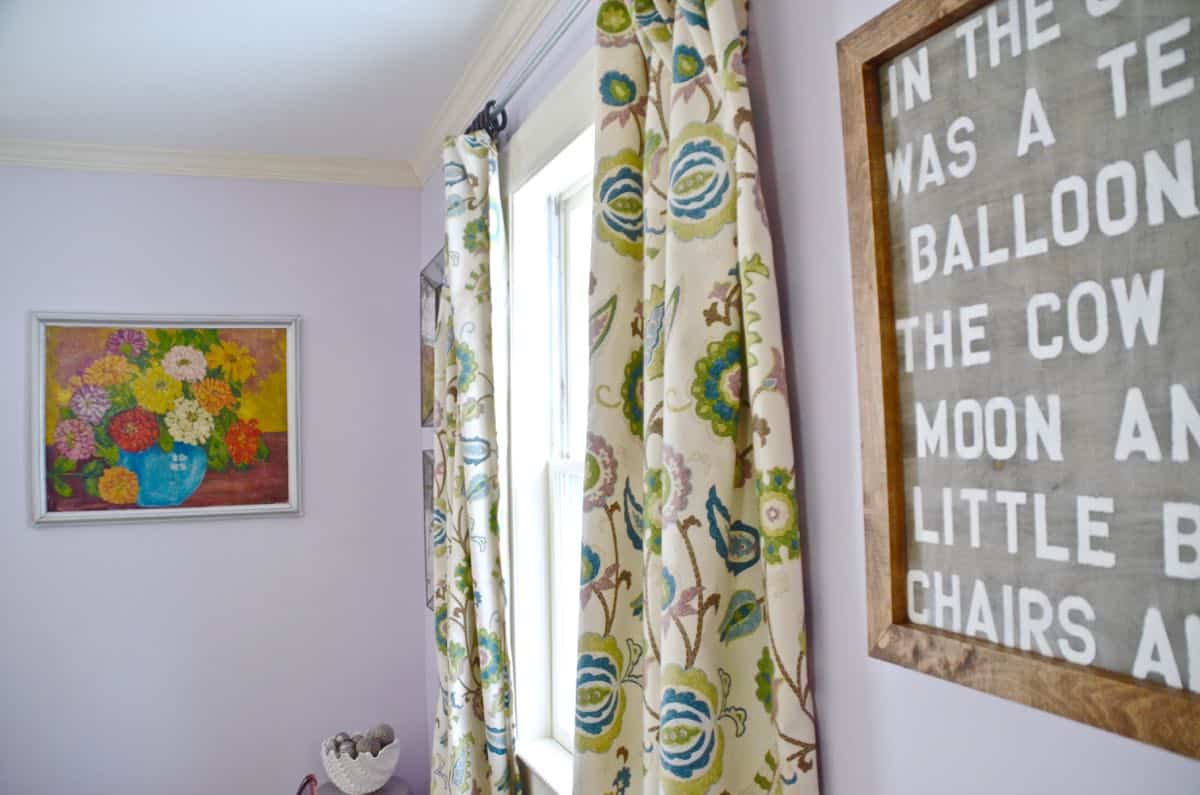 You know what else isn't original? Ombre. Specifically ombre drawers. I know they're everywhere, but I just couldn't stop my copycat brain from insisting on doing these. I tried to think of an original idea, but the ombre won. But… I love it so phhfffft.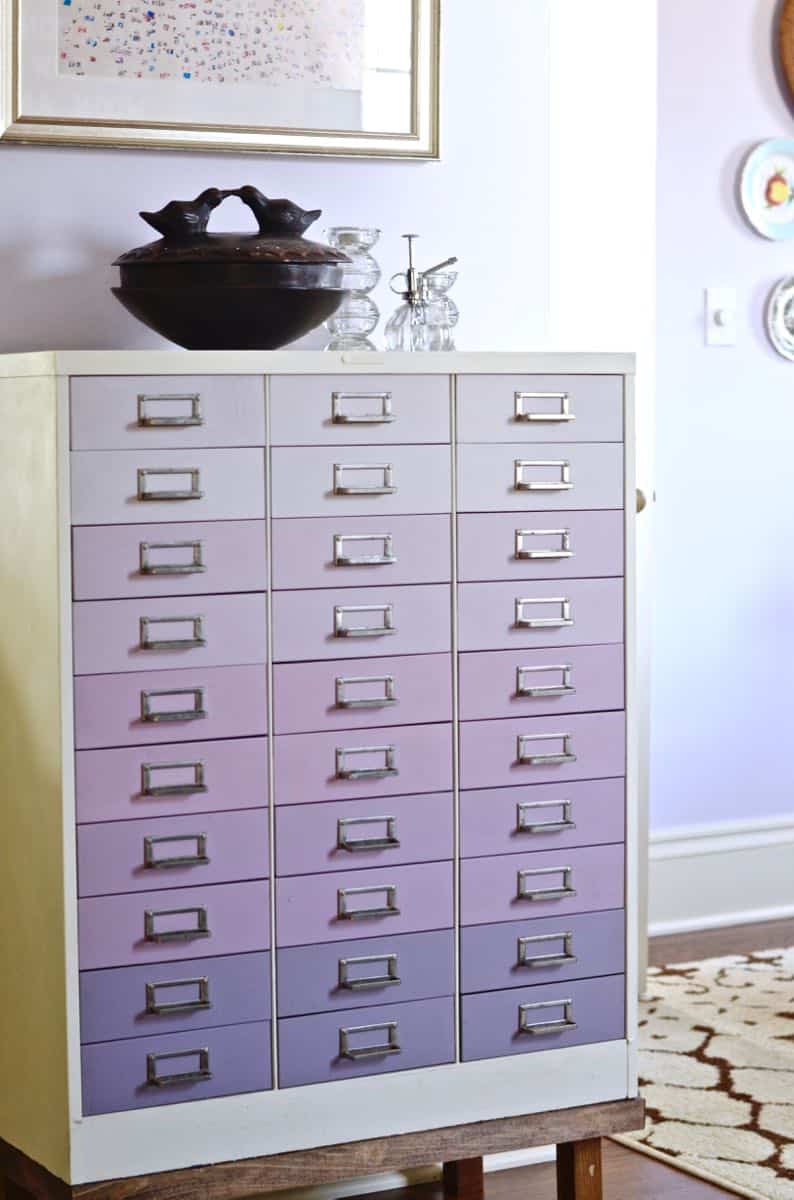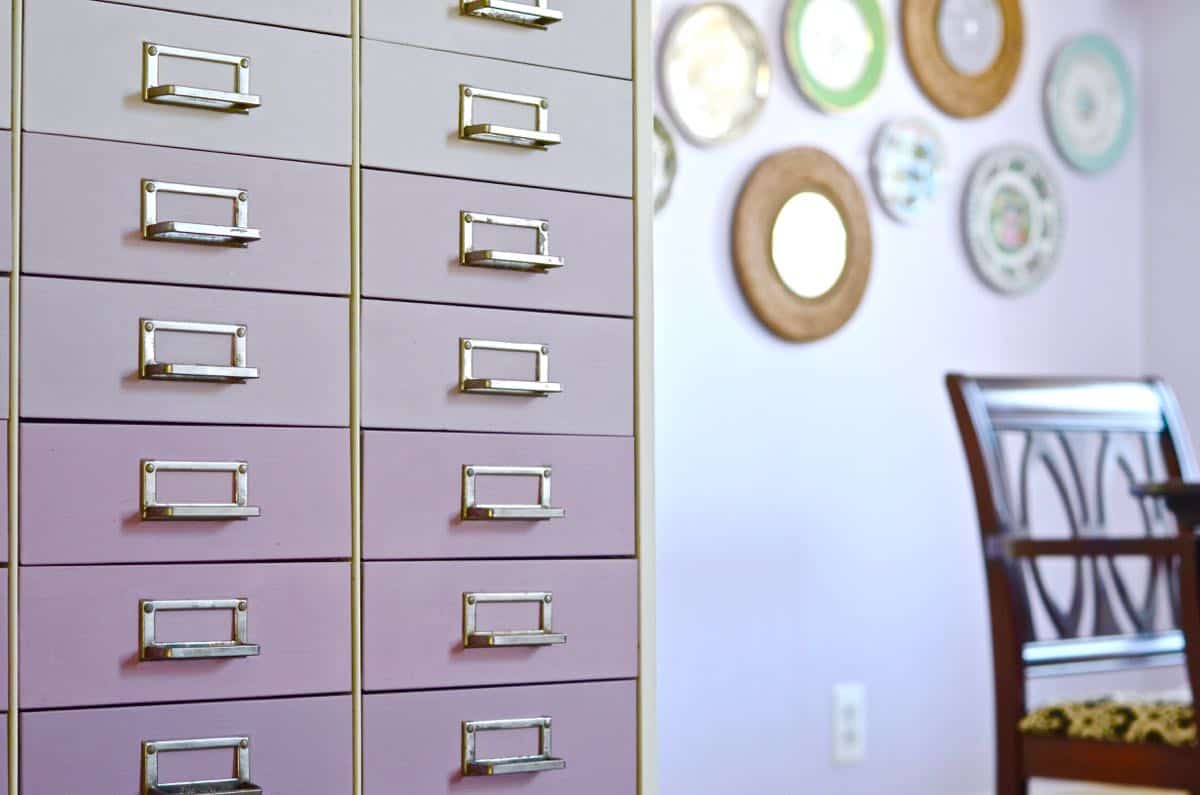 The artwork is flea market for the most part… I was able to find some frames that fit the paintings. And then I went back over the frames with silver rub n buff.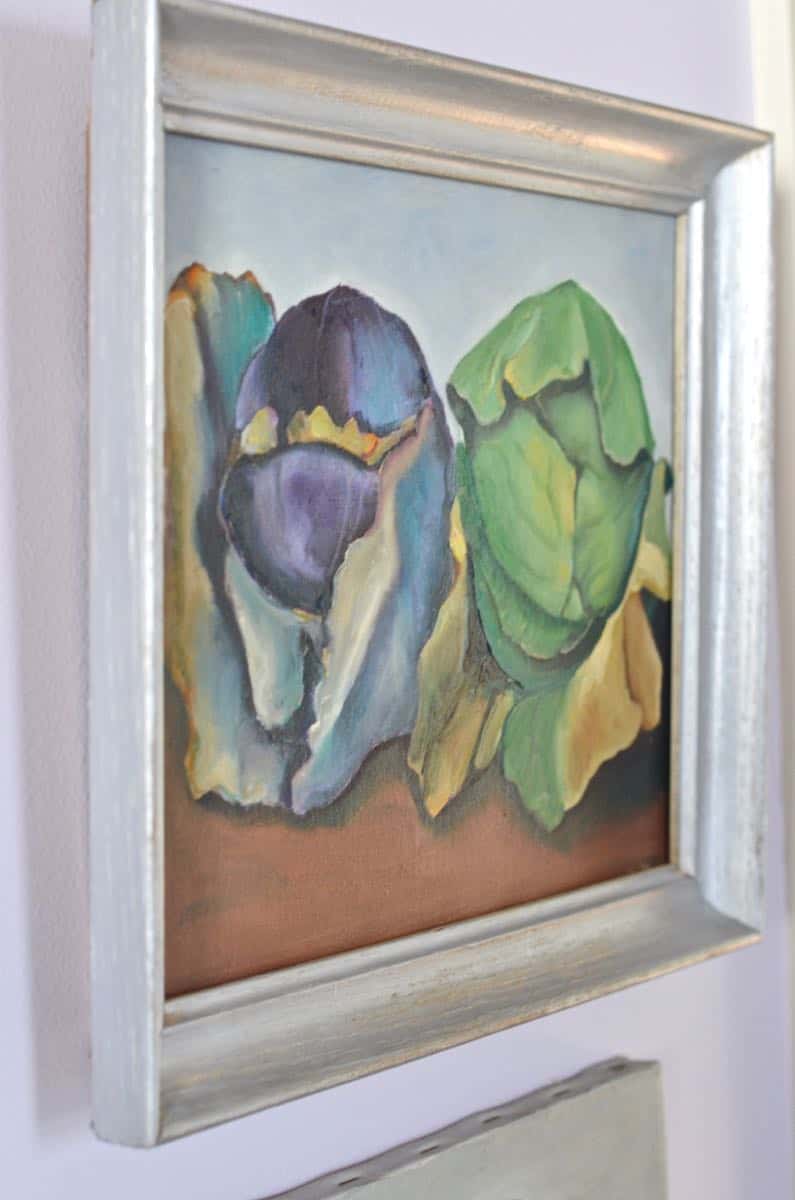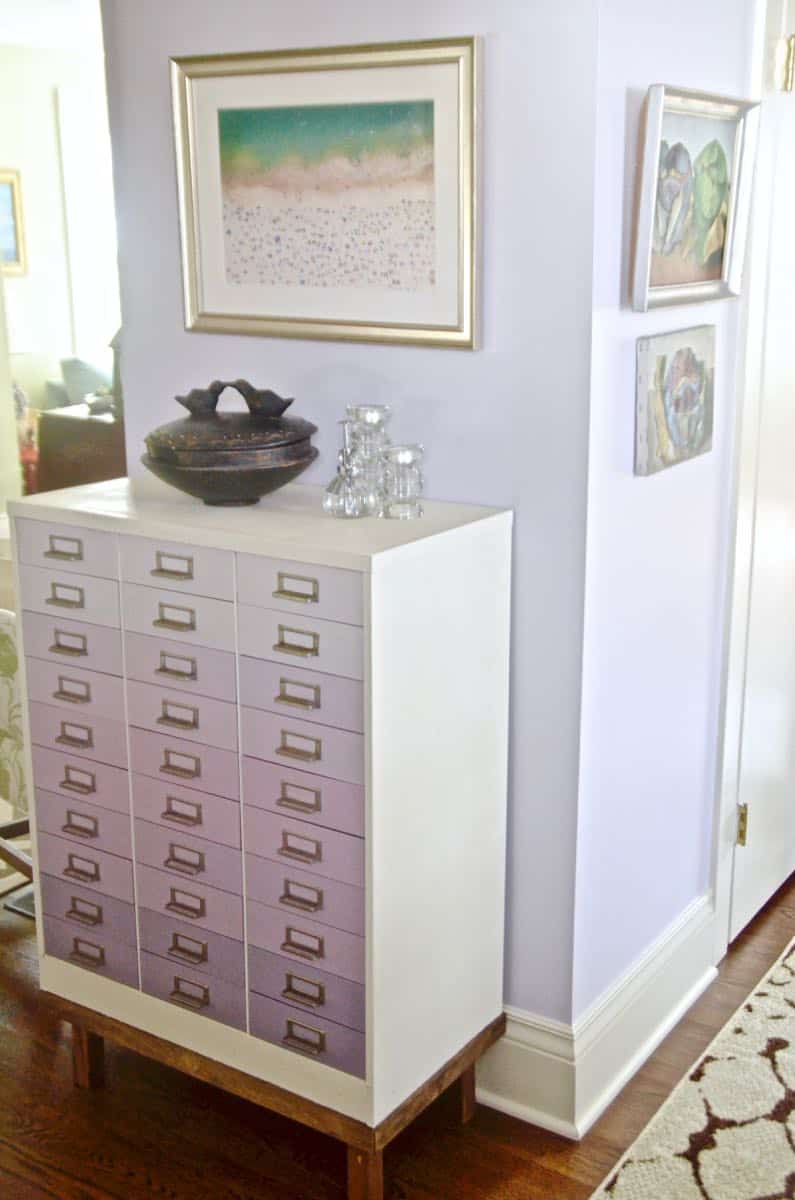 I made this fun stenciled piece  from the one children's books I know by heart… Louisa starts smiling the minute she hears the opening lines.  (Goodnight Moon by Margaret Wise Brown if you don't recognize the words.)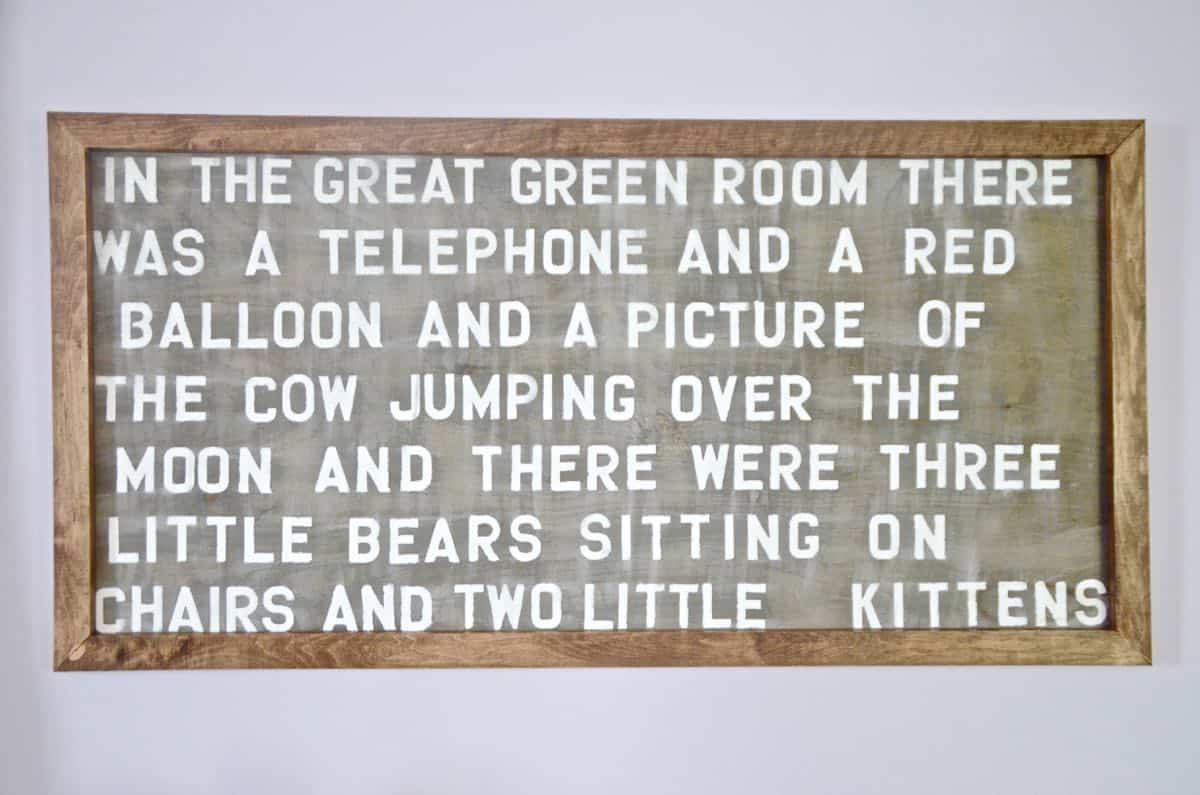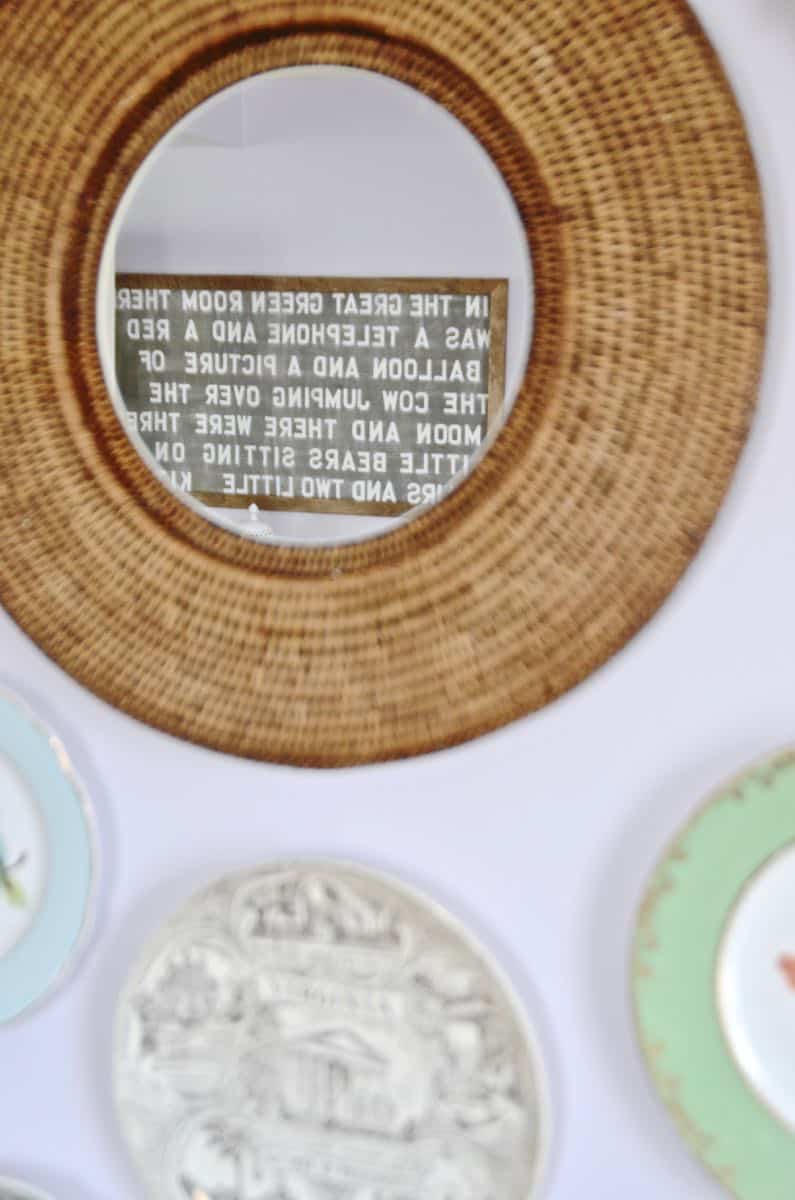 I've wanted to do a plate wall for a while, but I've struggled to find cool vintage-y plates. What I did find was a bunch of those souvenir plates from places that have meaning to me (D.C., Virginia, Connecticut, Sydney… all places I've lived and loved). The mirrors are wicker chargers I scored at Goodwill, and the mirrors are actually from Target (but also snagged at Goodwill)… Maybe $15 for everything? I used some wire and some epoxy to adhere the mirrors to the chargers.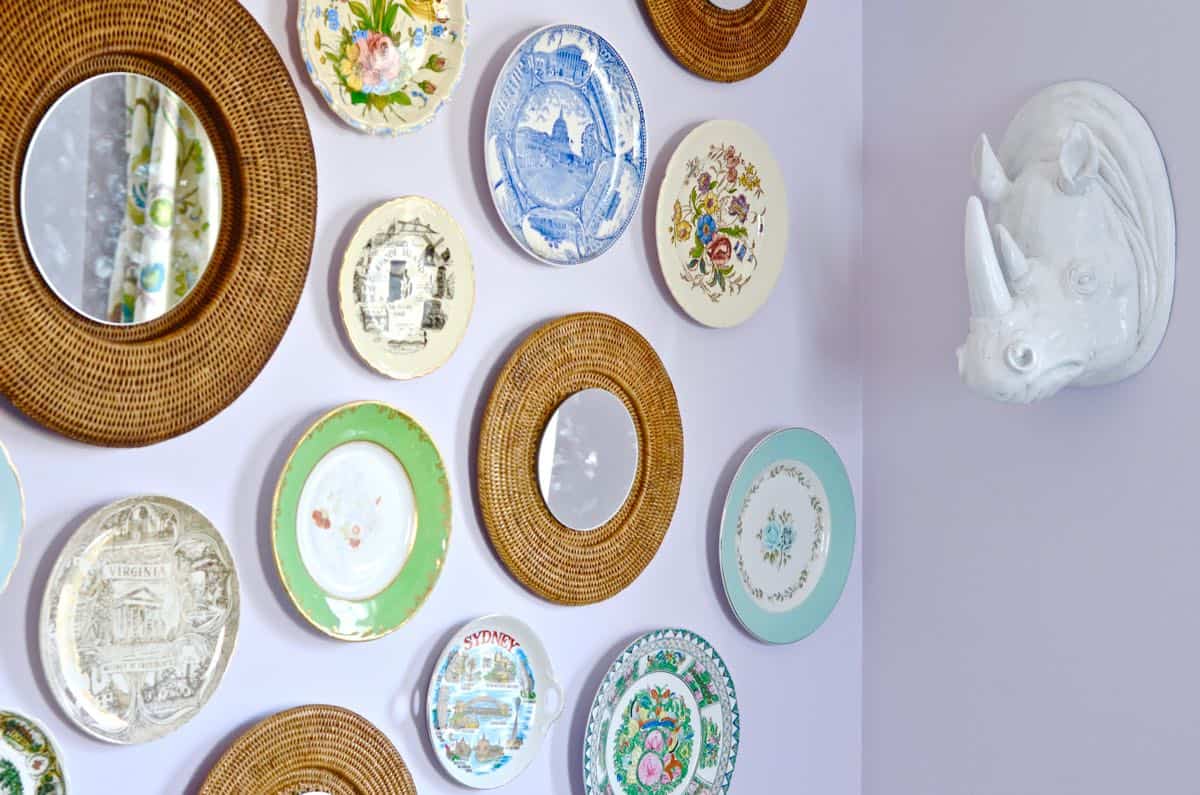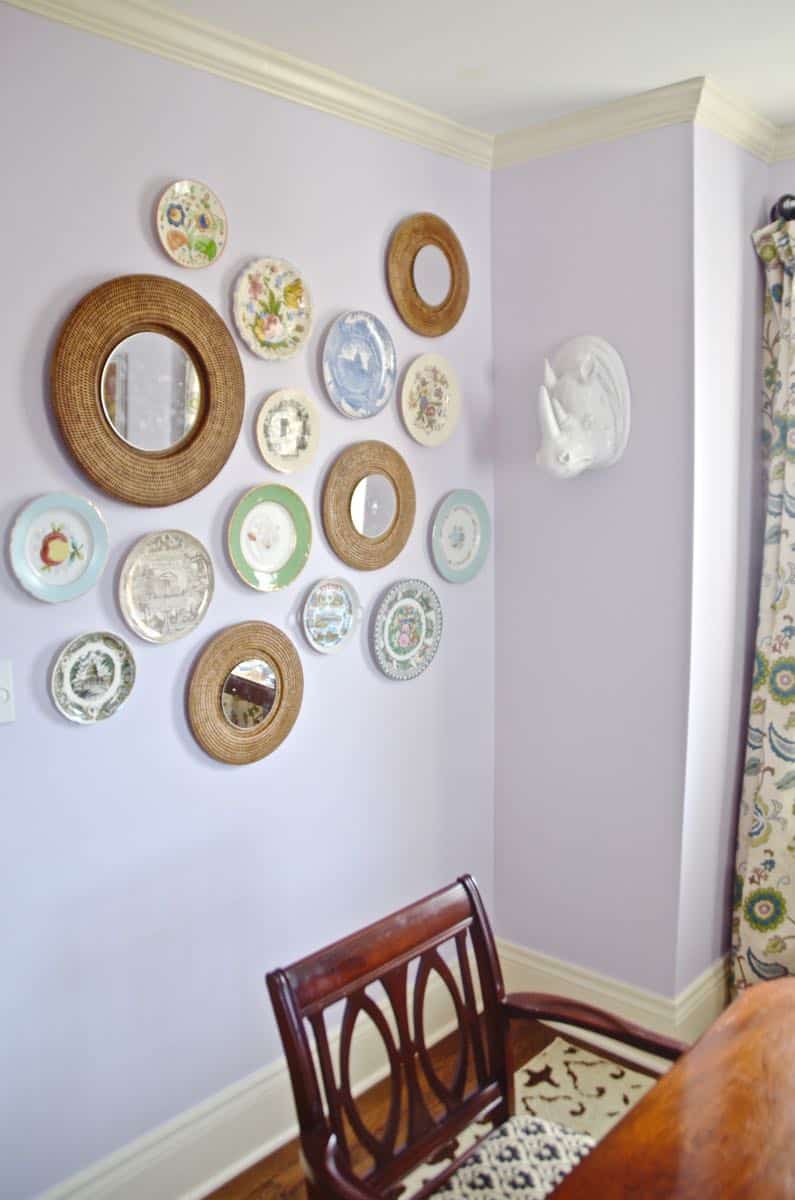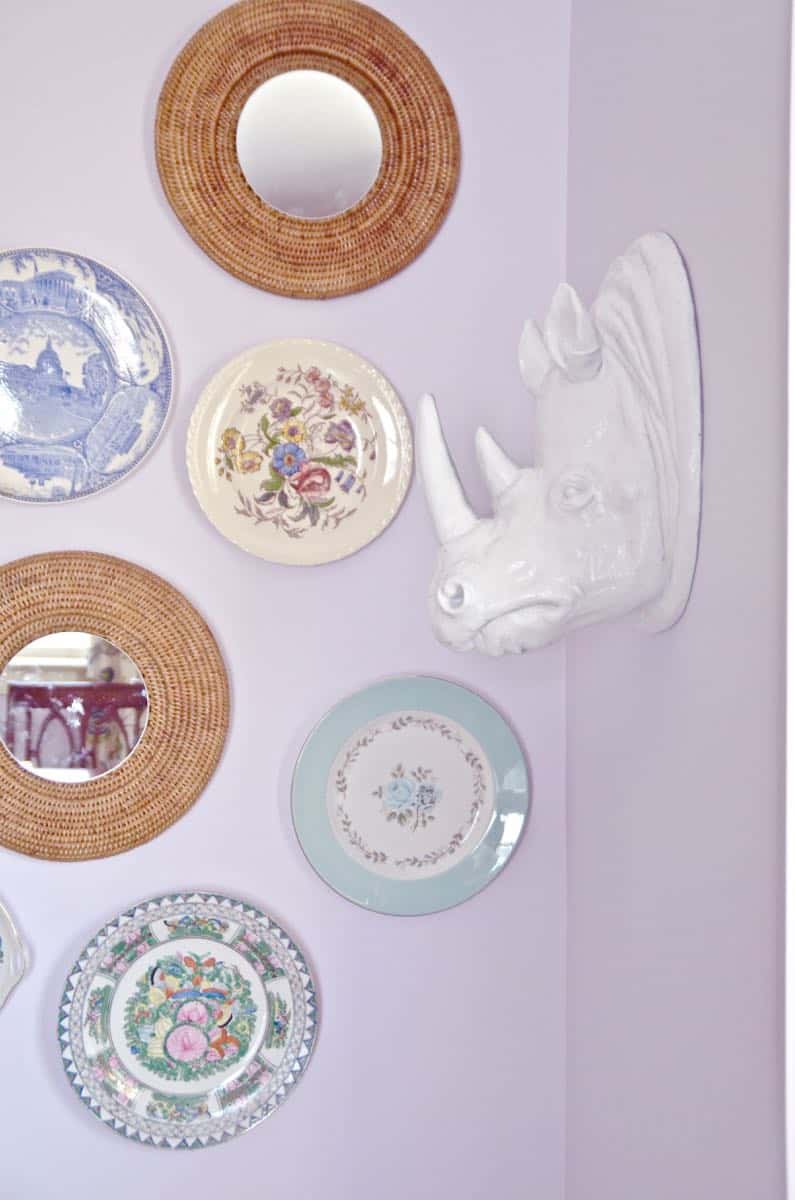 Did you notice the rug? Well stay tuned for more love for this rug in a post coming soon, but this bad boy was given to me by Mohawk Home Rugs and it's the answer to this lavender room's dreams. The darker color keeps the room from getting too close to nursery territory (in my opinion) and the bohemian pattern actually pics up the shapes of both the chairs AND the curtains. I mean this room is like the 3 couples from all 93 seasons of the Bachelor who have ended up married and in love.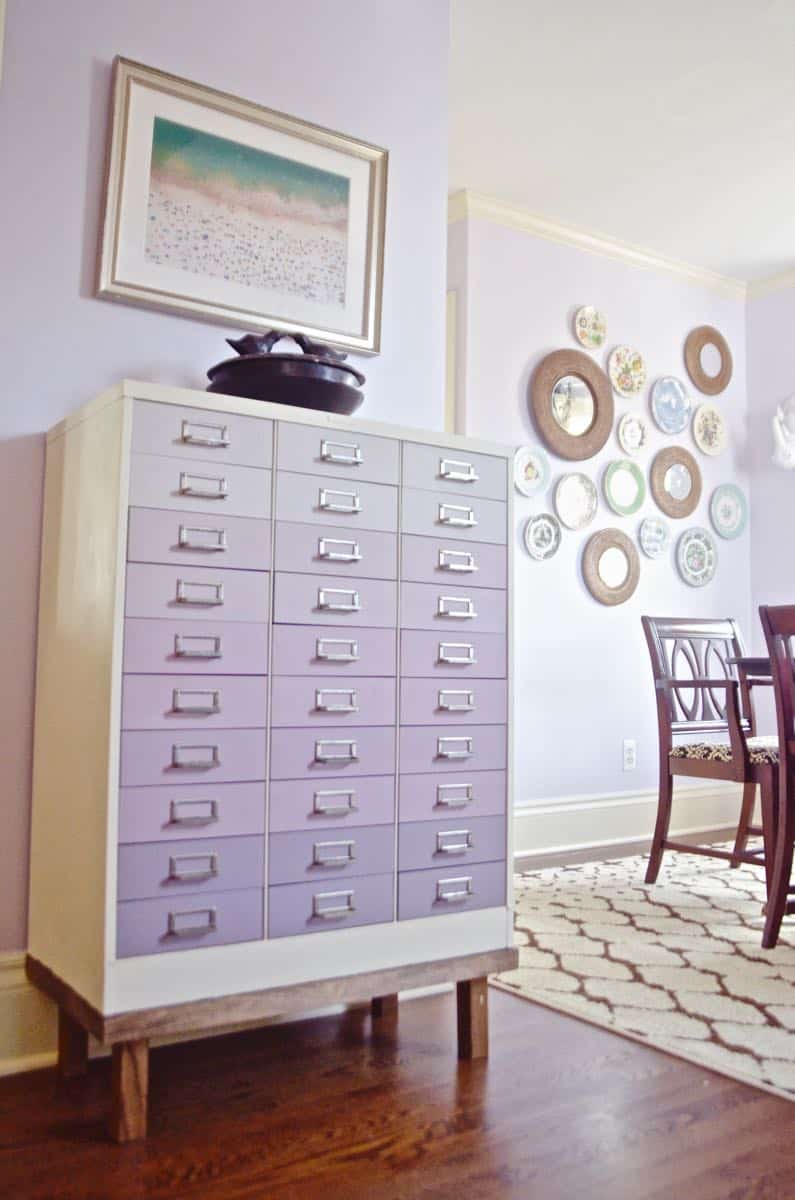 I'll post step-by-step instructions for these projects over the next few weeks. This space is SO much happier and bright and welcoming.  Now I REALLY don't have an excuse not to entertain.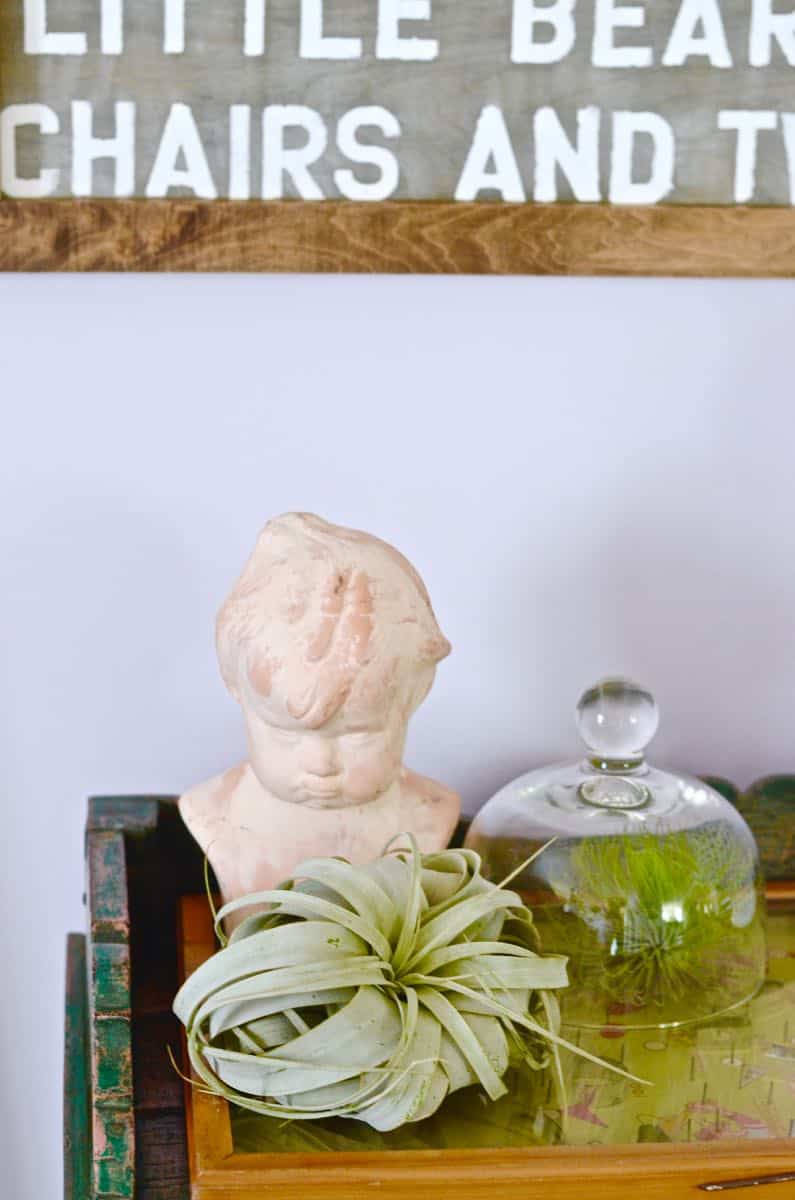 See how I made the stencil art here.
See how I made the curtains here.
See how I made the ombre file cabinet here.