Replacing a Dated Kitchen Sink and Faucet
Who knew that replacing the kitchen sink and faucet would be the jumpstart of our kitchen makeover?!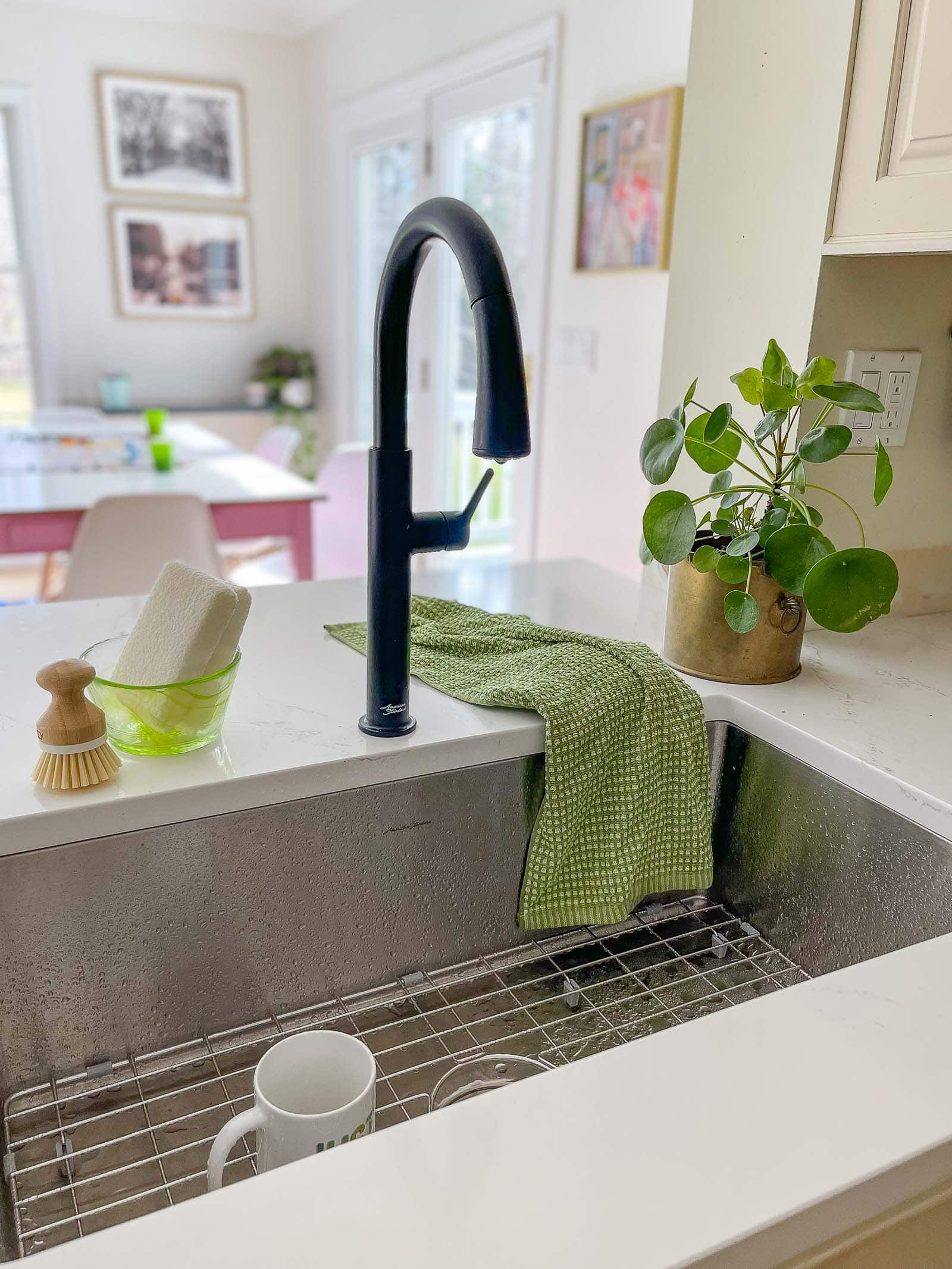 Disclosure: This post is sponsored by American Standard but all opinions and domestic goddess-ness are my own!
I joke about this on social media but it's funny because it's true… I know I'm an adult because of my love for my new American Standard sink and faucet. I say that with earnest honesty and I can't wait to share all the amazing details. I went back into my early "before" pictures to give you a peek at what we were dealing with. A sink that was, frankly, a laughable size for a home with 5 bedrooms. It was paired with an equally absurd faucet that only projected about 4 inches into the sink so any large items required you to pull out the retractable sprayer.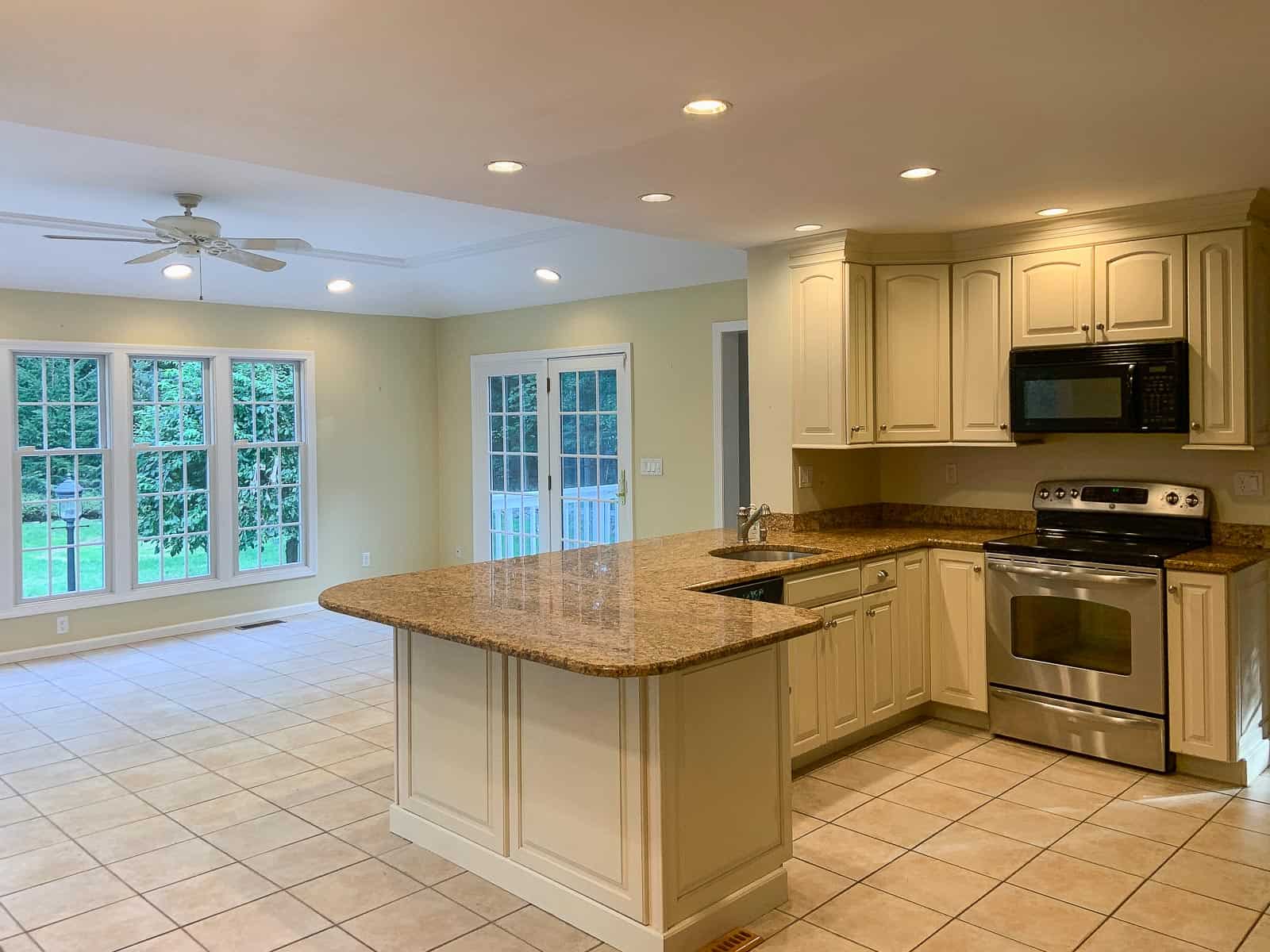 UNTIL NOW!!! American Standard reached out to me months (!!!) ago when a kitchen makeover was just the tiniest twinkle in my eye. Because of the counter installation, we've been patiently waiting to see everything come together! I remember reading that first email as I was looking at ivory cabinets, a dated brown granite counter and the aforementioned mini sink and useless faucet. Who would have thought the dream of a larger sink and faucet would have been the nudge I needed to take on a full kitchen makeover?!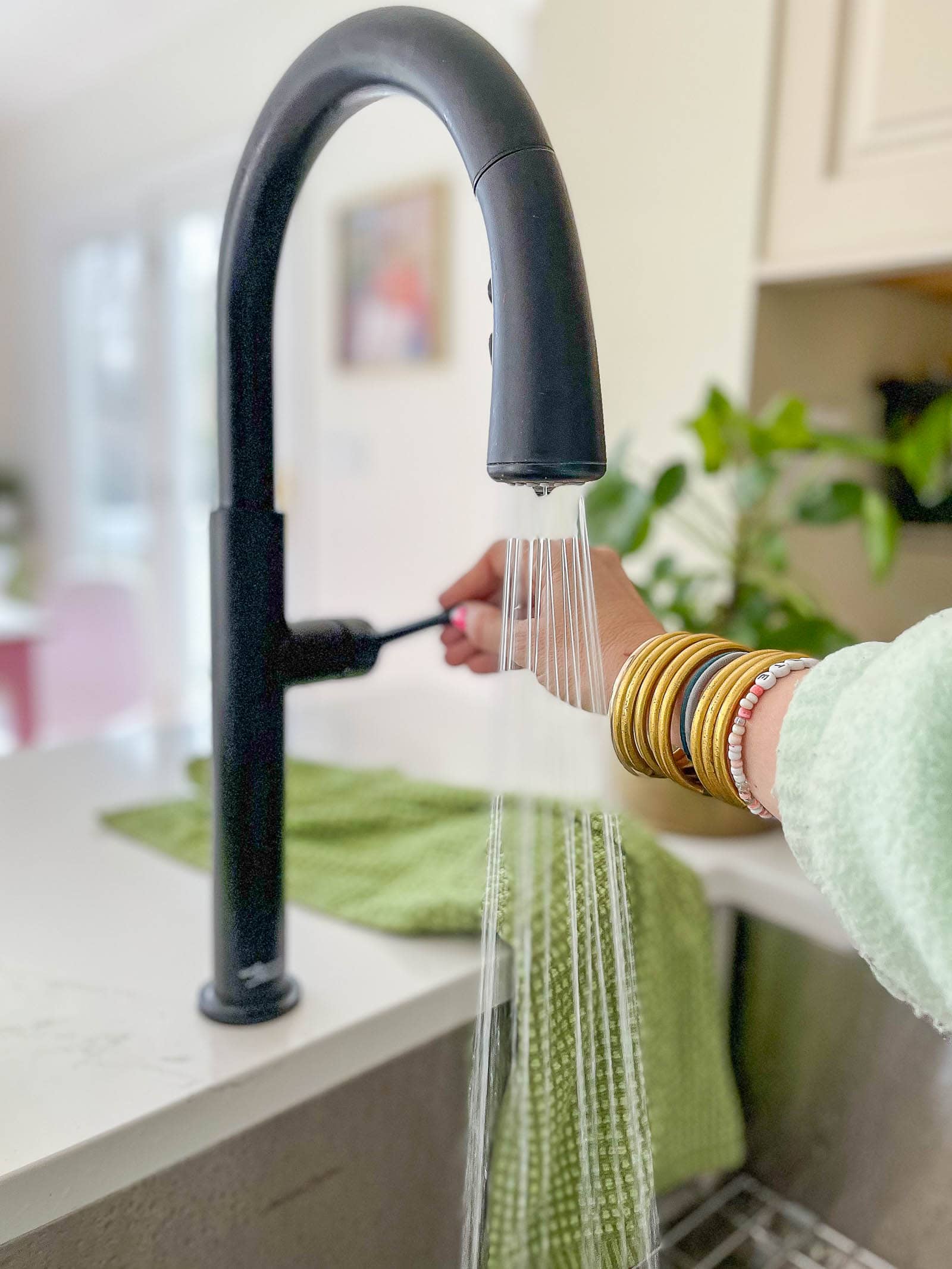 I selected the Raviv Single Bowl Sink Kit from American Standard. It's a full kit so it comes with a faucet and soap dispenser. I opted to use a different faucet (Studio® S Pull Down) because I'm in love with the simplicity of the matte black and the combo is amazing. I've never purchased a new sink and it's been a while since I replaced a kitchen faucet also, but there are lots of details and specs to consider. American Standard has a full array of bells and whistles and you can find everything from touchless faucets to filtered water faucets and more. Let's say I had a really fun time scrolling through the different options on their website!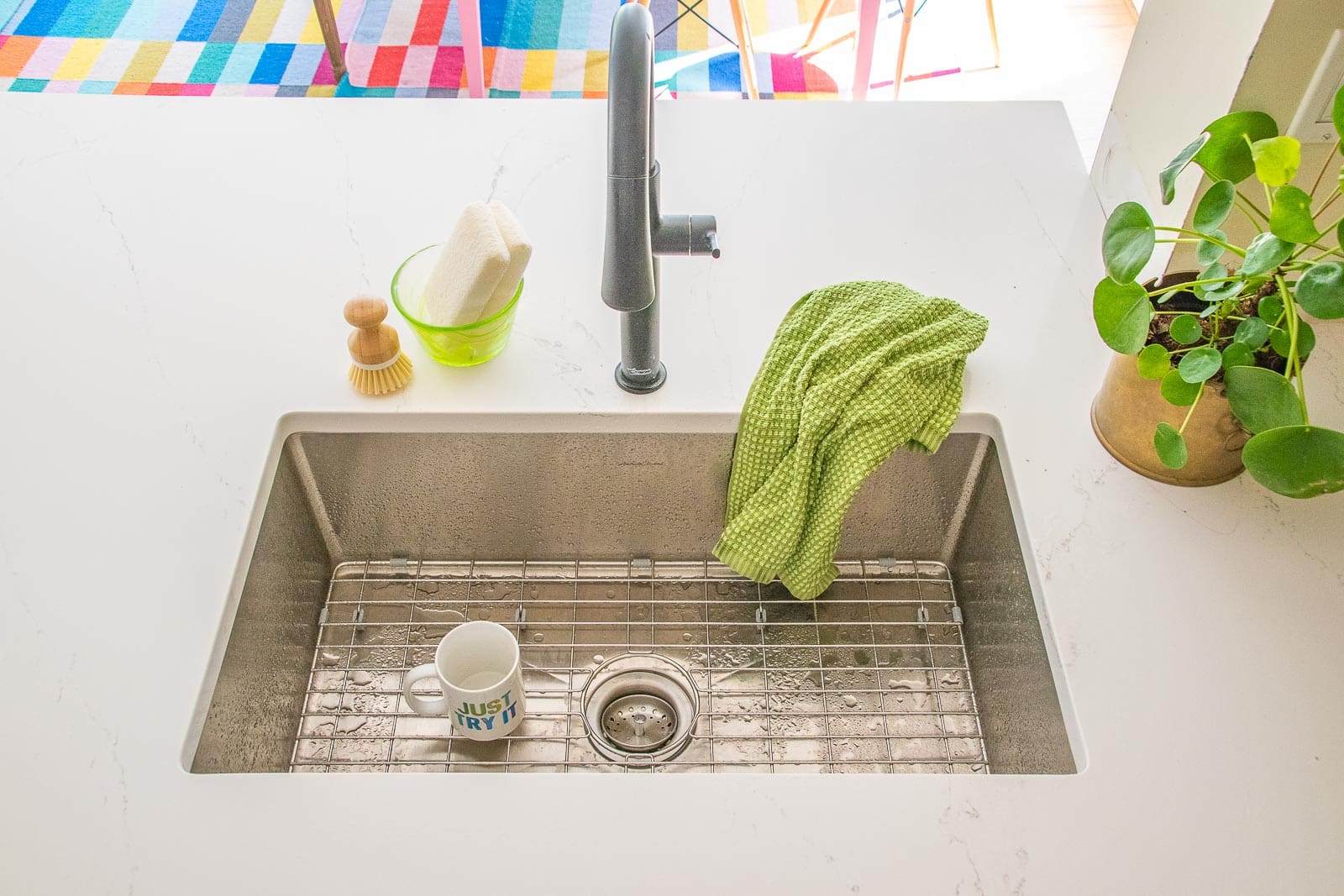 Whenever I'm installing something big like this that will get a LOT of use, I think about what makes the most sense for our family. With five fidgety kids, sometimes the details that sound amazing to me, will become something the kids fiddle with and… break. I'm also conscious of the fact that Arthur and Louisa are still just small enough that they can't easily reach the faucet so I wanted a single handle to make it easier for them. Finally… in this chapter of my life, I'm not great with anything that requires maintenance so something like a filtered water system sometimes gets away from me as I forget to change filters, etc.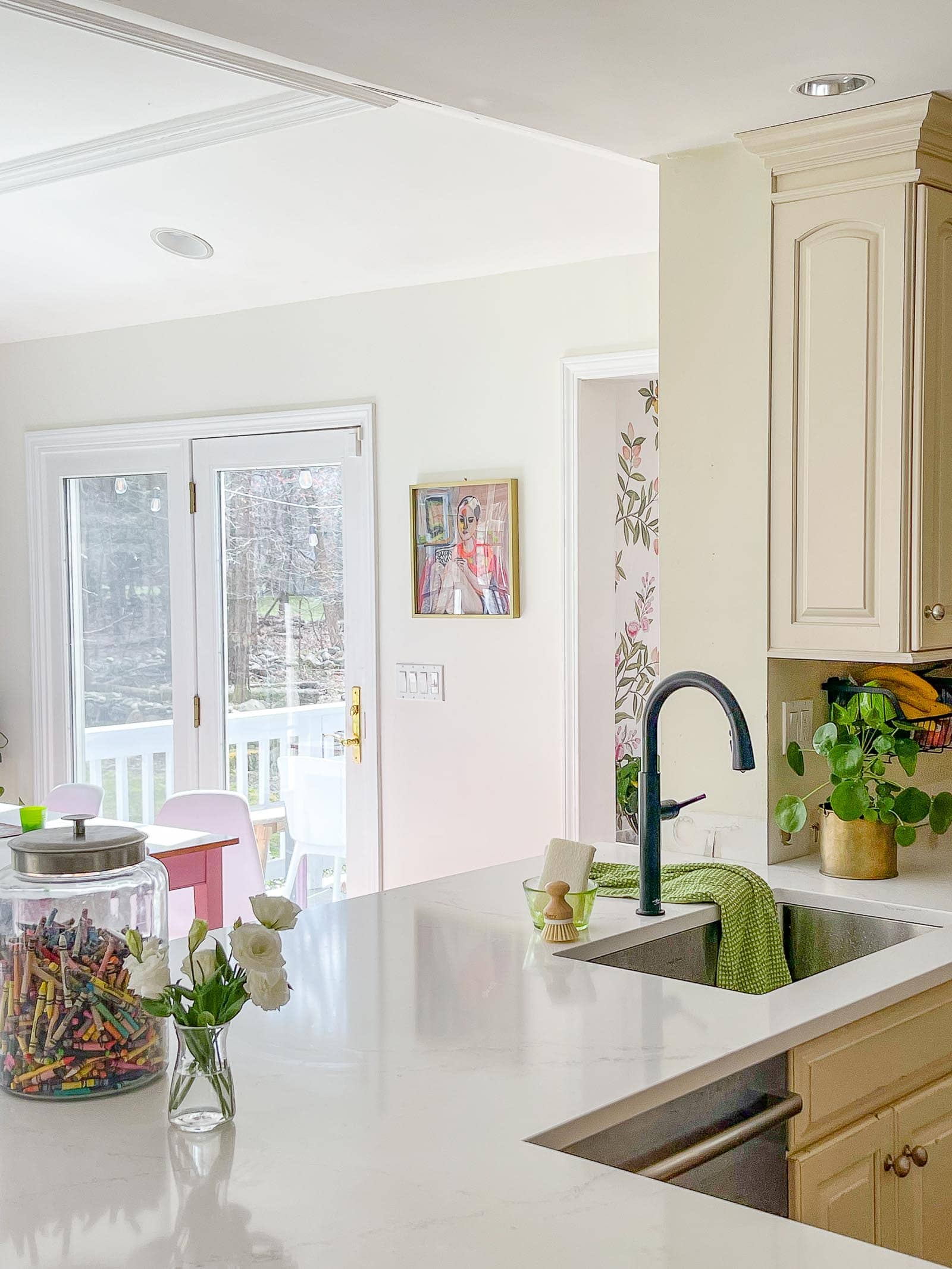 As much as we love the big new faucet that sprays and pulls down and has a cut off button, this sink deserves its own spotlight and rock anthem dedicated to it. It's perfect. It's the perfect perfect sink. I knew we would have to retrofit it a bit and cut out the side wall of a cabinet in order to allow for the larger sink, but you'll notice we also replaced the counter (more on that in a later post) so it was an EASY upgrade. With the old sink removed, I was able to take a jig saw to the side of the cabinet between the sink and the small cabinet to the left. There was a small drawer that needed to be adjusted (drawer slides removed and panel fixed in place), but otherwise it was that simple.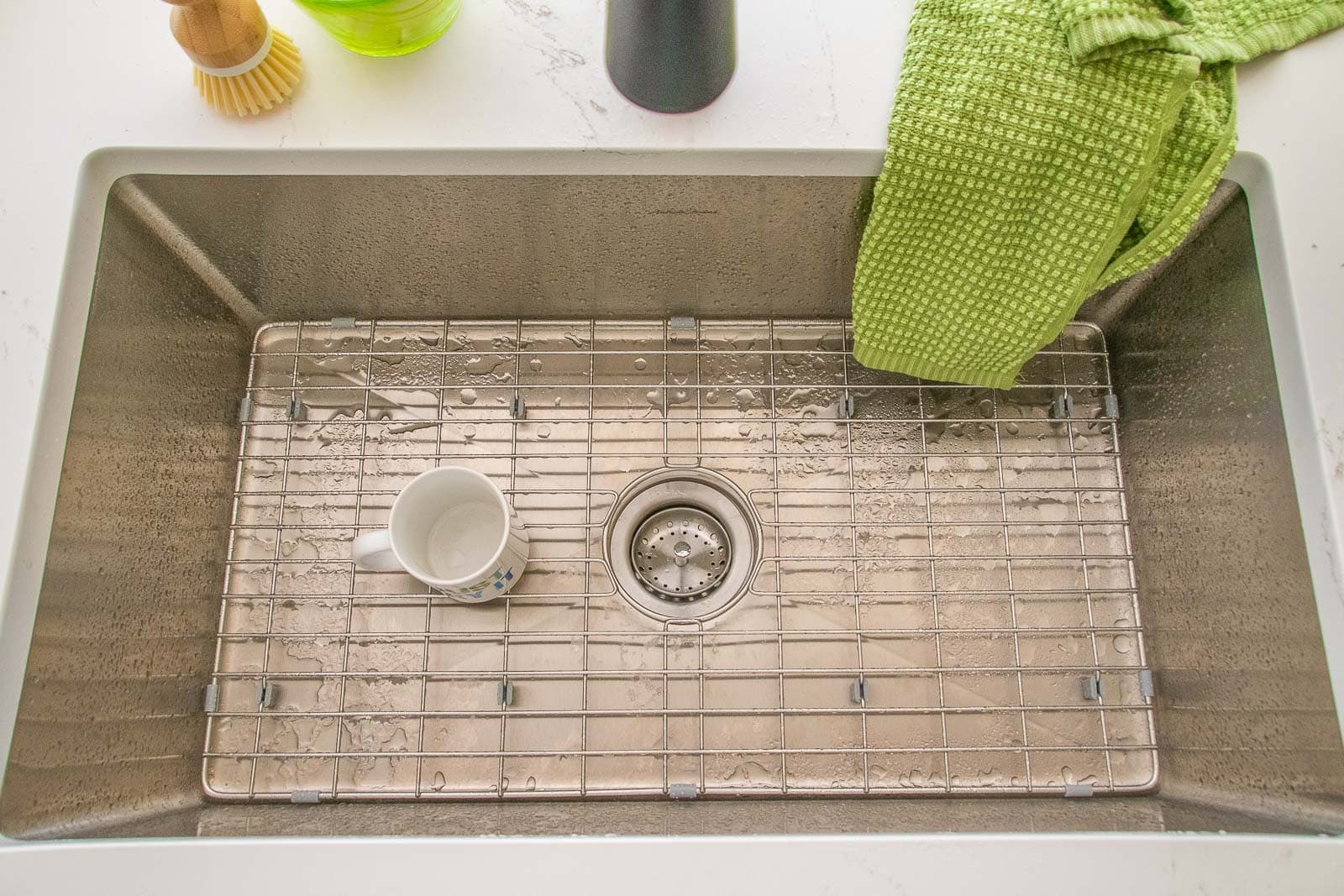 When the counters were installed, the installers made sure the sink was secured and placed where it needed to be and they also drilled a hole for the replacement faucet. American Standard was kind enough to send me a soap dispenser, but once we installed the new sink, there wasn't quite enough room for the soap bottle under the cabinet because of the cabinet retrofit situation.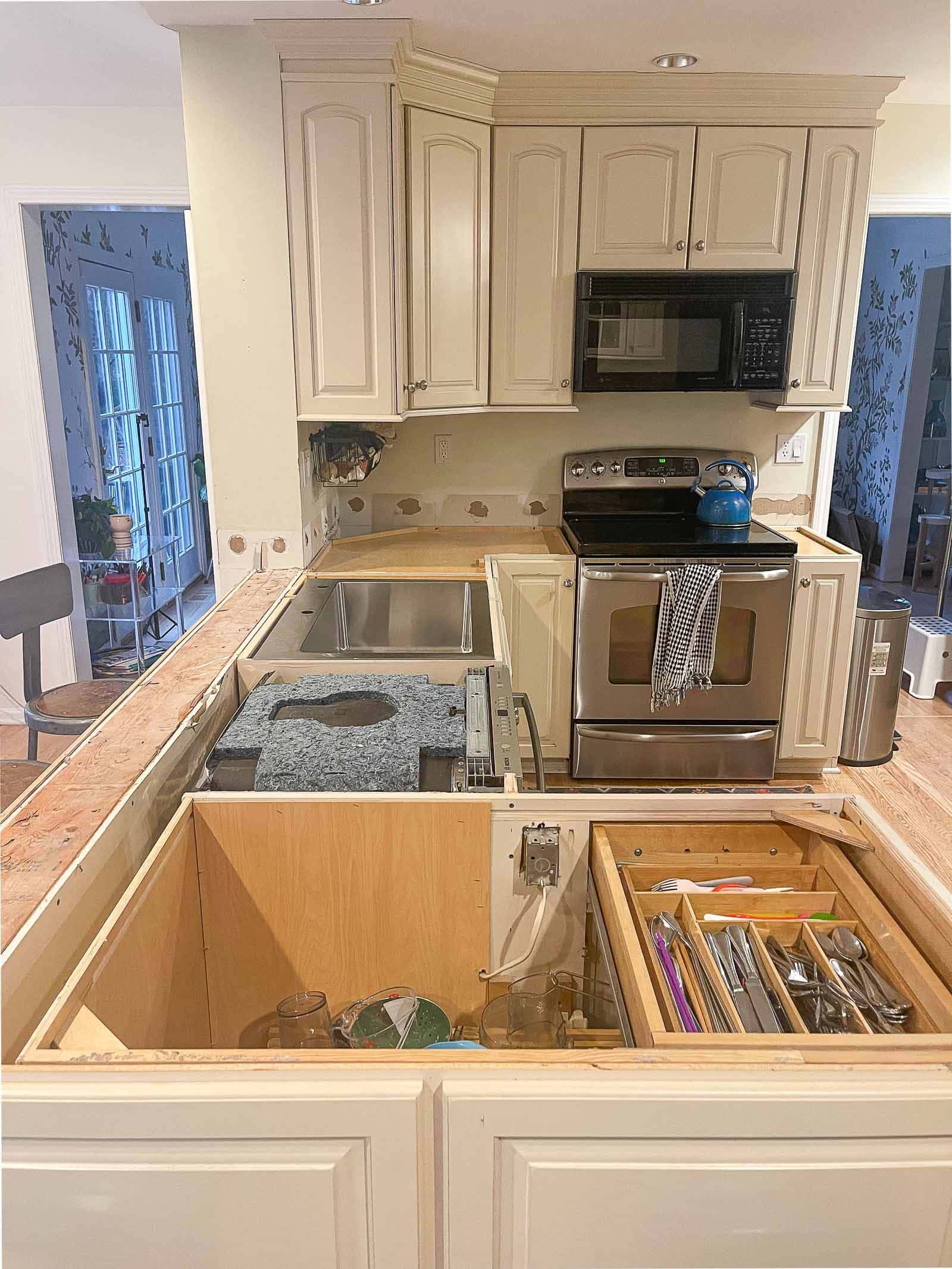 The new sink holds so so so much more than the old sink (duh), but it's also just a clean and simple design that I adore. Classic stainless steel and deep enough to hold our biggest pasta pots or widest roasting pans. I have three children who bake a few times a week and another couple who cook scrambled eggs on the regular so the old sink was pretty perpetually filled with something large that was *soaking* and taking up all the space. Which also meant that anytime the faucet was turned on, the water would splash off of the pile of dishes and drench everything within 12 inches of the sink. Needless to say, I didn't realize how useless the old combo was until this new glorious set up!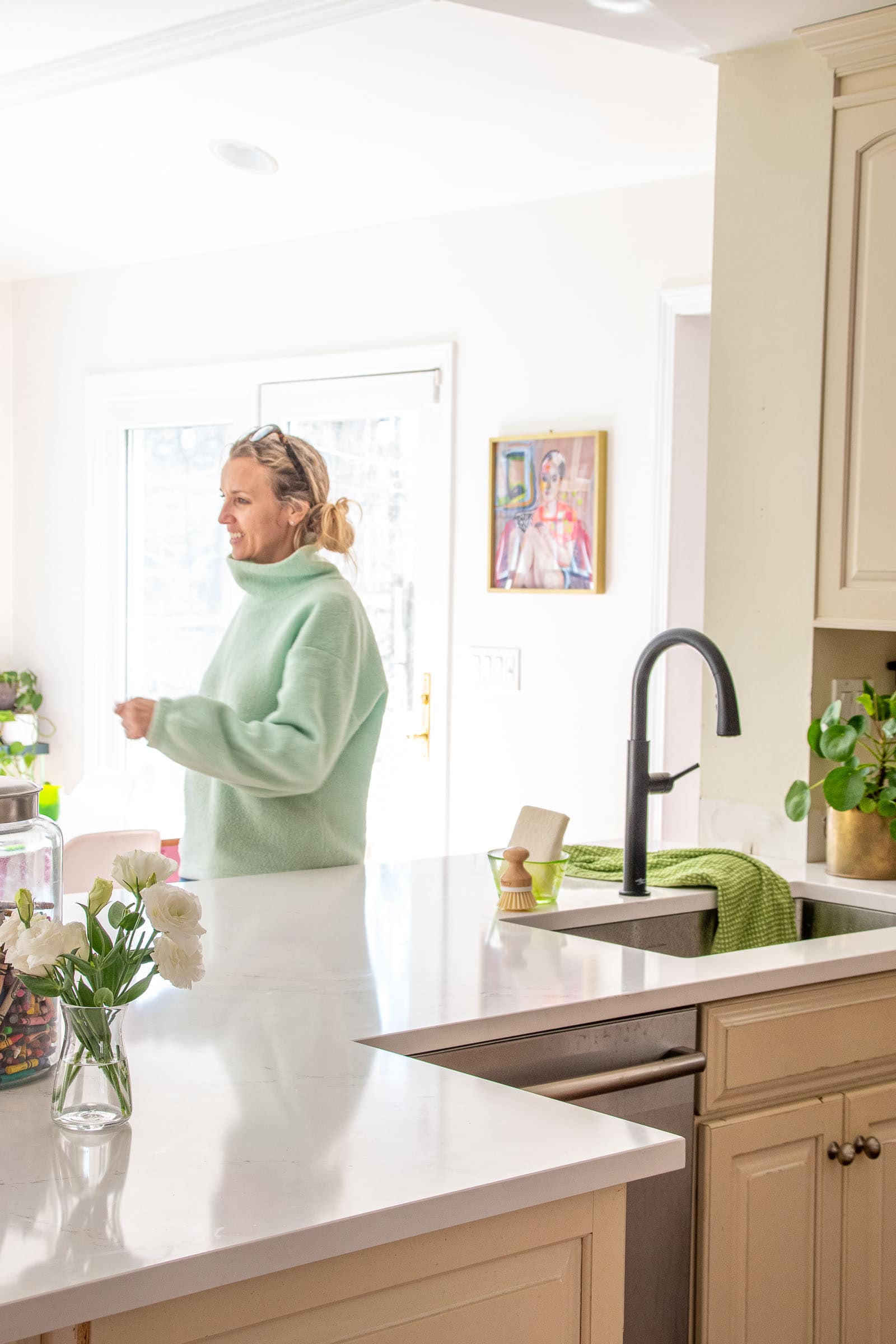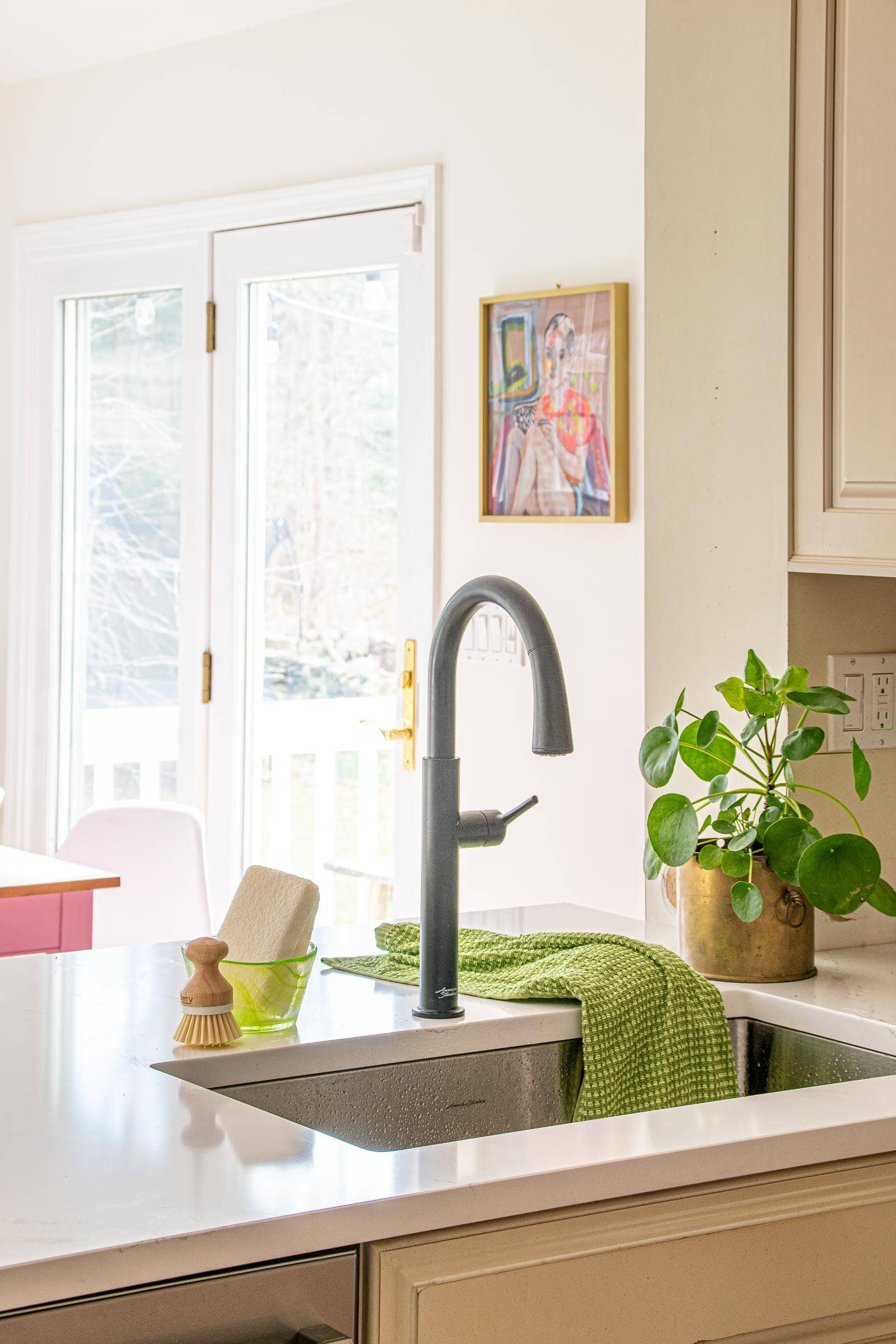 Stay tuned to see how a new sink and faucet can truly be the springboard for a whole kitchen overhaul. I have counters coming in, paint, backsplash tile… it's going to be GLORIOUS. Thanks again to American Standard for partnering with me on this project. My adult-dish-washing-heart is so happy!