Thrifted Acrylic Tray Makeover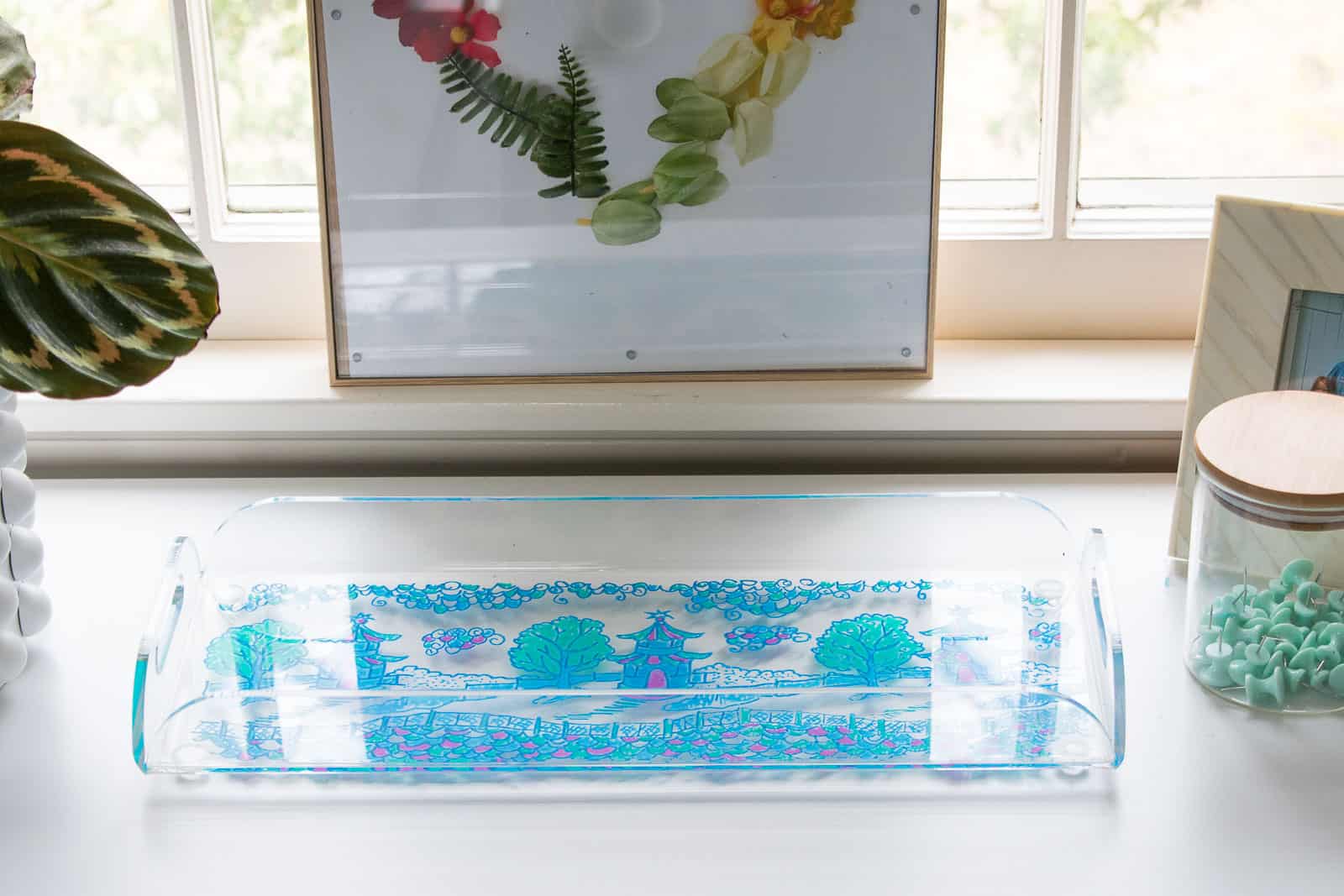 I should have posted this months ago but… I didn't. Oops. RIght when we went into quarantine, I rifled through my craft closet and pulled out all the miscellaneous supplies and thrifted little goodies that I'd been holding onto for projects. I figured, what better way to spend my time during quarantine… happily crafting and working through my stash. And then it became clear that distance learning coupled with a global pandemic and a social uprising meant there wasn't quite as much of the 'happily crafting' as I would have liked! But I did manage to give this monogrammed acrylic tray a little makeover… since we don't have a "Thomas" who can use it.
How to Update an Old Monogrammed Tray
Step 1. Remove the monogram
My monogram was cut-out vinyl so it was super easy to remove. Be careful not to use anything with metal that could scratch the acrylic when removing vinyl. If your monogram is painted on, try soaking it in a little bit of acetone (nail polish remover)… that usually removes and printed labels.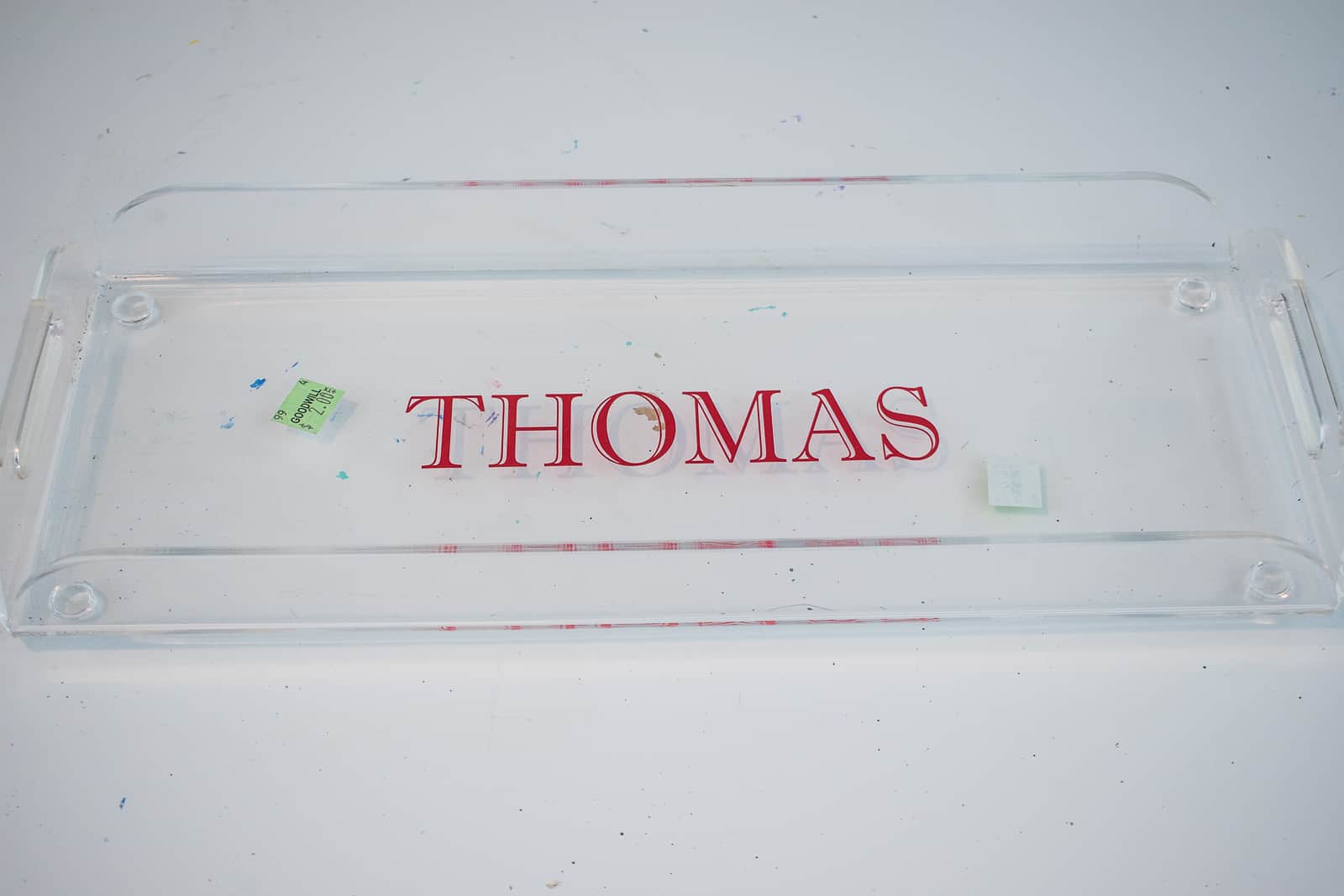 Step 2. Find your pattern
I'm using one of my favorite fabrics, Cloud Pagoda by Danika Herrick from Spoonflower.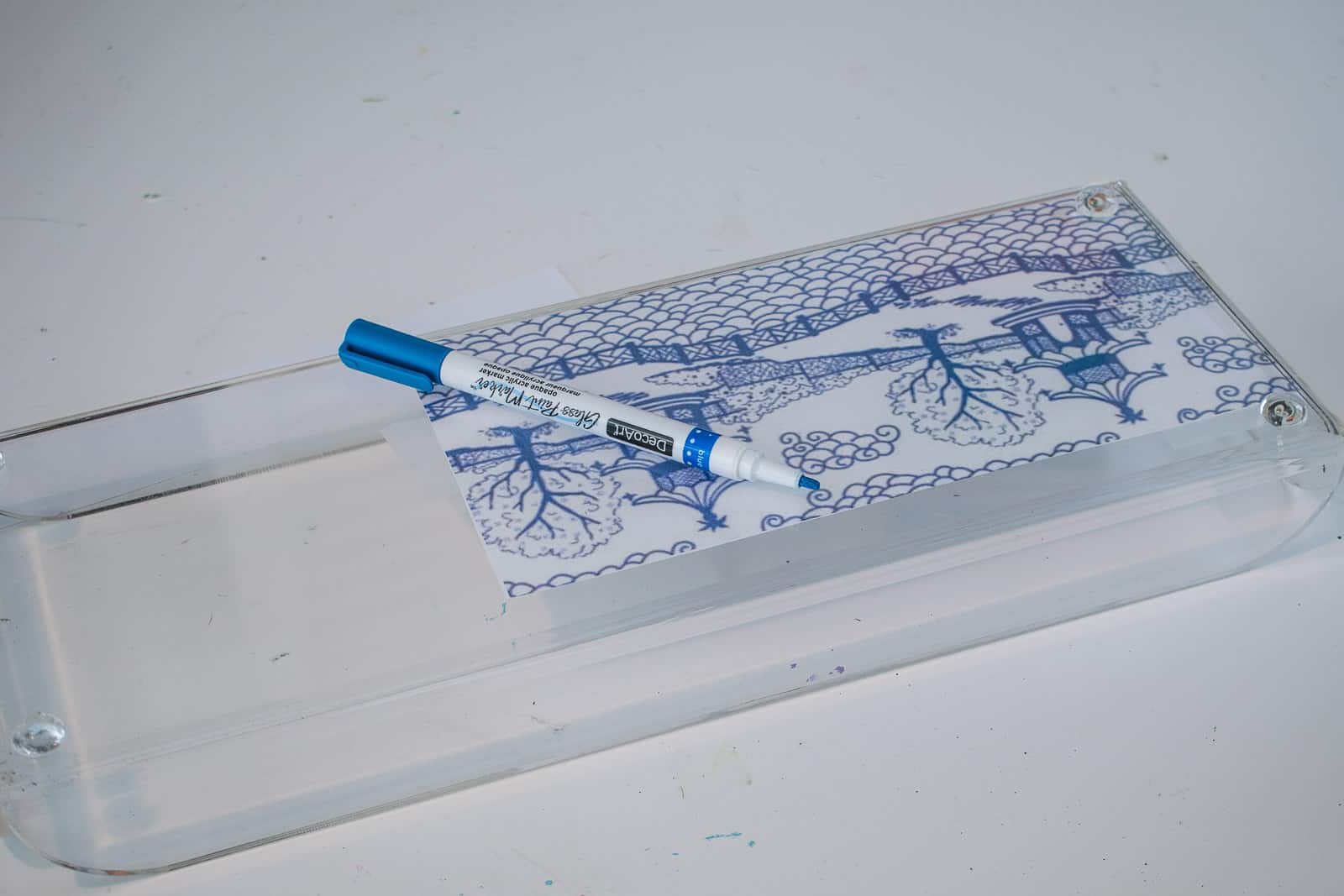 Step 3. Tape the Pattern to the Bottom of the Tray
I taped the pattern to the inside of the tray so that I could see it from the bottom. I decided to draw my pattern on the underside of the tray where it might be safer since I figured it would get more wear and tear on the top of the tray.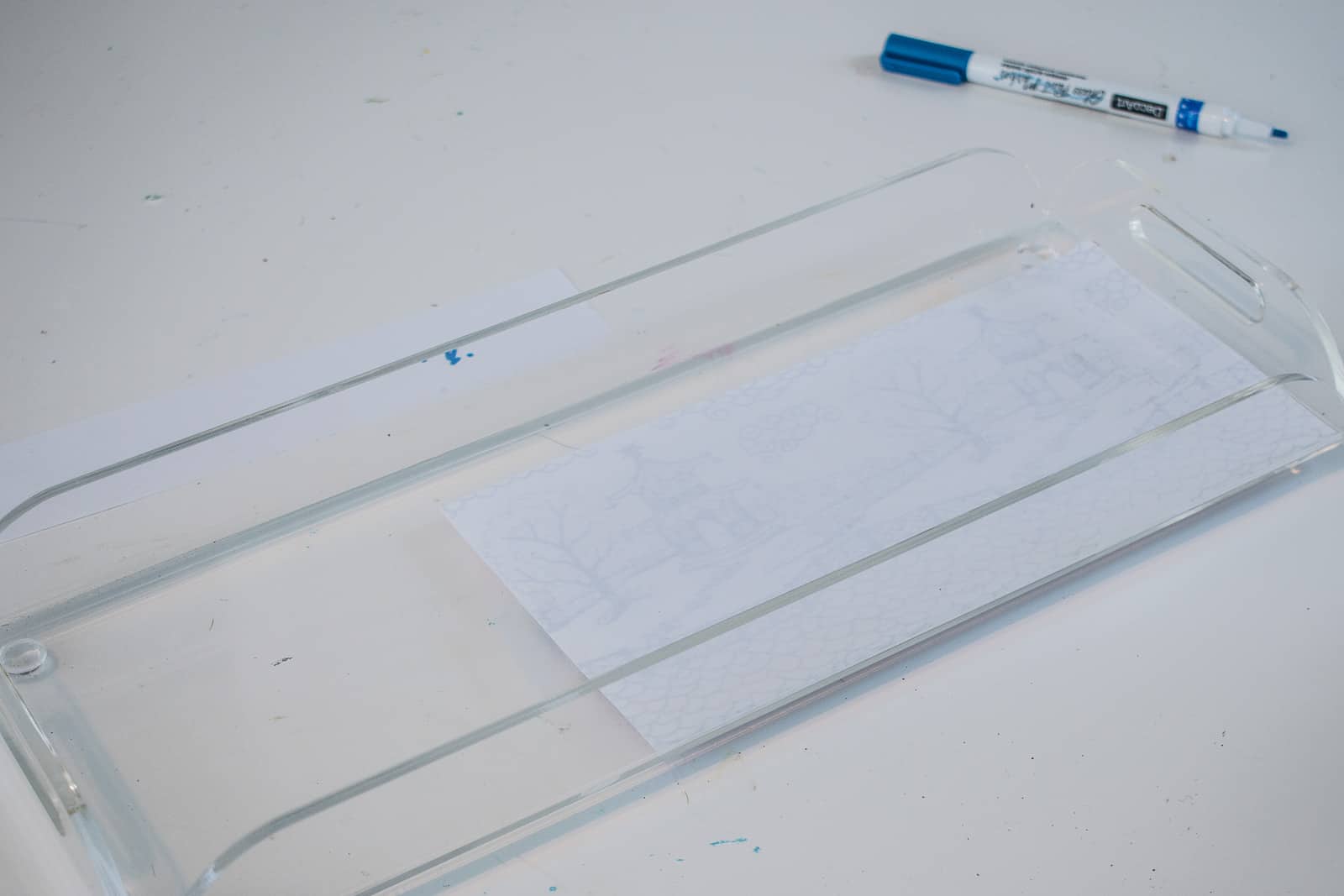 Step 4. Trace the Pattern
WIth an oil based paint pen, I traced the pattern working one color at a time.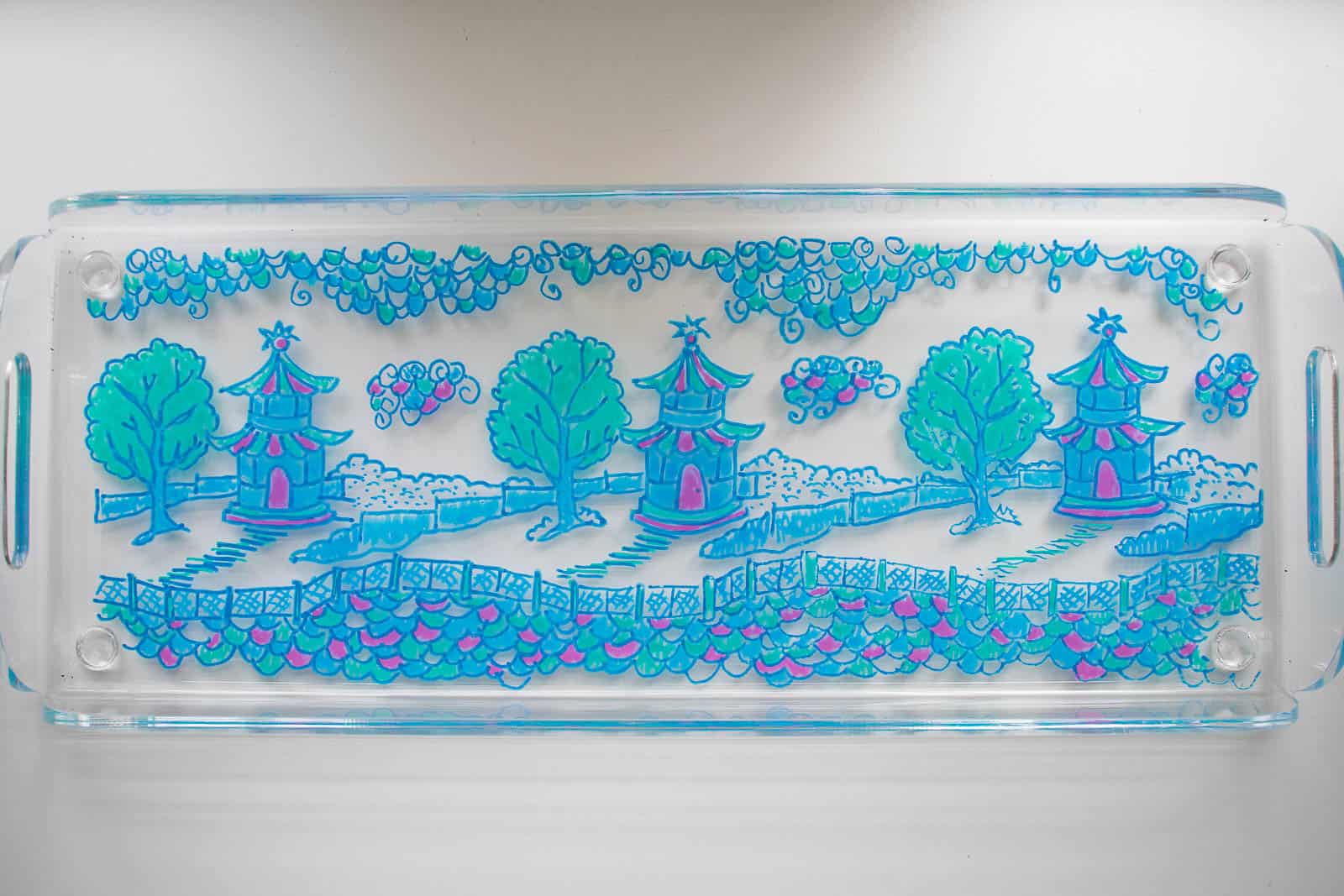 That's it! It's so super simple, but it's such a fun way to makeover a basic acrylic tray that you might otherwise have tossed. This technique will also work on glass so maybe you have a glass platter or a dish that you want to add a little flair to? Grab your favorite fabric and have at it!