How to Make Easy Cement Orb Planters
Psssst… this post *might* contain affiliate links: see my disclosure here.
Simple DIY Concrete Ball Planters
After the success of my concrete fountain, I've been somewhat obsessed with cement balls. Today I decided to make cement ball planters!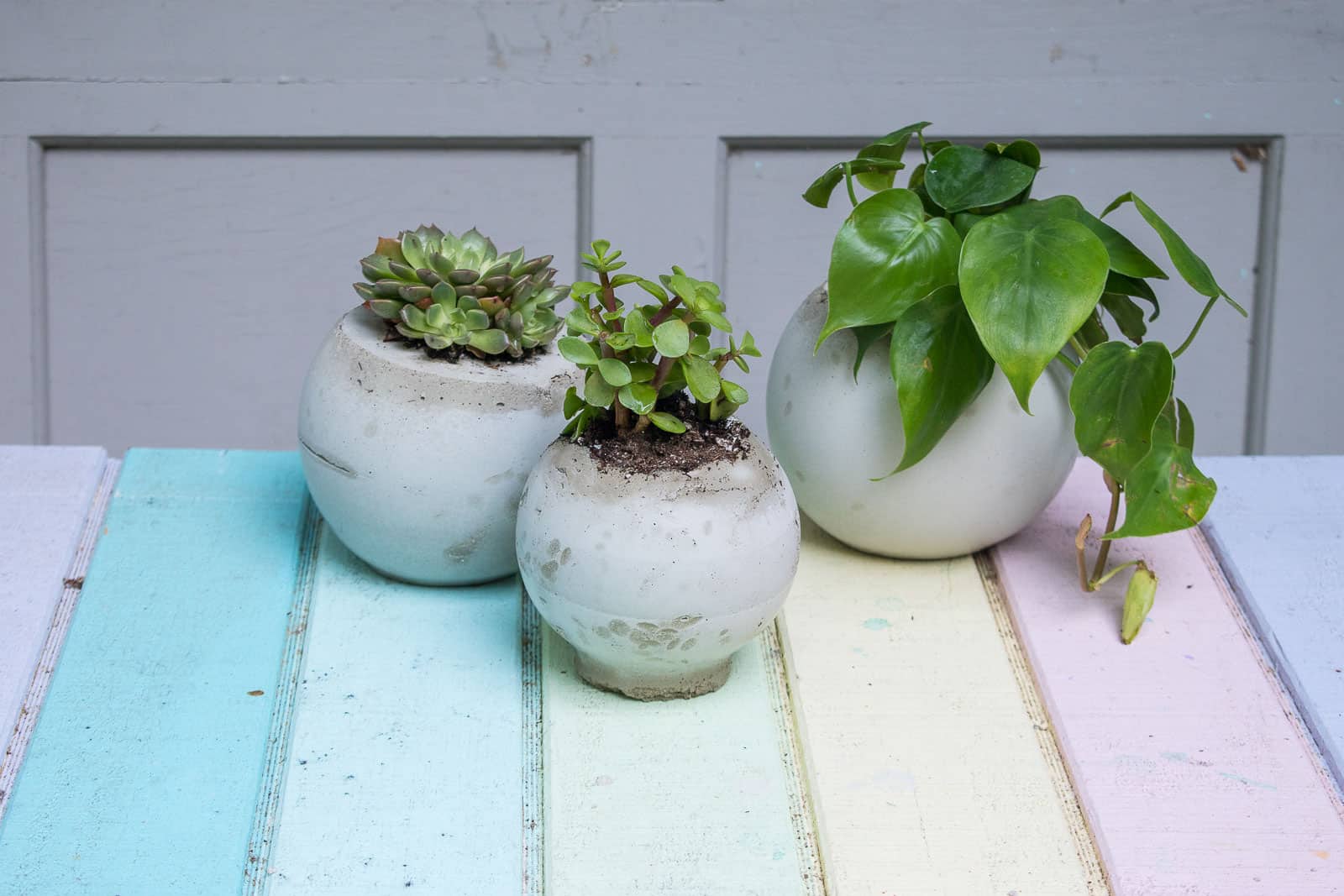 I've made concrete planters in the past and I loved them! They were easy to make… I used thrifted materials and they turned out perfectly! So I decided to use a similar technique but started with round glass vases to make orb planters. A note of warning… you WILL break the glass to release the cement so… don't use anything precious. I picked up a handful of standard round glass vases at the thrift store for a dollar a piece.
Materials
Thrifted round glass vases
Optional: My PVC pipe got stuck so I used my Dremel Multi Max to cut it
Step 1. Prep PVC Pipe
To make the recess for the plants, I'm using PVC pipe (I think mine is a 3″ diameter). I cut the pipe into 5-inch lengths and wrapped some Tyvek tape around one end. I was *hoping* my pipe would release from the mold leaving behind a cylindrical recess, but it didn't and I needed to cut it with my Dremel. That said… I hope to try this again and apply lubricant to the pipe (vegetable oil or vaseline) as I've been told that might help it release!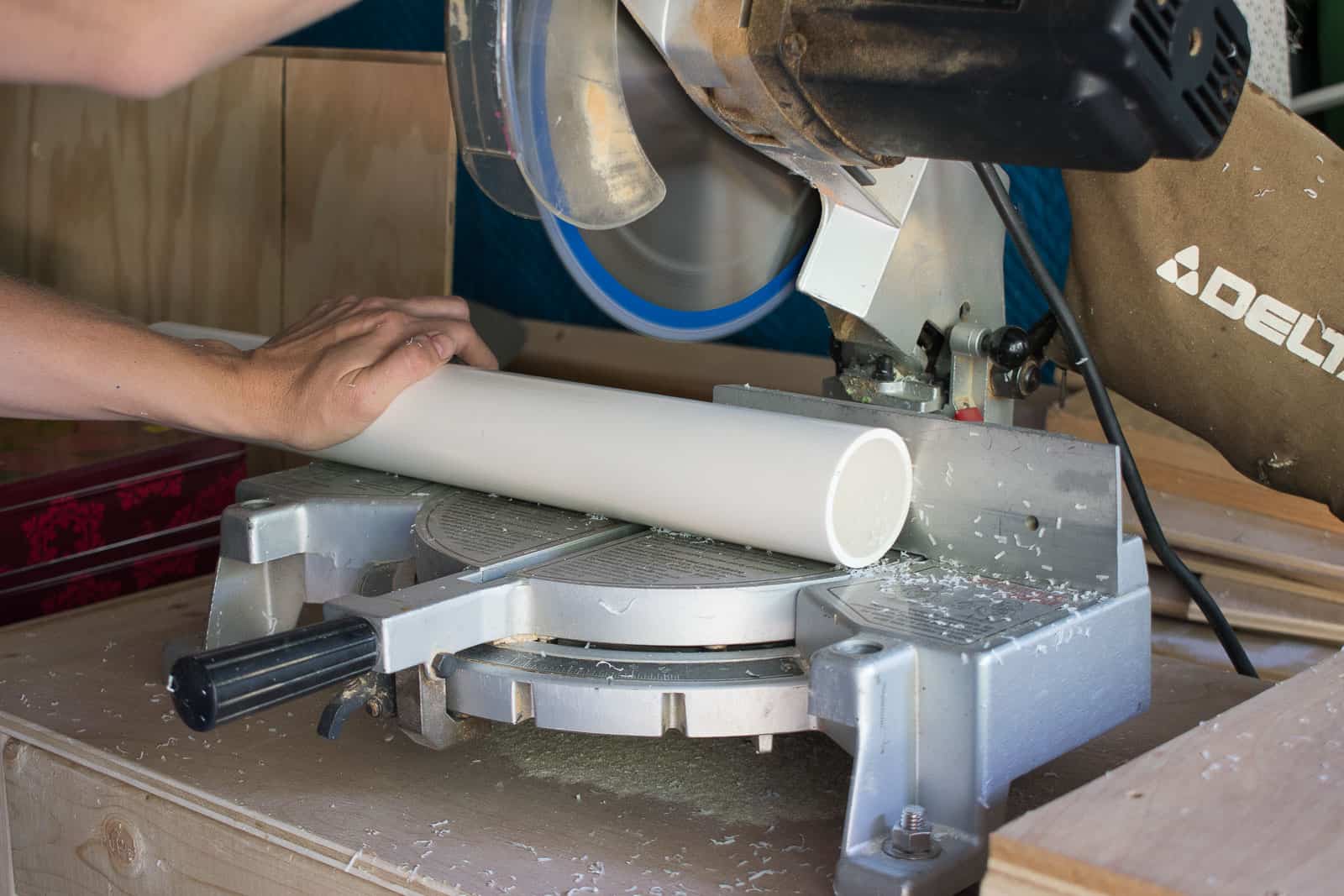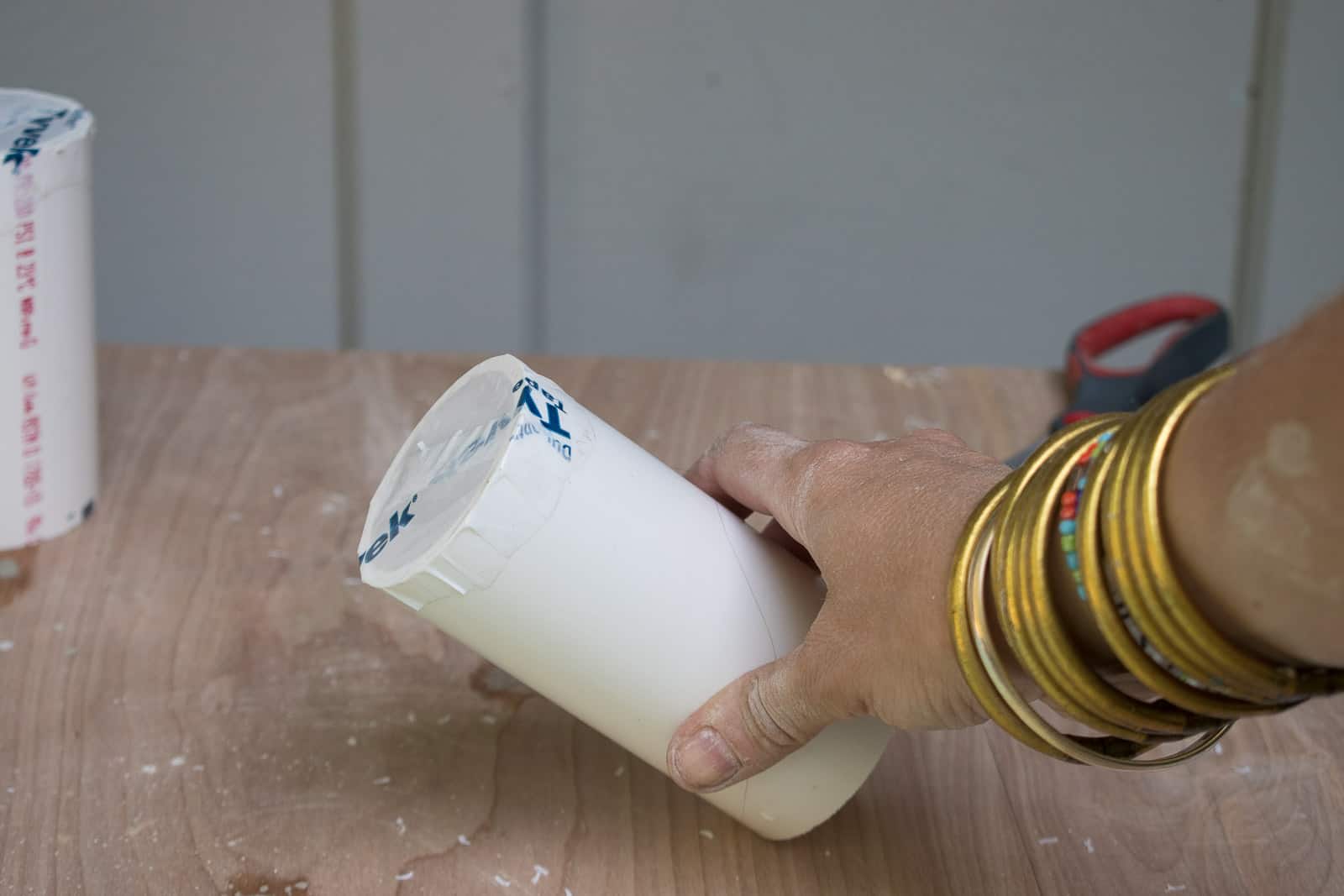 Step 2. Mix Cement
This time, I'm using Cement All which is smoother (no aggregate) than the concrete I used for the fountain and it sets up really fast (under an hour!). Follow the directions on the box (mix 4 parts cement to 1 part water and stir until smooth).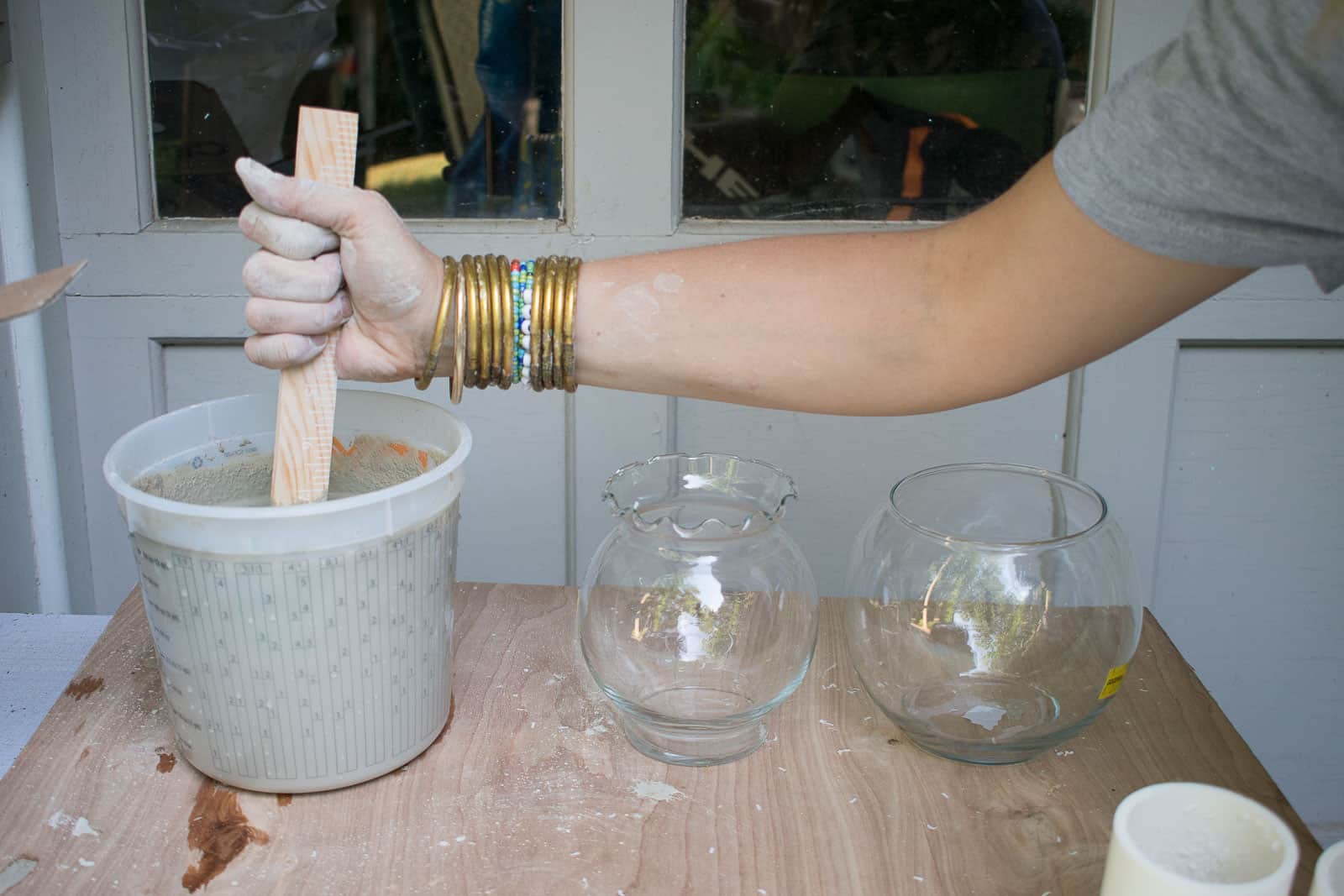 Step 3. Pour into mold
I didn't spray my molds, but I probably should have. They released fine, but can't hurt to have a little spray. Pour the cement into the molds until there's about an inch left at the top. Press the PVC pipe down into the cement. It will naturally want to lift up and out of the cement so be ready to hold it in place and/ or weigh it down a bit.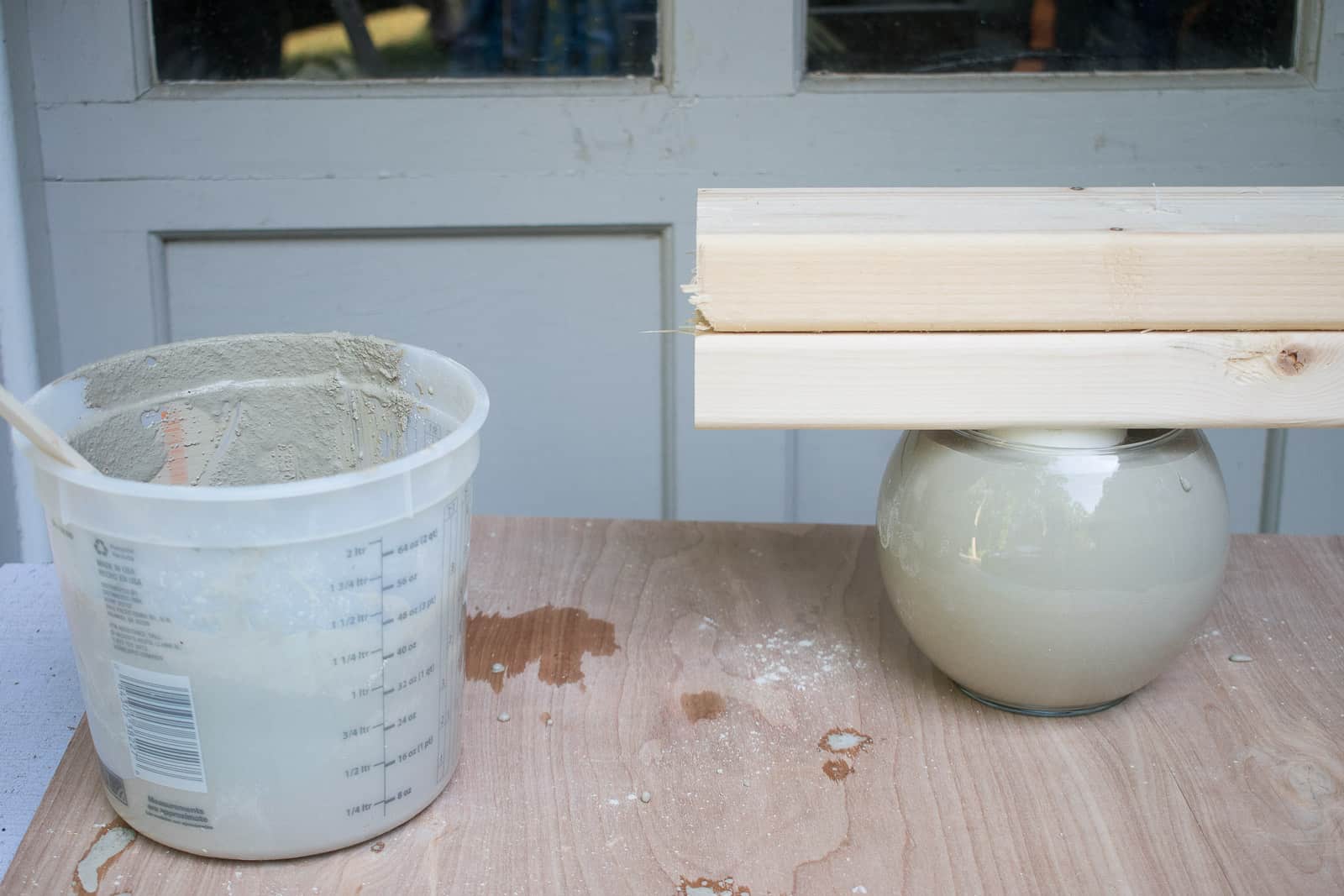 Step 4. Leave your molds to set
I was impatient and released the molds after a couple of hours, but I suspect leaving them overnight would be ideal.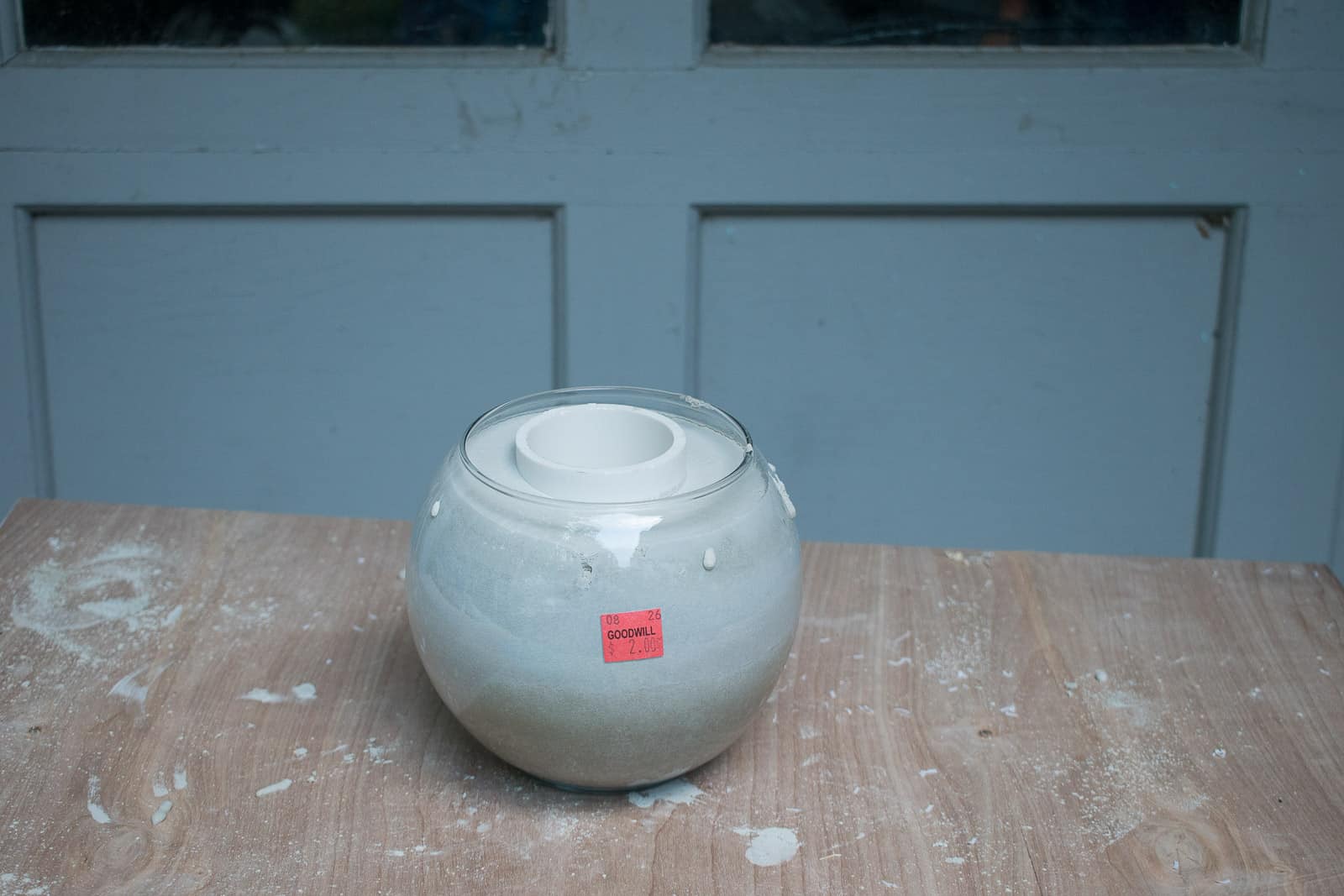 Step 5. Release the cement mold
The only way to release the cement from the glass vase is to… break it. Place the vases into a heavy duty paper bag and make sure the bag is wrapped around the vase. Wear safety goggles and gloves… you're breaking glass. With a hammer tap the glass to break it. My molds were a little stubborn about releasing because I broke the glass so soon. When I've done it in the past and let everything completely set up, the glass breaks away like magic. Continue tapping the glass until it's all shattered and broken away from the cement.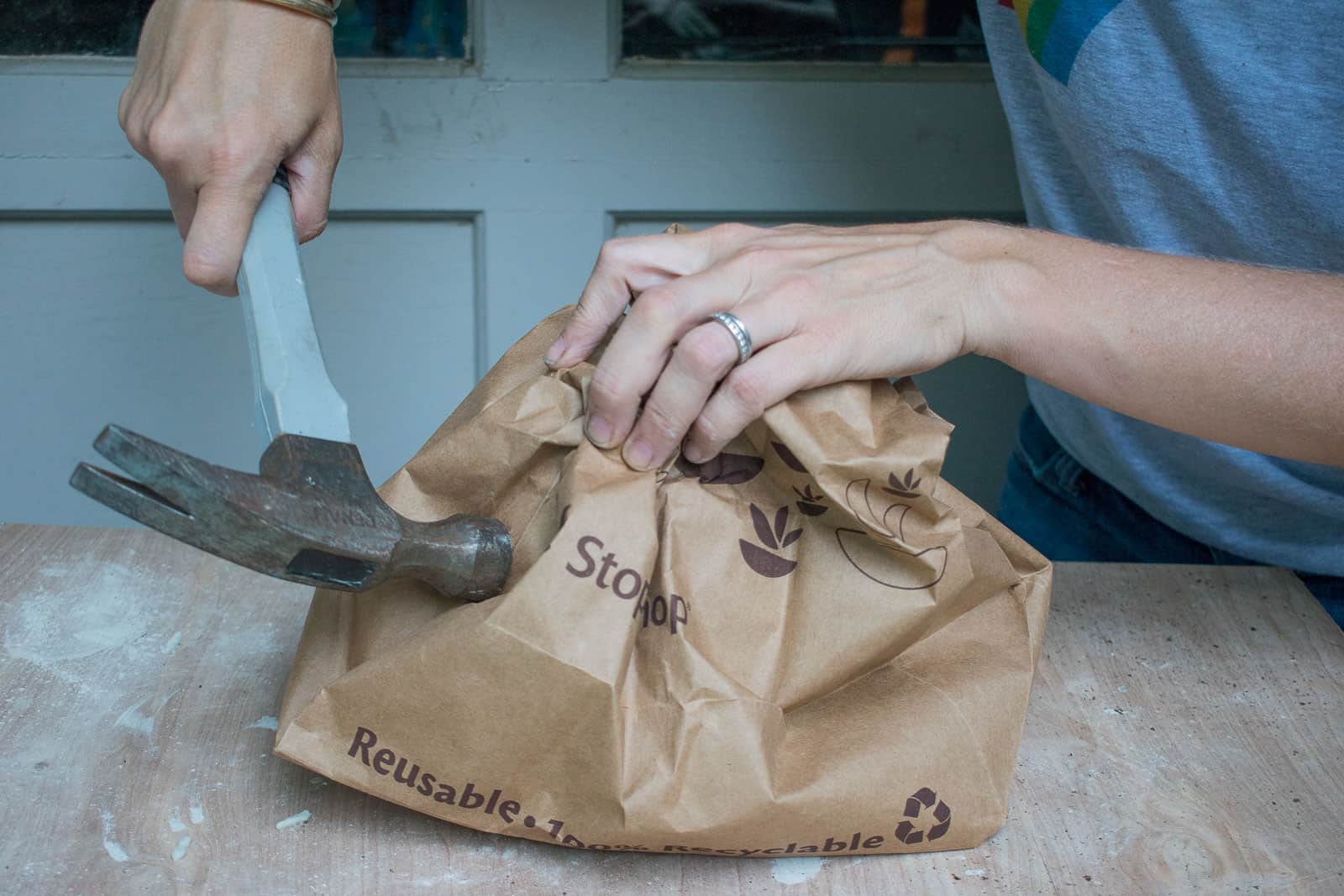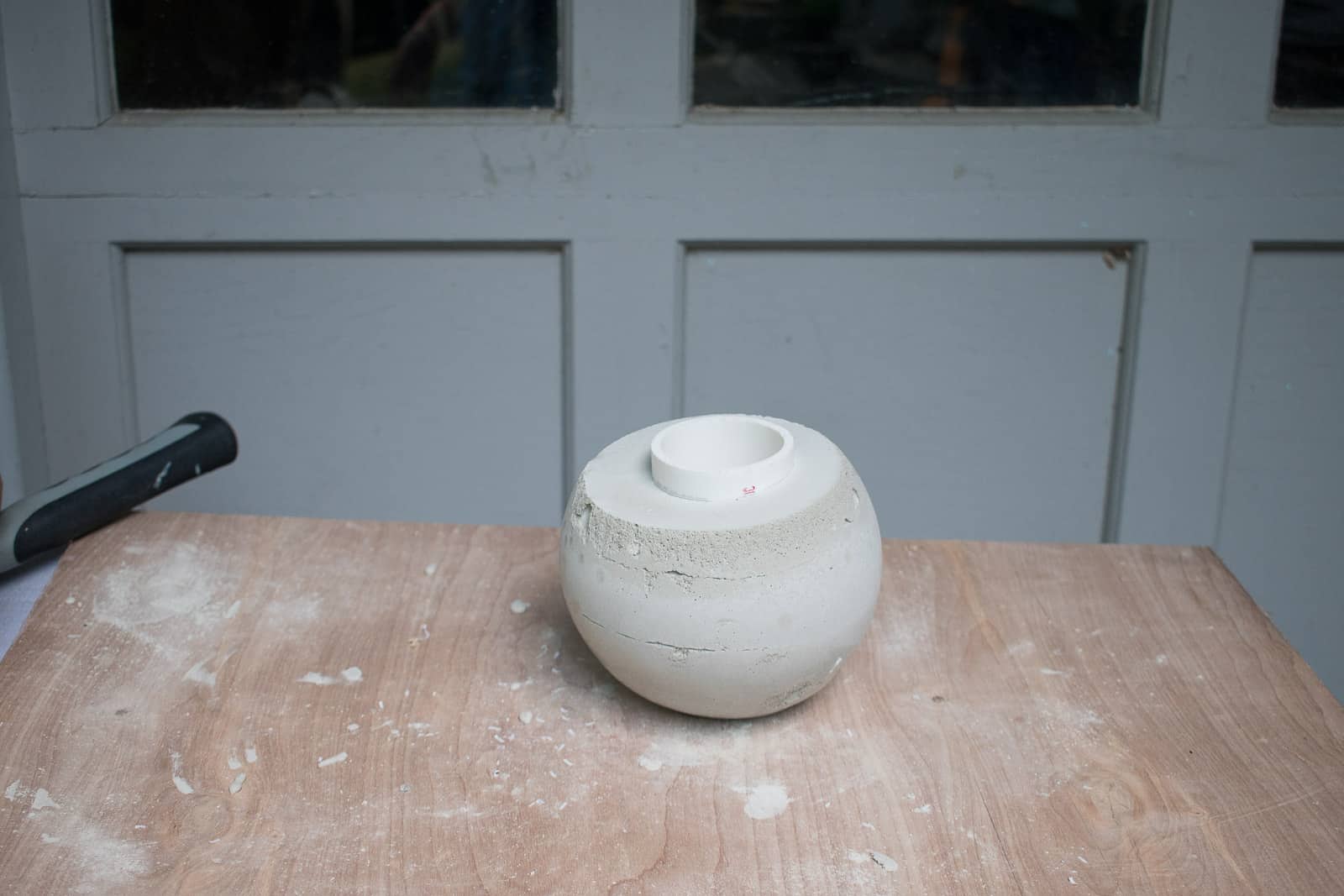 Step 6. Cut the PVC pipe
As I mentioned above, my PVC pipe wouldn't release. I just used my Dremel to cut the pipe flush with the top of the planter and called it a day… no big deal. You can't see the PVC pipe when the planter is planted so I wasn't going to fight with it too much!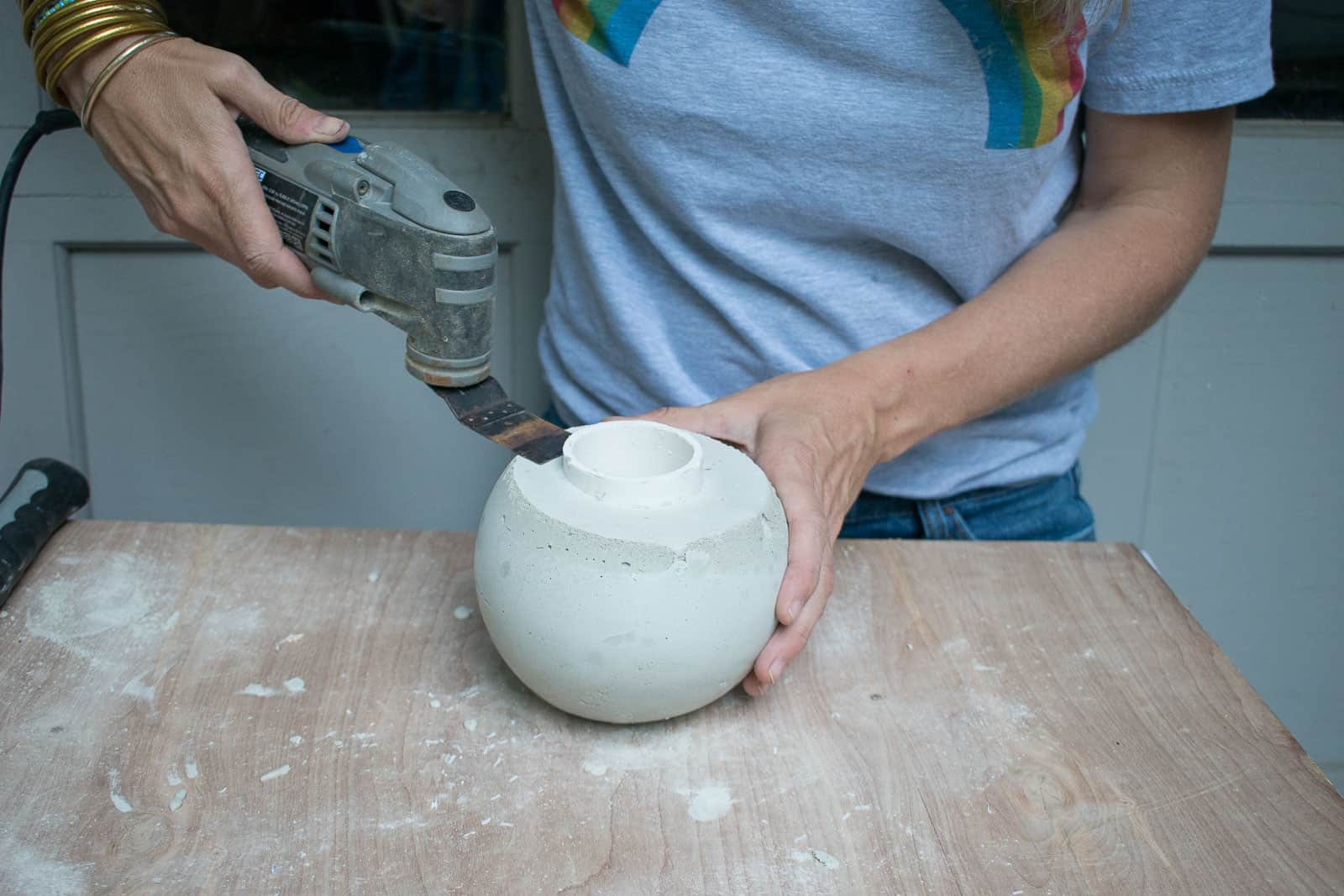 Step 7. Add plants
I didn't drill a hole in my planters so I need to be careful that they dont' get too much water. I picked up a few small plants at Home Depot and love the way these look when they're all lush and planted. Cement All is the biggest expense at $15, but the vases and PVC pipe were maybe $6 total and I only used about 1/4 of the Cement All so… I've got a lot of planters in my future!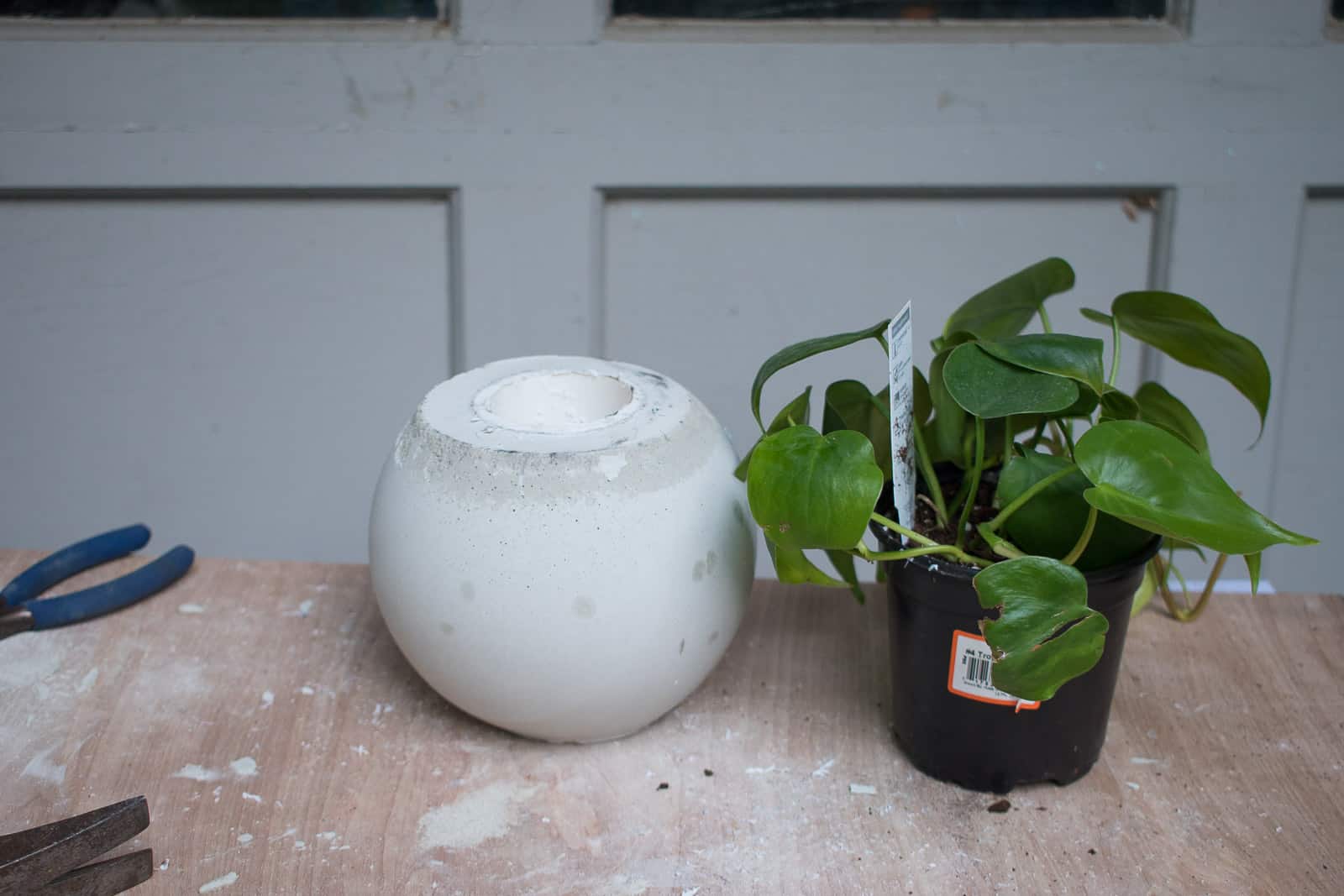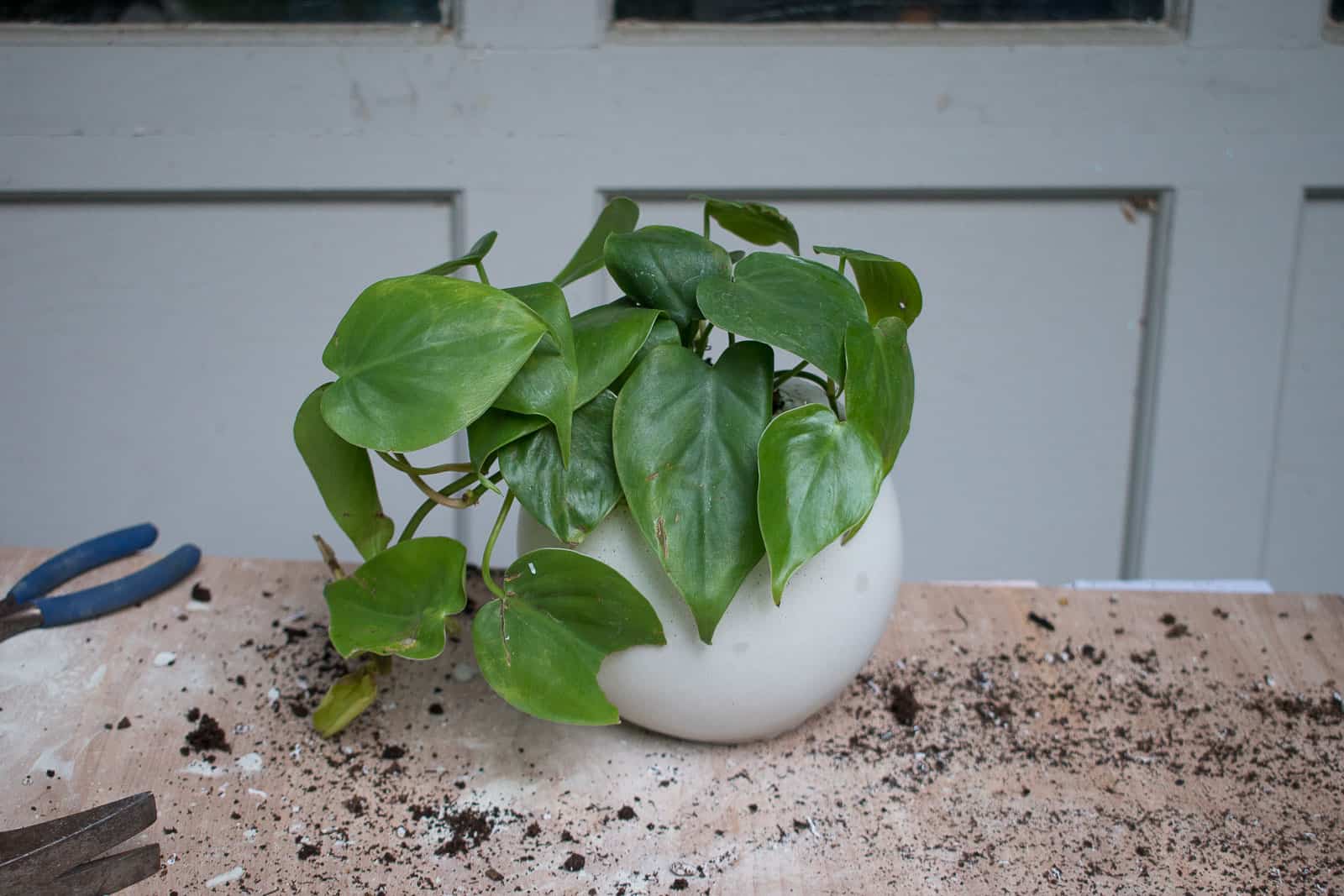 I mostly just love how quick and simple these cement planters were to make, but also how much I LOVE the aesthetic. I would totally buy these at the store and I suspect they would cost more than $10! This was a fun afternoon project and don't think I won't make more next time I head to the thrift store!