About a year ago, I pulled together Louisa's sweet room and one of my favorite projects in there is this hanging stenciled 'tapestry'. I made it from my favorite Ikea throw rugs (used in our old house as a runner) and never really shared the full tutorial.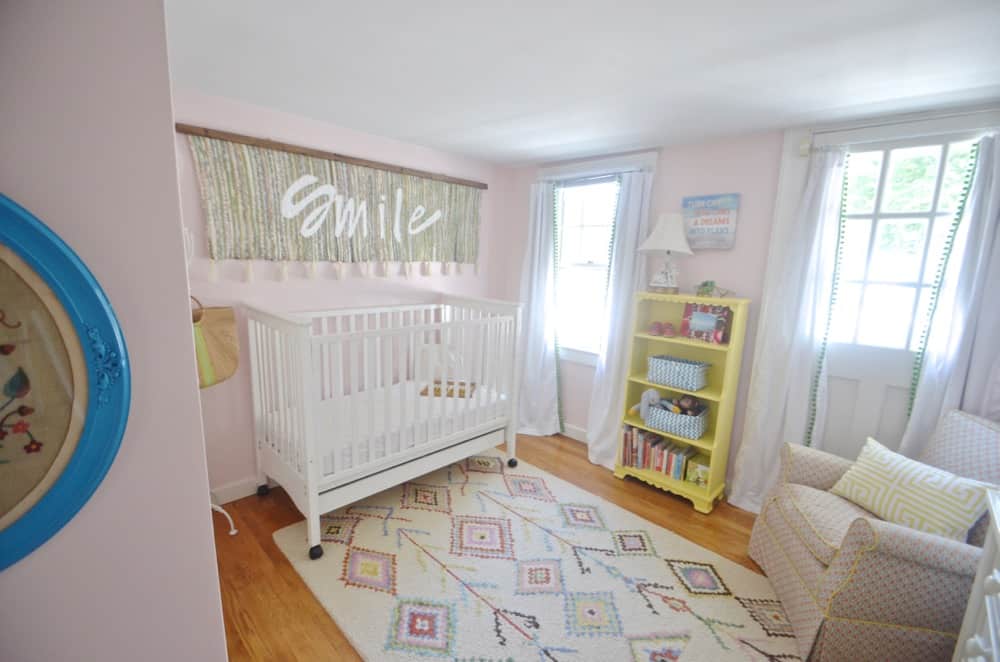 DIY Stenciled Wall Hanging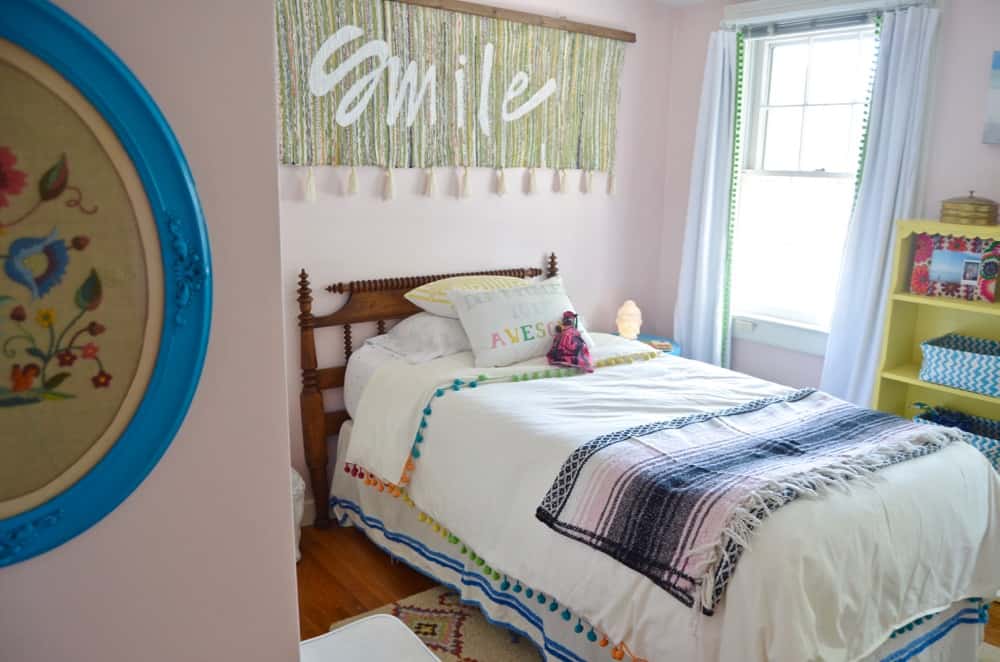 I am thrilled to share the full step-by-step tutorial HERE on eHow. Spoiler alert: it's super quick. Super easy. And super cheap.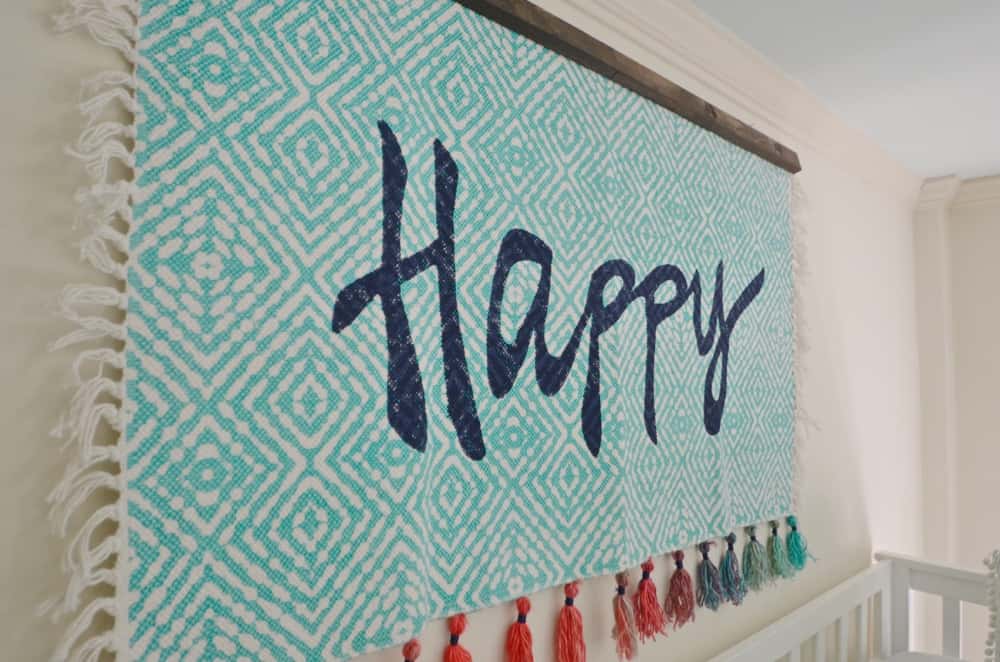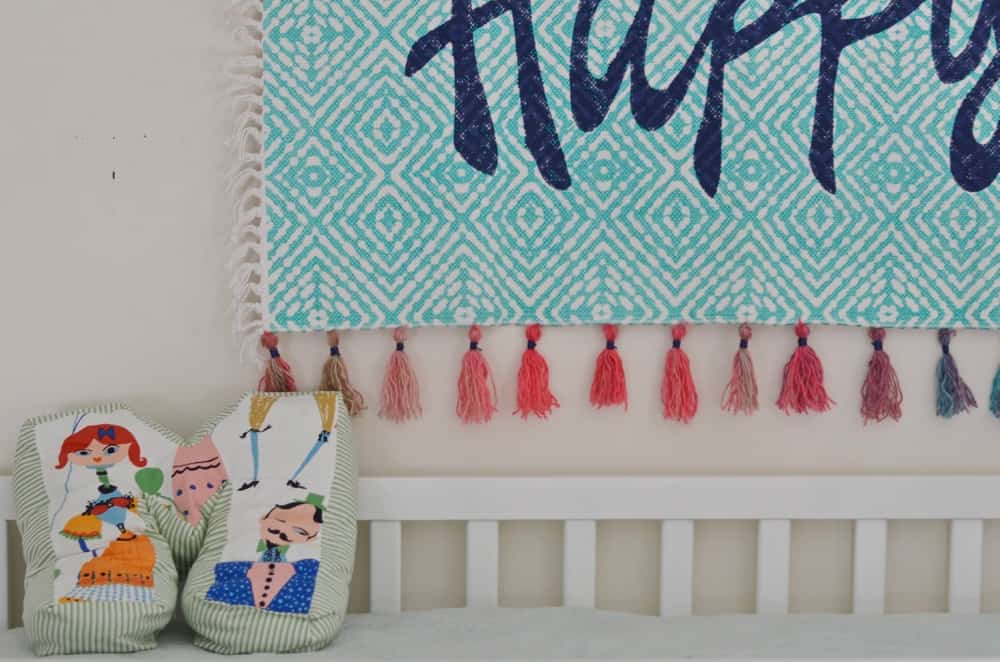 For both of these stenciled wall hangings, I started with a cotton throw rug… Homegoods often has a good stash, but so do places like World Market, Marshalls or Ikea! See source list at the end of this post (affiliate links).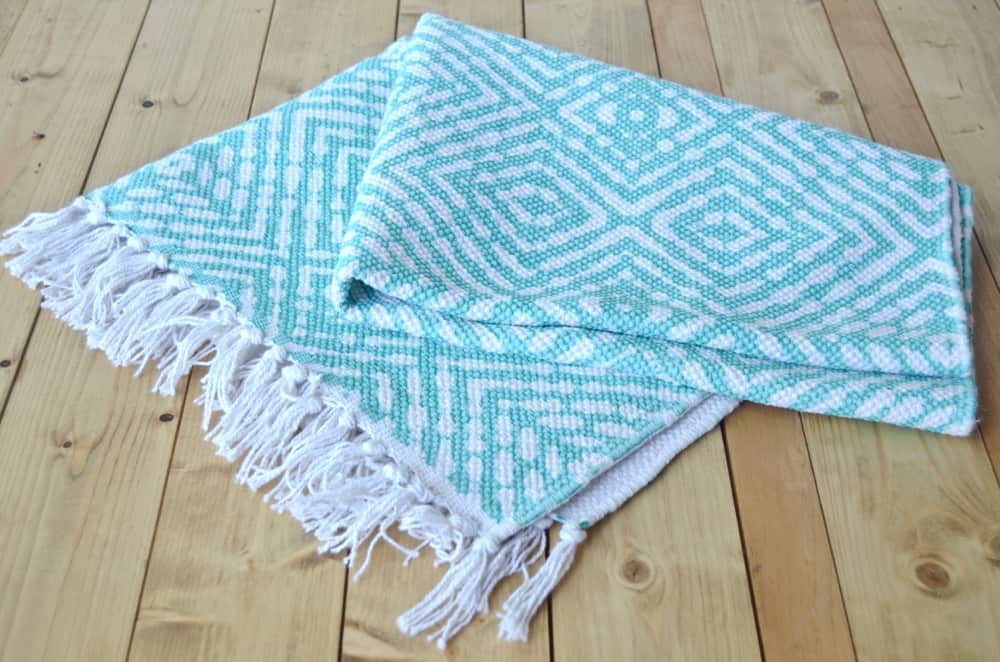 To add a little flare… tassels. ALWAYS tassels. I DIY my own with scrap yarn, but they're pretty easy to find these days online at places like etsy or Amazon.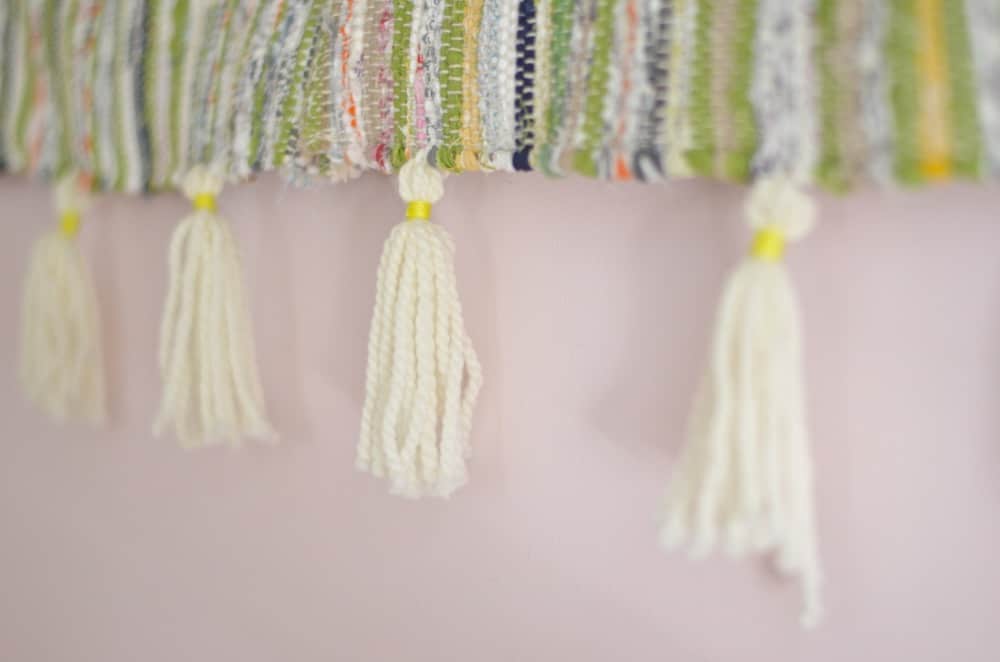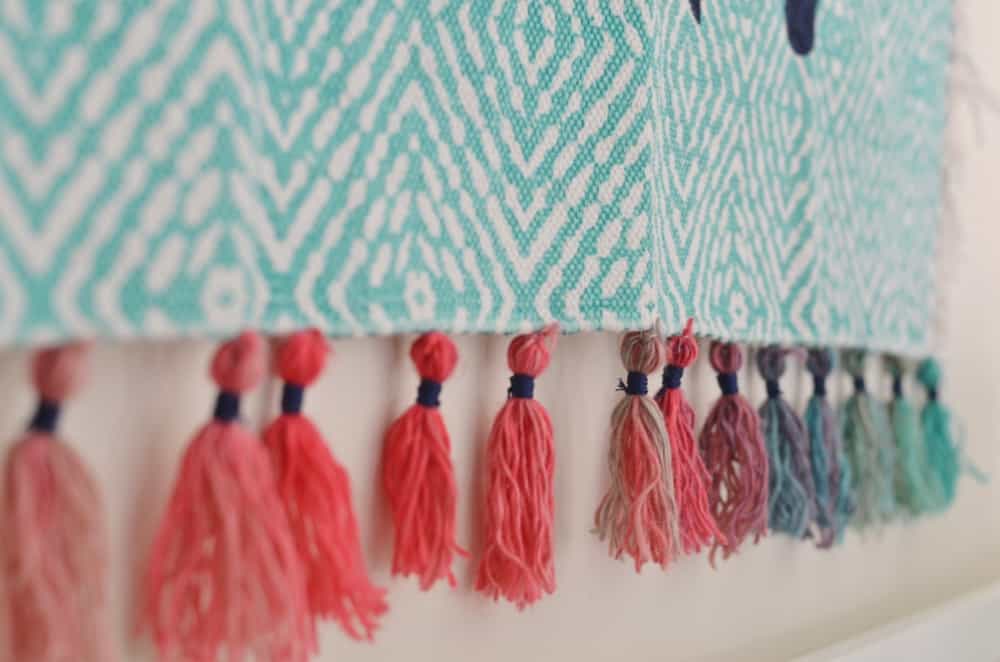 The word is simply written in my handwriting and I love how it not only brings texture, but also COLOR into these fun spaces. A stencil tapestry like this can easily integrate into a child's room like I've done, but… a neutral rug and a more graphic font could easily translate into a more formal or adult space.  Again… for $15-$25… this DIY is a home run.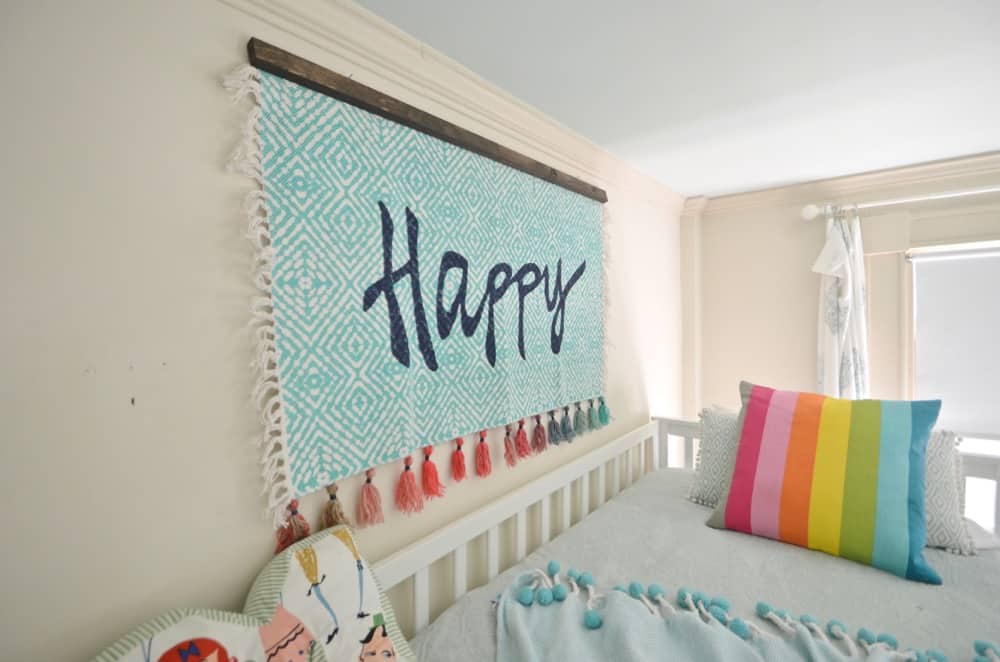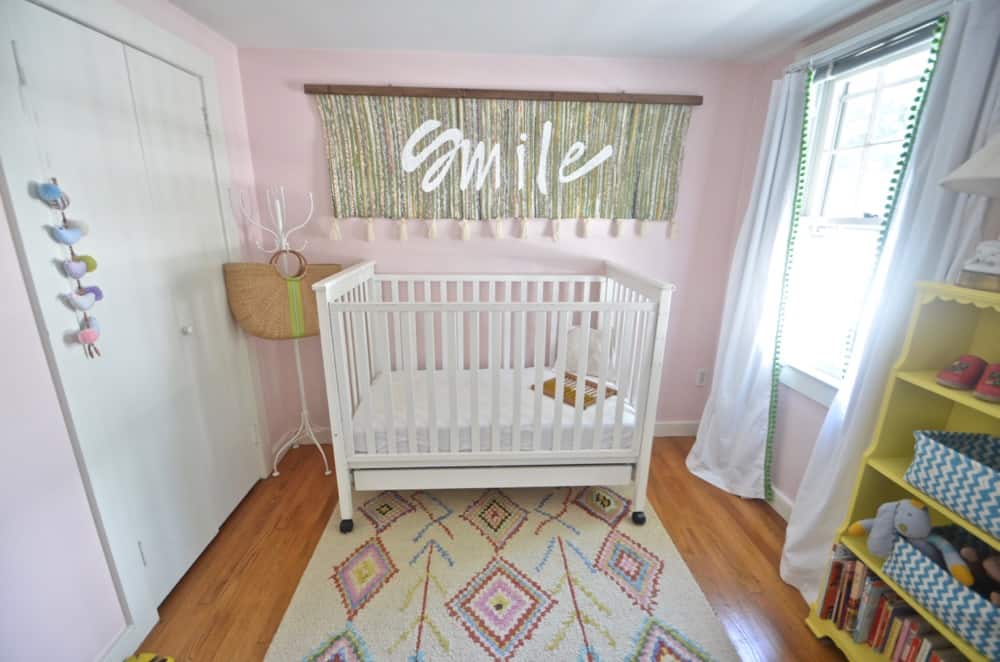 Head over to eHow to get the steps. And click around my shopping guide below for some fun simple throw rugs that would make killer wall hangings!
Make Your Own!