How to Prep for a Family Car Trip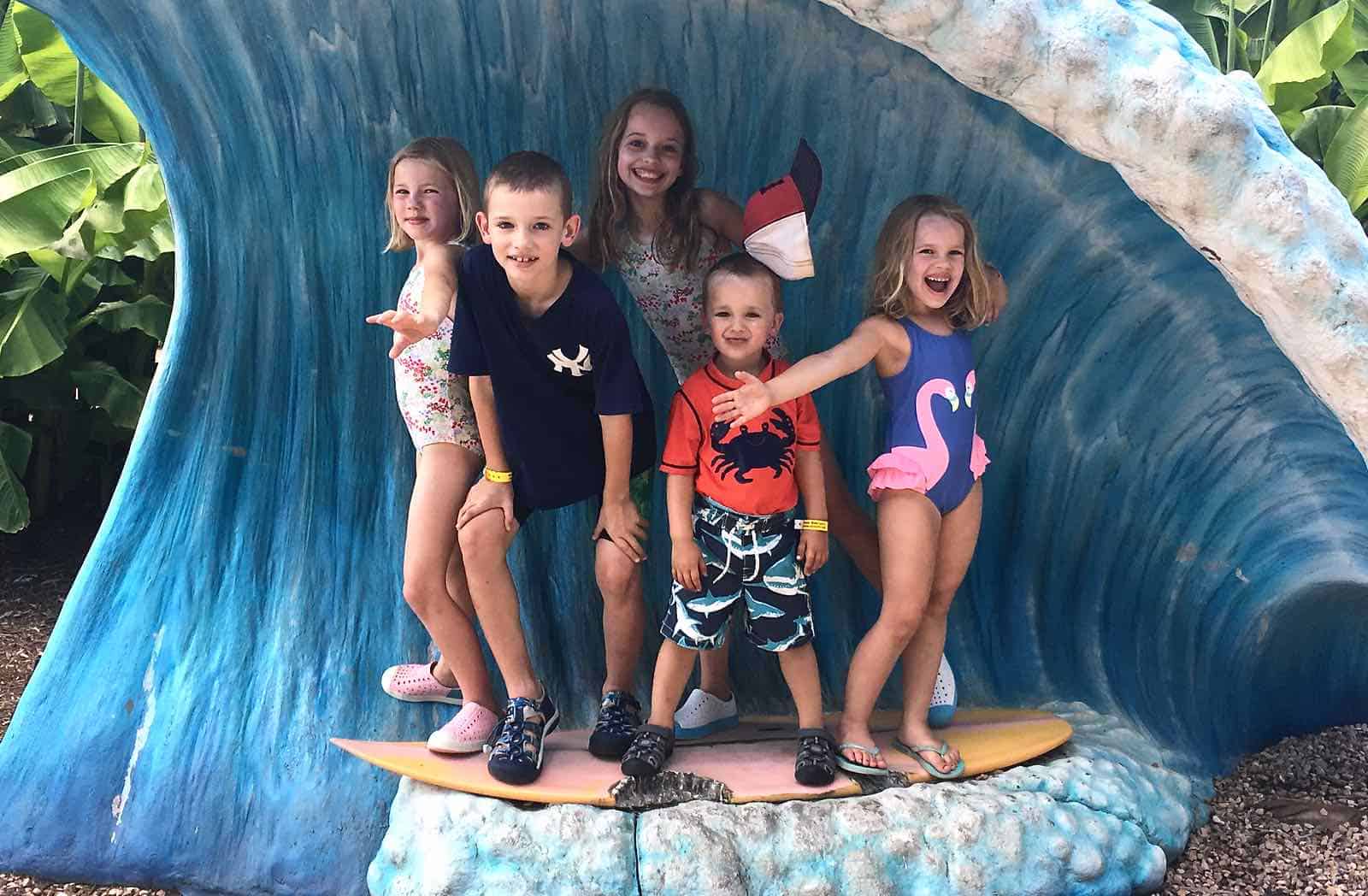 Disclosure: This is a sponsored post written by me on behalf of Irving Oil for IZEA. All opinions are 100% mine.
Summer is here! And the Smith family is starting vacation by hitting the road to go visit my sister and my parents. Road trips were part of my childhood and I remember loading up on penny candy, books-on-tape, and pencil and paper to keep track of all the license plates I saw… my kids aren't quite there yet, so it takes a bit of planning to get them all organized and out the door for a 5-hour car ride! I follow the same steps every time we travel, and it makes our life SO much easier; here's what we do:
Luggage
My kids all got to CHOOSE their own luggage. Nothing fancy. Just a small rolling suitcase. I certainly tried to steer them in certain directions when it came to the aesthetics of their bags, but they want what they want and loving their bag means they're that much more excited to take it out and pack it up! In other words, it doesn't matter if I like it or not… it's their bag!
Packing
My kids pack their own bags. I supervise, but they do the legwork. Typically I'll tell them how many outfits they need to put together along with how many PJs, sweaters, etc. Then, we find a place in their room or the guest room where they can begin to lay out their pile of clothes for their suitcase. I'll quickly go through their pile to make sure they have everything and then help them put it into the suitcase. I *rarely* get involved with what their outfits look like or what items they've picked unless we need a dressier outfit for a party or something.
Bribes
Full disclosure, our minivan has a DVD player and 9 times out of 10, that keeps them pretty happy. But… If I know we're going on a LONG trip, I make a point of swinging by the store and grabbing a handful of inexpensive NEW toys with which I can bribe them if need be. I try to choose items that can be used IN the car, but will also be home when we get to our destination. I specifically choose an item or two for Arthur since he tires of the movie faster than the others… note the pack of matchbox cars…
Snacks
If we're in the car for more than 4 hours, chances are pretty good we're going to stop for a potty break or just to stretch our legs. But I still pack a small bag of snacks (and drinks). Snacks are small and simple and something I can toss back if for whatever reason stopping isn't a great option. I also pack drinks but try to avoid handing them out at all costs because… bladders.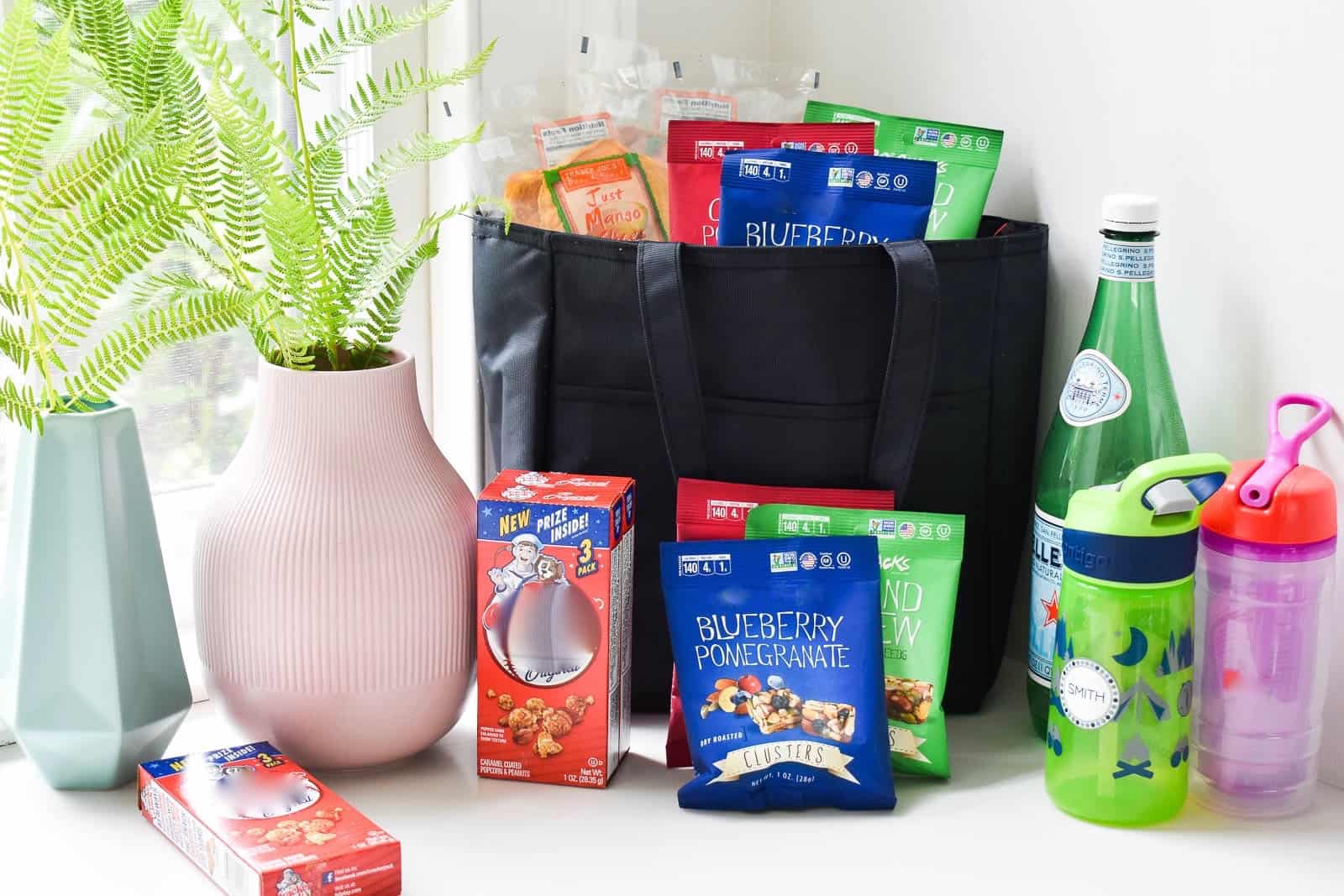 Charge
We generally don't do kindles in the car because it usually results in someone feeling car sick, but I remind myself to charge all relevant devices before we leave just in case!
Personal Items
Given their druthers, my kids would pack a duffel bag of dolls, board games, bath toys, dress ups, art supplies and musical instruments. Not happening. I let them each choose ONE item they can bring with them. Maybe a stuffed animal. Maybe a football. They can choose. Typically, this item doesn't even leave the car because wherever we're going is more fun, but it makes them happy and means it's easier to keep track of everything when we're leaving.
And that's it! Traveling is always a bit of an adventure and loading up the car for a family road trip is one of those rites of passage that makes me very very happy.
Which is why I'm thrilled to be sharing this annual summer contest by Irving Oil. It's up here in New England and 1 in 4 digital tickets open to instantly win an instant prize or fuel discount! Visit a participating Irving Oil location and pick up your game ticket. Some of the prizes offered are:
• From $.03 to $.75 off a gallon of gas
• Free Gas4Life (valued at $78,000)
• $50 Irving Oil Gift Cards
• $500 Cash / $500 Community prizes
• Free Gas for a year
To enter all you need is an Irving rewards card.
I mean, if you have to drive for hours with a car-load of kids asking, "when are we going to be there", you might as well win something, right? Go enter and let me know what you win!