Psssst… this post *might* contain affiliate links: see my disclosure here.
Tips for Transitional Fall Decor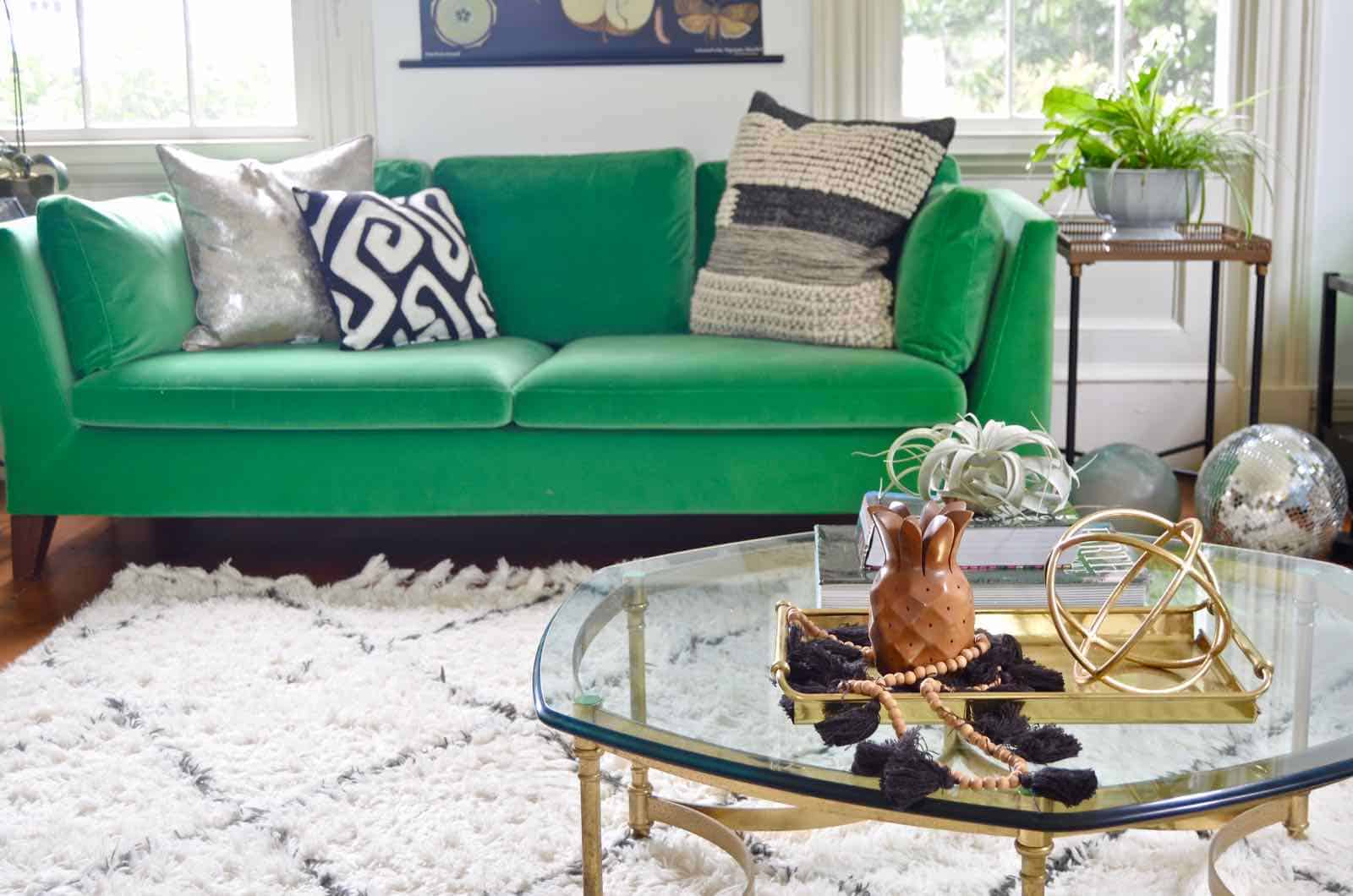 Ten days ago, I was sitting on a dock by the lake… kids splashing, sun shining… fall felt MONTHS away.   The idea of bringing out the pumpkins and gourds and bright colored leaves was painful to say the least. I get it that lots and lots of folks don't decorate for the seasons the way bloggers do, but… I'd venture to guess that you bring out a little sumthin' sumthin'. In lieu of the whole hog autumn explosion, I thought I'd share some ideas I had for easing the ol' girl into the fall season. Baby steps to fall, y'all!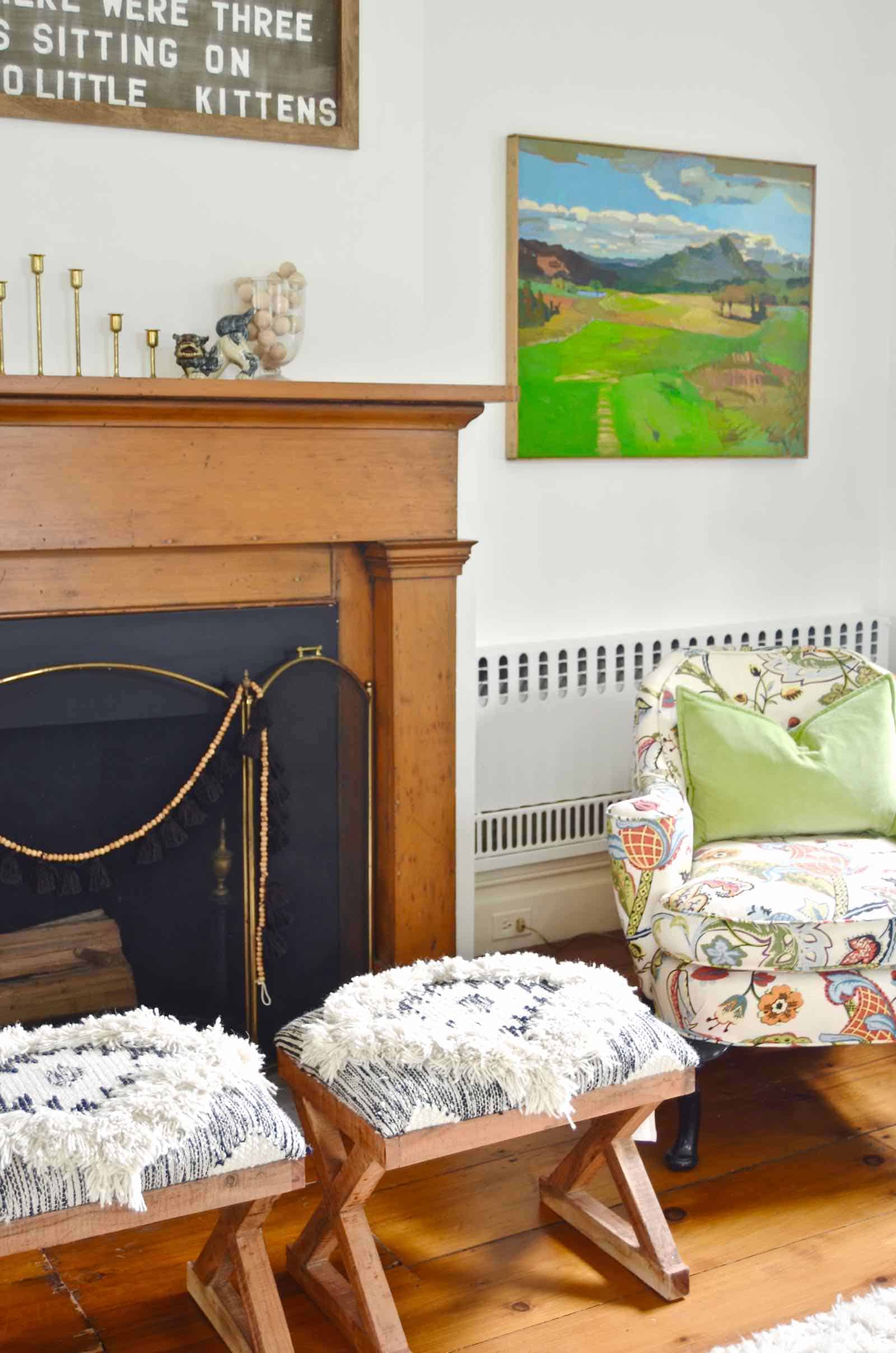 Tip 1: Easy fabric swaps
I'm talking things like dish towels and table linens… These will set you back *maybe* $6 and they can bring a hint of fall pattern or color into a space. Whether hand towels in the bathroom or dish towels in the kitchen. That's two rooms with a hat tip to fall right there!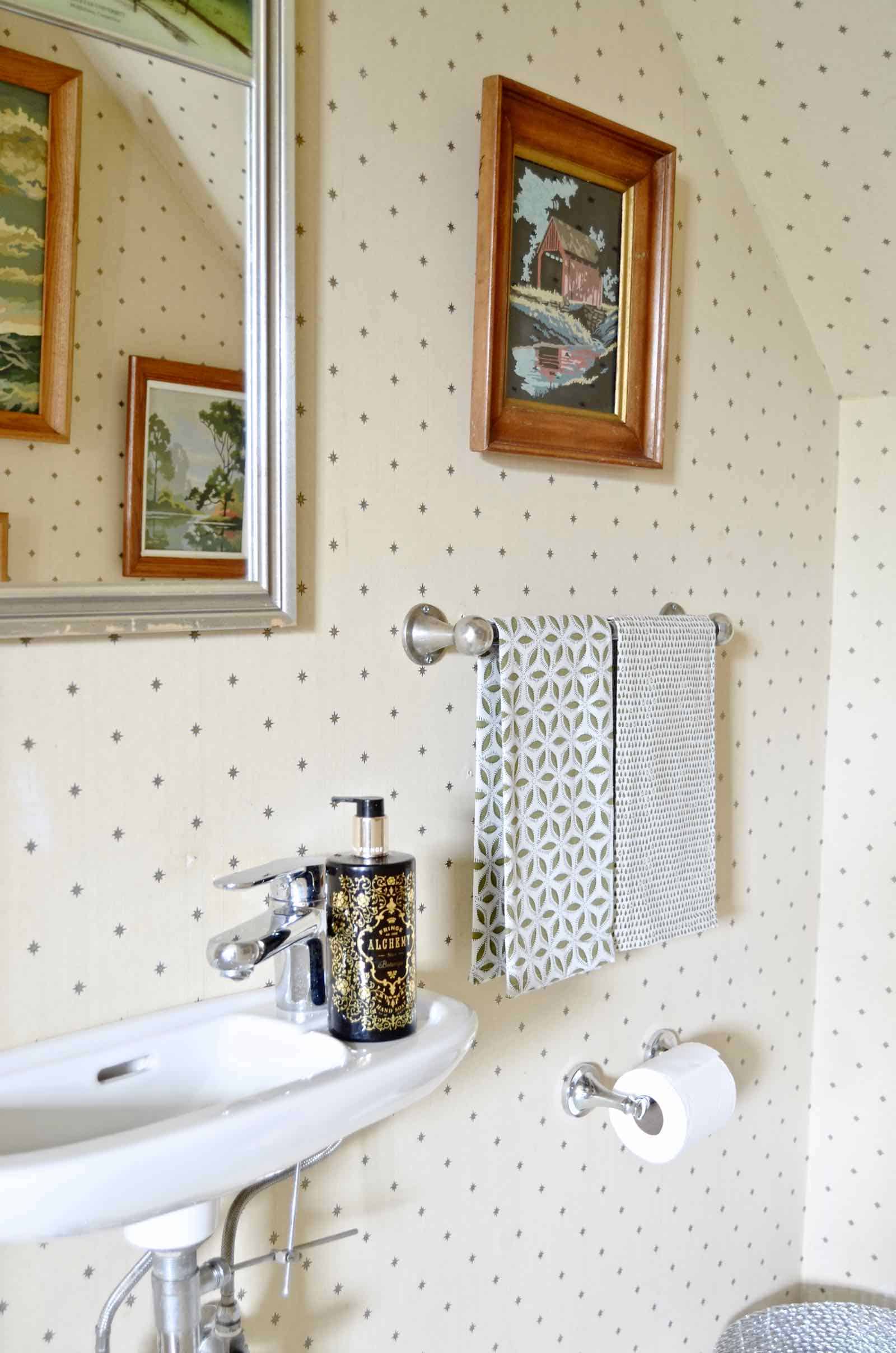 Tip 2: All the throws
Things like throw pillows, throw blankets, and throw rugs are appropriately named because they can literally be thrown anywhere. I grabbed those two black and white ones at Goodwill and they bring a less summery vibe into our living room. I LOVE metallics as they play nicely with both the pastels of spring and the jewel tones of fall.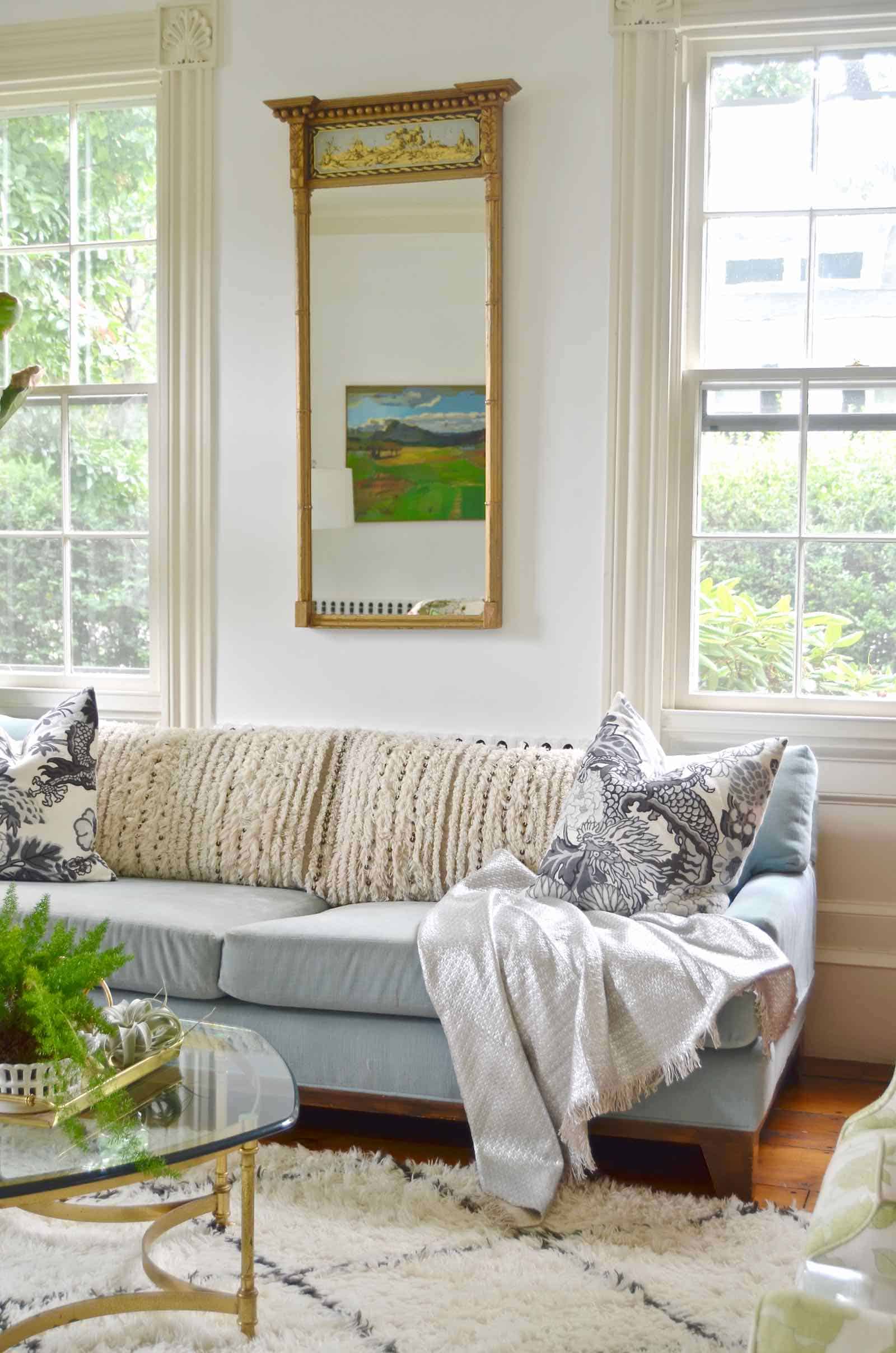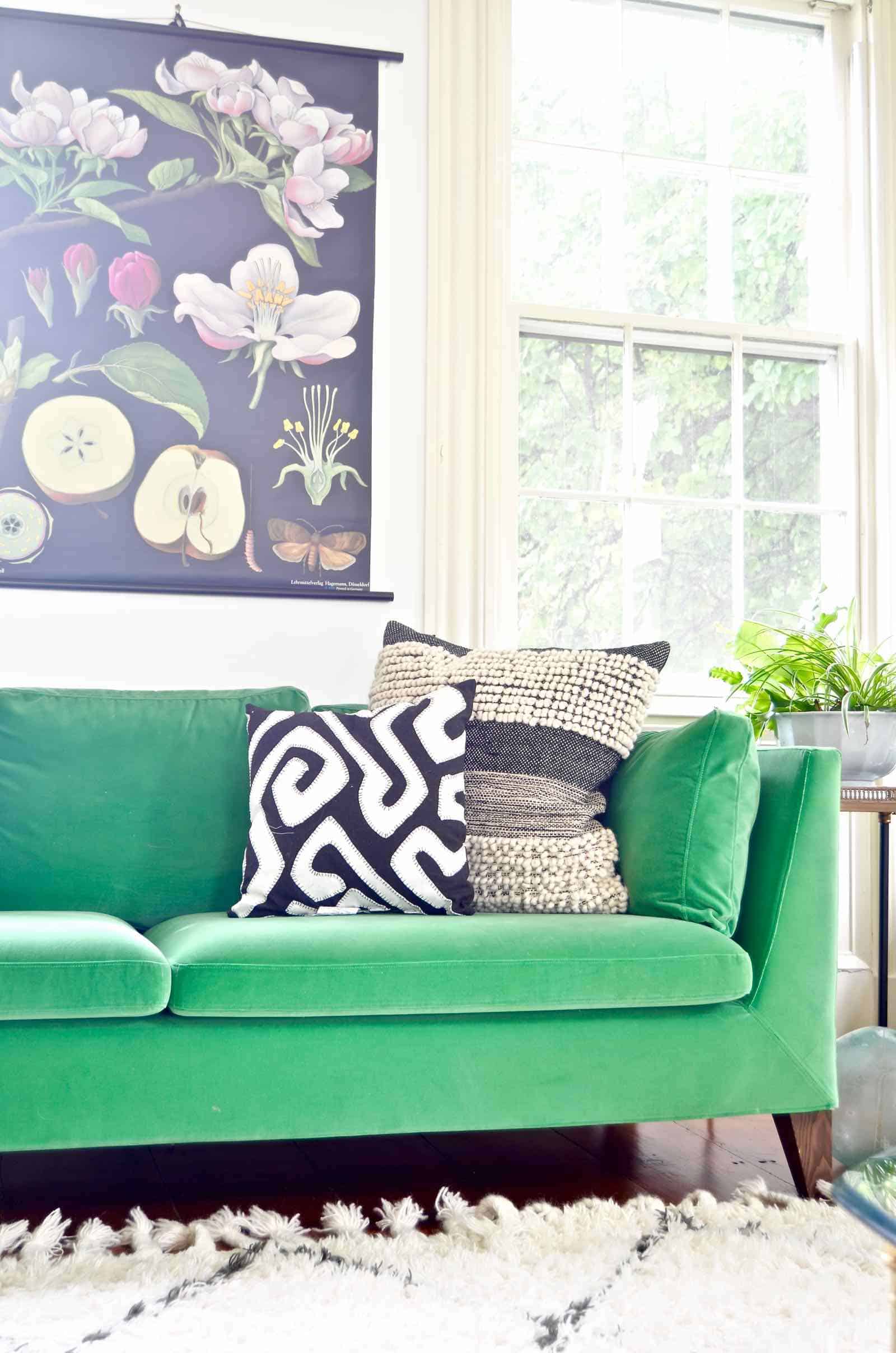 Tip 3. Wood tones
Just like metallics, wood tones work well with anything. I love them any time of year, but especially in the fall when we're looking to bring in harvest colors and other symbols of the season like pumpkins and cornucopias. Thrift stores are a great place to start for wooden accessories… keep in mind that a coat of paint can be easily sanded off if you like the wooden object but not the color!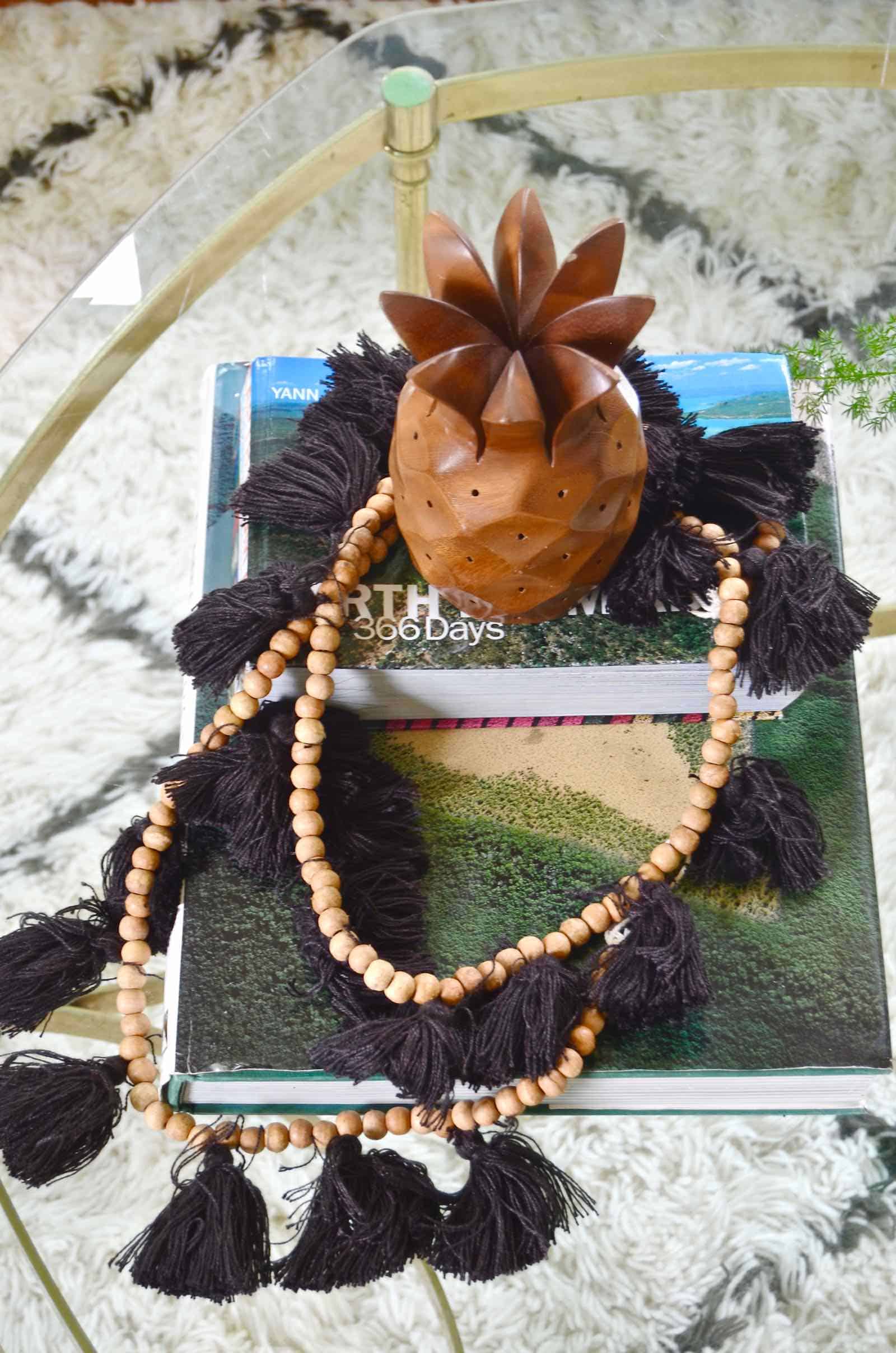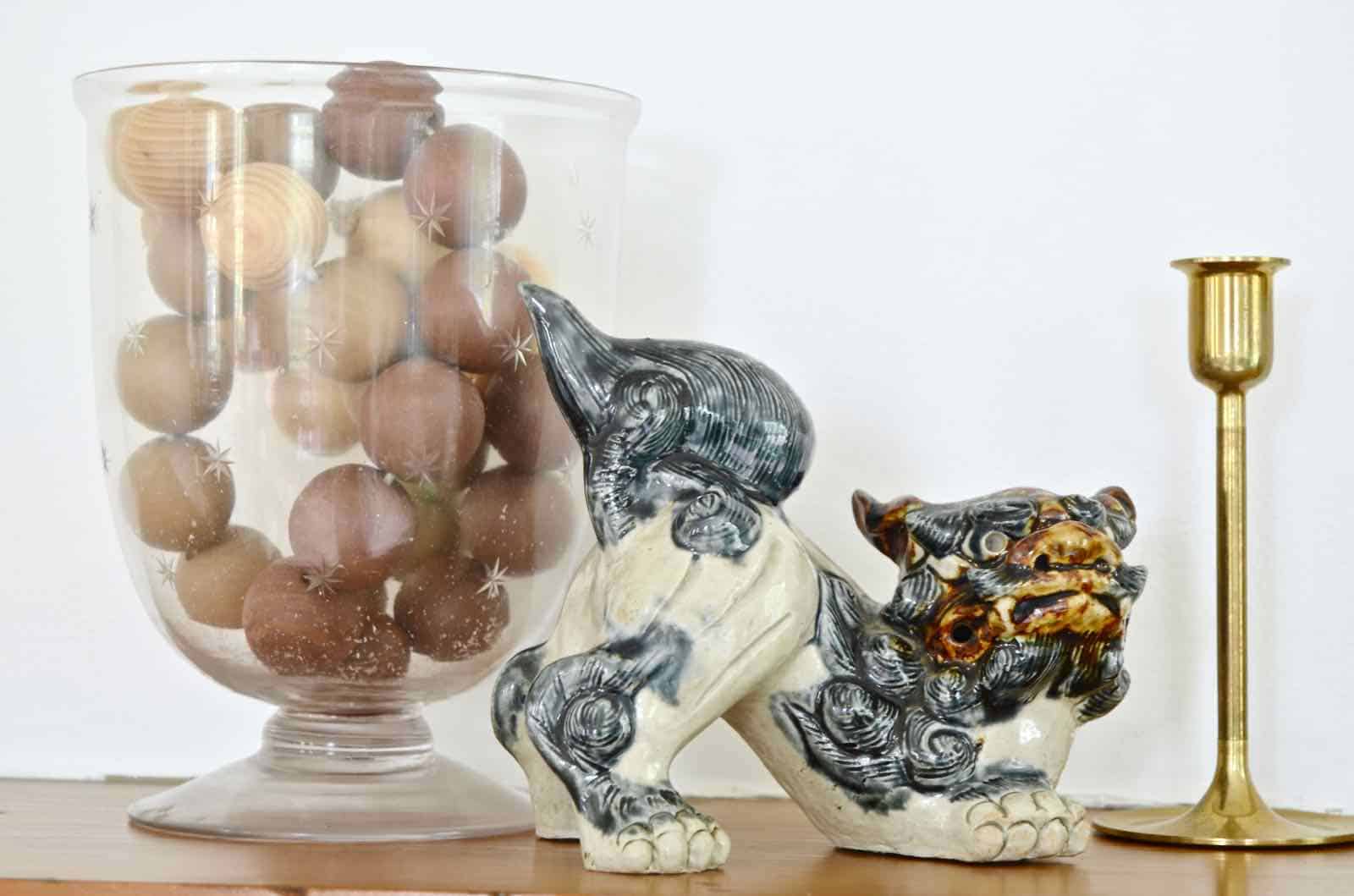 Tip 4. Flowers
Real or fake, swapping out the bright spring toned flowers for the ambers and plum colors of fall can ease your decor into a full on fall extravaganza. I found these artificial mums at Homegoods and love the metallic bowl they're in as well! Those faux stems are actually poached from some spring arrangements, but when kept without their floral partners, they're just the right amount of greenery on my sideboard without having one stem still stuck in summer.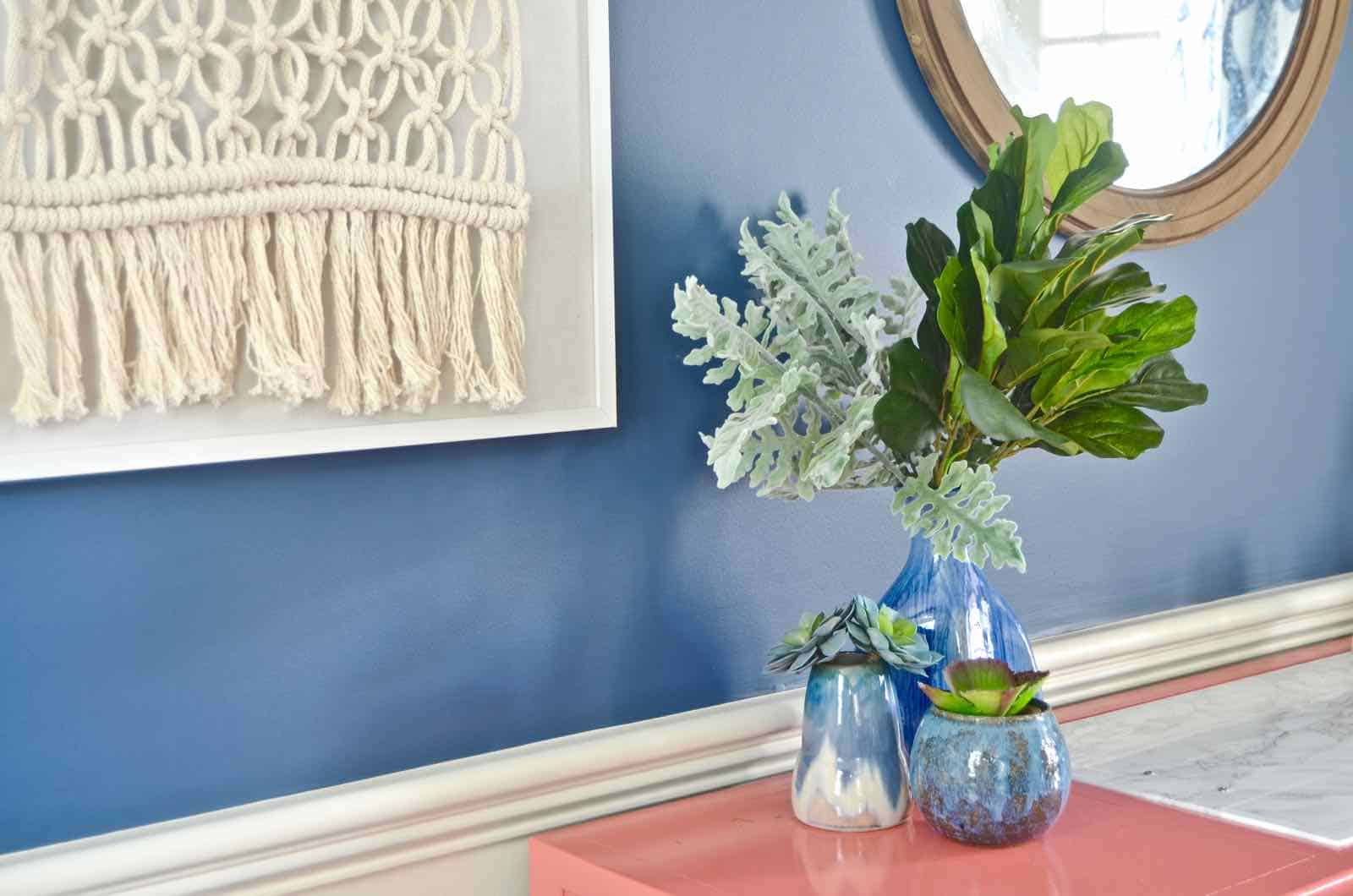 5. Scents
Last but not least, I know this isn't 'decor' per se, but scents help us connect to the season in a unique way. As the smells of dewy summer mornings are replaced by the aroma of logs burning in the fireplace, our body begins to shift gears from summer into fall. Something as simple as a scented candle might be all you need to buy some time before going two feet into autumn.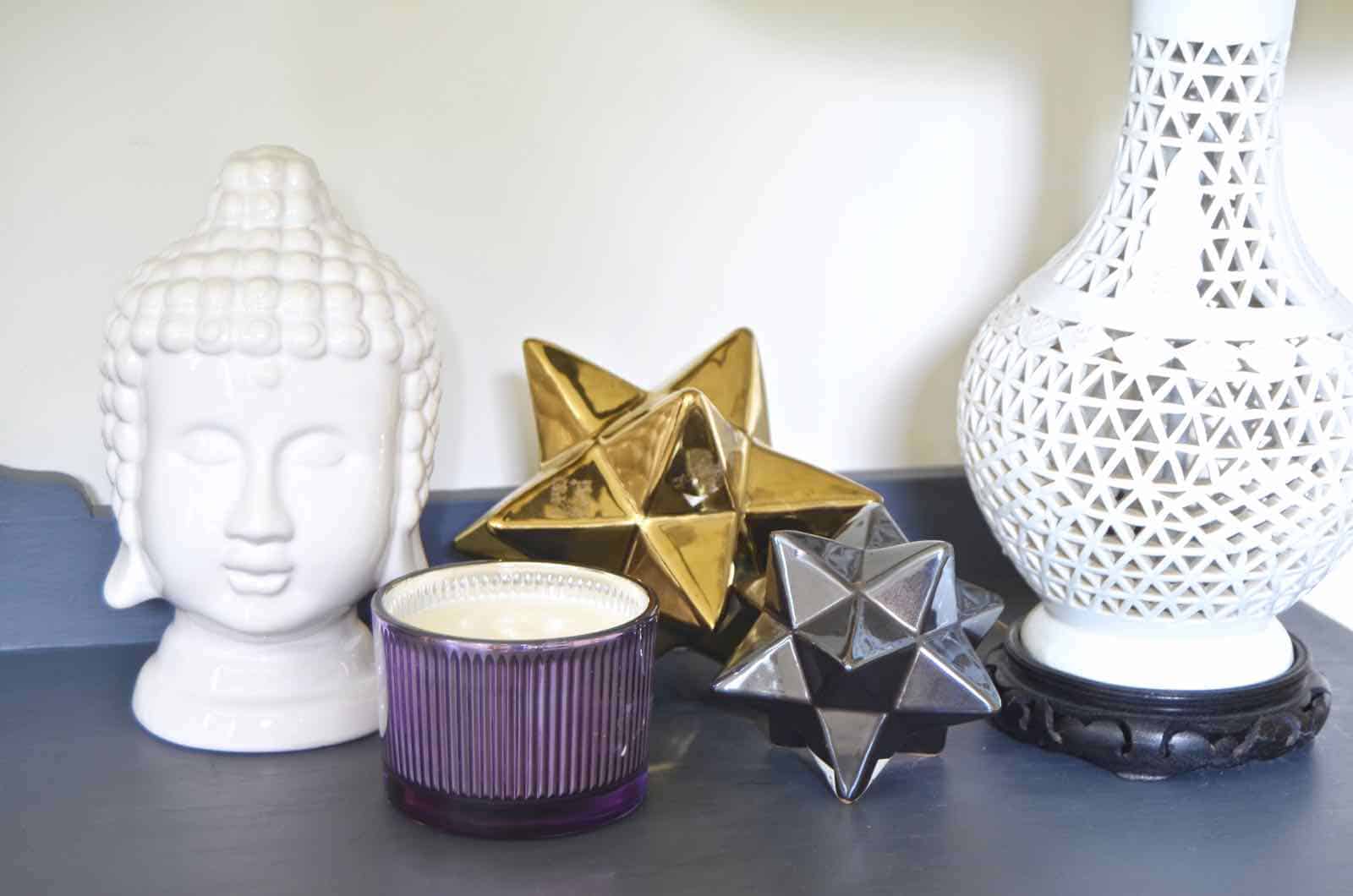 Soon enough the air will be crisp and it will be time for apple picking and pumpkin carving, but until then… I'll settle for these transitional decorations to slowly but surely ease me from summer into fall.  Do you go all out with seasonal decor or are you more of a baby-stepper?