Make Your Own Paint By Number Painting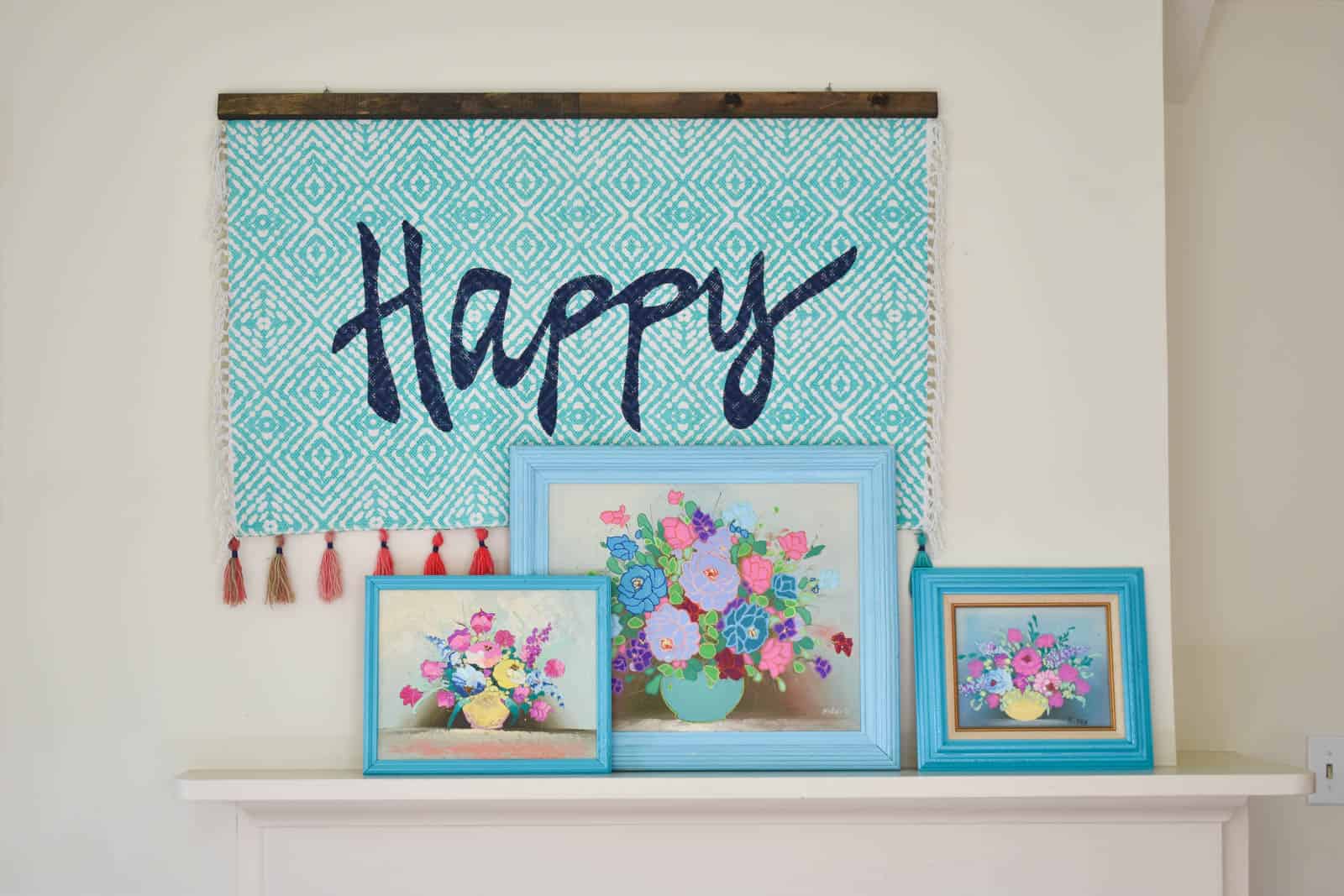 My favorite part of a flea market is finding something unloved and unwanted that can become new and vibrant with a little TLC! Come to think of it… that's my favorite thing about life- seeing the beauty juuuust underneath the surface and making it all fresh and colorful. This DIY paint by numbers makeover is the perfect way to transform an old dated painting into something you'd hang front and center in your home.
Step 1. Go Thrifting
Find yourself some art. I love the way this looks with florals, so I tend to keep an eye out for still life bouquets. I prefer an actual painting, but no reason you couldn't try it on a poster or drawing.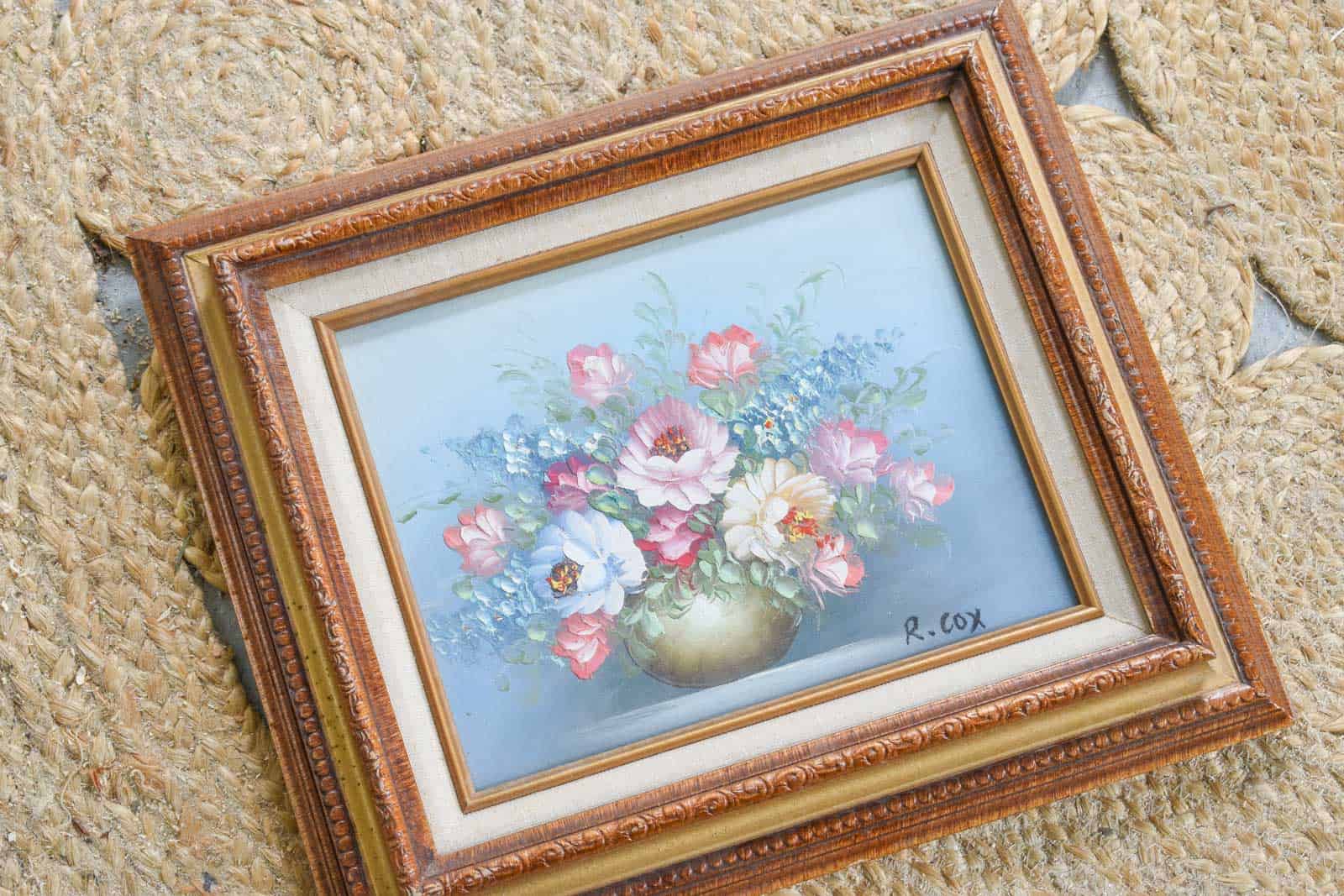 Step 2. Pens
I love these oil-paint paint pens (affiliate). They're super permanent and come in lots of colors. I used the heavier nib, but they also come in a super fine tip if you're doing something more detailed. Make sure you grab a set that has a nice range of colors. For the best results, I think you need a few different hues of each color. (I.e. light blue, medium blue and dark blue).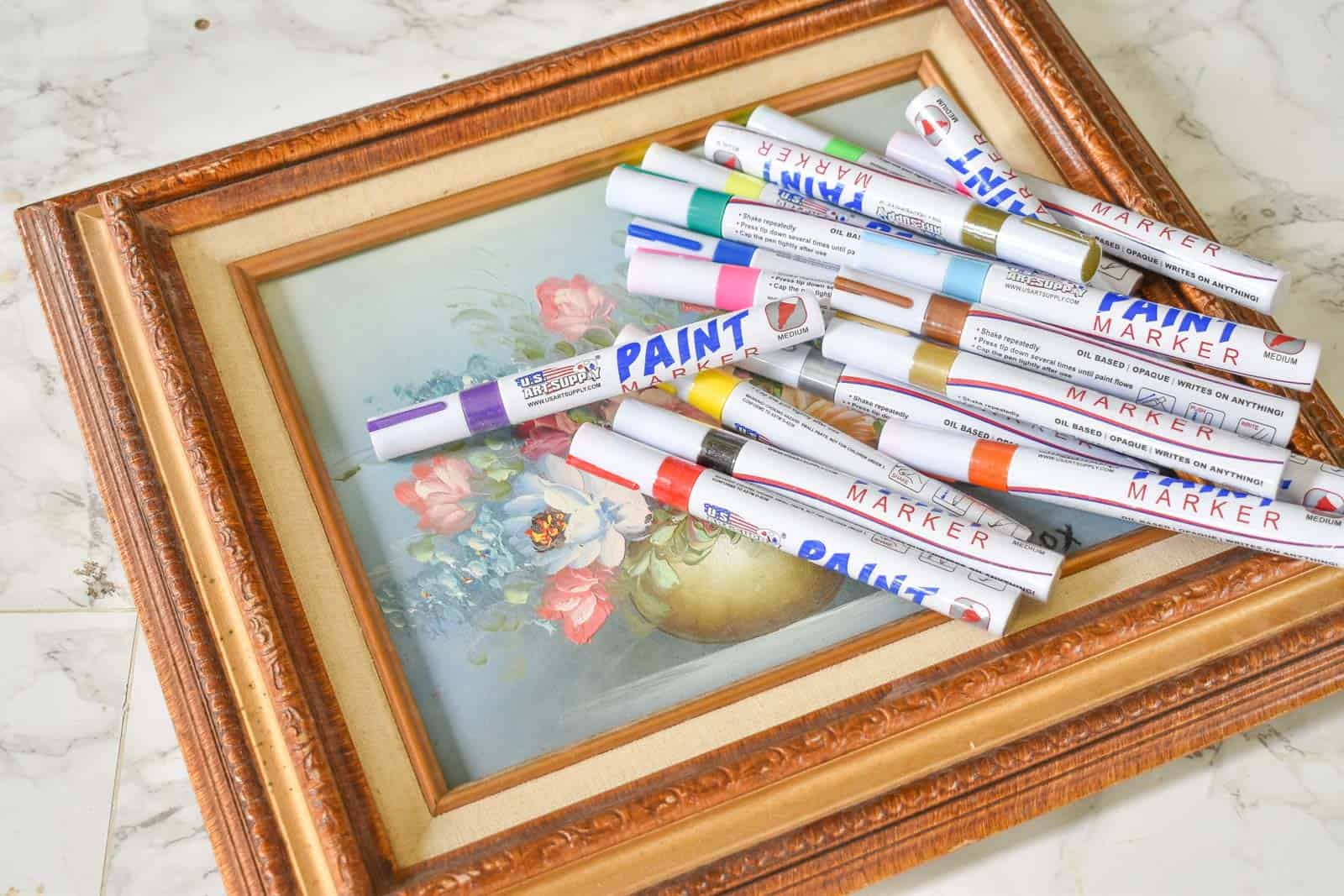 Step 3. Start coloring
Even if you consider yourself a non-artist… you can totally do this! It's like a coloring book. Start with one color and do your best to color in all the shapes with that color. Pick another color and repeat.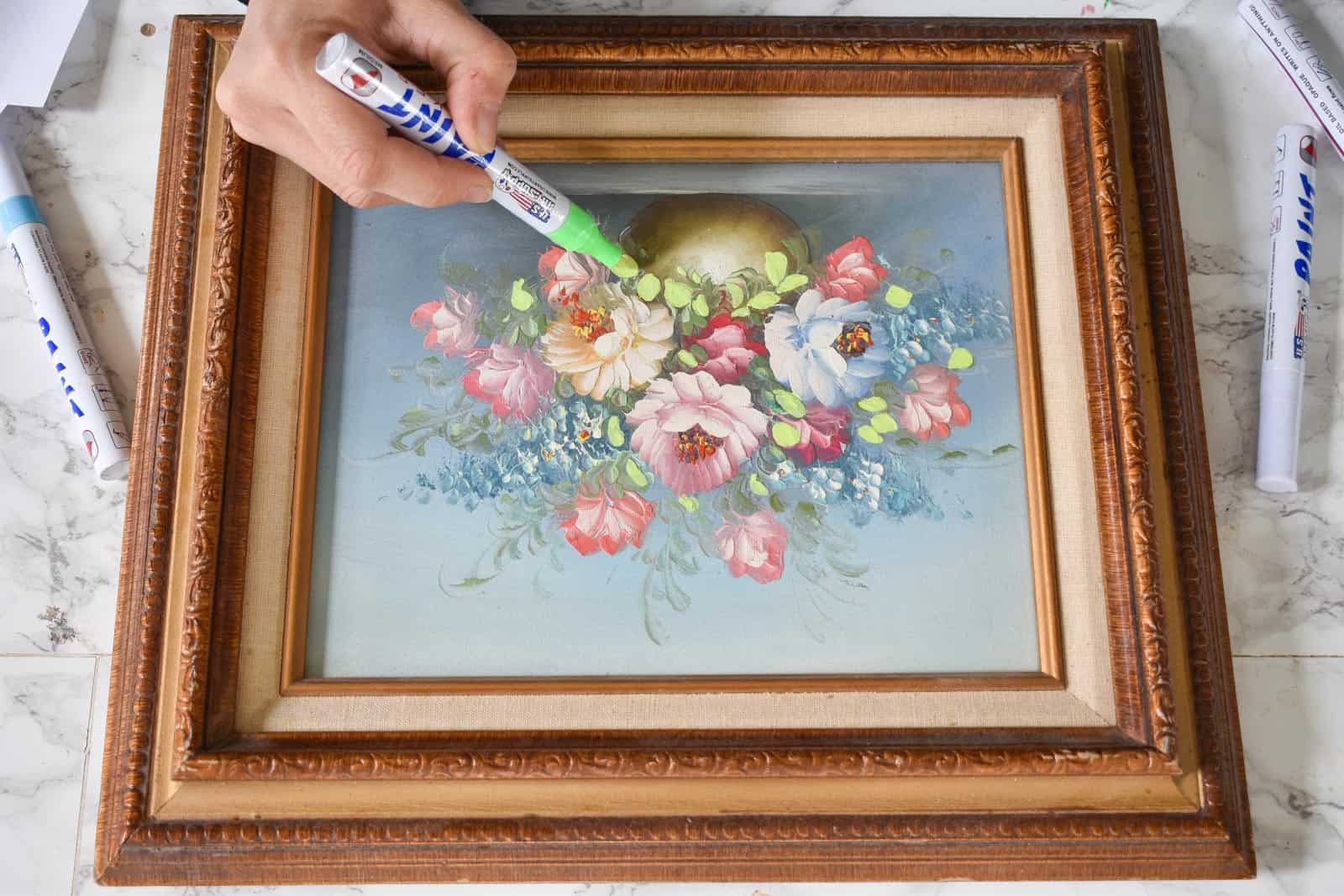 If you want to get more adventurous, you can try mixing the colors a bit. Start with one color, and while it's still wet go right over it with another color. I used this technique in places where I wanted more of a gradient, but it's not necessary.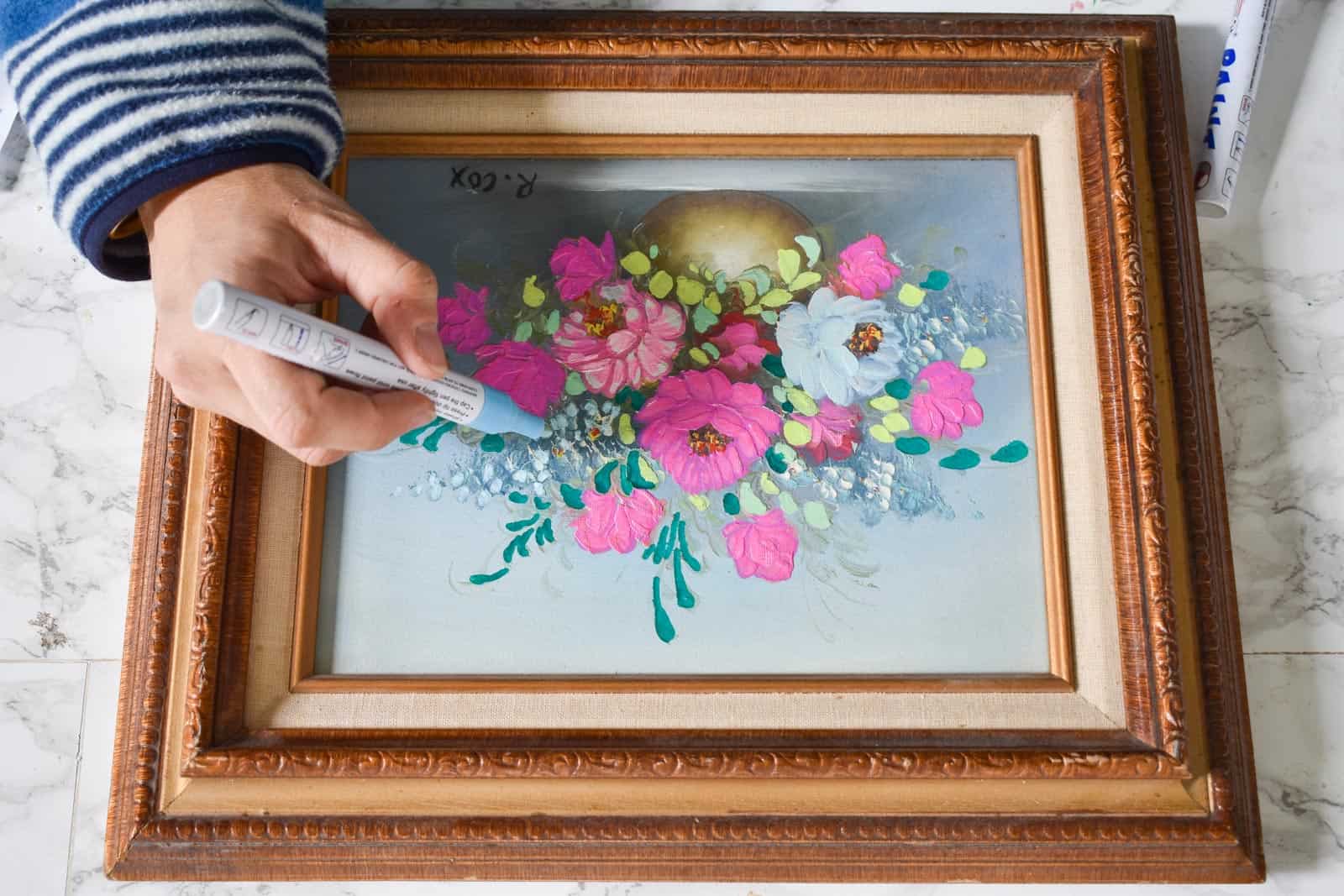 Three steps… you did it. Done. That old flea market painting looks like a brand new piece of art, and it only took a few paint pens and some coloring. Consider repainting the frame with a bright and unexpected color to accent the paint-by-numbers vibe.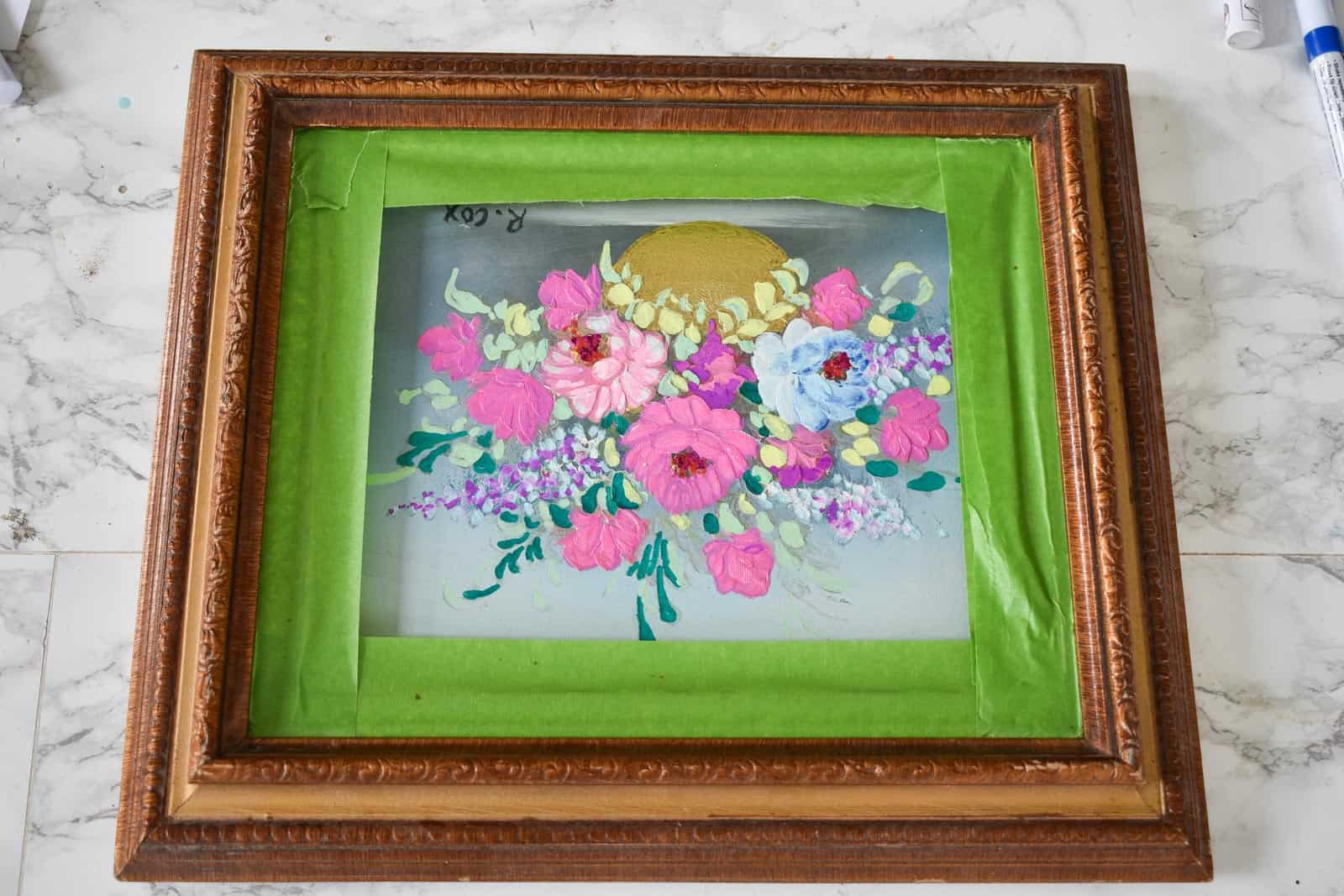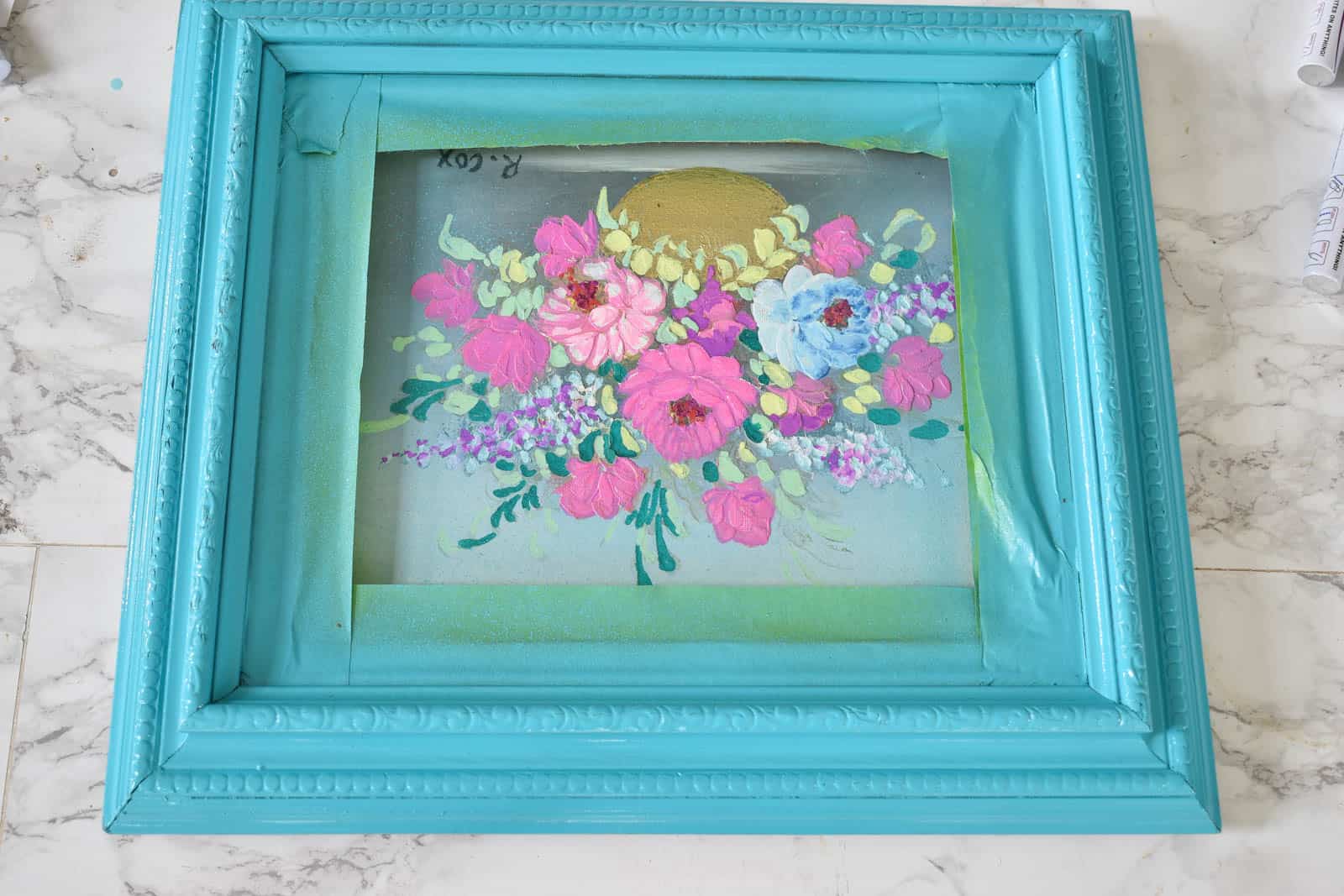 I've only tried this on florals, but I'd love to try it on another style of painting so check back in for an update if I find something that might work!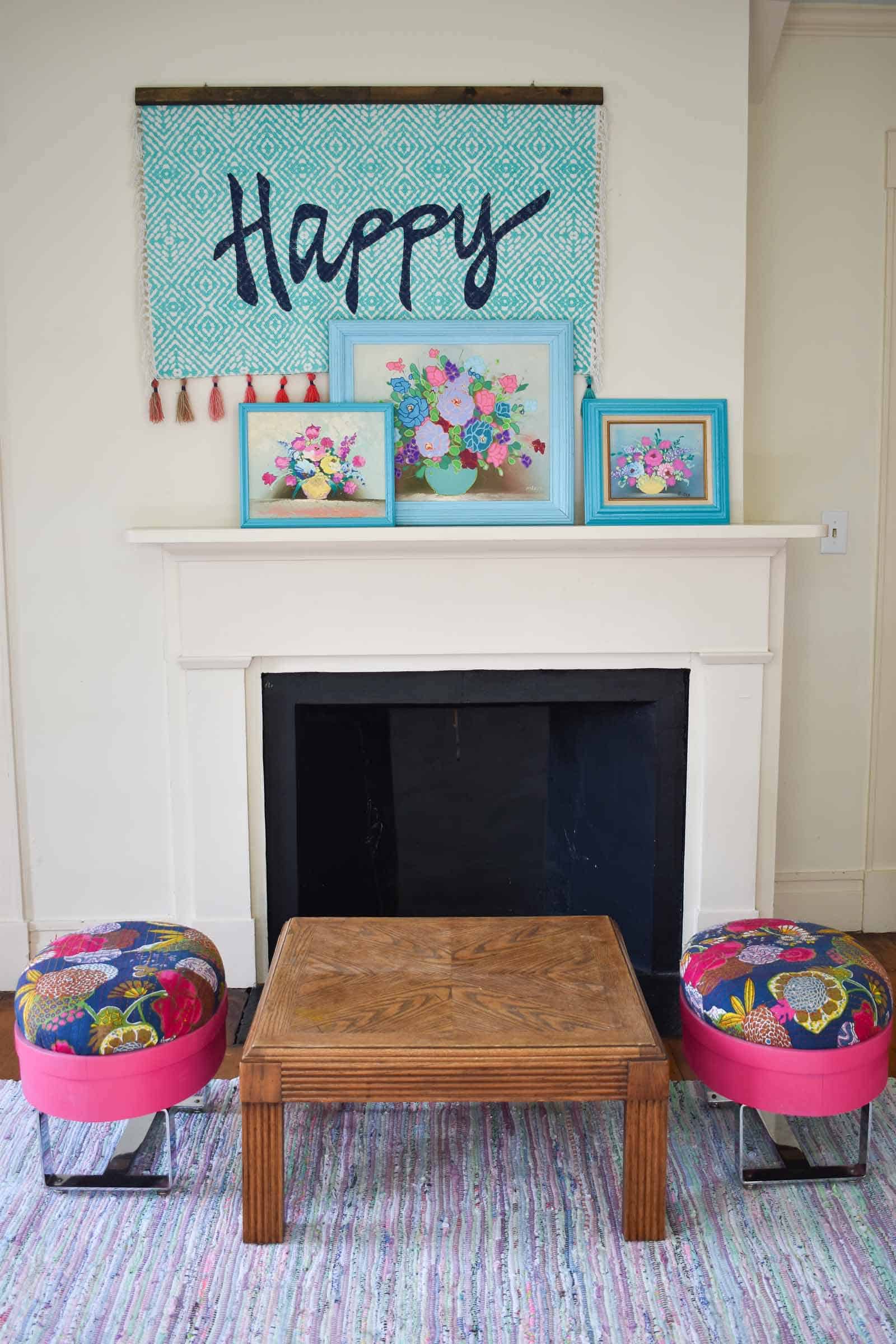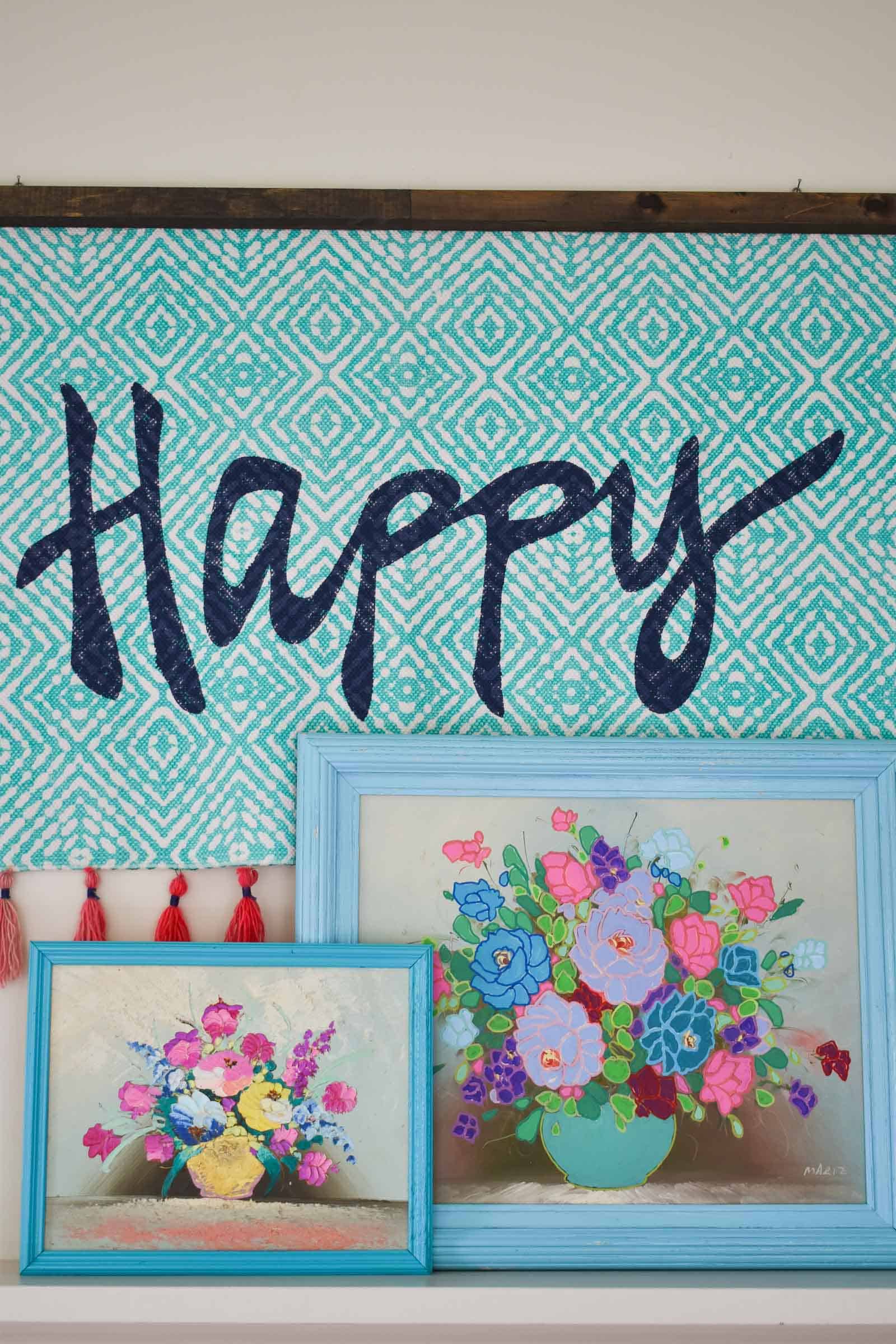 If you like the idea of seeing this in video format, here ya go! (You know the drill… would love you to subscriiibe.)