I've mentioned our newly painted living room on social media but haven't shared it with you lovely readers yet! It took a trip up to the Cost Plus World Market opening in Hyannis to kick me into action!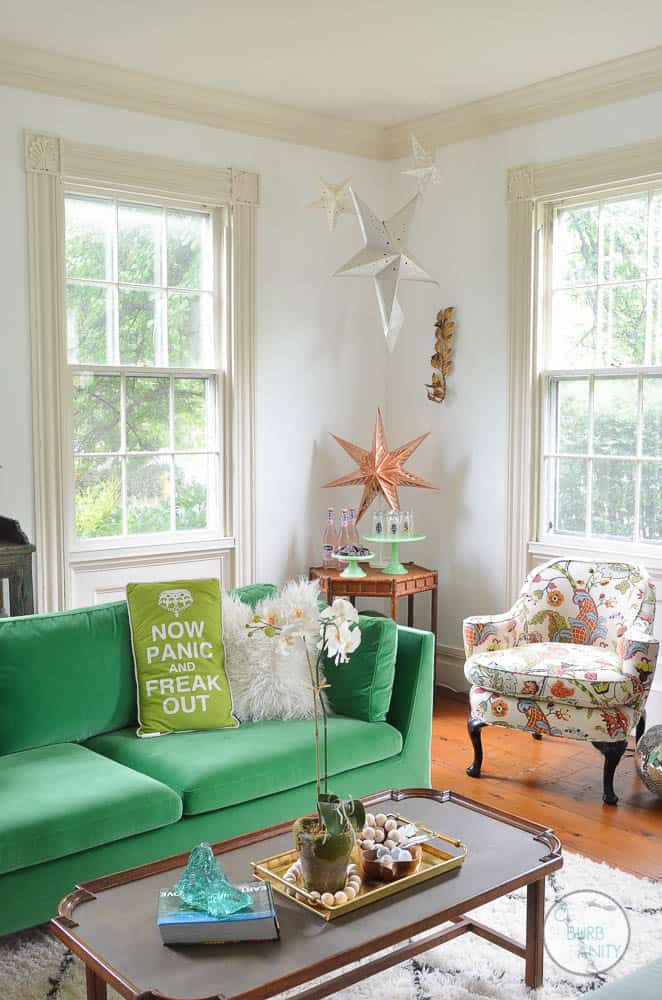 Disclosure: Cost Plus World Market provided me with a gift card to do a little retail damage, but the puffy heart eyes I have for these products are alllll mine.
Our white bright living room
We've always had bright furniture in this room, but with the newly painted white walls… it all comes together and actually MATCHES! Author's note: I avoided photographing the mantel because… it's still set up for the Home Depot Style Challenge… #differentcolors (I'll share the full source list with affiliate links at the end of this post also, so look for any shopping links there!) I went to the store thinking I'd load up on items for the One Room Challenge shed like I posted about a couple of weeks ago… and then I saw this beauty.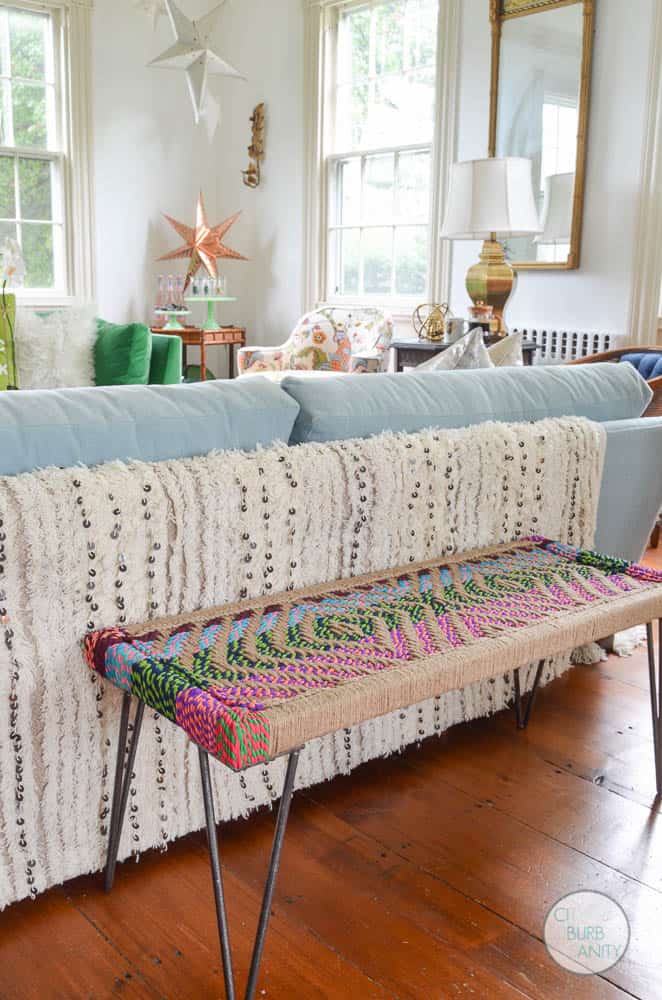 It's handmade for Cost Plus World Market and just as textural and colorful as it looks in photos. I'm thinking it *might* still end up in the shed, but… it doesn't NOT work here so…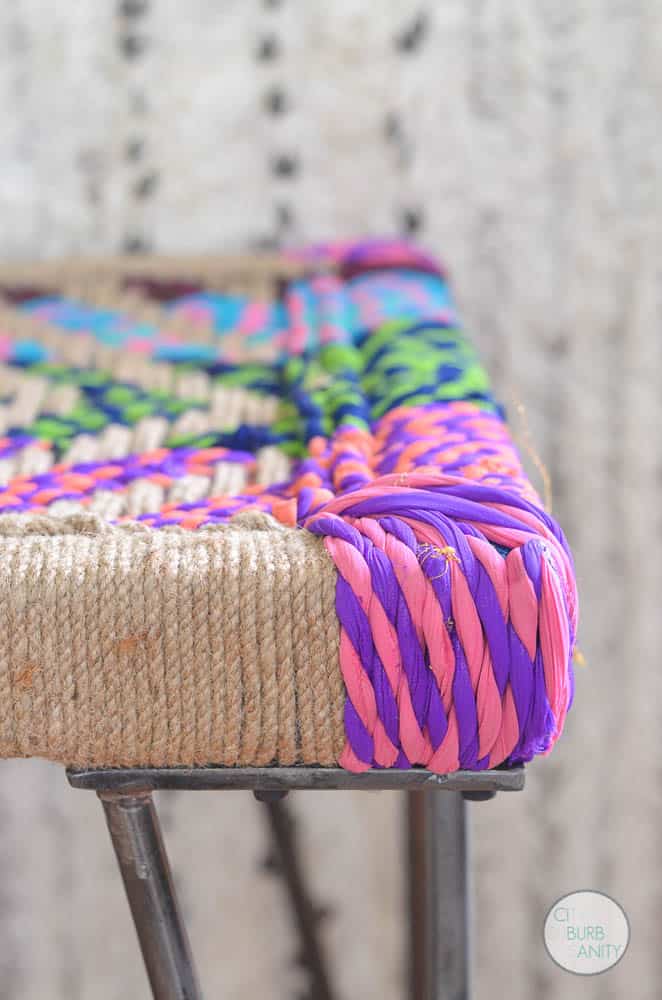 Hanging right behind it is the Moroccan wedding blanket rug. I LOVE a Moroccan wedding blanket… sparkles and tassels and weaving… it's like heaven in a textile. I know it's a rug, but it's pretty thin and looks SO nice on the back of that couch. Just too lovely to walk on, ya know?!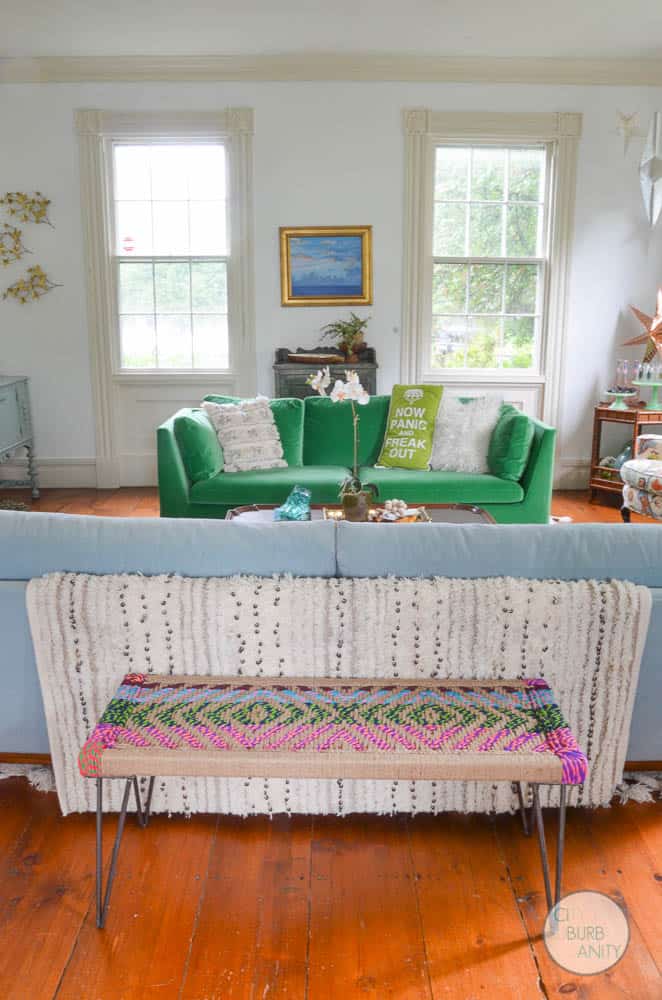 That coffee table was a thriftscore… the surface is a metal, but it didn't polish up for me. No worries, it's still a wonderful shape for between those two big couches. I've got a lot to learn about coffee table styling so be patient with me. In our house, with an infant and two reckless older sisters, there's not many opportunities for coffee table accessories… typically they become doll paraphernalia or projectiles.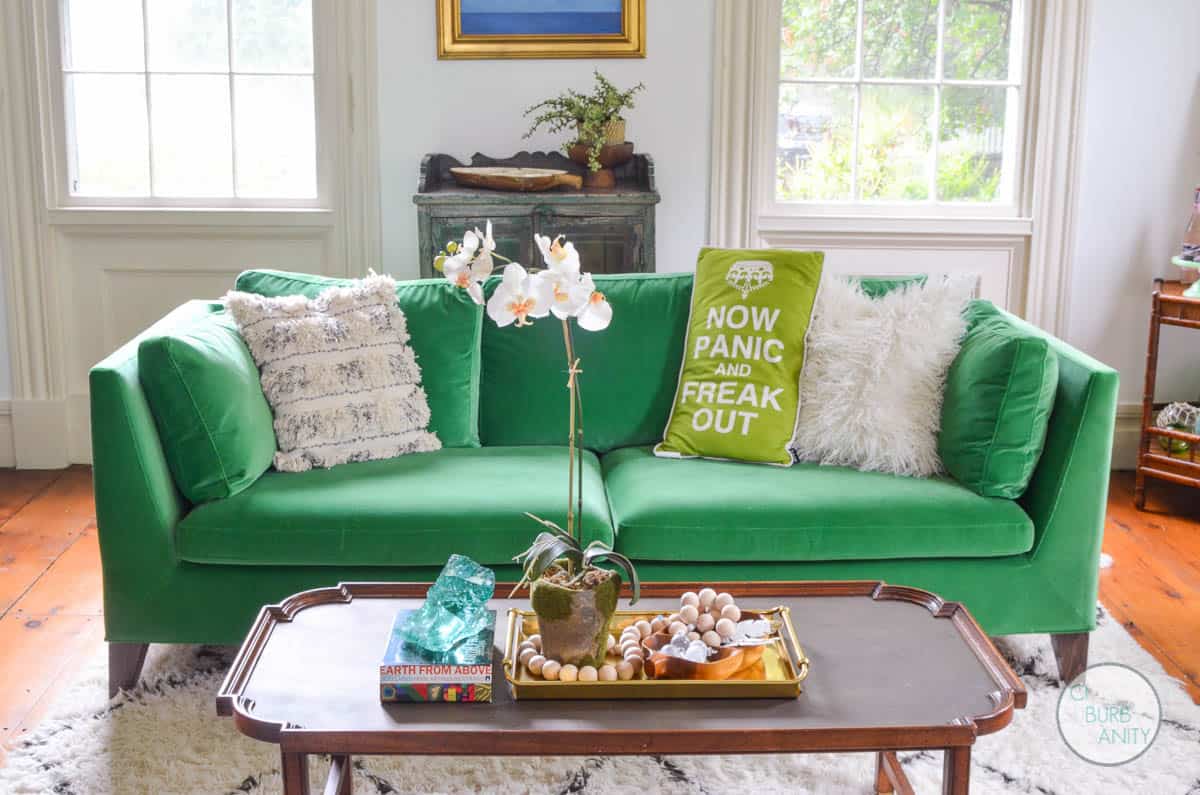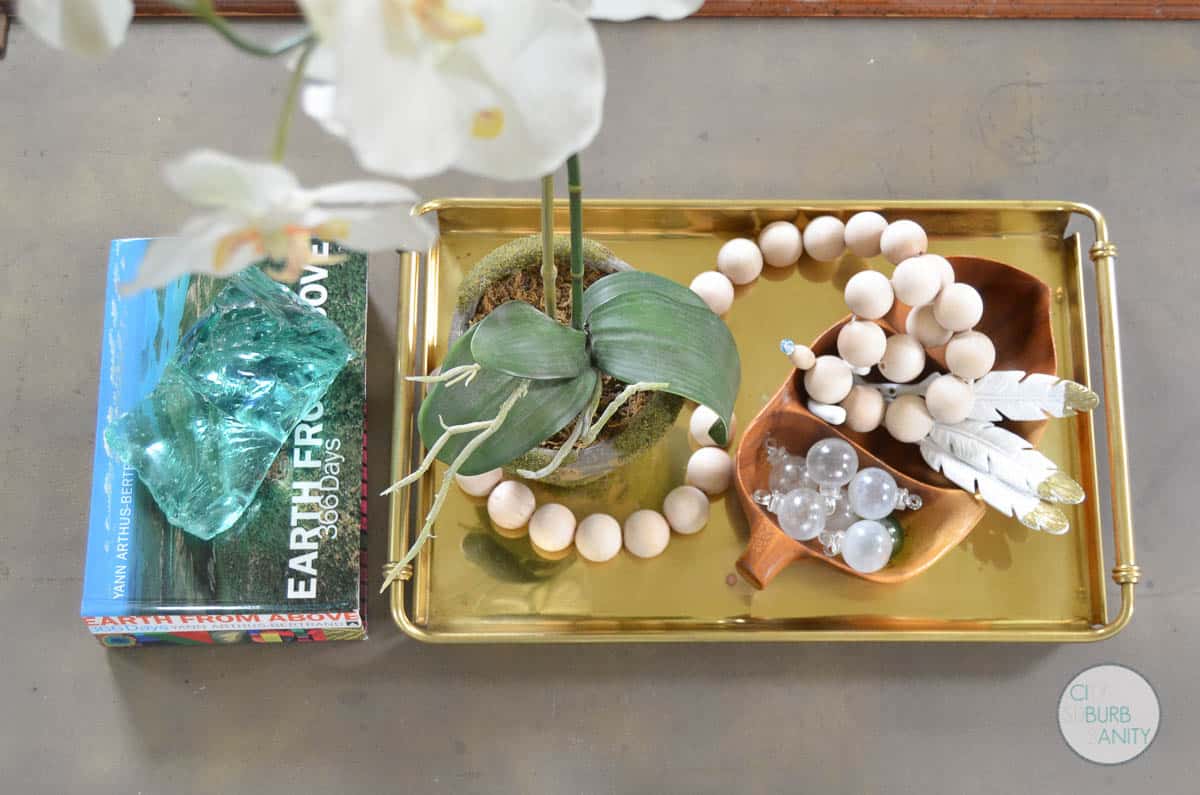 Those feathers are actually hooks… I cannot WAIT to get my storage ON in the shed. These will be perfect.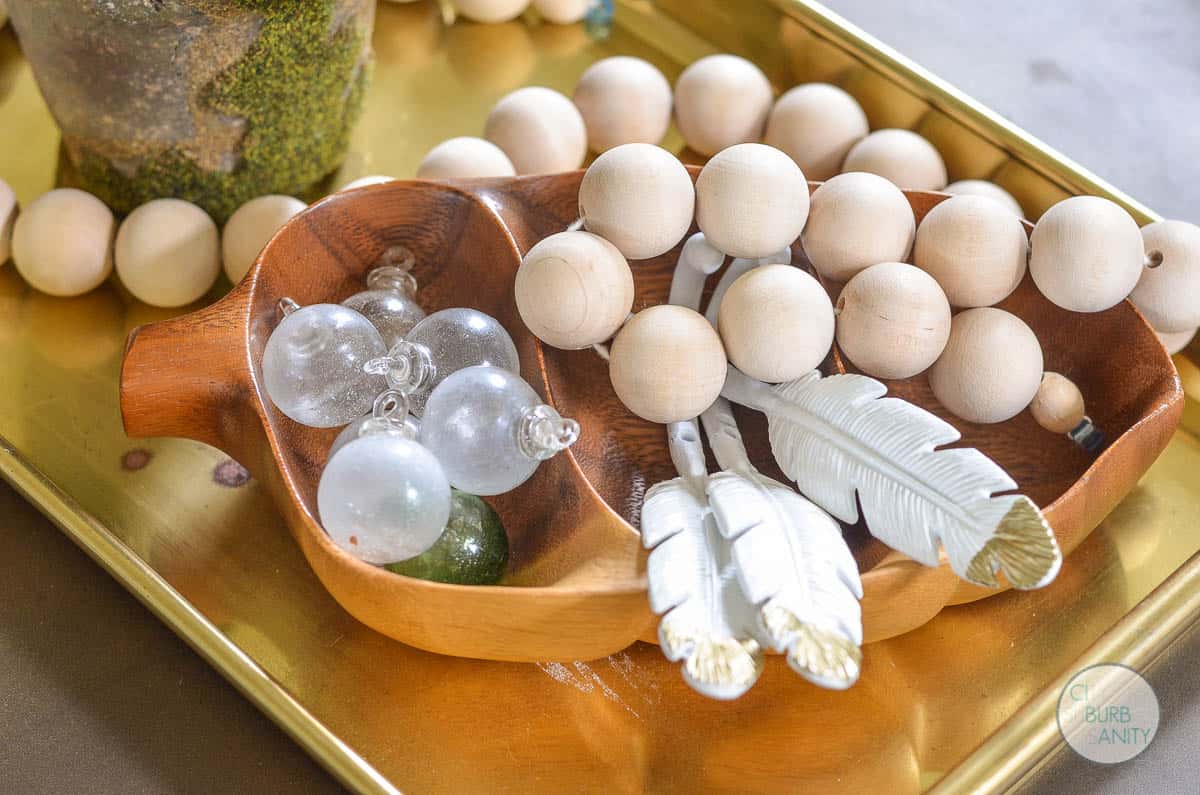 Have you all ever seen the photographs of Yann Arthus-Bertrand?! They are works of art! All aerial and just phenomenal!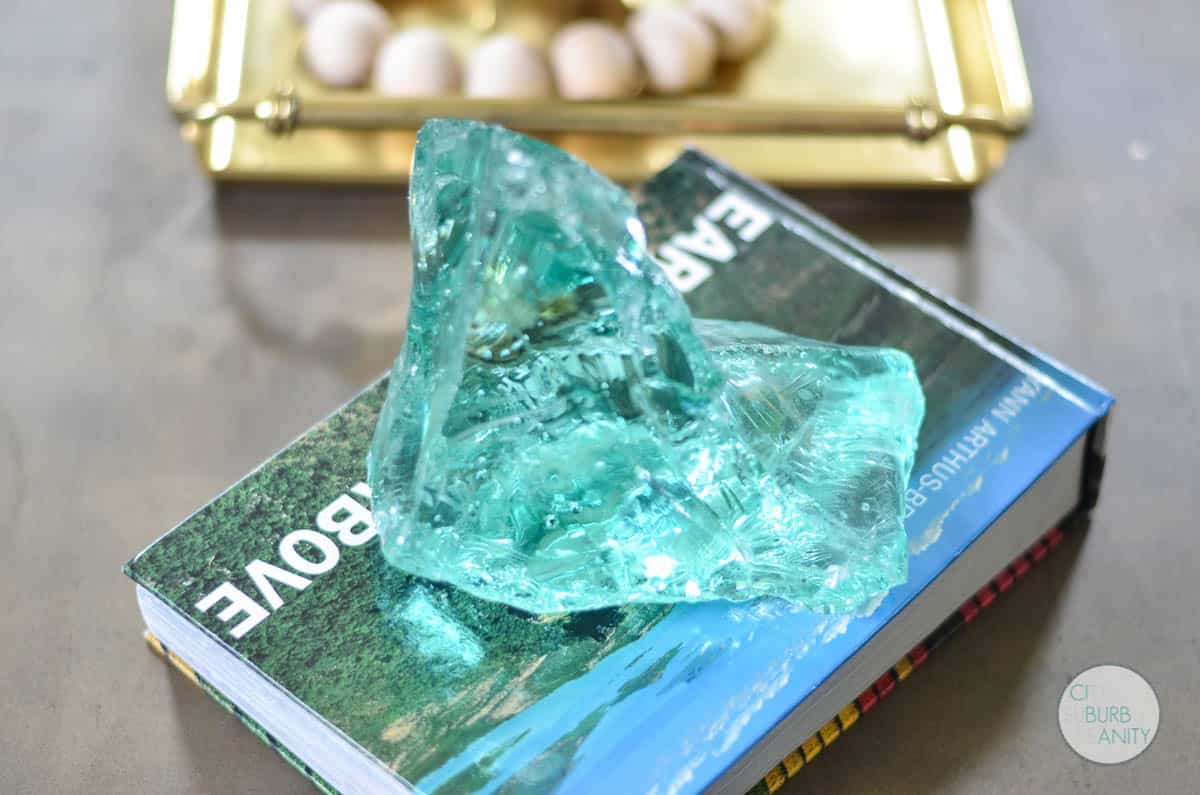 Some of you may recall my Christmas decorations from last year. So um… yeah. About those. I didn't have the heart to take down those fun paper stars so there they hang. All year around. (Today's designer tip is that sometimes lazy IS better.)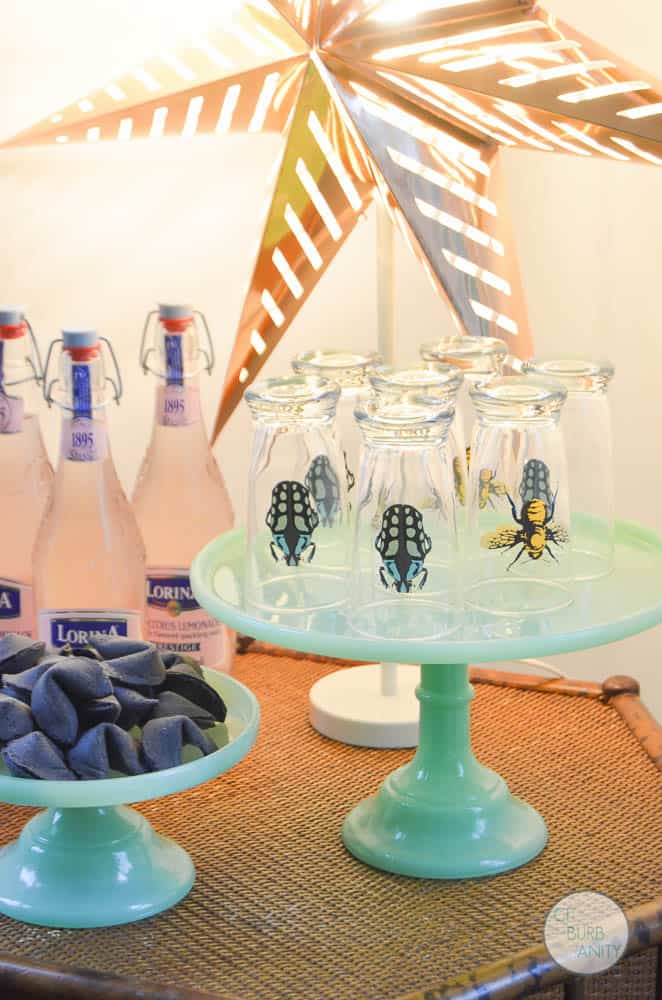 And I finally got myself some jadeite and am lurving these cake stands.
When we did the Habitat House, my friend Annie styled their dining room with some fun lemonade bottles from World Market… I opted for the pink lemonade because… pink. Cost Plus World Market also has Halloween Fortune cookies. How fun is that?!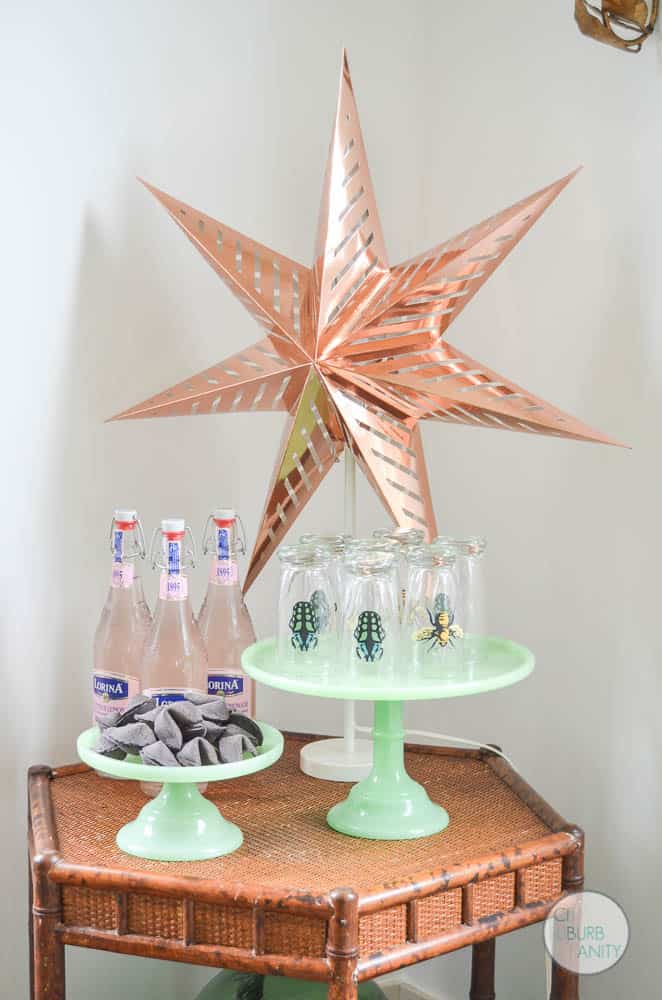 Allow me to talk about those glasses if you will. They are my everything. I will use them in every photograph and every table setting. They are the glasses of my dreams. And now I want scarab beetles on everything.
One last thing I picked up that will DEFinitely live in the shed is the bamboo coffee press I saw online before the store opening. It's cute and chic and pours caffeine. Need I say more!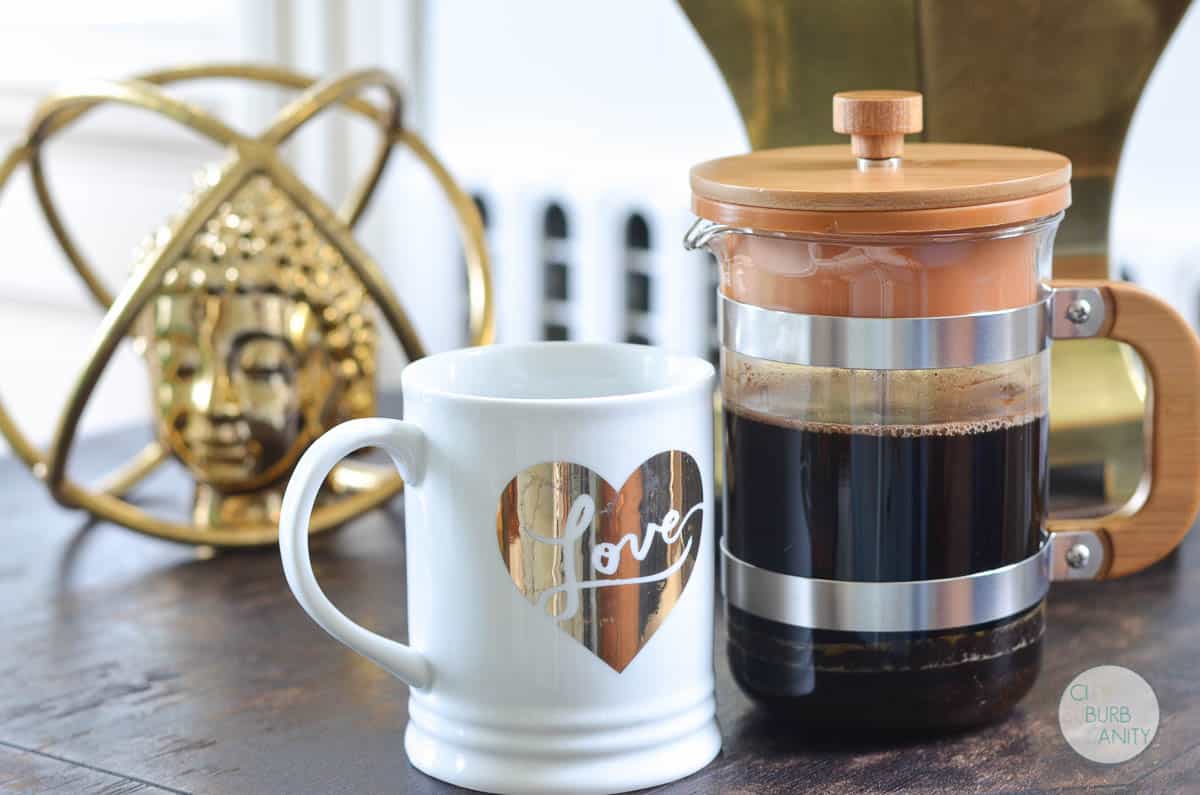 I warned you… so many great furniture and accessory scores at Cost Plus World Market (also check out their fall guide here). Most of the other items in this room are DIY or thrifted, but I tried to source similar things so you could shop the look. (FYI,  I couldn't include the exact green couch we have: it's Ikea. It's the best.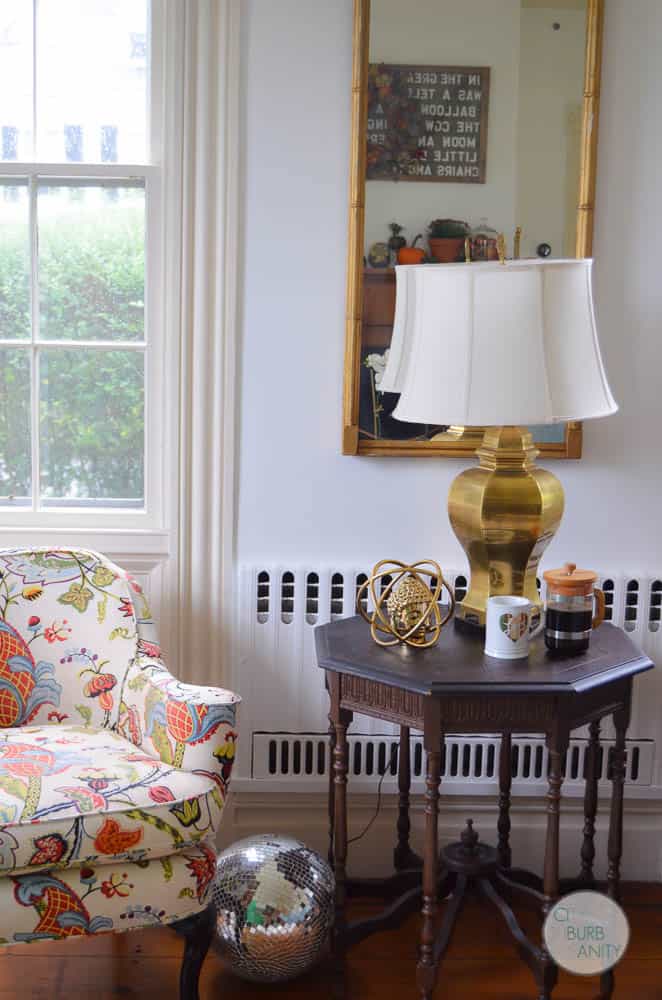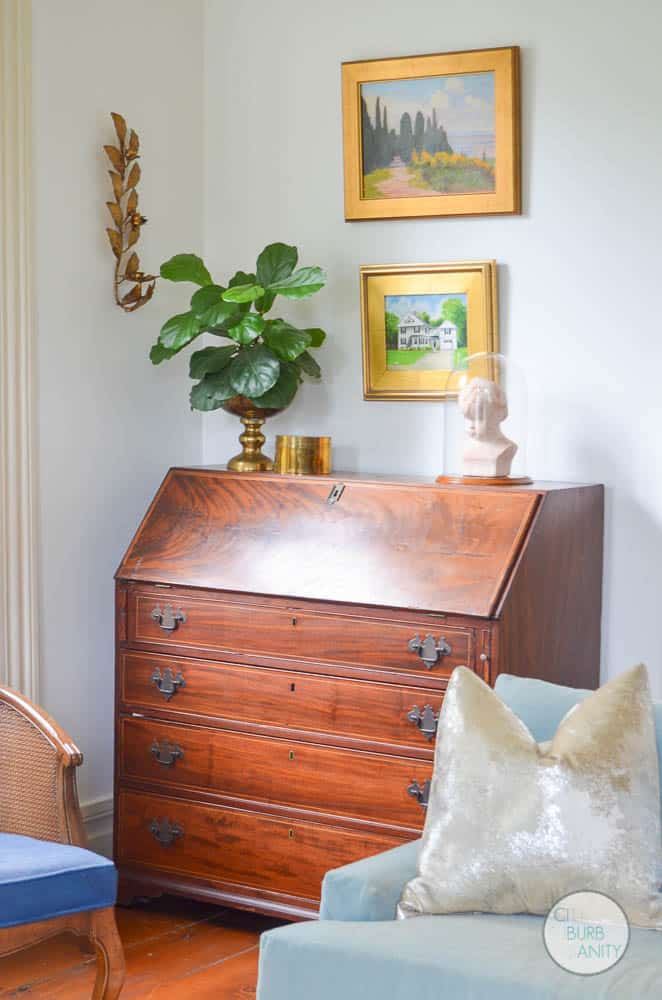 I've gotten lazy about sharing the before and after but not today, folks. Today I'm on my A-Game. This is how the living room looked before:
Aaaannnnddd…. AFTER!
Shop This Post