Psssst… this post *might* contain affiliate links: see my disclosure here.
You know when you get an idea and you're like yes… YES! This will work. This will be very very cool. Well 9 times out of 10 those ideas do NOT work for me. But this? This was the one. I want to wrap all of the things. Let me bring you back to this lovely Goodwill lamp. $12 BUT 50% off… so $6.
Ombre Lamp Makeover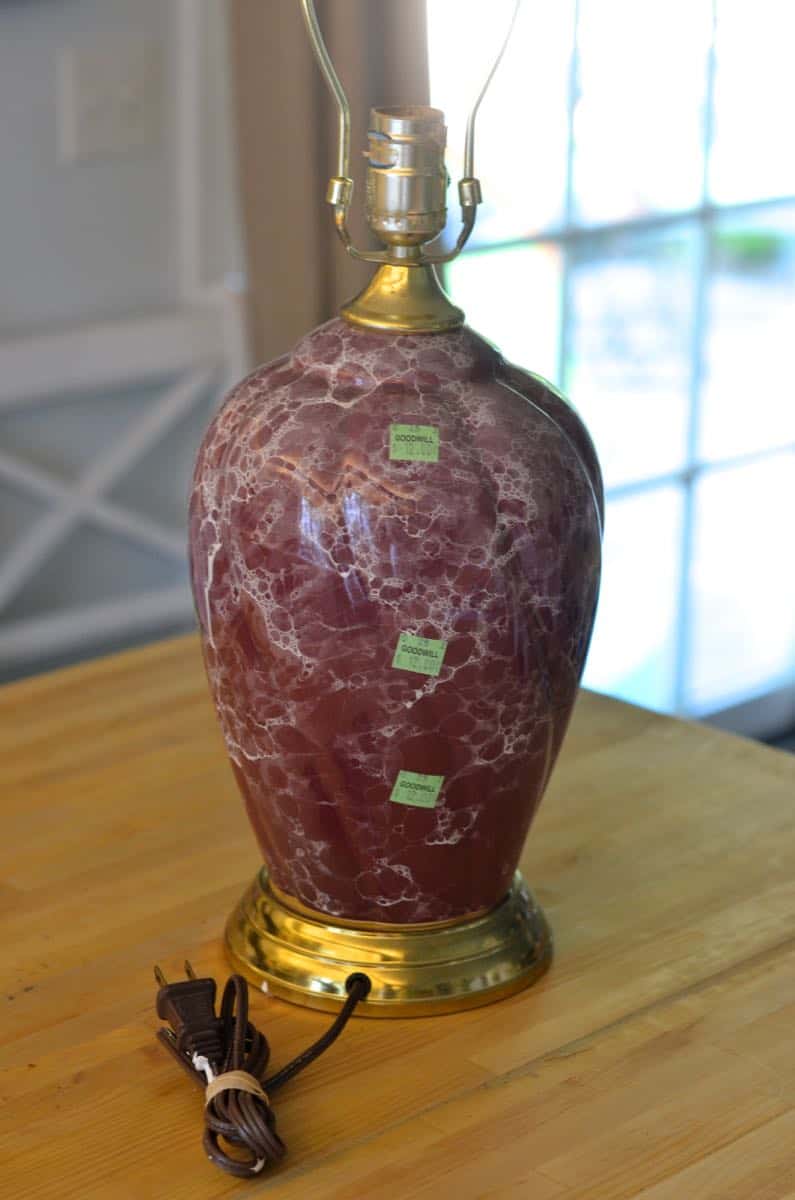 And… clothes line from the dollar store (also found at Home Depot). So all in, I'm out $10.50 (I used three of the clothing line packs…) Ok, I'll fess up… if you don't have any Rit dye, add another $4…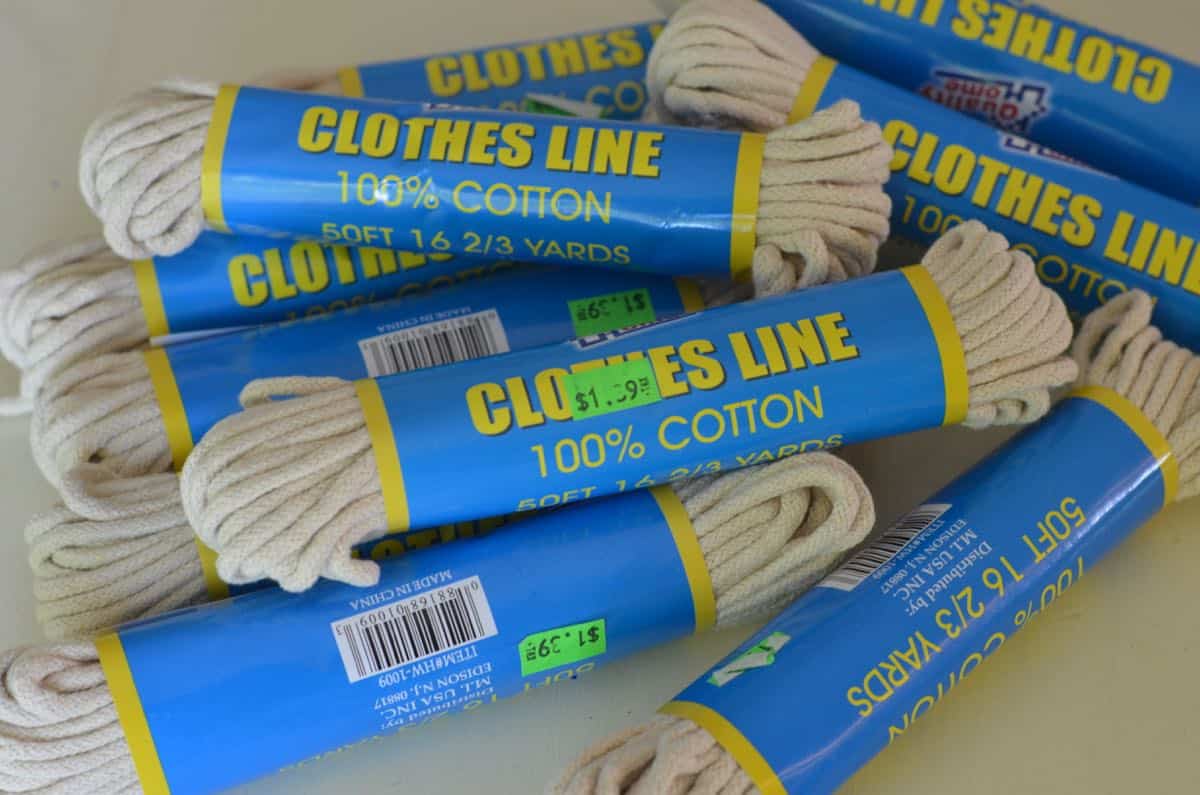 Step 1. Dye the Clothesline
Y'all know I love an ombre, so I ombre'd the snot out of this clothesline. My technique isn't fancy… I just pop one length in for a minute, another length in for maybe 5″ and then the last length in for an hour or so. I just wanted blue, bluer, and bluest.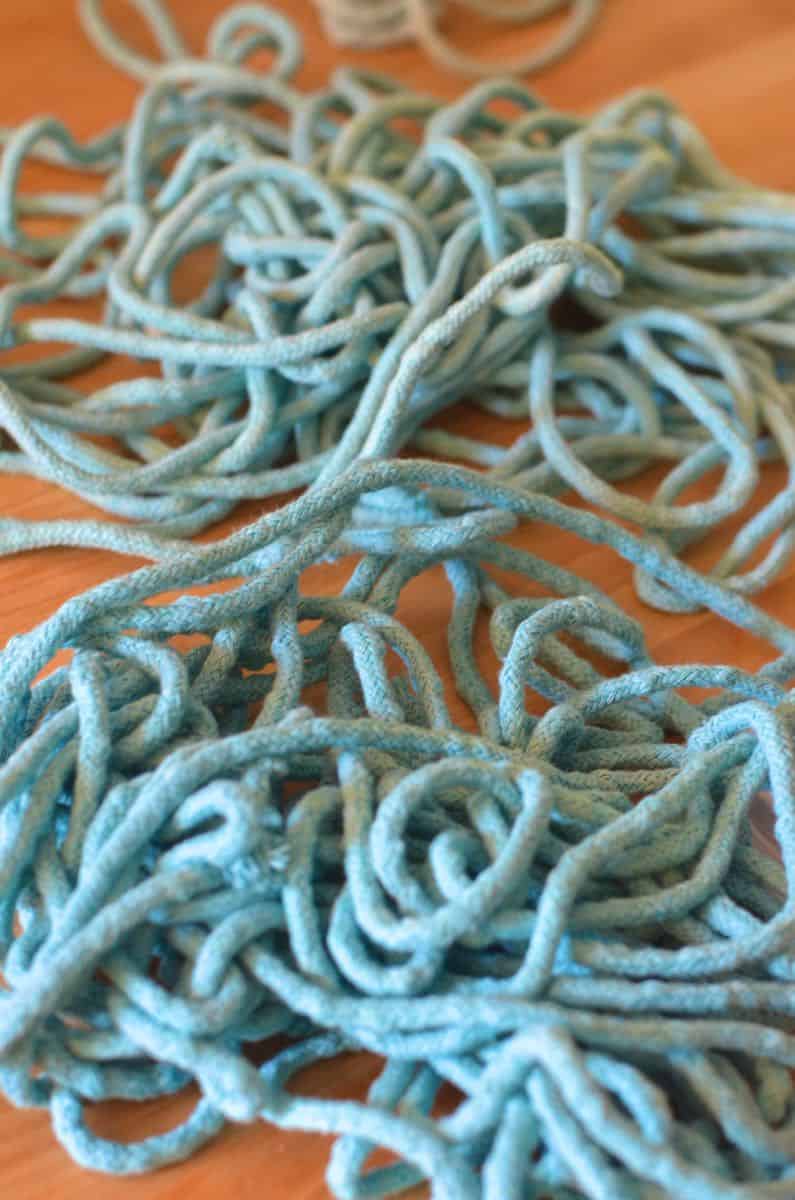 Step 2: Wrap the clothesline
The directions are pretty self-explanatory… I considered fancier glues, but ultimately felt like my hot glue gun was holding the clothesline in place great and it was super easy to work with. I started on the back of the lamp and then continued around squeezing a line of hot glue and placing the clothesline and so on and so on.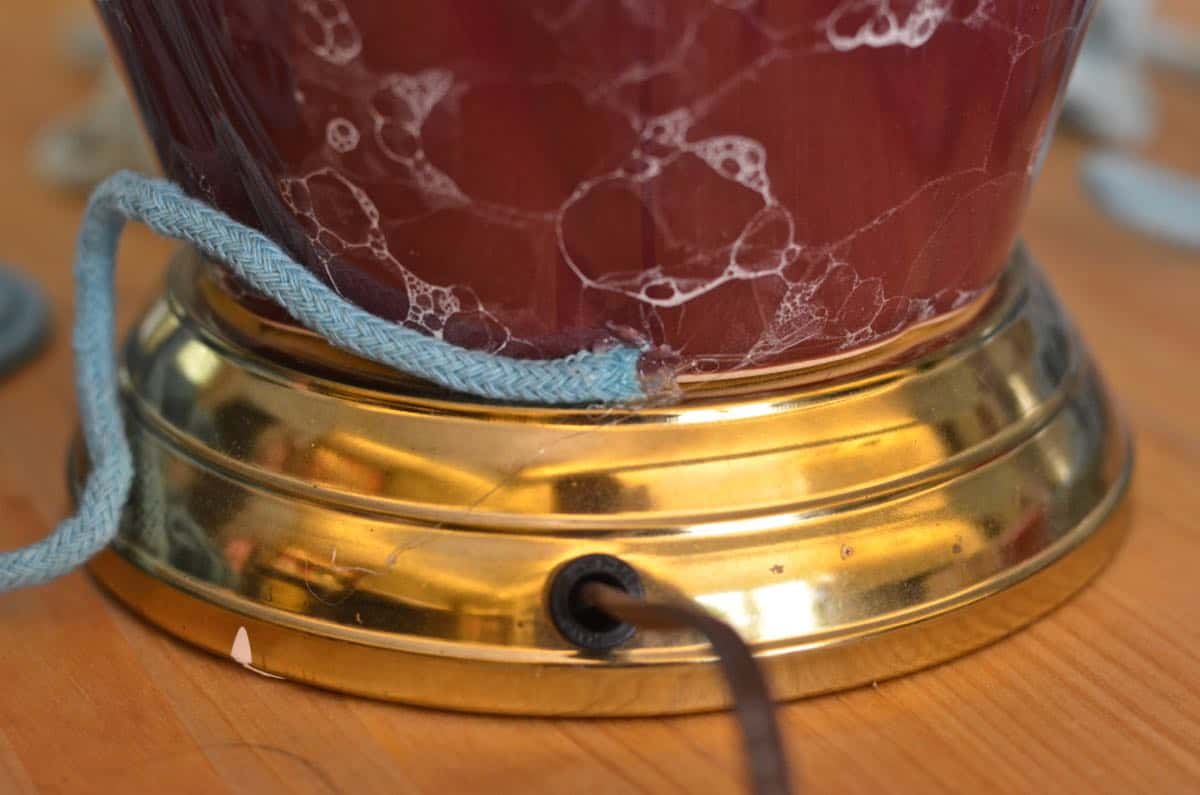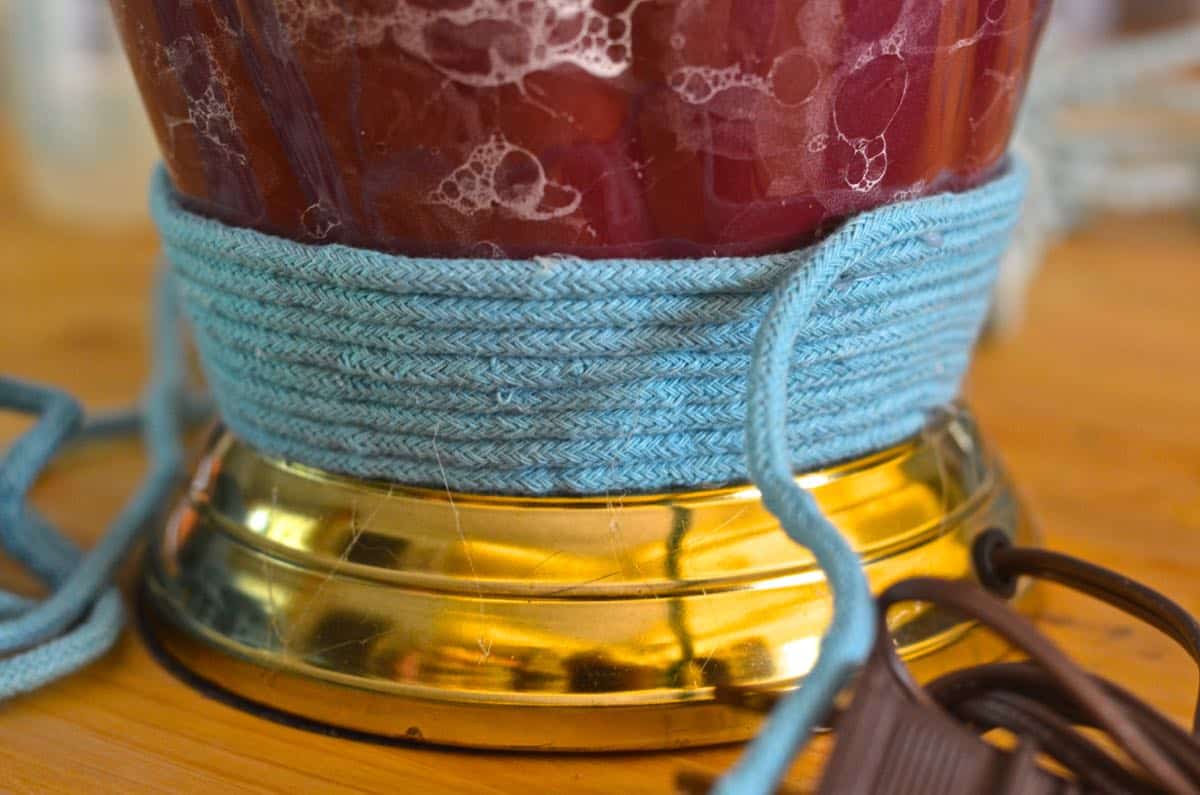 Step 3. Wrap some more
I used my big glue gun for the bottom and switched to my mini glue gun for the rest of it so I didn't have to worry about squeezing too much glue and making a mess.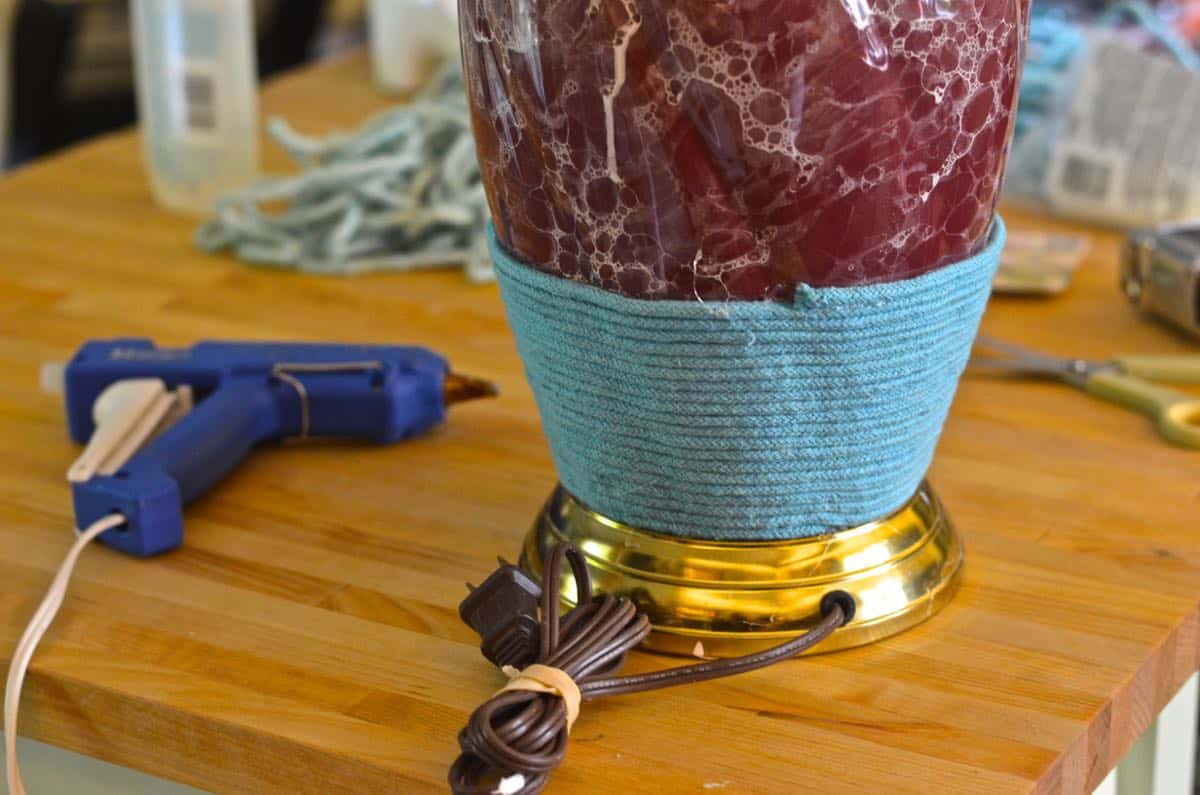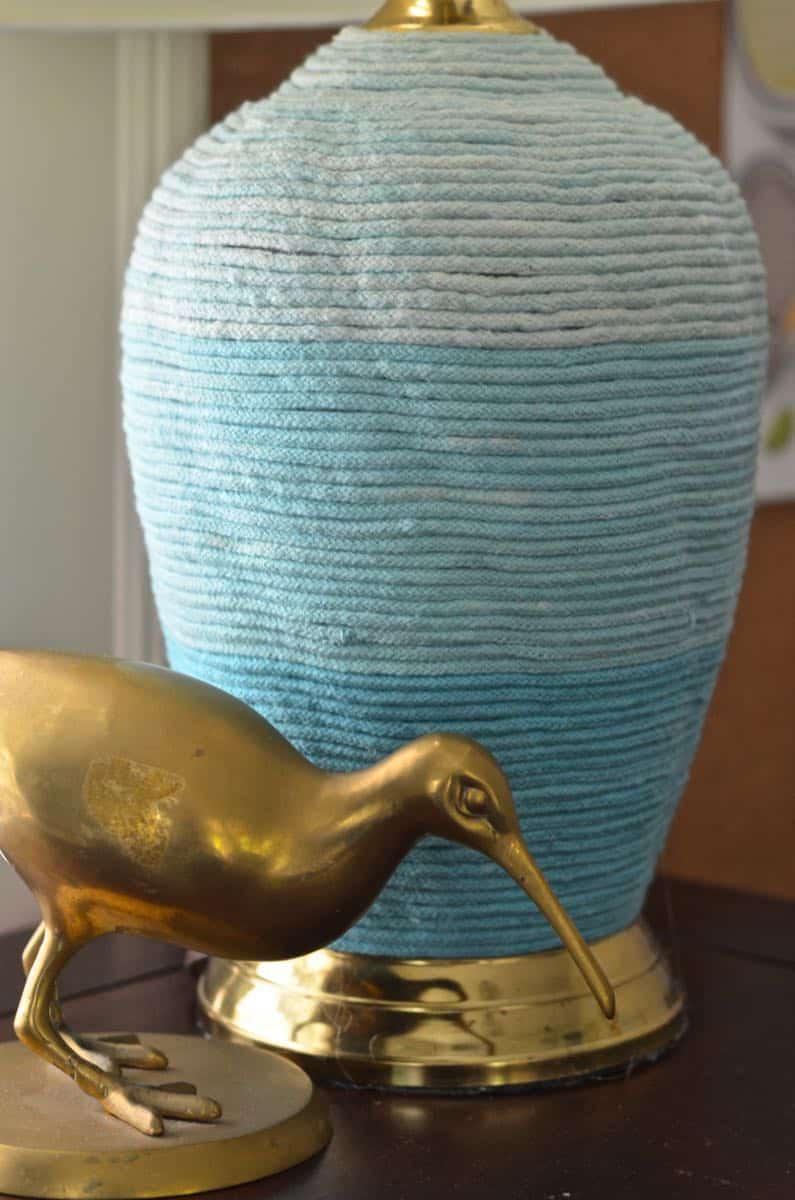 Our new office had a very cool looking but ineffective light for the desk. Pretty sure my glow-in-the-dark lipstick gives off more light, so I replaced it with the new-and-improved wrapped lamp. So much better!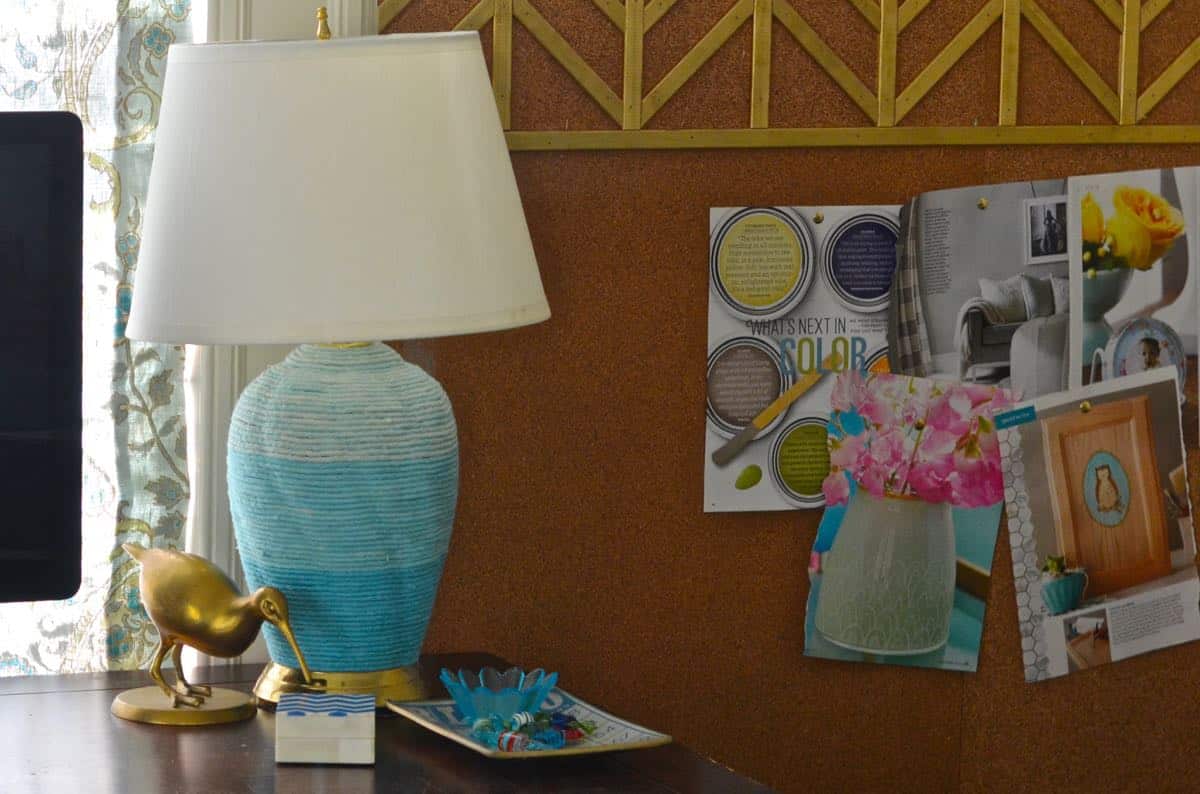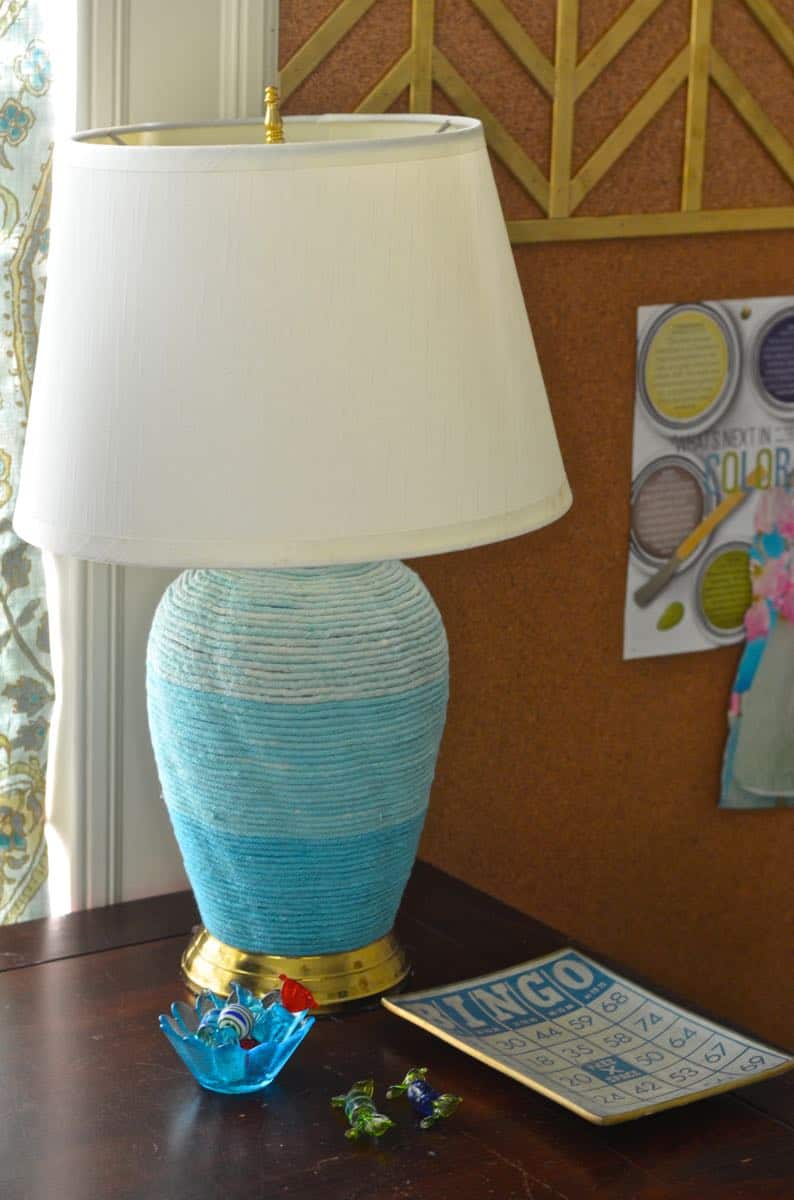 Again I tell you… yeah, it was that easy. And like I said… I want to buy a cart full of things at the thrift store and wrap them all. It'll be a series that will be picked up by Better Homes and Gardens and HGTV Magazine and probably Us Magazine because I read that too.