A few weeks ago, we had our first big meal in the 'formal' dining room. You read that correctly… first. In our defense, 4.5 small children don't have real expectations for their dining experience so the dining room ended up as the place all projects went to die. But then a little holiday called Thanksgiving arrived and I got all organized and cleared out that room enough to intimidate my kids with my festive tablescape. Which of course means that now they're all 'ma, we want a fancy table with things like silverware and cloth napkins and a centerpiece.' And since the elf watches everything I do… I felt like I needed to oblige.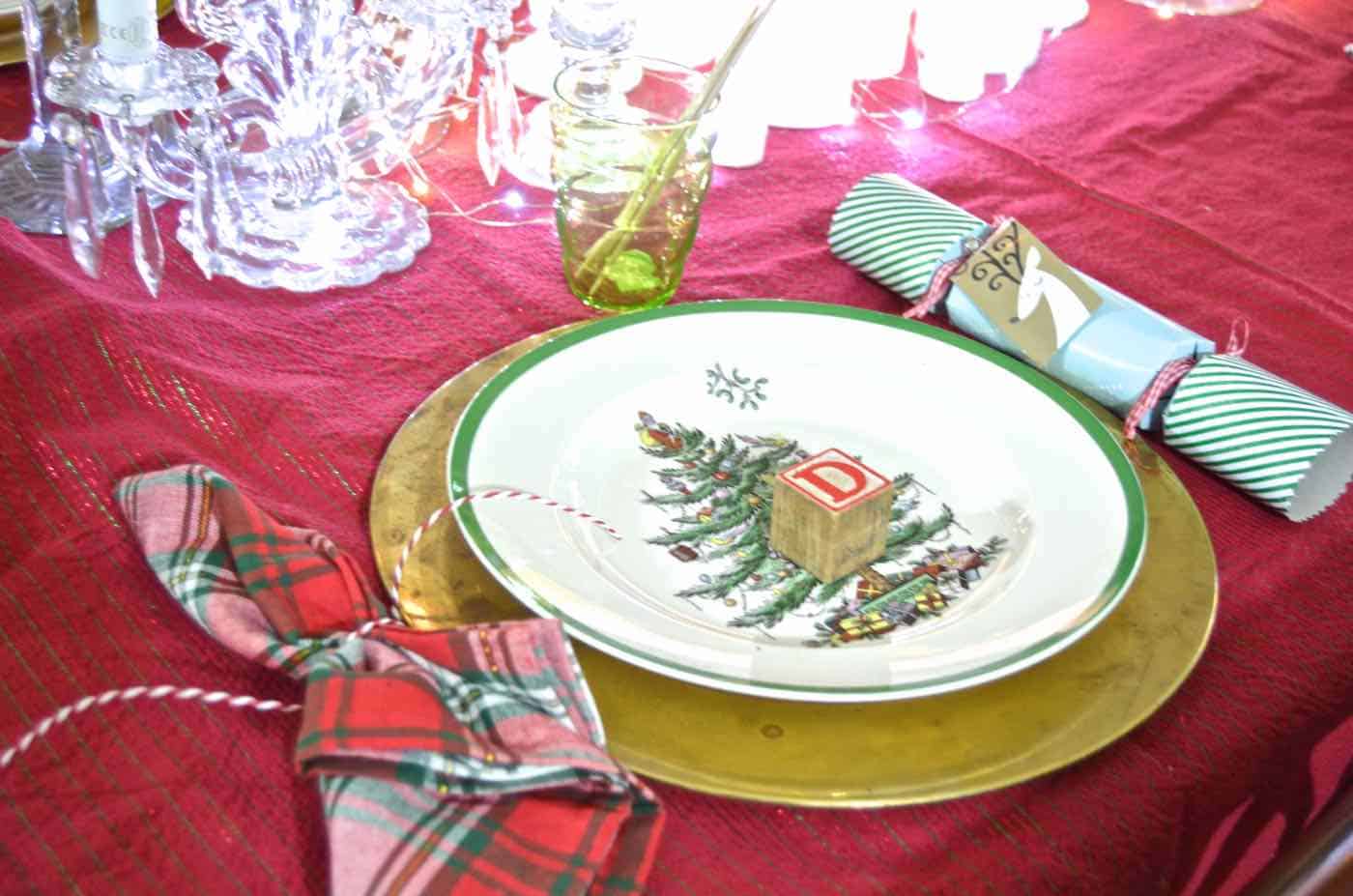 Here's the thing with setting a fun and fancy table with small kids: 1. They WILL spill something so that silk and gold embroidered tablecloth you got from Aunt Maude for your wedding? Not gonna fly. I'm reusing the Ikea tablecloth I had on the table from Thanksgiving along with a smaller red one leftover from the NYC apartment. For my Christmas home tour, I had a fun centerpiece there, but again… fidgety fingers and a small ornamental centerpiece get along like Kim and Kanye.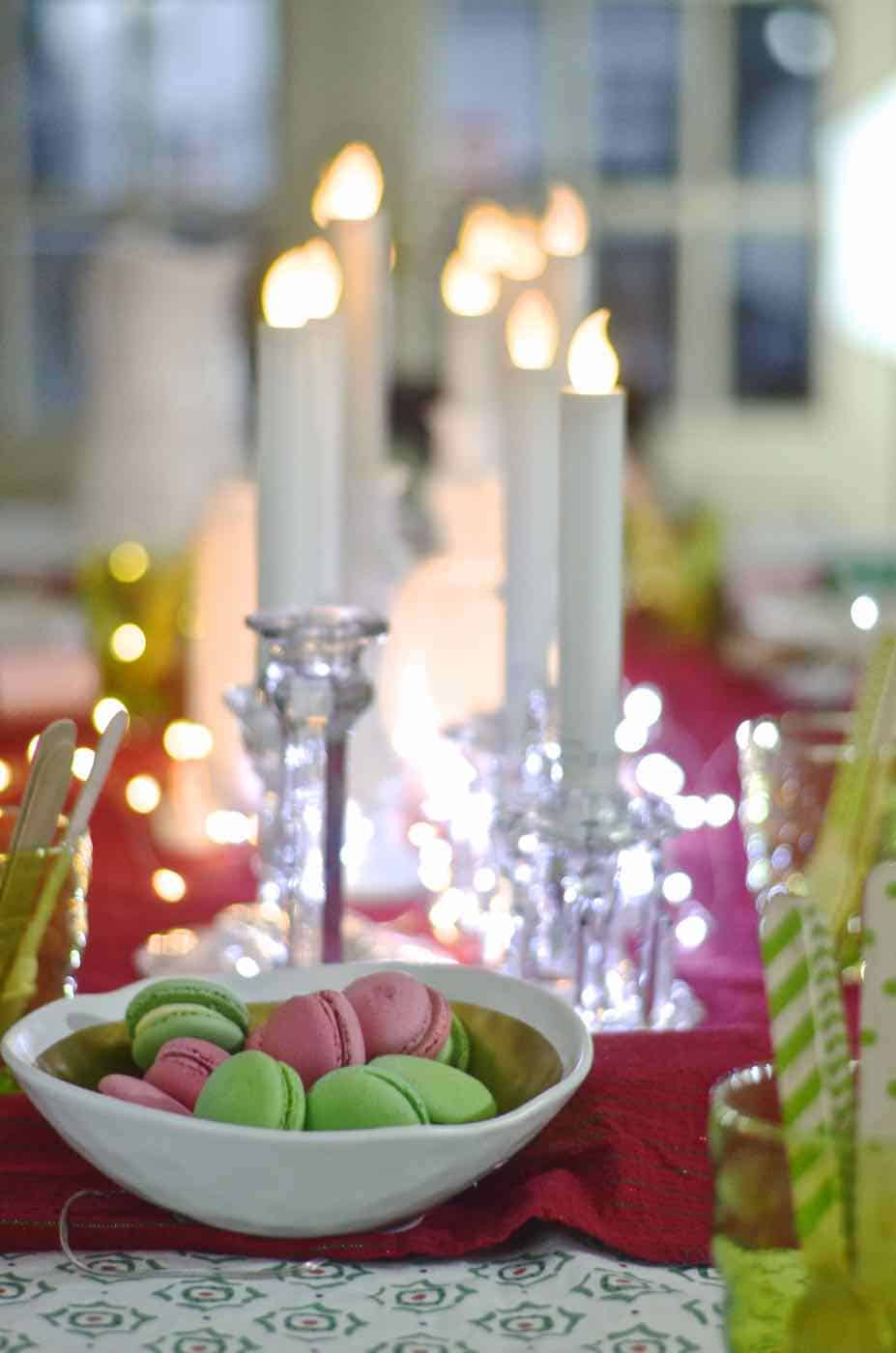 The old centerpiece now hangs in front of the window with some mini ornaments hanging down. I replaced the branch with my glass candlesticks. Thanks to my new favorite obsession, Everything But the House, I have a fun little collection going. But wait, you say… open flames at a table with hyped up kids? That's madness! You're correct. I would never. But I WOULD throw down as many LED candles as I can get my Christmas mitts on. All of these are from Ikea and I love them!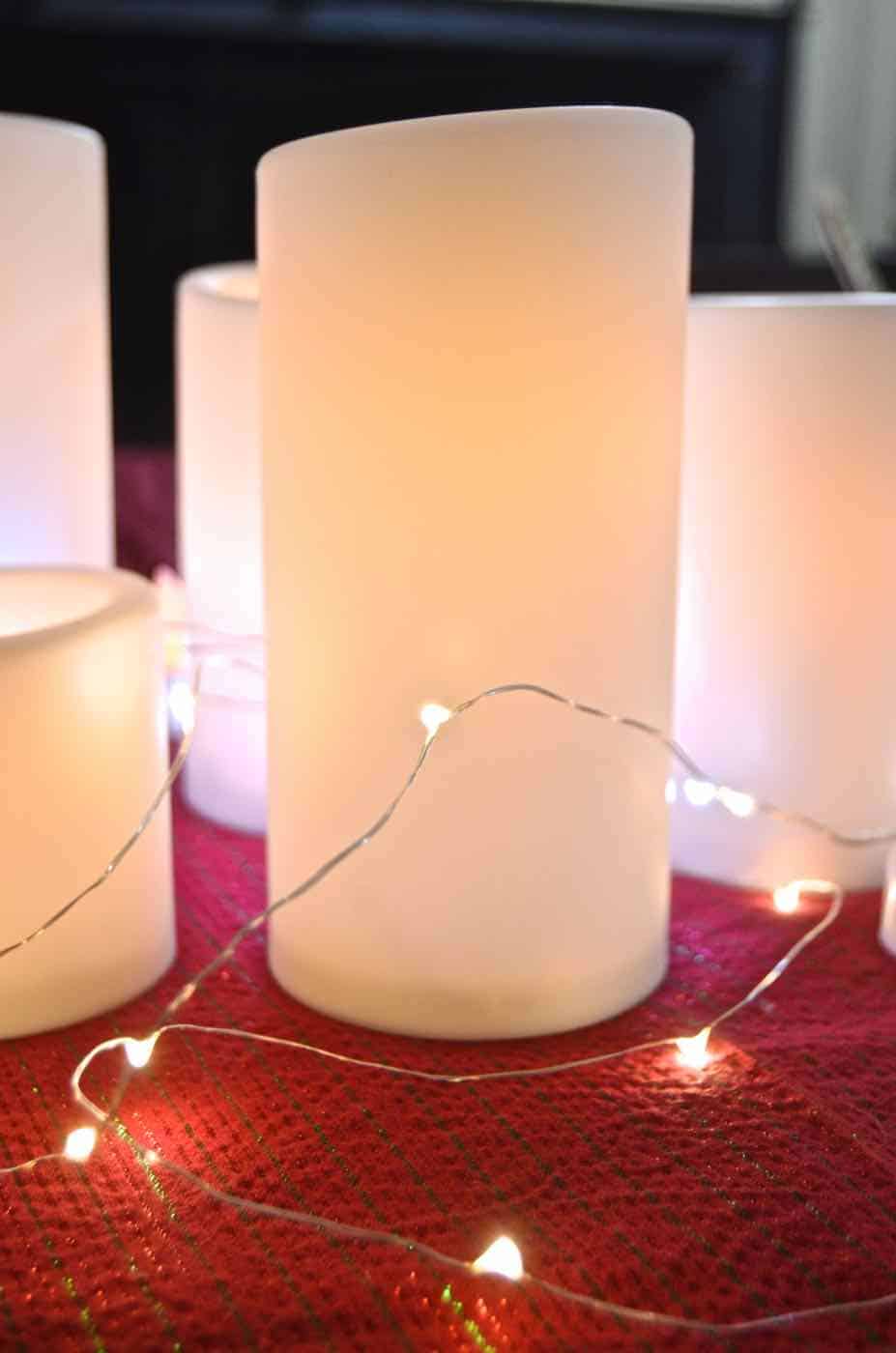 Let's talk place settings. I'm sure it comes as no surprise to you that I don't have a formal and coherent approach to my place setting. My mother-in-law has given me these Spode plates each year and the kids are just old enough to use them without flipping them over Jersey Housewives-style.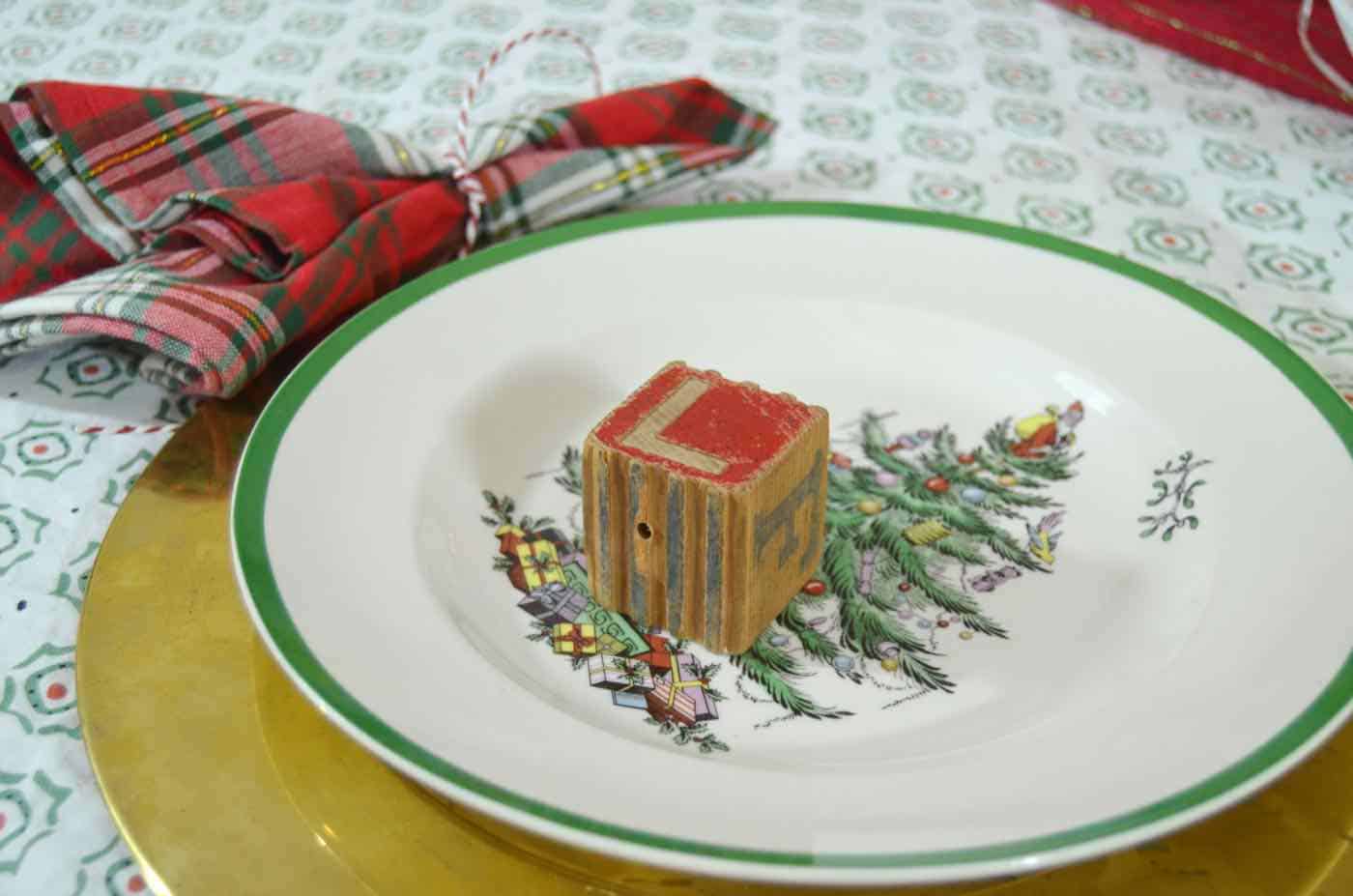 Those napkins might be my favorite holiday score… Homegoods for the win. They're fun and festive and casual and set just the right colorful tone for a not-so-formal 'formal' table setting. And instead of napkin rings, I just used twine. Pretty AND inexpensive.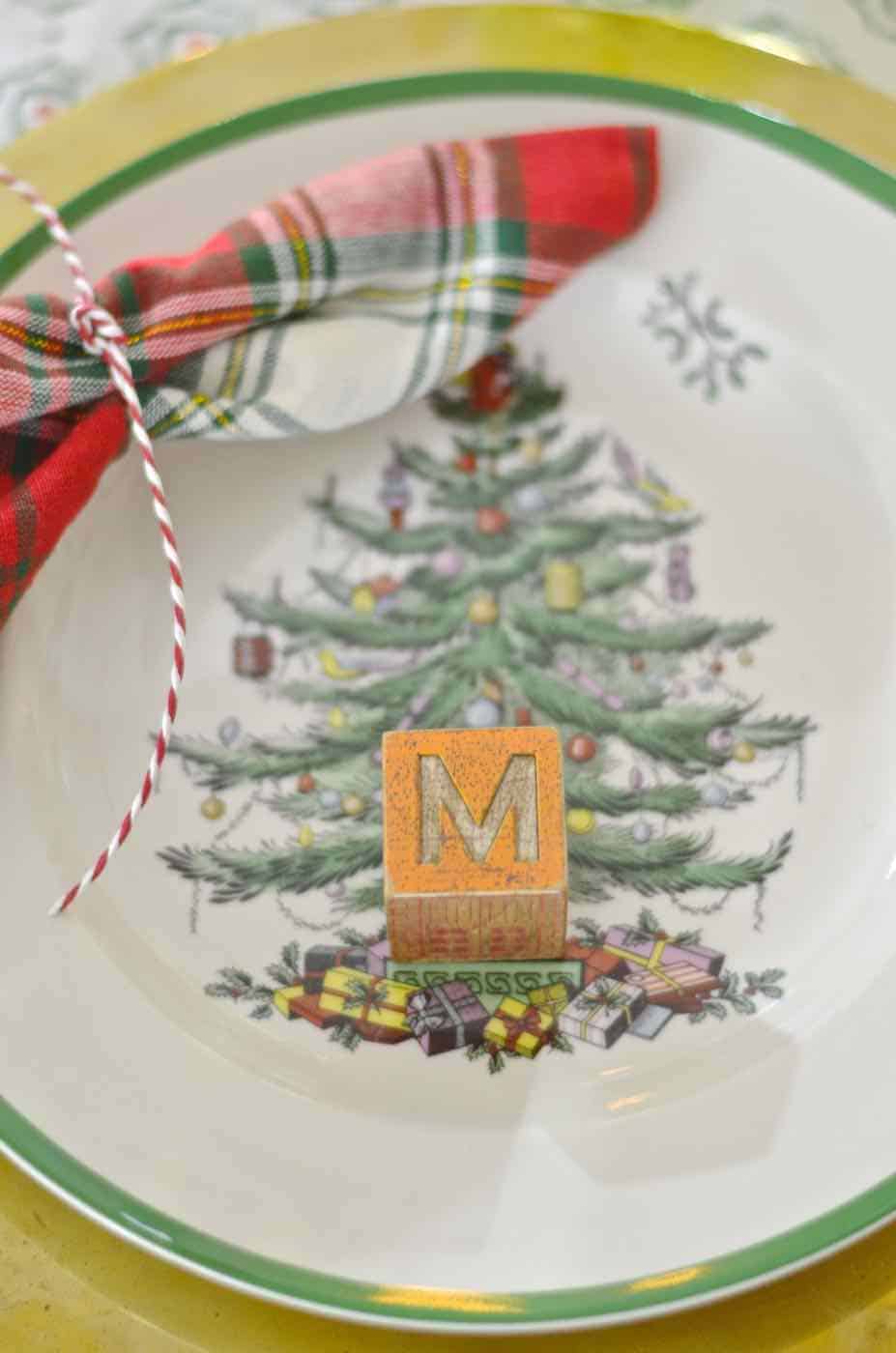 For place markers, I'm just using old wooden blocks with each person's first initial.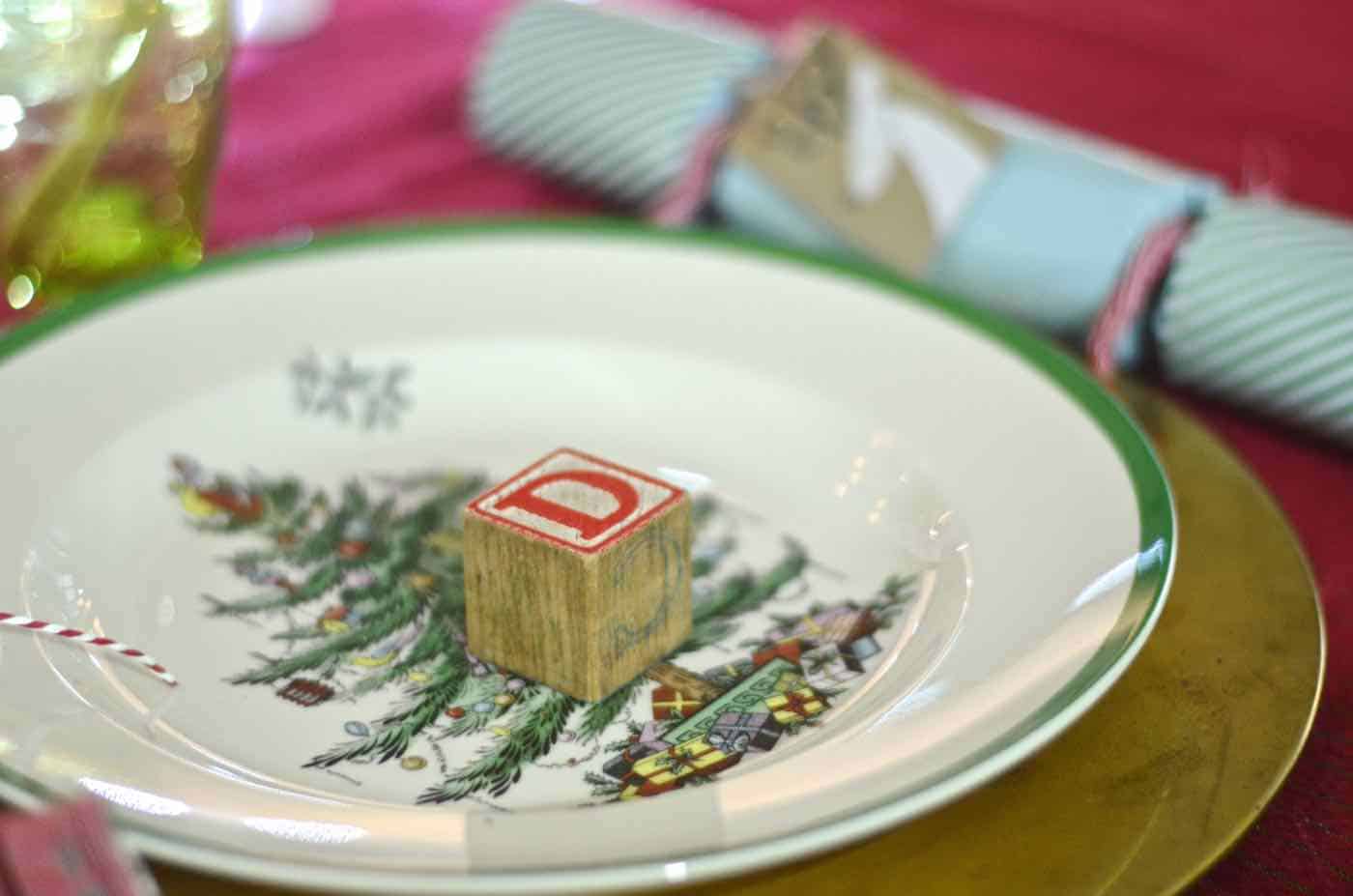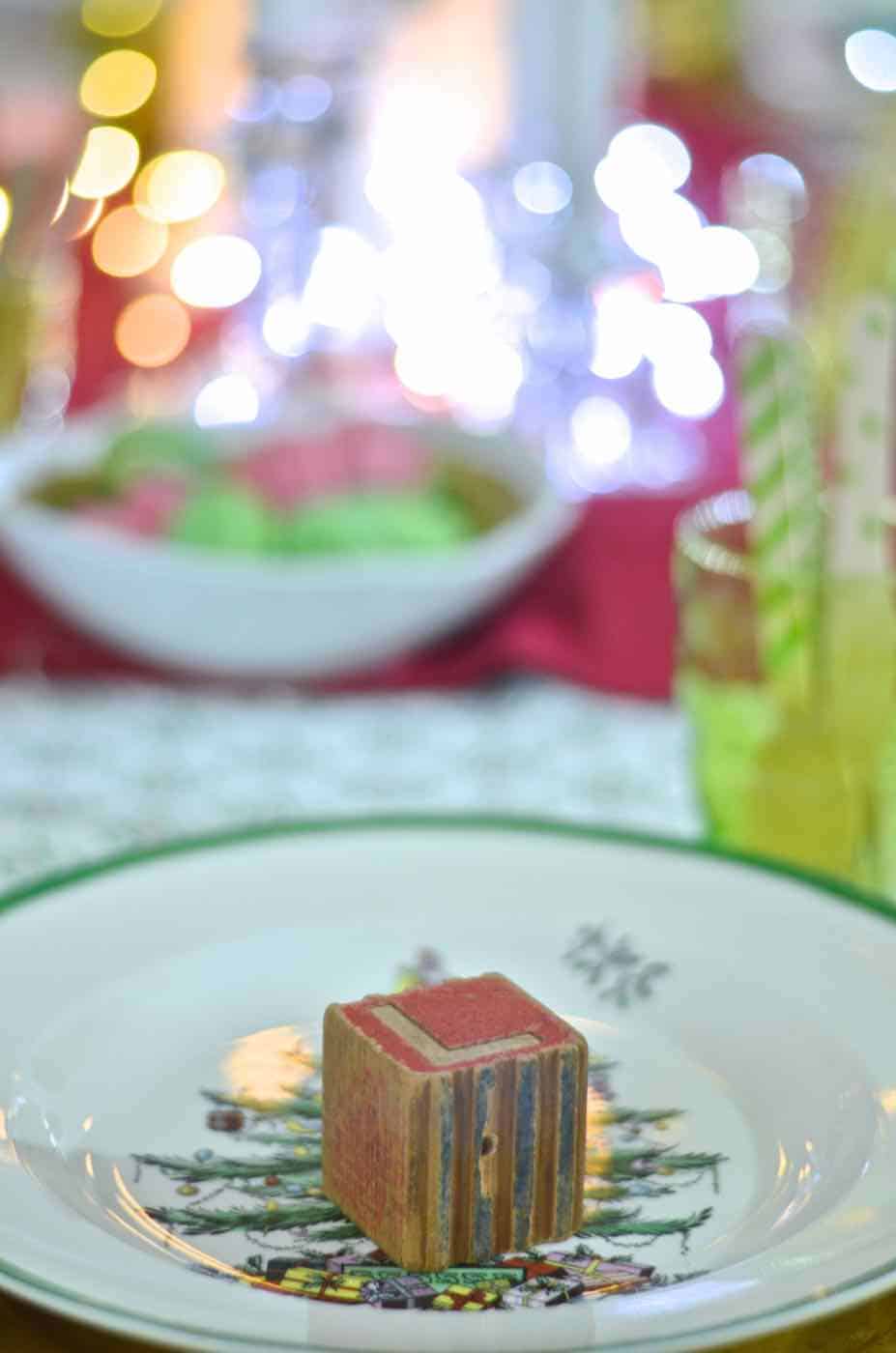 The wooden red beads (flea market score) were a late addition to my holiday décor so I draped them over the chandelier. Draping is big in my house… no tape, no nails, no fuss.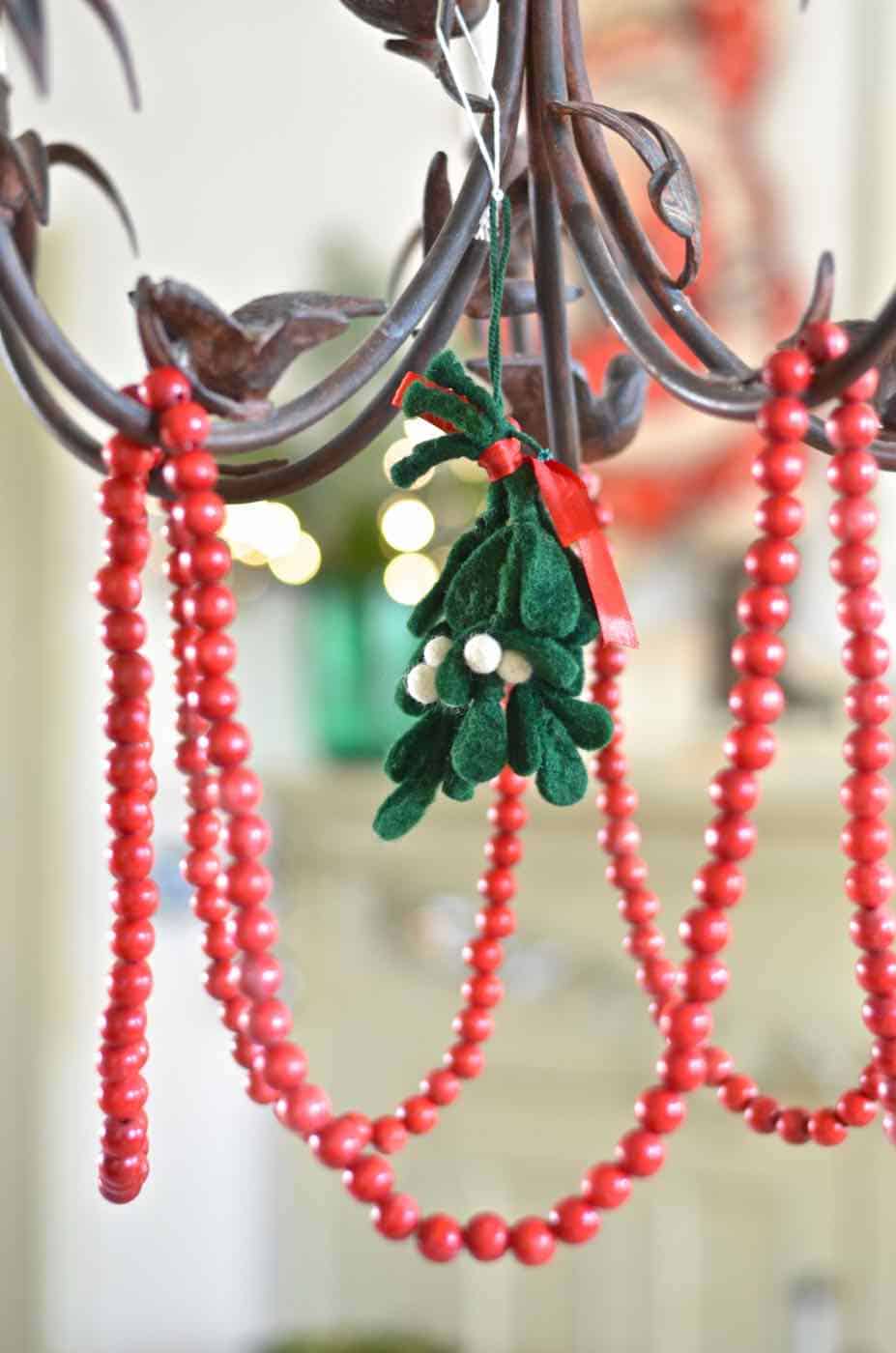 I learned my lesson from the macaron + dog incident of the Christmas home tour, and I put him outside first this time around.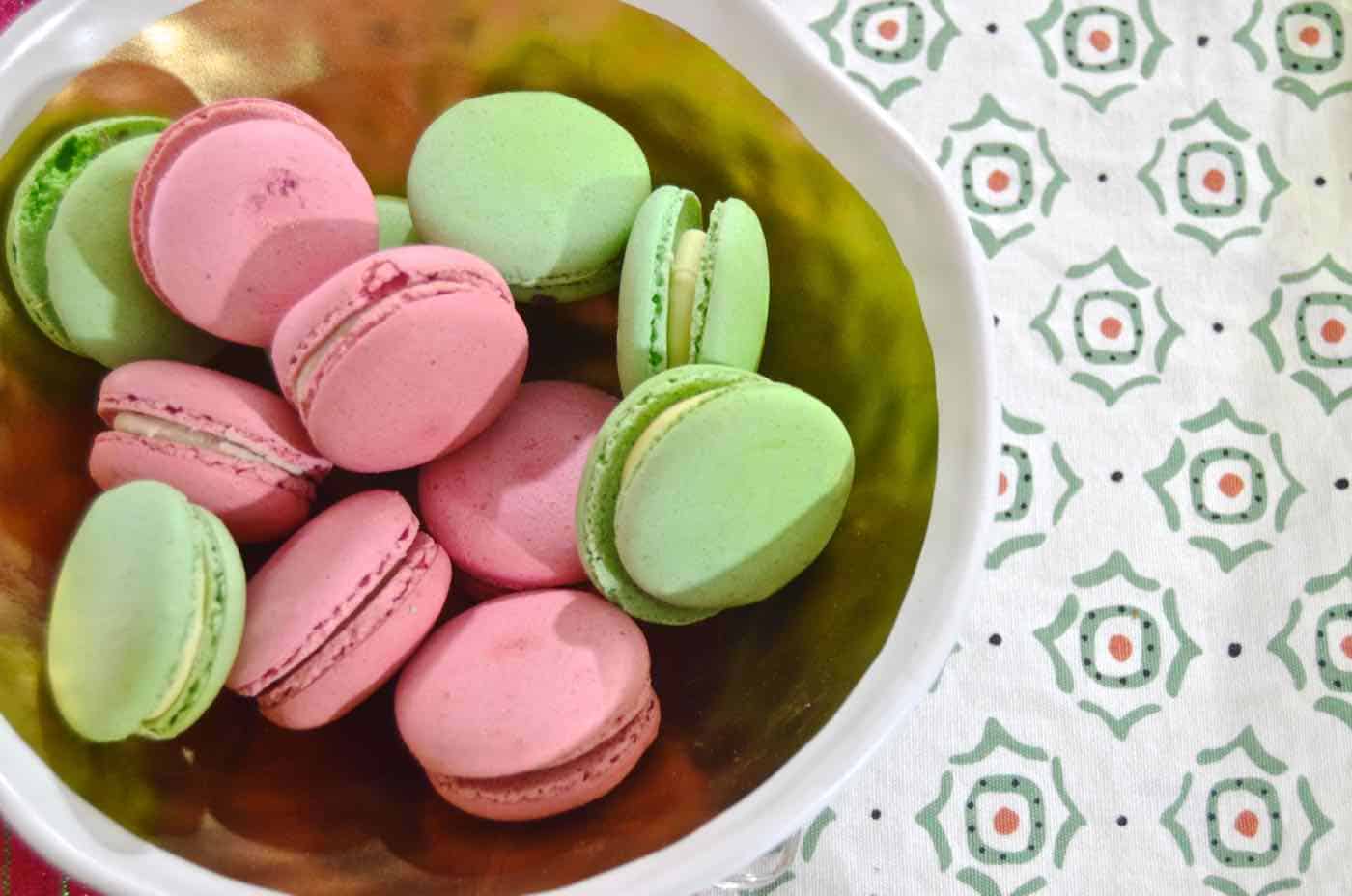 We open stocking presents first in our house and then take a break to have a nice breakfast together, so the sideboard is ready with coffee/ hot chocolate mugs and another flea market score… that sweet Christmas tree pitcher for syrup.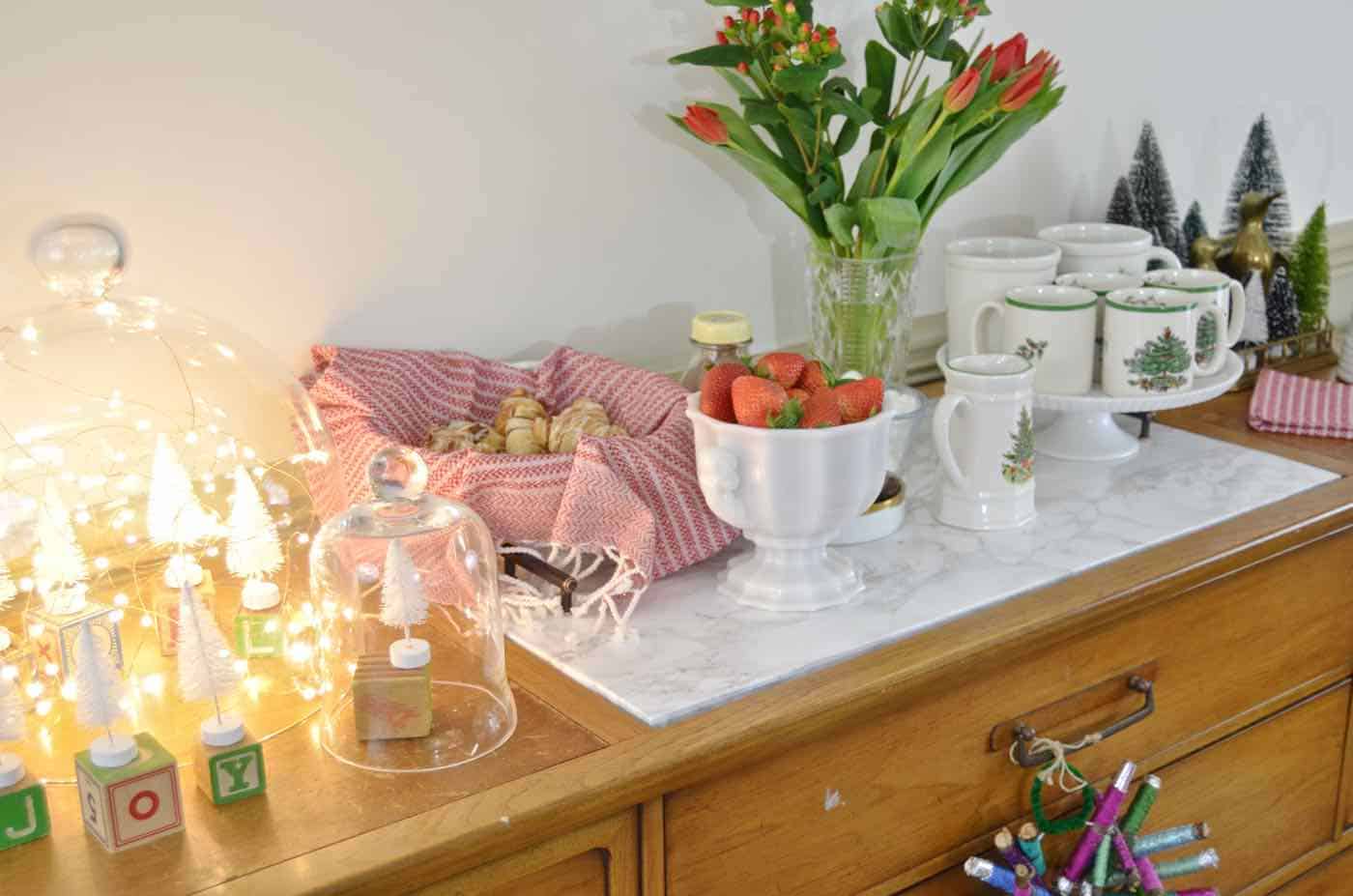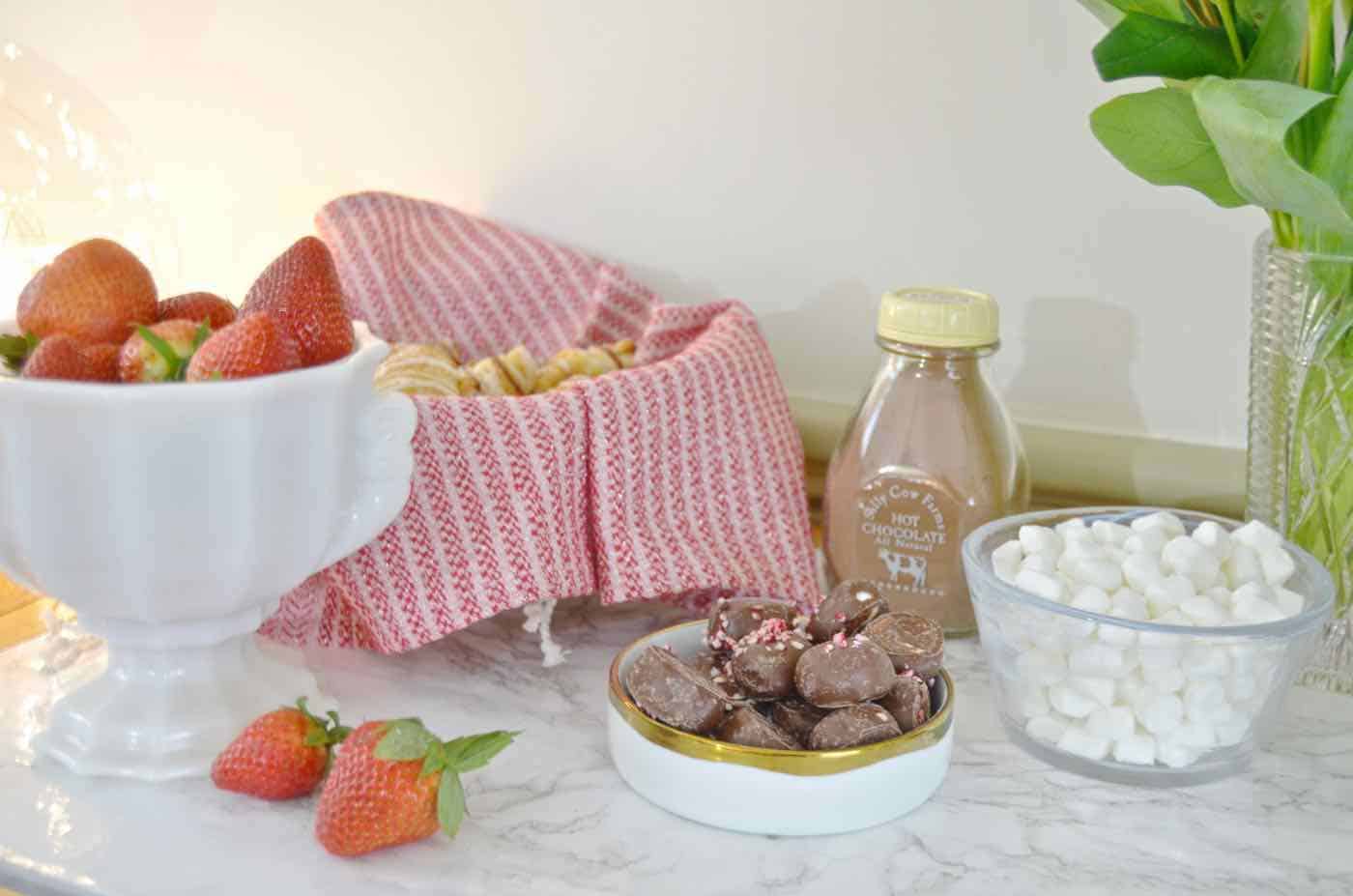 And a holiday table in the Smith house wouldn't be complete without these poppers. Nothing says Christmas like the smell of sulphur and the sound of firecrackers before noon.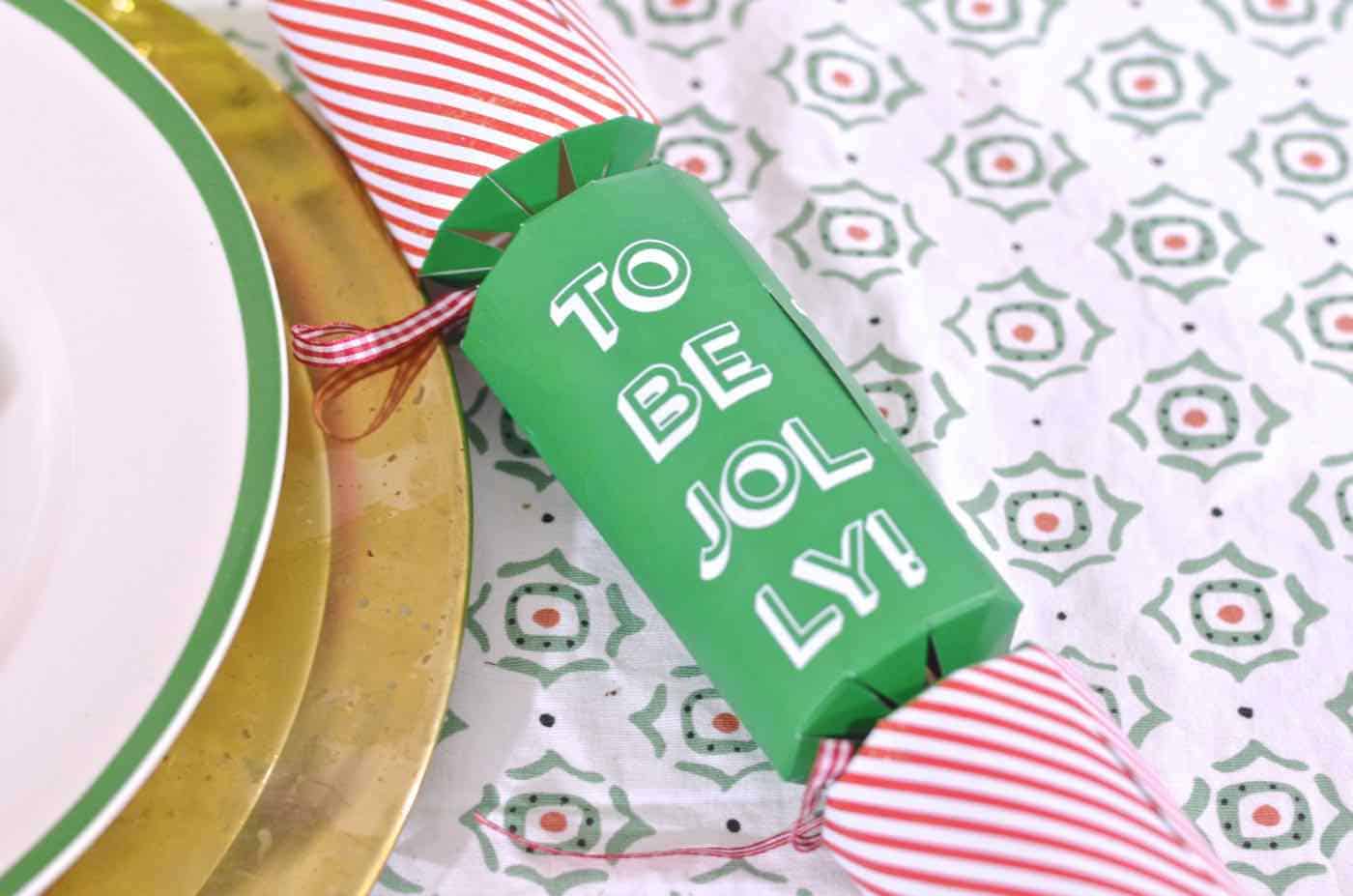 I'll check in next week, but no guarantees that I'll post anything coherent! Nothing in our house is wrapped. I have a box of things to bribe the UPS guy into shipping in time, it's looking like I'll be serving a festive meal of PBandJ for Christmas and we're behind by 4 days on at least ONE of our advent calendars. That, my friends, is the magic of the season.