Custom Framed Gallery Wall in Our Family Room
I hung a custom framed gallery wall in our family room.
Disclosure: I am thrilled to be partnering with JOANN and their new custom framing service, MyPhoto, for this post.
When we moved two houses ago, we took down all our family photos in preparation for listing the house. (Did you know that it's recommended that you 'depersonalize' your home as much as possible when it's on the market so potential buyers can imagine themselves there?) Anyways… three houses later and I realized I don't really have family photos out on display as much as I used to years ago. Until now!!! I'm so excited to be partnering with JOANN and their new photo service, My Photo to add the cutest gallery wall to our family room. They have all sorts of custom options from wooden frames like I ordered to cute gifts to assorted decorative frames.
There are lots of different products you can select from (ahem acrylic blocks!!), but I wanted to start with a basic family photo wall so I chose the Galleri Frames (wooden frames with 6 different finish options). Ordering couldn't have been easier… I went to joann.myphoto.com and uploaded my images and selected the size/ finish frame I wanted. You can do this from either your mobile device or your desktop.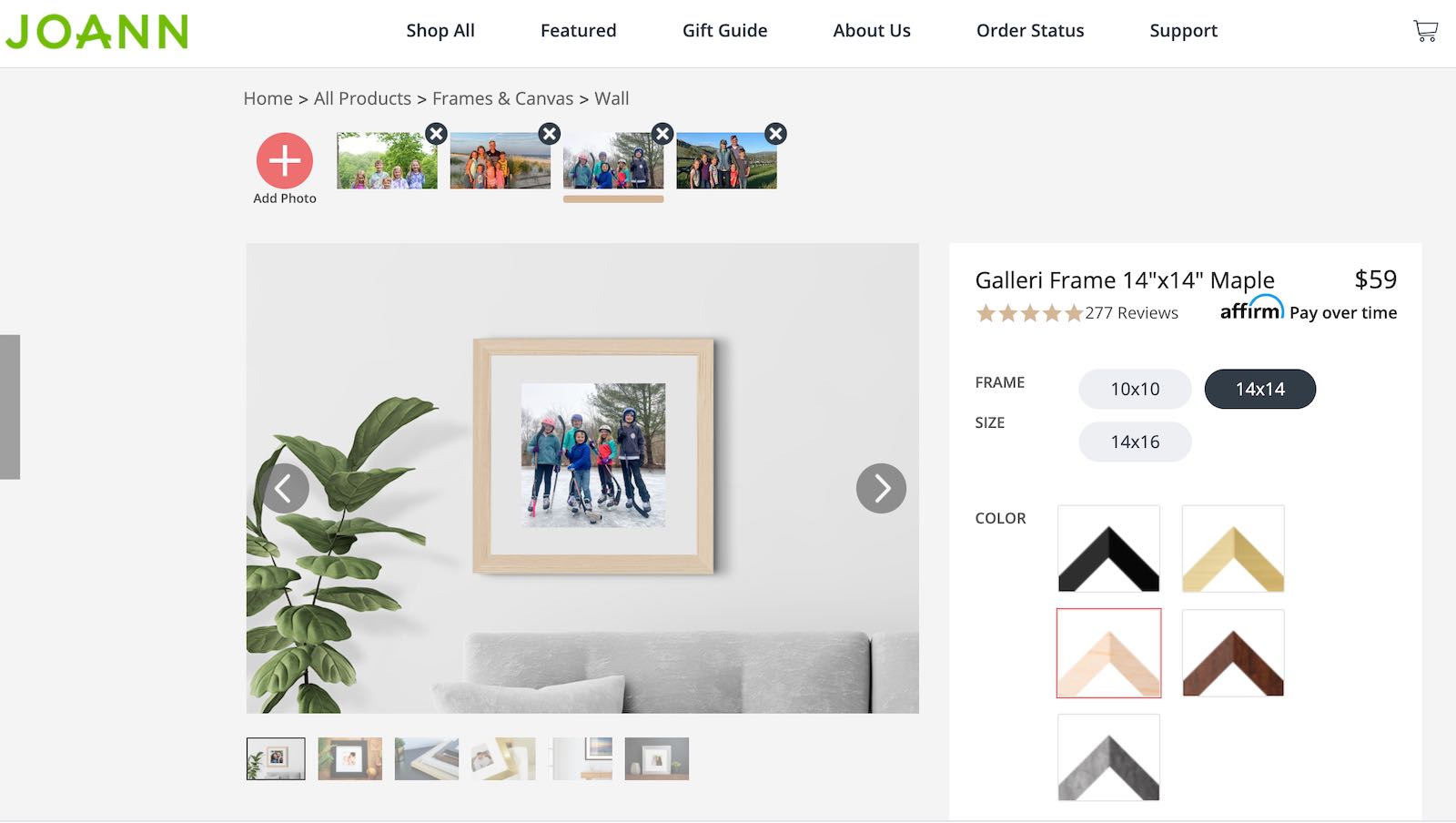 The Galleri Frame comes in black, brushed gold, maple (what I got), walnut or gray. They're sleek and clean and would compliment any photo or art print. Other items have options for customizing if you'd like to add a text overlay or graphic. I find that I end up with a backlog of photos so having a simple way to convert these photos into something I can hang on my wall is half the battle! With just a few clicks I was able to upload my images and order these four framed photos that look perfect in our family room.
My grandmother is always asking for photos of the kids so I may go ahead and send her one of these acrylic blocks as a surprise. See how cute??? You get an acrylic block frame and YOU get an acrylic block frame! (They also have smaller mini acrylic cubes that would look adorable displayed in a bowl on a coffee table…)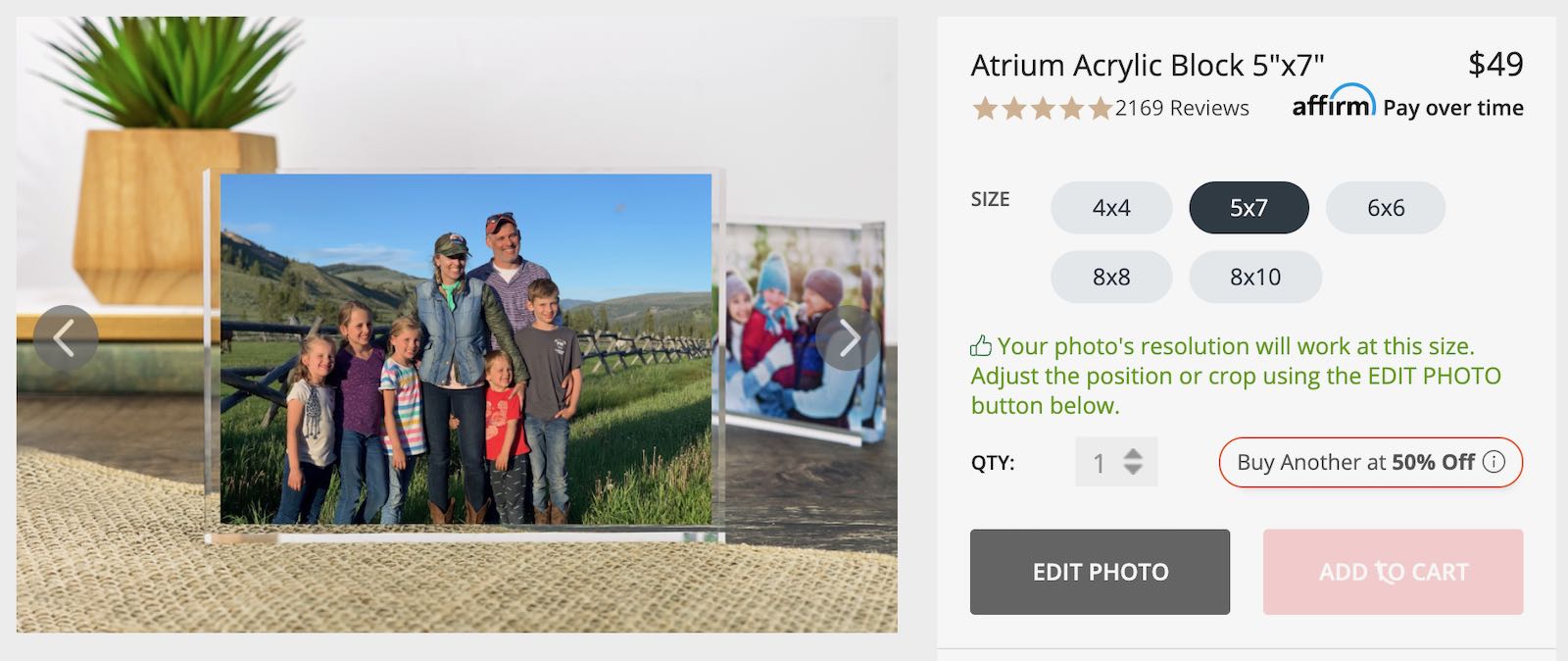 These custom frames were not only affordable but arrived at my door about 2 weeks after I ordered them (which included half of the south being frozen solid during that time frame…) I love how they look in our family room! This space is really coming together and is turning into the coziest room in the house! I had forgotten how much I love having family pictures hanging on the walls in our house. We have a hallway upstairs that I'm thinking could use some TLC so maybe I'll add to that next!
I remember the photo wall I had hanging in our first house and it took me forever to find the right frames and then to print and cut the photos to fit each frame. If Charlotte then had known about this custom framing option now… she would have poured herself a cup of coffee and cracked a bag of Cheetos to sit and enjoy instead of running around to find matching black frames!