Not to get all Siri on you, but it's October, folks. OCTOBER. Ex-squeeze me? If you saw my post from last week, you'll know that I'm knee deep in 'big girl' upholstery triage right now. It seemed like a fitting time to share with some of my newer readers a headboard I tackled almost a year ago that was an upholstery VICTORY. So basically, it's my little internal pep talk that I can in fact upholster. Baby steps to the armchair, Charlotte. Baby steps.
I love the lines of this Belgrave headboard… a little curvy, and a little simple… in other words, not too fancy, not too simple. It's also a great "intermediate" upholstery project! I've cracked the code on sewing piping (GET THE PIPING FOOT for the sewing machine… affiliate link to the one I use HERE.) I've also gotten a little more comfortable with making simple release cuts to pull the fabric taught around a curve, etc. etc.
The point of sharing this (again) with you lovely folks isn't to gloat about what a super talented upholsterer I am… I am not as my current project will prove… but rather to remind folks that I have tried and failed at LOTS of upholstery. Some are not shown. If you head over to my gallery of all my various upholstery projects, you will see a distinct change between the first ones and the headboard I'm sharing now.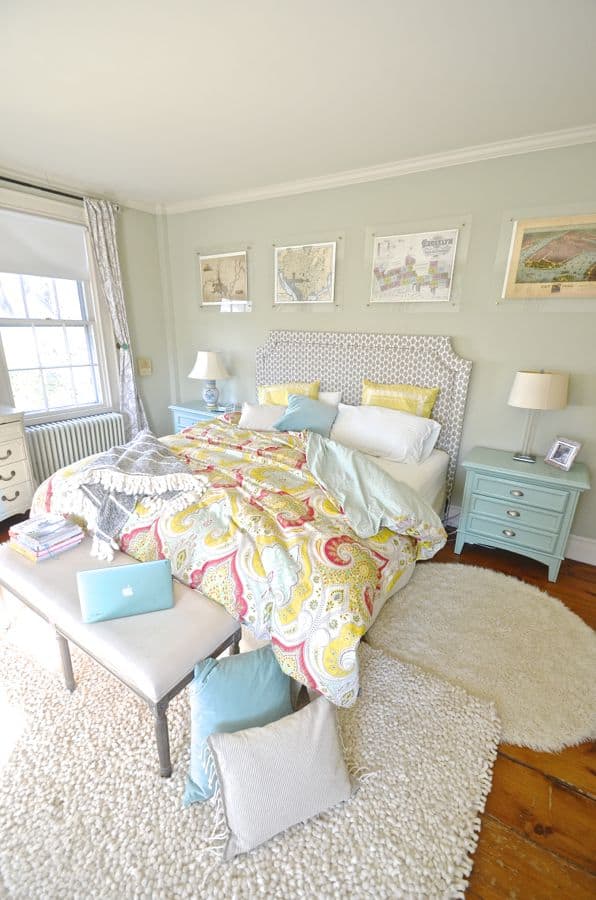 This headboard still lives in our bedroom and it is still something that makes me happy and proud. It's neutral but fun. A pattern but easy to mix n match. I wish I'd added a little more stuffing, but… that's a simple take-away for the next time!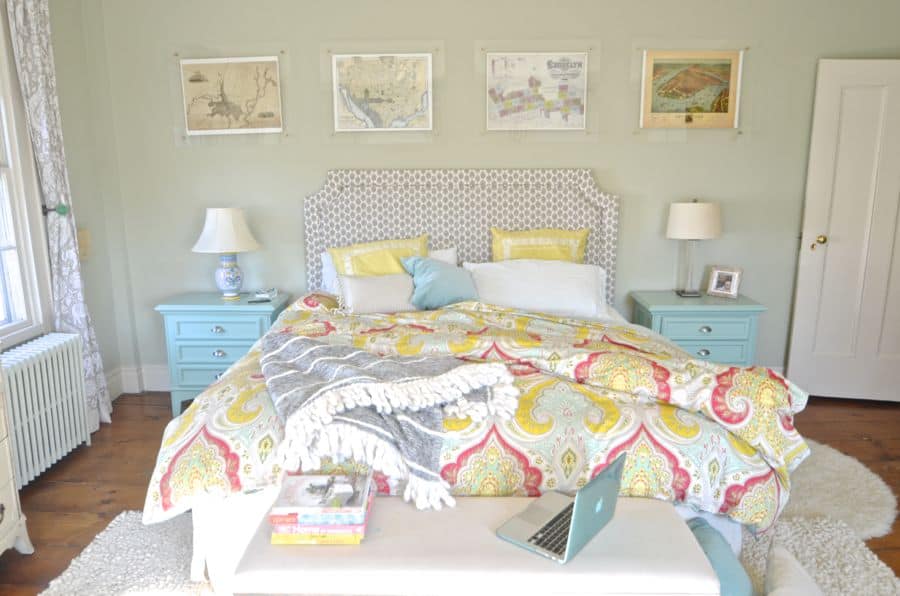 Head on over to all my talented DIY Housewives friends (look closely… we have some new members!) to see some of their incredible master bedroom projects! I don't know about you all, but our master bedroom is one of the only places in our home that is almost 100% "adult". Except for the pile of dolls at the foot of the bed…
Loading InLinkz ...