DIY Concrete Garden Fountain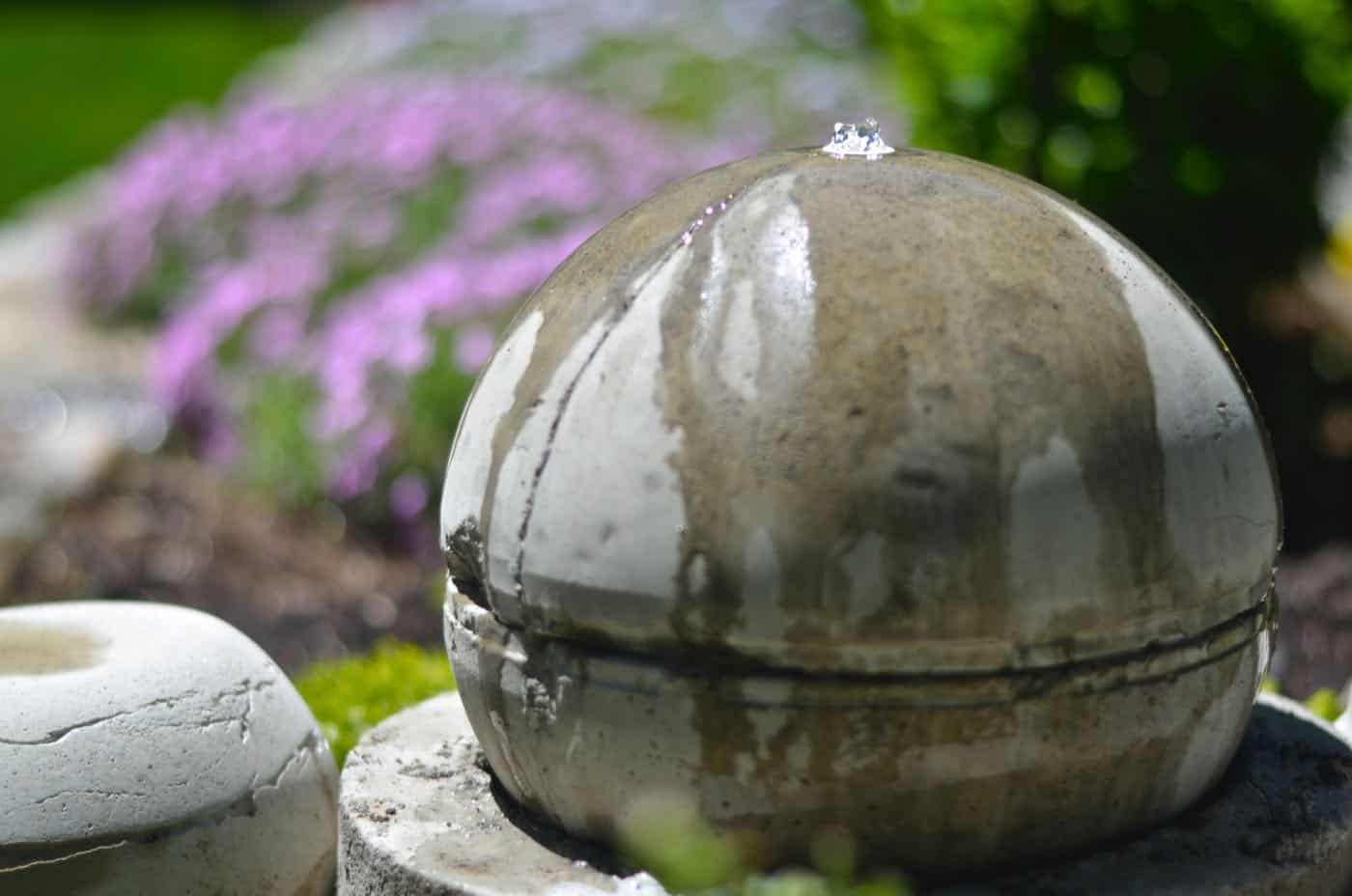 For those of you who have been reading this blog for a bit… then you know my love for concrete runs deep. Whether a planter or a sink or another planter… it's the perfect materials for DIYers: inexpensive and chic! For this month's DIY Housewives post, we're all sharing garden inspiration so I wanted to remind you about this fountain I made (and ADORE).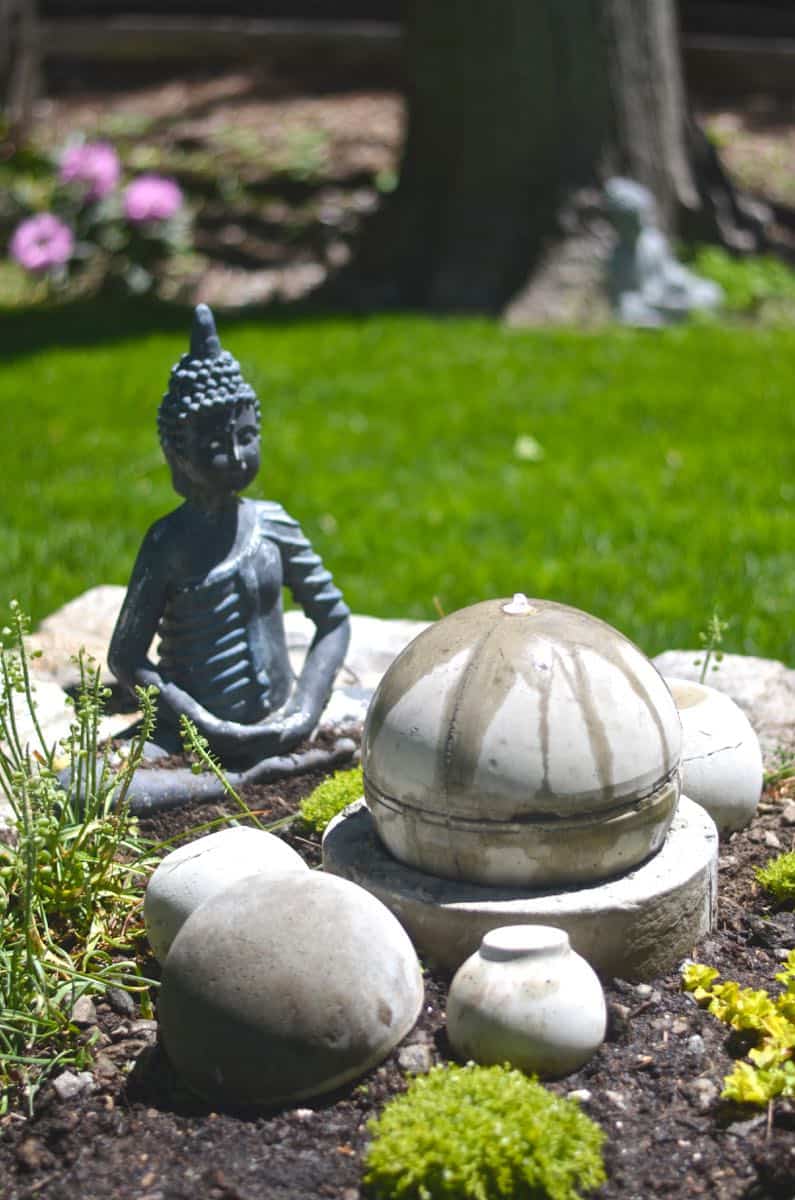 The construction of this sounds more complicated than it was. In a nutshell… I took an old plastic globe to use as a mold, placed a small PVC pipe through the middle and filled it with concrete. I made a concrete base and then rested the whole rig on a bucket I buried in our garden with a mesh to keep the fountain from falling into the bucket.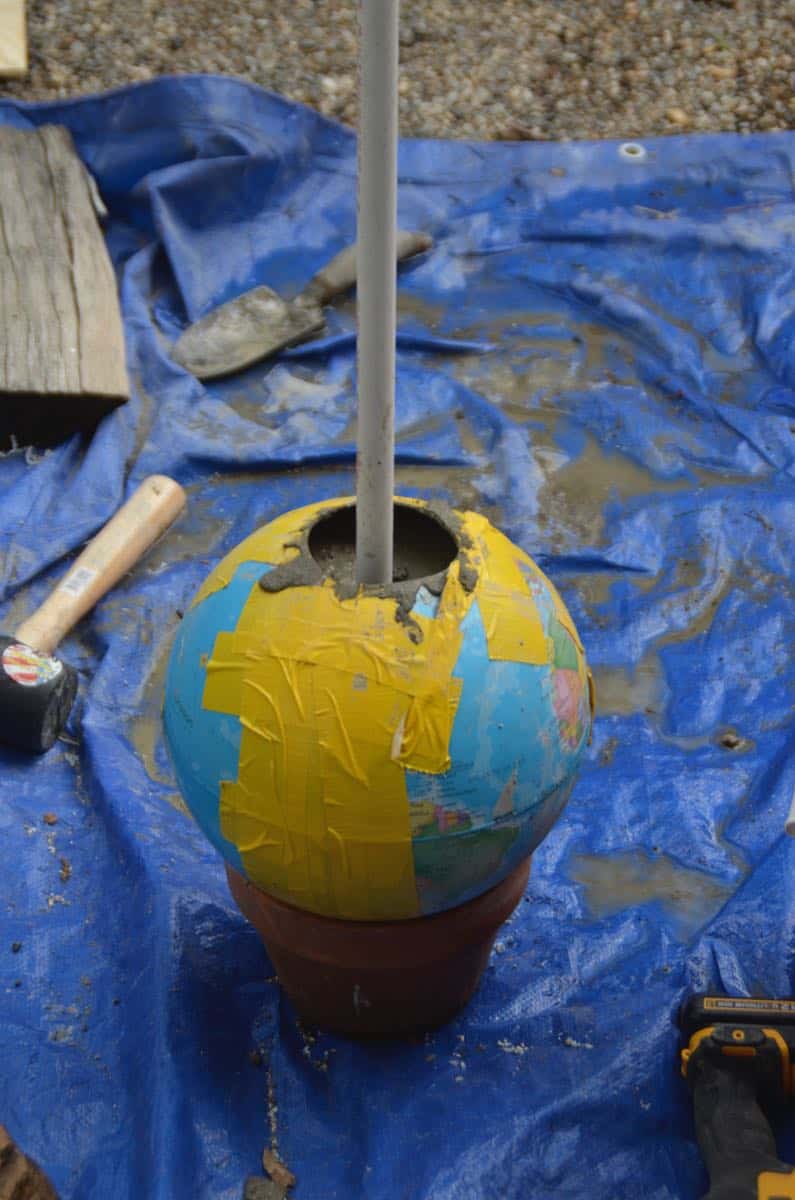 We moved a few months after I got this up and running, but I've always wanted to recreate it because I LOVED how the water gurgled over the concrete orb. I photographed this when the garden was fairly new, but I have visions of the greenery creeping all over the orbs to make a lush concrete oasis.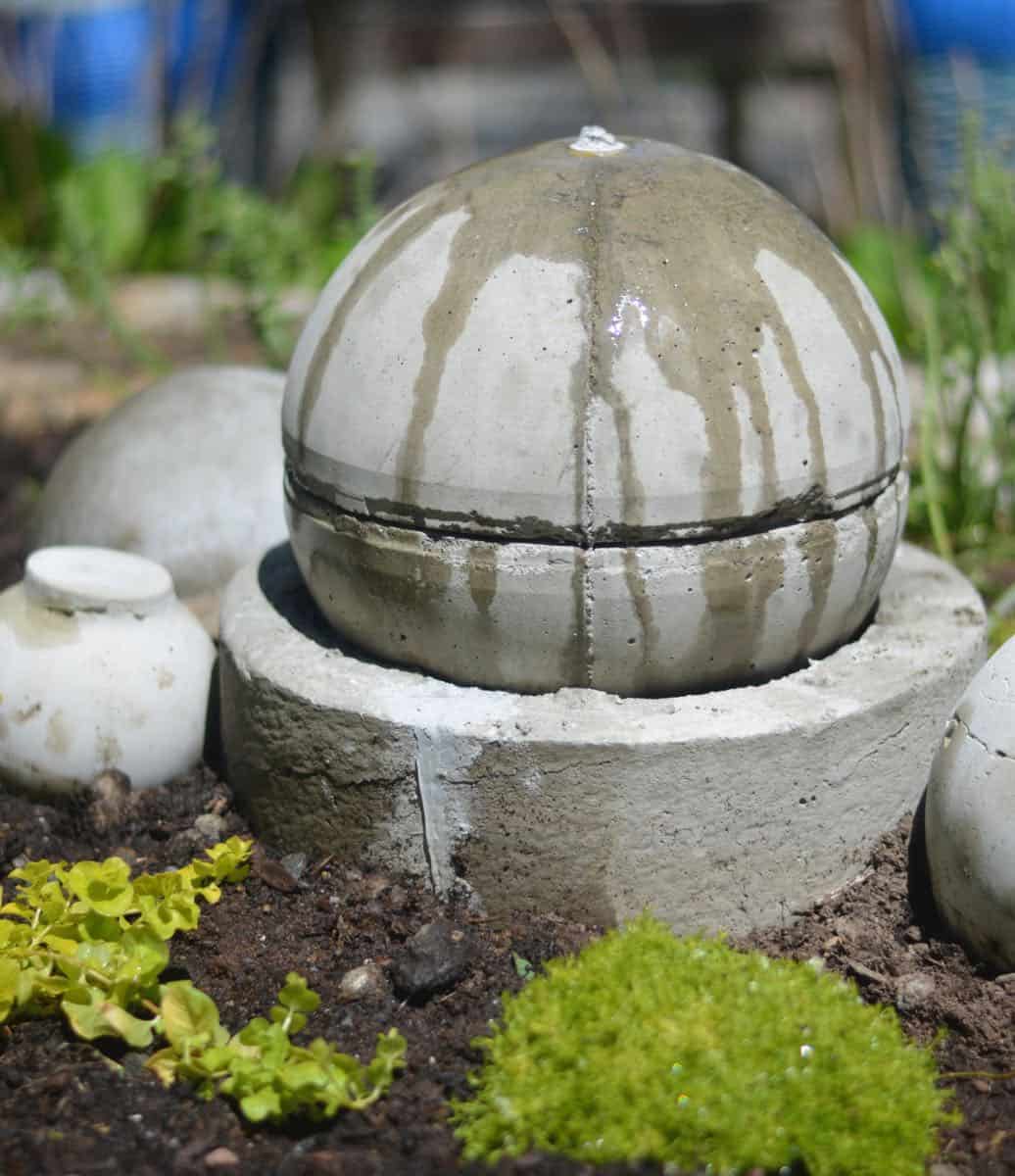 CLICK HERE to see the original post. Once you're satisfied that concrete is the greatest material on the DIY planet, head over to see all the other fun garden projects from my DIY housewife pals!
Loading InLinkz ...