Designing a Shared Boys Bedroom

IT'S BLOGGERS HEART HABITAT REVEAL DAY!!!
Disclosure: I was fortunate enough to meet the folks from Raymour & Flanigan for one room at our last Bloggers' Heart Habitat house, and this go around they wanted to generously help with the entire project! They provided furniture for BOTH rooms as well as a cash donation that enabled us to bring in additional accessories and items to round out the room. We are SO grateful to them.
This project reboots my spirit and makes me happy from my head to my toes! Quick recap: a few years ago, I reached out to a local Connecticut Habitat to see whether their next homeowner wanted some assistance designing and furnishing their newly built house.  THEN I reached out to all my superhero blogging pals and we approached brands and, bibbity bobbity boo… Bloggers Heart Habitat was born! (See all the Habitat houses we've worked on HERE.)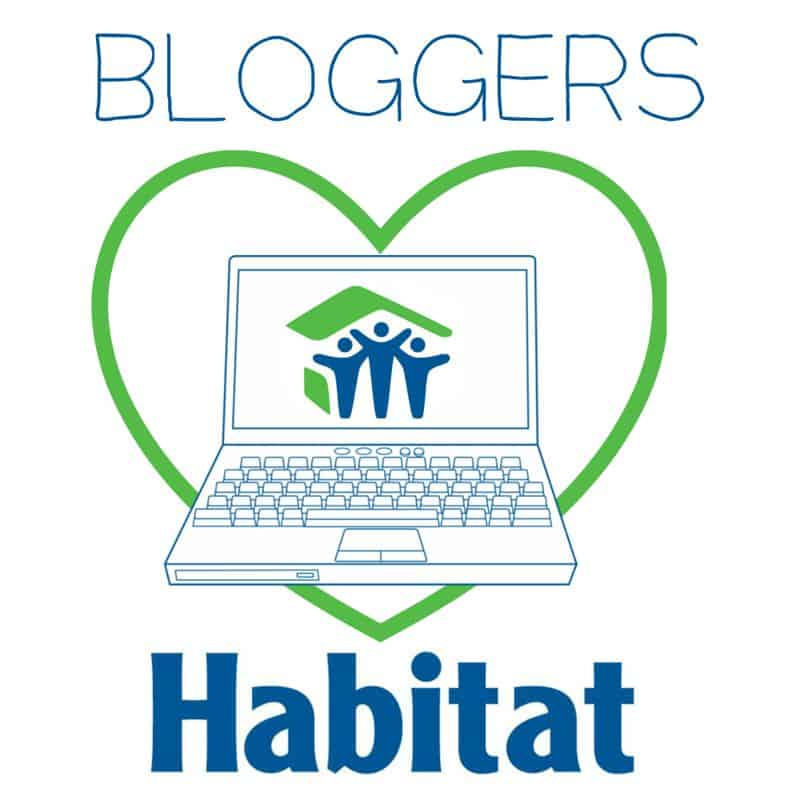 Onto our most recent house! My team of magicians for this home were (L to R) Carli from Fearfully and Wonderfully Made, Lisa from Shine Your Light, Kris from Driven By Decor, and Diane from The Rath Project. The four of us worked with the Habitat for Humanity of Eastern Connecticut and agreed to help with two rooms in this house. (Another group of bloggers will help with two rooms in a second house slotted for completion closer to 2018.)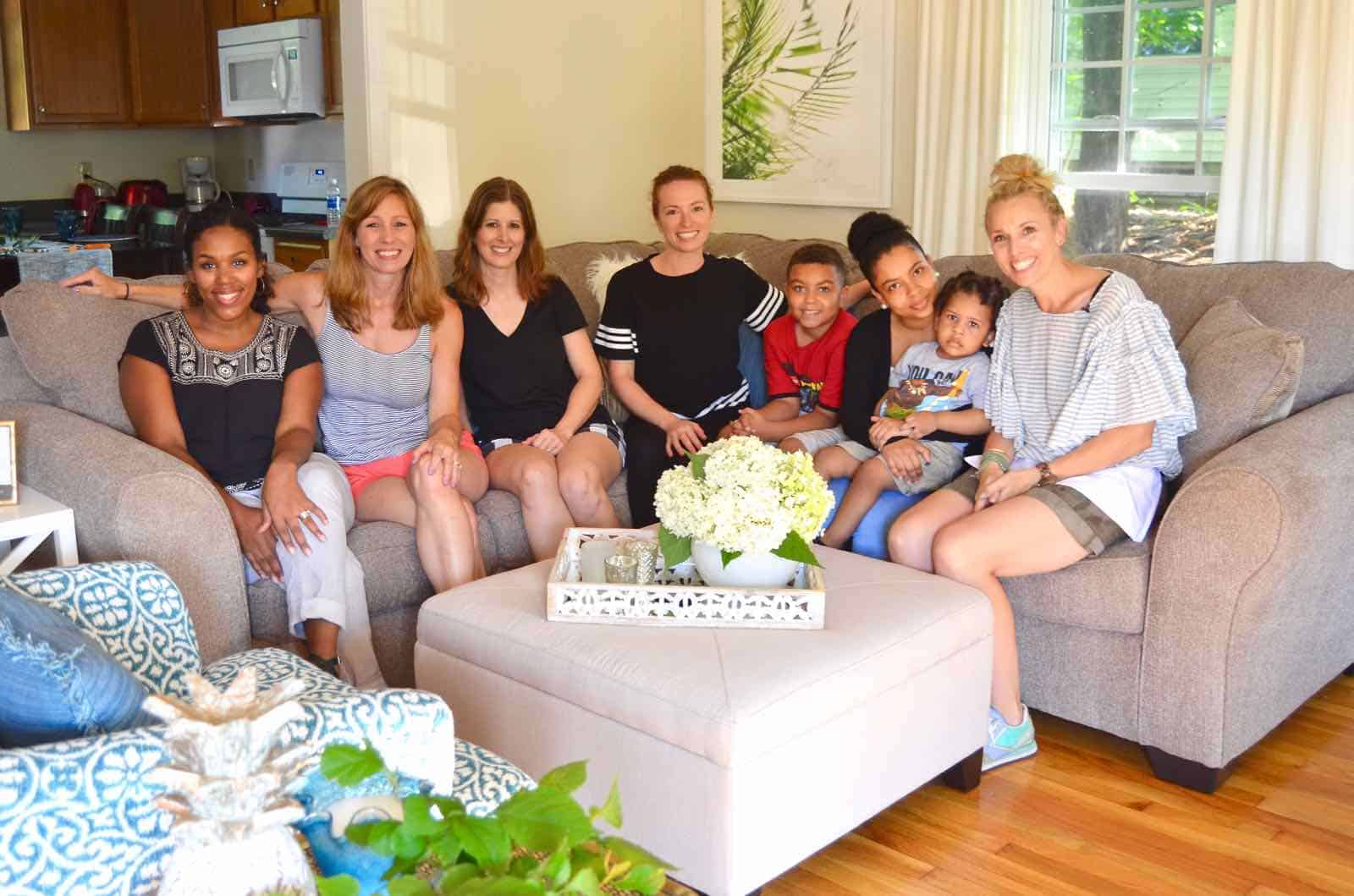 When I met with the homeowner a few weeks ago… she had JUST moved in so everything was still very much in limbo, but she asked us to help with the family room and then the shared bedroom for her two boys. I ALWAYS meet with the homeowner to explain the process, reassure them that our goal is to make THEM feel in love with their home, and to get a sense of their style likes and dislikes.
Family Room BEFORE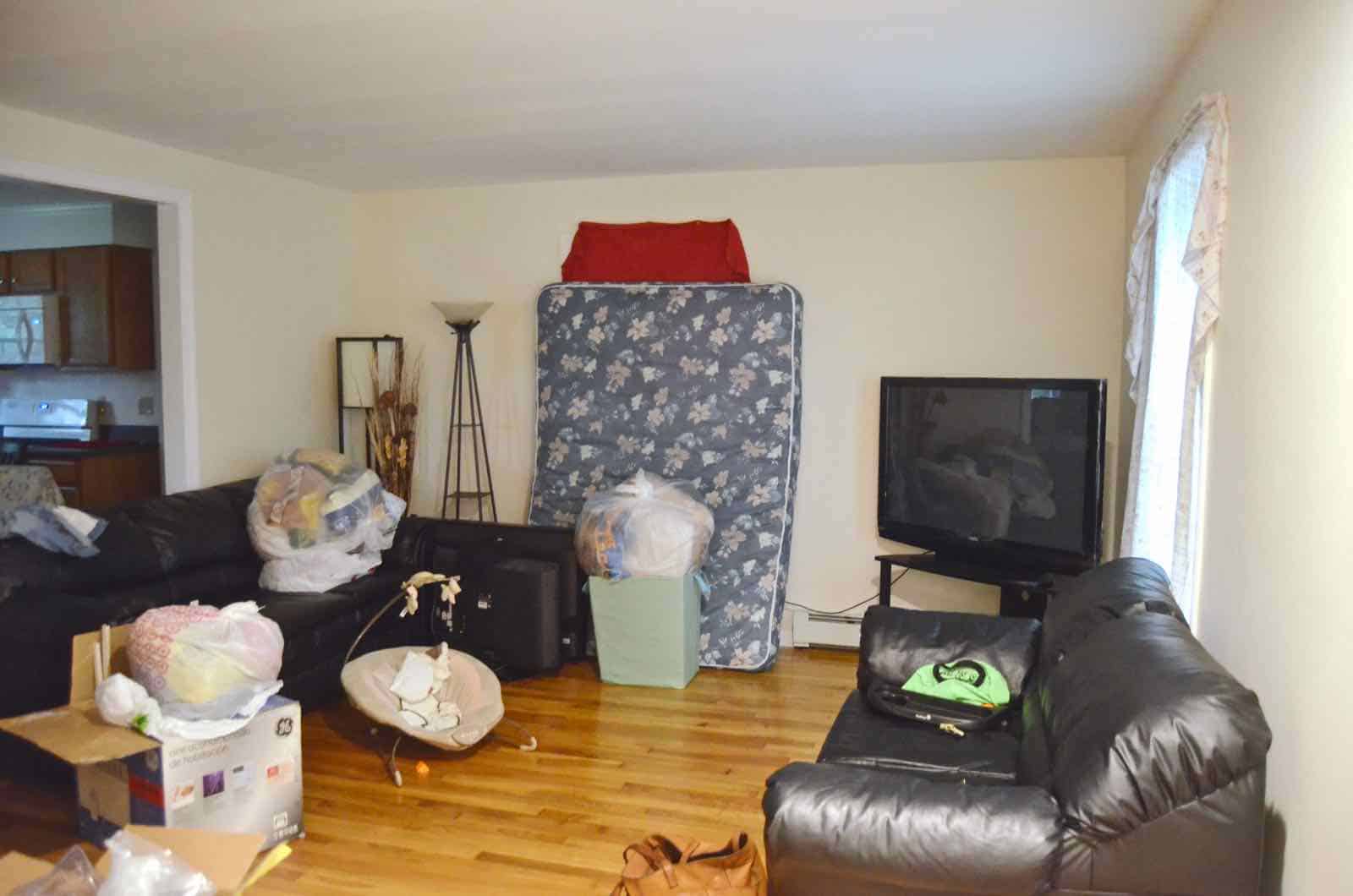 Kris and Lisa took on the family room so head over to Kris's and Lisa's site to see all the pictures of their space!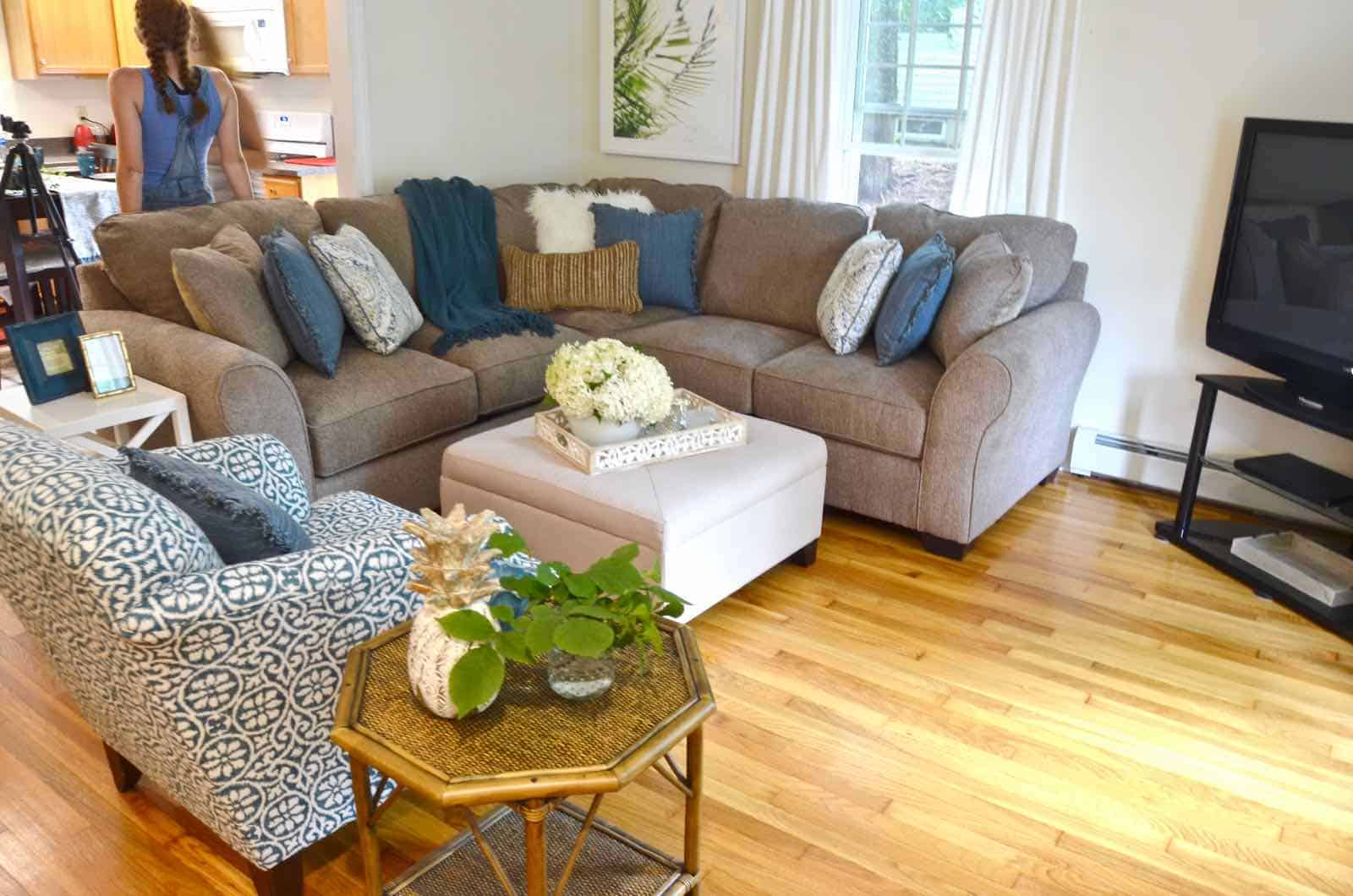 Diane, Carli and I were in charge of Operation Boys' Room and we had a BLAST! The challenges for our space were designing for two boys far apart in age (10 and 2). All three of us have 2 year-old boys so we had a handle on what THEIR needs might be, but including the older son was the goal. The room itself was quite large but, as you can see, there's a sloped ceiling that made furniture layout tricky.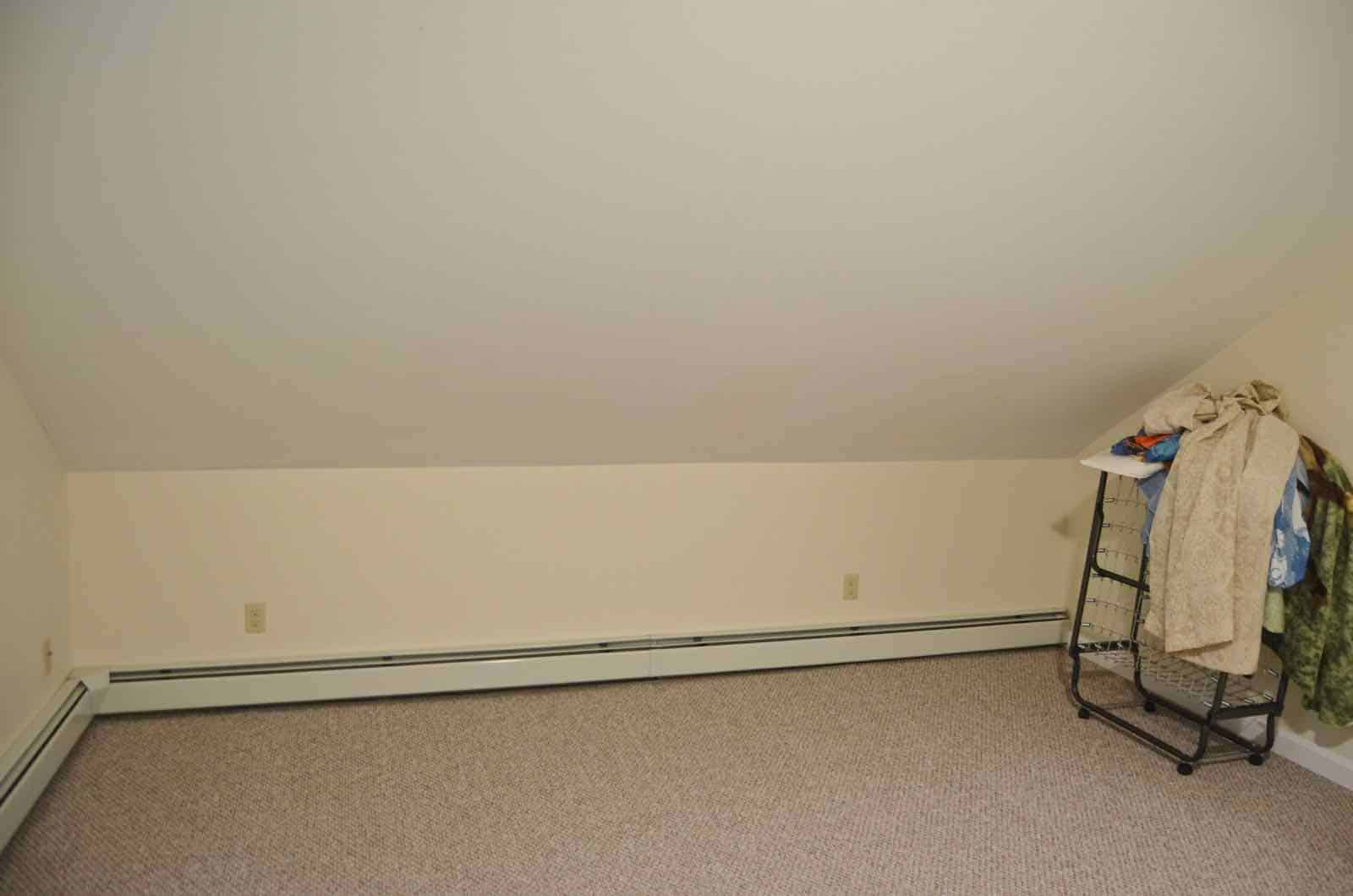 We started with the items we fell in love with from Raymour and then spent a couple of days texting back and forth and DMing to fill in the gaps. (Full source list for our room at the end of the post!) Once we had a style board, we were in business!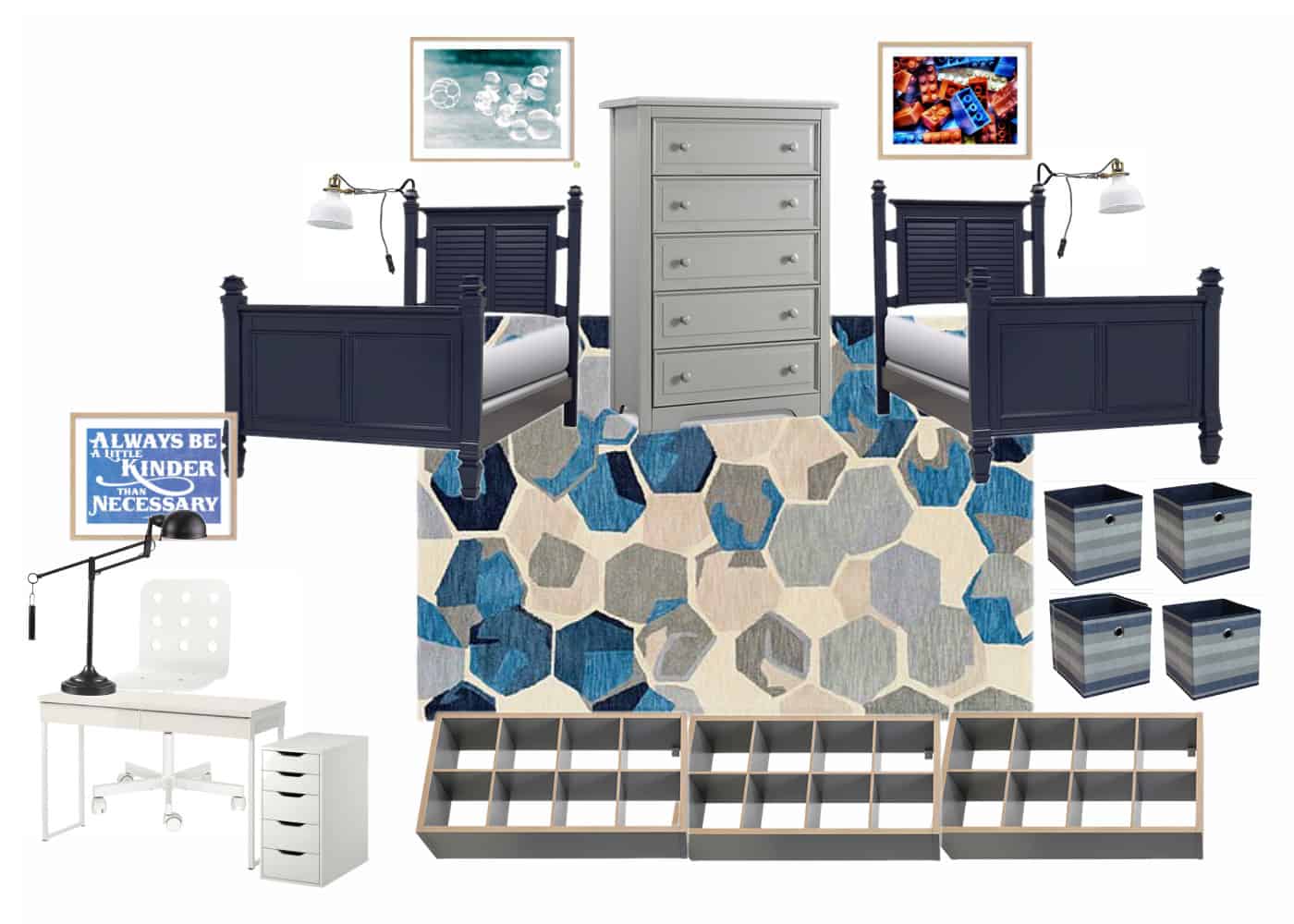 Raymour provided these two beautiful navy beds, the graphic rug (currently on SALE!), the gray dresser (which I want for my own home!), and the desk lamp. These pieces were truly the anchors of the space and everything else was the sprinkles on top!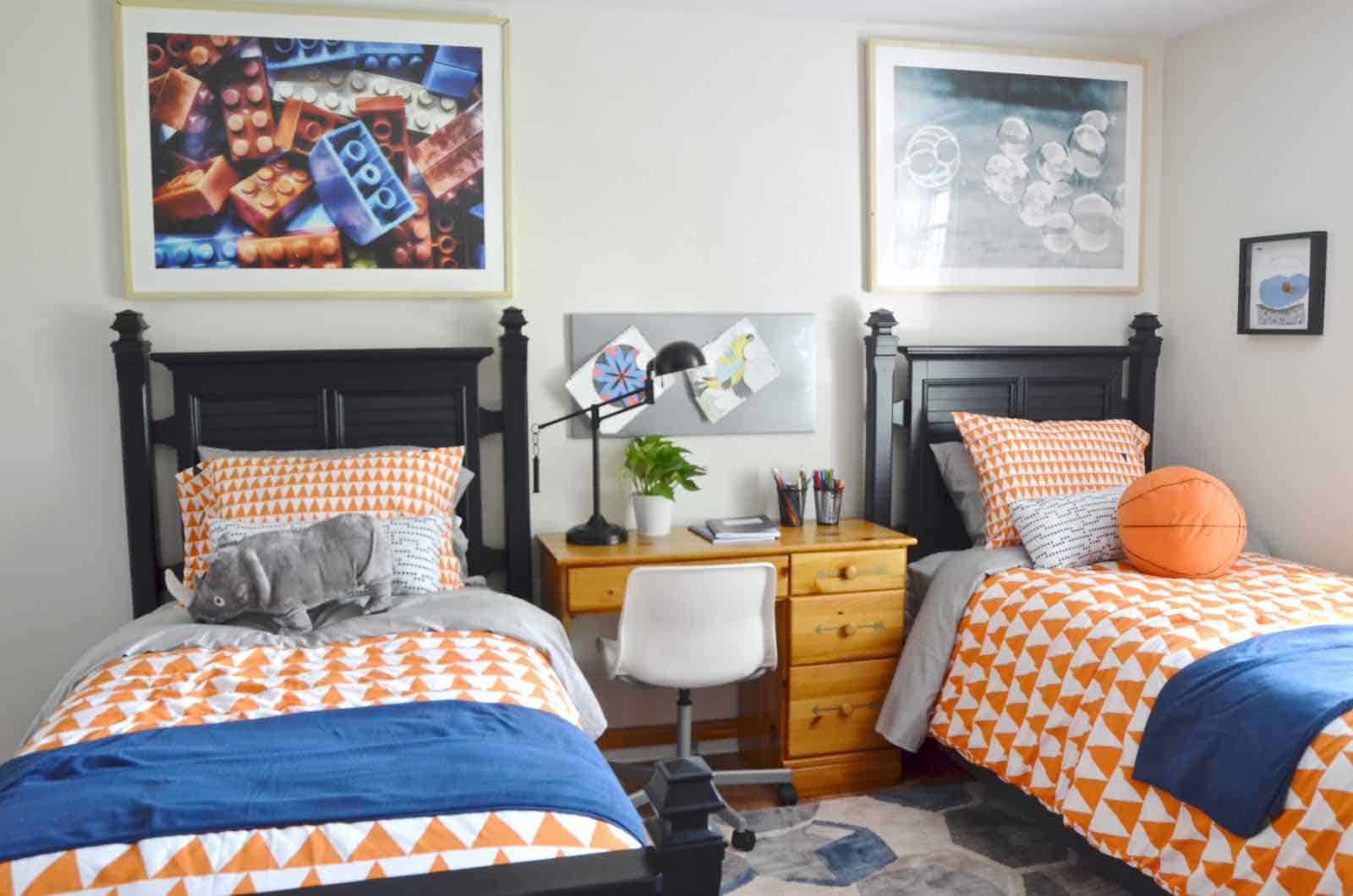 Diane and I headed to Ikea one morning to pick up some extras. We used the Kallax shelving because it was affordable and could fit against that lower wall. After our shopping trip, I dragged her over to CT Style to talk up Bloggers Heart Habitat! (See our appearance HERE!)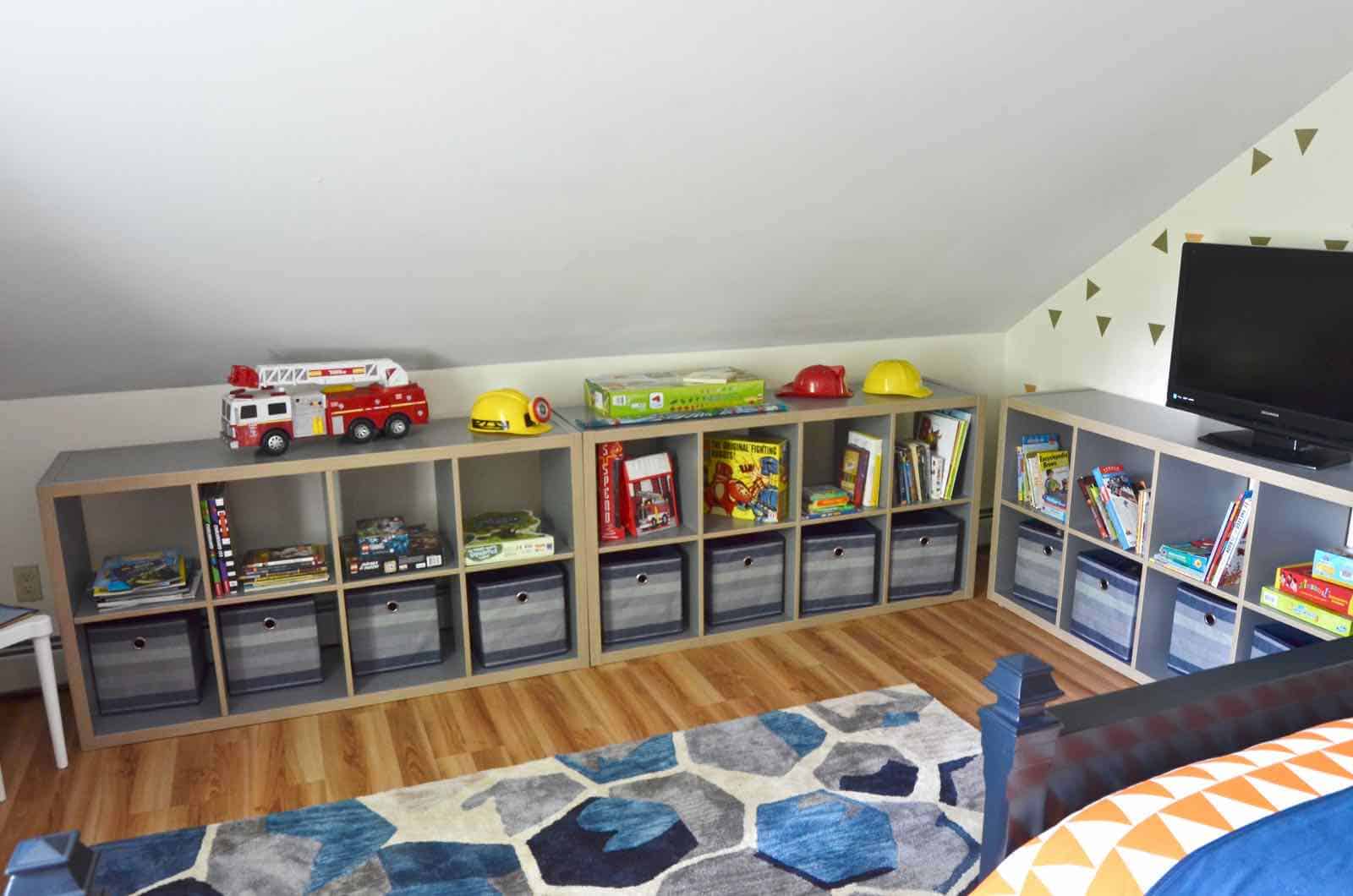 We had a day to set up the room and despite the heat and some ornery wooden dowels on our Ikea furniture… the room came together pretty much as planned! The homeowner told the boys that their room was only getting painted, so imagine the looks on their faces when they walked into a fully furnished room with a set of shelves FILLED with toys! Diane used to be a learning specialist in NYC so she reached out her past colleagues and clients for donations and came back with a FULL car of goodies for these boys! (This room had barely any natural light so the color of some photos are a little funny when the overhead light had to stay on.)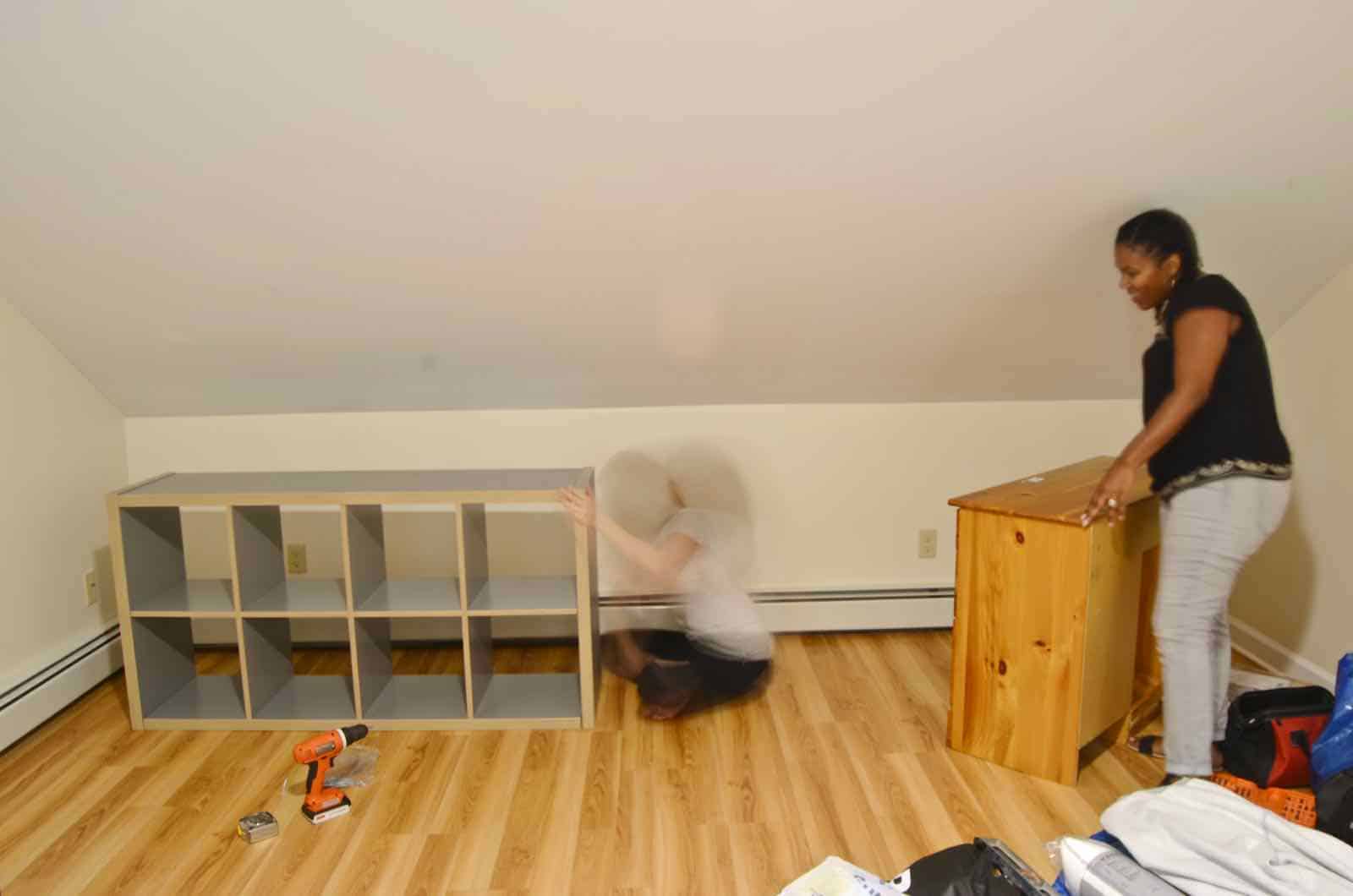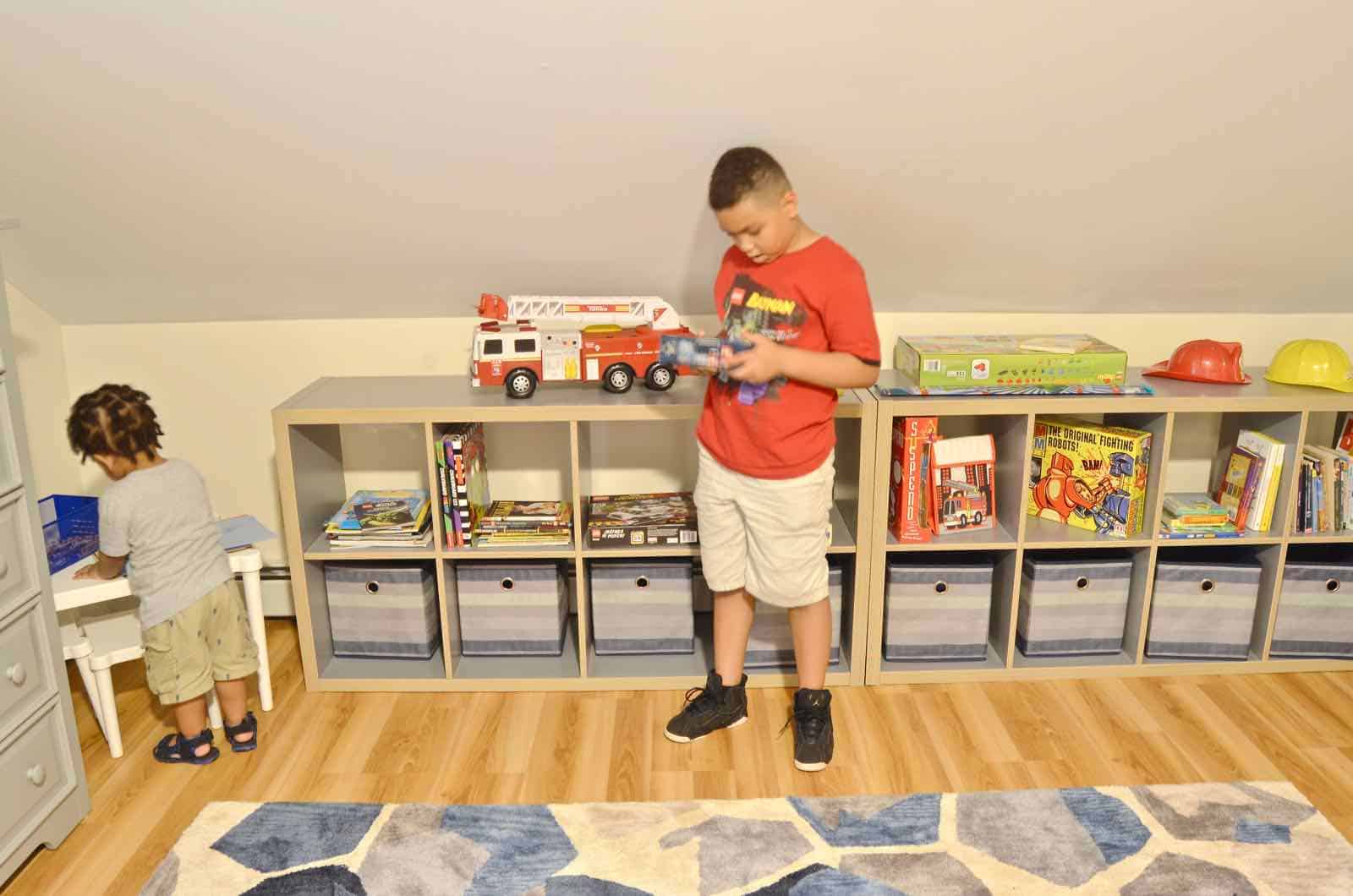 I still smile when I think about the boys' reactions to this space. The three of us had SUCH a fun time working together and helping to give this sweet family a fun room for them to grow up with!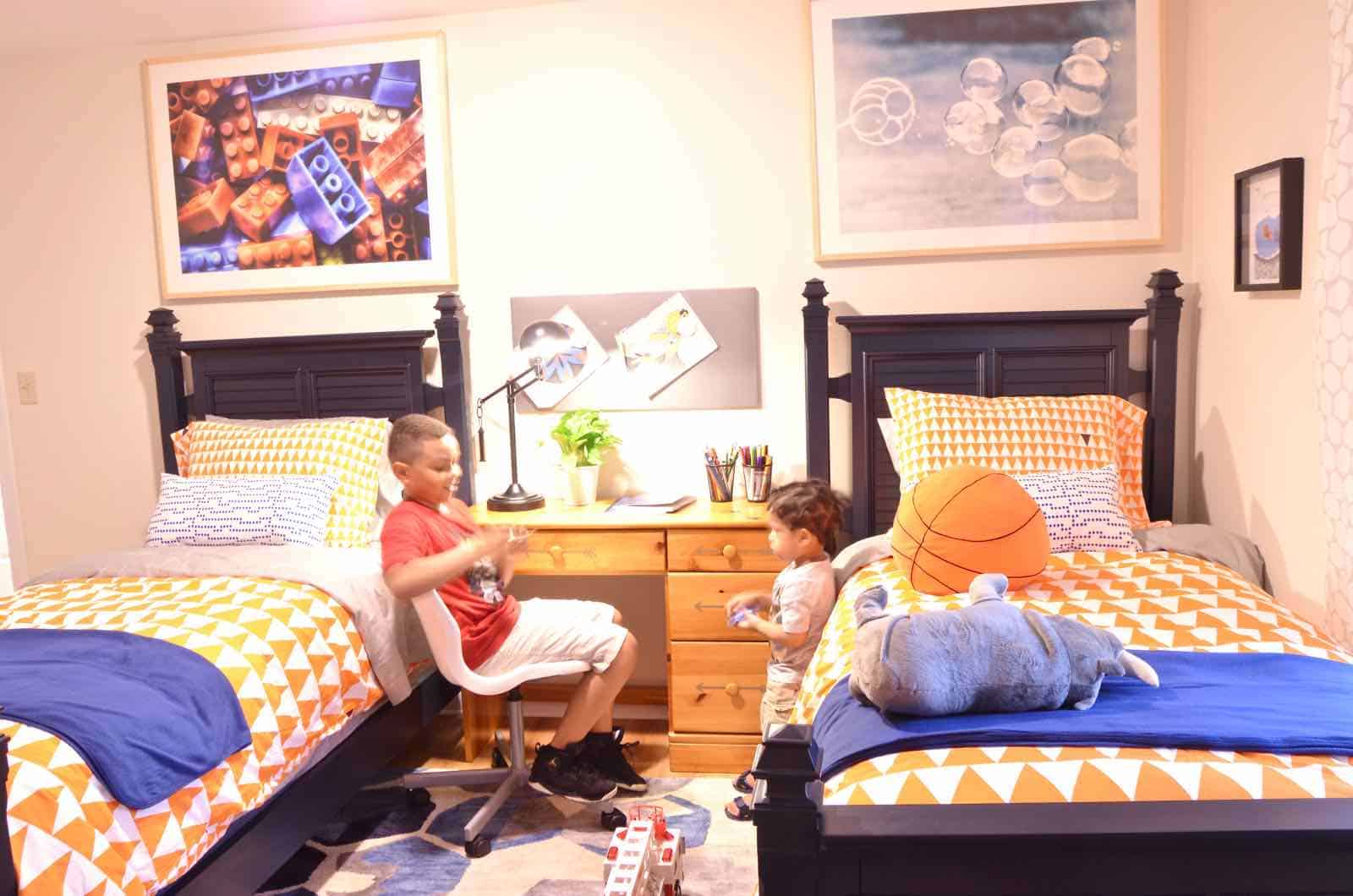 Here's the room when we arrived: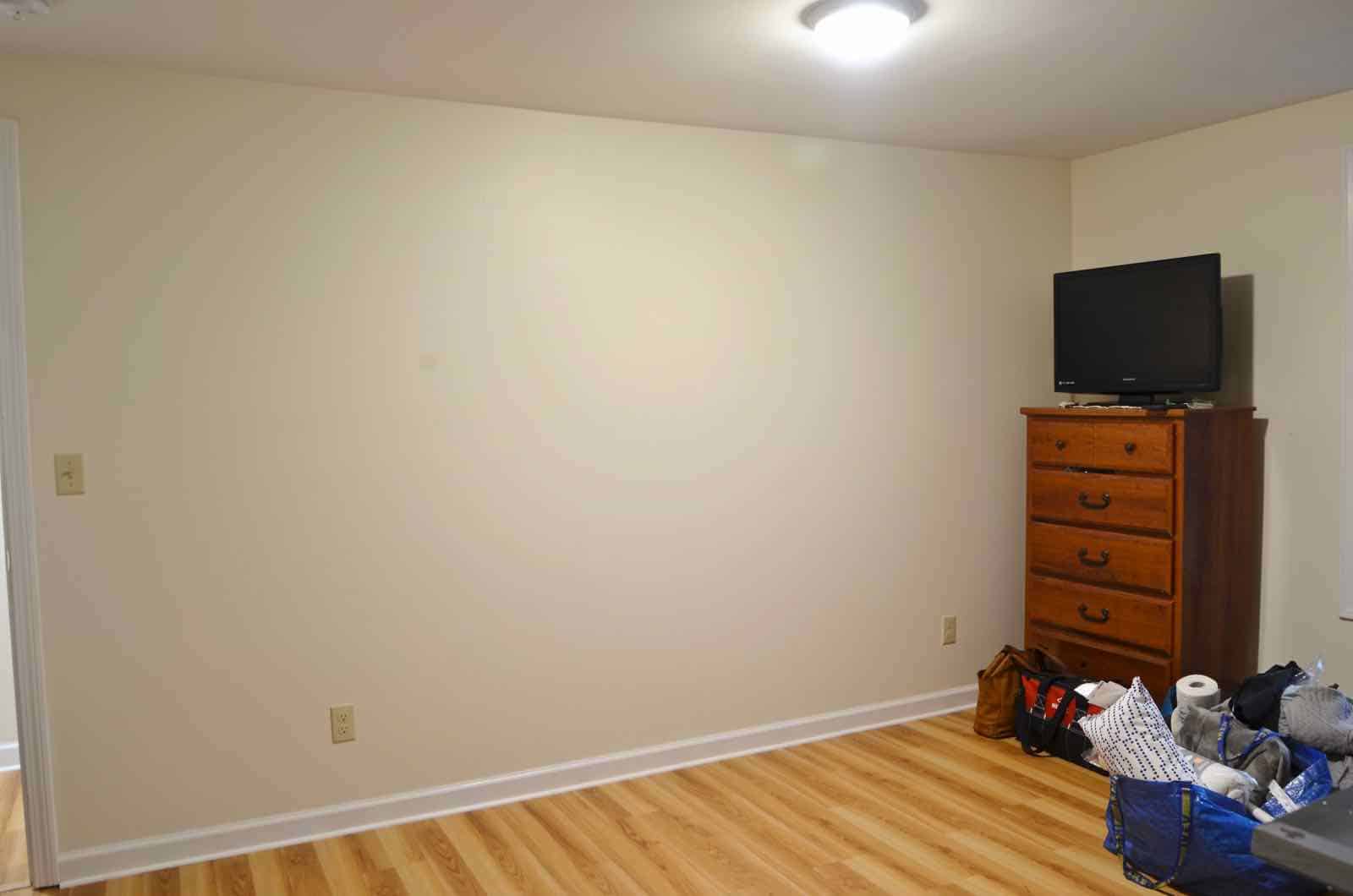 And once we got our mitts on it!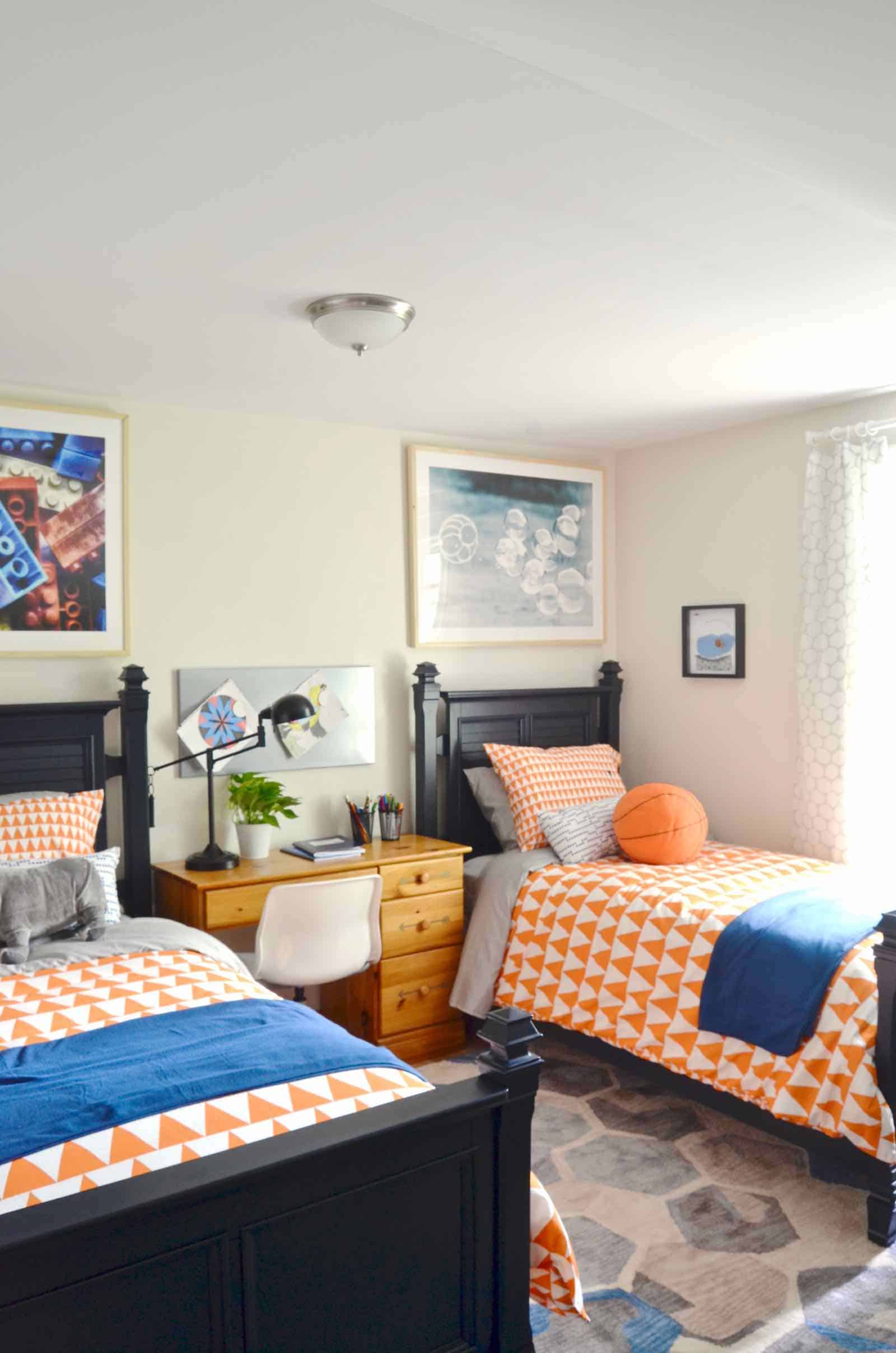 Here's another before/ after of the window wall!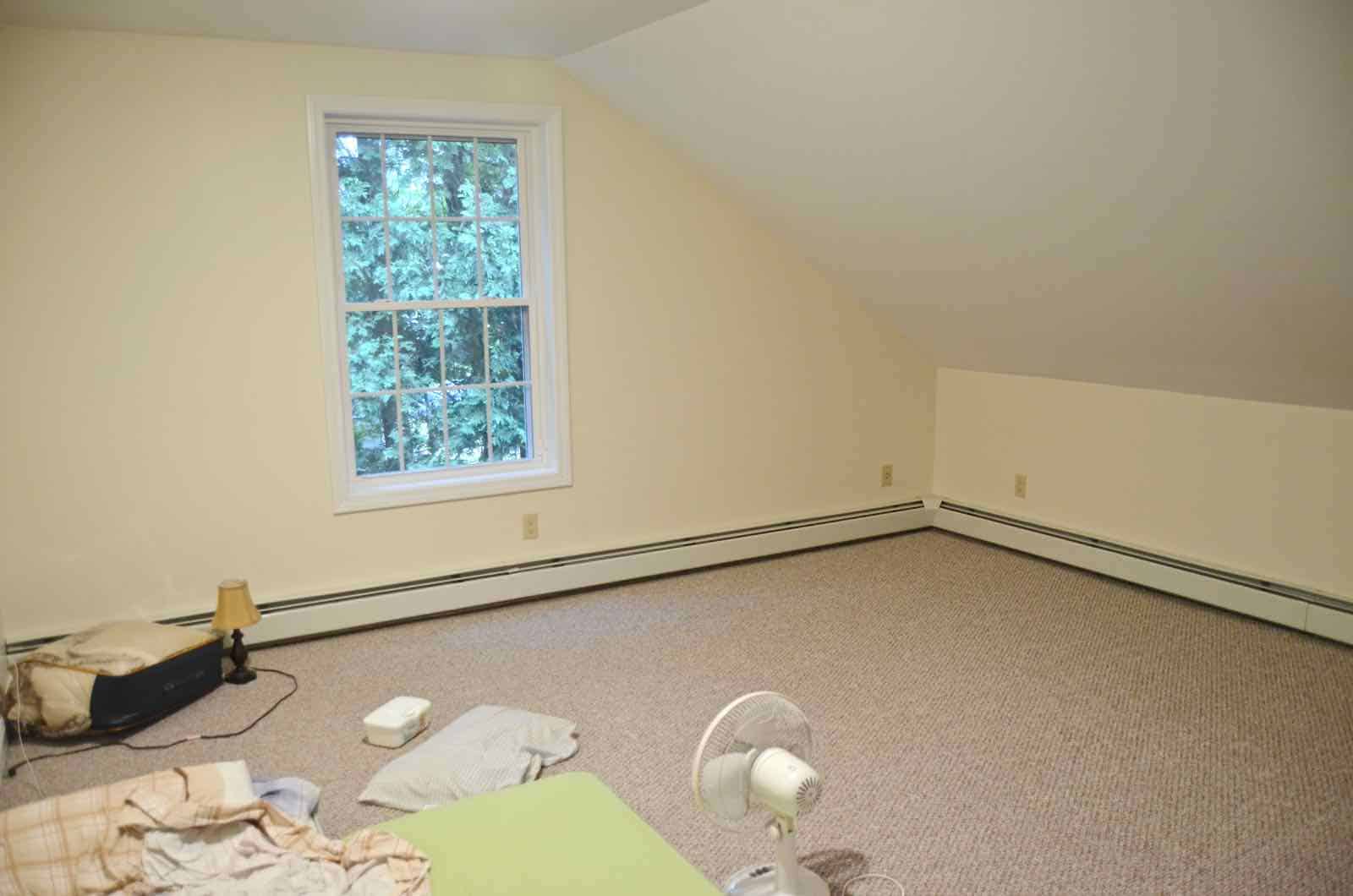 If you want to WATCH the transformation… here ya go!
Boys Room Source List
Aside from Raymour's exquisite furniture, we are SO grateful to Minted and Paper Riot for contributing to this room. Minted donated three photos (two over the beds, and one right as you walk into the room). Paper Riot sent over some removable vinyl wall decals, and we used those to add a little flare behind the television on the closet wall!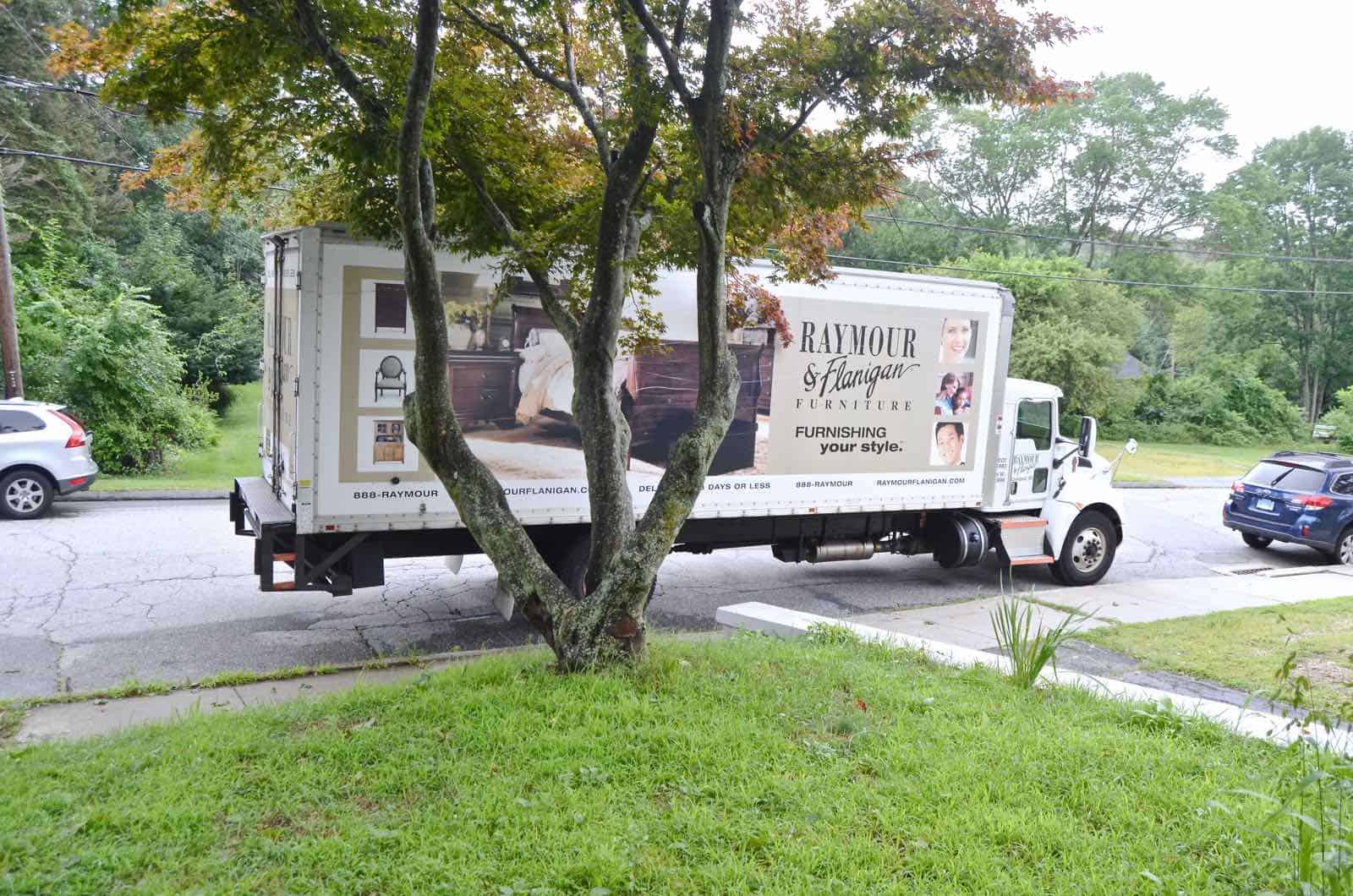 Also… In my Shop the Room slider, I've linked to the Ikea items via Amazon because Ikea isn't included in that widget. But… DO NOT buy Ikea from Amazon. It's stupid expensive and not endorsed by the company. Jot down the item name and head on over to Ikea to buy it there!



Thanks SO much to Raymour & Flanigan, Minted and Paper Riot. Thank to those of you who donated to this sweet family, to those of you who cheered us on and, of course… to my team of incredible bloggers who worked so hard to pull everything together!